Oddin to introduce its esports iFrame solution in partnership with BetX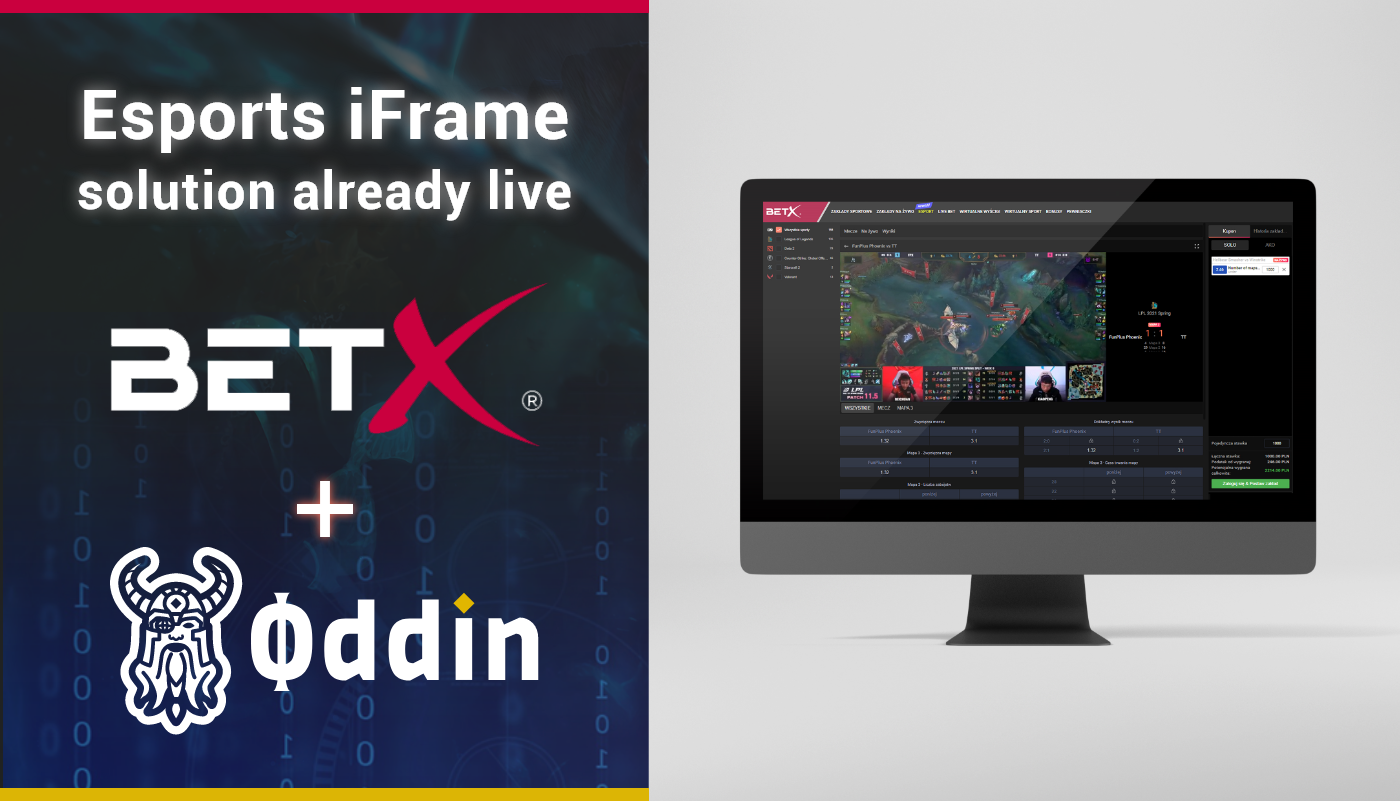 Reading Time:
2
minutes
Polish sportsbook BetX has launched the iFrame solution from Oddin
The Polish bookmaker BetX is very well aware of the growing esports interest globally, and particularly in their homeland of Poland, a country that is already hosting some of the most prestigious esports tournaments worldwide, such as Intel Extreme Masters World Championship.
Oddin's vision is to provide the most entertaining live esports betting experience. Their iFrame is tailor-made for esports bettors, focusing on wide coverage with the highest number of live betting opportunities and the highest uptime available. The quality of the betting experience is supported by an esports-centric UX/UI. Polish users will now have the opportunity to engage with an esports betting solution that understands their needs.
"We believe that younger generations are a key part of our future, and it is well-known that they love esports, especially here in Poland. We have been looking for an all-in-one solution and we're extremely happy we have found Oddin. We believe that Oddin is offering a complete product with the widest and most customer-friendly offer for clients who may not need to search any further for everything they need to bet on esports and have great fun doing it! The integration was swift and flexible in terms of the development of specific features we needed. With their risk management solution in place, we are perfectly positioned for future scaling. They're the exact partner we were looking for'' said Mateusz Banas, COO of BetX.
''We are extremely grateful to find a partner like BetX that understands the potential of esports and wants to innovate their sportsbook offering. The iFrame integration was seamless and we're excited to see our product live. The Polish market is a key esports region in Europe, with a massive following already, so launching there with a trusted partner such as BetX is just a perfect match.'' said Marek Suchar, Head of Partnerships at Oddin.
The demand for a competitive esports betting product is growing at a high rate, especially in the previous months. It is now a crucial time for sportsbooks to decide whether to invest in a competitive esports betting offering or let the opportunity pass.
Game Changers and Guild X broke records in Berlin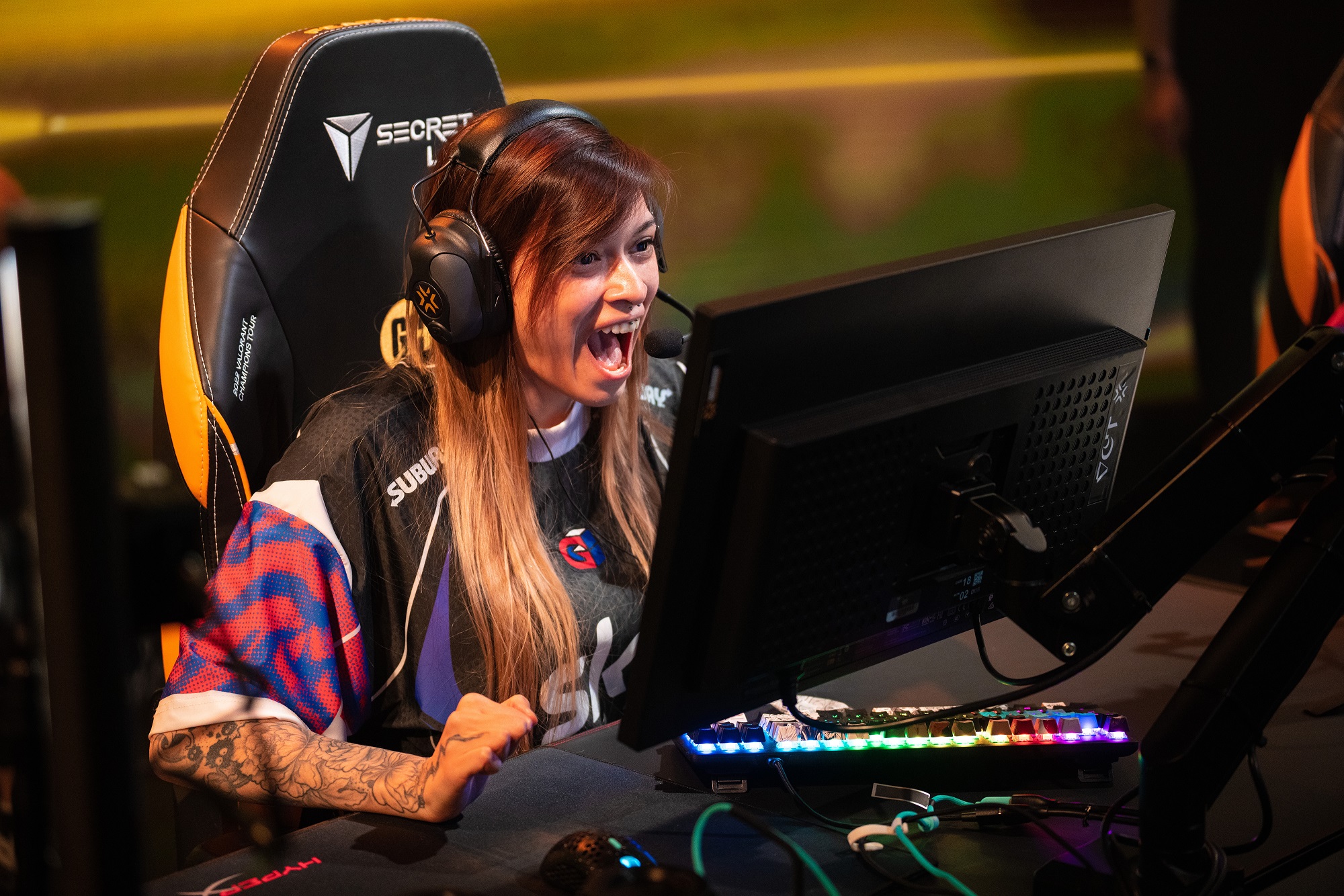 Reading Time:
2
minutes
Guild Esports, a global esports team organisation, took sixth place overall with team Guild X in the inaugural VALORANT Game Changers Championship, held in Berlin (15-20 November).
Following a year of intense regional competition, the world's most elite Game Changers squads went head-to-head in person, for the first time ever, to crown a global champion in Germany. Bringing together the best teams from North America, Brazil, EMEA, APAC, LATAM and East Asia, G2 Esports won the Grand Final to lift the coveted championship trophy.
Supporting women in gaming is a key part of Guild's strategy within the sporting community, aligning with the aims of Game Changers to create new opportunities and exposure for women and other marginalised genders within VALORANT esports.
The tournament in Berlin, with over 150,000 viewers* tuning in, demonstrates how women in gaming and teams such as Guild X are not just changing the game but also breaking records. According to Esports Charts, Game Changers has become the most-watched tournament for women's esports.
On Sunday, Guild also hosted a watch party at the Sky Guild Gaming Centre in Shoreditch with talent Elz the Witch, Iain Chambers plus other influencers such as Megsoundslikeegg and Geo Collins in attendance. Even though Guild X was not in the Grand Final, Guild, along with its supporting partners Sky and Subway, wanted to offer a safe space for VALORANT fans to watch the finale, especially women and marginalised gender fans.
Jasmine Skee, Chief Marketing Officer at Guild Esports, said: "Our vision at Guild is to lead the way in supporting the future of women in gaming, and we are committed to equal opportunities for our Guild X players. The Game Changers Championship in Berlin was a hugely successful event and we are extremely proud as an organisation to have been a part of it. Congratulations to all at G2 Esports on their victory in such a milestone event for the esports industry. With the announcement of the new Game Changers format, we're excited to watch our Guild X team, and the wider women esports industry, grow."
Guild X has been confirmed this week as automatic top-tier qualifiers for the VALORANT Game Changers EMEA 2023 competition, with relegation rules now being in place as part of the new format changes announced. The Game Changers tournament will continue to break down stereotypes, elevate women and allow them to further their careers in a dedicated safe space, and provide a platform for professional growth both in and outside of the game – all actions that are completely aligned with Guild's strategy moving into 2023 and beyond.
CT Interactive in strategic deal with Kajot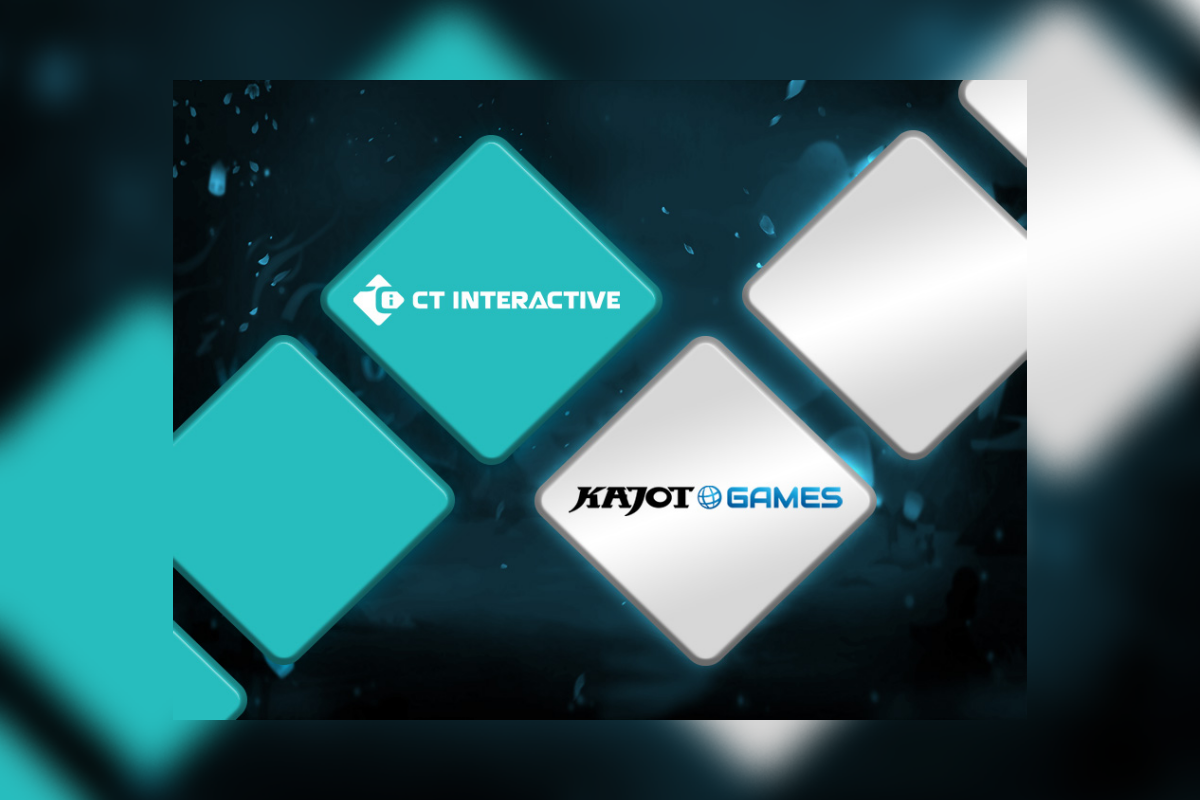 Reading Time:
< 1
minute
CT Interactive, a global gaming content provider, has concluded a strategic deal with Kajot. Through this partnership, CT Interactive will be able to broaden the reach of its products in Slovakia and the Czech Republic while further diversifying the content of the slots available on the platform, Kajot works with.
Kajot is a renowned Czech gaming operator with an extensive portfolio of games.
"We are proud to announce that we will work with an operator who has 26 years of experience in the gaming industry", said Milena Tsankarska, Head of Business Development EMEA at CT Interactive. She added, "This action demonstrates our company's intention to keep growing its market share in Europe".
Once the integration process is completed, the first market that the company will enter with Kajot is Slovakia, and later, it will expand to the Czech Republic.
"We are pleased to conclude a deal with CT Interactive. We are certain that our customers will appreciate the inclusion of their content on our platform", commented André Kruf, sales director at Kajot group of companies.
ZEAL brings on Rodja Schmitz-Hübsch as VP Marketing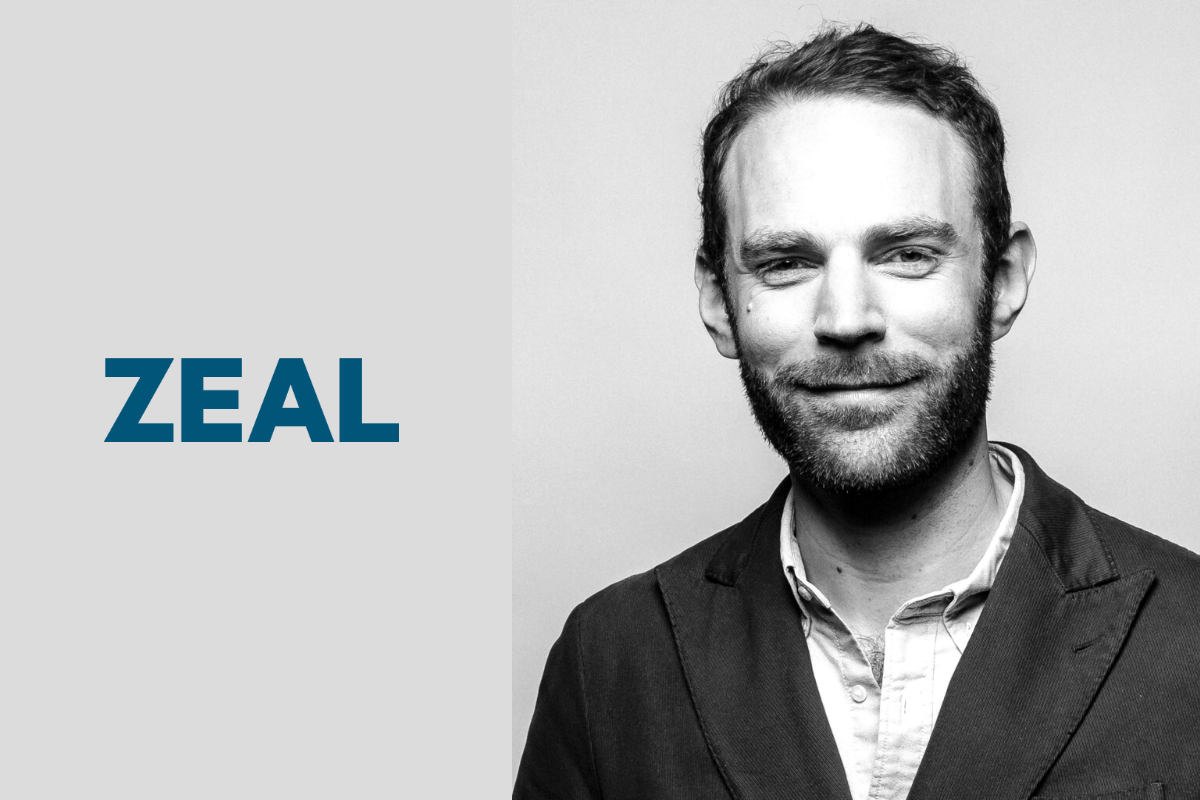 Reading Time:
< 1
minute
Rodja Schmitz-Hübsch joined the ZEAL team in October as Vice President Marketing. In his position, he reports directly to COO Sönke Martens. In addition to the strategic development of marketing at ZEAL, his responsibilities also include the ongoing optimization of new customer acquisition and customer relationship management.
Before joining ZEAL, the marketing expert was Head of Campaigns at the online marketplace OTTO and worked for five years at the digital creative agency elbdudler, most recently as Managing Partner.
"I am very much looking forward to my new tasks at ZEAL, because what could be better as a marketer than making people dream and turning dreams into reality – not least, we have already paid out more than €200 million this year to our big winners alone," says Rodja Schmitz-Hübsch. "ZEAL has made an impressive development with the portals LOTTO24 and Tipp24. Together with the great team, we will continue to write this success story and consistently pave the way for further growth in marketing."
"Rodja Schmitz-Hübsch is a renowned marketing manager with deep expertise in brand management and e-commerce," says Sönke Martens, COO of ZEAL. "Today, more than ever, a professional marketing strategy is crucial for companies to succeed. We are pleased to have a true professional on board with Rodja, who with his experience and passion for good marketing will be an important driver for further growth at ZEAL."