Infantino: Football will play a central role in bringing communities together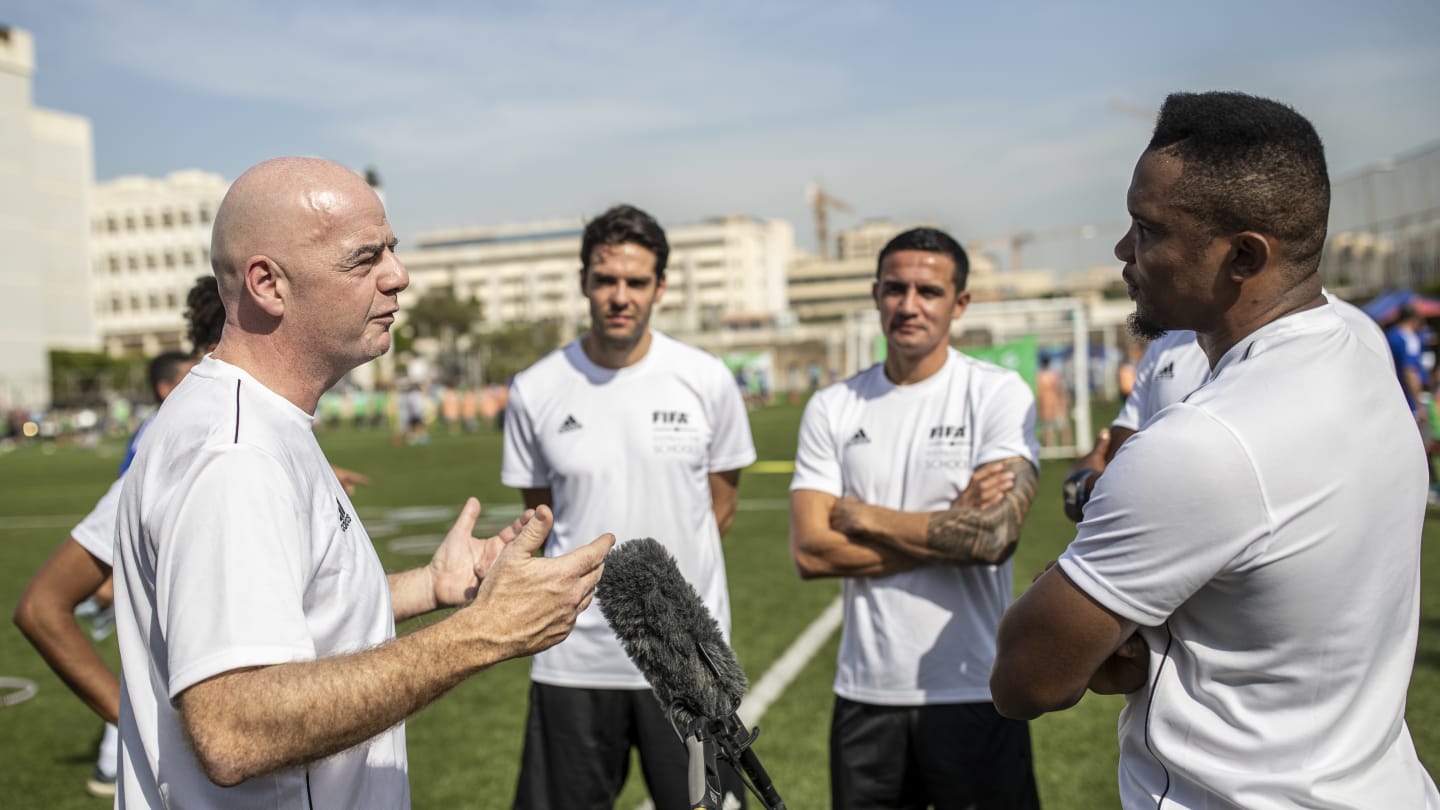 Reading Time:
3
minutes
FIFA has recently built alliances with a number of United Nations agencies for the realisation of social development objectives
On 6 April, the United Nations celebrates the International Day of Sport for Development and Peace, (https://bit.ly/323SQ4t) recognising the role that sport and physical activity plays in communities and in people's lives across the world.
The occasion holds special resonance this year as the world seeks to recover from the devastation wreaked by the COVID-19 pandemic, with sport sure to play a crucial role in that effort.
To mark this important date in the calendar, FIFA President Gianni Infantino has written the following article in the UN Chronicle in which he details how FIFA and its many programmes remain "at the service of society" in this time of global need.
The COVID-19 pandemic has been an unprecedented time of distress and loss for the whole world. Foremost is the tragic loss of loved ones that so many have suffered. We have also largely lost our social lives and human interaction, including everyday activities such as participating in, or attending, a football match.
But there is light at the end of the tunnel, and with the roll-out of vaccines, we hope life will return as it is meant to be lived: together, without the barriers and constraints imposed by the pandemic.
As it has done before, football, the most popular sport in the world, will play a central role in bringing communities together. Through football, we will be able to get back in shape physically, socialise with our teammates and rivals, and fill stadiums again. We will regain some of what was lost in the past year and hopefully bring back joy and smiles.
We also have a unique opportunity for a fresh start. Football can be a powerful tool for action on many pressing global issues, including several of the most important United Nations Sustainable Development Goals (SDGs), such as those related to health and well-being (SDG 3), quality education (SDG 4), gender equality (SDG 5), peace and conflict resolution (SDG 16).
Football and the sport's governing institution, the Fédération Internationale de Football Association (FIFA), have an unparalleled global reach. The 2018 FIFA World Cup Russia was watched by more than half the world's population, and the FIFA Women's World Cup France 2019 was seen by over 1 billion people. Such wide visibility provides our sport with a unique platform to promote the universal values of fair-play, inclusion, solidarity, diversity and teamwork, all critical to achieving the SDGs.
We are equally fortunate to be able to call on football stars – the FIFA Legends – who are living examples of those values. They generously use their own platforms to spread messages about important social issues and help us reach a much wider audience, beyond football fans.
Sports organisations themselves have their role to play and should lead by example by engaging in partnerships to contribute to the international development agenda. FIFA has recently built alliances with a number of United Nations agencies—notably with the World Health Organization (WHO), the United Nations Office on Drugs and Crime (UNODC), UN-Women, the United Nations Educational, Scientific and Cultural Organization (UNESCO) and the World Food Programme (WFP)—for the realisation of social development objectives, including promoting healthy lifestyles, crime prevention, sports integrity, youth development, gender equality and women's empowerment, as well as education.
Education is indeed central to our global efforts to create a better world. Thanks to the Football for Schools Programme, we are investing $120 million in the education, through football, of the world's young people to help them develop key life skills. Delayed because of the pandemic, the Programme is expected to start operations fully in 2021, when it can also help address disruptions in education caused by COVID-19, especially in some of the most affected regions of the world.
FIFA is also leading the way to create safer sporting environments, putting in place safeguarding measures to protect children through the FIFA Guardians programme, which aims to professionalize the role of safeguarding officers in football.
Since we must work together with state and local authorities in this area we have entered into a memorandum of understanding signed last year with UNODC, aimed at potentially establishing an independent, multi-sport, multi-agency, international entity with the authority and experience to assist international sports and ensure that we work together with law enforcement agencies and governments to eradicate any form of abuse and investigate cases as appropriate.
As we continue to fight back against COVID-19 and its effects, we do so with the aim of not just helping football—as we have with an unprecedented support package of $1.5 billion for the game's organisers around the world through the FIFA COVID-19 Relief Plan (https://fifa.fans/39NYP1j) – but also society as a whole. From the moment the pandemic was declared, we, in collaboration with WHO, have contributed to vital public health messaging to promote safe hygiene practices aimed at preventing the spread of COVID-19. We continue to collaborate closely with WHO and amplify messages that support good health and save lives.
Football and society have a symbiotic relationship: what is good for society is good for football and vice versa. On this International Day of Sport for Development and Peace (6 April 2021) (https://bit.ly/323SQ4t), FIFA is at the service of society, and we will continue to play any role we can in supporting the recovery from the COVID-19 pandemic.

PushFar and Limit Break team up to improve diversity in gaming industry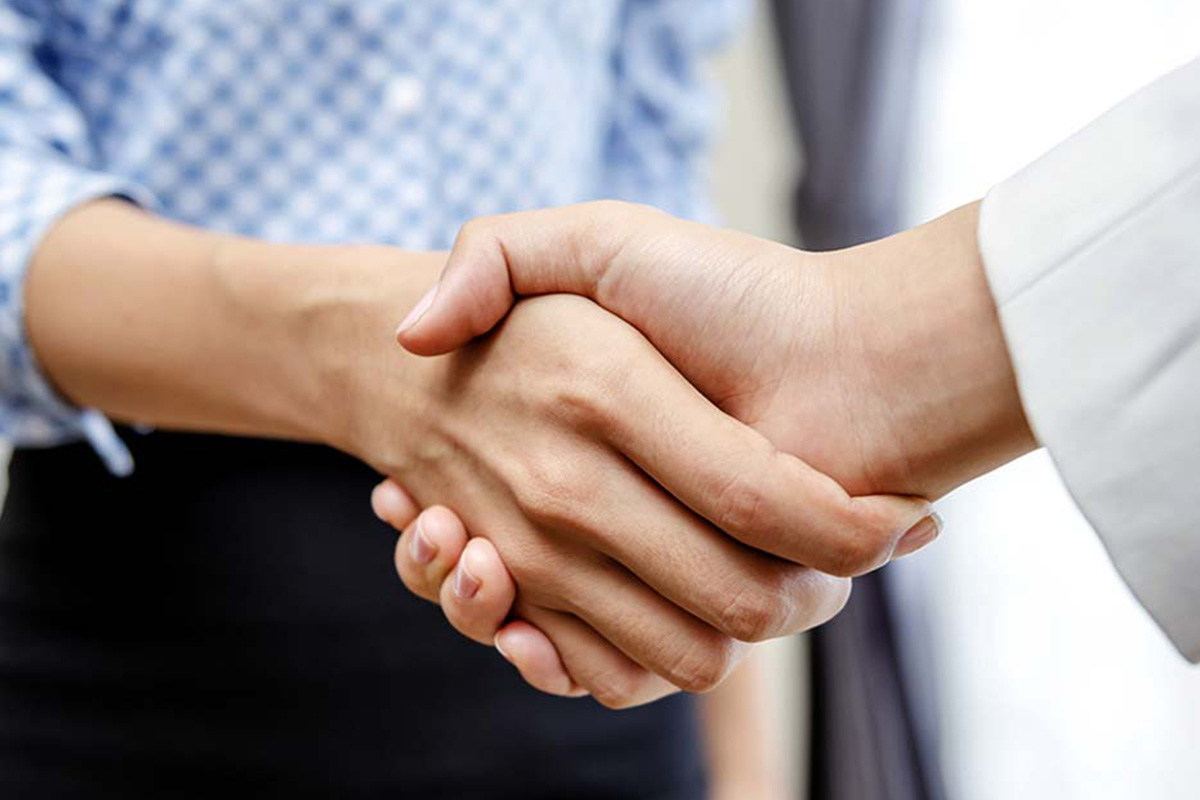 Reading Time:
2
minutes
PushFar, a mentoring and career progression platform, has partnered with Limit Break, a mentorship program in the games industry, to help improve diversity, inclusion and equality.
Limit Break is using PushFar's platform to offer a mentorship program for underrepresented people working in the UK gaming industry. Recent figures show that 70% of people working in the gaming industry are male, compared to 28% female and 2% non-binary workers, and that 10% of people are Black, Asian or minority ethnic (BAME).
Founder Anisa Sanusi established Limit Break in 2019 when she found it challenging to find a mentor in the gaming industry. She recognised the value of guidance and role models for underrepresented genders, LGBQT+ and people of colour, with representation in the workforce significantly below the national average of those in work.
Limit Break turned to Pushfar for a solution because the popularity of the mentoring program meant it was time consuming and required scaling. PushFar set up an accessible and intuitive platform, making it easy to match members based on their specific profiles, and allowing the program to have international reach. The platform also enables people to connect with people from specific backgrounds through a self-matching feature. Limit Break now has up to 700 people on their mentoring program, and has seen an increase in member retention.
Ed Johnson, CEO and Founder of PushFar, said: "Having a mentoring relationship is often noted as being one of the most beneficial things you can do for career development. Employees feel motivated and supported when they see senior leaders with whom they can relate. Limit Break has recognised the advantages mentoring can bring to their industry, and taken an active role in addressing diversity and inclusion issues through it. We're delighted to be part of this solution and hope that our platform will help more people from under-represented groups join the games industry".
Anisa Sanusi, Founder of Limit Break, said: "Actively mentoring candidates enables us to facilitate connections for a young workforce to those with experience. We want to help to keep the games industry rich with diverse talent and passion, and hope that our program will enable more people from under-represented groups to join the industry. Creating a mentorship program can be a time consuming and complicated task, but by using PushFar we've been able to make it simple and easy for everyone involved."
MGA | Updates to the Gaming Authorisations and Compliance Directive & Key Function Eligibility Criteria Policy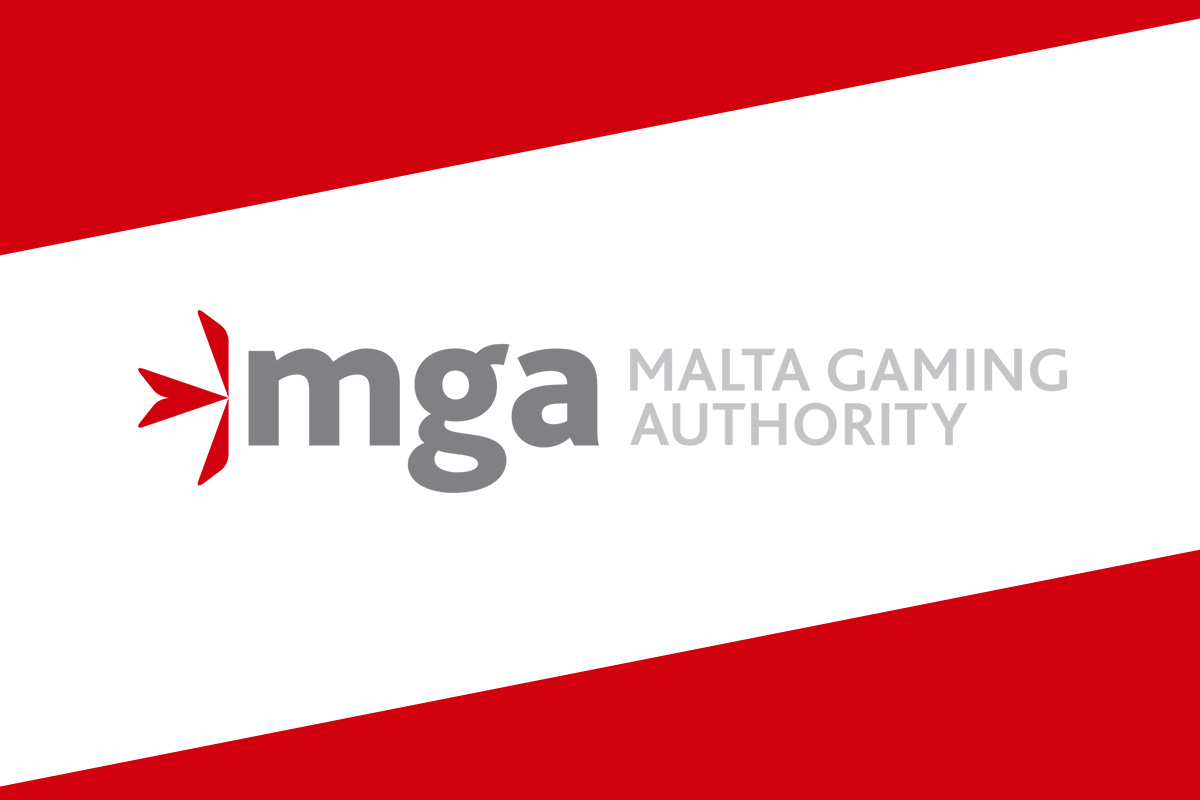 Reading Time:
< 1
minute
The Malta Gaming Authority is hereby publishing a series of amendments to the Gaming Authorisations and Compliance Directive (Directive 3 of 2018). The amendments mainly relate to the following:
The overall number of key function roles and their underlying responsibilities;
The deadlines by when certain key function requirements are to be observed;
The persons who shall shoulder responsibility in the absence of duly appointed key function holders;
The manner and form in which declarations and assurances are to be made by auditors on behalf of licensees during submission of audited financial statements; and
The applicability of suspicious betting reporting requirements.
These amendments are being published together with a Policy on the Eligibility and Ongoing Competency Criteria for Key Persons. This Policy is intended to revise and collate the existing eligibility criteria while also introducing authorisation renewal requirements related to continuous professional development for existing key persons. Moreover, the Policy clarifies the MGA's position regarding the compatibility of key function roles with each other in light of the amendments to the Directive.
It's Official! SoftGamings and Golden Hero Collaboration Is Underway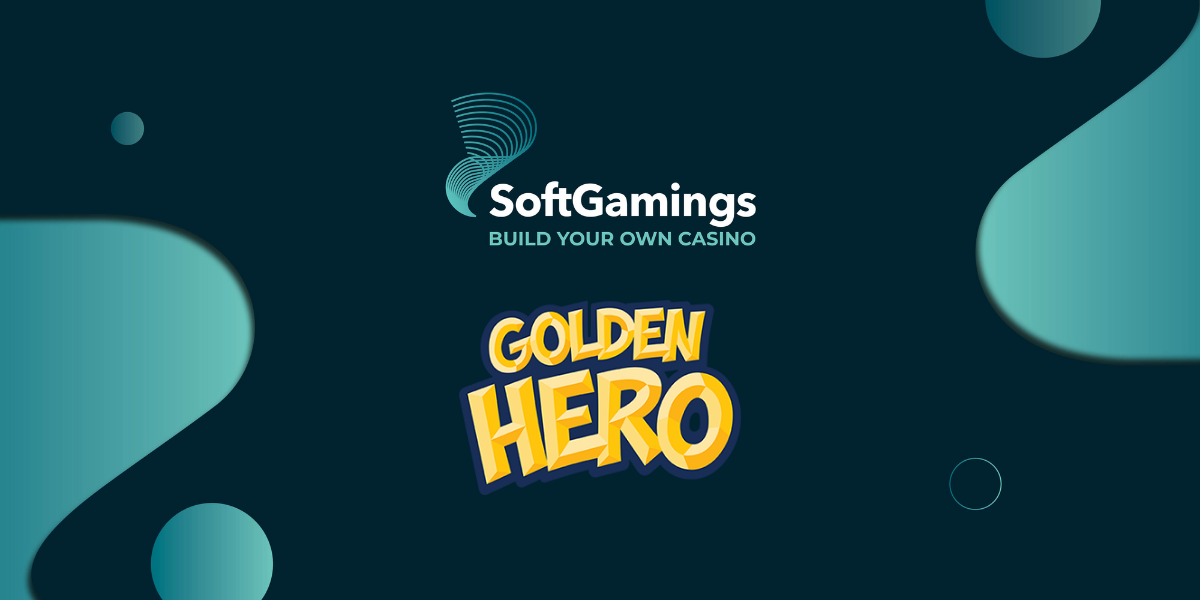 Reading Time:
2
minutes
For SoftGamings, there are never enough good-quality game providers in its network, and the newest addition of Golden Hero is a testament to that fact.
Golden Hero is an Isle-of-Man-based operator known for its production and development of video slots and pachislos, a special series of slots based on Japanese pachinko games. The brand's popularity in Japan and other Asian markets comes from its successful games and partnerships with the industry giants such as JTG. This success prompted it to seek a reliable aggregation platform to expand its reach beyond the existing markets, and SoftGamings was a natural choice.
All of Golden Hero's games are created using the latest HTML5 technology, which focuses on mobile casino gaming. Even though its portfolio is not grandiose in number, the quality of the games it offers is undeniable. One of its most successful titles is the Battle Dwarf pachislo, voted the 2019 Game of the Year at Slotcatalog.com. Other player-favourites include Jewel Race, Hawaiian Dream, and many more.
Golden Hero is a game provider licensed by the Malta Gaming Authority and certified by SIQ, which guarantees the fairness and safety of its games. In addition, the Gamesys Group, a company that owns Golden Hero, has recently been acquired by Bally's Corporation, making Golden Hero a part of one of the world's largest casino corporations.
Here's what Irina Sazonova, the director of partnerships at SoftGamings, said when reflecting on the deal: "We are overjoyed to welcome Golden Hero to our fold and, with it, give our operators a chance to improve their game portfolios with exciting and never-before-seen titles. By working with us, Golden Hero will get a chance to expand to new markets and showcase its products in the best possible way, so this partnership is the essence of a win-win situation for all parties concerned."