Infantino: Football will play a central role in bringing communities together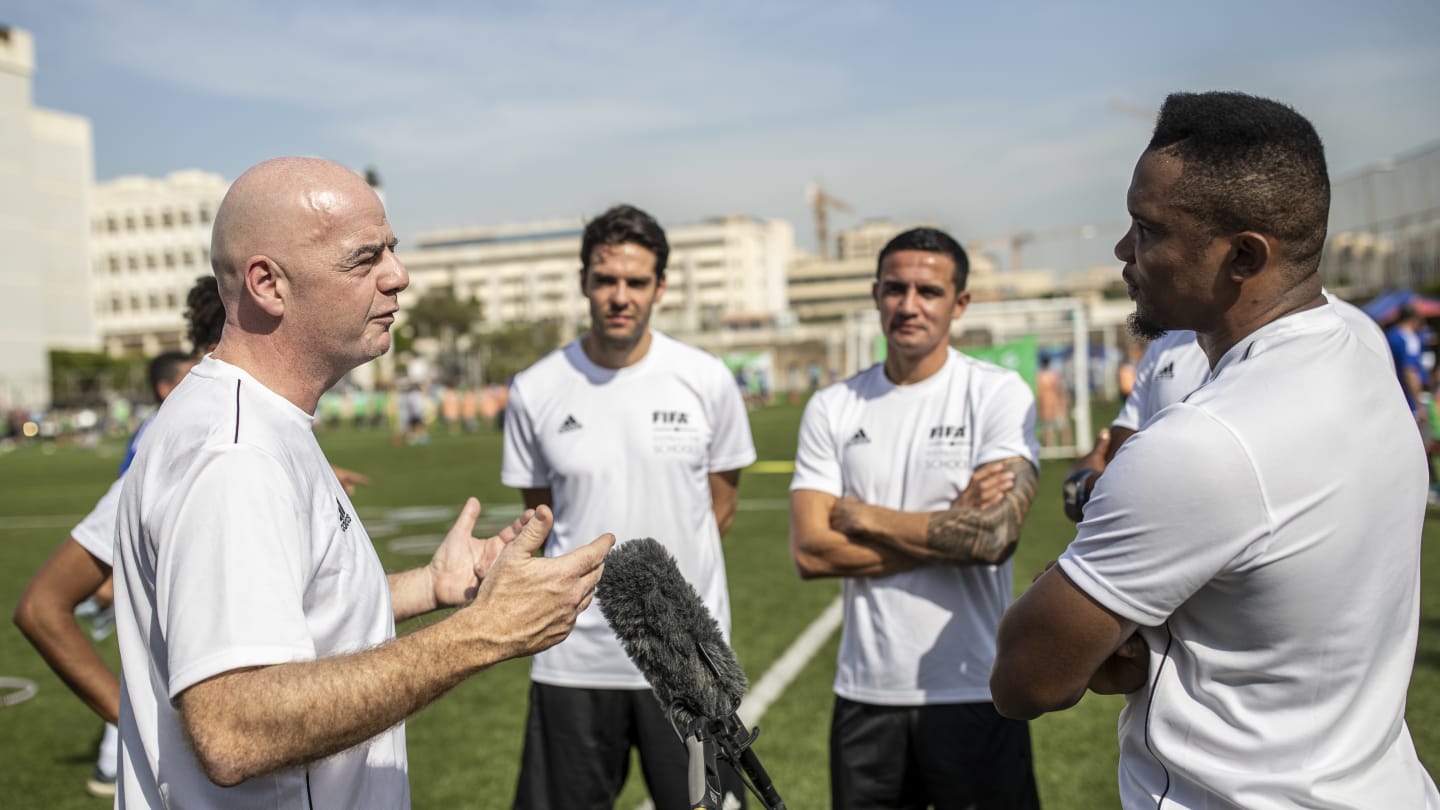 Reading Time:
3
minutes
FIFA has recently built alliances with a number of United Nations agencies for the realisation of social development objectives
On 6 April, the United Nations celebrates the International Day of Sport for Development and Peace, (https://bit.ly/323SQ4t) recognising the role that sport and physical activity plays in communities and in people's lives across the world.
The occasion holds special resonance this year as the world seeks to recover from the devastation wreaked by the COVID-19 pandemic, with sport sure to play a crucial role in that effort.
To mark this important date in the calendar, FIFA President Gianni Infantino has written the following article in the UN Chronicle in which he details how FIFA and its many programmes remain "at the service of society" in this time of global need.
The COVID-19 pandemic has been an unprecedented time of distress and loss for the whole world. Foremost is the tragic loss of loved ones that so many have suffered. We have also largely lost our social lives and human interaction, including everyday activities such as participating in, or attending, a football match.
But there is light at the end of the tunnel, and with the roll-out of vaccines, we hope life will return as it is meant to be lived: together, without the barriers and constraints imposed by the pandemic.
As it has done before, football, the most popular sport in the world, will play a central role in bringing communities together. Through football, we will be able to get back in shape physically, socialise with our teammates and rivals, and fill stadiums again. We will regain some of what was lost in the past year and hopefully bring back joy and smiles.
We also have a unique opportunity for a fresh start. Football can be a powerful tool for action on many pressing global issues, including several of the most important United Nations Sustainable Development Goals (SDGs), such as those related to health and well-being (SDG 3), quality education (SDG 4), gender equality (SDG 5), peace and conflict resolution (SDG 16).
Football and the sport's governing institution, the Fédération Internationale de Football Association (FIFA), have an unparalleled global reach. The 2018 FIFA World Cup Russia was watched by more than half the world's population, and the FIFA Women's World Cup France 2019 was seen by over 1 billion people. Such wide visibility provides our sport with a unique platform to promote the universal values of fair-play, inclusion, solidarity, diversity and teamwork, all critical to achieving the SDGs.
We are equally fortunate to be able to call on football stars – the FIFA Legends – who are living examples of those values. They generously use their own platforms to spread messages about important social issues and help us reach a much wider audience, beyond football fans.
Sports organisations themselves have their role to play and should lead by example by engaging in partnerships to contribute to the international development agenda. FIFA has recently built alliances with a number of United Nations agencies—notably with the World Health Organization (WHO), the United Nations Office on Drugs and Crime (UNODC), UN-Women, the United Nations Educational, Scientific and Cultural Organization (UNESCO) and the World Food Programme (WFP)—for the realisation of social development objectives, including promoting healthy lifestyles, crime prevention, sports integrity, youth development, gender equality and women's empowerment, as well as education.
Education is indeed central to our global efforts to create a better world. Thanks to the Football for Schools Programme, we are investing $120 million in the education, through football, of the world's young people to help them develop key life skills. Delayed because of the pandemic, the Programme is expected to start operations fully in 2021, when it can also help address disruptions in education caused by COVID-19, especially in some of the most affected regions of the world.
FIFA is also leading the way to create safer sporting environments, putting in place safeguarding measures to protect children through the FIFA Guardians programme, which aims to professionalize the role of safeguarding officers in football.
Since we must work together with state and local authorities in this area we have entered into a memorandum of understanding signed last year with UNODC, aimed at potentially establishing an independent, multi-sport, multi-agency, international entity with the authority and experience to assist international sports and ensure that we work together with law enforcement agencies and governments to eradicate any form of abuse and investigate cases as appropriate.
As we continue to fight back against COVID-19 and its effects, we do so with the aim of not just helping football—as we have with an unprecedented support package of $1.5 billion for the game's organisers around the world through the FIFA COVID-19 Relief Plan (https://fifa.fans/39NYP1j) – but also society as a whole. From the moment the pandemic was declared, we, in collaboration with WHO, have contributed to vital public health messaging to promote safe hygiene practices aimed at preventing the spread of COVID-19. We continue to collaborate closely with WHO and amplify messages that support good health and save lives.
Football and society have a symbiotic relationship: what is good for society is good for football and vice versa. On this International Day of Sport for Development and Peace (6 April 2021) (https://bit.ly/323SQ4t), FIFA is at the service of society, and we will continue to play any role we can in supporting the recovery from the COVID-19 pandemic.
BINGOTON: PADDY POWER PRESENTS A DRAMA…WITH BALLS

Reading Time:
2
minutes
Mischievous betting brand Paddy Power presents an eyebrow raising 'drama with balls' after teaming up with creative agency Octagon for their latest ad campaign. 
"Bingoton" was formally rolled out in a fashion befitting the brand's proverbial bingo debutante today (23rd September).  
Written and art directed by Jonny Watson, Dan Harrison and Neil Richardson of Octagon UK, and directed by Jim Gilchrist of Outsider, the 30-second TVC will get its first showing on ITV this evening during Coronation Street.  
The commercial takes viewers back to the early 19th century, with Miss Bingoton and her lady-in-waiting assessing a selection of 'gentlemen callers', cleverly creating a humorous parallel with the perils of modern-day dating.  
According to Josh Green, Executive Director at Octagon, this was the ideal comical conduit to convey the Paddy Power Bingoproposition:  
"In the simplest terms, bingo is drama with balls. That's how the idea of Bingoton was born." 
Tom Muldowney, Head of Gaming Marketing with Paddy Power adds:   
"We wanted to make a ballsy ad and Miss Bingoton felt like the perfect leading lady to convey our 'more chances' message. That's with the exception of the Suitor who sent her (Charles) Dickens pix. He remains on the cutting room floor."    
The advert opens with stunning views of high society types gathering at the palatial grounds of Bingoton Manor. Centre stage is Miss Bingoton, who is joined by her lady-in-waiting and Master of Ceremonies, all of whom eagerly anticipate a parade of potential suitors for her viewing pleasure.   
Suitor Number 10 gets the (bingo) balls rolling. But he's quickly dismissed by Miss Bingoton who instructs her footmen to "swipe left" on her behalf.   
  Suitor Number 3 is quickly dispatched in an equally decisive manner, having been judged by Miss B to be "catfishing again" after she takes in his dated and unrecognizable profile painting.  
Trying his luck next is Suitor Number 66, a handsome gentleman from Essex who only has eyes for his own reflection.   
"The only way is EXIT," she giggles under her breath to her lady-in-waiting.  
Paddy Power's latest campaign comes with all the easter eggs punters have come to expect from the mischievous brand, who manages to marry drama (and balls) to make it a perfect match.   
Turbo Mode in the Game 'Mines' is On – Fasten the Seat Belts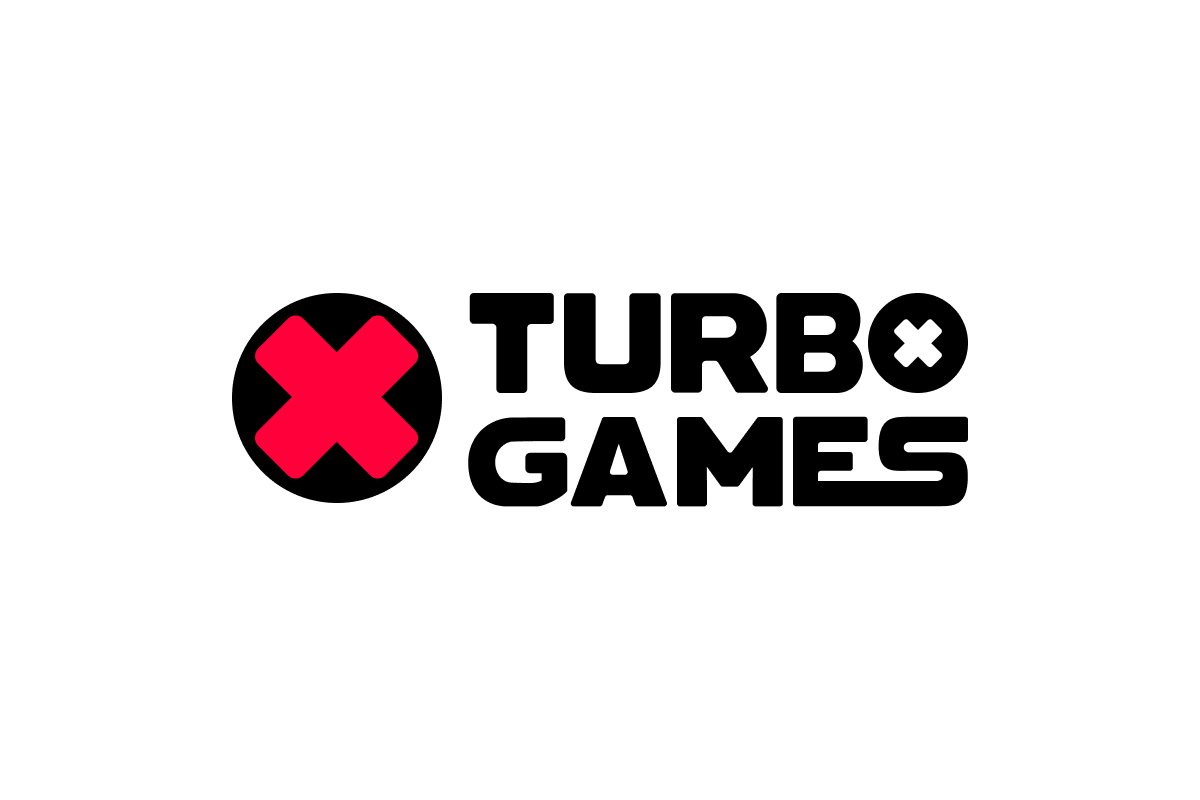 Reading Time:
< 1
minute
Classics are eternal, but classics with new improvements are captivating. One of the first
Turbo games has undergone visual and functional changes and has transformed into one
more game Turbo Mines.
The Head of Product at Turbo Games says:
"Visually, this is the successor to the super hit of our classic Mines. We are a young
progressive team that improves our product regularly, but not just observes what works
well. There is no limit to perfection, especially when you can change quickly and
qualitatively to open an even wider potential of Turbo hit."
What does it mean for the players?
The rules remain the same as in Mines, but some additional features modify the perception
of the interface and the game pace.
Firstly, it is possible to change the game field size: to 3*3, 5*5, 7*7, and 9*9. Such
modification gives a player a chance to work on their strategy and choose the risk rate. So
to say, every round can be absolutely different from all points of view.
Secondly, those players who enjoy speed can experience it in Turbo Mines too. Such a
function enables a player to choose the same pattern for opening the blocks for many
rounds in a row. If a player sticks to the strategy that they believe in, they will win for sure
because dripping water wears away a stone not with its strength but with its constancy.
But there is no need to wait, do it in Turbo mode with Turbo Mines.
Four Teams Advance to CS:GO Female Tournament at IESF WE Championships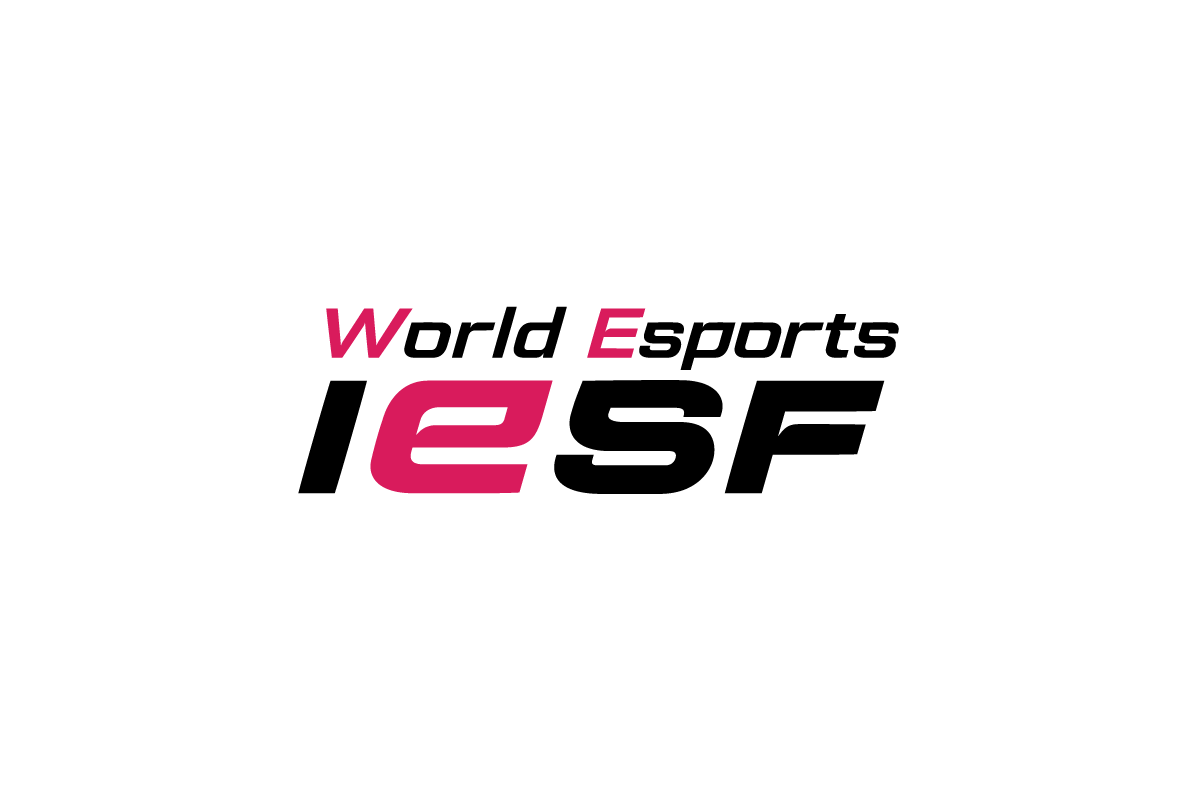 Reading Time:
< 1
minute
The International Esports Federation (IESF) concluded a groundbreaking competition for the Female Feature Division CS:GO qualifiers, which saw Indonesia, Poland, Namibia, and Argentina move forward to secure their spot at the World Esports Championships Finals in Bali, Indonesia. The qualifiers were hosted online by IESF, and the finals tournament in Bali will feature a $50,000 total prize pool. Poland and Argentina came out on top of their respective region's qualifiers.
IESF President Vlad Marinescu said: "IESF is privileged to be able to host its first-ever Female Feature Division CS:GO tournament, a significant step forward for the world of Esports. This event is promoting inclusivity and providing female gamers equal opportunities to succeed on Esports' biggest stage. IESF is committed to advancing and supporting the role of women in Esports through initiatives like this and our current partnerships with Women in Games and GIRLGAMER Esports Festival. "
IESF Marketing Manager Ana Karakolevska added: "Congratulations to the four female teams for giving us one of the most exciting qualifiers yet, and securing their spot at the first-ever CS:GO World Esports Tournament. IESF is proud to be making advancements in shaping the future of gaming for the entire World Esports Family. We can't wait to see these skilled teams compete in Bali."
World-leading Esports club Natus Vincere (NAVI) represented Poland in the qualifiers and will bring some of the world's best Esports players to Bali to compete for the ultimate prize. The 14th WE Championships will take place from December 1 to 12 with Indonesia, Poland, Namibia, or Argentina looking to be crowned the first female CS:GO tournament winners.