modl.ai is the only games-focused company to make the 2021 CB Insights list of most innovative artificial intelligence startups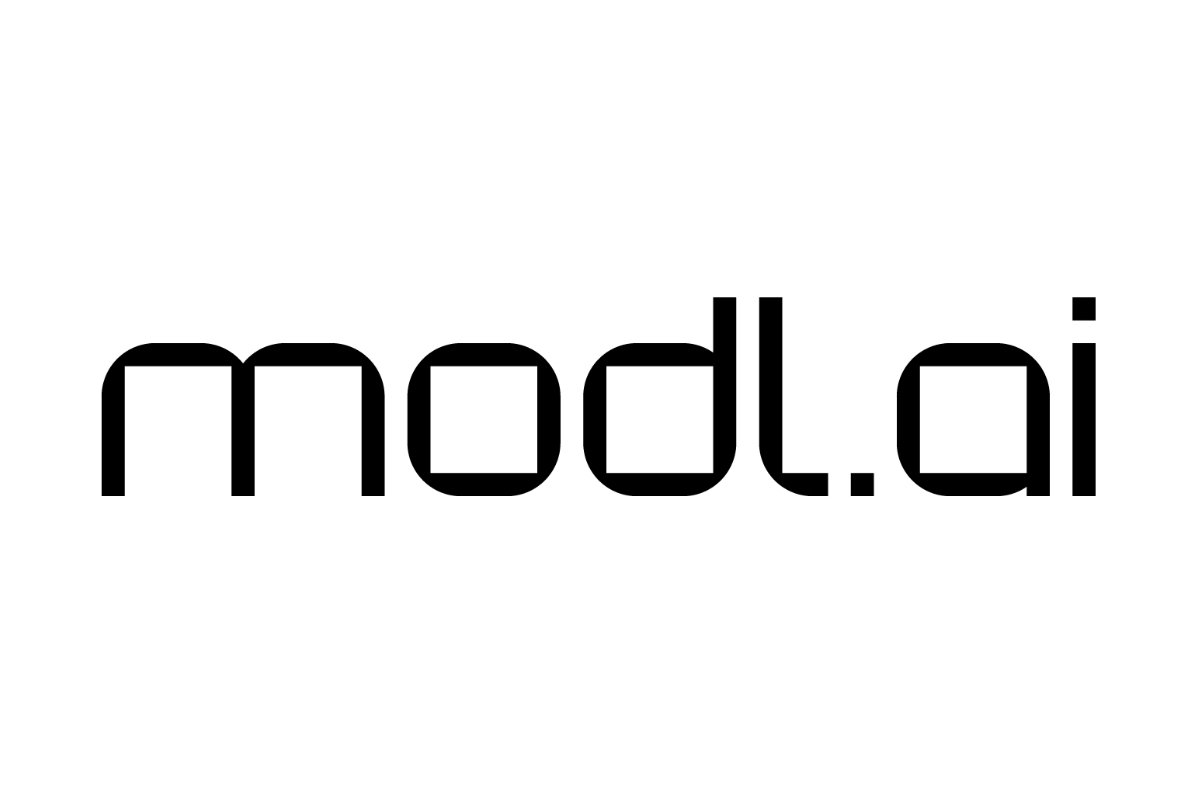 Reading Time:
2
minutes
modl.ai, the Danish company making AI-driven tools that help developers build better games, has been ranked as one of the 100 most promising private artificial intelligence companies in the world by CB Insights. Its fifth annual AI 100 includes modl.ai as the only AI company focused on the games industry.
"To be listed as one of the most promising AI companies in the world, let alone the only one working in the games industry, is a reflection of the growing importance that AI plays across different aspects of modern game development," said Christoffer Holmgård, CEO at modl.ai.
modl.ai was founded by a talented and diverse team of game developers, engineers and AI experts who saw the opportunity to use AI to automate and improve aspects of the game development process. Between them, the company founders have been involved in the development and launch of more than 30 games. Despite being less than three years old, modl.ai ranks second in the world among private companies for the number of technical game publications its team has authored.
Through an evidence-based approach, the CB Insights research team selected the AI 100 from a pool of over 6,000 companies based on several factors, including patent activity, investor quality, news sentiment analysis, proprietary Mosaic scores, market potential, partnerships, competitive landscape, team strength, and tech novelty. The Mosaic Score, based on CB Insights' algorithm, measures the overall health and growth potential of private companies to help predict a company's momentum.
"This is the fifth year CB Insights has recognized the most promising private artificial intelligence companies with the AI 100, and this is one of the most global groups we've ever seen. This year's cohort spans 18 industries and is working on everything from climate risk to accelerating drug R&D," said CB Insights CEO Anand Sanwal. "Last year's AI 100 companies had a remarkable run after being named to the list, with more than 50% going on to raise additional financing (totalling $5.2B), including 16 $100 million+ mega-rounds. Many also went on to exit via M&A, SPAC or IPO. As industry after industry adopts AI, we expect this year's class will see similar levels of interest from investors, acquirers and customers."
modl.ai's development tools include modl:test, a suite of AI-driven tools for automating repetitive test tasks in game development, modl:persona, AI tools that help developers understand who their players are and optimise their game experience, modl:play, AI bots that learn from human behaviour play as opponents, player stand-ins, or NPCs, and modl:create, tools that accelerate game content creation. You can find out more at www.modl.ai.
ELA Games obtains the MGA Recognition Notice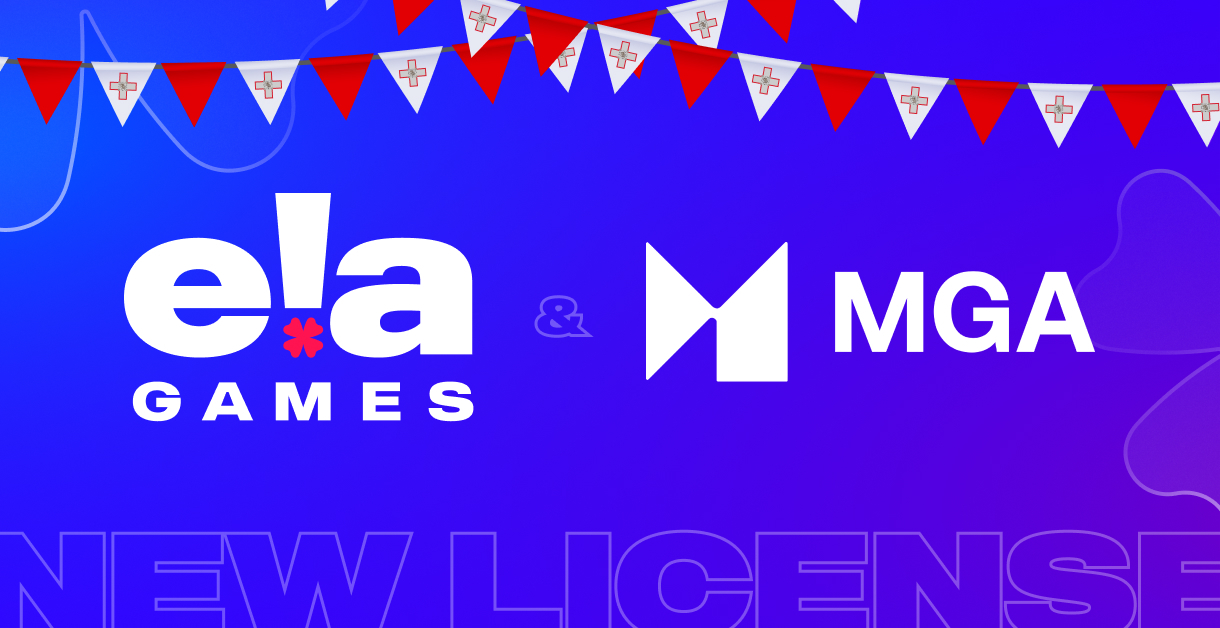 Reading Time:
< 1
minute
ELA Games is delighted to announce that it has been authorized by the Malta Gaming Authority. Marking the beginning of our expansion into select global markets in collaboration with MGA.
ELA Games continues its strategic expansion in Europe and it is another major step in its ability to access distribution and commercial partnerships with companies based in the iGaming hub of Malta.
Mike Cini, Business Owner at ELA Games, commented: "We're delighted to have obtained our MGA Recognition Notice as it is another major milestone in our regulatory expansion. Malta is the leading iGaming hub in Europe and being authorized there will enable us to work even more closely with our operators and bring player engagement to the next level for our partners."
ELA Games focuses on producing high quality products that are stacked with gamification features, quality design and animation. Recent releases include Vikings Wild Cash and Lucky Dwarfs. They have already received amazing feedback from operators and players and the studio looks forward to signing more partnerships and launching more games in the coming months.
Gambling Business Group bring land-based experts to ICE Hub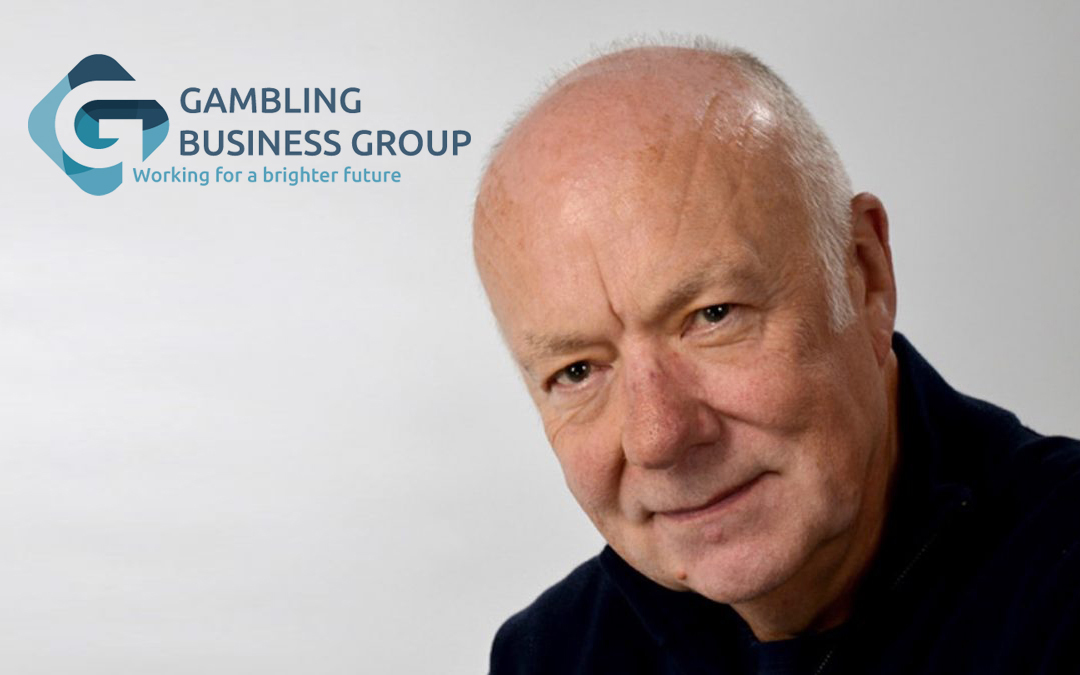 Reading Time:
2
minutes
Cross-sector strategic body, The Gambling Business Group, has outlined a timetabled programme of land-based gaming expert insights which will be delivered from the GBG Hub at February's edition of ICE – the world's largest business-to-business gambling show.
Taking placing across the opening two days of ICE, the list of topics and experts confirmed to date includes sessions dedicated to Age Verification (Tony Allen: Age Check Certification Scheme), Compliance (Howard Gant: IHL Smart Hub), Data Protection (Richard Dutton: Elias Partnership), Licensing (David Lucas: Lucas Licensing), Responsible Gambling (Kirsty Caldwell: Betsmart Consulting), Security (Jim Leitch: Link Integrated) and Technical Standards (Rob Wheeler of RBW Systems: Gambling Business Group).
The Gambling Business Group Executive Team is working in partnership with the Institute of Licensing, the professional body for licensing officers to develop a GBG tailored programme on Thursday 8 February, the last day of ICE.
Peter Hannibal, co-founder and Chief Executive of The Gambling Business Group, said: "The 2023 edition of the Hub was a tremendous success enjoyed by members and non-members alike. We want to build on that platform for ICE 2024 and have been consulting with our members about enhancements and improvements to their ICE experience. The list of topics that we will be covering from the Hub at ICE is a product of those discussions. This is not a complete list and we envisage adding new sessions and experts as we get closer to the exhibition opening on 6 February making the GBG Hub at ICE an invaluable resource and meeting place for land-based operators."
Registration to attend what will be the last edition of ICE held in London prior to its relocation to Barcelona in 2025, has opened. The free exhibition pass to be part of what will be an historic edition of the world's largest and most international gaming expo can be secured at https://ice.reg.buzz/step/1?ticket=exhibition-pass.
ICE Visitors can arrange a specific slot to meet the experts by contacting amanda@gamblingbusinessgroup .co .uk
Global Video Games Market Report, 2022 and 2023-2030: With "Speed Being the King" in Gaming, Growing Fiber to Home (FTTH) Connections Bolster Growth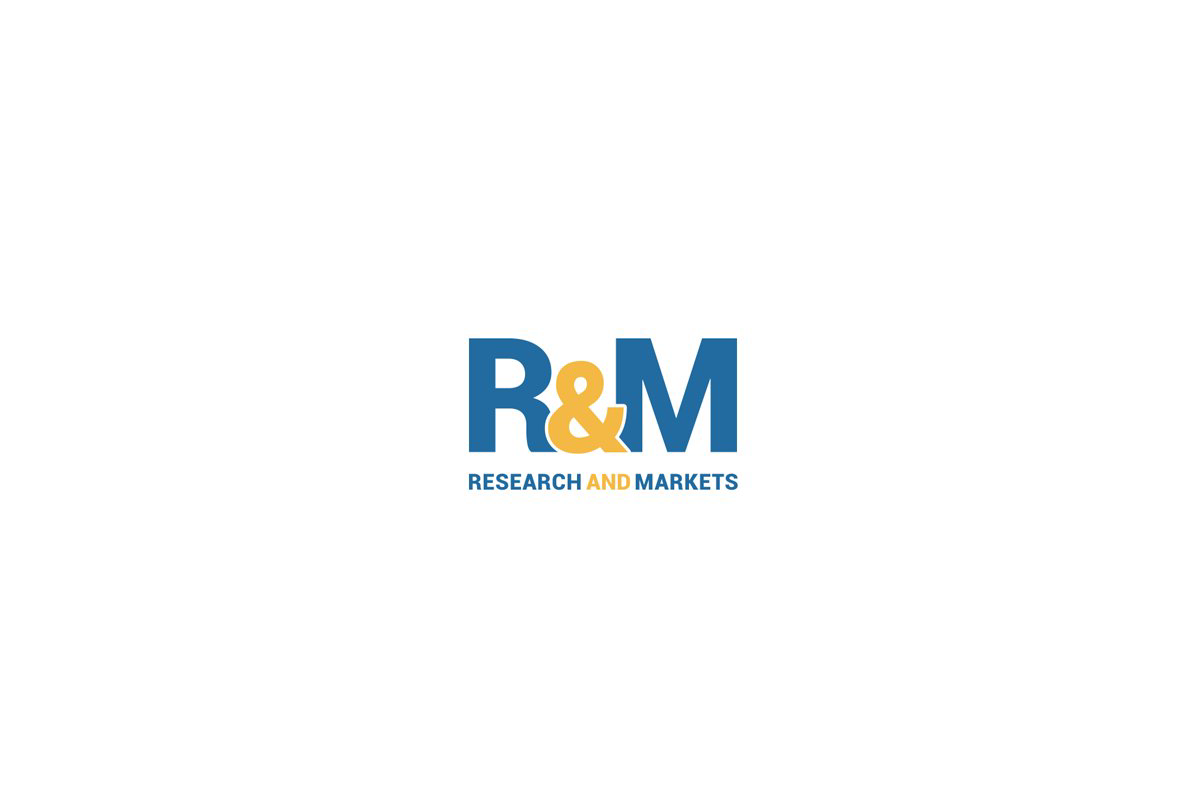 Reading Time:
4
minutes
The "Video Games – Global Strategic Business Report" report has been added to ResearchAndMarkets .com's offering.
Global Video Games Market to Reach $254.6 Billion by 2030
The global market for Video Games estimated at US$184 Billion in the year 2022, is projected to reach a revised size of US$254.6 Billion by 2030, growing at a CAGR of 4.1% over the analysis period 2022-2030.
Mobile Games, one of the segments analyzed in the report, is projected to record 4.9% CAGR and reach US$123.8 Billion by the end of the analysis period. Growth in the Console Games segment is estimated at 4.2% CAGR for the next 8-year period.
The U.S. Market is Estimated at $42.8 Billion, While China is Forecast to Grow at 4.7% CAGR
The Video Games market in the U.S. is estimated at US$42.8 Billion in the year 2022. China, the world's second largest economy, is forecast to reach a projected market size of US$71.4 Billion by the year 2030 trailing a CAGR of 4.7% over the analysis period 2022 to 2030.
Among the other noteworthy geographic markets are Japan and Canada, each forecast to grow at 2.9% and 4.1% respectively over the 2022-2030 period. Within Europe, Germany is forecast to grow at approximately 3.5% CAGR.
What`s New?
Special discussions on the global economic climate and market sentiment
Coverage on global competitiveness and key competitor percentage market shares
Market presence analysis across multiple geographies – Strong/Active/Niche/Trivial
Online interactive peer-to-peer collaborative bespoke updates
Access to digital archives and trademarked research platform
Complimentary updates for one year
Access to curated YouTube video transcripts of market sentiments shared by CEOs, domain experts and market influencers via interviews, podcasts, press statements and event keynotes
Select Competitors (Total 521 Featured)
Activision Blizzard, Inc.
Blizzard Entertainment, Inc.
King Digital Entertainment plc
Apple Inc
Atari SA
BANDAI NAMCO Holdings Inc.
Bluestack Systems, Inc
Capcom Co., Ltd.
Electronic Arts, Inc.
EA Sports
PopCap Games, Inc.
Facebook, Inc
Google LLC
iWin, Inc.
Konami Group Corporation
Konami Digital Entertainment Co. Ltd.
Konami Gaming Inc.
Nintendo Co. Ltd.
Riot Games, Inc
Roblox Corporation
Rovio Entertainment Corporation
Sega Holdings Co., Ltd.
Sony Interactive Entertainment Inc.
Supercell Oy
Square Enix Holdings Co. Ltd.
Square Enix Limited
Take 2 Interactive Software, Inc.
Tencent Holdings Ltd
Tetris Holding, LLC
The Walt Disney Company
Twitch
Ubisoft Entertainment SA
Unity Technologies
Valve Corporation
Xbox Game Studios
Key Attributes:
| | |
| --- | --- |
| Report Attribute | Details |
| No. of Pages | 1025 |
| Forecast Period | 2022 – 2030 |
| Estimated Market Value (USD) in 2022 | $184 Billion |
| Forecasted Market Value (USD) by 2030 | $254.6 Billion |
| Compound Annual Growth Rate | 4.1% |
| Regions Covered | Global |
MARKET OVERVIEW
Current State of the Video Games Industry: A Review
Gaming as a Form of Entertainment is Here to Stay: Global Number of Active Gamers (In Billion) Years 2020, 2022, 2024 and 2026
Competition
Video Games – Global Key Competitors Percentage Market Share in 2023 (E)
Competitive Market Presence – Strong/Active/Niche/Trivial for Players Worldwide in 2023 (E)
Video Games: Introduction/Overview & Types
Recent Market Activity
Innovations
MARKET TRENDS & DRIVERS
With "Speed Being the King" in Gaming, Growing Fiber to Home (FTTH) Connections Bodes Well for the Higher Consumer Engagement With Video Games
Since Gaming Experiences Are Only as Good as the Network, Growing Number of Homes With High Speed Fiber Optic Internet Means More Households Will be Hooked Onto More Graphically Demanding Video Games: Global Market for Fiber-to-the-Home (FTTH) (In US$ Million) for Years 2021, 2023, 2025 and 2027
Ubiquity of Smartphones Drives the Popularity of Mobile Gaming, Particularly on the Android OS. Here's Why
Healthy Demand for Smartphones Creates a Parallel Opportunity for Mobile Gaming: Global Shipments of Smartphones (in Million Units) for 2020 through 2025
Preference for Immersive Gaming Drives Demand for Visualization & 3D Rendering Software
Here's Why Console Gaming Still Remains Popular
"The More the Merrier". Social Gaming Storms Into the Spotlight as a Major Trend in 2023
Social Presence Will Continue to Play a Central Role in the Adoption of Social Gaming: Global Number of Social Media Users (In Billion) for the Years 2022, 2024, 2026, 2028
In the Era of On-Demand Gaming as a Service (GaaS), Cloud Gaming Storms Into the Spotlight
Convergence of Gaming and Gambling, a Key Trend in the Market
As Gambling Addiction Takes on a Deeper Hue, Gamification of Physical Gambling Brings Opportunities for the Video Games Market: Global Number of Gamblers (In Million) for the Years 2018, 2020, 2022 and 2024
Make Way! Here Comes Metaverse Gaming
Gaming to the Remain the Largest Application Area for Metaverse: Global Metaverse Market Share Breakdown (In %) by Application for Years 2020 and 2027
Roblox, an Online Gaming Company that Offers Metaverse like Experiences, Witnesses Steady Rise in the Number of Users: Roblox Active Daily Users (In Million) by Quarter for Years 2019, 2020, 2021 and 2022
Roblox, an Online Gaming Company that Offers Metaverse like Experiences, Witnesses Steady Rise in the Number of Users: Roblox Active Daily Users (In Million) by Quarter for Years 2019, 2020, 2021 and 2022
Changing Demographics of Modern Gamers Sets Stage for Increased Consumption of Video Games
Percentage Breakdown of Global Number of Gamers by Age Group for the Year 2022
Percentage Breakdown of Global Number of Gamers by Gender for the Year 2022
Gamification in Education on the Rise as Perceived Educative Value of Video Games Increases
AR/VR Games Get a Boost from the Expanding App Ecosystem & Android OS Support for AR Technology
Artificial Intelligence (AI) Innovations Transform Video Games
With the Ability to Self-Learn, Evolve, Interpret & Respond to Player's Actions, AI is Poised to Take Realism in Games to the Next Level: Global Spending on AI in the Advertising & Media Industry (In US$ Million) for Years 2021, 2023, 2025 and 2027
Blockchain Emerges to Change the Gaming Landscape
From Securing In-Game Transactions to Enhancing the Gaming Experience, Blockchain is Here to Revolutionize the Gaming Industry: Global Spending on Blockchain in the Media & Entertainment Industry (In US$ Million) for Years 2021, 2023, 2025 and 2027
Here's How 5G Will Transform Gaming
The Future of 5G is Unquestioned & So is Its Potential for Changing the Rules of the Game in Today's Experience Economy: 5G Contribution to GDP in Select Countries by 2030 (In US$ Billion)
Developments at Hardware & Content Level Boosts Opportunities for Video Games
Holographic Games Hit the Spotlight
What are Challenges in Store for the Market in the Coming Years?