Virtus.pro is leaving Fortnite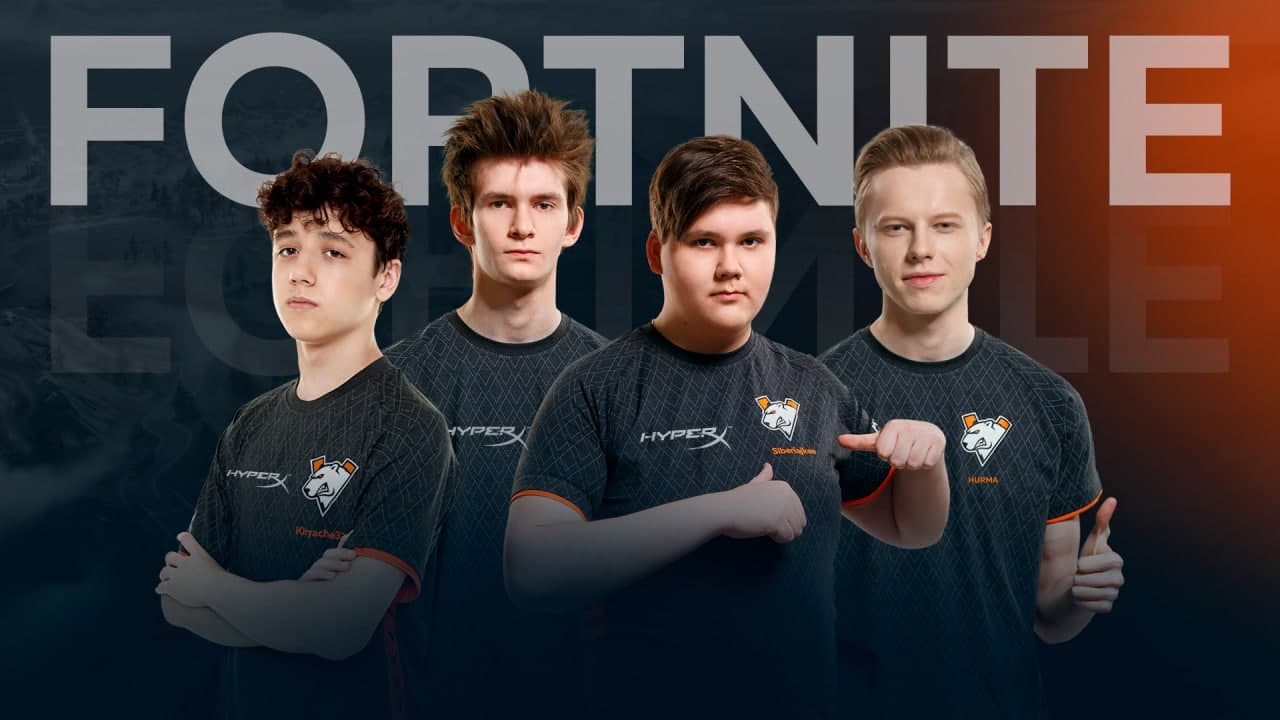 Reading Time:
< 1
minute
Three years past the signing of our first Fortnite duo we decided to temporarily leave the discipline.
Sergey Glamazda, CEO of Virtus.pro: "Leaving the discipline was a tough decision to make, as we had a team of very talented and charismatic people. I'm not only talking about the players, but content creators, managers, and everyone involved. Not to mention that I've always been happy with our sports performance.
There are several reasons for this outcome. Firstly, the Fortnite ecosystem mostly revolves around players. Competitive scene and Creator Code feature are turning organizations into something unnecessary. Secondly, the audience of this game mostly consists of very young people, which is not necessarily a good thing when it comes to sponsorship deals. And some categories of sponsors are straight-up denied by the publisher.
The situation can always change and we can come back to Fortnite. But as of now, I'd like to thank our fans who supported us all the way and also the players who brought us a lot of joyful memories and highlights."
Virtus.pro entered Fortnite on July 19 2018 by signing 7ssk7 and Jamside duo. To this date, VP players have earned approximately $387,000 in winnings, won several tournaments, took part in Fortnite World Cup Finals in 2019, and taught Ivan Urgant how to play Fortnite.

NODWIN Gaming acquires gaming adjacent IPs and gaming talent business from OML Entertainment for INR 73 Crores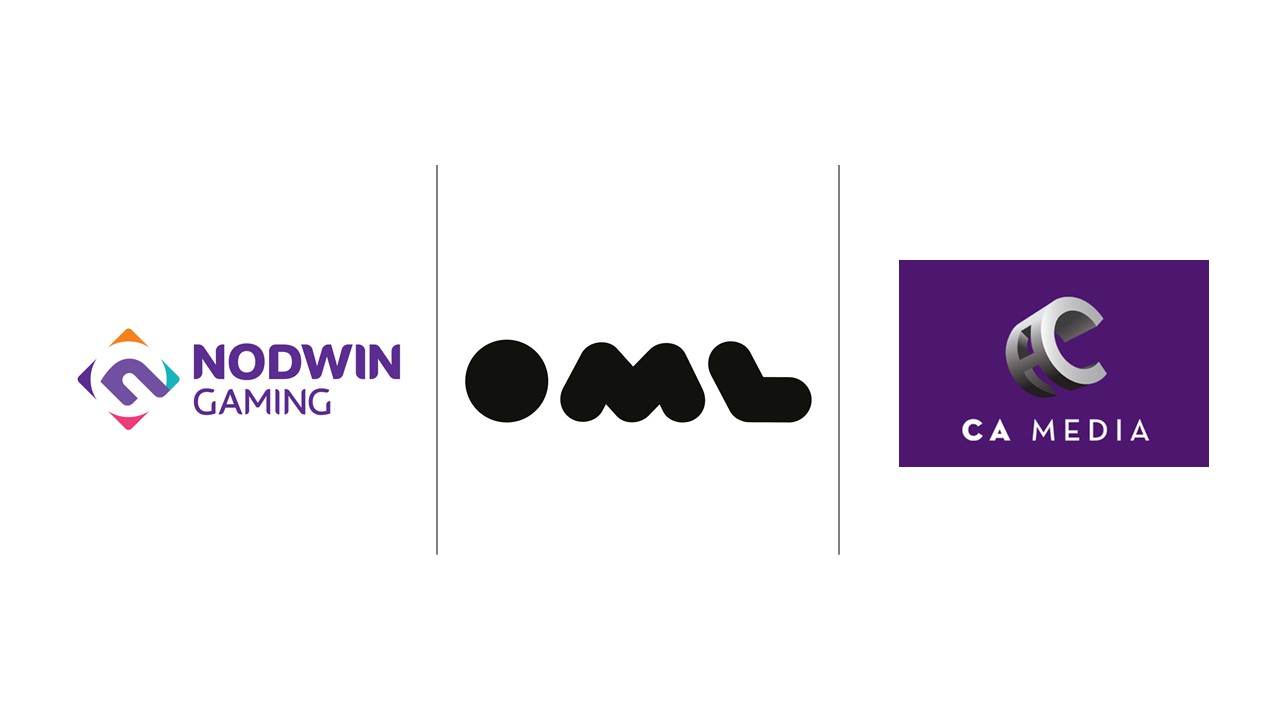 Reading Time:
3
minutes
NODWIN Gaming doubles down on massifying esports by broadbasing the target fan audiences for gaming and esports entertainment.
NODWIN Gaming, South Asia's leading esports company, and an independent subsidiary of Nazara Technologies Limited, has acquired the Gaming and adjacent IP business of OML Entertainment. NODWIN Gaming has agreed to a consideration of INR 73 crores as part of an agreement concluded between NODWIN Gaming and OML Entertainment. The transaction will provide partial liquidity to OML Entertainment shareholders, including CA Media. Ajay Nair, MD of OML Entertainment, will join the NODWIN Gaming board as part of this transaction and will work with Akshat Rathee, MD of NODWIN Gaming and the NODWIN Gaming management team to ensure smooth integration of the OML IPs with NODWIN Gaming and help with growing NODWIN Gaming's business.
This acquisition taps into a growing synergy between the two companies. While NODWIN Gaming is known for its esports and gaming expertise. OML Entertainment is known for managing some of India's biggest gaming & entertainment creators such as Tanmay Bhat, Samay Raina, Suhani Shah, etc. and for owning and executing storied IPs such as the BACARDÍ NH7 Weekender (described by The Guardian as "India's answer to Glastonbury"), well-attended comedy touring properties such as LOLstars and Headliners and India's biggest hip-hop league – Breezer Vivid Shuffle. OML Entertainment also works with some of the biggest brands in India to produce well known properties such as the Levi's Music Week and the hugely successful YouTube FanFest.
Today's youth demand an increasingly diverse and engaging experience as the lines between gaming, esports, comedy and music become blurred, and gaming becomes more mainstream. This transaction allows NODWIN Gaming to massify gaming and esports by tapping into emerging synergies in gaming entertainment that a 14–30-year-old is looking for. It enables the firm to build IPs that are relevant to fans and are more brand centric. The OML Entertainment team transferring to NODWIN Gaming as part of the transaction not only has proven capabilities in building world-class live experiences, but also will significantly enhance the multiple esports IPs that NODWIN Gaming organizes through the year including Dreamhack and India Premiership.
Akshat Rathee, Managing Director, NODWIN Gaming says "NODWIN Gaming strongly believes that continuous growth in the IP portfolio is central to building a vibrant ecosystem of fans, talent, broadcasters and brands. This has been the essence of NODWIN Gaming since the early days of creating The India premiership or Dew Arena.  The addition of some of the largest IPs in India like NH7 weekender is going to accelerate the massification of esports and gaming entertainment across the spectrum of fans and brands. The multi-faceted talent that joins us cuts across gaming and pop culture and lays the perfect foundation for NODWIN Gaming to create more IPs. The proven capability of the brilliant team that joins us from OML Entertainment will further ensure that we can execute and monetise our IPs."
Ajay Nair, Managing Director, OML Entertainment, added, "We believe in the convergence of different pop culture genres and have seen that this has already happened across several platforms and IPs. It makes a lot of sense to consolidate the strengths that OML Entertainment and NODWIN Gaming have in the live IPs and gaming spaces. Over the past years, our experience working with NODWIN Gaming has been very fruitful and we are confident that our live IPs and the teams that execute them have found a good home at NODWIN Gaming. OML Entertainment will continue to focus on building its OTT content production, talent management and branded content businesses. I look forward to working with Akshat and the NODWIN Gaming team to deliver on the true potential of this partnership."
The total revenue of the acquired business of OML Entertainment during FY20 (pre-COVID) was INR 91 crore with EBITDA of ~10%.  OML Entertainment will continue to consolidate its non-gaming creator-driven content and talent management businesses as it scales its OTT offerings and branded content marketing suite of services that currently works with over 700 creators across the world. This business had clocked revenues of INR 170 Cr in FY 2020 and has grown tremendously ever since.
Rix.GG enters Wild Rift by signing No Team No Talent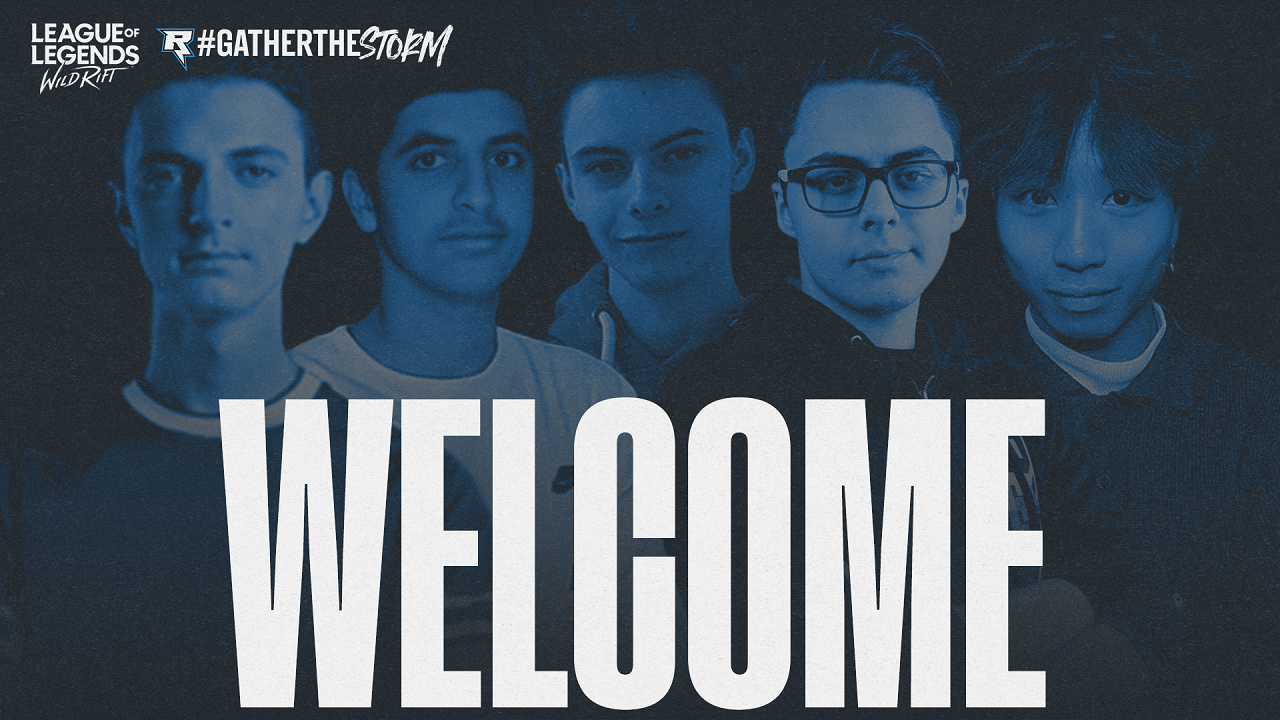 Reading Time:
2
minutes
Rix.GG, a top UK esports organisation, announces the signing of No Team No Talent to its new Wild Rift roster.
The roster will consist of top players from the EU and the UK:
Leon "L3on" Pham – Baron Laner

Arthur "Doom" Parsin – Jungler

Joshua "Snitch" Bennett – Mid Laner

Luis "Friend" Cepeda – Dragon Laner

Ryan "Clue" Maaroufi – Support

Weihong "Elegy" Cheng – Substitute Player
Leon "L3on" Pham, Baron Laner, is a 20 year-old Danish ex-professional player in Vainglory where he was considered to be one of the best players to ever play and had multiple 1st and 2nd placings in Europe. His previous professional experience includes SK Gaming, Team Secret, Team Qlash, and Tribe Gaming.
Arthur "Doom" Parsin, Jungler, is a German player, age 22, who has a multi-season Wild Rift Challenger hitting Rank 1 and a multi season Challenger in League of Legends. He previously played with multiple top tier organisations including Team Secret, Mousesporrts, Team Qlash, Tribe Gaming.
Joshua "Snitch" Bennett, Mid Laner, is a 25 year-old Englishman who lives in Germany. He used to be a professional Heroes of the Storm player for five years with many European titles and high international placements. He's previously played on rosters for Dignitas, SK Gaming, and Tribe Gaming.
Luis "Friend" Cepeda, Dragon Laner, is a 19 year-old German player. He has a multi-season challenger rank with multiple accounts. Previously worked for top organisations including Tribe Gaming and Unicorns of love.
Ryan "Clue" Maaroufi, Support, is a French up and coming star, and was a multi-time mythic player in mobile legends with semi-pro competitive experience and has maintained Challenger rank for multiple seasons.
Weihong "Elegy" Cheng will be the substitute for the roster and is a young Chinese player who is currently residing in Czechia. He has had a multi-season Challenger rank and had lots of experience in Wild Rift professional playing on many different teams.
Prior to joining Rix.GG, the team has scored first place in a number of competitions including Wild Rift Origin Series June, Wild Rift Origin Series July, Lyone – Sport 2021 and RiftZone. The team will be managed by Zack Chandler, Head of Esports.
Zack Chandler, Head of Esports and Wild Rift Team Manager, said: "Wild Rift is a game I spent months being excited about the release. Now working with the best team in the world under Rix.GG, I'm certain they can continue to leave their mark on the esport title."
Car-sharing is coming to esports for the first time: Delimobil becomes the Dota 2 Champions League Season 4 official partner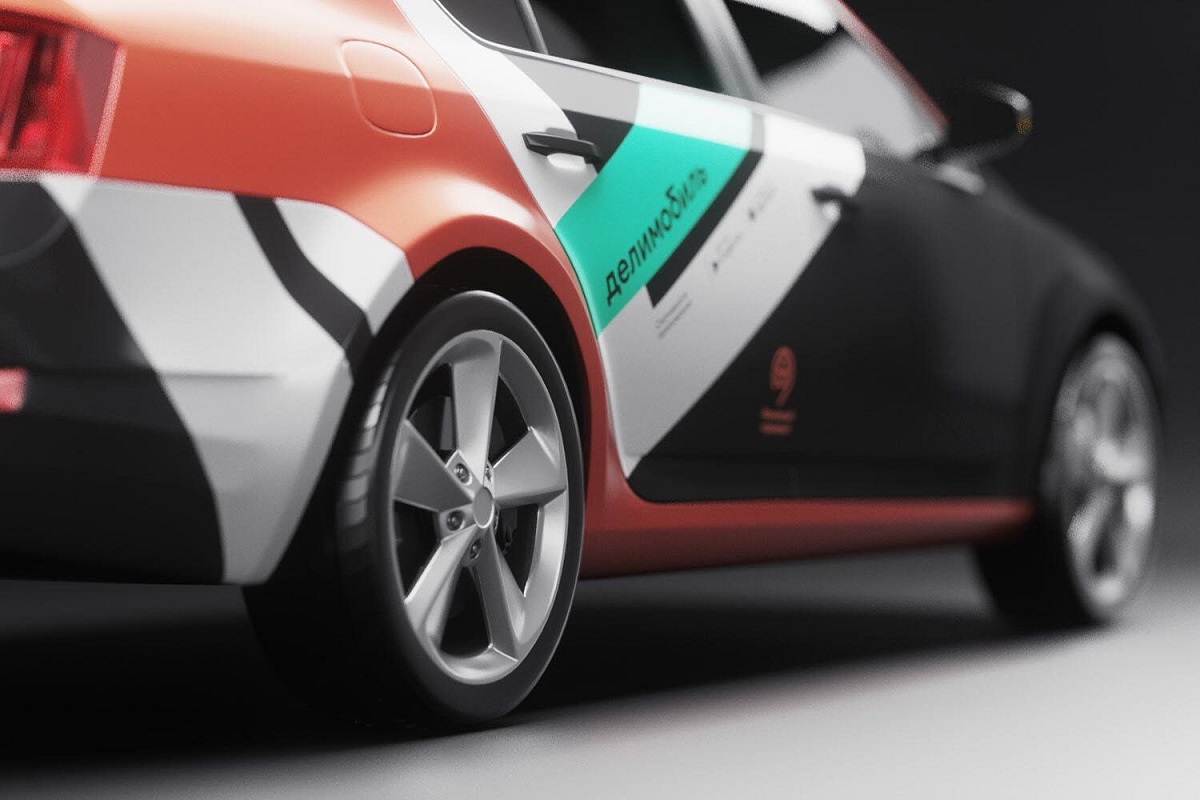 Reading Time:
< 1
minute
The Delimobil car-sharing service becomes the official broadcast partner of Dota 2 Champions League Season 4 (D2CL), which is conducted by the tournament operator Epic Esports Events. The tournament broadcast and commentary are organized by the RuHub Studio. This is the world's first integration into esports for the entire car-sharing industry.
The online tournament Dota 2 Champions League Season 4 will be held from September 16 to October 6, 2021 with the prize pool is $50.000. In addition to integrating the identity of "Delimobil" into the RuHub Studio broadcast and social networks, the companies are implementing joint interactive formats for esports fans, whose number in Russia already exceeds 15.4 million people.
Petr Shapiro, Delimobil Performance-marketing Director: "Once upon a time, a very small number of people followed esports, but now it is a global gaming community. In the same way, our history began with a fleet of 100 cars and a small team of enthusiasts who became pioneers of Russian car-sharing. Today, "Delimobil" and car-sharing are both a familiar and bright part of the national transport system. We are not afraid of experiments, we like to try new things and we know our clients do like esports. Therefore, we decided to support the Dota 2 Champions League Season 4 and wish its participants good luck!"
Nikolay Petrossian, Head of RuHub Studio and Cybersport.ru: "Both the culture of sharing and the esports industry were born in the digital world. We are grateful to Delimobil for the trust to become the bridge that will connect these two phenomena. We wish the viewers to broadcast exciting matches, the teams — success and victories, and our new partner — effective communication with the audience, in which we will be happy to help. Let's go!"