Exclusive Q&A with Ivan Montik, Founder of SoftSwiss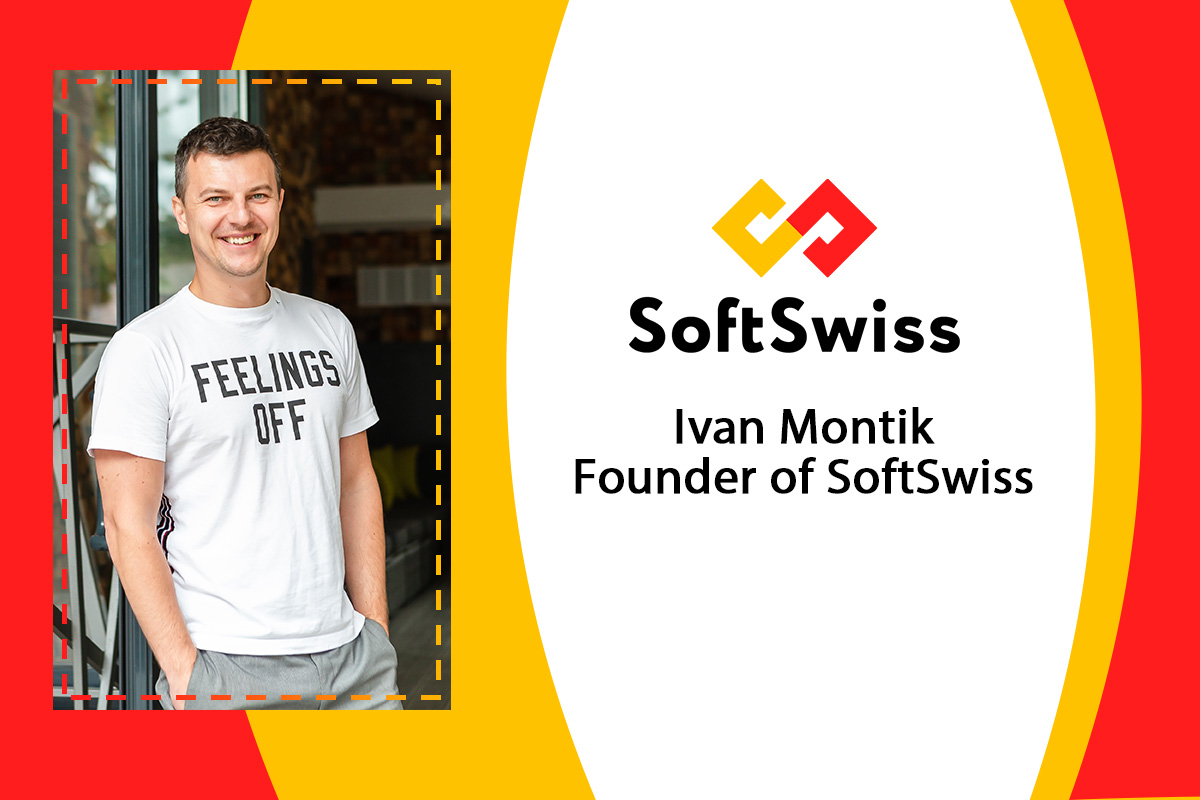 Reading Time:
9
minutes
Let's begin with something about yourself. Our readers enjoy reading top technocrats' version about themselves.
Technology has always been among my top interests. I got my first PC at school after taking the decision to sell my piano, and I knew it was the right decision. I tried to get as much out of it as possible and started learning the basics of programming on my own which then led me to studying Information Technology at the Belarussian State University. However, I found business just as fascinating as high tech, so I decided to combine both. I studied management and finance and got a Masters Degree in Economics.  That was followed by several years of corporate management in a bank, certain experience in oil trading, and a leading position in a large mass media project. And then I was fit for starting something on my own, something which involved IT. 
When I look back at those years and at all the jobs I did I realize that none of that was done in vain. These were small steps towards my present self: business owner and company CEO, but also investor in various sectors beyond IT and fin tech. Making a successful business opens up many opportunities and brings you to many interesting people with their ideas and projects, and you have enough experience to evaluate their chance for success. I invest into projects which are especially close to my heart and which I know have social importance,  and then I enjoy seeing them grow.  I have also reached the point where I can afford to support non-commercial projects and I'm thankful to have this opportunity to participate in social projects and charity. 
What were the circumstances under which you entered the gaming sector?
I founded SoftSwiss in 2009 and, as many other IT companies in Belarus, we started with outsourcing.  We developed custom software for different industries. In my home country, the number of talented software engineers is bigger than anywhere else, so we managed to create a really strong team and set up the right processes to deliver great projects to the clients, and at some point, I realized that we had got enough experience to do our own thing. So we launched our first product-online auction software, which further developed into a separate business and became the basis for our current fintech direction. And then we thought about gaming, although none of us had any prior experience with it. We knew it required complex technology, and we knew we had enough technical skills and expertise, so we took that risk. What we didn't know was how many things you need to grasp beyond the technology. Gaming is all about regulation, jurisdictions and banks, and good software is just a small part. I'm glad I didn't quite realize it at the moment I entered gaming, as it could have made me hesitant. But business is all about taking risks and overcoming challenges, so we learnt by doing and got to grips with every small aspect of working in the sector. 
How has been the journey so far for SoftSwiss? It would be great if you can share some fascinating stories or anecdotes.
As I said, the journey involved some ups and downs, and a lot of bottlenecks to overcome. When you start a new thing, you are not an expert in it despite all the theoretical knowledge you got at the university. But you need to position yourself as an expert because you need to gain trust. When you just start your company and need to employ people, especially programmers, you need to give them the sense of confidence that the company will survive in the highly competitive market. But it's even harder with the clients. All of them want to see your previous experience, examples of working businesses, client references,  – everything you don't have with your brand new product. I remember myself on the ICE Gaming Show in London back in 2013, with a small stand shared with a partner, presenting our online gaming platform for the first time to the public and trying to get my first contract. I knew the software was good, but there was no single online casino using it which I could show, so I just showed a demo and told about other products we already had. People were coming to our stand and asking questions I couldn't always answer because I lacked that experience, but I tried to guess and promised to investigate further. I pretended to be an expert until our first client took the risk to work with the young company and try the new software. If you don't know something, pretend you do, but pretend responsibly. 
One of the memories that matter a lot to me is the interview that I gave to Vitaly Buterin, the famous co-founder of Ethereum. It was back in 2013, long before he invented the breakthrough technology. Vitaly was working as a journalist for an online magazine and I was telling him about my vision of the future of cryptocurrencies. Ethereum wasn't part of that vision, Buterin wasn't the most well-known name in the crypto world, and SoftSwiss didn't have 600 employees. Things have changed!
How is the business going for SoftSwiss? Could you share some stats with us which would demonstrate SoftSwiss achievements over the years?
Since 2009, my business has been developing in different directions and has grown into a group of companies employing over 600 people. The online casino platform supports over 300 websites with 4B EUR bets processed monthly. SoftSwiss game aggregator with 11 000 games from 70 providers in its portfolio has recently met the 150 mln EUR GGR goal.  Our proprietary games brand already has over 60 exclusive games. Our software is licensed by 7 jurisdictions. We are already working with India, Japan and South Korea and are now entering the African continent. We were the first company to implement Bitcoin payments in the online casino platform and remain the leader in crypto payment processing. I'm proud of these achievements we've made in a bit more that 10 years.
How do you keep the company and workforce improving constantly? Tell us about the methodologies that you implement to ensure consistent growth.
We apply the agile methodology in company management as it has proved to be the most effective one in running a large orgranization. Quick decision making, flexibility and scalability, as well as mutual respect and open communication are the principles our employees learn first. 
SoftSwiss consists of autonomous teams which have their own business goals, develop strategy on how to reach them and share the responsibility. This way, decisions are taken much faster on each company level and that contributes to speedier progress. 
Human capital is our biggest value and that's what I focus on. You can't do business alone, it's all about teamwork. At the very beginning, I was lucky to have people beside me who shared my vision and my life principles, we looked in the same direction and trusted one another in key decisions. This core team is still with me after all the years, but of course many new people have joined. I can't talk to each and every employee to make sure we are on the same page, but I tried to transmit my personal values into our corporate culture, so everyone knows what global objectives our company has and how we reach them. 
What are the core values do you think a gaming business should have? We understand you have been a strong advocate of freedom of opinion and democratic rights.
Gaming business is not much different from other businesses in terms of its values. You just need to describe these values clearly, make sure they are shared by people who work with you and be consistent with them. A company is part of the society, and freedom of opinion and democratic rights are just as important here as in the society as a whole. People want and need to be heard, it's crucial in terms of progress and has a great impact on the organizational climate. Every initiative which aims at improving something within a company and establishing a more effective working process is welcome.    
As for other important values, these are high quality of our products and top client service. Quality is more important than quantity or quick delivery. Our clients' interests are our top priority because we are in the same boat and their success is our success. We'd rather have one client and grow big together than many clients who come and go.  Moreover, here at SoftSwiss we care a lot about the security of our solutions – we tend to work really hard to make sure we provide our clients with the most reliable technology out there. 
Now on to Crypto currency. It has had a roller-coaster ride over the last decade. Do you foresee a consistent and robust growth for crypto currencies and their use in businesses?
I've been advocating the value of crypro currencies since 2013 when we first decided to use them in our online casino platform. With the numerous ups and downs that Bitcoin has faced since then, I've never doubted about its future. During the drastic meltdown we experienced in 2018, when it fell down 75% from its biggest value, many people started questioning Bitcoin efficiency and security and many start ups suffered from this loss of public trust. But the fall-winter 2020 showed the crisis was over: Bitcoin keeps beating its own records, large businesses are quickly jumping in and the reputation is being restored. I'm pretty sure that the trend will be stable and that cryptocurrencies will take the world economy to a completely new level. It will be a new level of property and assets: Money 3.0, Properties 3.0, Assets 3.0.
What is your take on the allegations of scams and frauds that come up from time to time? Can it be curtailed completely or is it something we all have to live on with?
There have always been unscrupulous people trying to find loopholes in new technologies and use them in their interests. Cryptocurrency is not an exception. However, it's wrong to judge the effectiveness or moral aspects of the technology based on a couple of reports on fraud. According to my personal observations, there are about 97% of good people and 3% of bad people on the earth. We can't stop the profiteers' attempts but we can use common sense and technology to protect ourselves and minimize fraud. 
What do you think are the significant advantages that cryptocurrencies possess for the gaming industry, in comparison with the traditional currencies, as things stand now?
Cryptocurrencies are very important for online business, and online gaming in particular, because they save operators a lot of time and money. With Bitcoin, you have really low commissions compared to what you pay to the acquiring banks for processing the fiat currency transactions.   No other bank or payment system can offer worldwide coverage, only Bitcoin can, so you can expand your geographic reach and target much larger territories. Cryptocurrency casinos are much faster to launch and easier to operate, as you don't have to negotiate with the payment system providers.  Players are also at advantage enjoying instant cashouts whereas bank payout transfers may take up to several days. Finally, it's all become more transparent with the possibility to apply the "provably fair" technology and check the game fairness. 
You have been actively pushing for the use of artificial intelligence (AI) and machine learning (ML) in gaming software. Could you share your experience of using AI and ML for detecting frauds? 
AI and ML have long been used for anti-fraud policies in finance and other industries and have now come to online gaming bringing its fight against casino fraudsters to a completely new level. It helps detect unscrupulous players who use various probability algorithms to make bigger wins. Our software uses AI mechanisms to analyze such behaviour and figure out suspicious actions. The system reports such cases to the casino manager and automatically blocks cash-outs until it's all cleared up. The mechanism can even recognize players' fake documents. 
That's about protecting the operator, but it's not the only advantage AI brings into online gaming. It's also about protecting the players and bringing the responsible gaming concept to life. The AI algorithms we implement within our software detect problematic player's behavior and reveal possible gambling addiction. In this case, players can get real time help. 
Also, how far do you think AI and ML can reliably be used for predicting player behavior and designing CRM initiatives?
Predicting players' behaviour in order to provide more effective client management is the key goal of AI and ML. What we already do within our software is LTV prediction which analyzes a player's actions and makes certain changes in live mode to make the game more exciting and motivate this particular player to stay longer. In other words, each client is approached individually and gets customized content, bonuses and free spins. That really works: the lifetime value of a player has already increased by 7- 10%.
AI will inevitably penetrate all aspects of online gaming, from fraud protection to UX personalization and customer support. I believe that in five years online casinos will be operated completely by AI and the day-to-day work which is now done by the operator's employees will be done automatically. Smart customer care assistants have already won over the silly bots and manage to resolve players' issues in a much faster way, leaving players happy. So, I believe we are talking about 100% replacement in the near future. 
Final question. Time for prediction. We are probably into the new wave of Covid-19 outbreak. How do you see the pandemic going to affect the gaming industry? What's your bet?
Covid-19 has been impacting all spheres of life and business, making all sorts of activities only possible online. Of course we can speak about the skyrocketing growth of online gaming during the pandemic. With very few entertainment options remaining during the numerous lockdowns and very limited options on how you can spend your free time and money, more people are turning to digital gaming activities.  However, it's just a temporary effect. We all hope that the pandemic will be over soon, no matter if it stops the boost of our industry. It's important that we all go back to our normal.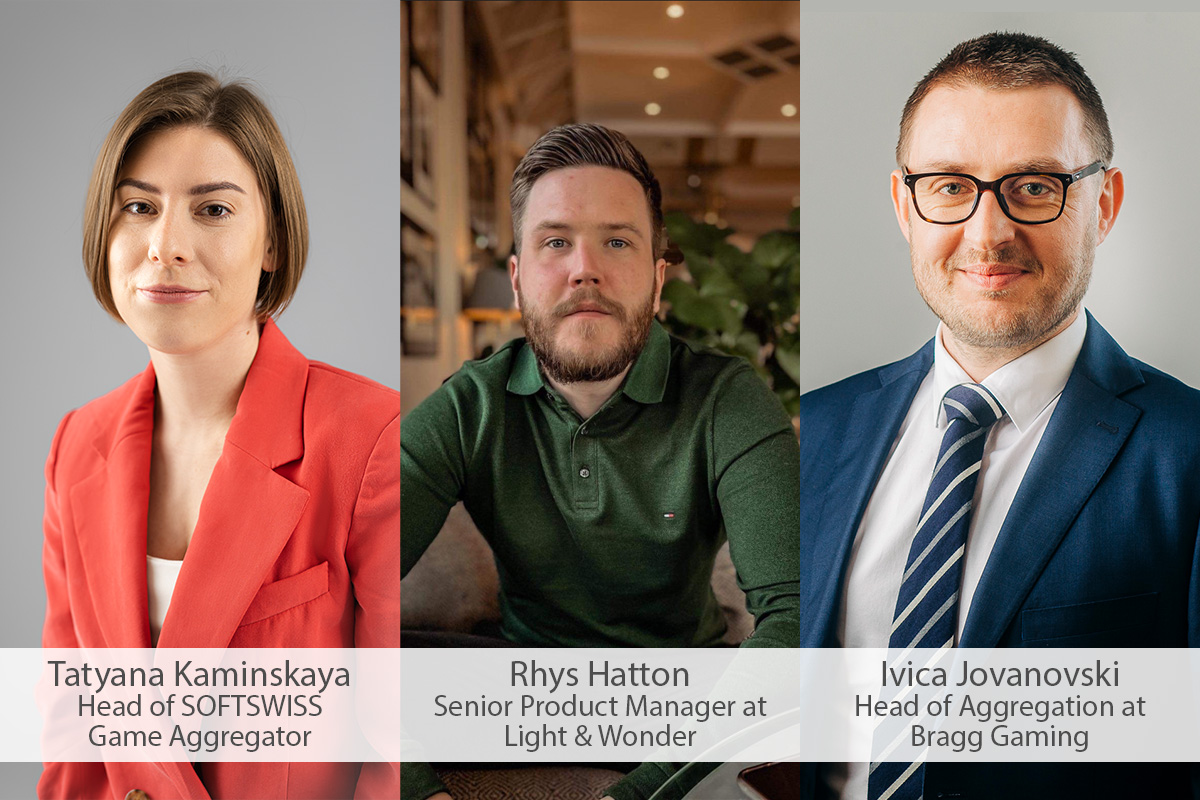 Reading Time:
8
minutes
In this round-table feature, we look at the ways in which aggregation platforms are advancing and embracing new technology to overcome pain points for studios entering unfamiliar markets, enabling them to focus on creating quality content for players. Insight is provided by Rhys Hatton, Senior Product Manager at Light & Wonder; Ivica Jovanovski, Head of Aggregation at Bragg Gaming; and Tatyana Kaminskaya, Head of SOFTSWISS Game Aggregator.
How would you define the relationship between a modern aggregation platform, an ambitious games studio, an operator and its players?
Rhys Hatton: When aggregation platforms do their job well, it's a really powerful relationship. Ultimately, our role as a provider is to remove complexity and provide distribution at scale, into regulated markets all over the world. We do this through the delivery of premium in-house and third-party content, through our OpenGaming platform which is truly scalable and which also contains all of the promotional tools and gamification features operators need to attract and retain players.
The penny has also dropped for some operators when new regulations have been imposed in certain markets including the UK, Germany and Sweden. Our technology platform is able to pivot quickly to react to these changes at a network level, keeping operators legal and compliant without the need to drop content, or having to suddenly handle huge projects and take on fire drills.
Ivica Jovanovski: It is an advanced 360-degree ecosystem that is interconnected and highly interdependent. Each segment plays an essential role, with the biggest emphasis on the player who is the initiator and main driver for competing game studios. An aggregator acts as the link, determining how innovative products will perform among a target audience, while the operator gets the opportunity to test and trial the offering and to enhance their portfolio.
Tatyana Kaminskaya: All actors in this line depend on each other. I guess it is a lot easier when it comes to players, as their major goal is entertainment. Most vulnerable are game studios, as they need to attract literally everyone – players, operators, and game aggregation platforms. And the spheres of interest they target may be totally contradictory, so it is important to find balance.
Generally, there's no way to leave any of these actors out – they function as an organic whole. Of course, we could imagine studios, operators, and players coping without game platforms' involvement and without content hubs, but this trend never stays long in the market. Working with aggregators is much more beneficial both for studios and operators in terms of saving resources. Despite spotted direct contracts between studios and casinos, aggregators cannot be ousted because of their ability to handle legal, technical and account management issues. It is the economic viability that tips the scales. Aggregators deal with high volumes, build price offerings, and are a kind of security guarantor for providers.
In which markets are aggregation platforms particularly advantageous as a route to market for studios?
Ivica Jovanovski: In markets with stricter regulations, and ones with few operators where barriers to entry are high and the immediate return for direct integration is expected. Europe and North America are regions where aggregation has really been advantageous to date. However, with upcoming regulations and consolidations in South America, I expect this will change the competitive landscape on the continent and aggregators will play a bigger role.
Tatyana Kaminskaya: Advantages do not depend on markets but on the scale and maturity of a game studio or aggregation platform. The concept is roughly the same for both. At the start, when a studio is new to the industry, it should try getting maximum output at minimum input. The priority should be given to loosely regulated markets which would not involve large expenditures. The first steps in such markets do not require excessive effort to obtain licences or certificates, but help understand the process and build up capital. It gets you prepared for landing in more serious and regulated destinations, such as the UK, already fully mature and weathered to withstand challenges and bear financial costs. It is a certain degree of product maturity when you can afford to invest six to twelve months of your effort and reap the benefit, bringing much more value, later.
I believe studios should focus on choosing a game aggregator rather than a market and seek the best offering matching their current development stage. And while choosing, they start analysing access to operators, services, and technical functionality. The SOFTSWISS Game Aggregator works with over 180 game studios, which is a testament to trust in our functionality and features.
Rhys Hatton: Overall, it is more about the universality of platforms, rather than simply catering to any one market. The breadth of access is important, but at the same time we really earn our lunch when markets are regulating and have evolving requirements. North America stands out in this regard with its fragmented, complex regulatory environment, which varies a great amount from state to state. From a supplier standpoint, this necessitates undertaking major costs in gaining individual licences, given the weight of resources that need to be assigned to this lengthy process. However, a platform provider can remove these pain points at a stroke through the development of strong working relationships with regulators – even before a market has gone live for the first time.
Across the board, the support of a modern aggregation platform nurtures and drives innovation for studios worldwide. We aim to provide operators with stand-out content that occupies every gaming niche, including local, market-specific games. It is vital that the scope of content we can offer is both as broad and as market-specific as possible, taking in every potential player preference. One interesting example here is Light & Wonder LIVE DEALER by Authentic Gaming, which we have taken live in Colombia with other regulated markets set to follow. There is a real appetite for live casino entertainment across the Americas and through the power of our platform, we are perfectly positioned to satisfy the demand by rolling this content out at speed.
What is changing in terms of technology at a platform level, and to what benefit?
Tatyana Kaminskaya: There is no common pattern that would apply to all aggregation platforms. I can say that not only the SOFTSWISS Game Aggregator but also some of our competitors see the need for technology upgrades and closer communication with players. Traditionally, a content hub has been an invisible mediator allowing players to run a game. At the same time, players are unaware that this mediator exists. That is why game aggregators try to input their value and approach players – for example, to create engaging tools to bring additional value both for game providers and operators or add functionality unavailable in games.
But this is only possible if a platform has grown its basic functionality to the golden standard – an extensive game portfolio, data processing, help desk, multifunctional back office, and high-level service. And after that it is time to add icing to its cake – additional player engagement and retention tools.
Rhys Hatton: It has also been interesting to see some of our competitors now adopting solutions that we have had in our locker for a while – such as our client middleware solution. It's inspiring to see others incorporate and build upon our ideas, as it shows the impact and relevance, they have in the industry. Going forward, we believe the future is also about continuing to build out our network services. For many years, we have offered network-wide Free Rounds, which removes the complexity of many different back offices and systems for operators, and we are busy expanding this to incorporate new features. There are smaller aggregators and single studios that have developed great products in this space and there is no question we have areas we are targeting to catch up. At the same time, achieving what we already do at global scale across the whole network is already huge for us and not something you can get easily elsewhere.
In terms of content, our acquisition of Playzido has significantly increased the scope of our capabilities. Its proprietary Remote Gaming Server (RGS) platform is one of the best in the iGaming industry for rapid custom game development and already, it is helping to accelerate the pace at which we can help both game studios and operators across the world to co-create new and exclusive content for players. With competition higher than ever for player attention, this approach drives differentiation and innovation for the benefit of all stakeholders.
Ivica Jovanovski: There are two streams, in which change is guided. First are the technological improvements, from blockchain, VR, and AI which can help build up the gamification experience. The second thing is the easier compliant adaptation to new regulated markets, enabling faster delivery, which is crucial when first-mover advantage is so important.
How important is it for these platforms to be robust at scale, to provide players with a seamless entertainment experience?
Ivica Jovanovski: Due to the large data and traffic volume processing, stability and security are exceptionally important. This serves as one of the biggest competitive advantages for operators. As technology continues to advance, the platforms will only become better, and more elements and functions will be added that will further improve the experience for players.
Rhys Hatton: We often talk about online gaming as being part of the wider entertainment ecosystem and rightly so. However, that idea goes hand in hand with the expectation of a perfect playing experience and this means platform resilience at a global level. Wherever they happen to be in the world, players demand a gaming session free of all technical bugs. If a game breaks down upon trying to open it, there's a risk that a player will never play it again – or worse, leave the operator altogether. In emerging markets in particular, the implications on revenue of losing a casino player due to a substandard gaming experience is of major significance. That is why for major platform providers, such as Light & Wonder, reliability at scale is not only desirable, but utterly essential.
Scalability at a platform level is also about customer protection. Technical attacks across global markets will continue to become more advanced, ranging from data breaches to ransomware. Operators need to know that their chosen platform is resilient and reactive to such adversity, so that its operations continue to be efficient while running at scale.
Tatyana Kaminskaya: Since game aggregators are invisible actors in the gameplay process, the bare minimum of seamless operation is when a player starts a game without noticing its technical side. Players value good gameplay which is free of technical issues. Therefore, flawless operation is a must for game aggregators, same as the ability to process big data flows, so that no technical anomalies would interfere with exceptional player experience. And only when you have reached perfection at this stage you should approach players – with no pressure but giving space to accept or decline your offer. That's exactly what we do with the SOFTSWISS Game Aggregator's Tournament Tool – we analyse, and adjust to, player preferences, showcase the benefits we offer, and give a choice.
The same story is with bonus games, savings, challenges and others. They all can become valuable assets and find their niche, but are absolutely worthless without the basic functions working properly. But the more competitors offer, the faster these additional features will outgrow from pleasant additions into a must.
How do you see the future landscape developing for aggregation platforms?
Tatyana Kaminskaya: Answering this question, I will repeat my previous words: aggregators will interact more with players. Historically, only operators used to have direct access to players – they kept in touch, built communities, etc. Once a game is downloaded, the game provider also gets access to players, but it is not communication that matters at this stage, but a quality gaming experience. At this point, aggregation platforms could enter the communication process and work on retaining and engaging players through additional features and tools. It doesn't mean that players will remember our brand – we would rather not brand ourselves in this context. But we will show operators that an aggregator can help boost player retention, increase the number of players, their LTV and potential deposits without any additional effort from a casino. Operators will want to work with us and recommend us in that case. And if we develop sought-after and popular functionality, casino players will ask for specific features available only through aggregation platforms. This will facilitate the growth of game aggregators and strengthen their impact on player experience, boosting further developments and updates to their functionality.
Ivica Jovanovski: If the pace of innovation is sustained, adeptness of modern technology is accelerated, and adaptation to new regulations is expedited, operators will value a reliable partner across multiple markets, and this bond will get even stronger. Since many parameters inevitably have to be adapted, platforms will geographically divide and develop in different directions. One thing is certain – the future is strong for aggregation platforms as they solve a number of headaches for operators and help them boost their offering and accelerate their reach in key markets.
Rhys Hatton: We believe that particularly when it comes to emerging markets, the future for aggregation platforms such as OpenGaming continues to be very bright. In addition to delivering content to operators quickly and at scale across multiple jurisdictions, with a tech stack and tools that are designed to aid this process, there is also the issue of agility at play. Again, it is about suppliers being able to utilise the resources that an aggregation platform has available: the ability to conduct adaptive planning and to continually assess and evolve whole responding to changing requirements. Regulatory change, which can often be imposed without consultation, is a fact of life in our industry. It is about how a platform provider can adapt and meet shifting requirements and expectations for the benefit of everyone, while also providing added value beyond scale and distribution.
Q&A w/ Jean-Pierre Houareau, CEO at Live Solutions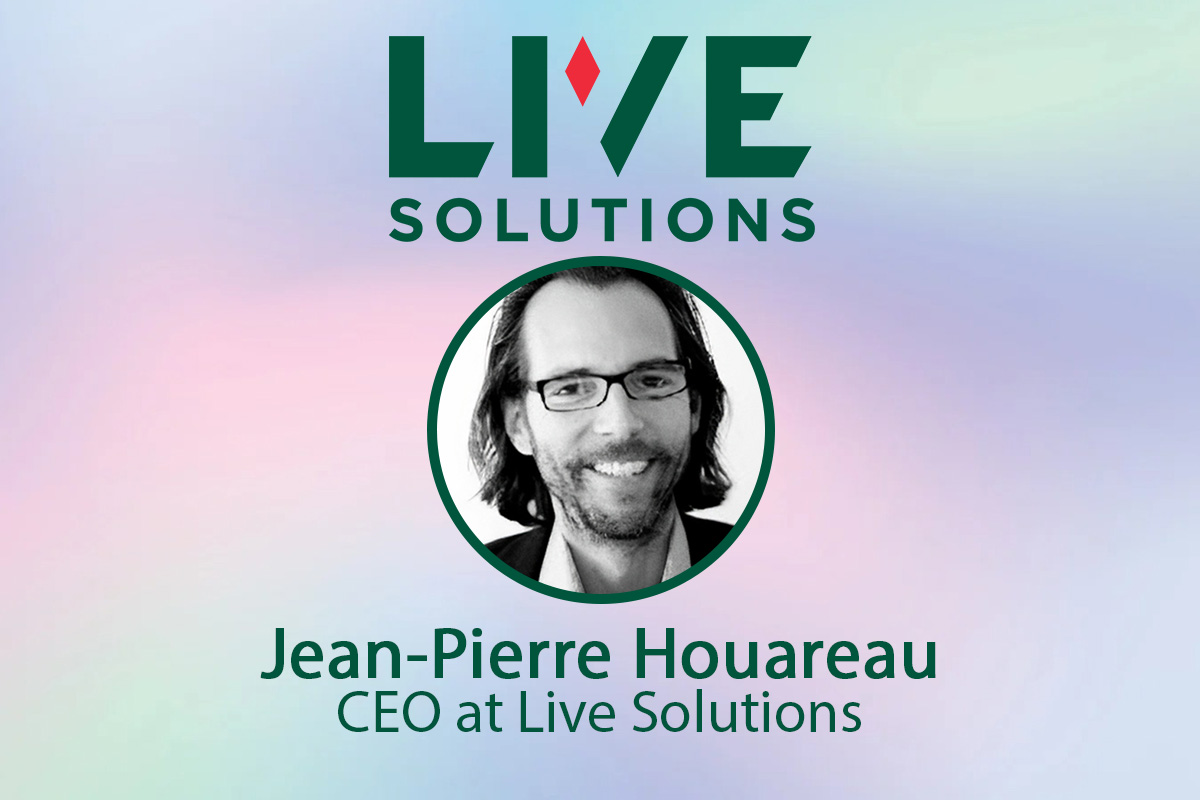 Reading Time:
4
minutes
Why is it important for operators to offer live content to players?
Live content provides players with an engaging and immersive experience that they cannot get from pre-recorded content, so there are great reasons for people to use this kind of product. But there are benefits for operators too because live content helps keep players engaged, while also providing further opportunities for monetization.
Being able to see the action at the same time as the other players at the table generates trust and allowing people to communicate in a natural fashion with a casino representative is another way of generating confidence. Having all these assurances in place can help to improve retention rates and increase revenue for the operator.
What content actually falls into the live category? Is the definition of live being pushed by new and innovative products?
"Live content" typically refers to any type of game that is happening in real time and can be seen by players. "Live" is defined as anything which is not generated by a machine, so interactions streamed by video between players, or between the house and players, is the definition of live. The implementation of innovative products such as virtual reality and augmented reality is now stretching the boundaries of what constitutes live content, making the industry think differently about what the term 'live' actually means and how it can be best employed.
Why is live content so popular? What makes it appealing to players?
Live content is popular because we live in a world where people are trying to achieve the best live experience in whatever they are doing – and that includes casino games.
This form of content appeals to players for many reasons. It allows for a more interactive and absorbing experience than traditional kinds of content. It also provides people with the opportunity to interact with their communities and other players, which can lead to more engagement. Finally, live content offers a level of unpredictability that keeps players interested, since they never know what surprises may come from the next game or presenter!
Does live content appeal to certain player types more than others? Which demographics in particular?
Our live streaming product appeals to players across all demographics. We believe this is because over the last few years, people have become more comfortable using their devices for both work and socially. However, live content generally appeals to younger demographics in particular, such as millennials and Gen Z, who are more likely to use new technologies and media formats.
Live content also appeals to gamers looking for a more interactive and memorable experience than what other, more traditional forms of content can provide. Live streaming can also attract casual players who may not necessarily be looking for entertainment but may be interested in a particular event or broadcast.
How can live content be used to drive acquisition?
Live content can bring new players to the table by offering incentives for them to join the platform. For example, operators or providers can offer exclusive in-game rewards and discounts when players sign up. Our unique multiplayer casino table games platform is the only one of its kind in the industry and is therefore in a very strong position to drive the acquisition of players.
Additionally, live streaming can be used to create buzz around an event or game, which can generate more interest among potential players. Operators can also leverage their existing player base to drive acquisition by incentivizing them to invite friends and family to join their community.
Can it be just as effective when it comes to retention?
Live content promotes the engagement of both players and presenters, which in turn builds trust and relationships. This is a foundation as to why players keep coming back. Also, by offering attractive content and providing incentives for players to stay and watch, operators can create a sense of loyalty among players, which can lead to increased retention rates.
It's also true to say that players can form strong bonds with one another over time by regularly taking part in live streams, which also helps to boost retention.
Does live content present any unique challenges for operators and providers? How can these challenges be overcome?
Live content is faced with the need to deliver content quickly while maintaining high quality. Our product has a particular challenge when it comes to the recruitment of presenters as this takes a lot of time to recruit and train them. Ensuring we have enough presenters spanning all languages, countries and time zones is an ongoing process.
Player behaviour is also a challenge when dealing with live content. The procedures we have employed to manage this is our "Eye in the Sky" technology which monitors all play at all tables and has a Control Room team who interacts with both players and the presenters at the table, with the ability to intervene at their discretion, usually by blocking player video streaming.
Other ways that operators and providers can overcome these challenges are by using advanced compression technologies to minimize bandwidth use and providing robust network infrastructure to ensure the delivery of content with minimal latency. Additionally, operators can employ data analytics to optimize their content delivery flows for maximum efficiency.
As a developer of live content, how are you bringing new ideas and innovations to the space? What does next gen live content look like?
We're constantly looking for new ways to enhance the user experience. As technology advances, our processes include utilising data analysis to optimize content delivery flows, leveraging emerging technologies such as virtual reality and augmented reality to create more interactive experiences, and incorporating players and presenter feedback into development cycles for more tailored experiences.
The next generation of live content will focus on creating even more immersive experiences for users, such as personalized content recommendations, multi-user gaming experiences, and interactive challenges. The future looks very exciting in this regard, and you can be sure that Live Solutions will be at the forefront of any use of the latest technologies.
Mix it all up – how Playson strengthens its popular Hold and Win portfolio with its latest hit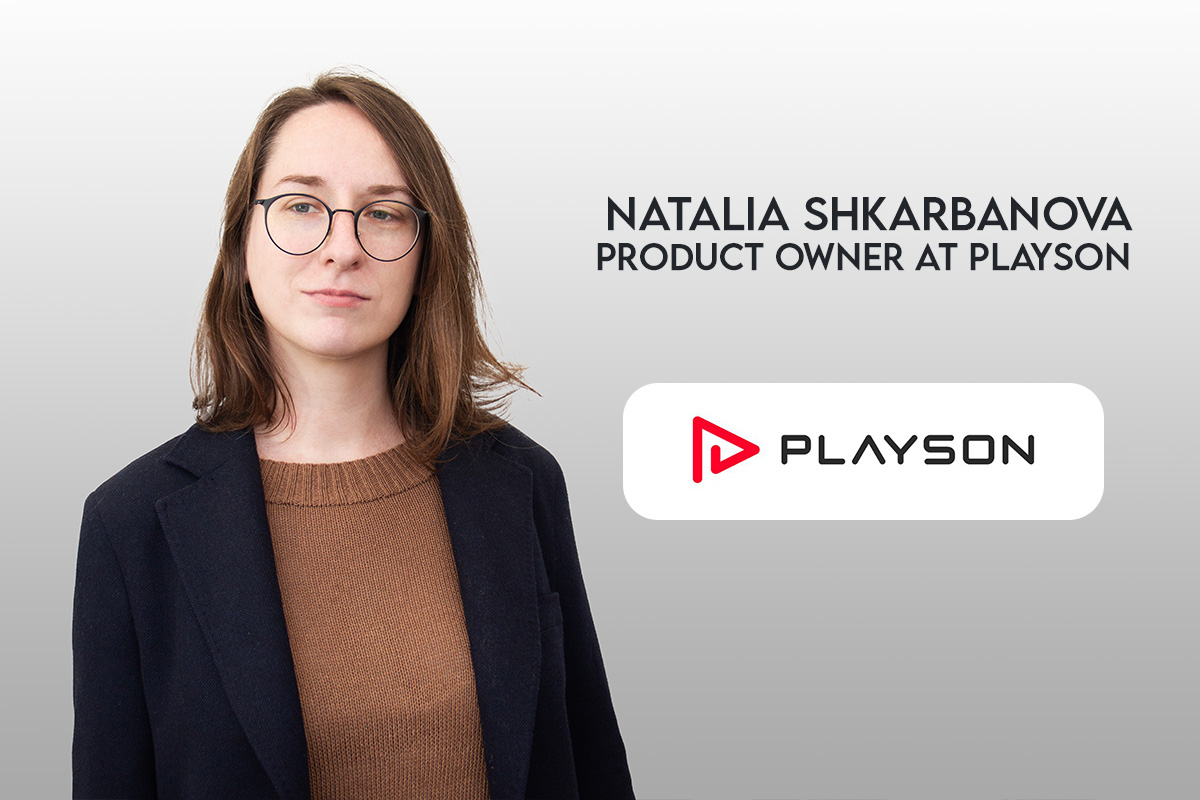 Reading Time:
3
minutes
There has been an influx of games over the past 12 months that use the compelling Hold and Win mechanic. With Playson's newest slot on the block, Royal Joker: Hold and Win, likely to be a huge hit, why does this classic offering continue to be so revered amongst players? We spoke to Natalia Shkarbanova, Product Owner at Playson, to understand the inspiration behind Royal Joker and the future for this series of slots.
What inspired the creation of Royal Joker: Hold and Win?
We wanted to extend the experience of our hugely successful game Royal Coins 2: Hold and Win, and enhance it further with the attractive character and additional features that we have at our disposal. Since the game is based on the traditional 3×3 fruit theme, we selected a joker as the game's main focus because he is a symbol commonly used within classic games and is very familiar to players, both new and experienced.
You can expect the joker to have a significant impact on the game's output as his presence within the reels has the potential to mix up everything, and that's exactly what he does in this new game. Meanwhile, a range of engrossing mechanics and crisp audio-visuals promise a truly engaging spectacle and we look forward to witnessing what sort of impact this game will have on the market.
Talk us through the gameplay, what are the key features that players can experience?
We've added the joker and his multi-player feature on top of the Hold and Win mechanic that was used in Royal Coins 2. This significantly diversifies the game and players can expect to go on a journey where bigger wins are more accessible.
The Bonus game has been strengthened with the inclusion of the Joker's Multiplier feature. Any Joker symbols that appear on a specific cell during this game mode leave a x2 multiplier as a parting gift. As the Bonus game progresses, a Joker symbol that lands on a multiplier in the same place will increase the multiplier by one until the game stops.
There is also our interactive Pile of Gold feature, which can randomly trigger access to the Bonus Game during the main base game, as well as add symbols with x2 multiplier during the respins mode.
This is the latest addition to Playson's "Royal" series of games. Why have previous hits such as Royal Coins 2: Hold and Win proved so successful?
These games offer an immersive bonus game experience that combines the advantages of the usual Hold and Win mechanic with the fact that the player can collect winnings from many coin symbols and is not limited by the size of the 3×3 game field.
As I touched upon previously, the Pile of Gold feature is a fantastic edition to our portfolio of slots. Players have been able to interact with this feature on some of our most renowned titles, and it has proven to be a real hit. This feature provides a different twist for players from other classic features they may find on other slots so it shows that we want to continue to innovate.
Royal Joker also marks the latest Playson game to feature the Hold and Win mechanic. How do you ensure each game is different to others and is appealing to players?
We have tried to preserve the much-loved and admired experience of Hold and Win games, but also adapt it to the limitations of a small but simple 3×3 field, turning it into a fantastic product for us as we continue to scale the heights of the iGaming world.
Our adaptations of the Hold and Win mechanic have been subtle, as we don't want to forget the main theme and focus behind this captivating feature. However, we've now added multipliers, allowing players to have an infinite variety of positive experiences within a single product.
The biggest advantage about Hold and Win is the fact that it is a staple of casino games and has been for a long time, so players can easily recognise and relate to it. With players and operators expecting to see casino offerings evolve, the development of this mechanic has been a huge success for us.
Why would Royal Joker complement an operator's existing casino offering?
Royal Joker is an enhanced and more volatile variation of Royal Coins 2, which proved to be a very successful project. Thanks to the overall package of this slot, the brilliant combination of engaging mechanics and beautiful aesthetics, we are confident it will deliver strong engagement for players. Operators can trust that Royal Joker will resonate with a wider audience.
Lastly, can you give us an indication on whether you have any plans to broaden your series of "Royal" games, as well as launch new Hold and Win variations?
We truly believe that the Hold and Win mechanic still has plenty to offer to players and we plan to expand our portfolio as the year unfolds. There are always discussions about broadening such a successful chapter of games like our "Royal" offering and there is great news on the horizon as Coin Strike, the next game in this enchanting series, will be released very soon.