Exclusive interview: Lucksome director Bryan Upton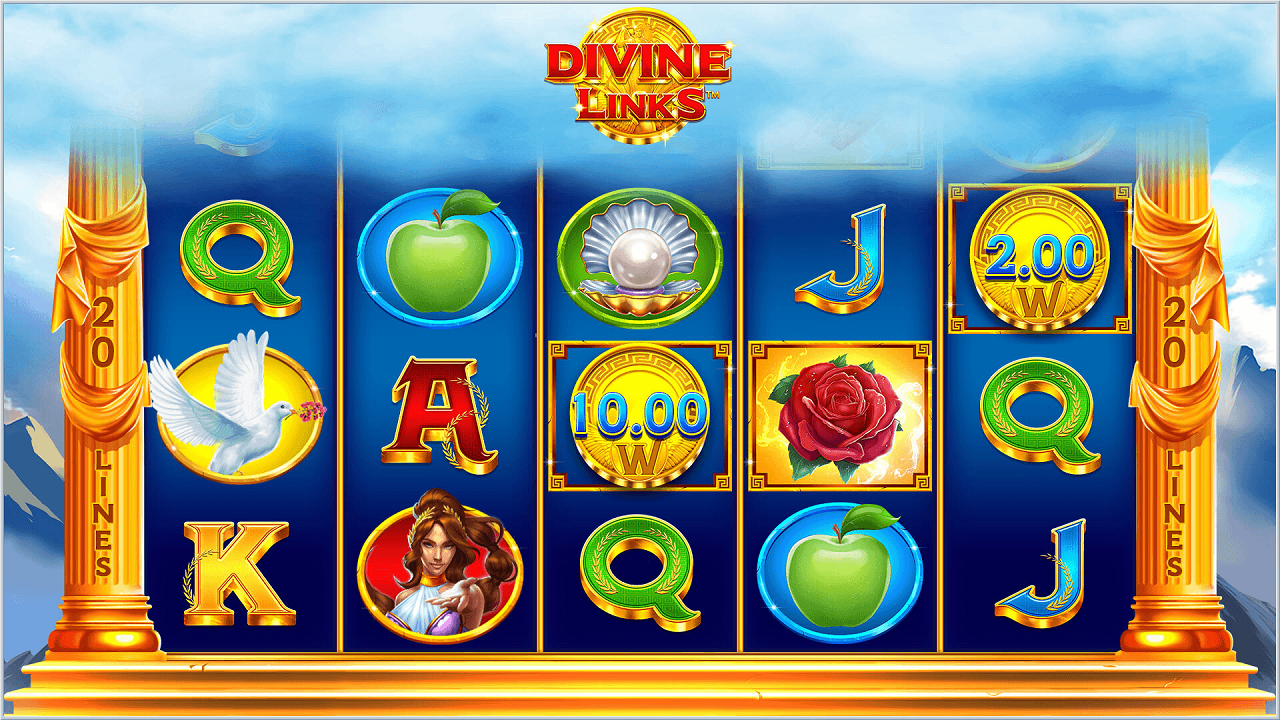 Reading Time:
3
minutes
Lucksome, the new games studio powered by Blueprint Gaming, has launched its first ever slot with the release of Divine Links. In this exclusive interview with European Gaming, Lucksome director Bryan Upton discusses the studio's ambitions to deliver games that hand further control over to the player, as well as it plans over the coming months
Tell us more about Lucksome, how do you intend to differentiate yourselves?
Bryan Upton (BU): We intend to provide players with better game information, communicating clearly on how our games will feel to play and what they can expect from each Lucksome title. This gives the end user a more informed choice about our games. With Divine Links, the first release from Lucksome, players will find that there are options on how they want to play, which enables them to drive the action across the gameplay.
In addition, we're localising games in key markets to provide more attuned gaming experiences, with translated game names for more familiarity for those players. Clean graphics, along with strong and bold presentation, are key characteristics of our slots for players to enjoy without feeling overwhelmed.
The first release includes new features Lux Reels™ and Lucksome Locks™. What was the inspiration behind these new concepts and how do they work? Will they feature in future releases?
BU: Lux Reels™ is a tweak on a popular mechanic, where we've added those nice and unique Money Scatter Wilds and that exciting feeling of landing either x2 Cash Upgrades, Extra Money Scatters or Free Spins Scatters. We wanted that never ending feeling from linking features, having them launching from each other for ultimate excitement. We'll keep iterating on mechanics like these and taking them forward, ensuring players are receiving something new and interesting with each game.
Lucksome Locks™, if liked by players, will feature in most of our upcoming games. We wanted to introduce a cheaper cost alternative to a feature buy where there is still some excitement about triggering a hero feature or the bonus. Lucksome Locks™ absolutely achieves that, as there's still some suspense as to whether the bonus will be activated or not.
Are there any particular markets you are targeting with Divine Links and future Lucksome games?
BU: The ambition of Lucksome is target global markets with our content, but some of our games will be aimed at specific markets or market clusters. We see differing tastes from Eastern to Western and Northern to Southern European countries, as well as further flung countries. You can be sure to expect games coming from us looking at clusters of countries with commonalities.
For a new games studio, how important is the support of Blueprint Gaming in elevating the reach of your content?
BU: It's huge for us. Blueprint Gaming and the team have done an absolutely cracking job with their distribution, the technology and capabilities of the games development system. Small studios need strong distribution and support in order to achieve success. Blueprint has all of this with its ever growing network of operators.
They've been great people and partners to work with, as well as being incredibly supportive and understanding about the need for studios to have their own brand, identity and approach to game design. They've given us a playground to innovate within, so expect some great things to come!
What kinds of new games and features can we expect from Lucksome for the rest of the year?
BU: We only kicked off in September 2020 as a studio, so we're just getting our first games under our belt and are really picking up steam and have come a very long way already.
Expect the quality within our games to increase, as well as the functionality and features to more innovative. We're working on something very special at the moment. I can't really say too much but with the support and collaboration of the Blueprint team, we'll be announcing something truly unique, innovative and big this year.

A Q&A session with Endorphina's Head of Legal!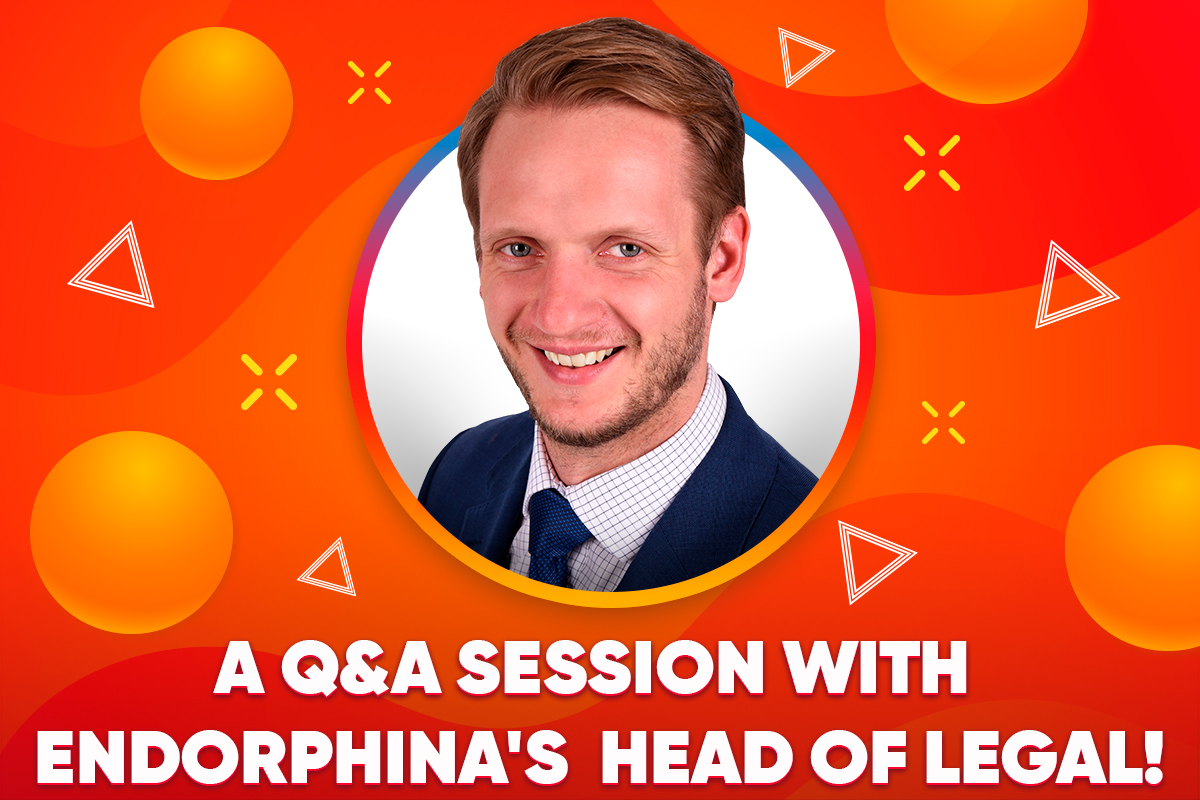 Reading Time:
3
minutes
Recently,  Jakub (Head of Legal at Endorphina) had an interview and dropped some professional insights and thoughts about Germany, their new regulations, the treaty, and more.
So, big things are happening in Germany, right?
Yes, Germany was always a rather complicated market. The need for new gambling legislation to fully legalize online gambling was very urgent. Finally, there is hope when the new legislation has been introduced in 2020. And in spring 2021, the number of states to approve the new gambling treaty was met and Germany's State Treaty on Gambling aka "Der Glücksspielneuregulierungstaatsverag" will become effective from the 1st of July 2021.
The Treaty on Gambling becomes effective in July, does that mean that starting from July all operators must have a respective gambling license issued by German regulator?
No, it does not mean that. Germany is not that far in the process and the new regulatory body must first be established. Work to establish this body is underway, and sources suggest it will be fully operational by the end of 2022.
When the regulatory body is not established yet, how will Germany apply or enforce new rules introduced in the Treaty on Gambling?
The transitional regime has been introduced and does stipulate guidelines that certain online gambling offerings, namely those of virtual slot machines and online poker, which are actually not yet permitted under the current Interstate Treaty on Gambling, will be exempt from enforcement if operators meet certain requirements that are recognized as technically feasible. Basically, it is some sort of "gentleman agreement" between operators and the government saying: "follow the rules and we will leave you alone". However, such "guidelines" cannot be mistaken with an effective law!
What requirements must be met in order to comply with the guidelines of the transitional regime?
It is a set of various rules. For example, for virtual slot games, the maximum bet must be 1 euro, the spin duration must be at least 5 seconds, no jackpots or auto-spins are allowed, reality checks must be triggered after 60 minutes session of un-interrupted duration and after that, the player must take a 5-minute cool-down break, where they are unable to place a bet, etc. As you can see, the new Treaty on Gambling really focuses on player protection and preventing gambling addiction.
Are there any problematic parts of the new regulation?
There are always some problematic parts and challenges from the regulatory point of view. On one side, the regulator tries to protect players but on the other side, games still must remain attractive compared to other markets. So, we can see those lacking jackpots, spin duration, and EUR 1 maximal bets could potentially cause some issues with the attractiveness of games and that is even before we will get into taxes.
What is wrong with taxes?
There is a proposal of new taxation of poker and online slots in the amount of 5,3% from all stakes. Considering that the average RTP (return to player) rate from slot games is 96%, such taxation would mean that the operators would be losing money on slots. Actually, to make the revenue from slots equal as without the proposed tax, the RTP of the slots would have to be reduced. And here we come back to the attractivity of games for players. Why would you play a game with a lower RTP when, just a click away, you can play the very same game with a higher RTP, only in an unregulated casino? This is why many experts are afraid that such taxation would drive players to the black market, which is very risky, especially if the jurisdiction is just opening. This taxation is still not yet agreed upon, but unfortunately, there is a high probability that it will actually happen. Even with bet limits or spin durations, Germany is still a very interesting market so we can only hope that the German parliament will reconsider their tax proposal.
"We're moving and scaling our market presence worldwide": Exclusive interview with Evoplay CCO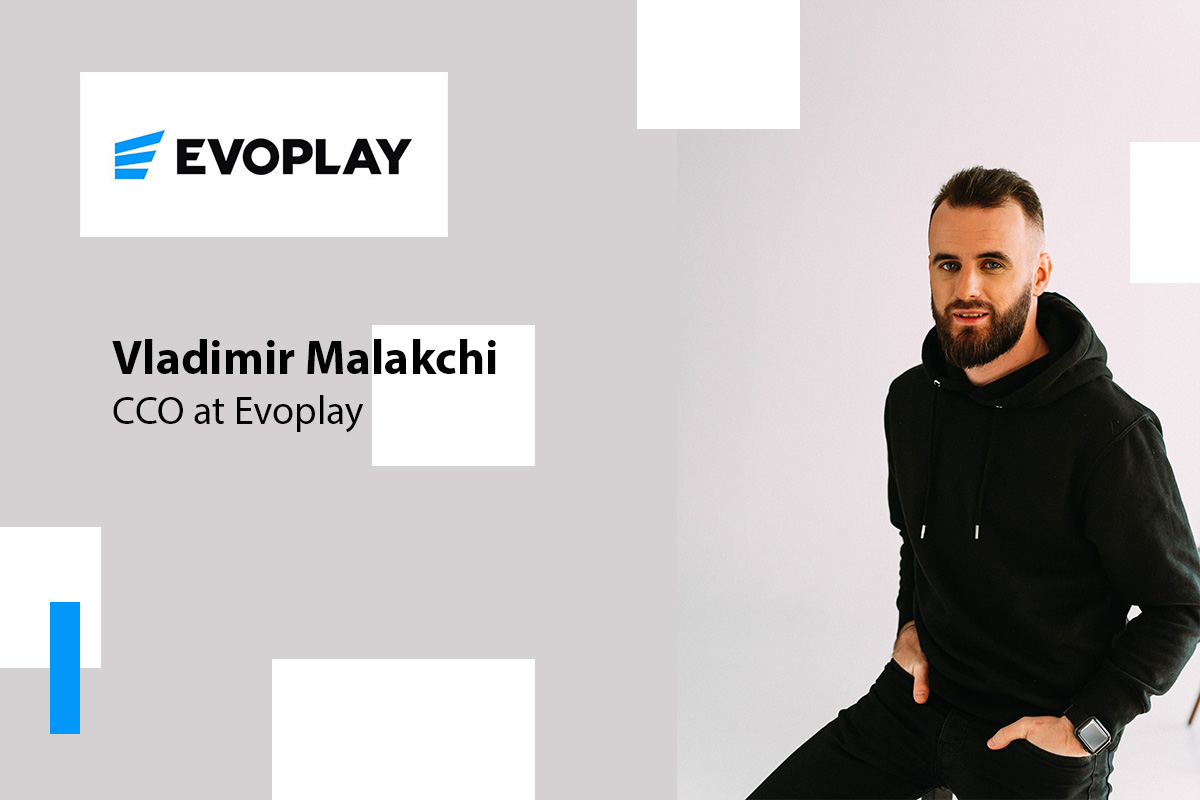 Reading Time:
4
minutes
As the famous tech-first studio prepares to take the Baltic region by storm following its debut in Estonia, and soon Lithuania, we caught up with Evoplay's CCO, Vladimir Malakchi to talk about the supplier's expert insight into the CEE market and player profiles.
Congratulations on Evoplay's latest market debut! How long have you had your eye on the Baltics?
Thank you, it's a real milestone for us and we're very pleased to be expanding and building a first-class network. The Baltics is an important market and we've been planning entry for some time.
The growth there has been astounding – in Latvia, for example, Euro 11.5 million was generated by the online casino sector just a few years ago. And in Estonia, a recent survey showed that 80% of adults said they had, at least once, placed bets on games of chance, which shows what a tech-savvy audience we're dealing with.
Our games have proven to resonate really well with CEE players, and we first entered Romania with WinBet, as well as expanding into Croatia, Bosnia, and Serbia. Alongside that, we have already certified our games with local certificates and we're about to enter Lithuania with one of its most credible casino operators to continue building our Baltic presence
Tell us about your latest deals – what do they encompass and what are you set to deliver?
We're moving and scaling our market presence worldwide. The CEE region, Estonia and Lithuania are three markets we've been looking at this year, and I'm sure we'll have plenty more exciting news to announce soon enough.
In 2021, we entered Estonia with Slots.io, and with our Lithuanian regulatory approval added to the mix, one can certainly say that our approach is globally local.
When it comes to our offering, we've hand-picked our very best to please not only the regulator but also our new players, including Ice Mania, Fluffy Rangers and Forest Dreams. Having really made a name for ourselves as one of the most tech-first suppliers around, we're very confident that we'll be able to bring a truly exciting gaming experience to the table that will showcase just how much we stand out as a unique supplier.
What's your overall view of the three markets available? How do they compare to other CEE markets where Evoplay is live?
The preferences are similar to the typical CEE player, and accordingly relate to the European player profile. We find that CEE countries have similar tastes with regards to games, but with slightly differing needs from country to country.
What we need to remember here is that mobile is the key channel. This means each of our games need to be designed for a highly discerning audience that knows exactly what they should expect when it comes to next-gen gaming. This means flawless graphics, pitch-perfect sounds and an immersive atmosphere that can compete on a par with other types of mobile-based games that they're accustomed to outside of gambling.
When it comes to the tech – what's the primary channel of choice for Estonia and Lithuania, and how do you aim to tailor your offering?
As already mentioned, mobile is king – and this is where we really excel. Of course, we go far deeper than that when it comes to evaluating what we have to offer and tailoring our games accordingly. Now it's too early to say, as we're still testing and analysing the feedback from players from these markets and adjusting our offering based on the incoming data and each game's performance.
This, is of course, means that we plan to bring plenty more of our games to the table as we continue to hone our offering, and we will share more specific data and feedback after six months in these markets, but the initial findings are interesting and positive. As everywhere, players choose quality, interesting games that they find familiar to the ones that they are used to seeing on the market.
So, this fits very well with Evoplay's approach of giving the games you feel you know, but with a new spin based on stunning graphics, great mechanics, and incredible technological implementations.
Taking a look at the games you have prepared for your partners – what have you selected as the best in your catalogue? What can players look forward to?
For the Estonian and Lithuanian markets, we've certified a selection of 40 slot titles and we're pleased to see that all of them have good performance rates in Estonia already, and in some cases – have knocked even our most optimistic expectations right out of the park. Players really like what we have to offer, and we're delighted to be making a real difference when it comes to entertainment.
Delving into our titles, we think, for example, that Ice Mania, Forest Dreams and Fluffy Rangers are going to be big hits in Estonia, and we're confident that this will carry over to Lithuania, too – especially, of course, our worldwide evergreen hits such as Hot Triple Sevens, Elven Princesses and Fruit Nova.
Last but not least, how do you see further CEE expansion fitting into Evoplay's strategy? Should we expect plenty more news soon enough?
We're exploring all opportunities with regards to our CEE market expansion – it's a strong marketing that's ripe for our gaming experience. In many ways, we're only just getting started – with the Balkan markets proving especially exciting as player interest continues to surge there.
Moving southwards, of special interest to us is Greece – and we're working hard to assemble a catalogue of regulation-friendly products as we undergo the suppliers' licencing process, adapted this year. This changing nature of regulation is something I predict to continue to be a hot topic throughout 2021 on the continent, and it's all about being innovative and agile to adapt to both the regulator and our partners' needs.
Further afield, we're open and looking to new markets to reach in Central Western Europe, LatAm and emerging markets. Having a global reach, but with locally relevant games, is a core driver for us, and we're very much looking forward to keeping our momentum going from last year, which was a record-breaking time for us, across markets, launches and new games. Do stay tuned for plenty more exciting announcements soon enough!
Exclusive Q&A with Alexandre Salem, Global Director of Gaming Partnerships at Huawei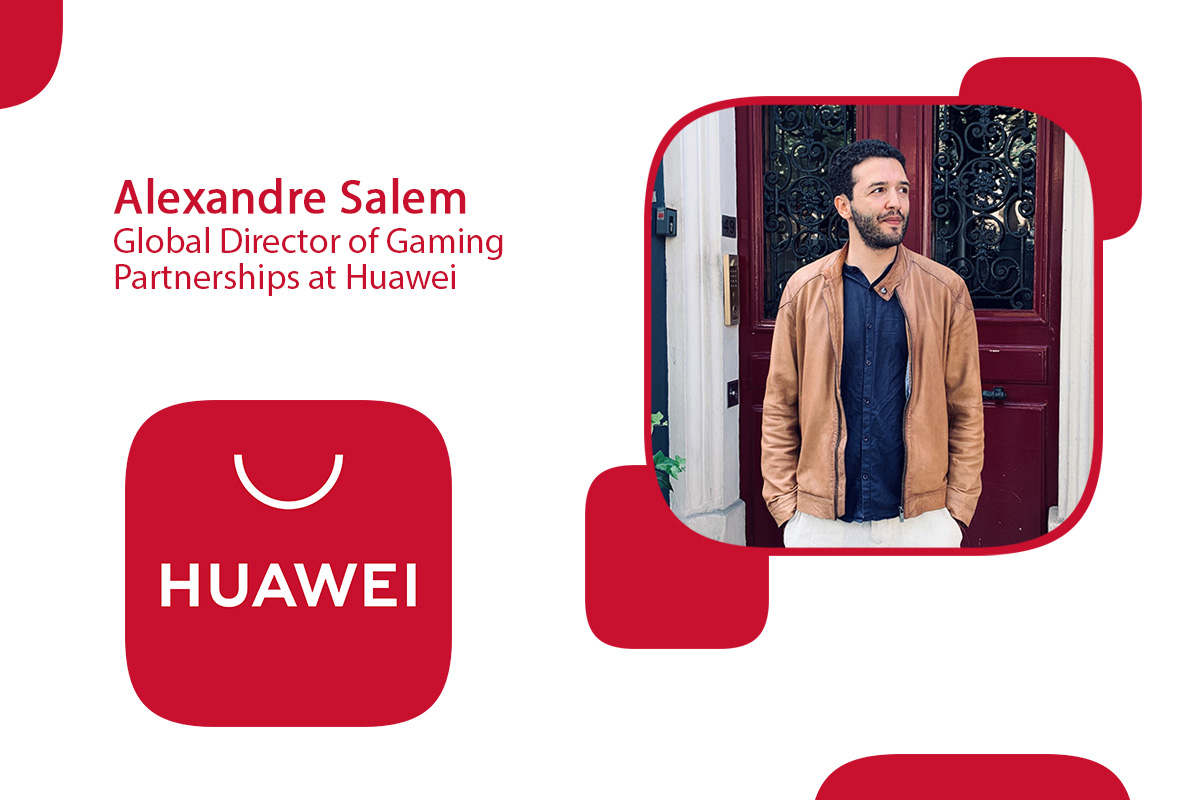 Reading Time:
7
minutes
We have had an enlightening interview with Alexandre Salem, Global Director of Gaming Partnerships at Huawei.
Here he talks about the Huawei Gaming Ecosystem, how it's gearing up to challenge the near duopoly Google Playstore and Apple Appstore, and why game developers shouldn't miss it.
Here is the full text of the interview.
Q. Let us begin with a brief introduction to the Huawei Gaming Ecosystem. How does it help to facilitate the ultimate mobile gaming experience for users?
A. AppGallery is the official app distribution platform at Huawei, and the third-largest app marketplace in the world. We've designed it as a gateway to some of the latest and most exciting mobile game experiences for consumers.
When we look at the increase in people gaming around the world, it's clear just how significant a role app marketplaces will have to play. We're looking at 3.2 billion global gamers by 2023, and from that we're predicting over two thirds will be on a mobile device.
To drive the global growth that we're seeing, we provide our developers with the innovative technology they need to create the ultimate gaming experiences for their customers. Developers can integrate with elements of Huawei's HMS Core for example to harness the unique software and hardware capabilities – all in the name of imagining new gameplay for mobile gamers.
There's also the choice of integrating with app development tools for different Huawei devices, enabling gamers to switch between a MatePad and a P40, for example, with little effort and an overall seamless and enjoyable experience.
We're already proud of our reputation for building quality hardware to facilitate a superior gaming experience for users, bringning some really unique gameplay to the table. Take Perfect World Games' ReEvolve, for example. It's the first mobile game that you can play on folding screen technology.
We're also continuously looking to grow the number of mobile games available on AppGallery, with the aim of establishing Huawei as a true powerhouse of mobile gaming. Last year for example we launched a one-stop gaming platform for our more committed gamers called GameCenter, promoting an even richer gaming experience to those interested in exclusive discounts, unique gameplay and an exciting reward scheme. While AppGallery is Huawei's comprehensive marketplace for all app categories, users who particularly love games can download GameCenter for an end-to-end game service.
Q. Could you provide some key stats regarding the number of users, games and developers in the Huawei Gaming Ecosystem currently?
A. AppGallery's progress is something we're really excited about. Considering the platform is only three years old in overseas markets, we already have a huge selection of convenient, fun and innovative gaming options to choose from. AppGallery caters to the different interests of its committed mobile gamers, from role-playing, action, MOBA, and MMORPG, to puzzle, turn-based and idle games.
In line with the growth of mobile gaming that we're seeing more generally, AppGallery is also expanding – there are now 500% more games available on the platform compared to a year ago. Our users are often amongst the first to experience innovative new gameplay from around the world, with launches from the past year including AFK Arena, Asphalt 9: Legends, Clash of Kings and many more.
AppGallery continues to see strong growth in gaming availability, with over 12,000 games available and over 80 million games installed overall. Furthermore, there has been a 100% growth in games revenue in 2020 compared to 2019, and a 120% growth in paying players.
Thanks to the ongoing development of the HMS ecosystem, AppGallery now has 540 million monthly active users. There are 2.7 million registered developers worldwide, 134,000 apps integrated with HMS Core and, in 2020, we saw 384.4 billion app distributions (174 billion more than the previous year) – many of which are attributable to the mobile gaming sector.
Q. Huawei AppGallery boldly attempts to challenge the near duopoly of Google Play store and the App Store. What do developers and publishers gain exclusively by choosing AppGallery?
A. Something that sets AppGallery apart from competitors is the close relationship that we have with developers. We work closely with our partners to identify their own aspirations and desires – and not just in the gaming space.
Something that receives a lot of great feedback from developers and mobile users alike is our dedication to technical and marketing support. We implement a "Global + Local" Strategy, designed to help developers utilise our platform. It works both ways, because not only are we supporting smaller developers at the local level, but we're also providing our diverse global customer base with the most relevant apps and games for them.
We also provide one-stop, full-spectrum operational support for developers worldwide, covering the entire development cycle. From ideation, development, distribution, operation to data analytics for global developers, we're there to help. And the partnership doesn't end at launch – we have dedicated teams to provide ongoing business and commercial support.
Building an ecosystem from scratch is something that takes a lot of time – we've been working on this for three years and the progress is so exciting. We'll continue to prioritise our partners, providing them with an opportunity to tap into the competitive mobile market.
Another differentiating benefit we bring to our gaming partners is an in-depth expertise in the Chinese market, the largest in the world in players number and revenue. For the developers interested in penetrating this market, we can bring a suite of tailor-made services to maximize the chances of success.
Q. Tell us about the advantages and support that game developers can enjoy as part of the Huawei Ecosystem.
Mobile gaming is a huge market and one that is growing significantly. Something that we advocate for at Huawei is helping developers to get their foot on the ladder and grow within an increasingly competitive space.
With this in mind, we empower local developers with our on-the-ground support. We now have five global developer centres in Romania, Egypt, Mexico, Malaysia and Russia. We also have three ecosystem labs in Germany, Poland and Russia, as well as over 20 online Huawei Developer Day (HDD) events throughout the year. Developers can also utilise the seven DigiX Lab Innovation laboratories – they're based in Dublin, Moscow, Düsseldorf, Mexico, Dubai, Johannesburg and Singapore. Here, developers can access real machine debugging, development capability experiences and other tools and guidance.
Our collaboration with developers doesn't stop when a game is on-boarded in AppGallery. Our goal is to support gaming developers in attracting, converting and retaining as many players as possible. We don't hesitate to roll up our sleeves alongside our gaming partners to run co-marketing campaigns to boost games discoverability.
Q. What are the options for monetization and the advertisement support that publishers can enjoy as part of the Huawei Ecosystem?
A. Something that we're passionate about at Huawei is aligning our partners' business development goals with the tools they need to achieve them. There are a variety of different HMS Core Kits that developers can choose to integrate with to harness the unique software and hardware capabilities we have on offer.
This includes the Huawei Ads Kit which empowers developers to create high-quality and personalized ads within their apps. Alongside the easy-to-use Publisher Service, developers can work seamlessly with third-party advertising and tracking platforms to monitor ad success. We also have a range of platforms to encourage our partners to boost their revenue, from the traffic monetization platform − a one-stop platform for developers to earn more − to advertising identifiers and conversion attributions.
In a nutshell, we provide a flexible set of services for gaming developers to fit their business models, whether they monetize through IAP, ads, premium paid games or a mix of those revenue streams.
Q. Could you enlighten us on the user data protection measures that Huawei has taken to ensure that the personal information of users is not compromised? This is probably an area where even the biggest companies on the internet have an inconsistent record.
A. AppGallery has a full-cycle security and protection system, including developer real-name verification, a four-step review process, download and installation protection as well as a prevention mechanism for secure app operation. Protecting user privacy and security is something that we take very seriously.
In addition to ensuring that all default apps fully comply with privacy compliance requirements, EMUI provides permit management, notification management, audio/video reminders, location service management and other privacy settings for apps, giving users visibility and control over their permissions.
Huawei has also established local data storage in six regional centres and 15 data centres worldwide. Complying with the localized service distribution and deployment policy, personal information is encrypted and stored in the area to which the user belongs. For example, Huawei stores all European user data in Germany, where rules and regulations call for the highest standards of user privacy.
To further ensure the safety of our users, we have implemented an age rating system globally, which intelligently blocks non-age-appropriate content according to user settings to provide a safe and healthy application environment for underage users.
Q. Huawei is betting big on the Internet of Things (IoT). How do you think the IoT is going to make its mark in the gaming sector? 
A. In two years', time, we expect to see 2.6 billion gamers streaming and competing together on mobile devices. The IoT is another area where we have a reputation for taking the lead and driving an industrial-scale digital transformation. Through our all-scenario, modular solutions, we'll ensure that our mobile gamers have access to the smoothest possible gameplay experience.
In the next few years, we expect to see gamers having access to an increasing number of smart devices and wanting to play their favourite games in a frictionless manner across those devices. Let's imagine the following user journey: a gamer might receive a notification on their smart watch reminding them to a play the next shooter game level. They might pass a few levels during the commute to work on a smartphone, and continue playing at home on a tablet, before competing with friends on a smart TV over the weekend. This type of cross-device and cross-platform gameplay will require developers to evolve their game development practices.  It will mean that we need to bring hardware and software making this "omni-channel gaming" possible.
Q. Finally, what are Huawei's major initiatives in the near future to deliver the ultimate mobile gaming experience?
A. Our top priority remains our users – we'll continue to provide them with access to the best, most relevant mobile games in the world. There are a number of unique ways in which we're able to do this. For example, we listen to our global customers' needs through Wishlist – a tool that AppGallery users can use to recommend an app that they'd like to see available on the platform.
We also have staff dedicated to reading users' feedback in Wishlist and analysing apps with the most votes. This allows us to prioritise the most wanted apps and ensure that consumer appeal is addressed, so that AppGallery is adapting to the fast-changing mobile app landscape.
We are also keeping in mind gamers needs and preferences when we design and launch new hardware on the market. I am extremely excited about our line-up of smartphones, smart TVs, connected watches and other devices and I am intimately convinced that this hardware ecosystem will bring the gaming experience to a new level.
Looking at the growth that the gaming industry has seen this year alone, it's our mission to ensure that Huawei remains at the forefront of mobile gaming.