How Technology, both radical and incremental determines the growth of the esports industry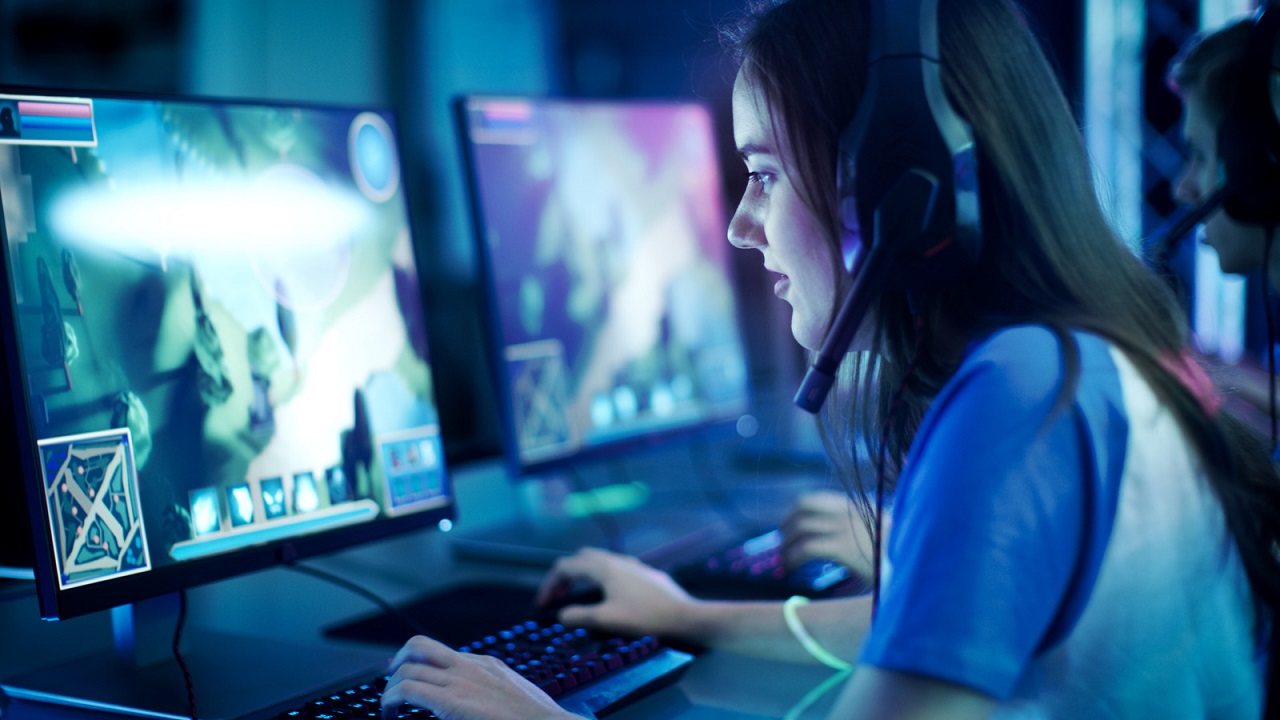 Reading Time:
3
minutes
Over the years the esports industry has seen tremendous growth in terms of its reach and viewership. Once considered as a subset of sports culture, esports is now evolving into a full-fledged industry. Advancements in technologies have played a very important role in keeping this industry vertical interesting and is one of the key drivers that has led to this growth.
The Mobile gaming market may hit a CAGR of 14% during 2020-2025. Experts are citing reasons such as growing smartphone penetration and increasing adoption of advanced technologies for developing games behind this rise. Futuristic technological trends like location-based games, cloud gaming, and AR/VR-powered games are also fueling the demand for esports gaming
Technological Changes Over Time that Fueled esports Growth:
Below listed are some technological adoptions that pushed the overall growth of esports worldwide.
Gaming Hardware:
The technological evolution of hardware spans across specialized hardware devices including processors, monitors, input devices, audio systems, mobile phones, streaming equipment etc. The growth of hardware has enhanced the overall gaming experience and taken it to the next level making gameplay more engaging and real.
High-speed internet connections:
Among many driving factors that have been accelerating esports growth is access to high-speed internet. Access to high-speed Internet connection over 3G/4G spectrum and broadband has impacted the overall gaming experience. In the past, a normal internet connection was not adequate and gamers witnessed lags during gameplay. But now fast-paced internet connections are ensuring seamless gameplay.
Easy access to blazing-fast internet helps to develop a larger gaming community of highly targeted esports audience. India has got its smartphone population covered with a high speed 4G network and the launching of 5G is underway which will further strengthen the building blocks of online esports.
Easy accessibility to smartphones:
Growing uses of smartphones have brought the esports Phenomenon to a whole new level. Mobile gaming comprises 80% gamers in India. The only reason behind this growth is access to affordable smartphones.
Availability of affordable smartphones and reduced data cost fueled mobile gaming penetration further. Now gamers have a choice to buy high-end gaming mobiles under their budget without compromising the camera, display quality, and other gaming-specific features. Smartphone makers such as ASUS ROG, Xiaomi, and ZTE have started producing smartphones optimized for mobile gaming and pro-gamers. It's expected that due to the steep rise in the quality of smartphones under budget, the total number of online mobile gamers in India will cross 510 million by FY 2022.
AR / VR Gaming:
AR and VR have set out to bring radical change to the esports industry with top-notch innovations for engrossing and enthralling gaming experiences. These new technological innovations helped in bringing 3D effects to gaming. With Augmented reality, game developers connected the digital characters with the real world in an imaginary reality environment. AR-powered games blend real and virtual environments for the captive experience.
AR and VR have changed the dimensions of gaming at scale. They help to create an imaginary setting during the gameplay, which stimulates a gamer's physical presence. It creates a complete virtual world for the gamers. This is just the beginning as a lot more advancements are slated to come over time.
Artificial Intelligence:
People would have never thought that AI would be integral to the gaming industry. This cutting-edge technology is now gradually making its presence felt. Artificial intelligence powered tools are making it possible to watch and analyze esports tournaments for making data-driven decisions.
Teams and players are now using AI tools to find ways to improve their gaming strategy. For instance, FalconAI introduced AI-powered tools to help esports players improve their skills in various games such as League of Legends and Valorant, etc.
Cloud Based Gaming:
Cloud gaming is all set to revolutionize the way games are played. It will reduce the dependency on local hardware for playing games. Tech giants are working on developing Cloud gaming platforms like Google Stadia to allow gamers to play games on their low-end devices with only requirement being a fast internet connection. No more expensive hardware and lengthy downloads. In cloud gaming storage and processing is done in Cloud data centers while gamers can stream graphics on their devices.
What's next?
The growing penetration of technological innovations in esports has intensified the thrill and joy of playing games. Technologies like virtual reality, artificial intelligence, and gesture control are shaping the future of esports globally. We are hoping to see more high-end sophisticated technology adoptions in the esports industry. They will completely change the way we play games and consume gaming content.
By: Mr Tarun Gupta, Founder, Ultimate Battle

French Esports Giants Team Vitality Set For Global Expansion With Socios.Com Fan Token Launch On July 1st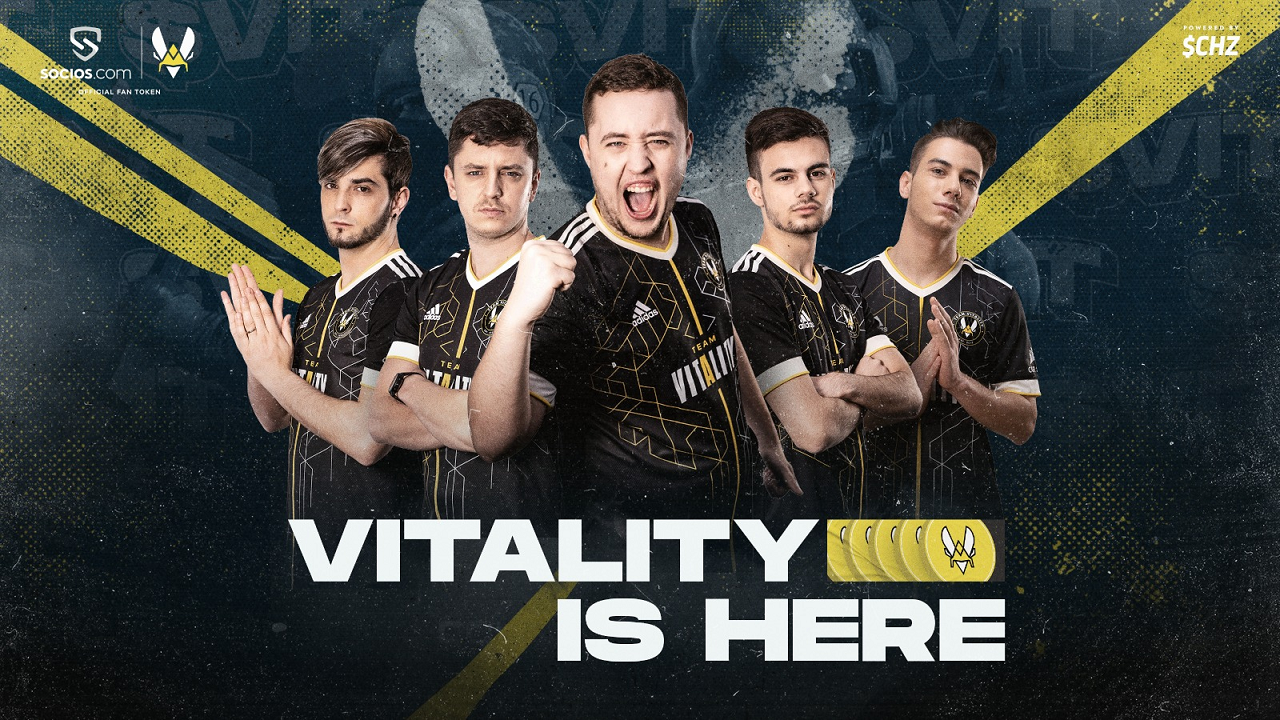 Reading Time:
3
minutes
Team Vitality, in partnership with Chiliz, the leading blockchain provider for the global esports, sports and entertainment industries, have announced they will launch a Fan Token on fan engagement and rewards app Socios.com.
The $VIT Fan Token will launch on July 1st, providing a powerful new way for the team to boost its brand on a global scale and for fans all around the world to engage with and influence the organisation. The lifetime supply of $VIT Fan Tokens will be 7 million and they will be priced at €2 each during the initial sale.
Fan Tokens are collectible digital assets, minted on the Chiliz blockchain, that provide owners with access to voting rights in polls, VIP rewards, exclusive promotions, AR-enabled features, chat forums, games and competitions on Socios.com.
Since its inception in 2013, Team Vitality has grown into one of the biggest esports organisations in the world and home to some of the industry's best esports players who compete in the biggest global esports titles. Over the last six months, Team Vitality has continued to build upon its esports legacy, most recently announcing its expansion into Brazil with the signing of Hugo "Dioud" Padioleau as its first official ambassador, and the reveal of its new League of Legends rosters.
Team Vitality will use Fan Tokens to empower their fanbase with a selection of unique and exciting rewards. Fans who purchase $VIT Fan Tokens will have access to exclusive content, activations around Team Vitality players, shop vouchers and also have the opportunity to attend events as special guests. Team Vitality will also host monthly polls where its fans can vote and have a direct impact on key organisational decisions. The subject of Team Vitality's first poll will be announced very soon.
Team Vitality will become the fifth esports team to launch a Fan Token on Socios.com, joining OG, NAVI, Team Heretics and Team Alliance on the platform.  The Socios.com network consists of a roster of 35+  elite international sporting organizations, including world leading football clubs Paris Saint-Germain, FC Barcelona, Juventus, Manchester City, Atlético Madrid and the Argentina national team.  Leading MMA organisations the UFC and PFL have also launched Fan Tokens on Socios.com, as will Aston Martin Cognizant and Alfa Romeo Racing ORLEN of  Formula One™.
Driven by the central belief that transitioning passive fans into active fans is essential to the future of esports and sport, Socios.com is a direct-to-consumer (D2C) platform that leverages blockchain technology to provide partners with the tools to engage with and monetize their global fanbases. Fan Tokens have generated over $150M in revenues to be shared with Socios.com partners in 2021 alone.
Created by Chiliz, the leading blockchain provider for the global sports and entertainment industry, Socios.com will continue its global expansion throughout  2021 and is targeting many more Fan Token with partners from across the world.
Socios.com has multiple office locations around the world and has recently opened new regional headquarters in Madrid, Istanbul, São Paulo and Buenos Aires. The company will also open a new office in North America in the near future.
"At Team Vitality we're lucky to have some of the most creative and engaged fans in esports, and we're always looking for ways to collaborate more closely, and offer them new experiences. Socios.com has a track record of providing an innovative Fan Token platform for some huge sports and esports brands, and we're proud to partner with them. Our first poll is a very exciting one which we'll be announcing in the coming days and I can't wait to see how our fans vote," said, Nicolas Maurer, CEO, Team Vitality 
Alexandre Dreyfus, CEO of Chiliz and Socios.com, said:. "Team Vitality is France's number one esports organization. They are already an absolute powerhouse of the esports world, but with the launch of the $VIT Fan Token they will be able to expand their reach exponentially,  growing their unique, exciting brand on a global scale.
"Vitality have really grasped what Fan Tokens are all about and fans can look forward to some groundbreaking, unprecedented engagement opportunities on the Socios.com app – as well as some really cool rewards too from the moment the Fan Token launches in just a few weeks time on July 1st.
"We now have 5 major esports organizations on our roster, which is definitely a milestone for us, but there is still immense potential for growth in this space, both in terms of activity with our existing partners and new partnerships."
Leading gaming chair brand AndaSeat and FNATIC Esport team renew strategic partnership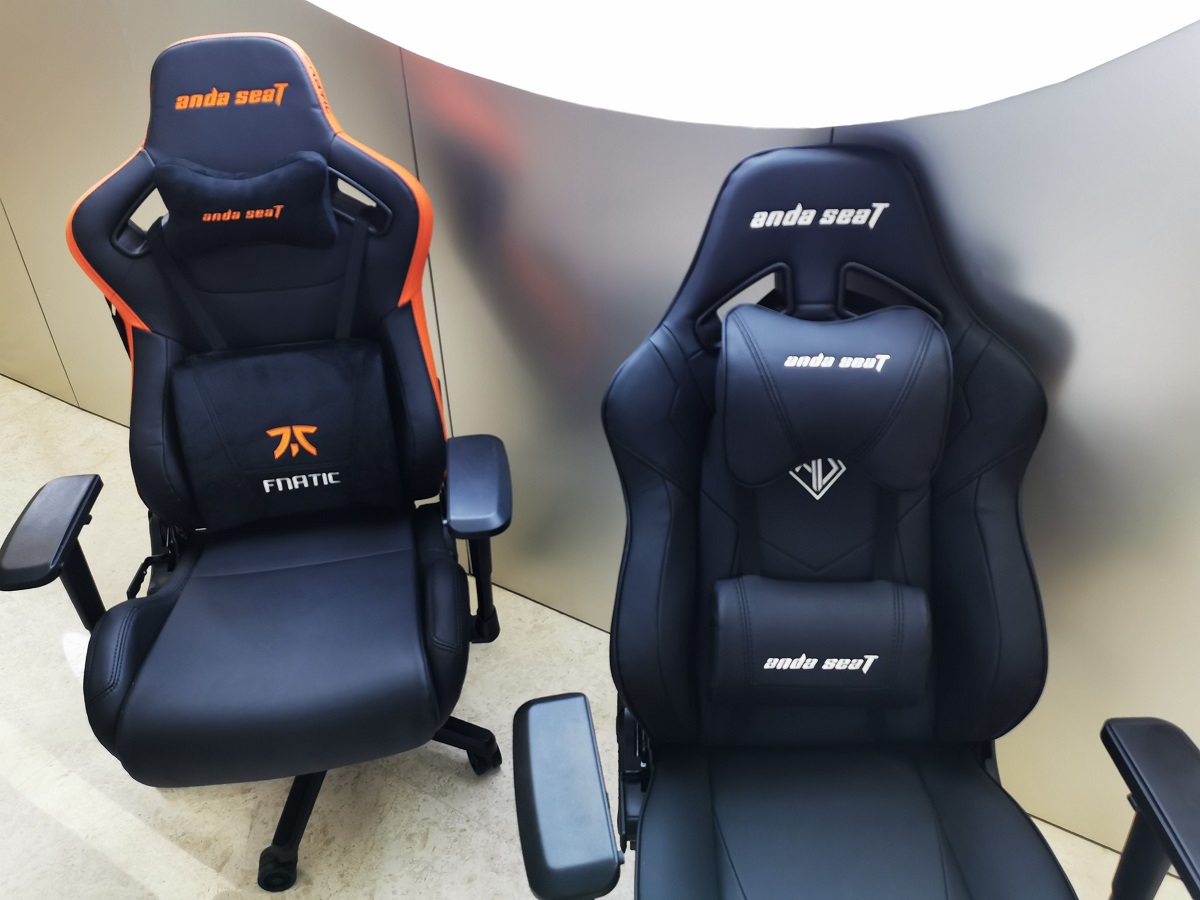 Reading Time:
2
minutes
The world's leading gaming chair brand AndaSeat has renewed its strategic partnership with one of the strongest European teams – Fnatic. AndaSeat continues to serve as the Official Gaming Chair Supplier for Fnatic, to better Fnatic's performance strategy and players' health with the latest technology on ergonomics, ensuring ultimate game experience and bringing them comfort   through long training sessions and tournaments.
Fnatic is a UK-based professional Esports organization. Founded in 2004, Fnatic has won over 200 championships across 30 different games, and become one of the most successful Esport teams of the decade. This partnership between AndaSeat and Fnatic began in September 2020 by launching the Fnatic Edition, sharing the same brand color and dynamic Esport spirit, it has been successful ever since, and led to an extension of partnership.
Whether you're gaming casually amongst friends, or competing at the very highest level in esports, having the right setup is absolutely crucial to maximise your gaming performance, something that is a core focus for us at Fnatic. Partnering up with AndaSeat and creating the Fnatic Edition Gaming Chair ensures that both our players and fans across the world are able to enjoy the benefits of AndaSeat's ergonomic technology, allowing them to enhance their gaming experience by gaming in comfort" said Sam Matthews, Fnatic Founder and CEO.
Founded in 2007, inspired by the latest technology on ergonomics and racing car seats styles, AndaSeat invented the AD+ Design, and has been the exclusive gaming chair provider for Natus Vincere, EXCEL, Fnaitic, Chief, LGD Gaming, OMG eSports, etc.
Zhou Lin, CEO and Founder of AndaSeat comments: "We are very proud to be announcing an extension of our partnership with Fnatic. It is evident that AndaSeat have fulfilled its mission of serving and providing the best chairs and now we are refreshing the best.
"Using our latest ergonomic technology – AD+ Design we can help Fnatic find their groove and be in tip-top shape, like we have in the last year. "
Betway Clocks 65 Million Views on Esports Content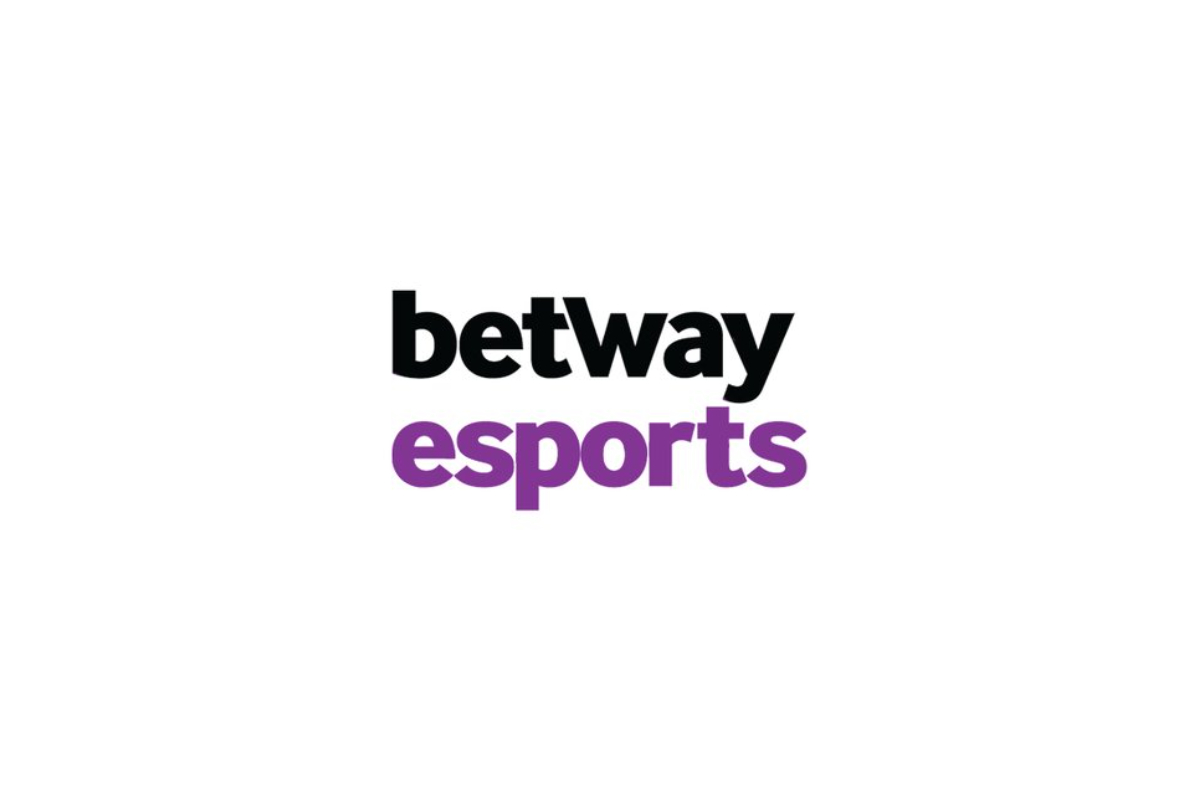 Reading Time:
< 1
minute
Leading online bookmaker Betway and their esports team have reached a staggering 65 million views on the brand's esports YouTube channel.
Clocking an impressive 215k subscribers and standing above the competition, the channel's content ranges from CS:GO gamplay such as tutroials and in-game challenges to personality content including Him or Me and Voice Enable 0. The most viewed video pulling in 1,524,049 views, is from Betway's CS:GO Pros Answer series titled "How Many Hours Do You Have In CS:GO?".
With a host of well-known faces and personalities, the watch time of the YouTube channel has risen to over 3 million hours. Betway's content delivers insight and understanding not offered or seen by other betting brands.
Adam Savinson, on behalf of Esports at Betway: "We are proud to reach this huge milestone but this is only the beginning. The brilliant work that the content team at Betway is doing is pushing us towards even bigger landmarks and we can't wait to hit bigger milestones!"