How Technology, both radical and incremental determines the growth of the esports industry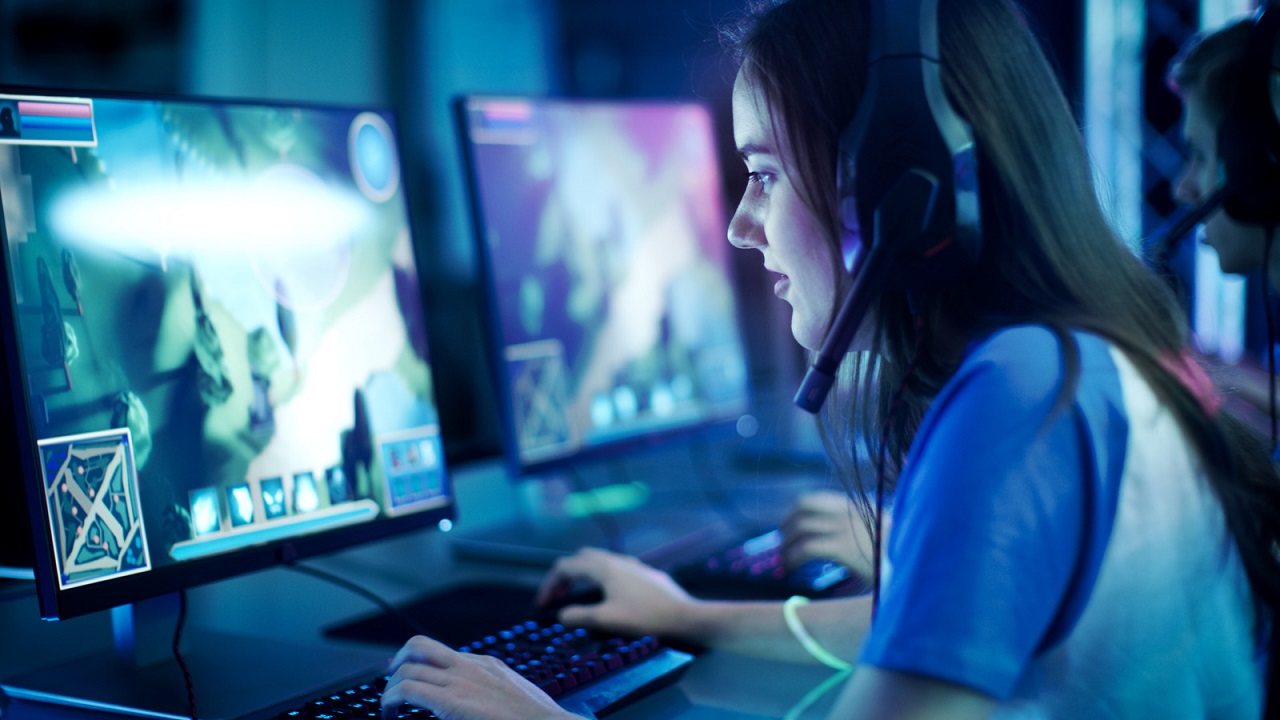 Reading Time:
3
minutes
Over the years the esports industry has seen tremendous growth in terms of its reach and viewership. Once considered as a subset of sports culture, esports is now evolving into a full-fledged industry. Advancements in technologies have played a very important role in keeping this industry vertical interesting and is one of the key drivers that has led to this growth.
The Mobile gaming market may hit a CAGR of 14% during 2020-2025. Experts are citing reasons such as growing smartphone penetration and increasing adoption of advanced technologies for developing games behind this rise. Futuristic technological trends like location-based games, cloud gaming, and AR/VR-powered games are also fueling the demand for esports gaming
Technological Changes Over Time that Fueled esports Growth:
Below listed are some technological adoptions that pushed the overall growth of esports worldwide.
Gaming Hardware:
The technological evolution of hardware spans across specialized hardware devices including processors, monitors, input devices, audio systems, mobile phones, streaming equipment etc. The growth of hardware has enhanced the overall gaming experience and taken it to the next level making gameplay more engaging and real.
High-speed internet connections:
Among many driving factors that have been accelerating esports growth is access to high-speed internet. Access to high-speed Internet connection over 3G/4G spectrum and broadband has impacted the overall gaming experience. In the past, a normal internet connection was not adequate and gamers witnessed lags during gameplay. But now fast-paced internet connections are ensuring seamless gameplay.
Easy access to blazing-fast internet helps to develop a larger gaming community of highly targeted esports audience. India has got its smartphone population covered with a high speed 4G network and the launching of 5G is underway which will further strengthen the building blocks of online esports.
Easy accessibility to smartphones:
Growing uses of smartphones have brought the esports Phenomenon to a whole new level. Mobile gaming comprises 80% gamers in India. The only reason behind this growth is access to affordable smartphones.
Availability of affordable smartphones and reduced data cost fueled mobile gaming penetration further. Now gamers have a choice to buy high-end gaming mobiles under their budget without compromising the camera, display quality, and other gaming-specific features. Smartphone makers such as ASUS ROG, Xiaomi, and ZTE have started producing smartphones optimized for mobile gaming and pro-gamers. It's expected that due to the steep rise in the quality of smartphones under budget, the total number of online mobile gamers in India will cross 510 million by FY 2022.
AR / VR Gaming:
AR and VR have set out to bring radical change to the esports industry with top-notch innovations for engrossing and enthralling gaming experiences. These new technological innovations helped in bringing 3D effects to gaming. With Augmented reality, game developers connected the digital characters with the real world in an imaginary reality environment. AR-powered games blend real and virtual environments for the captive experience.
AR and VR have changed the dimensions of gaming at scale. They help to create an imaginary setting during the gameplay, which stimulates a gamer's physical presence. It creates a complete virtual world for the gamers. This is just the beginning as a lot more advancements are slated to come over time.
Artificial Intelligence:
People would have never thought that AI would be integral to the gaming industry. This cutting-edge technology is now gradually making its presence felt. Artificial intelligence powered tools are making it possible to watch and analyze esports tournaments for making data-driven decisions.
Teams and players are now using AI tools to find ways to improve their gaming strategy. For instance, FalconAI introduced AI-powered tools to help esports players improve their skills in various games such as League of Legends and Valorant, etc.
Cloud Based Gaming:
Cloud gaming is all set to revolutionize the way games are played. It will reduce the dependency on local hardware for playing games. Tech giants are working on developing Cloud gaming platforms like Google Stadia to allow gamers to play games on their low-end devices with only requirement being a fast internet connection. No more expensive hardware and lengthy downloads. In cloud gaming storage and processing is done in Cloud data centers while gamers can stream graphics on their devices.
What's next?
The growing penetration of technological innovations in esports has intensified the thrill and joy of playing games. Technologies like virtual reality, artificial intelligence, and gesture control are shaping the future of esports globally. We are hoping to see more high-end sophisticated technology adoptions in the esports industry. They will completely change the way we play games and consume gaming content.
By: Mr Tarun Gupta, Founder, Ultimate Battle
British Esports Announces Further Investment in Sunderland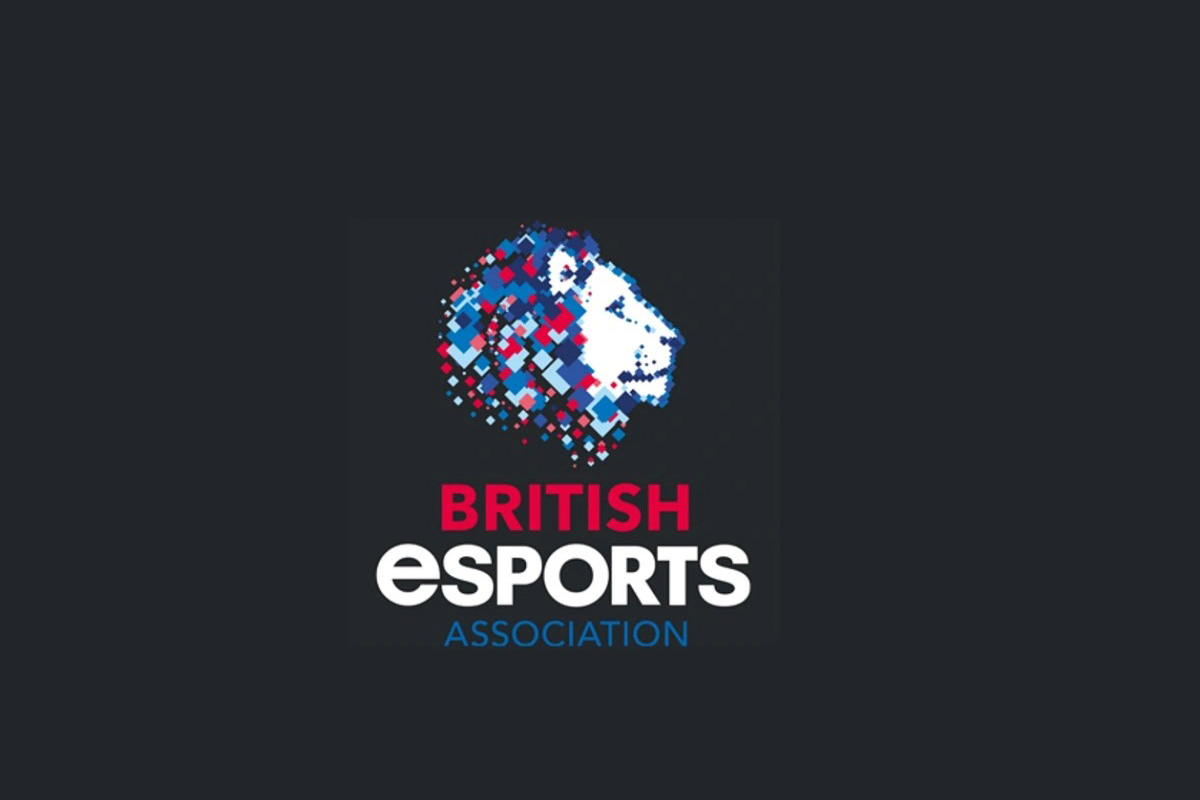 Reading Time:
2
minutes
British Esports has announced its plans to increase investment in the state-of-the-art National Esports Performance Campus (NEPC), the UK's most advanced esports and education performance and training centre.
To complement the globally-recognised esports facilities, capable of attracting and developing the UK's very best esports and creative talent, British Esports has announced it has now acquired a multi-purpose entertainment venue, as well as brand new esports and gaming accommodation.
Combined with the multi-functional sporting, creative and educational facility, the National Esports Performance Campus, now a multi-site venue, represents a multi-million-pound investment in the city of Sunderland and takes the total footprint to over 30,000 sq.ft.
Located within easy reach of the NEPC, the hub and the Grade II listed townhouses are situated in a conservation area, first established in the 17th century. Split over four floors and currently undergoing extensive renovation and internal refurbishment to restore them to separate residential dwellings, the esports and gaming houses are scheduled to open in late Spring 2023.
Providing accommodation for up to 25 people, the fully self-contained properties will feature separate living and leisure areas, plus a cutting edge digital performance and gaming room, kitted out with the very latest in gaming and creative technology.
Designed to stimulate team and player performance as well as a healthy, balanced lifestyle, the fully managed accommodation alongside the National Esports Performance Campus will seek to deliver greater success on the international esports stage.
The National Esports Performance Campus, scheduled to open in late 2023, is an 11,000 sq.ft esports training and educational complex, split across two floors, featuring state-of-the art creative, educational, coaching and training facilities, with provision for over 150 students.
The venue will feature the very latest in digital and computing technology, a 100 seater esports arena, dedicated esports stage, classrooms, performance and training rooms, broadcast and content production facilities, sim racing and much more.
As a founding member of the Global Esports Federation, British Esports will be the first amongst its 120 members to have its own dedicated esports campus, ensuring that the UK is continuing to lead the development of esports education, infrastructure and opportunity.
"We are proud to be making a significant investment in Sunderland and the North East with a new multi-site venue capable of attracting and developing the digital forward society of tomorrow. We are excited to be developing infrastructure for the UK esports ecosystem, but, as part of the UK's national levelling up campaign, we are equally thrilled that the people of the North East will have an incredible facility on their doorstep," said Andy Payne OBE, Chair, British Esports.
"Sunderland is a hugely ambitious city, and one that fully embraces the transformative power of digital to bring communities together, so it is fitting that a sport that is built on digital and technology is investing so significantly here. British Esports' investment in Riverside Sunderland with its Performance Campus and in Sunniside with the gaming accommodation, fits perfectly with our regeneration programme, which is transforming both of these parts of the city centre, and we're delighted to be working closely with them to support them with their plans," said Councillor Graeme Miller, leader of Sunderland City Council.
Team Top-G crowned champions of NESC 2023; become first ever Indian female CS:GO team to qualify for World Esports Championships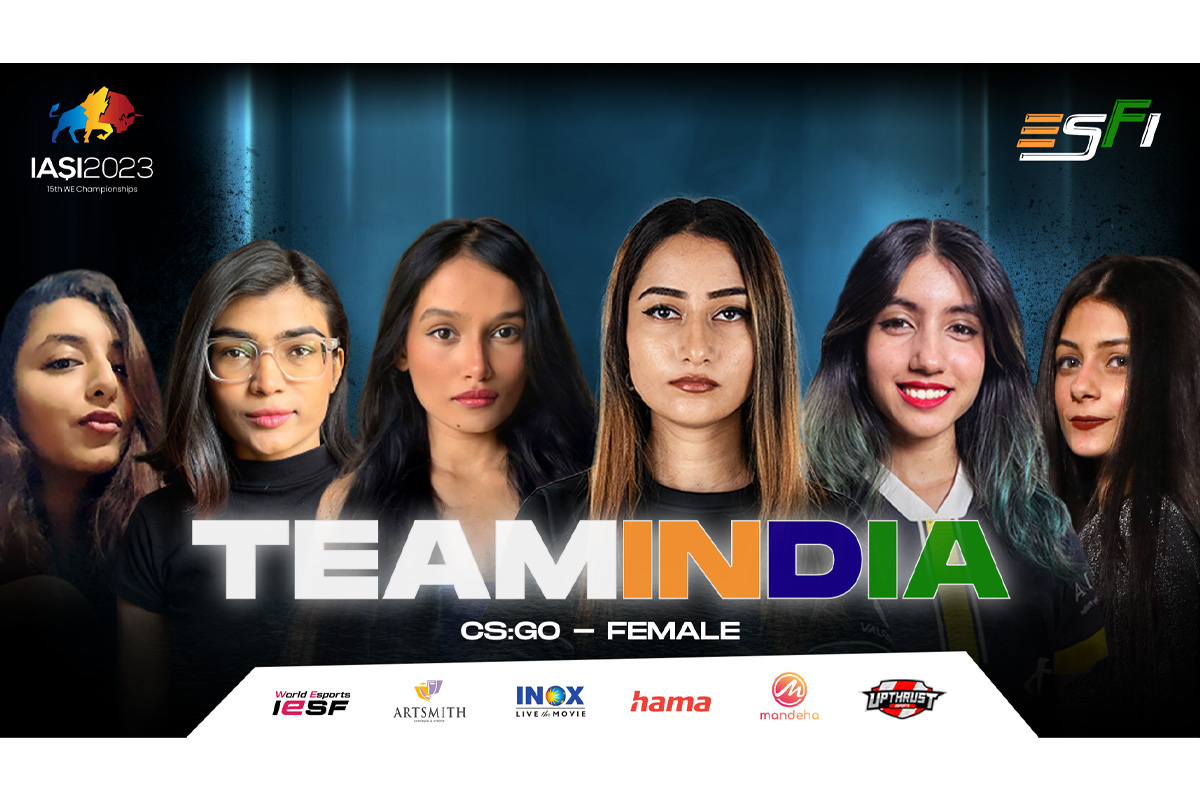 Reading Time:
2
minutes
Scripting history, team Top-G emerged as champions of the inaugural all-female CS:GO qualifiers with a stunning 2-1 victory against team Purr-ple at the ongoing National Esports Championships (NESC) 2023 organized by the Esports Federation of India (ESFI). Following this monumental result, Top-G has become the first Indian female CS:GO team to qualify for the global finals of the World Esports Championships (WEC).
With ace CS:GO athletes such as captain Swayambika Sachar (Sway), Shagufta Iqbal (xyaa), Nidhi Salekar (Stormyyy), Dilraj Kaur Matharu (COCO), Aastha Nangia (CrackShot) and Priyanka Choudhary (ALEXAA) as Substitute in their squad, Top-G proved their mettle against team Purr-ple in the closely-contested finals.
Expressing her feelings on the stellar victory, the team captain of Top-G, Swayambika 'Sway' Sachar said, "Winning the finals was an unreal feeling for all of us. We felt so many emotions before, after, and most importantly during the match and the adrenaline rush was on another level. Triumphing in this tournament and representing India on an international stage is a dream come true for all of us and we aim to prove on the world stage why we deserve this spot. We are grateful to ESFI for providing us with such an amazing opportunity and we truly appreciate the efforts put in by them to uplift women in Esports."
Top-G dominated the first map by 16 -10 before Purr-ple made a stunning comeback to win the second map 16-14. While both teams were going toe-to-toe in the enthralling finals, Top-G utilized their effective teamwork and proficient attacking tactics to edge out their opponents and take the last map by 19-15 in overtime.
 "It gives us immense joy to see a female team representing India at the World Esports Championships for the first time in history. The electrifying finals were a testament to the ability that our country's female athletes possess and why ESFI has constantly been taking significant efforts to provide them with opportunities to display their talent and high-quality gameplay. We would like to congratulate Top-G on their remarkable accomplishment and look forward to them winning at the regional & global finals in Romania," said Vinod Tiwari, President of the Esports Federation of India.
The ESFI will now be organizing friendlies against distinguished CS:GO teams from other countries for team Top-G before their participation at the WEC 2023 which is scheduled to take place in Iasi, Romania.
With a whopping prize pool of $500,000 (INR 4.12 crore) and at least 130 countries participating, the 15th WEC is set to be the largest edition of the tournament to date. The global finals of the prestigious tournament will take place from August 24 – September 4, 2023.
One of the country's top sports & Esports communication agencies, Artsmith-Concepts & Visions, will continue its support to the Esports Federation of India as their official communication partner.
The ongoing NESC is witnessing the participation of 275 athletes across four different titles – CS:GO, DOTA 2, Tekken7, and eFootball 2023 and its exciting action is being streamed live on ESFI's Youtube, Facebook, and Glance Gaming channels.
MSSA's view of encouraging females to play esports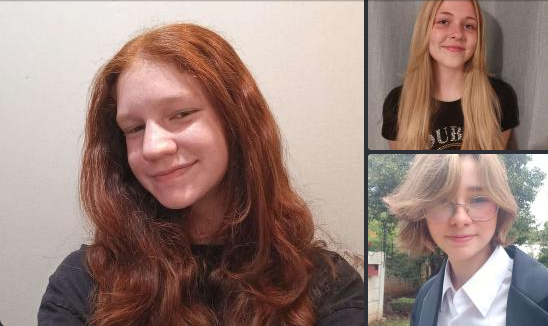 Reading Time:
2
minutes
Esports, or electronic sports, has become a global phenomenon, with millions of people tuning in to watch competitive video game matches online or in person. As the popularity of esports continues to grow, it is becoming increasingly important to encourage diversity and inclusivity in the industry, particularly in terms of gender.
Since 2009 Mind Sports South Africa (MSSA) has had an active policy to increase female representation in esports. This is important for a number of reasons. First, it is simply a matter of fairness and equality. Women should have the same opportunities to compete and succeed in esports as men. By promoting gender diversity in the industry, we can help to break down barriers and create a more inclusive environment for everyone.
However, as MSSA President, Colin Webster, stated, "There are also practical reasons why having more females play esports is important. For one, it can help to grow the industry. Women make up a significant portion of the gaming market, and by tapping into this market, esports organizations and companies can reach a wider audience and increase their revenue streams."
Webster added, "Additionally, having more females involved in esports can help to address some of the toxic behaviors and attitudes that have plagued the industry in the past. Women have historically faced harassment and discrimination in the gaming world, but by promoting gender diversity and inclusion, we can help to create a more welcoming and supportive community."
There are also potential benefits to individual female players. By participating in esports, women can gain valuable skills and experience in areas such as teamwork, communication, and problem-solving as well as earn Regional, provincial, and National Colours that may help such females obtain bursaries in order to study further. These skills can then be applied to other areas of their lives, such as their careers or personal relationships.
However, increasing female representation in esports is not without its challenges as MSSA is painfully aware. Women are still underrepresented in the industry, and those who do participate often face a range of barriers and obstacles. Some of these include online harassment and discrimination, a lack of female role models and mentors, and limited opportunities for sponsorship and funding.
MSSA faced very stiff opposition from many gamers, some of them who even have daughters, over the years when promoting its policies of enablement and inclusion.
To address these challenges, MSSA has always taken proactive steps to promote gender diversity and inclusion. This has included initiatives of providing incentives and creating real and credible upward movement. MSSA is the only esports national federation, world-wide with 40% of its Board consisting of female Board Members.
In conclusion, increasing female representation in esports is not only a matter of fairness and equality, but also a practical way to grow the industry and create a more inclusive and supportive community. By taking proactive steps to promote gender diversity and inclusion, we can help to build a better future for esports and for everyone involved in it.