Raketech Interim report Q1 2021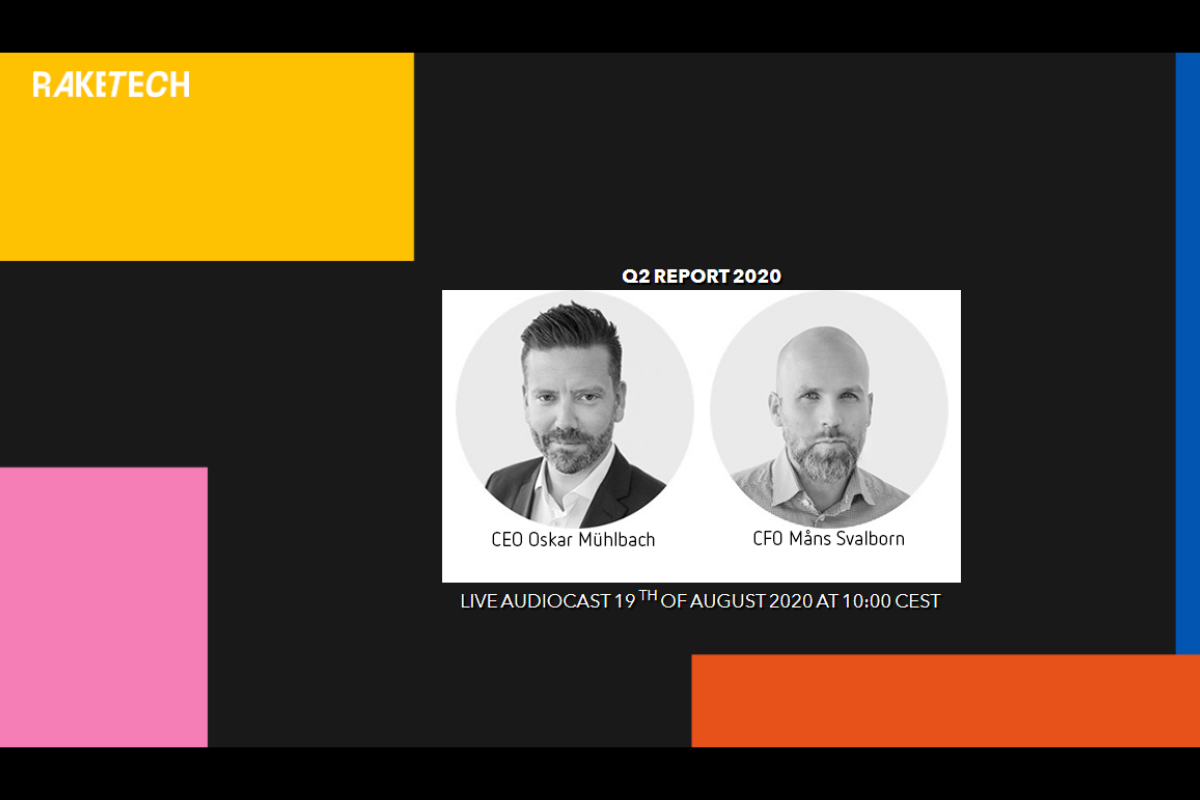 Reading Time:
3
minutes
QUOTE FROM OSKAR MÜHLBACH, CEO
"The first quarter of 2021 was a solid quarter for Raketech. Despite Q1 traditionally being a slower quarter, revenues came in in line with Q4, totaling EUR 8.3m. This equals an annual growth rate of 27% whereof 5% was organic. EBITDA margin reached 39% which, considering continuously significant investments into R&D and geographical expansion, is comforting.
FIRST QUARTER 2021
Revenues totalled EUR 8.3 million (EUR 6.5 million) representing an increase of 26.6%
Organic growth amounted to 5.4% (-10.7%)
NDCs (New Depositing Customers) amounted to 39,874 (32,278), representing an increase of 23.5%
EBITDA amounted to EUR 3.2 million (EUR 2.6 million), corresponding to a margin of 38.7% (40.2%)
Operating profit amounted to EUR 1.6 million (EUR 1.4 million), corresponding to a margin of 18.9% (20.9%)
Profit for the period amounted to EUR 1.1 million (EUR 1.1 million)
Earnings per share amounted to EUR 0.03 (EUR 0.03)
EVENTS DURING FIRST QUARTER 2021
There were no significant events during the quarter
SUBSEQUENT EVENTS AFTER THE END OF THE PERIOD
Revenues in April, 2021 of EUR 2.8 million (EUR 2.4 million).
CEO OSKAR MÜHLBACH COMMENTS ON THE QUARTER
"With regards to margin it is worth noticing that our lower margin network revenues now represent a fair share of our total revenues and that our Finance vertical, which was on the contrary very strong with regards to margin, no longer are in the numbers. In practice this means that our operational efficiency continues to be high, and that growth from our core operations can be expected to have positive impact on margin over time, alternatively to be used to further accelerate growth by developing new products, offerings, enter into new geographies and more.
Primary growth drivers in the quarter were our Japanese and US efforts, as well as continuously solid performance from our Network sales. Once again Japan stands out positively, delivering record numbers on all KPIs, spanning from traffic/sessions to monetization. And in the US, the Superbowl in combination with our newest licenses in the states of Virginia and Michigan, significantly pushed the needle, mid quarter. However, this needle was to some extent, but as expected, slightly pushed back by low seasonality on other markets, increased gambling tax in Denmark, Casinofeber still being lower than previously and payment blocks in Norway.
Our sports share of total revenues increased to 17%, representing an annual growth of 27%, much thanks to our US assets. And our non-Nordic revenues furthermore increased to 35%, which not only is all time high, but also a major strategic milestone in our quest to lower our dependency on the Nordics by expanding geographically. Sweden, which currently represents 38% of the group's total revenues, compared to 55% last year same period is however still by far our largest market, even though the dependency has decreased significantly. Primarily, the development is supported by acquired additional revenues on new markets as well as strong performance on other markets – with Japan leading the way. After experiencing an extraordinary growth during 2020, which continued the first quarter 2021, it is satisfying to conclude that Japan now is representing 11% of the group's total. Additionally, the US is representing 6% of total, which considering the short time frame should be interpreted as a sign of Raketech having high ambitions on the American market.
Outlook
I am pleased to be able to conclude that the positive momentum we showed in Q4 continued into Q1 and resulted in yet another stable quarter. Furthermore, April revenues amounted to EUR 2.8m, despite the US slowing down slightly after the Superbowl peak.
The Raketech team is currently focusing on ensuring we maximize the potential from the European Championships in Football coming up in June in addition to our continuous efforts to ensure we deliver on strategic goals with regards to geographical expansion and commercial diversification, through R&D as well as M&A.
Finally, I want to take the opportunity to thank the Chairman of the Board; Christian Lundberg, who has declined re-election as of this year's AGM in May. Thank you Christian, for sharing your wisdom and for being such a great support, to me personally and to the whole team at Raketech. And also, a warm welcome to industry veteran Ulrik Bengtsson who is nominated to take on the role after Mr Lundberg. I am very much looking forward to taking Raketech to new levels together!

GSL group seeding for WePlay Academy League Season 2 is defined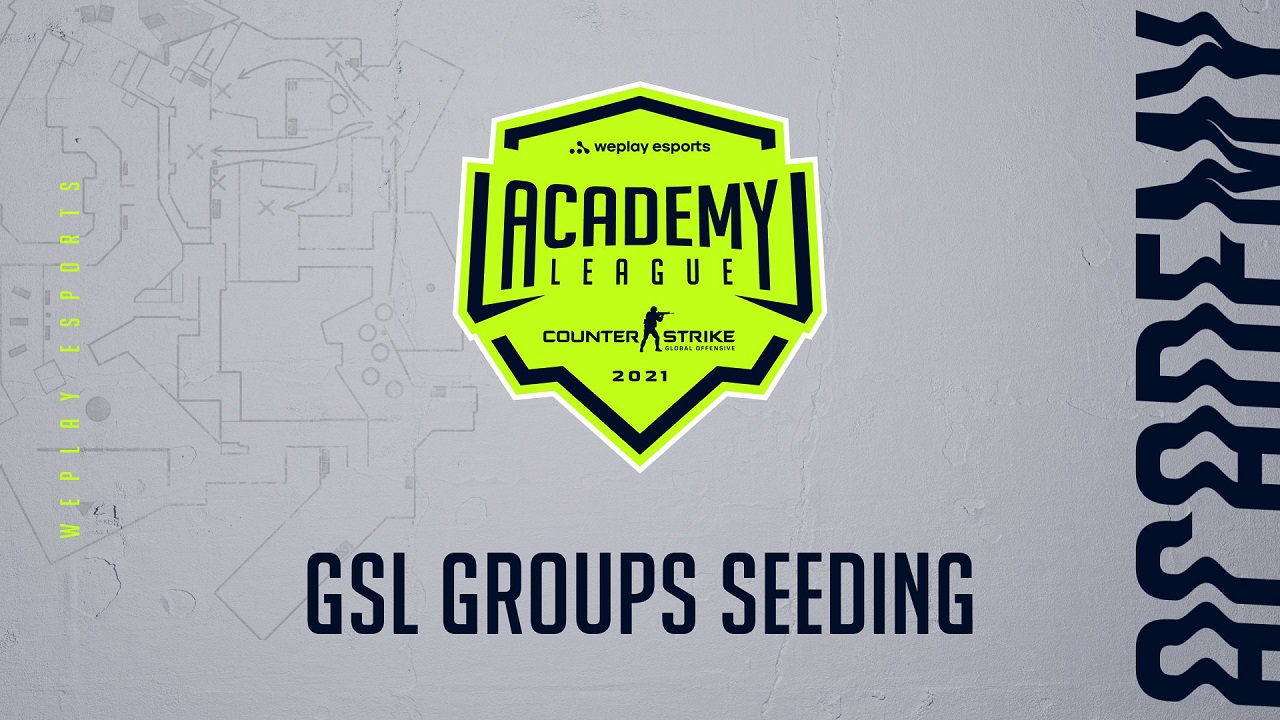 Reading Time:
< 1
minute
During the Group Stage, the participating teams will compete against each other within their groups for a place in the Playoff Stage.
Due to the recent changes in the organization format of the second season of the CS:GO tournament WePlay Academy League, eight participating teams were split into two GSL groups for the Group Stage of the competition. The teams that show the best results within their respective groups will automatically go to the Playoff Stage. Teams that take the second and third places in each group will fight each other for the last two spots in the Playoffs.
The first match will take place on September 28, at 5 p.m. CEST.
Group A:
Young Ninjas
Astralis Talent
BIG. OMEN Academy
NAVI Junior
Group B:
mouz NXT
FURIA Academy
VP.Prodigy
Fnatic Rising
The WePlay Academy League Season 2 will take place from September 28 till November 14, 2021. The total prize pool of the competition is $100,000.
Optimove Raises $75 Million to Help Operators Deliver AI-Mapped Player Journeys and Personalized CRM at Scale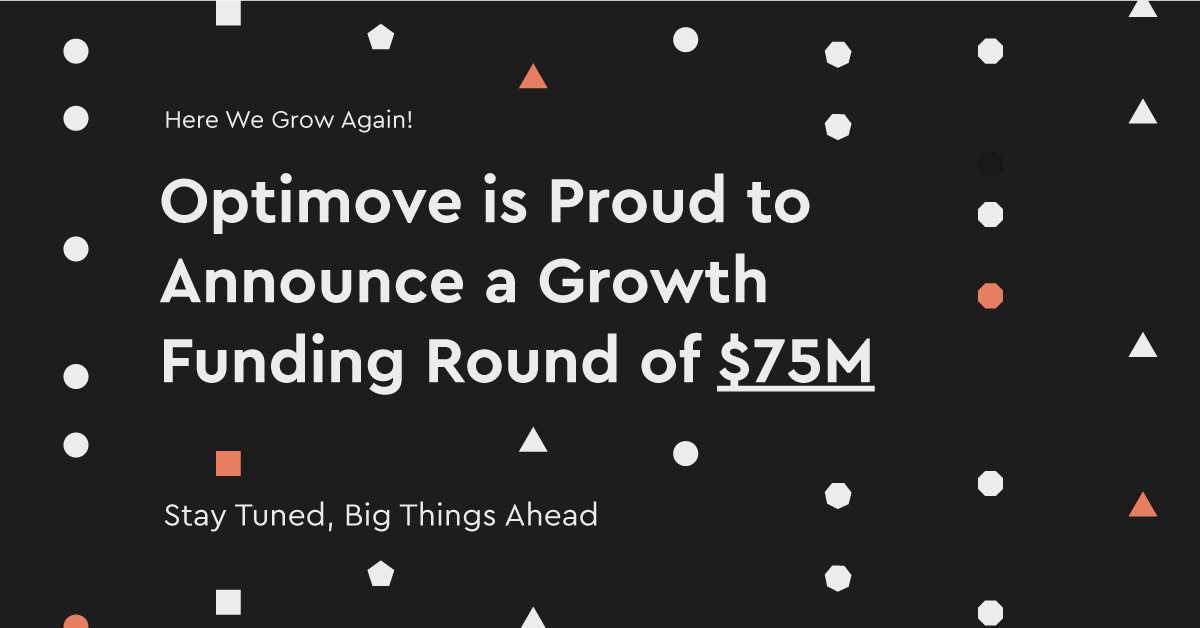 Reading Time:
3
minutes
Summit Partners' investment will fuel Optimove's M&A strategy, hiring and go-to-market of its SaaS application for customer-led growth and retention
Optimove, a leader in CRM marketing, today announced a $75 million investment led by global growth investor Summit Partners. The financing will support continued investment in strategic hiring and M&A, expansion of the company's Customer Relationship Management (CRM) Marketing platform, and further acceleration of Optimove's rapid growth. The company also announced the addition of Summit Partners' Head of Europe, Han Sikkens, and Managing Director Steffan Peyer to its Board of Directors.
Optimove's SaaS technology combines a Customer Data Platform (CDP) with a Multichannel Marketing Hub (MMH) designed to uniquely empower brands to deliver personalized marketing campaigns to connect and engage with existing customers. Unlike more traditional solutions that rely on common, rule-based orchestration, Optimove places customer data at its core, layering advanced AI-based campaign orchestration on top. This helps its users manage large-scale CRM marketing frameworks, personalizing thousands of campaigns to hundreds of segments and reaching each end player with the optimal message and promotion across email, mobile and other channels. The company's solutions help operators achieve and attribute measurable improvement in key metrics such as churn, reactivation, conversion, and lifetime value per each player, campaign, set of campaigns, and across the entire customer base.
"In the last 18 months, digital consumption grew like never before. As a result, the cost of acquiring new customers has skyrocketed, while customer loyalty took a deep dive. Now, more than ever, brands understand the urgency to invest in existing customers to drive growth," said Optimove Founder and CEO, Pini Yakuel. "We built Optimove to address the challenges operators face when attempting to deliver personalization at scale. Our solutions are designed to offer marketing teams direct access to their player data to build, test and optimize their CRM campaigns. Our AI engine helps ensure that every player receives the marketing treatment that increases their lifetime value, through the optimal channel, at any given time."
According to data from Gartner's Market Share Analysis: Customer Experience and Relationship Management Software Worldwide, the multichannel marketing market grew at a 3-year CAGR of 17% and is expected to reach $10B by end of 2021.
Headquartered in Tel Aviv and operating from offices in New York and London, Optimove was bootstrapped for its first five years and has scaled quickly, while maintaining healthy profit margins, since its founding in 2012. This new capital positions Optimove to further accelerate its growth and expand its global footprint. Today, the company's CRM Marketing platform sends more than 23 billion optimized messages through email, mobile, ad platforms and other channels, to over 3 billion customers every year. Optimove serves more than 500 brands – including Entain, Gamesys, Kindred, Penn National, Sisal and others – and integrates with leading gaming platforms, such as Playtech, Pragmatic Solutions and SBTech, alongside leading execution channels, including Facebook, Google Ads, Dynamic Yield, and Attentive.
"The growth in e-commerce over the past decade has led to ever-increasing online competition, forcing brands to evolve their marketing strategies to deliver seamless, personalized omnichannel experiences that resonate and drive loyalty with consumers," said Steffan Peyer, Managing Director at Summit Partners. "From its roots in Israel's thriving and dynamic technology ecosystem, Optimove has grown into a truly global business, serving well-known brands across more than 40 countries. With strong technology, a strategic executive team, and the addition of growth capital, we believe Optimove is poised to build on its market leadership position."
Over the last 12 months, Optimove generated revenue growth of more than 40% while continuing to maintain healthy profit margins. The company currently has 280 employees and plans to double its global headcount over the next 24 months, with hiring predominantly for its technology, customer, and commercial organizations.
Optimove is widely recognized as a category leader, with notable recognition as a Leader in "The Forrester Wave™: Cross-Channel Campaign Management (Independent Platforms), Q3 2021; a Challenger in Gartner's 2021 Magic Quadrant for Multichannel Marketing Hubs; and one of the Top Five Leading Customer Data Platforms from G2's Fall 2021 Grid® Report.
Pariplay offers thrilling action with Rumble Rhino Megaways™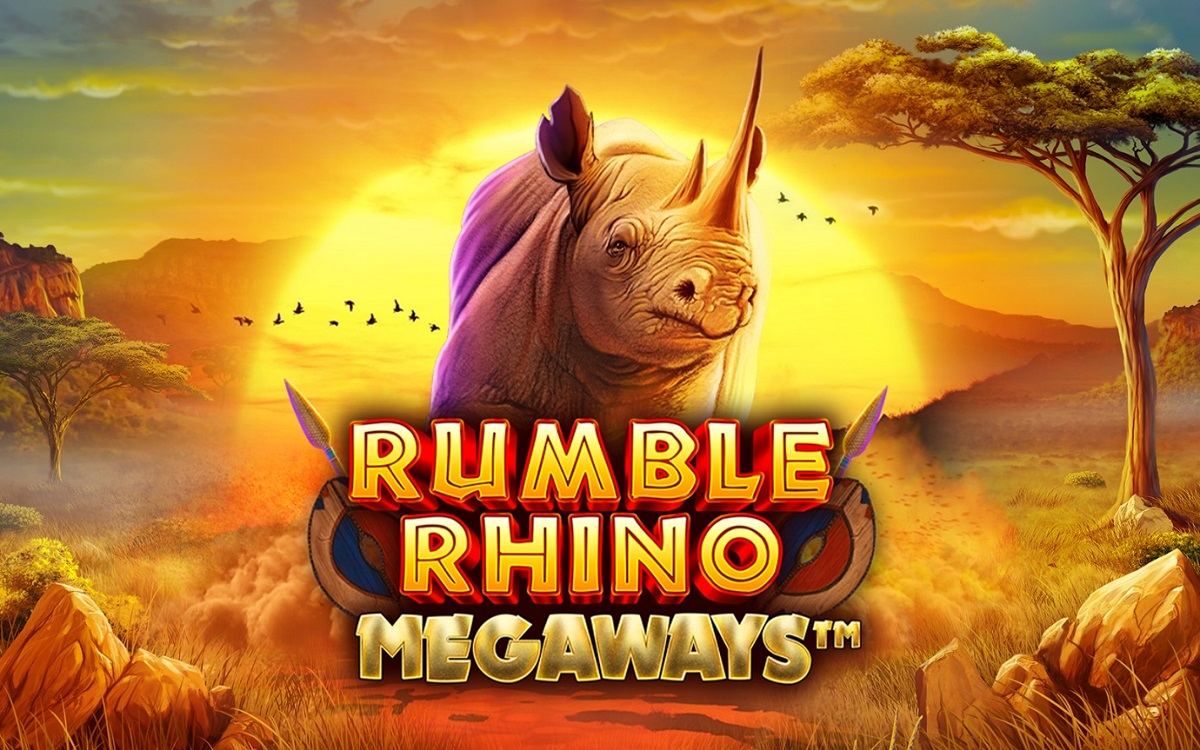 Reading Time:
2
minutes
New title offers huge win potential with popular Megaways™ mechanic
Aspire Global's Pariplay Ltd, the leading aggregator and content provider, has released its latest thrilling slot adventure Rumble Rhino Megaways™.
The action-packed title offers exhilarating features and huge potential with 86,436 ways to win thanks to the popular Megaways™ mechanics.
Set in a sun-drenched African landscape, players trek across the savanna in hunt for majestic rhinos and big wins, surrounded by a beautiful backdrop and herds of wild animals.
The unique reel layout and 7×4 Mega symbols that can cover up to 28 reel positions puts players on the path to huge wins. Landing the Mystery Mask symbol will trigger a Rumbling Rhino stampede across the reels, flipping random symbols that convert into matching symbols for more winning combinations.
The Mega action doesn't stop there because when a bonus symbol lands on reels 1 and 6, it awards 12 Free Spins. To keep the action coming and for the possibility to rack up even more rumbling big wins, the Free Spins can be retriggered during the feature.
Rumble Rhino Megaways™ is the latest addition to Pariplay's proprietary games portfolio which contains 120+ innovative and entertaining titles for all player demographics and preferences.
Joey Hurtado, Managing Director of Games at Pariplay, said: "Rumble Rhino Megaways™ offers exciting and fun gameplay with immersive features that will have players truly entertained as they hunt for big wins.
"Featuring the ground-breaking Megaways™ mechanic that offers 86,436 ways to win and is hugely popular with players around the globe, this title is a must have in all operator lobbies."
As well as its own games, Pariplay aggregates thousands of others from some of the industry's best-known studios on its Fusion™ platform, which is also equipped with a range of conversion, retention and tool mechanics. The platform is now licensed in more than 16 regulated markets.