Tony Hawk Joins GameSquare as Special Advisor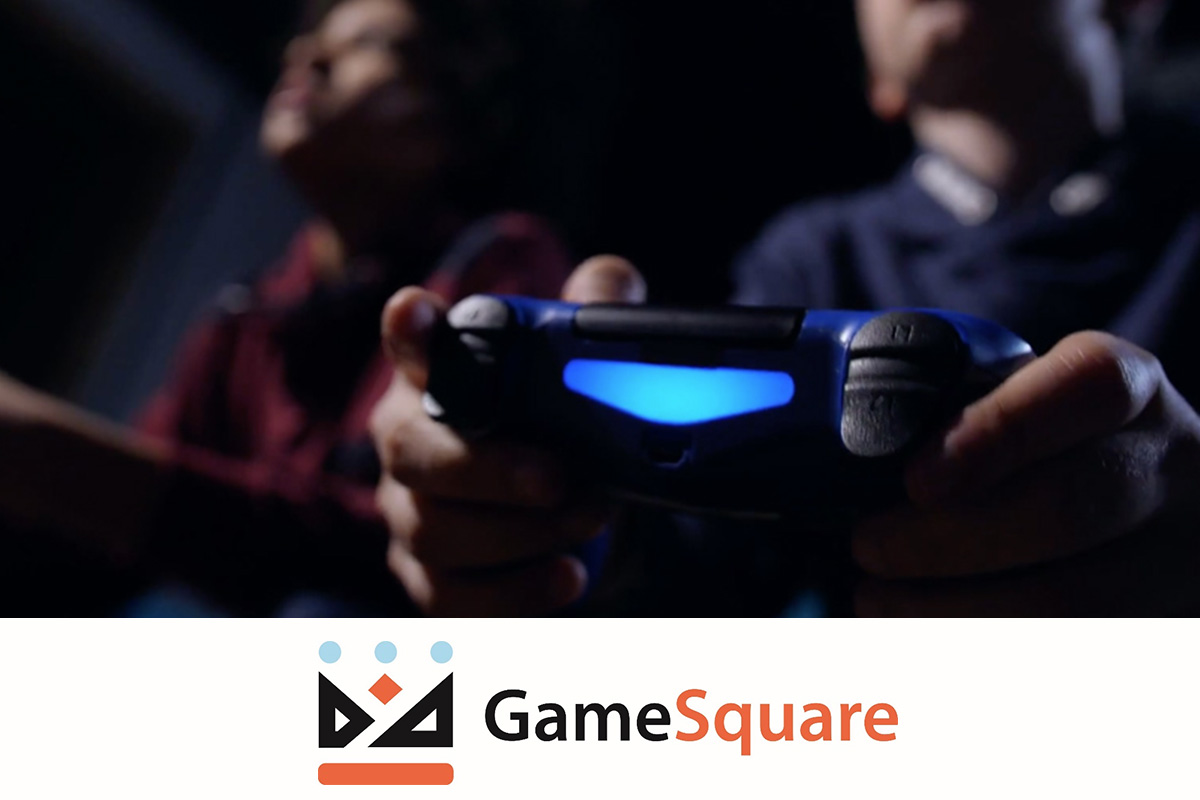 Reading Time:
< 1
minute
GameSquare Esports has appointed legendary skateboarder, entrepreneur and philanthropist Tony Hawk as a strategic advisor.
Tony Hawk will act as a special advisor to CEO Justin Kenna and the GameSquare group of companies as the Company pursues its mission of bridging the gap between global brands and the large and growing gaming and esports communities.
"Tony is an amazing person that is an iconic brand in his own right. We are humbled that Tony is willing to share his experiences in business, entertainment, sports, video games, and digital media with our leadership team as we grow GameSquare into a leading esports company. We have incredible people with amazing professional experience, and I look forward to working with Tony to accelerate our growth and our progress. In many ways, Tony represents the best of what we do at GameSquare; he is highly sought after by global brands and resonates with an influential group of fans, enthusiasts, and professionals. Tony bridges the gap between brands and fans in an authentic way and has been doing it successfully, and with integrity, for decades," Justin Kenna, CEO of GameSquare, said.
"GameSquare is an innovator in esports, and I'm already impressed with what Justin and his team are building. Esports and video games are bigger than ever, so it's paramount for companies to authentically connect great brands with hardcore fans. Throughout my career, I have understood that perseverance, creativity, and self-confidence are critical to success. I believe that Justin is building something special; his vision for GameSquare is inspiring. I look forward to sharing my own experience and my approach to success with the GameSquare team," Tony Hawk said.

French Esports Giants Team Vitality Set For Global Expansion With Socios.Com Fan Token Launch On July 1st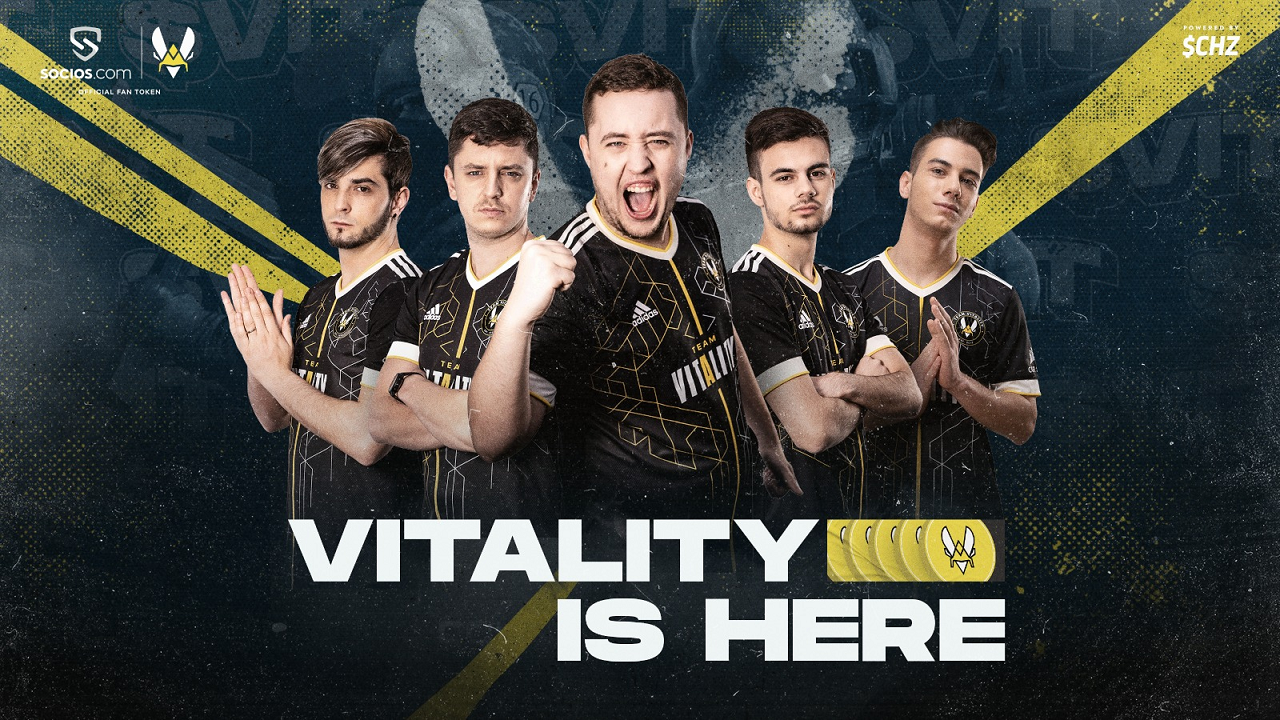 Reading Time:
3
minutes
Team Vitality, in partnership with Chiliz, the leading blockchain provider for the global esports, sports and entertainment industries, have announced they will launch a Fan Token on fan engagement and rewards app Socios.com.
The $VIT Fan Token will launch on July 1st, providing a powerful new way for the team to boost its brand on a global scale and for fans all around the world to engage with and influence the organisation. The lifetime supply of $VIT Fan Tokens will be 7 million and they will be priced at €2 each during the initial sale.
Fan Tokens are collectible digital assets, minted on the Chiliz blockchain, that provide owners with access to voting rights in polls, VIP rewards, exclusive promotions, AR-enabled features, chat forums, games and competitions on Socios.com.
Since its inception in 2013, Team Vitality has grown into one of the biggest esports organisations in the world and home to some of the industry's best esports players who compete in the biggest global esports titles. Over the last six months, Team Vitality has continued to build upon its esports legacy, most recently announcing its expansion into Brazil with the signing of Hugo "Dioud" Padioleau as its first official ambassador, and the reveal of its new League of Legends rosters.
Team Vitality will use Fan Tokens to empower their fanbase with a selection of unique and exciting rewards. Fans who purchase $VIT Fan Tokens will have access to exclusive content, activations around Team Vitality players, shop vouchers and also have the opportunity to attend events as special guests. Team Vitality will also host monthly polls where its fans can vote and have a direct impact on key organisational decisions. The subject of Team Vitality's first poll will be announced very soon.
Team Vitality will become the fifth esports team to launch a Fan Token on Socios.com, joining OG, NAVI, Team Heretics and Team Alliance on the platform.  The Socios.com network consists of a roster of 35+  elite international sporting organizations, including world leading football clubs Paris Saint-Germain, FC Barcelona, Juventus, Manchester City, Atlético Madrid and the Argentina national team.  Leading MMA organisations the UFC and PFL have also launched Fan Tokens on Socios.com, as will Aston Martin Cognizant and Alfa Romeo Racing ORLEN of  Formula One™.
Driven by the central belief that transitioning passive fans into active fans is essential to the future of esports and sport, Socios.com is a direct-to-consumer (D2C) platform that leverages blockchain technology to provide partners with the tools to engage with and monetize their global fanbases. Fan Tokens have generated over $150M in revenues to be shared with Socios.com partners in 2021 alone.
Created by Chiliz, the leading blockchain provider for the global sports and entertainment industry, Socios.com will continue its global expansion throughout  2021 and is targeting many more Fan Token with partners from across the world.
Socios.com has multiple office locations around the world and has recently opened new regional headquarters in Madrid, Istanbul, São Paulo and Buenos Aires. The company will also open a new office in North America in the near future.
"At Team Vitality we're lucky to have some of the most creative and engaged fans in esports, and we're always looking for ways to collaborate more closely, and offer them new experiences. Socios.com has a track record of providing an innovative Fan Token platform for some huge sports and esports brands, and we're proud to partner with them. Our first poll is a very exciting one which we'll be announcing in the coming days and I can't wait to see how our fans vote," said, Nicolas Maurer, CEO, Team Vitality 
Alexandre Dreyfus, CEO of Chiliz and Socios.com, said:. "Team Vitality is France's number one esports organization. They are already an absolute powerhouse of the esports world, but with the launch of the $VIT Fan Token they will be able to expand their reach exponentially,  growing their unique, exciting brand on a global scale.
"Vitality have really grasped what Fan Tokens are all about and fans can look forward to some groundbreaking, unprecedented engagement opportunities on the Socios.com app – as well as some really cool rewards too from the moment the Fan Token launches in just a few weeks time on July 1st.
"We now have 5 major esports organizations on our roster, which is definitely a milestone for us, but there is still immense potential for growth in this space, both in terms of activity with our existing partners and new partnerships."
Leading gaming chair brand AndaSeat and FNATIC Esport team renew strategic partnership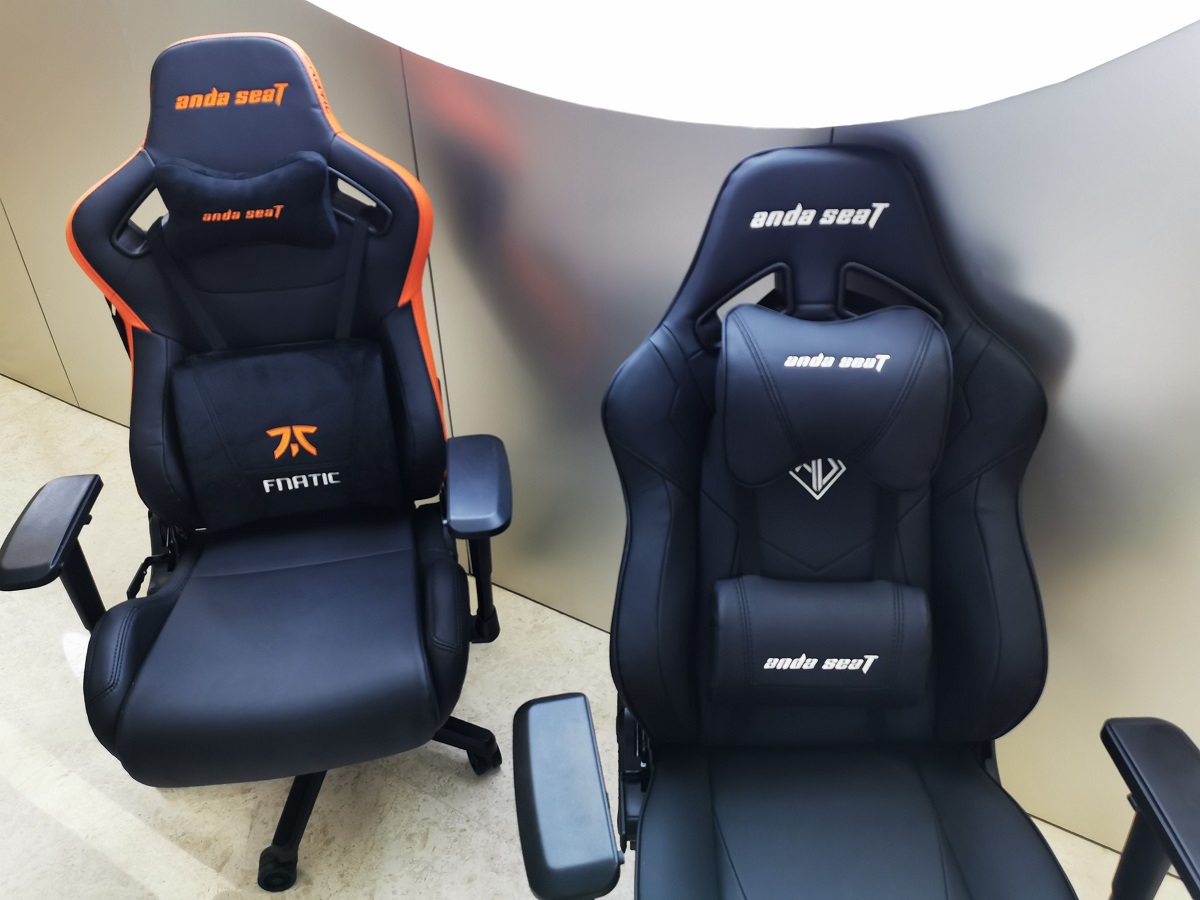 Reading Time:
2
minutes
The world's leading gaming chair brand AndaSeat has renewed its strategic partnership with one of the strongest European teams – Fnatic. AndaSeat continues to serve as the Official Gaming Chair Supplier for Fnatic, to better Fnatic's performance strategy and players' health with the latest technology on ergonomics, ensuring ultimate game experience and bringing them comfort   through long training sessions and tournaments.
Fnatic is a UK-based professional Esports organization. Founded in 2004, Fnatic has won over 200 championships across 30 different games, and become one of the most successful Esport teams of the decade. This partnership between AndaSeat and Fnatic began in September 2020 by launching the Fnatic Edition, sharing the same brand color and dynamic Esport spirit, it has been successful ever since, and led to an extension of partnership.
Whether you're gaming casually amongst friends, or competing at the very highest level in esports, having the right setup is absolutely crucial to maximise your gaming performance, something that is a core focus for us at Fnatic. Partnering up with AndaSeat and creating the Fnatic Edition Gaming Chair ensures that both our players and fans across the world are able to enjoy the benefits of AndaSeat's ergonomic technology, allowing them to enhance their gaming experience by gaming in comfort" said Sam Matthews, Fnatic Founder and CEO.
Founded in 2007, inspired by the latest technology on ergonomics and racing car seats styles, AndaSeat invented the AD+ Design, and has been the exclusive gaming chair provider for Natus Vincere, EXCEL, Fnaitic, Chief, LGD Gaming, OMG eSports, etc.
Zhou Lin, CEO and Founder of AndaSeat comments: "We are very proud to be announcing an extension of our partnership with Fnatic. It is evident that AndaSeat have fulfilled its mission of serving and providing the best chairs and now we are refreshing the best.
"Using our latest ergonomic technology – AD+ Design we can help Fnatic find their groove and be in tip-top shape, like we have in the last year. "
Betway Clocks 65 Million Views on Esports Content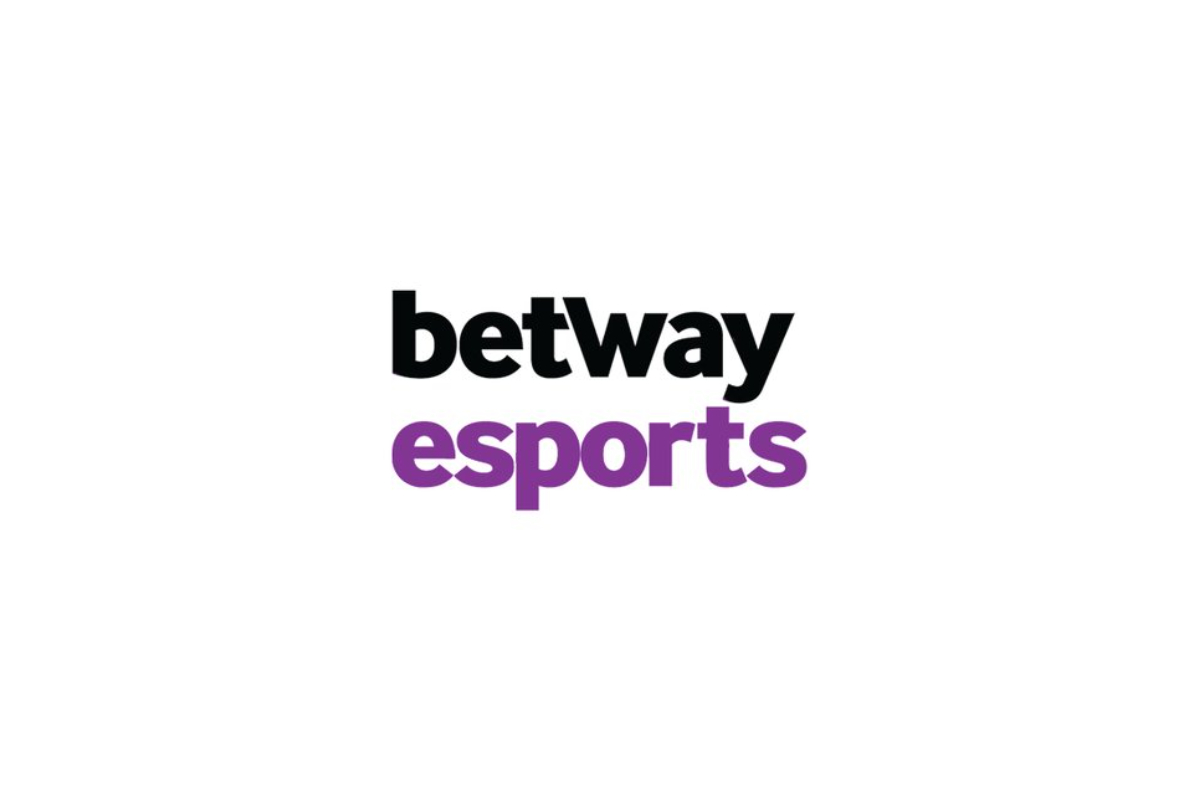 Reading Time:
< 1
minute
Leading online bookmaker Betway and their esports team have reached a staggering 65 million views on the brand's esports YouTube channel.
Clocking an impressive 215k subscribers and standing above the competition, the channel's content ranges from CS:GO gamplay such as tutroials and in-game challenges to personality content including Him or Me and Voice Enable 0. The most viewed video pulling in 1,524,049 views, is from Betway's CS:GO Pros Answer series titled "How Many Hours Do You Have In CS:GO?".
With a host of well-known faces and personalities, the watch time of the YouTube channel has risen to over 3 million hours. Betway's content delivers insight and understanding not offered or seen by other betting brands.
Adam Savinson, on behalf of Esports at Betway: "We are proud to reach this huge milestone but this is only the beginning. The brilliant work that the content team at Betway is doing is pushing us towards even bigger landmarks and we can't wait to hit bigger milestones!"