Azerion and Fortuna Sittard join forces to create the future of digital football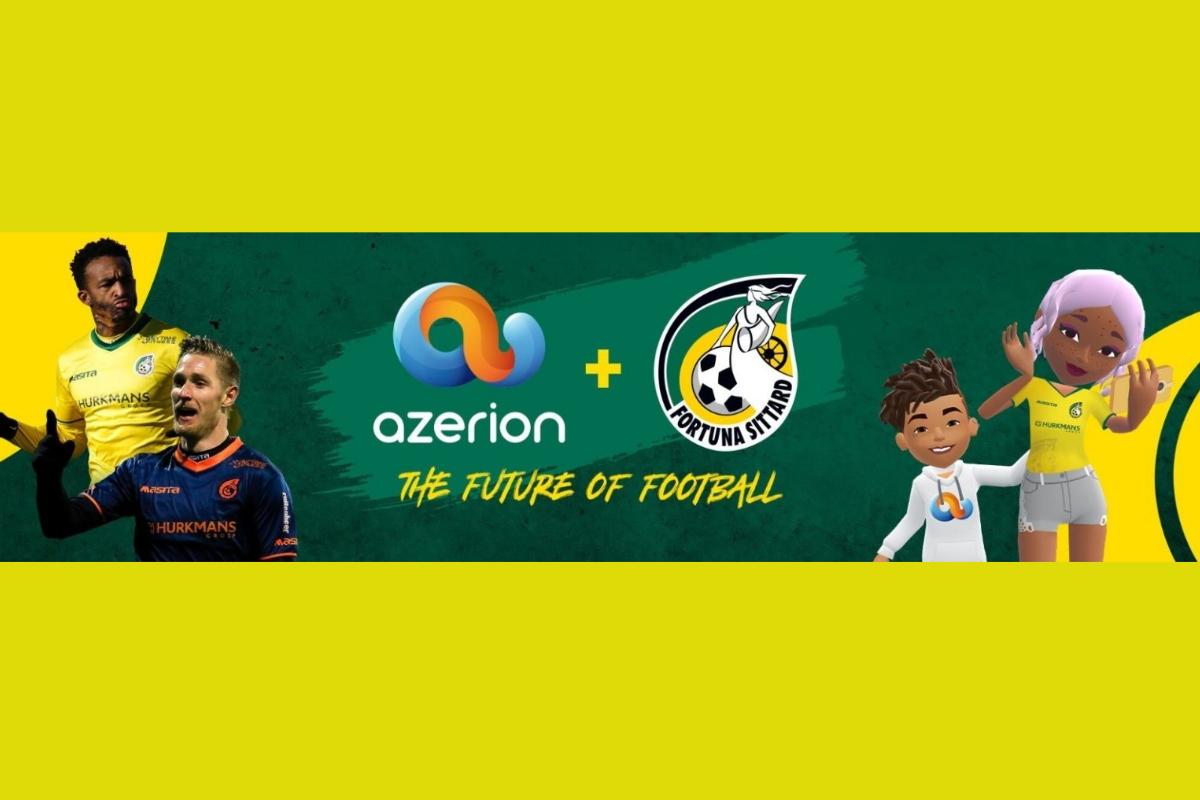 Reading Time:
2
minutes
Azerion will become minority shareholder from the club
This partnership will deliver a high-quality fan experience by integrating offline and online services
International gaming company Azerion and Dutch football club Fortuna Sittard are set to write the future of gaming together.
The Amsterdam-based internet company, specialising in online gaming and advertising technology, has become the co-owner of the Limburg Eredivision ist by acquiring a minority stake of 20 per cent.
This investment made by Azerion – a company best known to the general public for its flagship games Habbo Hotel, Governor of Poker and Hotel Hideaway – will give the Limburg popular club the means to meet its sporting and corporate ambitions.
The football club will also benefit from the deployment of Azerion's extensive digital and advertising capabilities to expand its strategic position. This partnership will help bring Fortuna Sittard fans together ever closer through the strategic use of digital, social, and interactive communication tools – exactly like when creating entertainment through games and exclusive content.
Joining forces with high expectations
"We are very happy and excited to join forces with Azerion," said Isitan Gün, chairman of Fortuna Sittard. "Azerion is a fast-growing company with global impact and unprecedented expertise in the field of gaming and advertising technology. After we started talking to each other, we quickly noticed that there were many similarities between the two parties and that we matched well in terms of organisational culture. We both have an out-of-the-box mentality and are dedicated to realising our ambitious and creative ideas. We see a very bright future with Azerion at our side."
Atilla Aytekin, founder and CEO of Azerion, agreed: "From the very first moment, the collaboration with Fortuna Sittard went incredibly well". "We were welcomed to the stadium with enormous warmth, which made us feel at home right away. We are football fans and see many similarities between this fantastic club and Azerion. Fortuna Sittard is – just like us – one big family and with games from our portfolio such as Habbo Hotel and Hotel Hideaway, we know that a strong and close relationship with the community is very important and valuable. It was therefore logical for us to invest in this beautiful club."
More than just capital
Azerion brings not only capital to Fortuna Sittard, but a wealth of valuable expertise. The successful Dutch gaming and advertising technology organisation wants to achieve a healthy and successful growth through the partnership with the Limburg professional football club in the organisational areas, commerce and fan base growth. The objective is to help Fortuna Sittard become a stable mid-table player in the Eredivisie. "Helping organisations grow is in our DNA," explained Azerion CEO Atilla Aytekin.  "Azerion has already invested in more than fifty organisations and helped them grow their business. We are determined to do the same for Fortuna Sittard. We know how we can achieve digital interaction with people and want to support Fortuna Sittard with this. We also want to strengthen the strong family relationship between the fans and the club by introducing new forms of exclusive and entertaining content, games and interactive means of communication to the club". Fortuna chairman Isitan Gün also sees the advantages of this: "In the football world, technology and innovative and interactive ways of communication are becoming increasingly important and I, therefore, believe that this collaboration is a good example of how these domains reinforce each other."

Opera collaborates with famous CS:GO streamer, Anomaly, to mint a set of 4,000 NFTs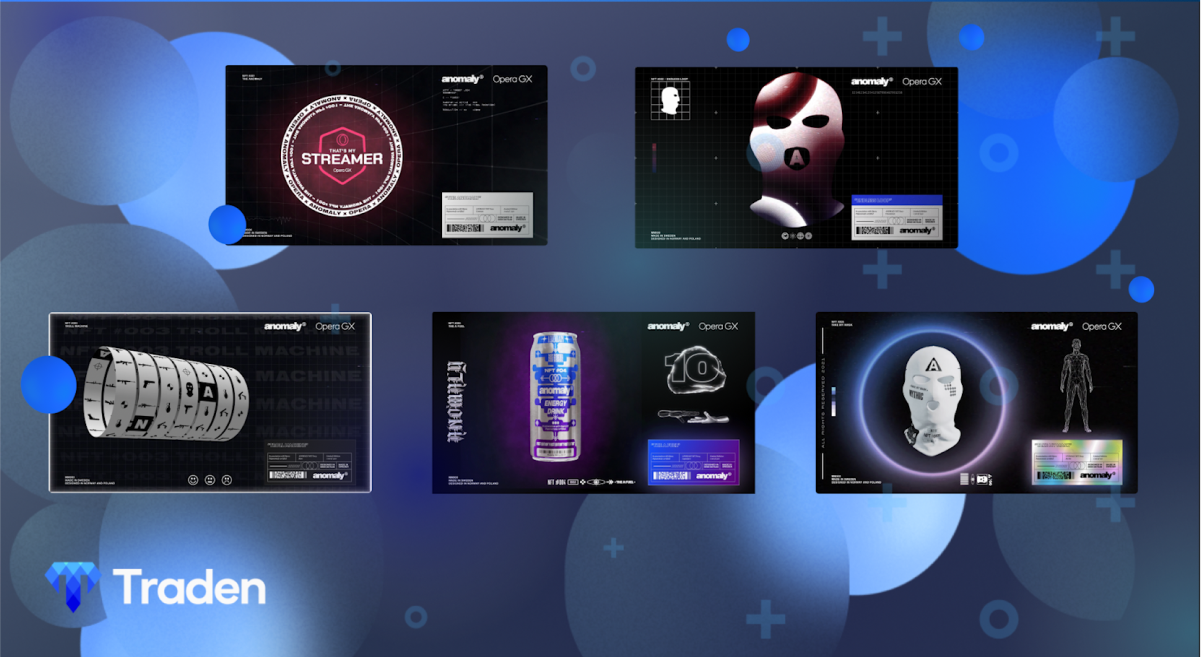 Reading Time:
2
minutes
The collaboration will be kicked off by an auction of five super rare Anomaly NFTs on October 23, followed by a general sale of mystery boxes with NFTs on the new Traden.pro platform starting on Oct 26, 2021.
Opera, the personal browser of choice for hundreds of millions of people and the creator of the world's first web browser with web3 support, through its subsidiary Blueboard Limited, is launching a collaboration with Anomaly, a famous CS:GO streamer with a global audience of Counter Strike: Global Offensive fans. The initiative features the minting of a set of unique Anomaly NFTs and will be kicked off with an auction of five super rare Anomaly NFTs. They will be auctioned off using WETH on the Polygon network.
This move is one that connects Opera's efforts within the blockchain and gaming space. With Opera Gaming, the browser company has developed Opera GX, a web browser dedicated to gamers, as well as GameMaker Studio 2, a free-to-use engine for game creation. Blueboard's NFT initiative is offered as an enjoyable means with which to engage with the digital assets created in collaboration with your favorite streamers, starting with Anomaly. It also presents a new way of interacting between influencers and their fans.
The integration of gaming and blockchain continues to grow. With the creation of a set of unique gamer and influencer-centric NFTs, Blueboard wants to explore increased scalability and lower transaction pricing, using the Polygon blockchain to offer an easy entry point for gamers who are new to NFTs.
The initial auction of the five rare NFTs will be followed by a sale of "Anomaly Cassettes", mystery boxes including more NFTs. The Opera x Anomaly NFTs are a set of ERC-1155 tokens accompanied by stunning visuals. Users will be able to buy the "Anomaly Cassette", a surprise box with a given NFT priced at an affordable USD 9.90. Following the purchase of the Cassette, the buyer will find out which video NFT they got. Hidden in the Cassettes are one of the five NFTs: "The Anomaly", "Endless Loop", "Troll Machine", "The A Fuel" and "Take My Mask". Among the Cassettes will also be nine, individually marked super rare NFT's from each of the five designs. After purchase using FIAT or WETH, the NFTs will be stored on Traden.pro, Opera's NFT marketplace.
Combinations of Opera x Anomaly NFTs will also grant additional privileges to Anomaly's fans. Depending on the combination of NFTs acquired, users may be allowed to join a private club with Anomaly on Discord, play CS:Go with him or receive a personalized gift. The NFT can be updated and the interactions with Anomaly recorded by the blockchain.
Galaxy Racer Increases Prize Pool To Half A Million Pesos, Content Creators To Play 'Squid Game' On Roblox And Pay It Forward To The Gaming Community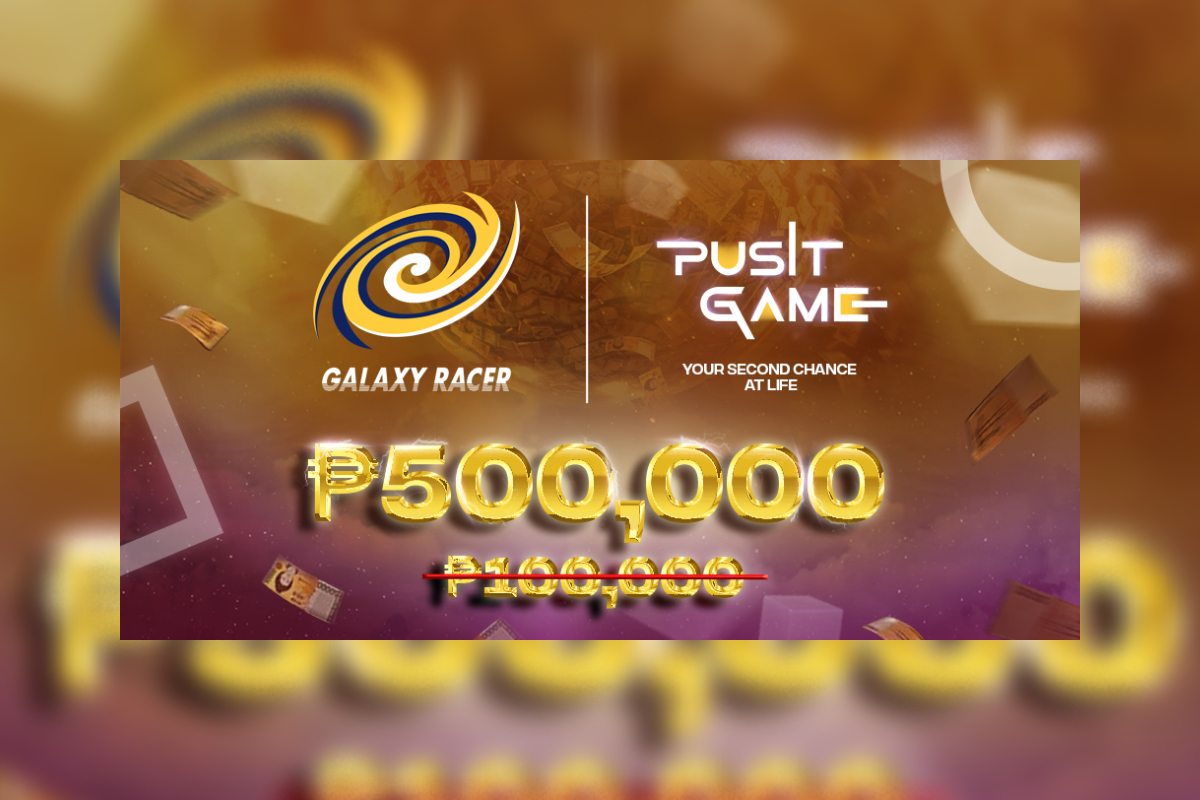 Reading Time:
2
minutes
Galaxy Racer (GXR), one of the fastest-growing esports, gaming and lifestyle organizations in the world, headquartered in Dubai, with market presence in Southeast Asia, Middle East North Africa, South Asia and Europe, has increased its prize pool from P100,000 to a whopping P500,000 (US$10,000) for its 'pay it forward to the gaming community' initiative.
Galaxy Racer will be hosting their very own in-house 'Squid Game' tournament on Roblox, an online gaming platform and game creation system, involving forty-nine Galaxy Racer content creators from the Philippines with over 180 million social media followers. It will be hyper-localized in the Philippines to 'GXR Pusit Game: Your Second Chance At Life'. Pusit means 'squid' in Tagalog and follows Squid Game's iconic survival game show set-up, but with a twist.
Fans will stand a chance to win the prize money by supporting their favourite content creator. Fans will be able to comment on the post of the content creator they are rooting for with the hashtag #GXRPusitGame and an explanation via a story submission on the Galaxy Racer content creator's post of why they think they are worthy to win the prize money for a second chance at life. The entry period for the contest will close on October 21st at 10:00 AM PHT.
The last content creator standing after competing in an intense 7-round gauntlet of trending games will win the tournament, thereafter selecting the most compelling story amongst their fans' entries whereby the lucky fan will receive the prize money of PHP500,000 (US$10,000) which will be announced during the livestream. The online community engagement event will commence on October 22nd, 2021 at 4:00 PM PHT on Galaxy Racer PH's Facebook page.
The GXR Pusit Game will feature notable Galaxy Racer content creators such as model and actress Sachzna Laparan, Filipino TikTok star Spencer Serafica, YouTube creators Tukomi, model and Facebook streamer Kristine Santamena, actor and dancer McCoy de Leon, and actress Ayeesha Cervantes.
Intema announces Isle of Man OGRA license application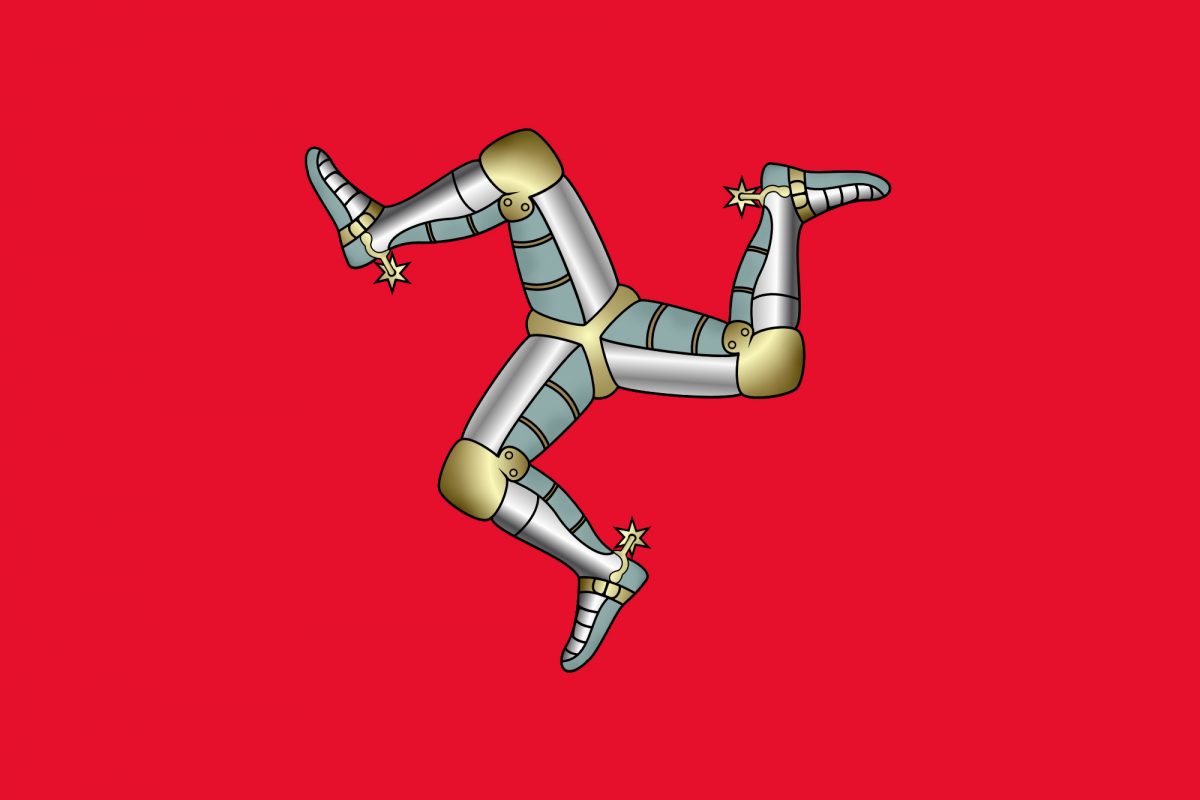 Reading Time:
< 1
minute
Intema Solutions Inc. is pleased to announce that the Isle of Man regulatory authorities have formally accepted for review the application by Livestream Esports Limited, a wholly owned subsidiary of Intema, for a license under the Online Gambling Regulation Act (OGRA) 2001.
"Obtaining this license from one of the world's most prestigious gaming jurisdictions would be another great milestone for Intema, particularly in the context of the proposed acquisition of LOOT.BET," said Laurent Benezra, Intema's President and Chief Executive Officer. "The Isle of Man promotes the highest standards of jurisdictional control in the gaming industry. In addition, the license granted by this regulatory body has many financial and logistical benefits, and would allow us to offer continuous fun, safe and responsible gaming experiences for gamers around the world."
Team Bloodhounds Inc. Acquisition
Additionally, further to the press release dated June 22, 2021 and the press release dated September 24, 2021, as consideration in respect to the acquisition of Team Bloodhounds Inc. ("Team BH"), Intema has made a cash payment of $60,500 and issued 943,396 common shares of Intema to the shareholders of Team BH (with an additional cash payment $60,500 payable in three months following the closing of the acquisition).