37.5+ million copies of Xbox's best-selling games wasted, according to fans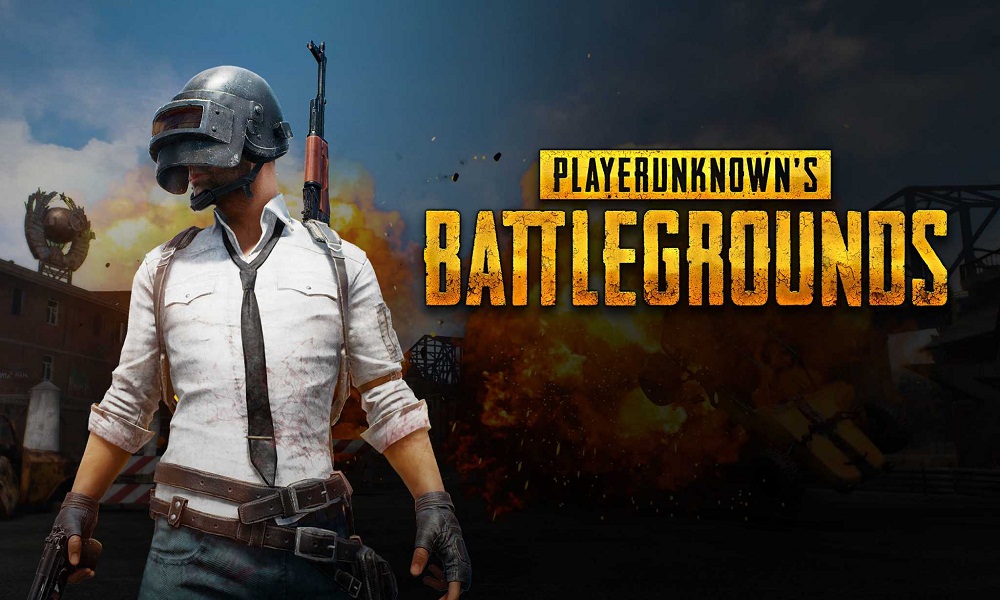 Reading Time:
2
minutes
Microsoft recently released their earnings report for quarter three, revealing that their profits for Xbox content and services have increased a whopping 34% this quarter. Despite this, they claim to have never made a profit from selling the consoles themselves, meaning most of this profit is made from the sales of games. This led ManySpins to investigate exactly how satisfied gamers are with the games they purchase from Xbox.
Using a list of the 20 best-selling Xbox One games, they used Metacritic's user score to find out exactly what players thought of the games they had purchased. Metacritic's user scores range from 0-10, with higher scores indicating better reviews from the gaming community.
Xbox One's best-selling games that disappointed fans most:
| | | | | |
| --- | --- | --- | --- | --- |
| | Xbox One Game | Number of Copies Sold Worldwide | User Score (Metacritic) | Number of copies potentially wasted |
| #1 | PlayerUnknown's Battlegrounds | 8 million | 49% |                 4,080,000 |
| #2 | Call of Duty: Black Ops III | 7.37 million | 46% |                 3,979,800 |
| #3 | Call of Duty: WWII | 6.23 million | 43% |                 3,551,100 |
| #4 | Call of Duty: Infinite Warfare | 4.79 million | 38% |                 2,969,800 |
| #5 | Call of Duty: Advanced Warfare | 5.22 million | 55% |                 2,349,000 |
| #6 | Star Wars Battlefront | 4.14 million | 45% |                 2,277,000 |
| #7 | Assassin's Creed Unity | 3.58 million | 45% |                 1,969,000 |
| #8 | Grand Theft Auto V | 8.72 million | 79% |                 1,831,200 |
| #9 | FIFA 17 | 3.71 million | 52% |                 1,780,800 |
| #10 | Halo 5: Guardians | 4.92 million | 64% |                 1,771,200 |
ManySpins can reveal the game with the most copies potentially wasted is PlayerUnknown's Battlegrounds. The game has sold a total of 8 million copies so far, but with only 49% of players happy with their purchase, around 4 million copies have been wasted.
Call of Duty games claim spots 2 to 5 of the most wasted games, with a grand total of nearly 13 million copies wasted between the four games. COD is known for being expensive as part of Xbox's triple A games, and as there are now 24 COD games, it is easy to see how Microsoft could be more focussed on profits rather than quality gaming.
Coming sixth is Star Wars Battlefront, and with just 45% of players happy with the game that means an estimated 2.2 million copies went to waste. Eighth is Grand Theft Auto V with approximately 1.8 million copies wasted, followed by FIFA 17 in ninth (estimated 1.7 million copies wasted).
Rounding up the top 10 most disappointing Xbox One games is Halo 5: Guardians. Selling a grand total of 4.9 million copies and with a score of 64%, around 1.7 million copies of this game were potentially wasted on unhappy customers.
Kevin Roos, expert from ManySpins.com said: "Many of Xbox's games are £50-60 on release, so despite making a loss on the consoles, Microsoft generates a lot of income through the sales of games and gaming passes. It's not surprising that their profits have increased during the pandemic with more people spending longer at home and less time commuting."
He added: "Microsoft knows that they can sell their consoles for a loss and still make money, especially if they keep bringing out new consoles meaning gamers have to purchase new versions of their games to continue playing."
Methodology:
ManySpins.com used Wikipedia's list of 'best-selling Xbox One games' to find the 20 best-selling video games on Xbox One.
They then searched each game on Metacritic to find the user score for each game, specifically the Xbox One editions.
ManySpins.com then ranked the games from best to worst based on their Metacritic user score to find which best-selling Xbox Ones games players were most disappointed by.
Number of copies potentially wasted was calculated by multiplying the games' total sales from Wikipedia's list by the percentage of negative reviews on Metacritic. These are approximate values only.
All data is correct as of 10/05/2021, but is subject to change.
Virtus.pro is disbanding PUBG MOBILE roster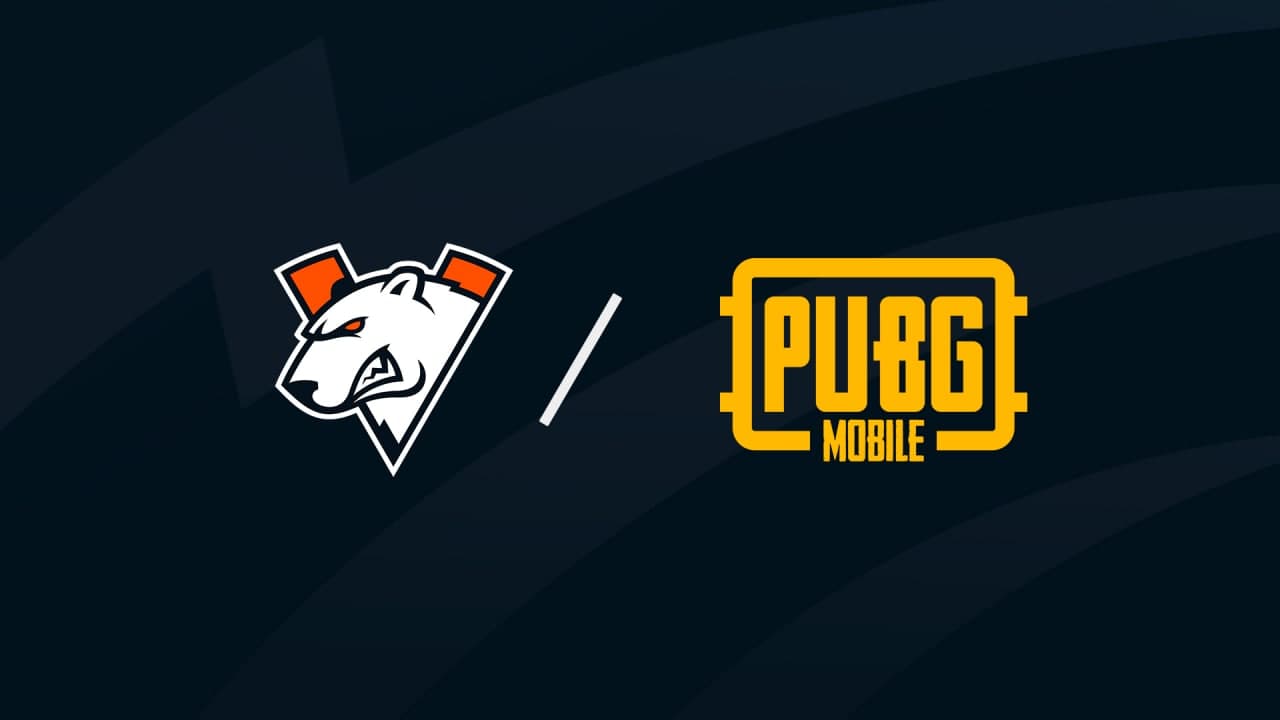 Reading Time:
< 1
minute
Virtus.pro says goodbye to the roster that represented the club in PUBG MOBILE. Players leave the club by mutual agreement and become free agents. We express our gratitude to Aleksey "Purp1e" Asanov, Monlam "OFHAZE" Tsydypov, Nelik "Folly" Prodan, Maxim "SINGLE" Starovetsky and coach Cristian-Roman "Kompot_trash" Corbu for their professionalism and dedication, and also wish them best of luck in their future careers.
In the two years since the signing of the first PUBG MOBILE roster, our club has gained significant experience in competitive mobile gaming, which should help us further develop this promising area. The club retains a slot in Europe, but we are also considering options with different squads in other regions. Stay tuned for more announcements!
REEVO and NetEnt Join Forces to Enhance Gaming Experience for Partners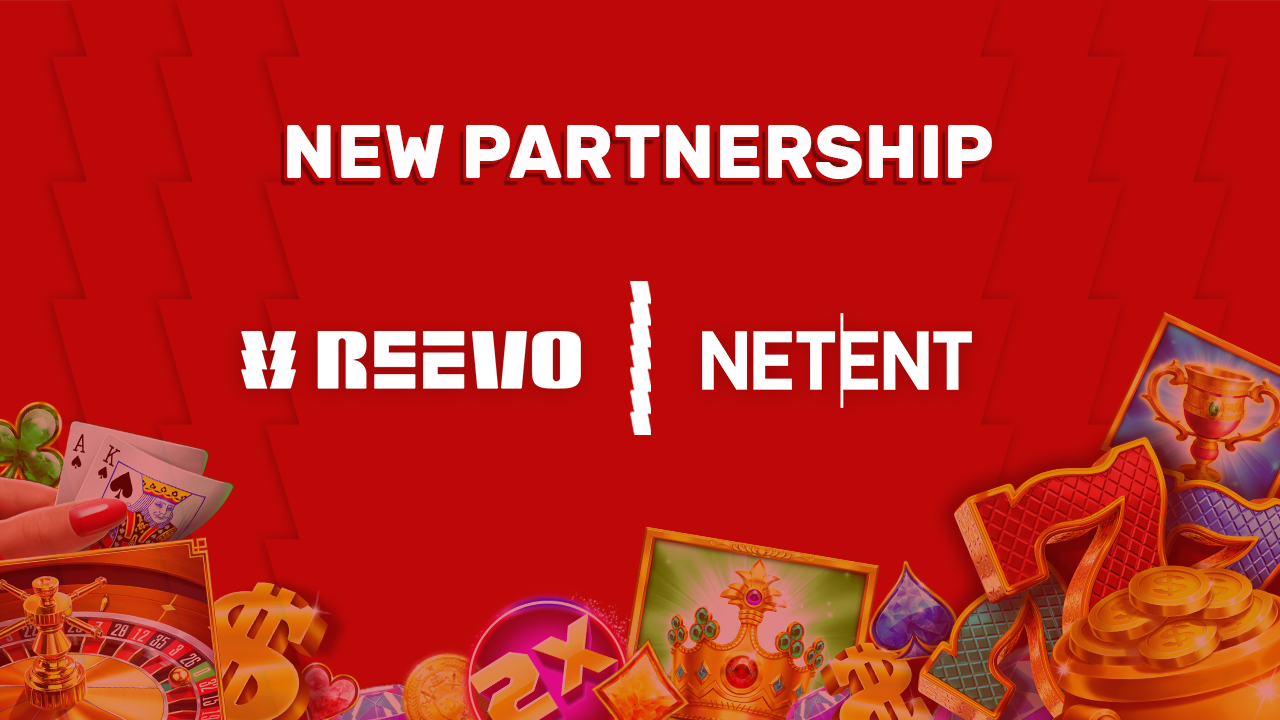 Reading Time:
< 1
minute
REEVO, a leading provider of cutting-edge gaming solutions, is excited to announce a strategic partnership with NetEnt, a renowned provider of the Evolution Group, of premium online casino games content. This collaboration leverages the expertise and innovation of both companies to deliver an unparalleled gaming experience for REEVO's operator partners.
Under this partnership, REEVO operator partners will gain access to NetEnt's extensive portfolio of world-class games content. NetEnt's exceptional range of titles, including popular slots, will be seamlessly integrated into REEVO's platform. This integration will empower REEVO's operator partners to captivate and engage players with a diverse and immersive gaming experience.
REEVO has on boarded 70+ top partners, offering 8000+ games, including slots, table games, and live gaming experiences. This extensive collection is sourced from esteemed third-party suppliers, with support for free rounds. Continuing their commitment to improvement, REEVO plans to add 60+ new game providers in 2023.
Petra Maria Poola, Head of Sales at REEVO, expressed her enthusiasm about the collaboration, stating, "We are thrilled to partner with NetEnt, an industry leader renowned for their exceptional gaming content. This partnership aligns perfectly with our vision to provide our operator partners with the highest quality and most diverse gaming solutions. By integrating NetEnt's outstanding portfolio into our platform, we are confident that we will enhance player engagement, boost operator revenues, and solidify our position as a leading gaming platform provider."
With a shared commitment to innovation and quality, REEVO and NetEnt are poised to unlock new opportunities in the ever-evolving iGaming landscape. By leveraging NetEnt's cutting-edge technology and REEVO's robust platform, the partnership aims to drive growth and success for operator partners worldwide.
Replica Studios introduces AI-Powered Smart NPCs for Unreal Engine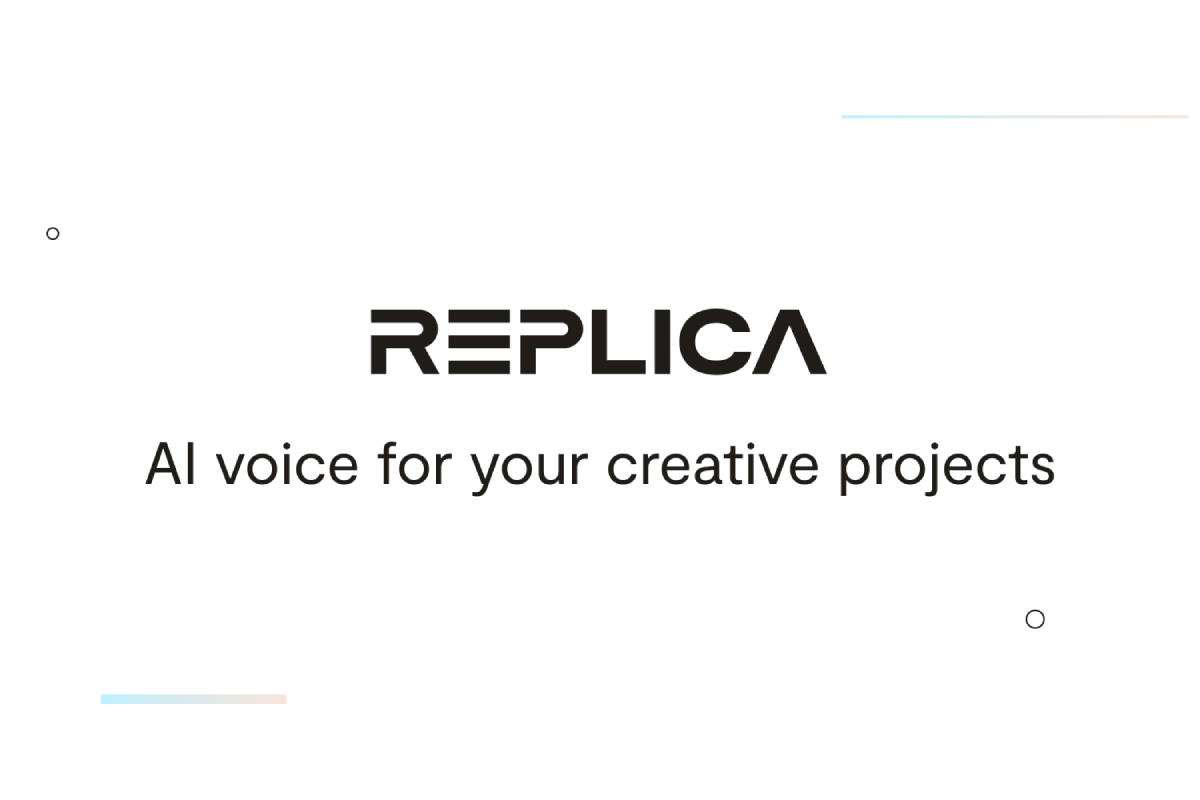 Reading Time:
3
minutes
Replica Studios, developer of a leading artificial intelligence (AI) voice platform for video games, has announced Replica Studios AI Powered Smart NPCs (non-playable characters), a plugin coming to Unreal Engine later this year. Smart NPCs are powered by OpenAI or the user's own AI language model, and Replica's library of over 120+ ethically licensed AI voices, allowing game developers to develop games at scale and create new dynamic gaming experiences.
To showcase the revolutionary technology, Replica has released a Smart NPC demo experience utilising a modified version of Unreal Engine's Matrix Awakens sample project to showcase some of the features that will be available with the plugin. Watch the trailer here.
"At Replica, we believe AI Voice technology has two-fold potential for furthering narrative-heavy games: eliminating critical bottlenecks in the development process, enabling studios to tell ever bigger and immersive stories, and allowing for the creation of never seen before living-world gaming experiences that shape around the player in real-time," said Shreyas Nivas, CEO of Replica Studios. "Smart NPCs will allow smaller studios who don't have the resources to script and vocalise on scale to dream big and scale their games 10x or 100x into the epic adventure they've always wanted to make."
In Replica's Smart NPC Experience, AI-powered NPCs will dynamically respond to the player's in-game voice in real time. Characters will change their dialogue, emotional tone and body gestures in reaction to how the player speaks to them. Replica Studios' NPCs now have a broader range of emotions thanks to Replica's recent Style Morphing update.
Game designers can also alter the information provided to the AI characters to instruct them to behave differently or have certain personalities, or incorporate their own AI language models to suit their project.
"Just as live service games and battle royale have emerged as popular gaming experiences in the last decade, we see AI creating a new category of virtual experiences known for depth of narrative and dynamic storytelling with hundreds of characters, ever expanding quests and stories," said Nivas. "When teams begin adopting AI to create these new experiences, we will see the role of writers and narrative designers evolve. Rather than writing complete narrative arcs, they'll create and fine-tune the conditions that power these AI Smart NPCs – game lore, backstories and motivations – to add a human element that will lead to an engaging live player experience."
When Replica's Smart NPC plugin launches for Unreal Engine later this year, game developers will be able to integrate Smart NPCs into their own projects to begin scaling up characters in their games. The plugin integrates AI language model smarts along with Replica's text-to-speech models and animates the characters in real-time by outputting sound phonemes and timelines to match an audio stream, while using a customised blend space for facial animations to power accurate lip sync, and custom animation blueprints to send body gesture messages for NPCs during their listening, thinking and speaking phases. The result is a natural looking and behaving NPC that can surprise and delight players with thoughtful, funny, and provocative responses, depending on their personal contexts as well as the voice input directly captured from players' microphones.
The demo will initially run as a cloud based solution but is working towards a locally based solution to give a low latency, multi-user concurrent live experience.
"Within the next technology hop we will see AI powered Smart NPC live games and virtual experiences with hundreds of live concurrent players and NPCs all together, with no more latency than a zoom video call that has hundreds of participants," concluded Nivas.
Access to Replica Studios' Smart NPC playable demo is available on the official website. To sign up for the Smart NPC beta, please visit the registration page. For more information about Smart NPCs, please read the official blog post.