Three IPL Franchises Join Socios's Network of Major Global Sporting Properties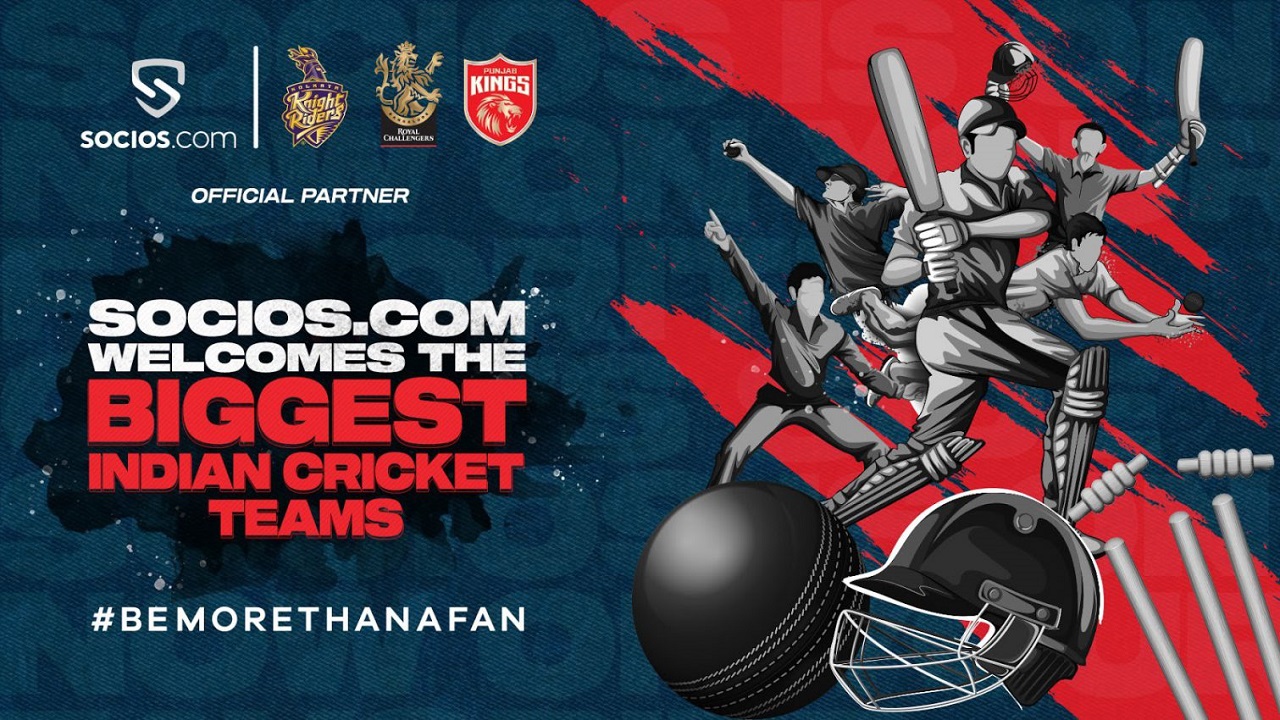 Reading Time:
3
minutes
Chiliz, creators of the Chiliz Blockchain and Socios, the world's leading sports tech fan engagement and monetization platform, have announced partnerships with three IPL franchises; Royal Challengers Bangalore, Punjab Kings and Kolkata Knight Riders.
The IPL is a Twenty20 cricket league contested by eight teams out of eight Indian cities with the highest attendance levels in world cricket and an overall brand value in excess of $6.5B.   The T20 season was suspended last week keeping the safety, health and wellbeing of all the stakeholders in mind.
With no games for the foreseeable future, all three teams and Socios.com are now taking the opportunity to explore common blockchain and digital initiatives aimed at improving fan engagement.
Socios is a direct-to-consumer (D2C) platform that leverages blockchain technology to provide the world's leading sporting organizations with the tools to engage with and monetize their global fanbases. Chief among the solutions offered to these properties are Fan Tokens –  digital assets, minted on the Chiliz blockchain, that provide owners with access to voting rights in polls, VIP rewards, exclusive club and sponsor promotions, AR-enabled features, chat forums, games and competitions.
The announcement takes the total number of partners in the Socios.com network to more than 30.  The Socios.com roster consists of a host of major international sporting properties, including  European soccer giants FC Barcelona, Paris Saint-Germain, Juventus, AC Milan and Manchester City and the UFC.
Chiliz $CHZ is a crypto unicorn with a market capitalization of $3B. The company has major global expansion plans and will continue to grow their existing presence in Europe, while increasing their global network with new partnerships in the US, UK, Asia and South America.  The company has multiple office locations around the world and will open new US, European and South American headquarters in New York, Madrid and Sao Paulo in 2021. Chiliz generated revenues of $30M in 2020 that was shared with partners and is targeting $200M in 2021.
Satish Menon, CEO – Punjab Kings, said: "The IPL is amongst the top leagues in the world today and
Cricket is the second most popular sport in the world  and is followed by fans universally.
"We are happy that Socios.com has recognized this and partnered with us. The partnership with Socios.com is a significant step towards a new genre of fan engagement that will emerge from this. We hope that the association benefits both the franchise and Socios.com and helps in the overall growth of the Franchise."
Venky Mysore, CEO & MD of Kolkata Knight Riders, said, "The suspension of IPL was an unfortunate, but very much a necessary step to protect the safety of the players. We were keen to look at new ways of enhancing and optimizing how we engage with our fans, and Socios.com seemed like the right fit. Socios.com has already proven what a powerful tool it can be for fan engagement with some of the biggest sporting organisations in the world. Kolkata Knight Riders is honoured to be among the first IPL teams to forge a partnership with them and we're excited to begin exploring all the possibilities this new partnership offers."
Speaking of the partnership, Rajesh V Menon, Vice President & Head of Royal Challengers Bangalore, said, "RCB keeps the fan centre stage in everything we do. With the tournament paused for now and discontinued on-field entertainment, RCB has gladly partnered with Socios.com to bring some off-field engagement for our fans. With this partnership, we continue to look at new ways of enhancing and optimizing how we engage with our fans."
Alexandre Dreyfus, CEO of Chiliz and Socios said: "The suspension of the league was a vital step in the fight against COVID-19 in India, but Royal Challengers Bangalore, Punjab Kings and Kolkata Knight Riders all see this period of on-field inactivity as an opportunity to begin exploring the range of possibilities partnering with Socios.com offers.
"Cricket is the second most popular sport in the world and transitioning passive fans into active fans is essential to its future.
"I'm very excited by the huge potential of these partnerships and future collaborations in this massive, vibrant market."

Galaxy Racer Increases Prize Pool To Half A Million Pesos, Content Creators To Play 'Squid Game' On Roblox And Pay It Forward To The Gaming Community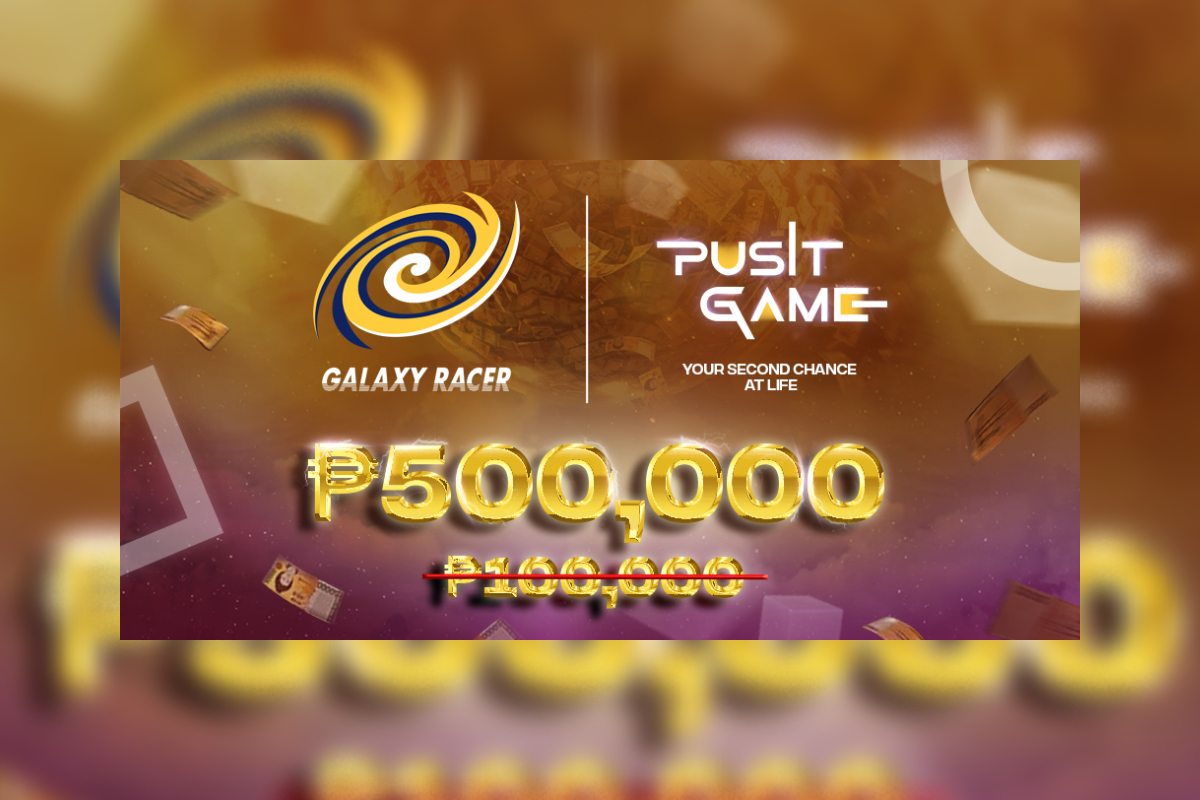 Reading Time:
2
minutes
Galaxy Racer (GXR), one of the fastest-growing esports, gaming and lifestyle organizations in the world, headquartered in Dubai, with market presence in Southeast Asia, Middle East North Africa, South Asia and Europe, has increased its prize pool from P100,000 to a whopping P500,000 (US$10,000) for its 'pay it forward to the gaming community' initiative.
Galaxy Racer will be hosting their very own in-house 'Squid Game' tournament on Roblox, an online gaming platform and game creation system, involving forty-nine Galaxy Racer content creators from the Philippines with over 180 million social media followers. It will be hyper-localized in the Philippines to 'GXR Pusit Game: Your Second Chance At Life'. Pusit means 'squid' in Tagalog and follows Squid Game's iconic survival game show set-up, but with a twist.
Fans will stand a chance to win the prize money by supporting their favourite content creator. Fans will be able to comment on the post of the content creator they are rooting for with the hashtag #GXRPusitGame and an explanation via a story submission on the Galaxy Racer content creator's post of why they think they are worthy to win the prize money for a second chance at life. The entry period for the contest will close on October 21st at 10:00 AM PHT.
The last content creator standing after competing in an intense 7-round gauntlet of trending games will win the tournament, thereafter selecting the most compelling story amongst their fans' entries whereby the lucky fan will receive the prize money of PHP500,000 (US$10,000) which will be announced during the livestream. The online community engagement event will commence on October 22nd, 2021 at 4:00 PM PHT on Galaxy Racer PH's Facebook page.
The GXR Pusit Game will feature notable Galaxy Racer content creators such as model and actress Sachzna Laparan, Filipino TikTok star Spencer Serafica, YouTube creators Tukomi, model and Facebook streamer Kristine Santamena, actor and dancer McCoy de Leon, and actress Ayeesha Cervantes.
M88 expands esports coverage by partnering with BETER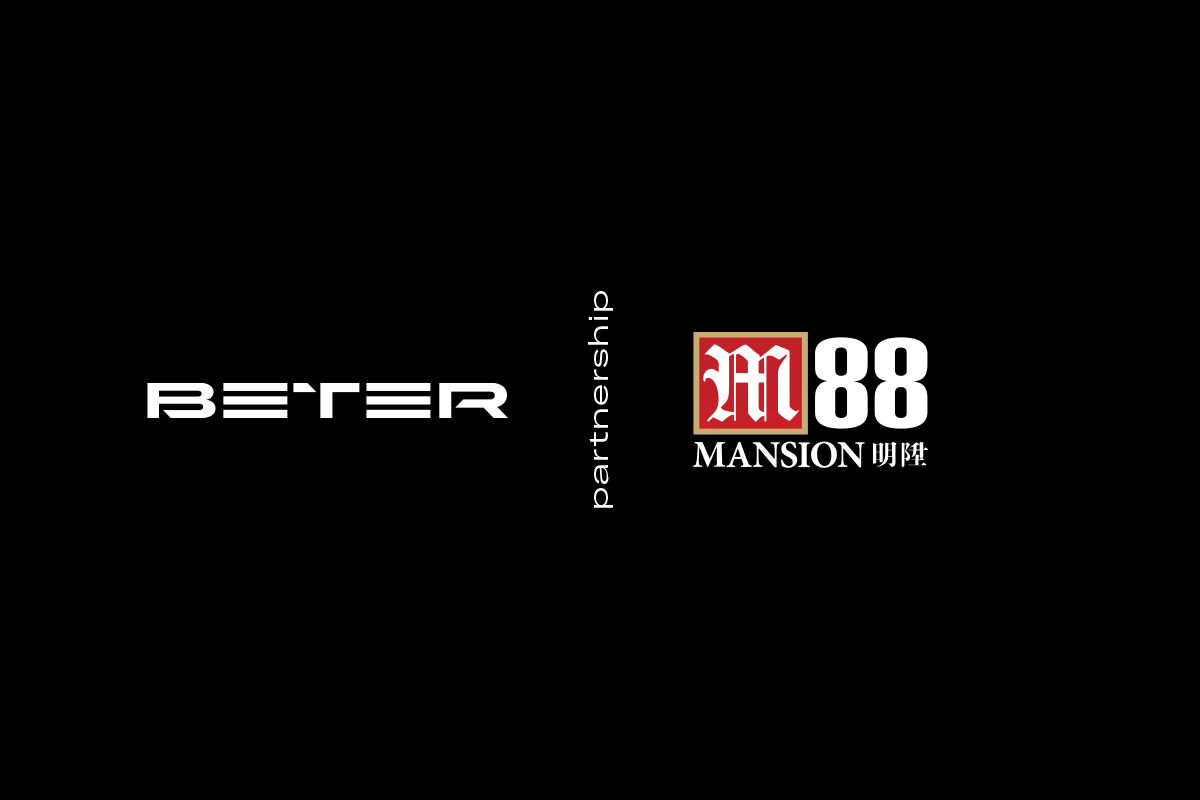 Reading Time:
2
minutes
International sports and esports betting provider BETER announced today that they have teamed up with M88. The leading Asian sportsbook has decided to take advantage of BETER's portfolio to further engage their players across the region with the addition of more than 30,000 extra global esports tournament events and 200,000 ESportsBattle matches every year.
"Here at BETER, we are convinced that collaborating with M88 is another significant step towards increasing our presence in the Asian market, which is one of our primary focuses for the next few years. We firmly believe that this partnership will prove to be prosperous and beneficial for both parties," said Gal Ehrlich, CEO at BETER.
BETER will provide M88 with customised quarter markets that perfectly suit their players' needs. All live streams, data, odds, and margins can easily be managed in the BETER's Client Console.
"We've been interested in the type of fast content which BETER provides for some time, and we also see exactly what BETER can offer to M88 customers with live streaming of engaging ESportsBattle matches and odds for the most popular global esports tournaments. The integration and testing process proved that we found a reliable partner with top-notch solutions that will help us further enhance what we offer bettors," said Alan Wafer, Head of Business Development at M88.
In his strategy presentation in July 2021, Gal Ehrlich emphasised that expanding into the Asian market is one of BETER's core goals, as this region represents a promising avenue for future business growth. He also added that the company would focus on expanding its product portfolio and developing exclusive content.
BETER is a leading provider of fast sports & esports content, live streaming, live data, and odds for the betting industry. BETER powers Setka Cup, ESportsBattle and Asia Pro League tournaments and offers trading of world esports events. BETER sports and esports content is featured on more than 100 sportsbooks across the globe.
Okada Manila to Go Public by Merging with SPAC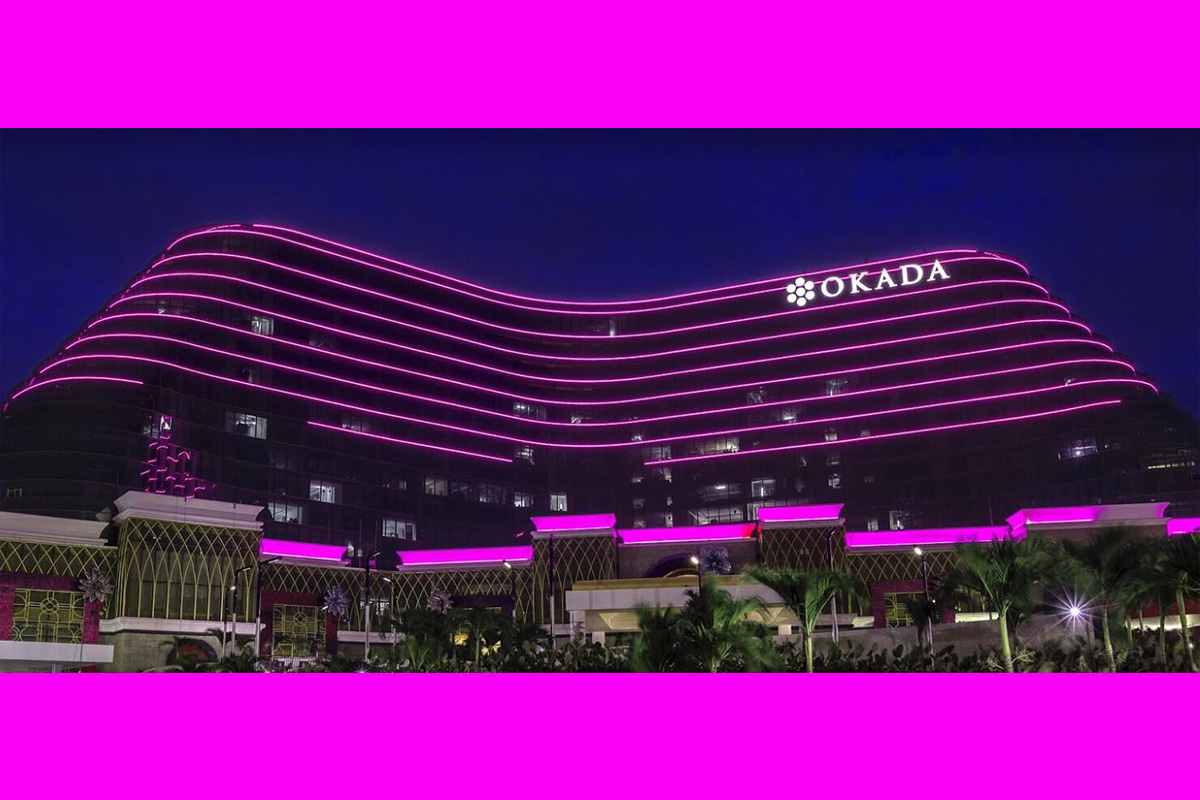 Reading Time:
< 1
minute
Okada Manila has signed a merger agreement with blank-check firm 26 Capital Acquisition Corp that will see its stock listed on the Nasdaq through an American Depository Receipt programme.
The US$2.6bn merger will provide the casino operator US$275m in cash proceeds that will be used for growth and other corporate purposes. It is expected the merger will close in the first half of next year.
"With its beautiful new facility, a desirable location in one of the fastest-growing gaming markets in the world, and potential for industry-leading margins and cash flow conversion, I believe Okada Manila is an extremely compelling investment," Jason Ader, Chairman and CEO of 26 Capital, said.
According to local media reports, Universal Entertainment Corp will continue controlling approximately 88% of the combined company once the deal is closed. Byron Yip, current Okada President, will continue leading the company.
"We are fortunate to operate the most luxurious integrated resort in the Philippines, and excited to realise the full potential of this state-of-the-art facility for gaming, entertainment, and hospitality as a public company and in partnership with Jason Ader of 26 Capital," Byron Yip said.