The Polish Online Gambling Scene: Laws, Games and More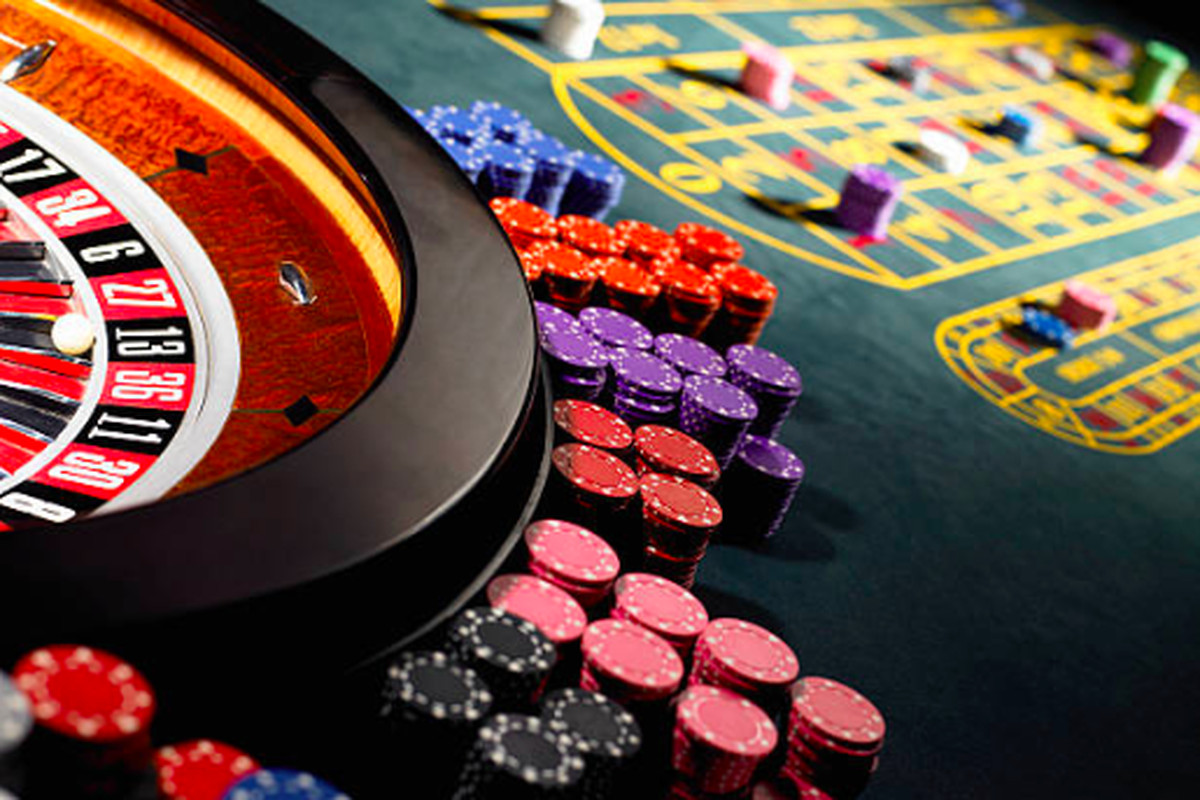 Reading Time:
4
minutes
Some Insights into the Polish Gambling Market
Whilst the Polish market is relatively small when compared to ones like the US or Canada, we hope you're not underestimating it. In fact, it's currently making waves within the Polish gambling community and the rest of the world. Don't believe us? Here are some figures that suggest otherwise.
Let's back track a little. In 2006, the market (both offshore and onshore) were estimated to be worth more than €82.5 million. This is extremely significant because it reflects the 28% increase in the casino operators who started offering their casino games and services to Polish players throughout 2012 and 2016.
Fast forward to 2021, the latest figures show that the Polish gambling industry has serious potential to become one of the most significant markets in the Eastern Europe market. We're not surprised by this since the gambling revenue achieved in 2020 surpassed the €5 billion mark.
If we compare and contrast the Polish market to the Croatian and Russian markets (worth €350m and €600m respectively), you may wonder why the Polish gambling industry is gaining more traction. Given that the numbers are already so high, we can expect a bigger number by the end of 2021!
Polish Online Gambling Laws and Regulations
No one can dispute facts and figures; it's evident that the Polish gambling industry is doing pretty well. Nevertheless, this market still faces one problem – strict gambling regulations.
At the time of writing, Polish players can participate in forms of gambling that are licensed and regulated by Act on Gambling Games (November 2019). This includes anything from slot machines, low-stake machines, bingo, casino gambling, lottery games and sports betting.
If you are paying attention, you'll notice we haven't mentioned online casino games. Truthfully, that's a bit of grey area in Poland. In fact, the only licensed online casino that is permitted to offer casino games is Totalizator Sportowy.
Most Polish casino enthusiast know what to expect at this point. That said, these archaic gambling laws may jeopardise the potential growth of the Polish market in the EU if things don't change soon.
Back in 2017, new laws were introduced. Of course, players and operators were hoping that lawmakers would introduce that would make sense within the digital community. Nevertheless, the situation remained the same – if not worse!
In fact, the new laws that were imposed introduced new mechanisms that blocked unlicensed gaming providers. Anyone caught offering casino games and services in the country would have to deal with the repercussions at  a later stage.
In a nutshell, this all boils down to one major problem within Poland's legal system. In this respect, Poland's gambling legislation doesn't define what online gambling is since the laws haven't been revised accordingly. Needless to say, this is a problem operators who are serious about offering a gaming experience to interested players.
That said, there are some silver linings here. In fact, players can still enjoy a great online casino experience. Poland's gambling legislation allows players to create casino accounts and place bets at offshore casino sites.
Of course, they need to be licensed. If you're not sure where to start, kasynopolskaonline.com can give you a head start. Rest assured you're spoiled for choice with all the reputable platforms that are on offer. You have complete peace of mind that all casinos listed on this affiliate partner are licensed by legit gaming bodies such as the Malta Gaming Authority, the UK Gambling Commission and the Kahnawake Gaming Commission amongst others.
Along with choosing a provider that clearly states it's licensed by any of the aforementioned gaming bodies, you also have to be at least 18 years old. Some casinos may even require you to be at least 21. Bottom line – do your research properly and you will have no problems.
Benefits of the Polish Gambling Industry
Whilst there's nothing none of us can do about the strict gambling laws that are currently in place, there's no reason why you should miss out on all the fun that is guaranteed when you sign up to an offshore Polish Casino.
For starters, every gaming experience guarantees non-stop action, thrills, big wins and so much more! So, the question is, what's in it for you if you hit that all-important sign up button? Well, the stakes are high, we'll tell you that. From top-tier games, generous bonuses and an experience that exceeds all expectations, you're in for wild ride.
Bonuses
From the moment you sign up, you can claim a welcome bonus that you can use select games. And that's not all! You can also claim timed promotions, daily deals and other bonuses as you climb up the casino ladder. If you really want the royal treatment, you can also join a VIP program! In this case, you can bag lucrative prizes such as bigger cash prizes, more free spins, faster withdrawals, birthday bonuses and even flight tickets! (T&Cs Apply to All Bonuses)
Games
Of course, no online casino gaming experience is complete without its games.  Simply put, players are spoiled for choice. Whether you're a slot player or a table game player, there's something for everybody's tastes and preferences.
The good thing about this is that all games are created by gaming giants such as NetEnt, Microgaming, Playson, Rabcat, Blueprint Gaming, Evolution Gaming and many others. Just by looking at their gaming portfolios, you can tell they're not messing around. Year after year, they are raising the bar with new releases that are generating a lot of excitement across the globe.  We're talking popular jackpot slots, intense table games like blackjack, roulette and poker, as well as thrilling live casino.
Accessibility
Don't worry if you have no prior gaming experience; what's great about online casino platforms is that you have the option to play for free or for real money. In this way, you can get some practice in and stand a better chance of securing more wins. Best of all, you have the option to play your favourite games on your desktop devices or on your phone. How cool is that?!
Customer Support
Finally, you have complete peace of mind if any problems or technical issues crop up during a gaming session. Most reputable providers offer speedy communication via email, telephone and even a pretty nifty 24/7 live chat feature. In this way, you can reach them at any time of day.

Bet-at-home Decides to Temporarily Discontinue Offering Online Casino in Austria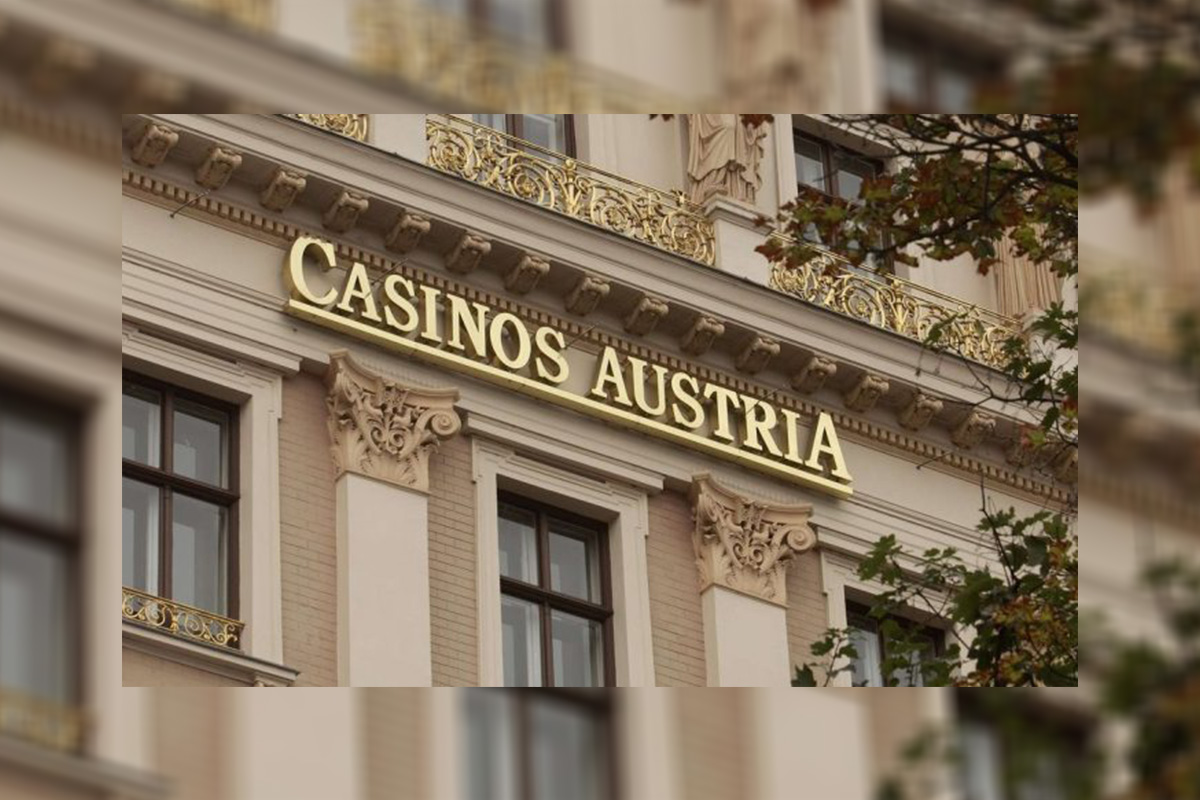 Reading Time:
2
minutes
Bet-at-home AG has announced that it will temporarily discontinue its offering of online casino in Austria, and recognise further provisions due to player lawsuits for repayment of gaming losses.
The Management Board decided during a meeting with the Supervisory Board to put the online casino offering in the country on hold. This is due to the fact that, even though the company considers itself to be lawful, the continuation of the activity before final legal clarification over a period of time that is currently no longer foreseeable would lead to a steadily increasing risk potential that appears indefensible overall.
The Germany-based company had already announced that it was facing legal claims from customers for a reimbursement of gambling losses in the online casino.
In a statement released by the company, the bet-at-home.com AG Group said it still considers the online casino monopoly of the national Austrian gambling regulation to be "contrary to European law", and considers itself to be a "lawful online casino provider in Austria".
Regarding the necessity derived from the current European Court of Justice case law of a recurring review also by the Austrian courts, bet-at-home.com AG Group deems it is not taking place to the required extent, and has so far assumed a positive development of case law in particular at the higher courts in the appeal instances, until the end of the first half of 2022.
However, due to a recent decision by the Austrian Supreme Court, it is now unclear whether the bet-at-home.com AG Group will be able to enforce its legal opinion in Austrian courts in the foreseeable future.
The decision on any resumption of the online casino offering in Austria will be made in the future depending on the development of the legal framework, and the company "will continue to use all available legal means to take action against the lawsuits filed in Austria".
The Management Board also decided to recognise further provisions for the customer lawsuits for reimbursement of player losses that have been pending in Austria to date.
As a result, the Company provisionally expects gross betting and gaming revenues of between EUR 93 million and EUR 98 million for the bet-at-home AG Group in fiscal year 2021 and negative EBITDA of between EUR -14 million and EUR -10 million, which includes expenses of EUR 24.6 million in connection with the Austrian customer lawsuits.
Depending on the decision of the Austrian tax authorities, the Company assumes that gaming levies amounting to 40% of the relevant amounts will have to be refunded to the bet-at-home AG Group on player losses to be reimbursed. However, due to legal uncertainties, these amounts are not used to reduce the aforementioned expenses and are not capitalised.
Hamburg Games Conference 2022 will focus on "Moving Markets" – digitally & on-site in Hamburg on March 2-3, 2022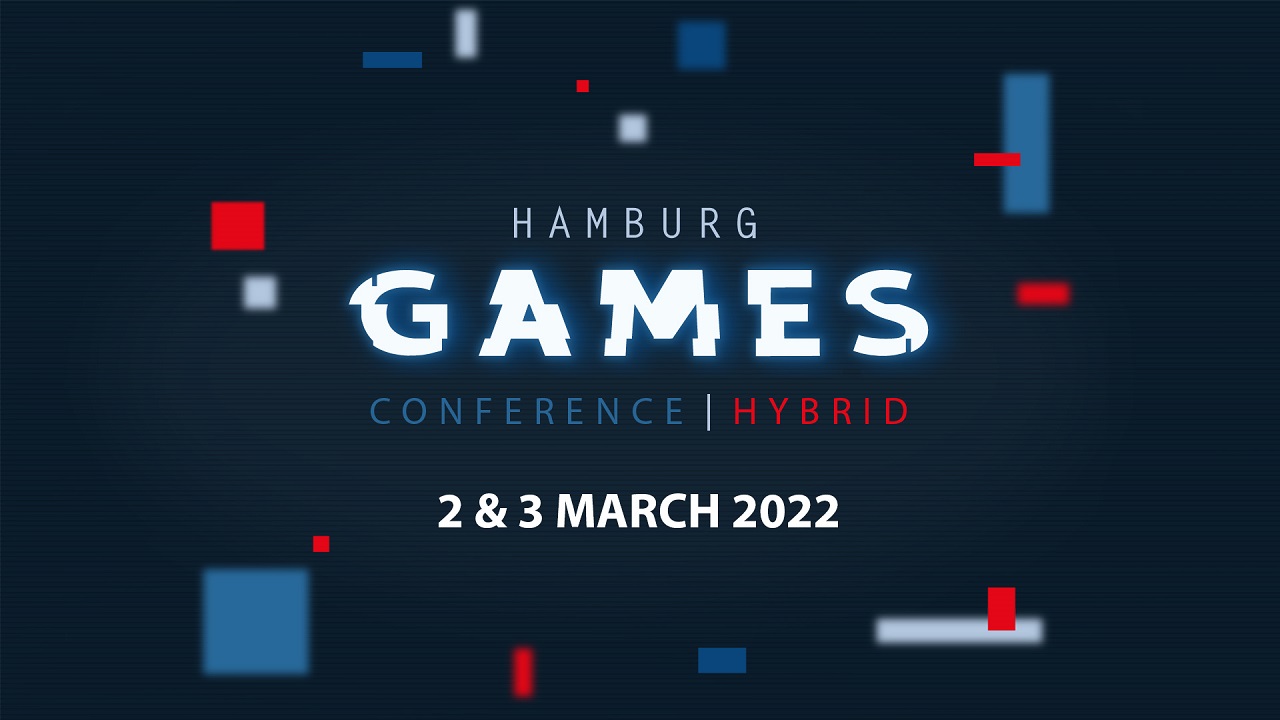 Reading Time:
2
minutes
The 13th Hamburg Games Conference on March 2nd and 3rd, 2022, invites international speakers, games industry experts, thought leaders, and trade visitors to exchange ideas at the hybrid event. Under the conference theme "Moving Markets" it will present keynotes and discussions on the constantly changing markets and business models in the games industry. For the first time, the Hamburg Games Conference is calling for topic proposals in a Call for Speakers. In addition, visitors can expect networking events, an expo area, and matchmaking both online and on-site. For the first time, the Hamburg Games Conference 2022 will pursue a hybrid event concept, where visitors can interact both in Hamburg's Zeise Cinemas and digitally on a custom developed, playable conference platform. Tickets are available now.
Constant renewal, innovation, and change continue to be the key pillars of the games industry. New sales channels and target groups are opening up, and innovative business models are emerging. So, what will the games industry of tomorrow look like? And how do companies act with foresight and flexibility in the highly competitive games market to play a leading role in the future?
"Growth and change in the games industry received a boost amidst the global pandemic, which continues to shape its face today. We are looking forward to discussing current developments and open perspectives of the future of the industry together at the Hamburg Games Conference" says Dr. Ralph Graef from co-organizer GRAEF Rechtsanwälte.
The second conference track "Games Funding" will focus on news and best practices concerning games funding in Germany from the federal government, and regional funding offers from the federal states, such as the Games Lift Incubator and Prototype Funding in Hamburg.

Hamburg Games Conference: hybrid concept for the first time
This year, the Hamburg Games Conference will bring its international audience together at two locations for the first time: The first day is digital for all participants. On a browser-playable, interactive virtual cruise ship, conference visitors will meet for matchmaking and spontaneous video networking and discover new games projects and services in the online expo. The platform was developed specifically for the conference in 2021 and will be further expanded with new content and functions. For the second day of the conference, the Zeise Cinemas in Hamburg will open their doors with talks, discussion rounds, and networking events. The talks and panel discussions of the main track will also be broadcast live via the online platform.
"Drawing from the experience of the Hamburg Games Conference Online in 2021, we are once again offering international participants who cannot make the trip to Hamburg the event-feeling at home. Through the online platform, we connect participants in Hamburg with industry contacts around the world. Those who grace the 'Gamecity Hamburg' with a visit to the conference will also be offered the complete program on-site on March 3, including our Gamecity Treff in the evening," says Dennis Schoubye, project lead at Gamecity Hamburg.
In 2021, the Hamburg Games Conference welcomed over 650 people from 34 countries to a digital-only edition of the conference. As an on-site event, the Hamburg Games Conference was last held in February 2020 at Zeise Cinemas – with over 400 international visitors.
Greentube expands presence in Germany with NOVOLINE partnership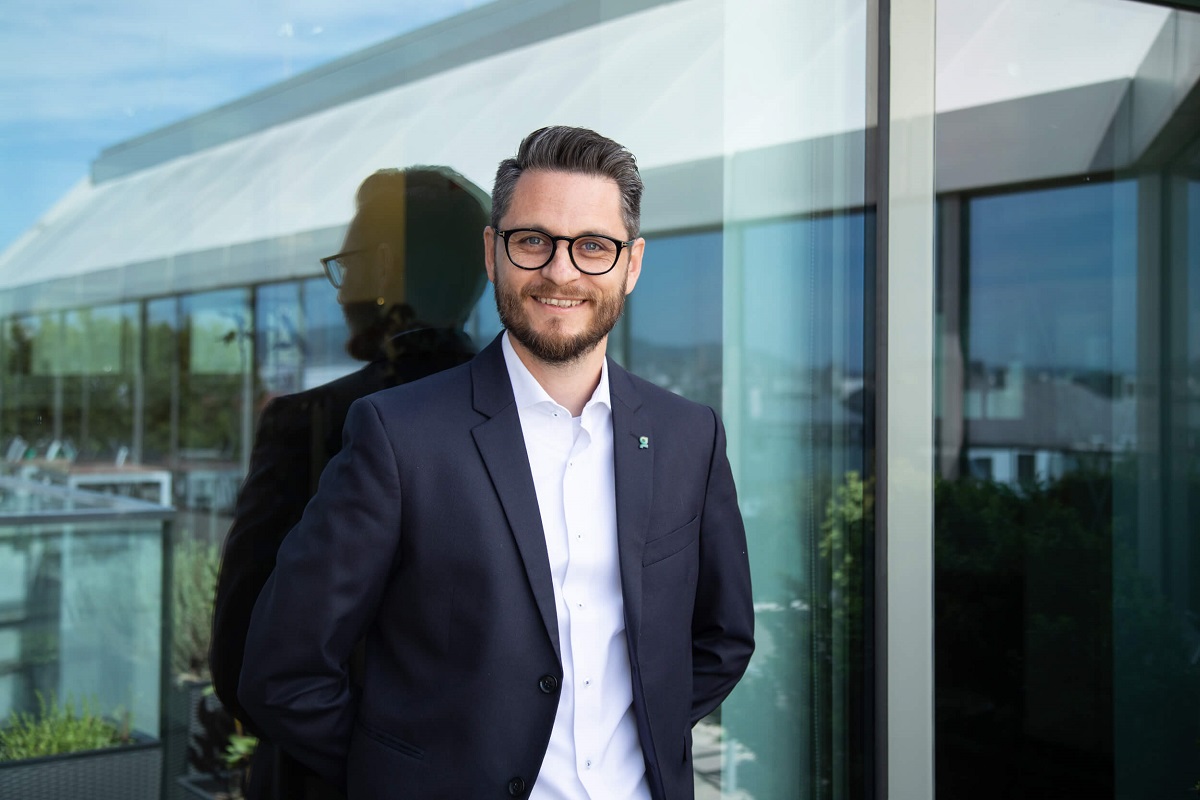 Reading Time:
2
minutes
Greentube, the NOVOMATIC Interactive division, has boosted its presence in the German market after taking its content live with local operator NOVOLINE, the online brand of LÖWEN ENTERTAINMENT which is part of the NOVOMATIC Group.
The operator is Greentube's first German B2B partner to take NOVOMATIC's blue-chip titles live in the country and the portfolio includes an impressive 165+ games, with many of the top-performers currently only available in the country on a select few websites.
NOVOLINE's customers now have access to classics Book of Ra™ deluxe, Lucky Lady's Charm™ deluxe and Sizzling Hot™ deluxe, as well as more recent gaming content including titles from the Diamond Link™ and Cash Connection™ series.
The partnership is the latest in a string of deals that have seen Greentube introduce its content to licensed operators in Germany since new legislation came into force on 1st July, permitting nationwide online gaming.
NOVOLINE is the online brand of LÖWEN ENTERTAINMENT, one of the leading manufacturers of gaming machines and operator of more than 520 arcades in Germany. Its customers are familiar with NOVOMATIC's content which it can now offer online for the first time. Players can register for the online offer directly via novoline.de or in one of currently already more than 1,500 partner gaming arcades situated all over Germany.
Michael Bauer, CFO/CGO at Greentube said: "Germany is a key market for us going forward and with our content already popular among local brick-and-mortar players we are excited to expand our presence online through this deal with NOVOLINE. As the first Greentube partner to offer NOVOMATIC's blue-chip titles in Germany, apart from our own brand StarGames, this partnership is an important step for us as we gain a foothold in this newly-regulated and exciting market."
Oliver Bagus, Director of LÖWEN ENTERTAINMENT, said: "In 2006, we revolutionised the arcade market with new multi-gamers and NOVOMATIC's games content. We now want to repeat this technological revolution online. We are thrilled to be one of the first operators to offer players classic titles such as Book of Ra and Sizzling Hot, as well as having the biggest selection of Greentube games on the market with more than 165 titles available."