How the Re-Regulation of the Swedish Market Affects Players and Casino Operators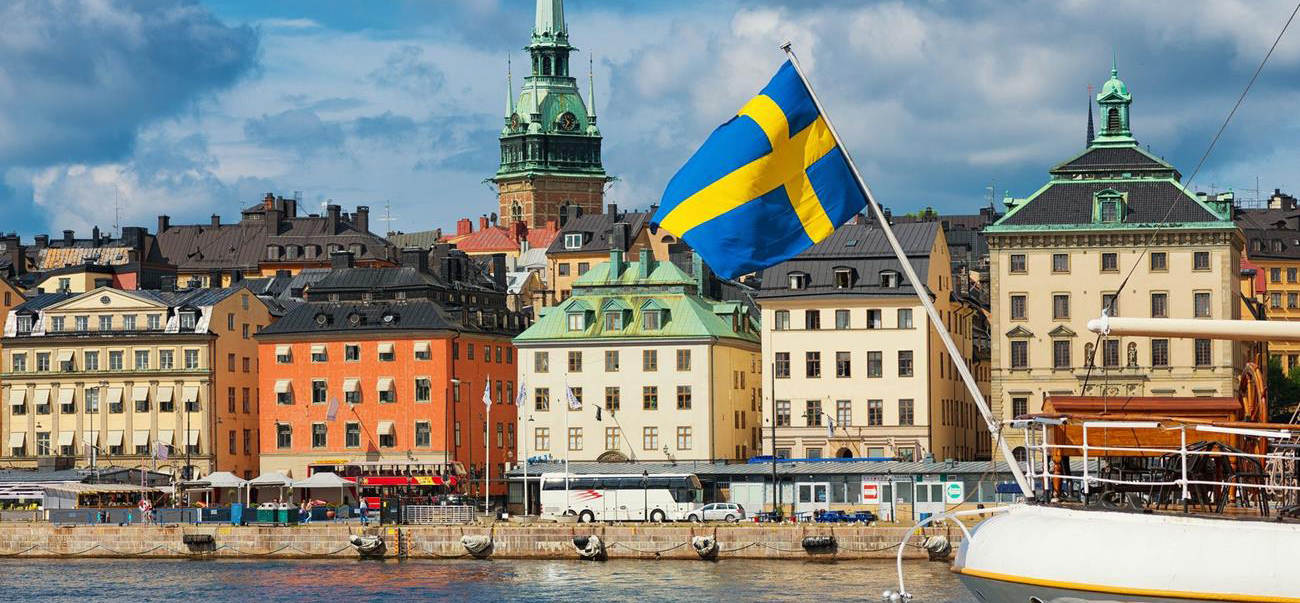 Reading Time:
7
minutes
Gambling industries from all over the world have to comply with a set of gambling regulations. Some are quite reasonable, whilst others may be more restrictive. Regardless, we can agree that they're all confusing irrespective of the country you're residing in.
In this post, we're going to tackle the ins and outs of the Swedish gambling market. In particular, we're going to talk about some gambling laws that are currently in place, and  how these are affecting casino operators and players
Gambling in Sweden: An Overview
Did you know that gambling in Sweden dates back to the 11th Century? That's right! In fact, its roots can be traced back to the time when the Vikings conquered the land. According to several historians, it seems the Swedes used a dice game to settle a land dispute with the Norwegians.
Nowadays, Sweden has sought to become one of the biggest gambling markets in Europe. With well-known brands such as Unibet and Betsson, both of which fall under Kindred group, the Swedish gambling market has well and truly made its mark on the world.
As far as land-based gambling goes, there are currently four brick and mortar venues in Sweden. They are located in Sundsvall, Gothenburg, Stockholm and Malmo. As you can expect, these land casinos are packed with slot machines, poker, blackjack, roulette and baccarat. To enter a casino and play any of these games, you must at least be 20 years of age.
However, you are allowed to engage in casino online if the platform is licensed and if you are 18 years old.
Understanding Sweden's Gambling Laws
It's no secret that Sweden has experience a number of changes in gambling laws and regulation. For starters, one must keep in mind that the government established the state gambling monopoly back in 1934 to ban illegal gambling activities.
Given that Sweden's local gambling market remained a state monopoly up until 2018, Swedish players had the option to gamble at the four venues or cruise ships. That said, it became harder for lawmakers to stick to the state monopoly given that the online casino world is making its mark on the world.
Online gambling became officially legal in Sweden back in the year 2002. Following this, Swedish lawmakers introduced laws that would open the doors to the market. In fact, more and more casino operators have been advertising their services openly during the last few years.
According to several industry experts, people are more nowadays more invested in playing online casino games due to the convenience and portability that comes with them. We get it – all you need to do is switch on your desktop device and just like that, you can place bets and enjoy your gaming experience.
On top of that, you can also opt for mobile gaming. Needless to say, the interest in this market is huge. In fact, lots of industry experts expect mobile devices to replace desktops in the years to come. Again, portability is a huge selling point here, so we understand why more and more users are opting to play casino games on their mobiles.
As mentioned previously, the success of the online gambling industry meant it became harder for state-owned Svenska Spel to monitor gambling activities. Given that this was set up many years ago, it obviously started causing more problems within the Swedish gambling industry. On top of that, Sweden faced a lot of pressure from the European Commission to completely remove the state gambling monopoly.
Evidently, it was causing a lot of problems to the industry due to the fact that it was limiting competition from industry operators from all over the world. As Swedish industry lawmakers faced more pressure from the European Commission to re-regulate the Swedish market, things were looking up.
After lawmakers realized that the Swedish government was losing many shares to international casino operators, they finally abolished the state gambling monopoly. The new Gambling Act came into effect on 1st January 2019. Since then, the Swedish Gambling Authority has been accepting more private online casino operators.
As one can imagine, there were many reasons as to why new reforms where needed. First off, there was a need to recognize the unregistered market. On top of that, these new laws would allow the country to benefit from the taxes.
Under the new act, the Swedish Gambling Authority now has the right to approve all forms of gambling on an online and offline basis. Additionally, the new laws also impose strict regulations on responsible gambling and most importantly, protects players.
To illustrate this as an example, operators cannot offer credits to players. Furthermore, built-in tools such as self-exclusion has to be added to each platform by law. Following this huge change more than 100 casino operators have been registered as licensed providers. Needless to say, the year 2020 marked a significant change in the history of gambling in Sweden.
Main Takeaways from the New Legislation
So far, we've established that online gambling is no cause for concern for players. In fact, creating an account and placing bets online aren't considered as criminal offenses. That said, if you are a casino operator, you need to make sure that you are doing things by the book.
Gambling regulations in Sweden aren't so bad for players as it is not a criminal offense to create an.
Here the key points from Sweden's new gambling legislation (SFS 2018:1138):
Companies need to pay 18% tax for commercial gaming
There are six different licenses (depending on the service offered)
0% tax for charitable gambling events
License prices vary – 400,000 – 700,000 SEK
The legal age is 18+ to play online and 21+ to be able to enter a land-based casino.
Although the new rules will increase revenues, the re-regulation of the market will promote a safer gambling environment for players and operators. As mentioned previously, this will improve cyber security, online safety, match fixing and game security.
All rules in the new legislation apply to all gambling services (online and land gambling) that target Swedish players. In the long run, this allows all foreign operators to have equal chance of competing with Svenska Spel where advertising and marketing issues are concerned.
Types of Licenses
| | | |
| --- | --- | --- |
| LICENSE | GAMES INCLUDED | EXPLANATION |
| State owned games | Casino games, slot games and some lottery | Only for state owned companies |
| Public purpose games | Some lottery games | Only for non-profit organizations |
| Commercial online games | Online casino games, slot machines and bingo | Companies that meet the following criteria |
| Betting | All forms of online and land-based betting | Companies that meet the following criteria |
| Commercial land-based games | Slot games and card games outside a casino | Companies that meet the following criteria |
| Cruise ship games | Casino games and slot machines | Ships on international waters |
And on that note, we will now focus on some of the best online casinos that are licensed to operate and offer their services in Sweden.
Top Casinos in Sweden
So, which are the top contenders that are exciting Swedish casino enthusiasts? Check out our definitive list here!
Spin Casino
If you're looking for a top casino that offers the full package, look no further than Spin Casino. Ever since it was launched in 2018, it has excited players from all of the world with what's on offer. We'll tell you one thing – the bar is extremely high
Since you're here for the gaming experience, we can guarantee that the lobby is packed with the best casino games from top leading providers. From top online slots, intense table games, immersive live casino and more, you're spoiled for choice. There are plenty of chances for you to get your hands on the gold, not to mention what's in store when it comes to bonuses.
When you sign up, you can get 100 SEK after you place your first deposit! What a way to kick things off right?!
Twin Casino
Twin Casino has also made it to our favourites' list – and with good reason! Swedish players are treated to an online casino experience that well and truly exceeds their expectations. For starters, you are awarded 100 SEK or 100 Free Spins just for signing up! (Terms and Conditions Apply) What's not to like?!
Best of all, you are treated to over 1,000 games from over 20 manufacturers. Trust us when we say Twin Casino isn't messing around here. In fact, this casino operator has teamed up with the likes of NetEnt, Evolution Gaming, Play 'n Go and Pragmatic Play (amongst others) to offer best-loved slots, thrilling table games and immersive live casino.
What's also great about Twin Casino is that you have free rein to enjoy your favourite games on your phone or via your smartphone device. Additionally, there are plenty of deposit and withdrawal methods you can use, including Mastercard, Trustly, Neteller, Skrill and others. If any problems crop up, you can always get in touch with the 24/7 customer support team.
888 Casino
A casino like 888 casino certainly needs no introduction. With over 20 years of experience in the industry, this provider knows exactly how to offer a jam-packed experience to Swedish players. And we can see why!
Needless to say, the games are the heart and soul of every casino experience. In this case, 888 Casinos promises only the very best casino games for all gaming levels. Given that all games are provided by leading gaming giants such as NetEnt, you just know you won't be disappointed.
We're talking classic slots like Starburst and Gonzo's Quest, as well as table games like blackjack, roulette, baccarat etc. Of course, we can't forget the stellar live casino selection of games! Again, you know you are guaranteed a cutting-edge gaming experience. What's more is that you can bag 100 SEK welcome bonus upon registration. (Terms and Conditions Apply)
Finally, 888 Casino ensures that all the technical details work just as good as the games. You are spoiled for choice with the selection of banking solutions and you are also given the option to get in touch with the 24/7 customer support team.
Casino Room
Come one, come all to the Casino Room! Where to start? Once again, we've got another reputable provider that has a valid Swedish license to offer casino games and services in the country.
And we're so glad they do! You are invited to a casino room – no pun intended, packed with over 1,000 games from top gaming giants that are currently dominating the industry; NetEnt, Microgaming and Yggadrasil. We're talking the best card games, classic casino games, slot machines and even a dose of live casino! From casino classics like Jack and the Beanstalk , Blood Suckers to the world famous Starburst, players at Casino Room can always find a game that suits their taste!
You're also treated to a generous welcome bonus that will certainly make your experience even more exciting. (Terms and Conditions Apply)
Above everything else, you are offered a safe and secure gaming experience every single time. Given that Casino Room takes responsible gaming very seriously, this provider is happy to offer support and advice on the topic.

PayPal Introduces New Software to Help Block Gambling Transactions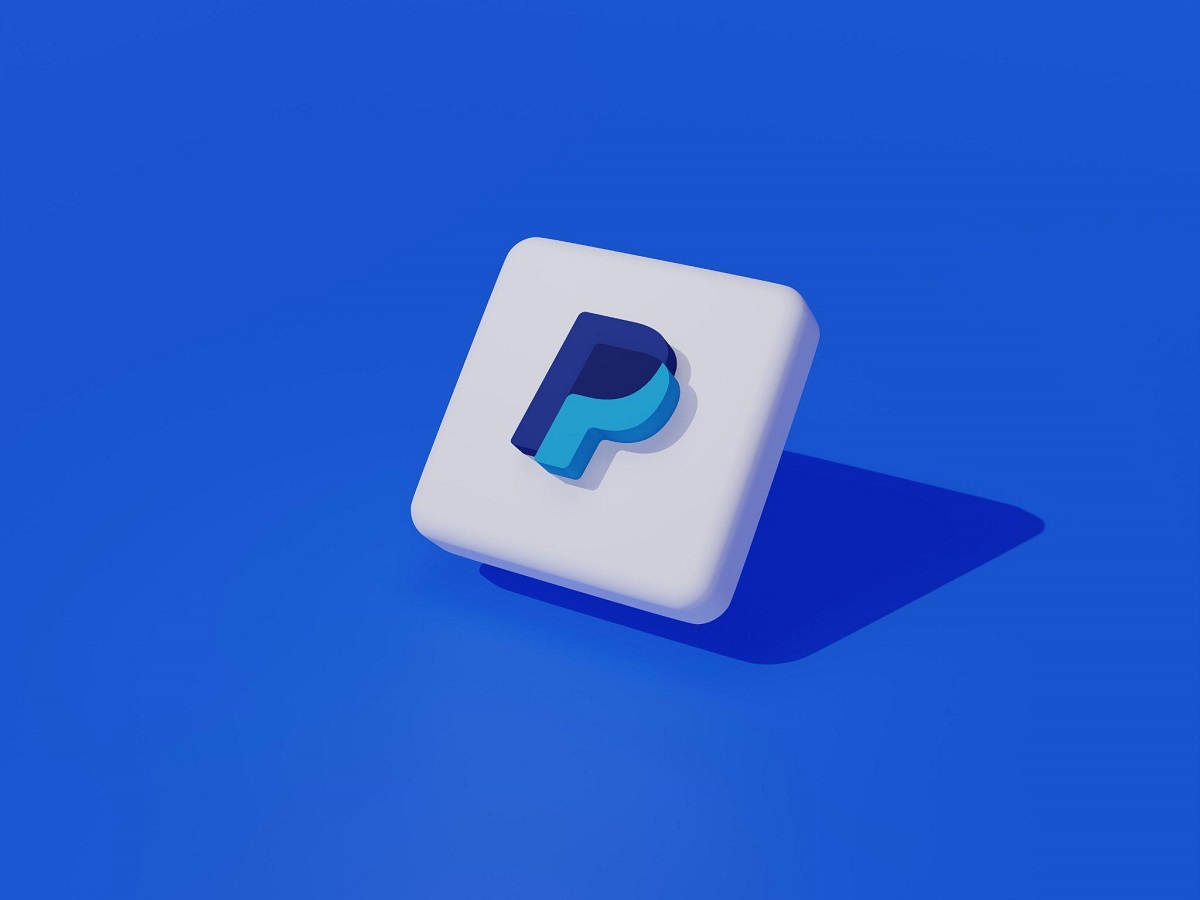 Reading Time:
3
minutes
PayPal, one of the largest and most popular online payments services, has recently adopted new software to help give customers better control over their gambling habits. The software, developed by Gamban, allows users to set up a block to prevent their accounts from being used for gambling transactions. This move comes not long after the UK banned gambling sites from accepting credit card payments.
PayPal is widely used around the world, processing over 3 billion transactions a year, with a value of $311 billion US dollars. While the majority of these are for online shopping and other online purchases, the service is also used on gambling platforms. PayPal has become a popular way of making deposits and withdrawals at online gambling sites, as it's fast, safe and easy to use. Users can create an account, add funds from their bank or card and then make simple online payments.
Because of how popular it is all over the world, most online gambling services accept payments made using PayPal. It's used international, so a wide range of the best online casinos and sports betting sites offer support for PayPal payments. Most iGaming platforms advertise this fact to their users, letting them know they can sign up and easily make a deposit to start playing.
Why Does PayPal Allow Users to Block Gambling Transactions?
Although gambling is fun for most people, it can become a habit and even an addiction. There has been a strong push lately for iGaming sites to encourage responsible gaming, as well as offering support for those with a problem. Most iGaming licence providers will only offer licences to sites that protect players and encourage them to gamble responsibly.
One of the most effective ways of encouraging responsible gambling is giving users the ability to block transactions. Most sites will offer deposit limits that allow players to set how much they're allowed to deposit each week or month. In addition, the UK recently banned all gambling sites from accepting payments from credit cards.
In 2019, PayPal reviewed its services and found that a significant percentage of transactions were used for online gambling. While this wouldn't normally be an issue, the review also found that a lot of these transactions were linked to problem gambling. As such, it partnered with Gamban, a software provider, to introduce an automatic blocking system.
PayPal users can now go into their settings and set the service to automatically block all payments made to an iGaming site. This allows anyone with a gambling problem to easily refrain from adding funds to a gambling site if they're trying to recover. In a statement, Gamban announced that the move was a welcome one that, along with self-exclusion and support, would give players a better chance of recovery.
What Does This Mean for the Future of iGaming Payments?
With gambling authorities such as the UK Gambling Commission now paying close attention to responsible gambling, iGaming sites need to be more mindful of what payments they offer and how they treat players. Additionally, payment services themselves need to consider the impact of allowing unrestricted gambling payments.
As software solutions improve, payment providers have more options that allow them to give players control over their spending habits. This software can automatically detect if a payment is made at any kind of gambling site, including those that are gambling-related. Users can set it to block transactions at gambling tip sites or other sites involved in iGaming.
Other payment services may also follow suit over the coming months and years, with most payment providers also wary about being associated with problem gambling. The more payment services that get on board, the better, as problem gamblers will be able to control their habits more easily and avoid falling into debt.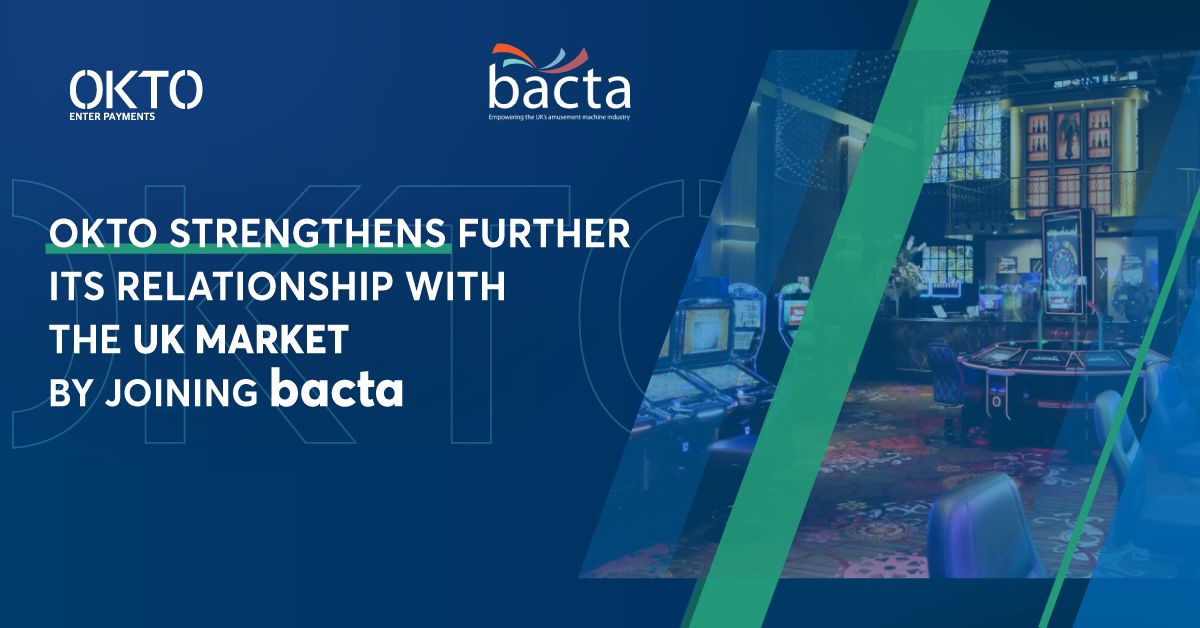 Reading Time:
< 1
minute
OKTO, the award-winning fintech specialist, has strengthened further its relationship with the UK market by joining the domestic trade association bacta. The announcement follows the appointment of experienced gaming industry senior executive Rob Peché to the position of UK Country Manager.
Simon Dorsen, CCO of OKTO, believes joining bacta reflects OKTO's commitment to the UK industry and is indicative of the brand's strategy moving forward. He explained: "Rather than being an arms-length technology provider OKTO's approach is to immerse itself in the markets where it is active. The UK is one of the most important jurisdictions internationally and one in which the brand has rapidly achieved considerable success partnering with leading brands.
"Being a member of bacta places OKTO where we want to be, which is at the centre of all of the key discussions and debates surrounding payments in the UK gaming industry, across AGC, Bingo, Casino, LBO, Pub and Bar sectors."
Simon added: "This is another example of our company showcasing its ongoing commitment to work with the local industry in order to provide safe, secure, and responsible payment solutions in the gaming, leisure and entertainment sectors."
Bali Confirmed as Host of the 2022 World Esports Championships Finals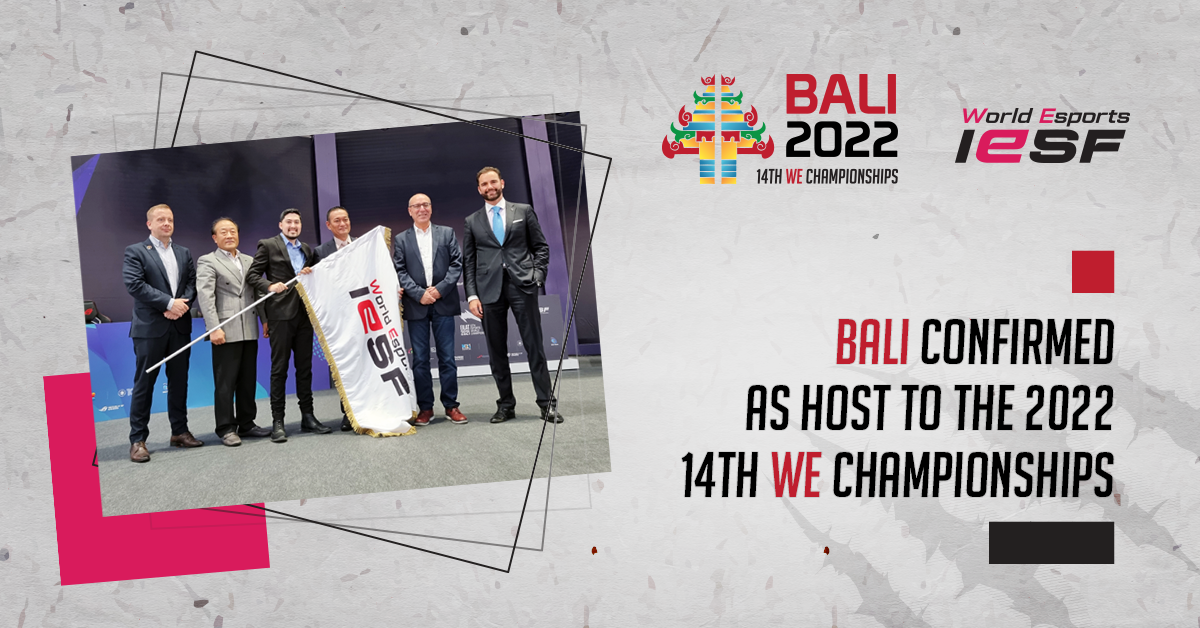 Reading Time:
2
minutes
Indonesia looks to set new standard of Esports competition at the 14th WE Championships
 The International Esports Federation (IESF) has confirmed that Bali, Indonesia will be the host of the 2022 World Esports Championships Finals. Bali was handed over the honors during a special ceremony following the conclusion of the 13th World Esports Championships in Eilat, Israel.
The 14th edition of the WE Championships Finals is slated for 27 November to 8 December 2022 and will feature the world's best Esports athletes competing across multiple games on the beautiful island of Bali. Over 120 countries are expected to compete in the regional and national qualifiers for a coveted spot in the Finals. 
IESF President Vlad Marinescu congratulated host city Bali and said: "Big thank you to the President of the Indonesian Olympic Committee and to the entire Indonesian team here with us. We appreciate your support and we look forward to seeing the biggest and most inclusive World Esports Championships in history! We are bringing the largest and freshest sport to this beautiful tropical destination for the first time."
IESF has staged the WE Championships every year since 2009, and it remains the sole international Esports event where athletes represent their countries. After a successful 2021 edition, the World Esports community looks to come back even stronger and generate more international opportunities and media exposure for the sport in the lead-up-to and during Bali 2022. 
Indonesian Olympic Committee Commission Chairman Desra Firza Ghazfan said during the press conference: "Bali is the island of GOD, it's always been the melting pot of rich traditional and modern culture. Now with the 14th World Esports Championships happening in Bali, Bali is the melting pot of the past, the present and the future. I would like to welcome you all to Bali 2022 and to meet with our 45 million players in Indonesia. Be prepared and let the best win!"