ESA Gaming agrees distribution deal with Giocaonline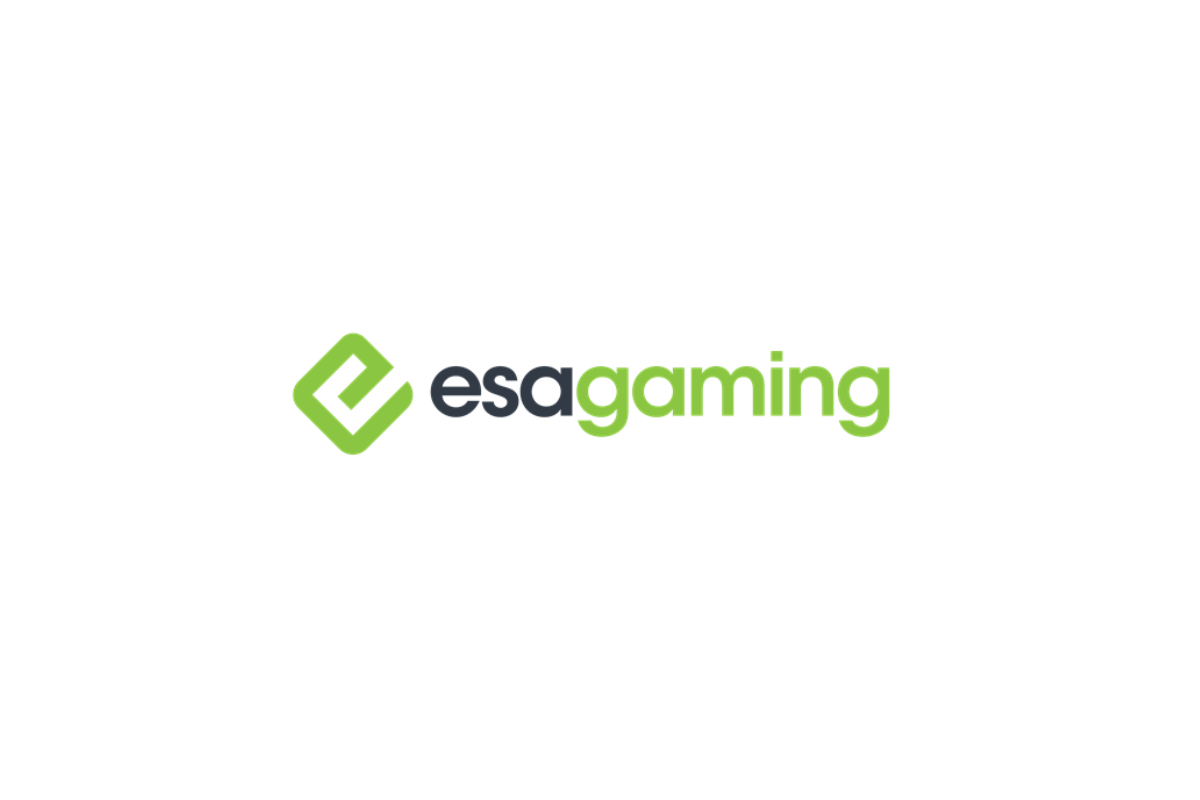 Reading Time:
2
minutes
Innovative games provider ESA Gaming has partnered with Gicoaonline in a deal that will see ESA's EasySwipe™ titles added to the leading Italian provider's platform offering.
The supplier's EasySwipe™ portfolio includes best performing games Fruit Staxx and Goal Mine as well as a version of blackjack, with additional titles to be added later this year.
The games are designed to offer sports bettors an alternative experience by simply swiping from the sportsbook to access quick-fire casino content without disruption. With proven cross-sell capacity, the content helps sportsbooks to prolong brand loyalty and add revenue.
Giocaonline was founded in 2009 and is an award-winning games developer and casino platform provider. Renowned for its skill games and instant content, the EasySwipe™ portfolio will complement Giocaonline's existing offering and the agreement exploits the natural synergy between the two companies.
Giocaonline provides its content to numerous leading Italian operators who will soon have access to ESA's games. Operator partners include Sisal, Snai, Stanleybet, Lottomatica and Eurobet.
The deal will see ESA Gaming further strengthen its foothold in Italy where it has recently announced partnerships with several operators and aggregators. The supplier has also significantly extended its reach in other markets and was recently granted an MGA licence and its content is also certified and available in Colombia and Portugal.
Maria Luisa Malfasi, Business Development Manager at ESA Gaming, said: "Partnering with Giocaonline makes perfect sense for us as their offering is similar to our own and will be familiar to operator partners and players already. Together we will significantly bolster our reach and position in the Italian market.
"We have had a strong 2021 so far and we are excited about what's to come and getting our content in front of more players around the globe."
Tommaso Ferranti, CEO at Giocaonline, added: "ESA Gaming's premium titles offer high-class slots entertainment and is a perfect match to our own portfolio. Our products are designed, developed and distributed according to the highest quality standards and ESA's content fits our own objectives and we're excited to be working together.

Best Strategies to Win at Online Games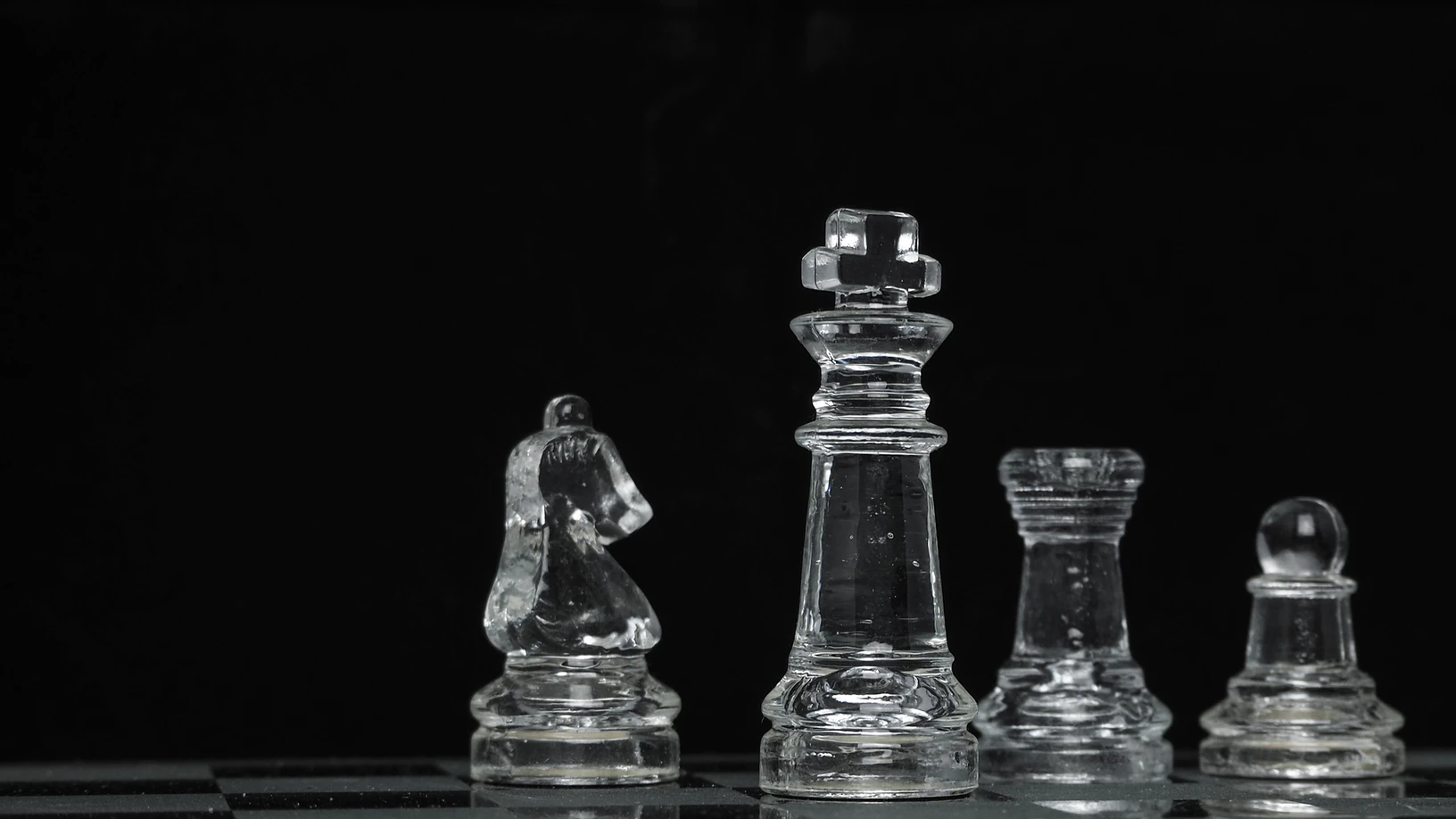 Reading Time:
3
minutes
Casino games serve as a form of entertainment for many people. Players see the games as a way to enjoy themselves and make money. However, no matter how exciting the games are, the end goal of playing will always be to win.
Winning in a casino game isn't a walk in the park – if it were easy to win, almost everyone would be playing. Before playing games, there are important things to know and strategies to increase one's chances of winning.
If you're playing online roulette, for instance, there are some things you need to know. Firstly, you have to understand the game and the rules. If you don't understand the rules of the game, you're already setting yourself up to lose and ruin your playing experience.
This article will highlight some strategies you can start using to win casino games. You should find the strategies useful, even if you're an expert.
What are the Best Strategies To Win at Online Casino Games?
However, before learning strategies, the most important thing to know/do before visiting an online casino website to play any game is to understand the basic rules of each game. Playing a game you don't understand is like dashing out your money to the casino house.
Most online casinos have online resources where you can learn the basics, or you could do a simple Google or YouTube search.
After learning the basics of any casino game, the following are some strategies you can use to increase your winning chances:
1. Play Games with Low House Edges
Target games with a lower house edge. Those games are Blackjack, Craps, and Baccarat. An edge means the odd percentage. A casino has a higher edge when its odds are better than yours, while a lower edge means you have a huge chance of winning as long as you play the opposite game type.
Slot games have a high house edge, so you might want to avoid them if you don't have a lot of money. To increase your chance of winning, target games with a low edge.
2. Don't Chase the Money You Lost
When you lose money while playing, don't play to regain your losses. If you have that mindset, you might even lose more.
Learn to stop playing when your winning streak ends and get comfortable with the loss. Have a line you won't cross with your budget, don't spend more than a particular amount.
3. Learn Gambling Mathematics
Even if you've never heard it before, your knowledge of casino games isn't complete without knowing some mathematics. Knowing what house edge and return to player (RTP) percentage mean is key to placing a great bet and winning.
4. Learn How to Predict Losses
Every professional gambler knows how to predict losses. To predict your loss, you'd need to know the return to player (RTP) percentage, the number of bets you want, the house edge, and the average size of each bet.
To get your house edge, you'll subtract your RTP  percentage from 100. Then to calculate the loss, use the following formula:
Loss = House edge percentage x number of bets x average size of each bet.
Your answer to the math would be your average loss estimate.
5. Use Your Reward and Bonuses
When offered any bonus, don't turn them down; always accept them, as they lower the house edge. Accept and use your player rewards, bonuses, coupons, and other promotions when you're offered.
6. Say No to Progressive Betting
There are a lot of progressive betting strategies, like the Fibonacci method and Martingale. These betting systems will require you to wage a huge amount after losing hands or rolls and even, in the end, win a little amount. You shouldn't risk using such a method, as it can affect your budget if it doesn't work out.
7. Choose a Winning Goal and Loss Limit
When you choose a winning goal, you set an amount that you would win and stop playing. If you set $200 as your win goal, you'll stop playing as soon as you win $200. You should also set a loss limit. This is when you set the lowest amount to stop playing, so you won't go on tilt.
Conclusion
Winning at casino games isn't only tied to when you walk out with a profit. It could also be when you stop playing after reaching your limit or refuse to chase after a loss.
It's better to leave and play another day than spend all your life savings chasing losses only to fail at it. This is why you need to develop the right strategies. The strategies provided above will set you up nicely to be a successful punter.
Global Online Lottery Market Report 2022-2026 – Online Lottery Market Gets Lucky & Looks Forward to Incredible Growth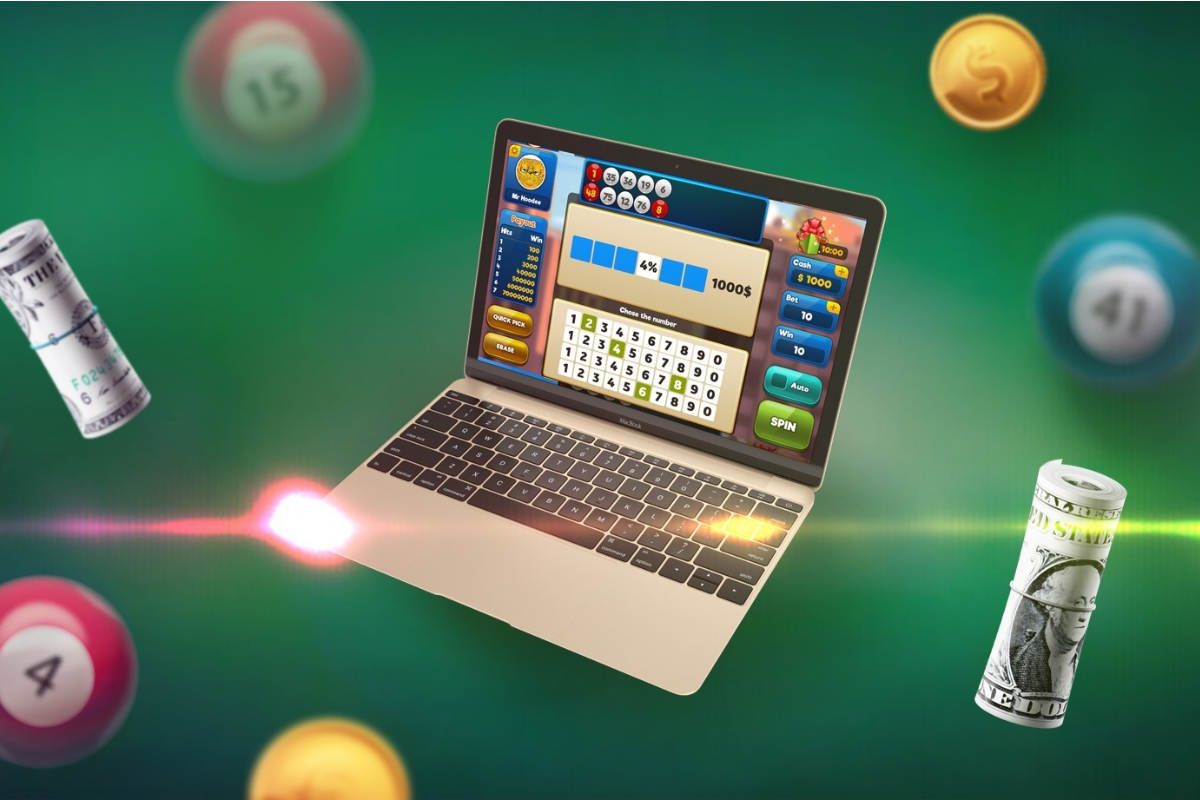 Reading Time:
3
minutes
Global Online Lottery Market to Reach $14.5 Billion by 2026
The global market for Online Lottery estimated at US$8.7 Billion in the year 2020, is projected to reach a revised size of US$14.5 Billion by 2026, growing at a CAGR of 8.7% over the analysis period.
Growth in the global market has skyrocketed in recent years owing to multiple favorable factors like technological advances, rising digitalization and increasing disposable incomes. Online lottery is poised to enjoy high demand due to increasing transition towards the online platform and the gamification trend.
Market growth is also propelled by increasing per capita income, growing number of dual-income households and rising interest and uptake among people. Providers of online lottery games are investing in digitalization and advanced technology to tap the lucrative opportunity. Various countries in Europe and Asia-Pacific have provided support to online sports lottery activities like soccer, golf, auto racing, football, baseball, basketball, boxing and hockey.
The support is anticipated to present new growth opportunities for the market. Another factor positively influencing growth is increasing popularity of social media as a result of extensive penetration of smartphones and the Internet. Holding fewer restrictions in comparison to conventional marketing approaches, social media is emerged as a popular platform for product promotions and advertising for online lottery providers.
Online Draw-based Lottery Games, one of the segments analyzed in the report, is projected to grow at a 8.6% CAGR to reach US$7.8 Billion by the end of the analysis period. After a thorough analysis of the business implications of the pandemic and its induced economic crisis, growth in the Online Sports Lotteries segment is readjusted to a revised 9.1% CAGR for the next 7-year period.
The U.S. Market is Estimated at $2.3 Billion in 2021, While Asia-Pacific is Forecast to Reach 4.1 Billion by 2026
The Online Lottery market in the U.S. is estimated at US$2.3 Billion in the year 2021. The country currently accounts for a 23.7% share in the global market. Asia-Pacific is forecast to reach an estimated market size of US$4.1 Billion in the year 2026 trailing a CAGR of 10.1% through the analysis period. Among the other noteworthy geographic markets are Europe and Canada, each forecast to grow at 8.2% and 7.2% respectively over the analysis period. Within Europe, Germany is forecast to grow at approximately 8.3% CAGR.
By Platform Type, Desktop-Based Segment to Reach $7.5 Billion by 2026
The Desktop-based segment`s strong position can be credited to large content view, big screen and the quest to learn new technology. In the global Desktop-based (Platform Type) segment, USA, Canada and Europe will drive the 6.9% CAGR estimated for this segment.
These regional markets accounting for a combined market size of US$2.7 Billion in the year 2020 will reach a projected size of US$4.4 Billion by the close of the analysis period. Led by countries such as Australia, India, and South Korea, the market in Asia-Pacific is forecast to reach US$2.2 Billion by the year 2026, while Latin America will expand at a 8.5% CAGR through the analysis period.
Key Topics Covered:
I. METHODOLOGY
II. EXECUTIVE SUMMARY
1. MARKET OVERVIEW
COVID-19 Impact on Global Lottery Industry
Effect of the Pandemic Lockdown on Online Lottery Market
Massachusetts Lottery Faces Risk of Becoming Obsolete Amid COVID-19 Pandemic
Gambling Industry: A Prelude
Lottery: A Key Segment of Gambling Industry
Online Lottery: Riding High on the Top of Innovation
Global Market Prospects & Outlook: Online Lottery Market Gets Lucky & Looks Forward to Incredible Growth
Online Lottery: Gut Punch for Some & Perfect Heaven for Revenue Support for Others
Rising Significance of Online Lottery in the US
Drivers Helping Online Lottery Market Step Up to Solid Game
Key Concerns and Challenges
Adverse Public Opinion about Gambling: A Major Issue Affecting Lottery Industry Prospects
Analysis by Platform Type
Regional Analysis: Europe Enjoys Frontline Position in Global Online Lottery Market
Online Lottery Gains Ground in the US amid the Pandemic
Sales of Michigan iLottery Products Surge in Michigan
Probable Ban on Online Lottery in Florida
Competitive Scenario
Recent Market Activity
2. FOCUS ON SELECT PLAYERS (Total 58 Featured)
Annexio Limited
Camelot Group
International Game Technology PLC
Jackpot.com
Lotto Agent
Lotto Direct Ltd.
Lotto247
LottoKings
LottoSend
LottosOnline
Play UK Internet
WinTrillions
3. MARKET TRENDS & DRIVERS
Advantages of Online Lottery: Galvanizing Massive Demand
Online Lottery Emerges as Favorite Gambling Pastime with Lure of Big Jackpots
Positive Aspects of Legalized Gambling Enthuse Online Lottery Market
Market Prospects Strongly Influenced by Gambling Industry Trends
Gambling Apps Contribute to the Rising Popularity of Online Lottery
Evolving Role of Cryptocurrency Encourages Market Uptake
Widespread Availability of High-Speed Internet Stirs Market Growth
Smartphone Emerges as Popular Option for Participation in Online Lottery
Increased Emphasis on Digitalization Augurs Well
Blockchain Empowers Decentralized & Transparent Operations
Big Data Steps In to Augment Online Lottery Operations
IoT Emerges as a Reliable Tool to Transform Online Lottery Market
Virtual Reality Seeks Role in Online Lottery Domain
Issues & Challenges
Regulatory Emphasis on Online Gambling Cripples Momentum
Gambling Laws in Select Countries
Nation-Wide Bans Discourage Global Expansion
Cyberattacks: Red Hot Button Issue
4. GLOBAL MARKET PERSPECTIVE
III. REGIONAL MARKET ANALYSIS
IV. COMPETITION
Rhino Entertainment has announced the arrival of John Cachia as Chief Commercial Officer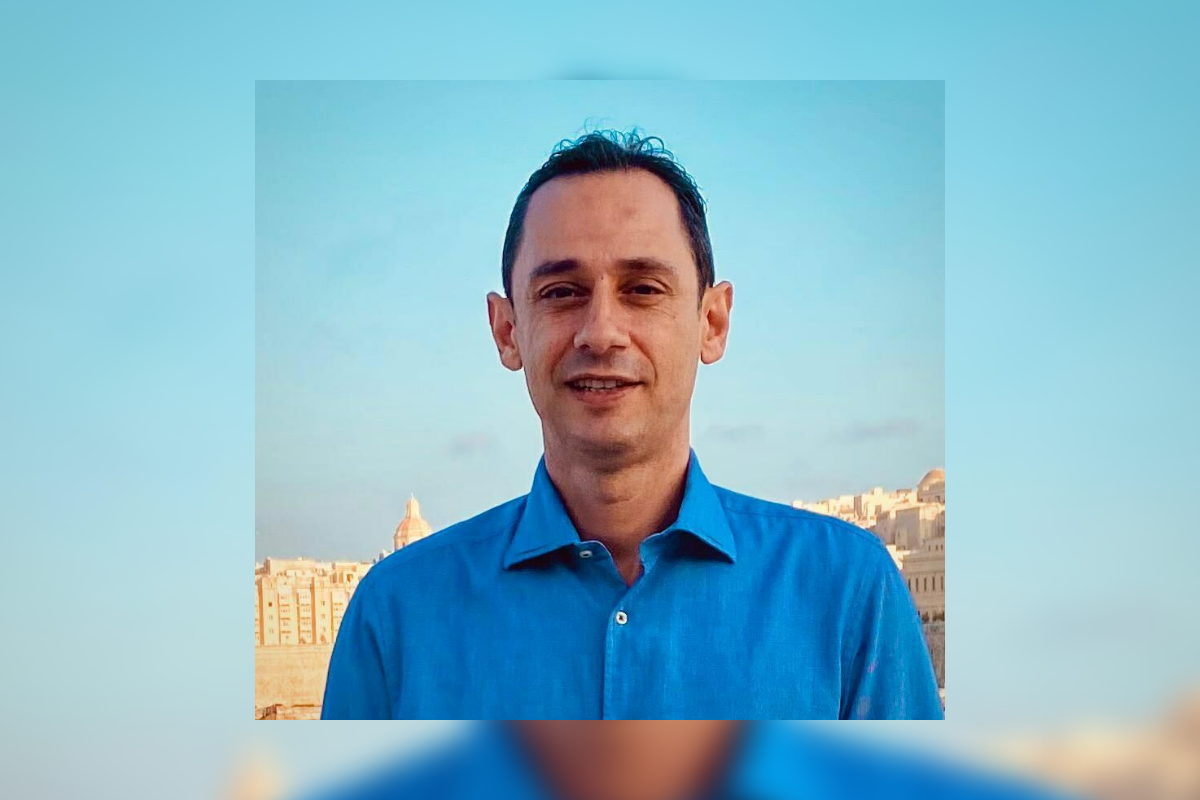 Reading Time:
< 1
minute
Cachia joins after nearly two years as CCO at betting giant William Hill and previous roles at Mr Green, including Director of Commercial and Gaming and Head of Commercial. He assumes his duties immediately.
Ross Parkhill, Chief Executive Officer of Rhino Entertainment, said: "It's fantastic to have someone of John's ilk join our ambitious group. He has lots of very valuable experience, and I'm sure he will help drive further growth and develop all aspects of our commercial operations."
The move is part of a restructuring at the company, which also sees Kristina Murgovska take on the role of Chief Product Officer.
Murgovska has climbed the ranks quickly at Rhino Entertainment, moving from Head of Product to Director of Product Development in three years. Before joining Rhino Entertainment, she spent three years at Gaming Innovation Group – first as Senior Front End Developer and then as Product Owner.
"Kristina is one of the sharpest product minds in the business and I am delighted to see her talent recognised," Parkhill added.
Rhino Entertainment specialises in iGaming solutions, supporting leading brands like Casino Days and Buusti Kasino with best in class product development, UI and UX design, and marketing strategies.