"This summer will prove to be one to remember": Exclusive interview with R Franco on its MGA Licence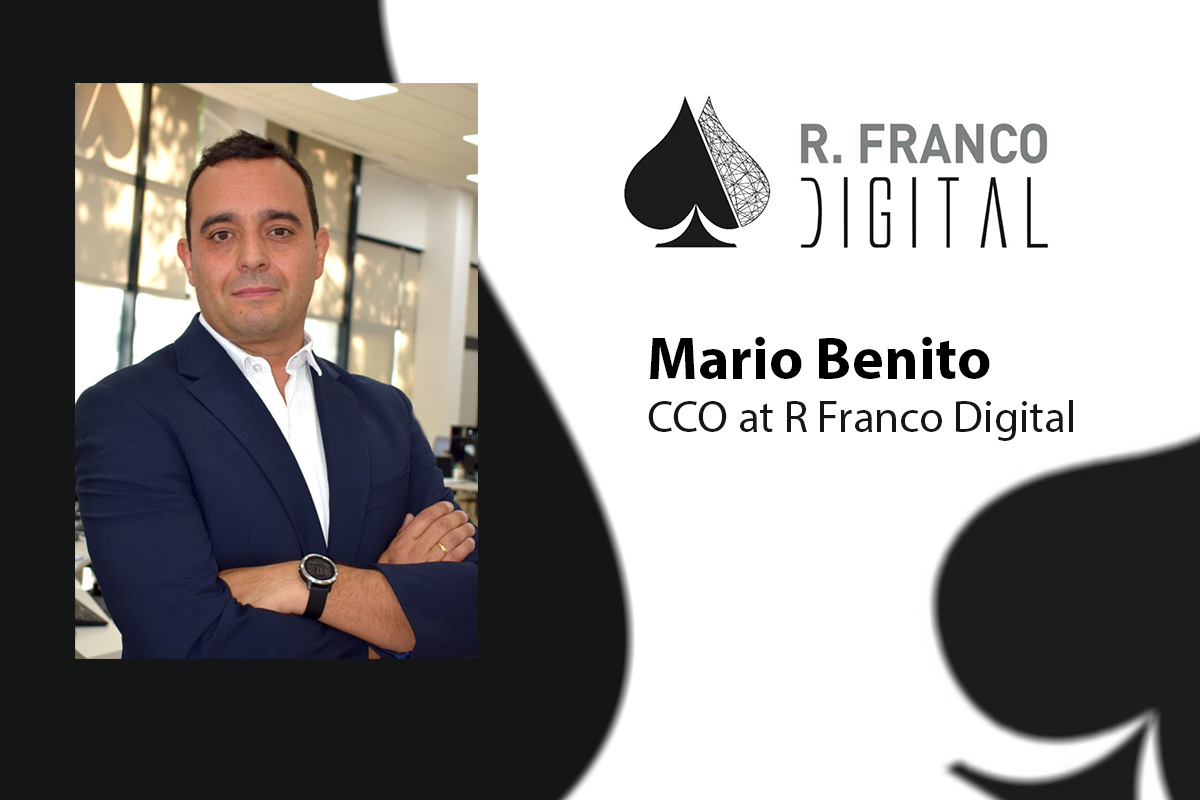 Reading Time:
3
minutes
With restrictions ending and a summer of sport ahead of us – we caught up with the MGA's latest licensee, R Franco Digital, to talk through CCO Mario Benito's vision for the coming months – with the Spanish supplier now poised for some very exciting expansion plans.
Congratulations on R Franco Digital's recent MGA Licence! Can you tell us what it means for the company and your plans for the next 12 months?
For R Franco, the acquisition of the Critical Gaming Supply Licence from the Malta Gaming Authority (MGA) represents a major step forwards for the business, capping a period of growth the extends right across Europe and beyond. We are now currently licensed to operate in Spain, Colombia, Portugal, Belgium and now, Malta. Our plans for the next 12 months will be focused on this new market for us, which provides us with enormous opportunities to expand our business.
What key European markets does R Franco Digital see as holding major growth potential?
Not only is Spain a market that is close to our heart, given that it is our home and where the business originated in 1965, but it is also one that contains real potential for online growth going froward. We have significant experience in capturing the interest of land-based players – and offering them online as a channel, as well as a world-class digital offering to keep them there. The Netherlands is very much an established market in many ways, where local players already spend more money on gambling activities than in many other regulated markets in Europe, ahead of the new regulations that are set to come into being later this year. After that, you also have the German and Portuguese markets, where we also see significant growth possibilities.
How have the last year's events shaped the gaming landscape in terms of player behaviour? Are players looking for different types of games?
The online gaming market around the world is very volatile – with plenty of variables at play. All of our competitors are innovating every day to create new, entertaining experiences for players and no supplier can afford to be left behind in that race. With players expecting more than ever from casino games, the market in turn is providing them with new possibilities. One example is the purchase of Free Spins, which was included as an option some time ago; now, there are very few slots in certain jurisdictions that do not integrate this feature.
How is R Franco Digital look to adjust its development pipeline to suit the new environment?
It is fair to say that our in-house development team is improving in leaps and bounds and the proof of that lies in the games themselves, which are getting better and better in order to serve the entertainment needs of players. We are specialists in the Spanish market – because that is where we have been present for the longest period – but our games have also proven to be popular in many other international markets including Portugal and Colombia, and we're looking forward to building on that this year with our MGA licence.
Looking to your home market of Spain – how has this year shaped up so far – do you see the Spanish operators on track for recovery and a return of land-based?
It has indeed been a difficult year for Spanish operators. New regulations meant increased advertising restrictions and new rules around bonusing and this had the double impact of making it more difficult to attract new players and also to keep them. At the same time, this is a very versatile market and there is still plenty of room for manouevre, so we are sure that there will be a recovery. As one of the market's leading players we look forward to helping drive that recovery – and we see plenty of potential for activity returning once the conditions are right.
Last but not least, what are your expectations for betting and casino this summer with the upcoming Euros?
It has been a year in the waiting, and we are sure that the delayed European Championships will prove to be successful in every way, with both betting and casino being part of that success. While domestic football leagues are not yet concluded, it will not be long before operators are able to reveal the special promotions they have been working on for so long, in order to capture the attention of their customers. Without a doubt, this summer will prove to be one to remember – and casino has plenty of opportunity to capture the interest of not only sports betting fans, but also traditional land-based players who want to join in this summer's action online while indoor restrictions are still in place.

Making a lasting mark in a new territory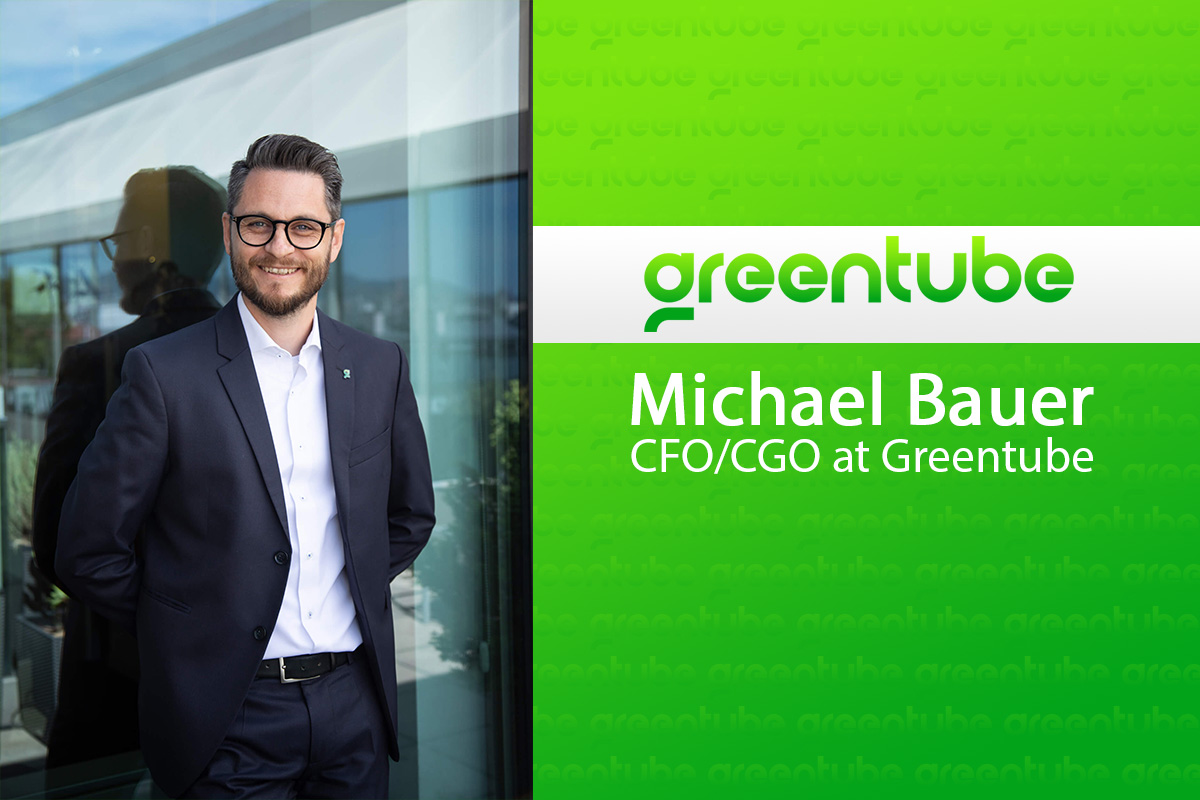 Reading Time:
4
minutes
We talk to Michael Bauer, CFO/CGO at Greentube, to discover the key elements to a successful entry into a new market.
What has to be taken into consideration before entering a new market?
Michael Bauer: The first aspect to consider is whether or not our games already have traction in a particular region, this can be in either social casino, or the land-based environment. If we see that this is indeed the case, then the decision-making process is a much easier one as clearly, this is a positive sign as to our potential within that jurisdiction.
Secondly, we have to take into consideration the market itself. How big is it, what is the overall population, how does that break down into demographic groups and what is the average income? All of these questions are pertinent. We also have to look at how the market is shaped by regulation, for example is it reasonable from a taxation perspective and in terms of products and content, or are there any major restrictions in place? All of these factors are in play when we are deciding whether or not a market is attractive to us.
By way of examples, looking at the Czech Republic and German markets, they have heavy restrictions in place on the product. Germany has a €1 limit on stakes and five seconds between spins, while in the Czech Republic, you also have maximum win limits. This can make products less attractive for players and from a supplier perspective an amended product, which is less scalable and attractive.
How important is it to utilise local expertise within a market?
It is usually very important, because markets are all different to one another in certain respects and this means a one-size-fits-all approach cannot be successfully rolled out across multiple jurisdictions. This is true for both suppliers and operators, and arguably even more crucial for the latter. Operators must have a detailed knowledge of local marketing networks, compliance aspects of regulation and local player tastes and preferences. Local expertise is an integral part of the growth journey towards being an important player in a market, there is the potential for an operator to buy their way to success through marketing, but it is a costly approach.
Are the current conditions in Germany an illustration of potential difficulties of entering a new territory?
Germany is the best current example of potential difficulties when entering a new market due to regulation. It is the first regulated market I have seen that has created an environment that is particularly unattractive for players, causing channelisation rates which are only around 20%. In addition, the regulators have struggled to issue licences. As things stand at present, what the regulation is creating does not lead to the desired outcome – the channelisation of the player base into a safe, regulated environment.
Is there an expectation for both operators and suppliers to enter every regulated region?
To a certain extent, yes. Our bigger, global customers are asking us to join them when entering new markets. We experienced this in both Argentina and Ontario, as well as other smaller regions. The issue here is that a market may not necessarily be attractive enough for us as we have too many other opportunities to tackle at the same time. When we are dealing with a smaller jurisdiction, the cost of entry and resources may be better funnelled towards the bigger openings.
Certain operators may seek to launch games on as global a basis, but this is a trend that is becoming less prevalent, which is down to different regulations and operators utilising various platforms in certain regions.
How long does it take to know whether you have been successful in a market? How is that success measured?
When a new region opens up and the regulations in place are crafted carefully, such as in the Netherlands for example, operators who gain a licence are able to ramp up quickly. We have also seen in Switzerland that markets can become very interesting, very quickly. Our measure of success is market share, where we receive feedback from operators on the success of our games. The other aspect is the GGR we are generating in a region and the number of players we are reaching. It may be that a certain jurisdiction has a weak currency, or low local purchasing power, but where there are many people playing our games. Colombia is an example of this, where the currency is not as strong as the European markets we operate in for example but we have a large player base, and can also be regarded as a success. Germany is a less than ideal example, because players are leaving the regulated market, and we cannot supply the black market.
Do you have any particular examples of successful or non-successful market entries?
The starting point of a successful entry for us is usually predicated on being first to market. We achieved that in Switzerland and the Netherlands, where on day one of regulation our games were available to play. In itself, this is a success because it's normally very tricky to be that fast. Secondly, after a certain time you look at how big your market share is. Switzerland, the Netherlands, Poland and also Norway are good examples here, as we quickly gained market share through the latter with state-owned Monopoly holder Norsk Tipping. You also have high hopes of certain jurisdictions that don't come to fruition, which despite best intentions and plenty of hard work can be out of our hands due to regulations requiring amendments of games and stakes.
Exclusive Interview: Vivo Gaming's New CCO Neil Howells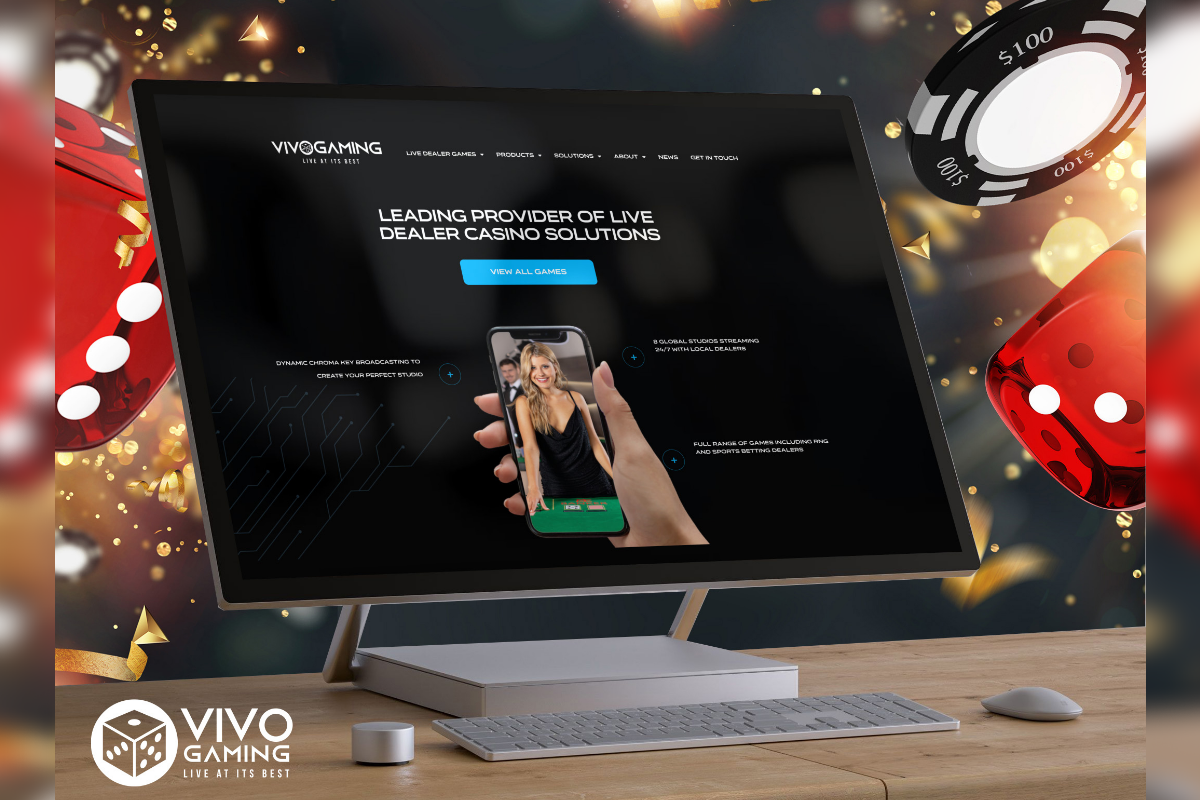 Reading Time:
< 1
minute
Neil Howells, the new CCO of the live dealer platform provider Vivo Gaming, speaks about what he hopes to achieve in the role and the latest innovations the company has to offer in the live space.
European Gaming meets Gökçe Nur Oguz, CEO and Co-Founder of Playable Factory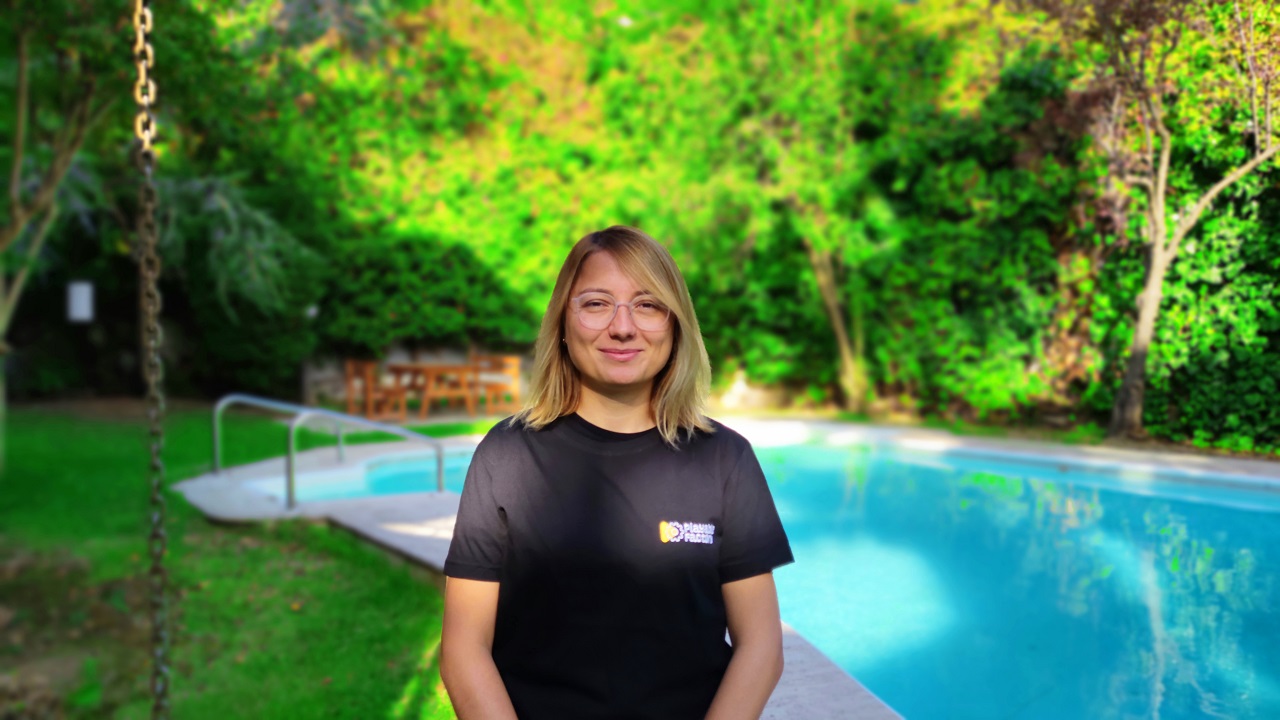 Reading Time:
4
minutes
Q: Tell us about how & why you came to found Playable Factory?
Over four years ago – when we founded the company – gaming was booming and it still is today. All our friends were working in the sector and we wanted to, too. We were new to it all. Monetization, LTV, CPI… sounded like another language to us but gradually we learnt from our friends and tapped into the scene. As we grew our understanding, we realised playable ads played an important role. If done well, they can add to the experience of gaming. But good ones were frustratingly hard to find. So, along with my co-founders, Berat and Omer, we started making them ourselves and the rest is history.
Q: What were you doing before that/what led to it?
After university, I completed a PhD in Fluid Dynamics, a subdiscipline within physics and engineering. There were a few gamification projects, like building games for people to play that would simultaneously have a background programme running to solve an operational problem. This part had me captivated. Outside of academia, I was always gaming and would gamify everything I did. Not just computer games, but card games, board games etc… So it felt natural to me to do something I enjoyed.
Q: Describe Playable Factory & Gearbox in a nutshell?
Playable Factory is a company that focuses on the creative needs of digital advertisers. The focus is mostly on playable ads and recently on video ads for gaming clients specifically. Our secret (or not so secret) weapon is Gearbox, an online editing and iterating platform for creatives. This is split into two: Gearbox Playable, create your own tailor made playable ads (create, iterate, download and repeat) and Gearbox Video, a tool that allows users to record gameplays easily and create/edit/tweak to their heart's desire. You can generate hundreds of videos in an automated process with one click.
Q: What kind of support can a gaming developer (or brand marketer) expect from your
platform?
Gearbox is made for people who want to monetize their games. It's a one-stop shop for advertising and promotional videos. No prior coding knowledge is needed so anyone can use it, which hasn't really been done to this extent before – with full, fast-response, technical support. It's like having the full agency experience on one platform. For developers, we provide them with market insights around playable ads, guiding them to the right concept in
a speedy manner. They can get creative with graphic filters, text to speech options, banners… and any feature that improves the performance of the playables or video ads.
Q: Who are your clients?
We work with top mobile game publishers: Zynga, Playtika, Dream, Voodoo, Lion Studios, Gram Games and lots more. Apps publishers like Funimate, Trendyol and Gopuff. And brands include Hasbro, LEGO, Unilever and L'Oréal.
Q: What is unique about the Turkish mobile market/why has it become known as the Silicon
valley of the mobile gaming market?
Turkey's become a global mobile gaming hub. It's amazing to watch it take off. Some of the best publishers and developers in the world are based here. I think it's got a lot to do with the ability for rapid development. You'll find teams of 4-5 young people making a steady stream of mobile games that they send out into the market. Thanks to home-grown success stories, the eyes of investors have turned towards us. But it's also down to the culture here. Gaming is hugely popular in Turkey and you can feel the passion and drive among people in the
scene here. Local and global economic forces make international expansion lucrative and it feeds back into making the industry making it even bigger and better – and long may it continue.
Q: Have you always been passionate about gaming? When did you first get into it?
I've always liked games: console, board games, mobile games… For me, it's cracking the puzzle that gets me hooked on a game. In my childhood, my younger sister and I were always inventing our own games. Now, business-wise, my co-founder Berat and I, enjoy gaming together and playing board games in our downtime. We actually got the licence for the hugely popular party game Codenames from Czech Games. Since then, we've published two more board games together. This was before we entered mobile gaming.
Q: What's your favourite mobile game?
It has to be 2048. I like puzzles and numbers 🙂
Q: What's been the biggest challenge you've overcome in your career to date? And greatest
success?
Without a doubt: building a company from scratch on a technology that we learned all by ourselves, with no training. I didn't know how to build playable ads, I didn't know anything about HTML5 gaming and coding so finding a good developer and establishing a business was the biggest challenge.
Q: What's one piece of advice you'd give to start-ups in the gaming industry?
I never truly understood the importance of a team before I started working in gaming. PhDs involve mostly working solo and it misses the team spirit. The pressure is high because the success of your work is always dependent on you, and you alone. The gaming industry is totally different. Success reflects on the team who built the game. I wish I'd known that before joining the industry. So, my advice would be to evaluate your team, and believe in them because that's the only way to reach success. If you don't like the people you work with, it's often much harder for you to fulfil your full potential. When your motivations align with your team's, you can combine forces and focus to get the success you deserve.