Latest Online Casino Trends in 2021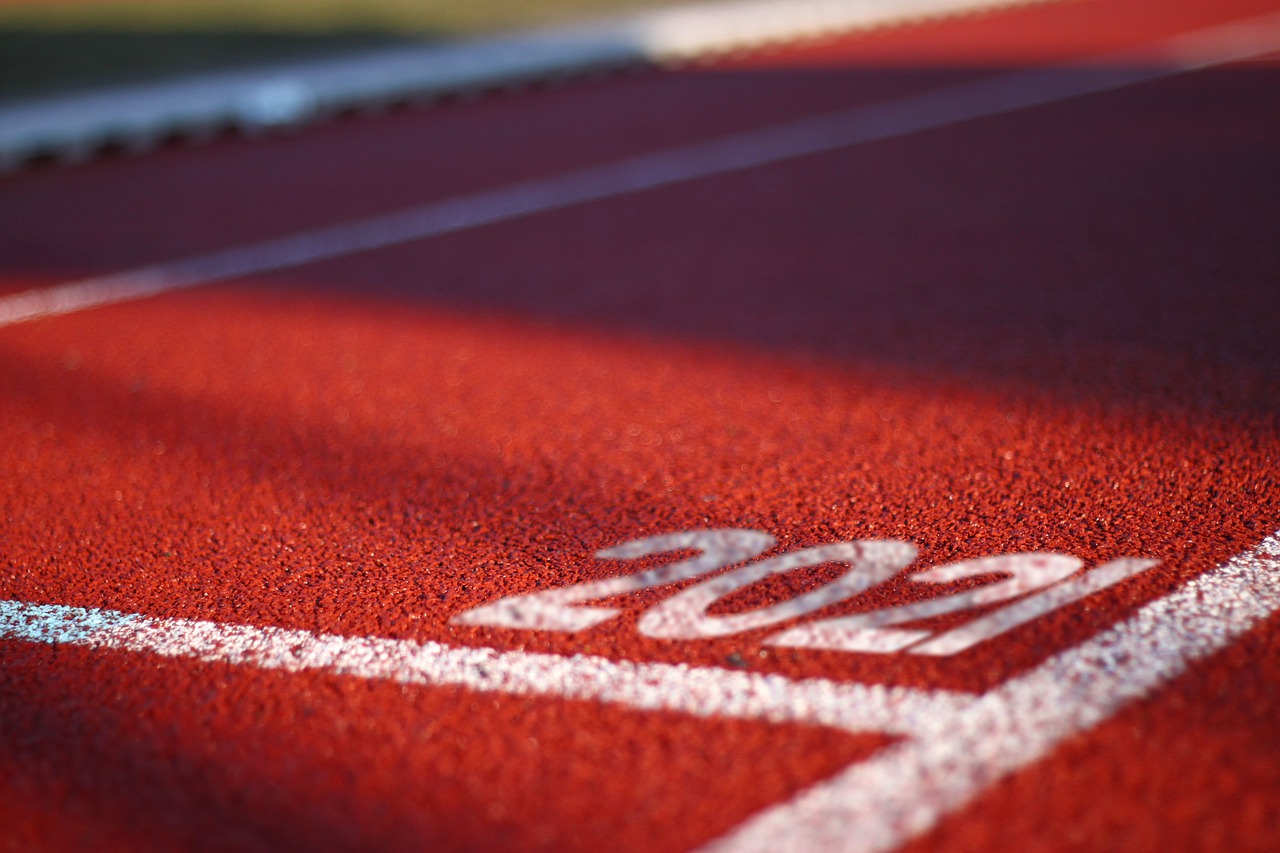 Reading Time:
2
minutes
Online gaming has become one of the favorite activities for people to indulge. The surge in casino sites has led to the mushrooming of so many online gaming sites. However, online gaming sites such as Casinokix.com can help you settle for the best online casinos. Such casinos have adapted to the latest exciting trends that let players enjoy their gaming experience.
Some of these latest online casino trends in 2021 include:
Improvement of responsible gambling services
With the rise in the number of online gamblers getting addicted to drugs and alcohol each passing year, gambling authorities and casinos are taking measures to encourage responsible gambling.
Some of the ways devised include:
Age restrictions to those under eighteen or in vulnerable categories
Time limits and deposits
Bankroll management trainings
Self-exclusion and breaks
Time limits
Deposit limits
Such responsible gambling policies are what is making the casino industry rise exponentially. That is because more people will get compelled to enjoy these online games without worrying that they might get addicted or use up all their time and money for gambling.
Gambling authorities and casinos understand that online gaming can be a real addiction. Luckily, the best ones ensure that their clients get protected against the dangers of regular online gambling.
Technological advancements
Online gaming is one of the industries that have experienced technological advancements with lightning speeds. With the innovation of Virtual Reality, gamers can now fully immerse and enjoy their gaming experience.
Even though VR headsets were previously used by tech-savvy people, things have drastically changed. And anyone can now enjoy this technological advancement. That is because the accessories have become more affordable. Also, more VR slots are expected to get released.
Use of cryptocurrency
The use of cryptocurrency has taken many industries by storm. And the gaming industry is no exemption. Most have joined the bandwagon, and others are looking to accept cryptocurrency sooner than later.
One of the reasons why players prefer the use of cryptocurrency as a banking method is because it facilitates anonymity. The use of crypto payment is also secure, and the chances of losing money are way complex compared to traditional payment methods. It is predicted that cryptocurrency will be among the leading payment solutions in the gambling industry shortly.
Shift to mobile gambling
With more and more people embracing smartphones, most online casinos have diverted their efforts towards mobile platforms. That is because research shows that traffic appears mostly from mobile-based devices.
Most online casinos are working to create interactive, fully optimized, and customer-friendly mobile sites. That allows online gamers to play at the best slots from the comfort of their devices.
That means that you don't have to travel far to access a land-based casino to enjoy your favorite online games.
Artificial intelligence
Most online casinos are looking forward to introducing Artificial Intelligence this year. Since gamers fear that sometimes their private data and information could get leaked, AI will help address this issue. And allow gamers to enjoy their favorite games without a hassle.

Progressive Jackpot Networks in 2022 Set to Create a Record Number of Millionaires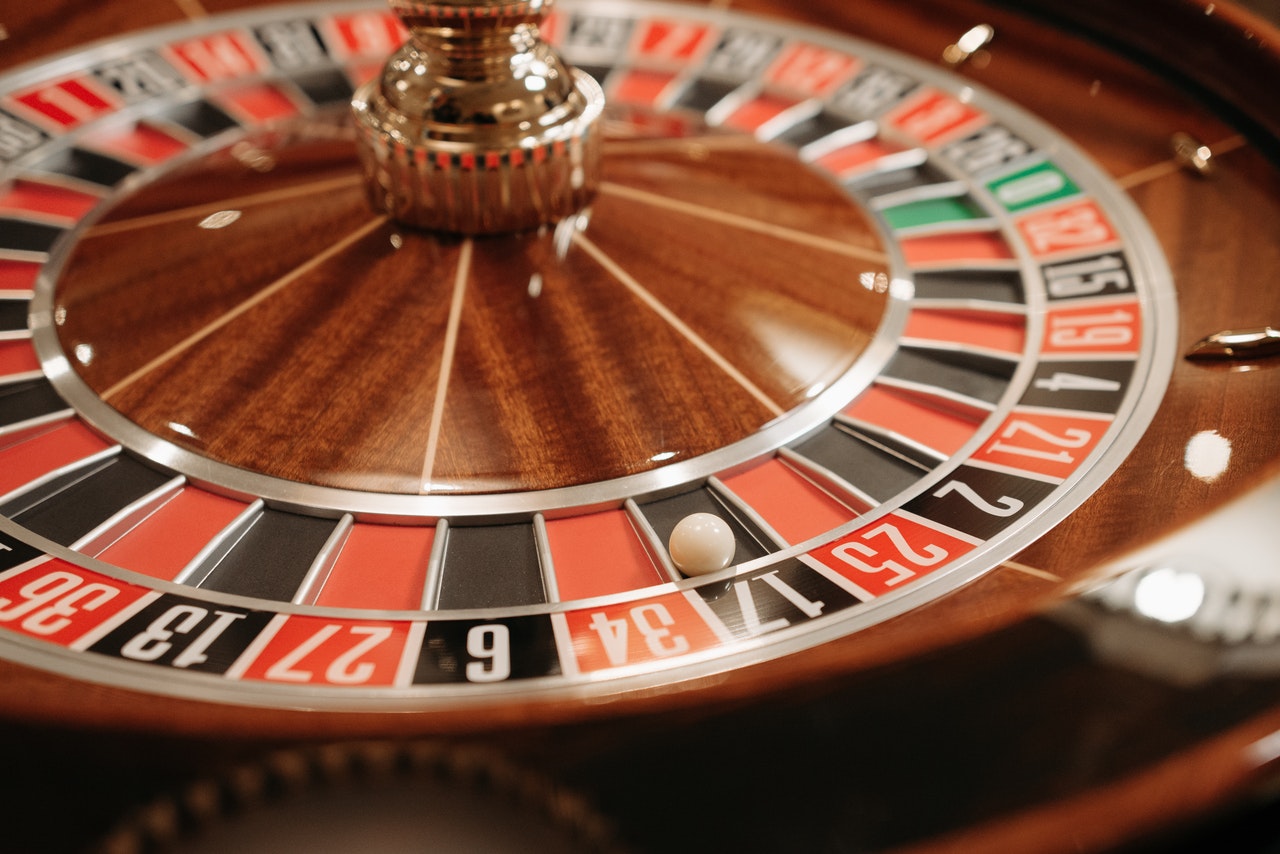 Reading Time:
2
minutes
The online casino scene is constantly shifting with new trends and leading the way is B2B solutions provided to online casinos which end with player consumption. New technology is changing the industry's landscape, existing concepts are moving in new directions creating more engaging and enticing gameplay.
A leading online casino portal reviewing the best places to play online casino games – Playcasino.com – recently noted that one of the major shifts occurring on the current iGaming landscape is the rise of progressive jackpot networks. For example, progressive jackpot networks are one of the latest trends. In the past, stand-alone progressive jackpot slots hit the headlines with million Euro wins, yet these slots paid out their millionaire jackpots sparingly.
Fast forward to 2021-2022, and we are now seeing progressive jackpot slot titles clubbed together into networks. With multiple slots connected into a single network, news of million Euro jackpots is almost a weekly occurrence. Some of the companies involved in these B2B jackpot networks include SoftSwiss, Yggdrasil, and Microgaming.
Of course, Micogaming's Mega Moolah network is running away with the crown for top paying progressive jackpot network online today. Microgaming's overall jackpot payouts currently sit at € 1.5 billion with Mega Moolah jackpot wins contributing a large portion of that sum. In the past 12 months, the Mega Moolah network has paid out close to € 150 million, and in that time, it has risen from 2 slots to 8 slot titles with more lined up for release over 2022. Even more noteworthy is that with multiple slots linked to the same jackpot, Mega Moolah broke the Guinness World Record for the largest online jackpot payout, which was €19.4 million coming from its Absolootly Mad slot title.
With Microgaming's success, companies like SOFTSWISS have taken note. SOFTSWISS operates one of the fastest-growing casino aggregation solutions online with € 6 million bets processed per month. The company sees the potential and future for progressive jackpot networks and thus designed a 'Jackpot Aggregator' tool. Operators using this platform club together video slots from various providers with the main jackpot that continues to rise. Anyone playing on one of these slot titles has a chance of landing the jackpot through a random trigger.
Online casinos are already using the SOFTSWISS aggregator network, which has now been shortlisted for Global Gaming Awards for 'Product Launch of the Year' 2022. Product Manager, Aliaksei Douhin, stated that the nomination is an inspiring new experience for the company and its Jackpot Aggregator.
Another noteworthy jackpot platform on the rise is Yggdrasil's jackpot slots collection. Recently Yggdrasil made its mark by bagging the International Gaming Awards Slot Provider of the Year honors. And this is yet another company that is rising through the ranks of progressive jackpot payouts. The company's jackpot games are so popular that it recently reported a record jackpot payout of € 7.8 million, and to kick off 2022, its Joker Millions paid out €6 million. The response from Yggdrasil's Head of Products & Programs, Stuart McCarthy, said that the company couldn't have asked for a better start to the year.
There is no doubt that linked progressive jackpot slots inside a single network will produce more millionaires than seen before in iGaming. The best online casinos for 2022 will be partly spurred on by the introduction of jackpot slots that are part of these impressively high-paying networks.
Raptor PR wins trio of clients across gaming, metaverse & NFT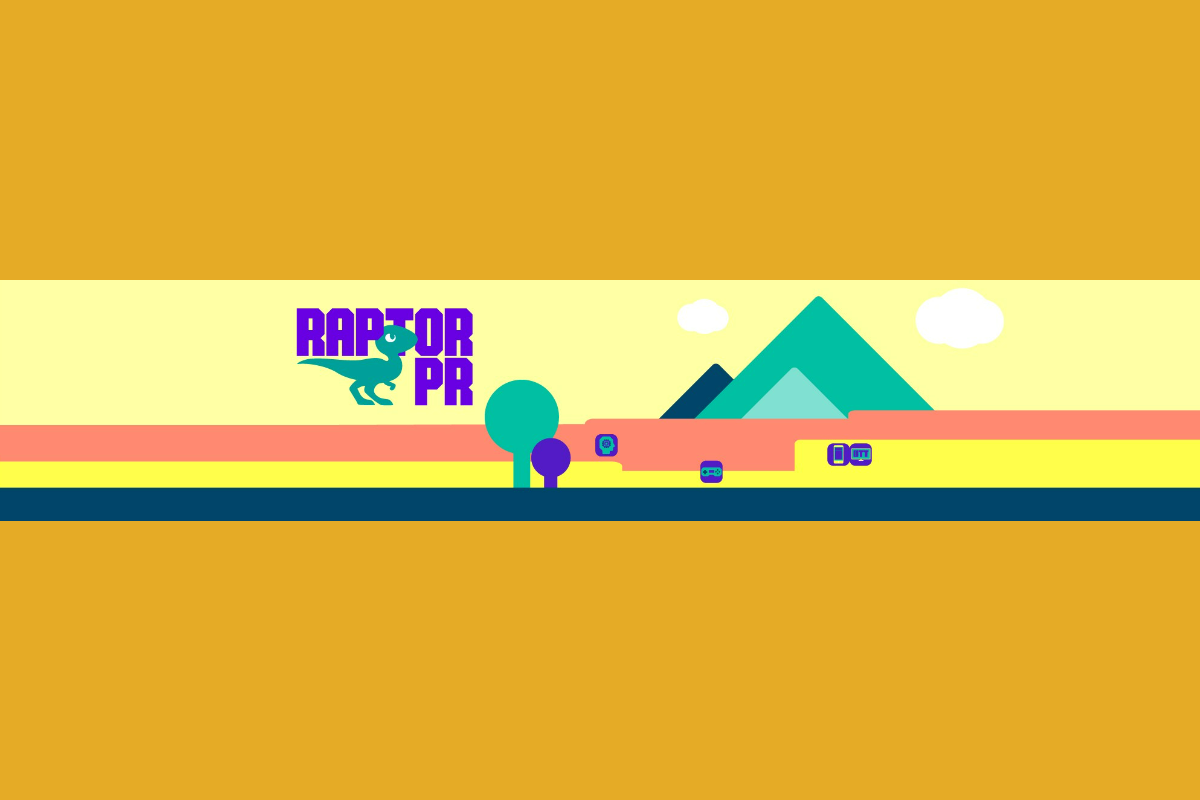 Reading Time:
3
minutes
Raptor PR – the digital communications agency for video games, media and metaverse brands – is kicking off 2022 in style with a trio of new industry-leading clients:
Dubit – a renowned games studio, developer of virtual worlds and creator of branded metaverse content such as esports, concerts and fashion shows;

Gismart – a developer and publisher of app store topping mobile games and entertainment apps which recently reached the one billion downloads milestone;

Fancy Bears – a PFP (personal profile picture) NFT metaverse project.
Rana Rahman, Founder and MD of Raptor PR, commented:
"Raptor PR is at the bleeding intersection of video gaming, media and the metaverse – which are the recession-proof, high growth tech industries of the next decade and beyond. Having witnessed the chaos of the early days of the internet, Raptor PR is wholly committed to creating hyper-targeted fame for ambitious tech clients who are imbued with authenticity and integrity at every touch point."
In December 2021, Raptor PR worked with Dubit to announce the studio's $8M USD funding. Dubit is a bonafide world leader in creating experiences in virtual worlds such as Roblox, which has 50 million daily users. Raptor PR is developing a laser-focused communications campaign to further establish Dubit's position as the gateway for brands looking to enter the metaverse today, targeting tier one video gaming, media, advertising, business and technology vertical media channels.
Matthew Warneford, CEO and Co-founder of Dubit, commented:
"Team Raptor offers Dubit and its associated brands a unique mix of senior and diverse industry talent, and extensive experience in b2b communications in online gaming, advertising, business, technology and Web3. They're an agency expressly built to support companies like Dubit, because high quality coverage in the right places has a proven and meaningful impact on business outcomes."
Raptor PR will further consolidate Gismart's reputation as a world-class developer and publisher of hit mobile gaming and lifestyle apps. Team Raptor is leading on global communications messaging, positioning and thought leadership strategy, helping to directly influence Gismart's ambitious growth strategy for 2022, targeting a diverse array of stakeholders including entrepreneurs, developers, publishers, gamers and lifestyle audiences.
Lana Meisak, VP, Business Development and Marketing at Gismart, commented:
"Once again, we're pleased to be picking up communications strategy and tactical activation with 'Rana Raptor' and his talented team, as they have a clear track record for success in gaming and tech industries. The nerdy team of Raptors has already hit the ground running during January 2022, and we can't wait to see how the year unfolds with this dream team of comms pros."
Completing its roaring start to the year, Raptor PR will also turn its attention to the nascent PFP NFT industry by raising awareness of Fancy Bears – the latest project from Polish metaverse platform, Fanadise. The limited edition Fancy Bears NFT collection sold out in just eight minutes in its pre-sale with holders benefiting from a range of incentives from personalised merchandise, profit-shares from its DAO Fund, events, prize draws and exclusive NFTs from ambassadors such as Jay Alvarez and Floyd Mayweather. Raptor PR will drive the project's positioning as the European version of the Bored Ape Yacht Club, boosting the resale value and highlighting the benefits for holders.
Bartek Sibiga, Co-founder of Fanadise and Fancy Bears Metaverse added:
"The Metaverse and PFP NFT market are exploding right now and we knew we needed to capitalise on these opportunities. As a start up we work at speed and so it's important to have an agency team that can work at our pace, spot great opportunities, pivot and act with autonomy. We know that Raptor has a great reputation for building tech brands that are constantly innovating and so they are a great fit for us."
Exclusive Q&A with GAMING1 COO Interactive David Carrion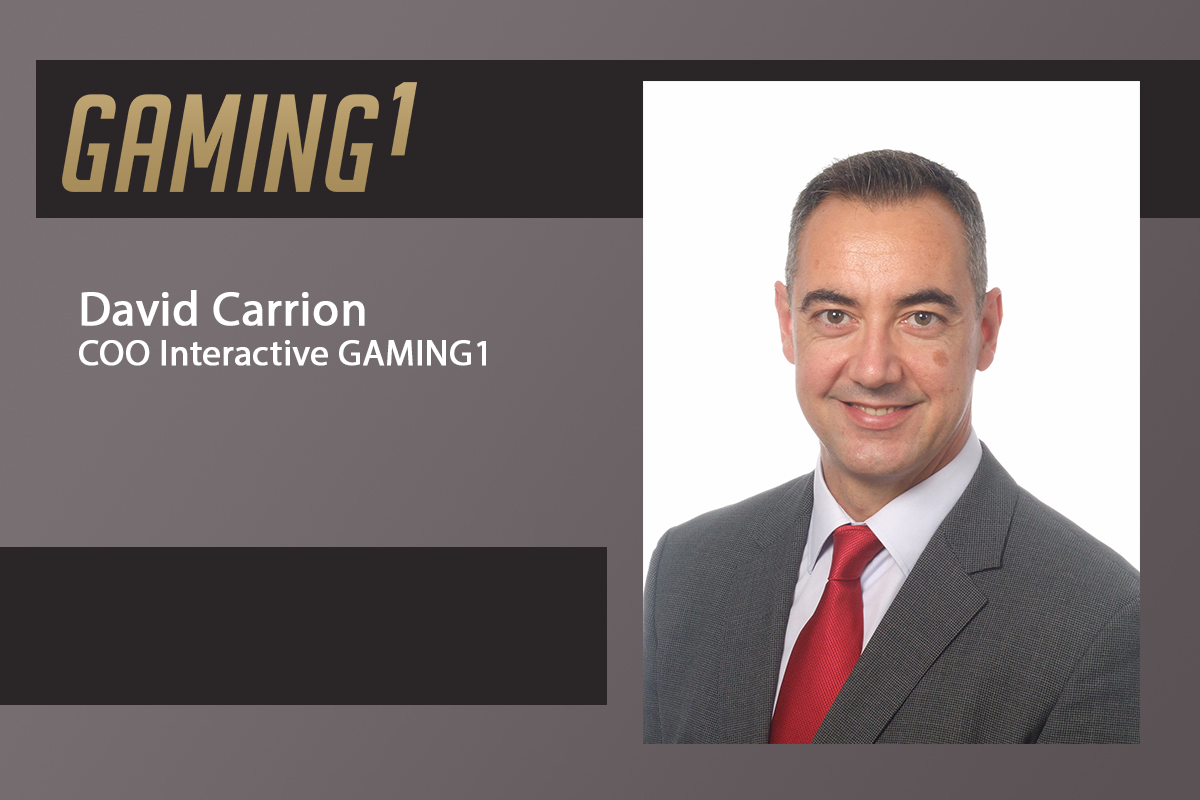 Reading Time:
3
minutes
Having made the leap from CMO to COO Interactive, GAMING1's David Carrion has set his sights on the company's expansion in the Netherlands, the US and other regulated markets as it develops at pace.
European Gaming caught up with him on the leading gaming and sports betting partner's exciting plans for these markets as well as his philosophy towards work.  
Since joining GAMING1 as a CMO over year ago, before being promoted to COO Interactive, how would you say your time at the company has gone?
So far, my time at GAMING1 has been better than I ever could have imagined. It's been a fantastic journey that has allowed me the opportunity to meet some incredible people who have shown me exactly why it's such as exciting company to work for.
Together, we've been able to lay the groundwork and infrastructure around scalable, data-driven products that will help the company grow in regulated markets considerably in line with our clear five-year strategic plan.
How has the change from CMO to COO Interactive been, was there anything that stood out as you've began to upgrade what you've delivered for Belgium's favourite supplier?
Naturally, I've taken on a lot more responsibility with regards to our product offering. This has proved to be a very exciting challenge, especially with regards to expanding into new markets. Next on my list of objectives is to focus on aligning our business and technology objectives, which will ensure that we can dictate our own pace and set us on the right path to international success.
Your data-driven skills and experience have been a valuable asset to the company so far, how will you expand on these in your new role as COO Interactive?
We have a very strong vision of what we want to build, however, our customers often have other ideas on how to use our products. Because of this we've been able to utilise data and customer behaviour analytics as a great tool to drive us forward, while also helping us find a competitive advantage in the market. Naturally, customers expect the scalability and flexibility to grow their offering and we continue to optimise our products to facilitate that.
As GAMING1's new COO, what are your main goals and aspirations?
Ultimately, my long-term aspiration is to see GAMING1's growth and development explode way beyond our expectations by building an operational model based on scalability and speed. I would also like to see us consolidate our strong position as a market leader, while mounting a real challenge in new and emerging markets, such as the United States and the Netherlands.
With GAMING1 set to launch in the US and Netherlands towards the end of 2021, can you speak more about the company's growth plans? 
We already hold a strong market share in some of the biggest existing regulated iGaming markets such as Belgium and Portugal, and we now have a real opportunity to grow in betting, which is incredibly exciting.
Our flexible business model and the way we operate our brands, joint ventures and turnkey solutions allows us to take on exciting opportunities in the United States and Netherlands. Our plan is to double our revenue by 2025, outperform market trends and become a truly international operator.
Last but not least, plenty of the people in the industry know about your extensive track record – how are you looking to bring that expertise to the table in the coming years as we enter a new era of gaming?
Firstly, it's important to realise that people are the company, not just one individual. But in terms of how I'm going to bring my own expertise to the table, one day at a time! My approach has always been very straightforward: Be humble, have fun, and realise that difficult is not the same as impossible, as long as you're well prepared.
As a result of hard work, common sense and a strong desire to succeed, I've gotten to where I am today. With those principles in hand, I believe I can elevate the performance of our talented teams to deliver on this new era of gaming, whatever direction that may take.