Pixel Federation goes back to Slovakian roots to ramp up its successful CSR strategy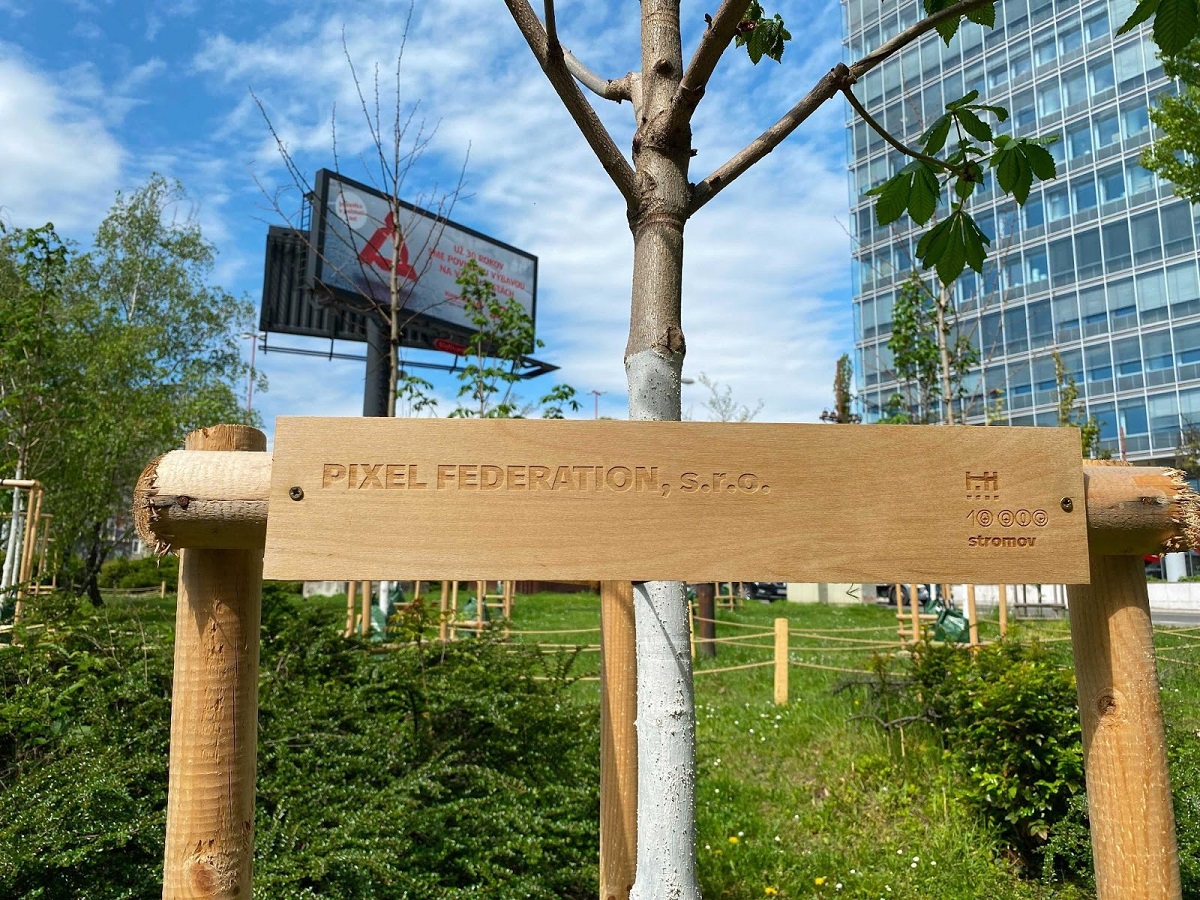 Reading Time:
3
minutes
The largest game developer in Slovakia, Pixel Federation, has spent the last 14 years growing successfully, now boasting a staggering €47.8m annual revenue in 2020 and 120 million loyal players across international markets, however it has also consistently dedicated itself to contributing to Slovakia's development. A strong focus on responsible business strategy has always been key to Pixel Federation's operations and supporting its hometown of Bratislava was core to the CSR. Pixel rose admirably to the challenge of the pandemic, with focus splitting from its long-standing education and innovative development, towards fundraising resources for frontline workers, and now Pixel is adapting its CSR strategy once again, to focus on the environment.
Actively contributing to the green fight swept the games industry last Summer, with initiatives such as Playing for the Planet and Green Game Jams pointing the spotlight onto the impact gamers and respective developers can have on global issues. A sector heavily scrutinised for its environmental footprint and carbon waste, it was an important step for game developers to take towards counteracting their global footprint and joining together to conserve the environment. For Pixel Federation staff and expansive player communities, doing their bit for the planet continues to be a poignant issue and so the company has pledged to dedicate a large portion of its upcoming CSR to a number of environmental projects.
"Education, the environment, culture and sport are still only an appendix on the edge of many Slovakians' understanding of life skills. It's a long-term and unchanged situation in non-strength sectors as they don't have a quick return on investment. We want to ensure that the Slovakia we leave behind is better than the one we were born into," says Co-Founder, CSR Strategy lead and CLO, Lucia Šickova.
Breath of fresh air
Pixel Federation is a company rooted in strong community values, and the call from the players and staff was clear; the environment is key to our greater survival, and a worthwhile and meaningful investment. Rolling up its sleeves to get back to its founding roots, the company chose to collaborate with Bratislava city on the 10,000 trees project, the first 12 of which, planted through this green initiative, already stand proud on Šancova Street in Bratislava.
"I see this activity as a partnership with the city. Our motivation is not personal or corporate PR, our motivation is impact and something that will outlive all of us," comments Co-Founder and former CEO, Šimon Šicko
Alongside dedicating time and funds to the 10,000 trees project, Pixel Federation will also work closely with BROZ (Bratislava Regional Conservation Association) which brings together professional conservationists dedicated to the protection and restoration of rare habitats in the Slovakian mountain range, Little Carpathians. These mountains are victim to extensive felling, often of healthy trees, leaving behind a sparse and barren environment. Funding from Pixel Federation will be used to mark healthy trees for forest rescue and rejuvenation of the local habitat.
With these projects already underway, Lucia is determined that Pixel Federation's support for wider efforts won't be fixed, to allow for spontaneous aid where needed. "Our CSR strategy has always been a combination of long-term, consistent support for the projects we believe in, as well as one-time support for efforts we see as an urgent need. In recent years, we have also supported the Kramáre Hospital, the well-known Red Nose initiative, and focused our efforts to fundraise for frontline workers when the COVID-19 pandemic first hit Slovakia," affirms Lucia.
The results stand firm
At the birth of Pixel Federation's charitable ventures, the main ambition was to raise awareness of gaming and provide opportunities for young people to encourage fostering creativity and innovative skills, a field that Slovakian education at the time did not consider worthwhile.
Pixel's first education project was the Butterfly Effect: a unique and highly valued platform across the nation where successful Slovakian digital companies such as Sygic, Leaf, HubHub and Pixel Federation share their knowledge with young people, and the results are impressive. More than 130 programme graduates have successfully created 22 products and produced four new start-ups full of enthusiastic young talent. With long-term financial support from Pixel Federation, the dedicated people behind Edulienka were able to create a standardized education system that focuses on innovative and comprehensive development of 21st century skills in socially disadvantaged children. Distributed amongst a number of schools in Slovakia, Pixel's time and funds supported this project to ensure the expansion of the first school from 15 to 100 pupils and enabled those from socially disadvantaged families to study.
Pixel Federation also initiated the pandemic driven platform Who will help Slovakia to aid Slovak medical facilities in the face of COVID-19. Together with a number of other parties, Pixel launched a nationwide fundraising project in a record time of just a few days, gaining wider support from several companies including tech giant Amazon, ČSOB Foundation and many others. In total, Who will help Slovakia, headed by Pixel Federation, successfully raised an incredible fund of more than €1.4 million.
There is little doubt that the results Pixel has derived from its dedication to supporting development within Slovakia speak for themselves. The education projects alone have enabled hundreds of students to develop otherwise unattainable life skills and helped transform Slovakia into a gaming industry to be reckoned with.
These are the most successful new games in Germany in 2022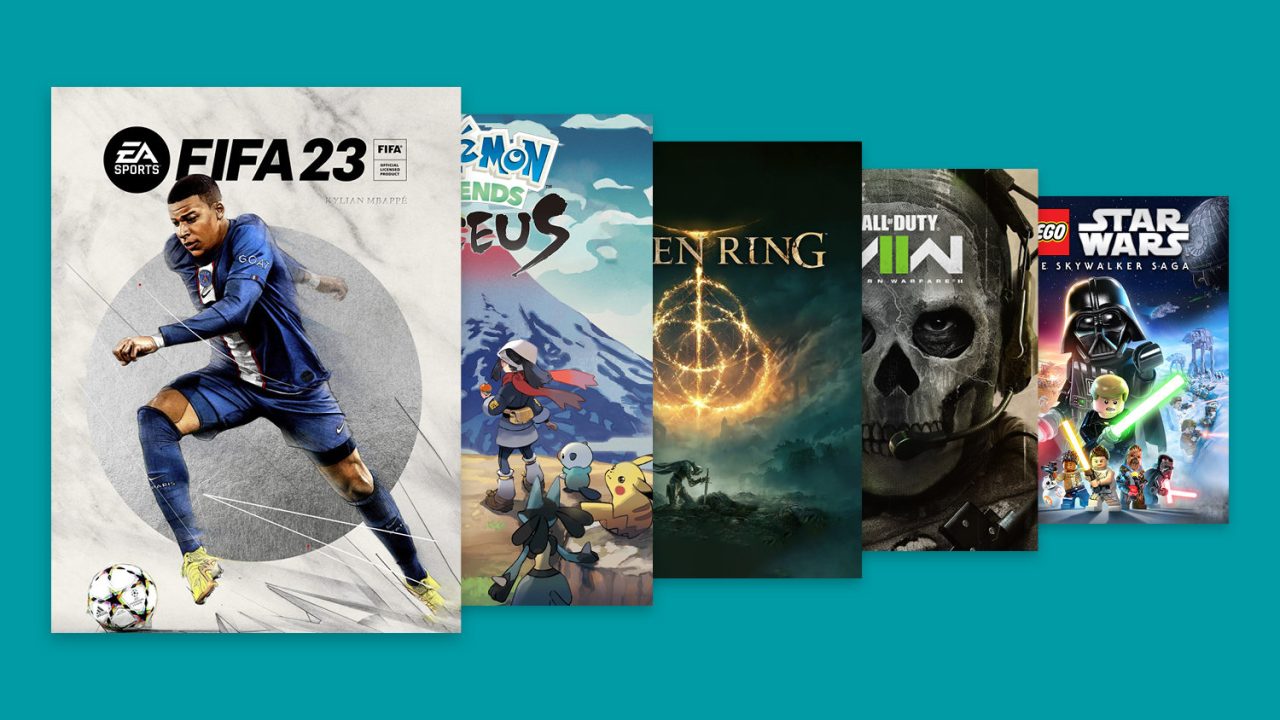 Reading Time:
2
minutes
Be it exciting sports games, games for the entire family, epic journeys into fantastical worlds, or action-packed adventure – 2022 offered a wide range of video game titles to choose from. This can be seen in the German annual charts for the bestselling PC and console games that were released in 2022. The hit sports game 'EA SPORTS FIFA 23' (Electronic Arts) captured first place in the list of bestselling new game releases in 2022. Another major success: 'Pokémon Legends: Arceus' (Nintendo) from the popular Pokémon series for the Nintendo Switch. This action role-playing game took second place in the list of bestselling games for the year just ended. Third place in the German charts for 2022 was secured by the award-winning open-world game 'ELDEN RING' (Bandai Namco Entertainment), which was the result of a collaboration between game developer Hidetaka Miyazaki and author George R. R. Martin. Just two months after its release at the end of October 2022, first-person shooter game 'Call of Duty: Modern Warfare II' (Activision) made it into fourth place. It was followed in fifth place by the action-adventure game 'LEGO Star Wars: The Skywalker Saga' (Warner Bros. Interactive Entertainment), whose missions are based on the most important events from the nine 'Star Wars' films.
The 20 bestselling PC and console games in 2022:
Information on the annual charts
The annual charts for 2022 list the games released that year for PCs and game consoles that were most often sold – physically and digitally, across platforms – in Germany in 2022. The data is gathered by Games Sales Data (GSD), a platform operated by the Interactive Software Federation of Europe (ISFE). Digital sales of Nintendo titles from the Nintendo eShop are not included.
PRAGMATIC PLAY BROADENS CZECH PRESENCE WITH FORBES CASINO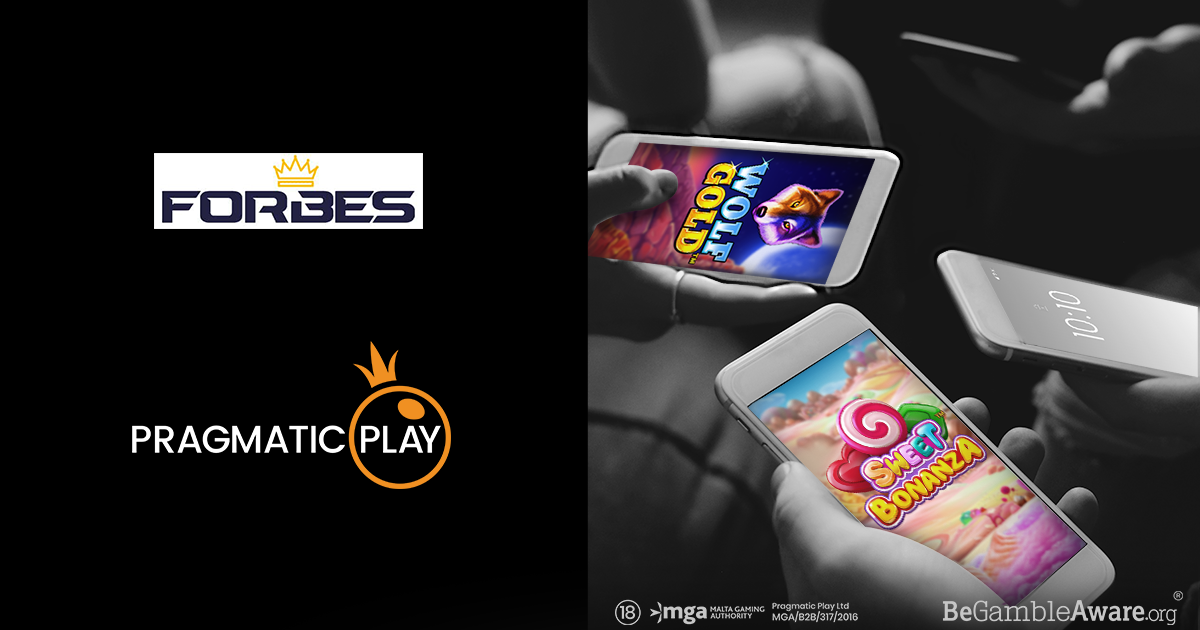 Reading Time:
< 1
minute
Pragmatic Play, a leading content provider to the iGaming industry, has signed a strategic partnership with Forbes Casino in the Czech Republic.  
The agreement provides Forbes Casino users with 12 of the provider's high-performing Slots, including player favourite Sugar Rush™ and multi-award-winning titles such as Gates of Olympus™ and Wolf Gold™. In total, 50 of Pragmatic Play's Slot games are now certified across the regulated Czech market. 
Forbes Casino is a recently established online brand of Victoria Tip a.s., one of the most successful operators of brick-and-mortar casinos in the country. 
The latest partnership for Pragmatic Play adds to its growing presence across Europe and cements its position as a key player in the Czech Republic. 
Irina Cornides, Chief Operating Officer at Pragmatic Play, said: "Forbes Casino is built on a rich history of providing high-quality casino experiences to players in the Czech Republic, and we are honoured to expand on that with the addition of Pragmatic Play titles to their online operation.  
"With a strong commitment to our craft and dedication to responsible gambling, we are excited that even more players in this growing regulated market can now enjoy our globally popular games." 
Petr Žemba, Project Manager at Forbes Casino, said: "When looking at collaborators for our online operations, we know brand reputation is of utmost importance to our users, partnering with such a well-established provider as Pragmatic Play is a victory in itself. 
"We know our customers are going to love the titles that we've added which have already proved to be a big hit across the wider European market and beyond. We look forward to seeing where this deal can take us and the new heights we can reach on Forbes Casino." 
EveryMatrix wins Hungarian lottery tender for online sportsbook platform and services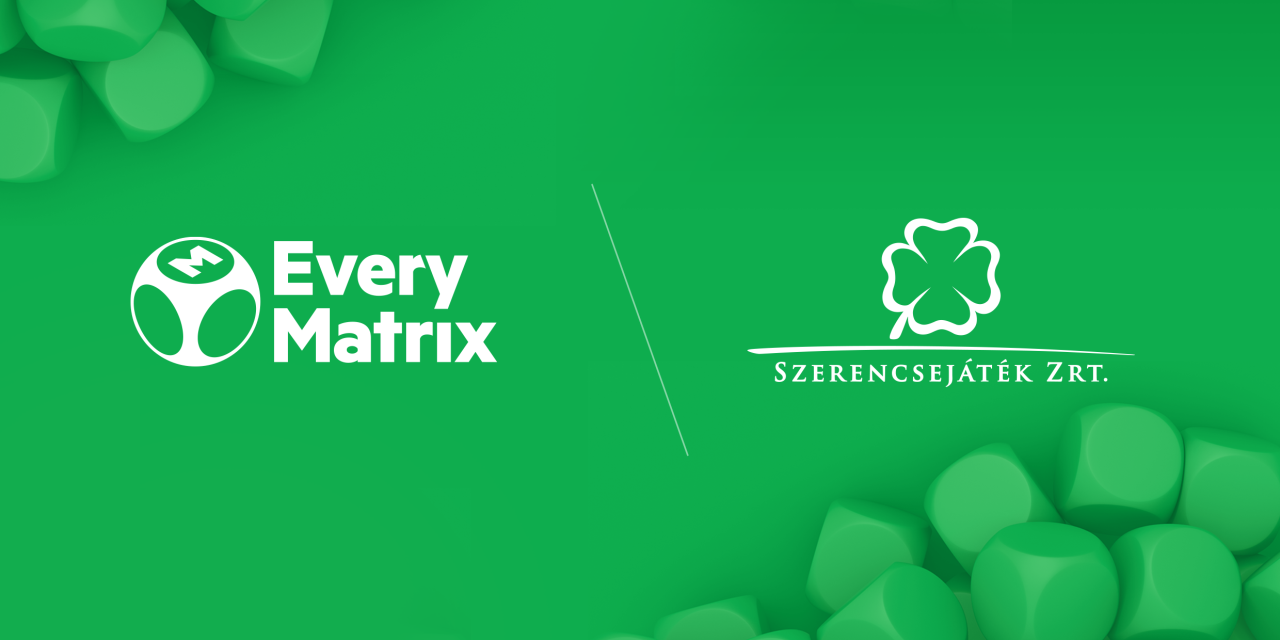 Reading Time:
2
minutes
The Hungarian national lottery company, Szerencsejáték Privately Held Company Limited, becomes EveryMatrix's sixth global lottery client and coincides with the launch of the country's online sports betting regulation.
B2B iGaming technology provider EveryMatrix has been awarded the public tender to provide the Hungarian state-owned gaming and lottery operator Szerencsejáték Privately Held Company Limited with an end-to-end suite of advanced digital sports betting software solutions and services for its online brand TippmixPro.
Designed to create the ultimate online sports betting experience in the newly regulated market, the multi-year agreement was awarded to EveryMatrix after a 15-month competitive procurement process with more than 25 bidders.
EveryMatrix technology will transform the Hungarian national lottery company and its TippmixPro brand's digital sports betting offering by integrating its award-winning OddsMatrix sportsbook platform and data feeds ensuring maximum productivity, stability, and scalability.
In addition, EveryMatrix will provide a full range of state-of-the-art turnkey software solutions and services across player account management; virtual sports; bonusing, acquisition, retention, and reactivation; payments and affiliate management.
The agreement comes at the ideal time for Szerencsejáték Privately Held Company Limited following the Hungarian government's decision to regulate online sports betting which went live on January 1st, 2023.
EveryMatrix has won several World Lottery Association (WLA) and European Lotteries (EL) agreements including Norsk Tipping (Norway), OPAP (Greece), National Lottery (Malta) and Veikkaus (Finland).
Launched in 1991 Szerencsejáték Privately Held Company Limited is a leading operator in the Hungarian online sports betting market and one of the largest businesses in the country. It is a member of the WLA and offers multiple products including lottery games, lottery tickets and sports betting with more than 7,700 nationwide sales points.
The Hungarian national lottery company makes a significant annual contribution to the country's stable economic growth, financing community, cultural, social, health and sporting initiatives and returns approximately two-thirds of its net gaming revenue – in the form of taxes, fees, contributions, dividends – to the state budget to finance public projects.
Stian Hornsletten, Chief Commercial Officer at EveryMatrix, said: "Since 2016 we have made significant inroads in the lottery sector and now work with some of the biggest organisations in the world, powering and servicing their digital offerings to millions of their customers.
"Winning SZRT ahead of many of our competitors yet again underlines the quality of our technology solutions, services, and expertise across multiple elements, from sportsbook and player account management to bonusing, payments and affiliate management.
"Operations are weighted highly within large-scale agreements such as this and I'm particularly pleased that our operational quality and experience shone through. We are delighted to be working in partnership with SZRT and look forward to supporting them in their digital journey this year and beyond."
Zoltán Horváth, Sports Betting Director at Szerencsejáték Privately Held Company Limited, said: "We are very pleased to have agreed terms with EveryMatrix following a thorough and highly competitive tender process and we're confident we have selected an ideal partner.
"We have ambitious plans to extend and enhance our sports betting offering at a time of market regulation to create the ultimate entertainment experience for Hungarian players, and we firmly believe we will achieve this through this partnership."