Pixel Federation goes back to Slovakian roots to ramp up its successful CSR strategy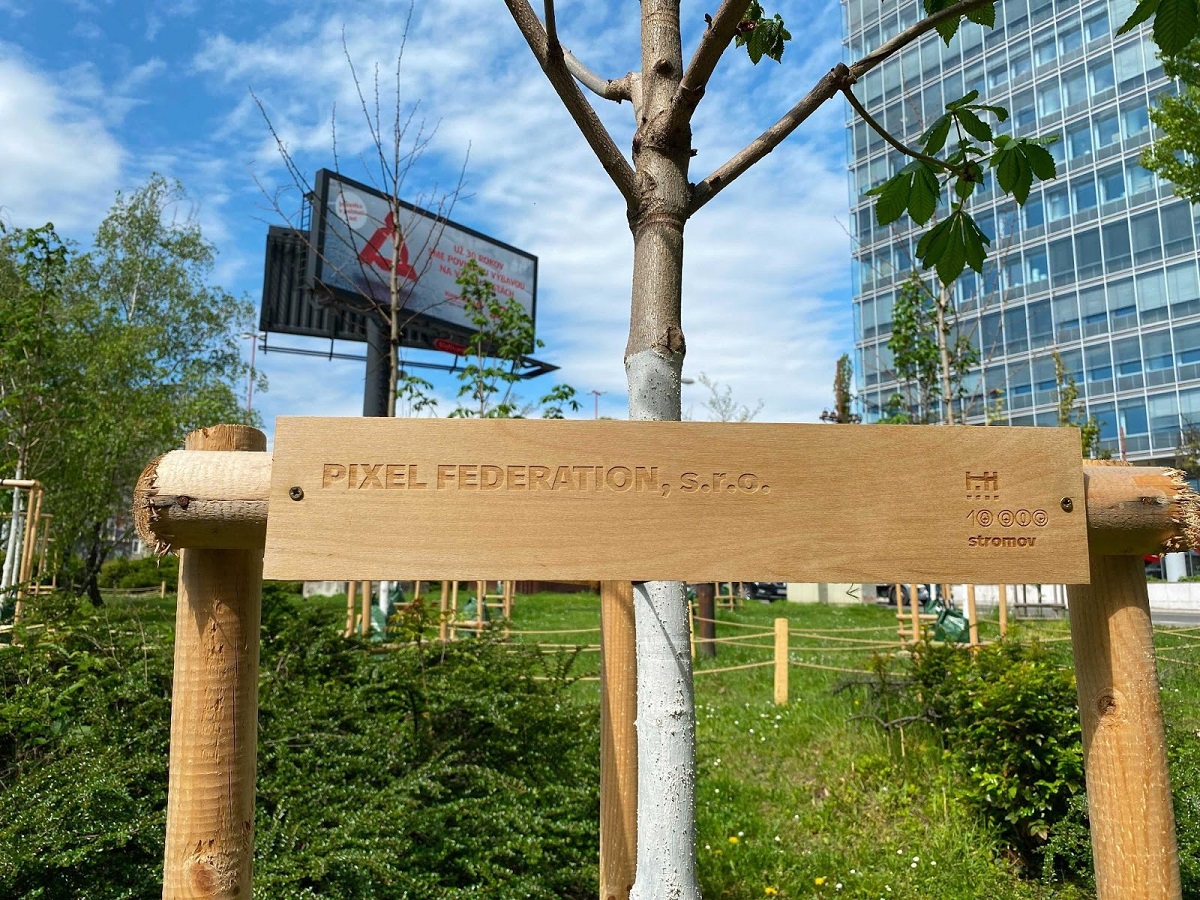 Reading Time:
3
minutes
The largest game developer in Slovakia, Pixel Federation, has spent the last 14 years growing successfully, now boasting a staggering €47.8m annual revenue in 2020 and 120 million loyal players across international markets, however it has also consistently dedicated itself to contributing to Slovakia's development. A strong focus on responsible business strategy has always been key to Pixel Federation's operations and supporting its hometown of Bratislava was core to the CSR. Pixel rose admirably to the challenge of the pandemic, with focus splitting from its long-standing education and innovative development, towards fundraising resources for frontline workers, and now Pixel is adapting its CSR strategy once again, to focus on the environment.
Actively contributing to the green fight swept the games industry last Summer, with initiatives such as Playing for the Planet and Green Game Jams pointing the spotlight onto the impact gamers and respective developers can have on global issues. A sector heavily scrutinised for its environmental footprint and carbon waste, it was an important step for game developers to take towards counteracting their global footprint and joining together to conserve the environment. For Pixel Federation staff and expansive player communities, doing their bit for the planet continues to be a poignant issue and so the company has pledged to dedicate a large portion of its upcoming CSR to a number of environmental projects.
"Education, the environment, culture and sport are still only an appendix on the edge of many Slovakians' understanding of life skills. It's a long-term and unchanged situation in non-strength sectors as they don't have a quick return on investment. We want to ensure that the Slovakia we leave behind is better than the one we were born into," says Co-Founder, CSR Strategy lead and CLO, Lucia Šickova.
Breath of fresh air
Pixel Federation is a company rooted in strong community values, and the call from the players and staff was clear; the environment is key to our greater survival, and a worthwhile and meaningful investment. Rolling up its sleeves to get back to its founding roots, the company chose to collaborate with Bratislava city on the 10,000 trees project, the first 12 of which, planted through this green initiative, already stand proud on Šancova Street in Bratislava.
"I see this activity as a partnership with the city. Our motivation is not personal or corporate PR, our motivation is impact and something that will outlive all of us," comments Co-Founder and former CEO, Šimon Šicko
Alongside dedicating time and funds to the 10,000 trees project, Pixel Federation will also work closely with BROZ (Bratislava Regional Conservation Association) which brings together professional conservationists dedicated to the protection and restoration of rare habitats in the Slovakian mountain range, Little Carpathians. These mountains are victim to extensive felling, often of healthy trees, leaving behind a sparse and barren environment. Funding from Pixel Federation will be used to mark healthy trees for forest rescue and rejuvenation of the local habitat.
With these projects already underway, Lucia is determined that Pixel Federation's support for wider efforts won't be fixed, to allow for spontaneous aid where needed. "Our CSR strategy has always been a combination of long-term, consistent support for the projects we believe in, as well as one-time support for efforts we see as an urgent need. In recent years, we have also supported the Kramáre Hospital, the well-known Red Nose initiative, and focused our efforts to fundraise for frontline workers when the COVID-19 pandemic first hit Slovakia," affirms Lucia.
The results stand firm
At the birth of Pixel Federation's charitable ventures, the main ambition was to raise awareness of gaming and provide opportunities for young people to encourage fostering creativity and innovative skills, a field that Slovakian education at the time did not consider worthwhile.
Pixel's first education project was the Butterfly Effect: a unique and highly valued platform across the nation where successful Slovakian digital companies such as Sygic, Leaf, HubHub and Pixel Federation share their knowledge with young people, and the results are impressive. More than 130 programme graduates have successfully created 22 products and produced four new start-ups full of enthusiastic young talent. With long-term financial support from Pixel Federation, the dedicated people behind Edulienka were able to create a standardized education system that focuses on innovative and comprehensive development of 21st century skills in socially disadvantaged children. Distributed amongst a number of schools in Slovakia, Pixel's time and funds supported this project to ensure the expansion of the first school from 15 to 100 pupils and enabled those from socially disadvantaged families to study.
Pixel Federation also initiated the pandemic driven platform Who will help Slovakia to aid Slovak medical facilities in the face of COVID-19. Together with a number of other parties, Pixel launched a nationwide fundraising project in a record time of just a few days, gaining wider support from several companies including tech giant Amazon, ČSOB Foundation and many others. In total, Who will help Slovakia, headed by Pixel Federation, successfully raised an incredible fund of more than €1.4 million.
There is little doubt that the results Pixel has derived from its dedication to supporting development within Slovakia speak for themselves. The education projects alone have enabled hundreds of students to develop otherwise unattainable life skills and helped transform Slovakia into a gaming industry to be reckoned with.

HooYu Launches New KYC Solution for German Gambling Market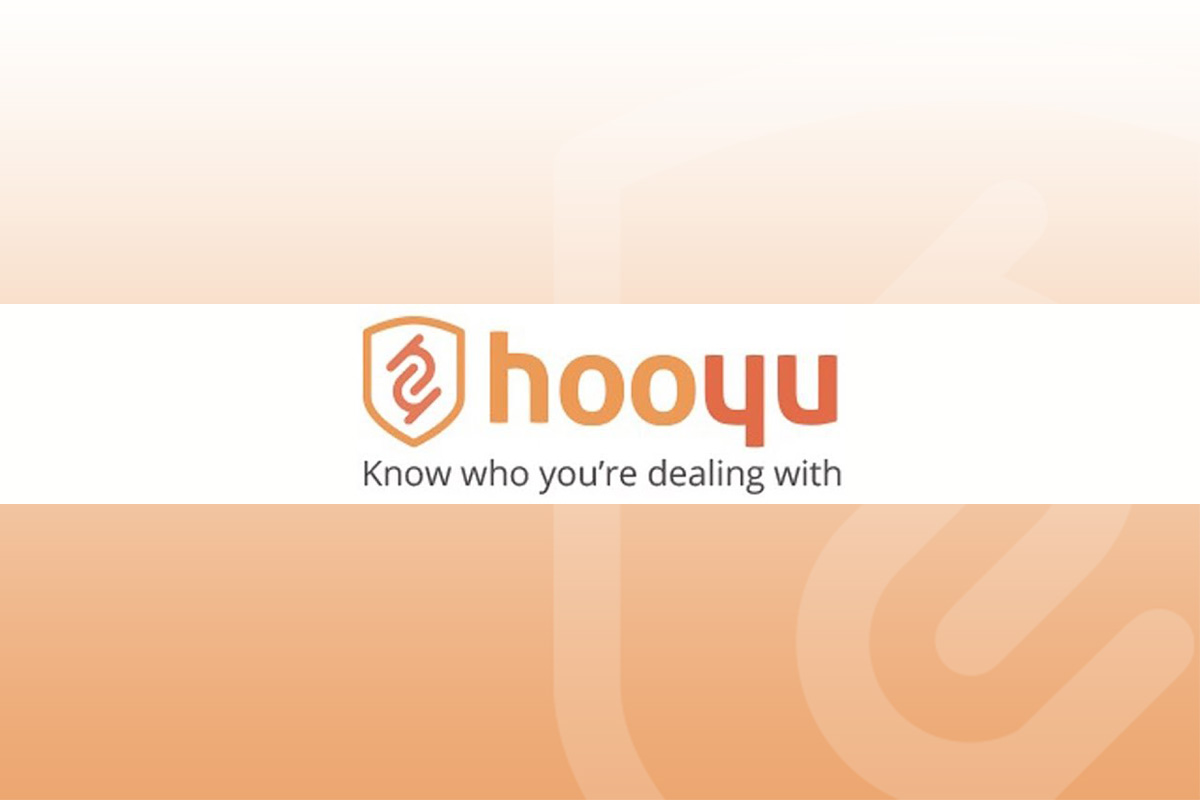 Reading Time:
< 1
minute
Leading KYC provider HooYu has launched a new KYC solution for the German gambling market.
The single solution orchestrates Schufa identity data checks, KJM-approved facial biometrics and ID document validation, video verification with a live human agent, PEPs and Sanctions watchlist screening and payment card checks.
This range of services can be orchestrated via HooYu to make gaming operators fully compliant with age verification and KYC requirements in the German market. The five services can be orchestrated to deliver different journeys for different customer lifecycle stages such as sign-up, high-value deposit, fraud risk and pay-out.
"The HooYu suite of services truly supports German gaming operators to meet age verification and AML compliance requirements," Jochen Biewer, German gambling licensing expert and Managing Director of Chevron Consultants GmBH, said.
"HooYu is a KYC orchestration and customer onboarding platform that not only helps operators to build KYC processes, but to maximise customer onboarding success rates. German operators can now use one HooYu API to call on any or all of these services as part of their age verification, fraud or anti-money laundering controls," David Pope, Marketing Director at HooYu, said.
EveryMatrix and bet-at-home enter new casino partnership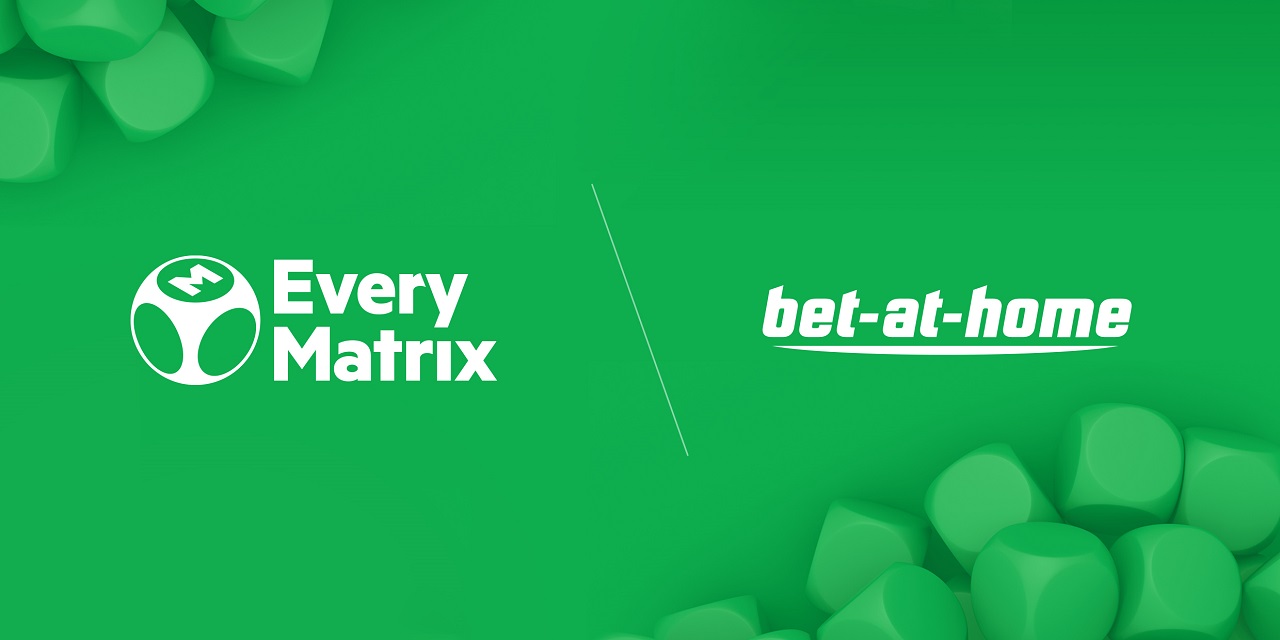 Reading Time:
2
minutes
iGaming supplier EveryMatrix is thrilled to announce its latest partnership with German-based operator bet-at-home. The new agreement will see bet-at-home revamp its casino product across several markets, including Germany and the U.K.
Founded in 1999 and listed on Frankfurt Stock Exchange since 2004, bet-at-home is an established brand with more than 5,4 million registered customers worldwide. The operator has managed to win a leading market position in several European countries over the years and is one of the most respected bookmakers in the space. bet-at-home's roots are deep into the sports sector and the company is now seeking to uplevel its casino offering to provide customers with the best entertainment options across products.
The operator has agreed to leverage EveryMatrix's iGaming Integration Platform, CasinoEngine to boost their activity in the casino vertical. Through the new agreement, EveryMatrix will also supply bet-at-home with its superb BonusEngine solution to drive acquisitions and retention forward.
To provide a world-class player experience, bet-at-home will overhaul its front-end using EveryMatrix's custom-made casino lobby widgets. This plug-and-play toolkit enables bet-at-home fast launch and offers unlimited customisation options with very little front-end development.
Richard Greslehner, Head of Business Development at bet-at-home, says: "At bet-at-home we are driven by a customer-centric mindset. With the ambition to build products that delight our customers we are consistently striving for operational excellence. With EveryMatrix as a new partner we are confident to achieve our goals and further strengthen our market position."
Stian Hornsletten, Chief Commercial Officer at EveryMatrix, adds: "Our Casino team is delighted to start this new partnership with bet-at-home. As a top European brand, bet-at-home's standards are above market, and we're privileged to have been selected to help drive their casino product forward. CasinoEngine and BonusEngine are a winning combo, as seen from our existing clients' success, and I'm eager to seeing bet-at-home presenting a stellar casino experience to all of their 5+ million players."
CasinoEngine has won several major agreements in the past five years, and is currently catering to Europe's leading online brands, including OPAP, Norsk Tipping, Flutter Entertainment, Wunderino, BetVictor, among others.
Betway Continues Tennis Dominance with the Generali Open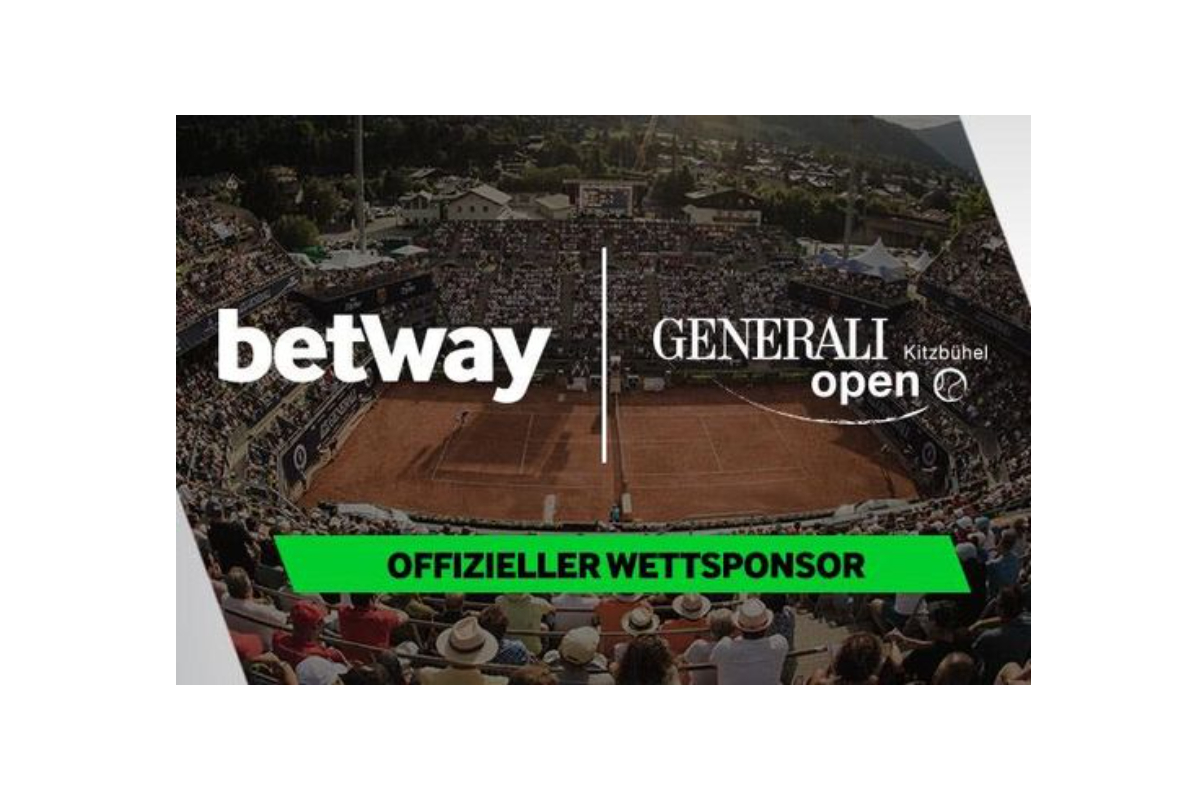 Reading Time:
< 1
minute
The Generali Open is the latest tennis tournament to partner with globally recognised online betting and gaming brand Betway.
The tournament takes place in Kitzbühel, nestled in the Alps in the Tyrol region of Austria, with tennis being played between July 24 to 31.
Betway's prominent branding will be seen both digitally and courtside at one of the ATP's most picturesque venues.
This announcement follows Betway's partnerships with a number of famed tennis tournaments including the Miami Open, Madrid Open and Sweden's Nordea Open. These partnerships continue to showcase the brand as a leading supporter of global tennis.
Anthony Werkman, Betway CEO, said: "We're proud to be the official betting partner of the Generali Open.
"We're excited to see the Betway brand at one of the most picturesque venues on the ATP tour."
Markus Bodner and Herbert Günther, organizers of the Generali Open Kitzbühel, said: "We warmly welcome Betway as a new premium sponsor of the Generali Open and look forward to a long and successful partnership at our traditional tournament in Kitzbühel."