Pixel Federation goes back to Slovakian roots to ramp up its successful CSR strategy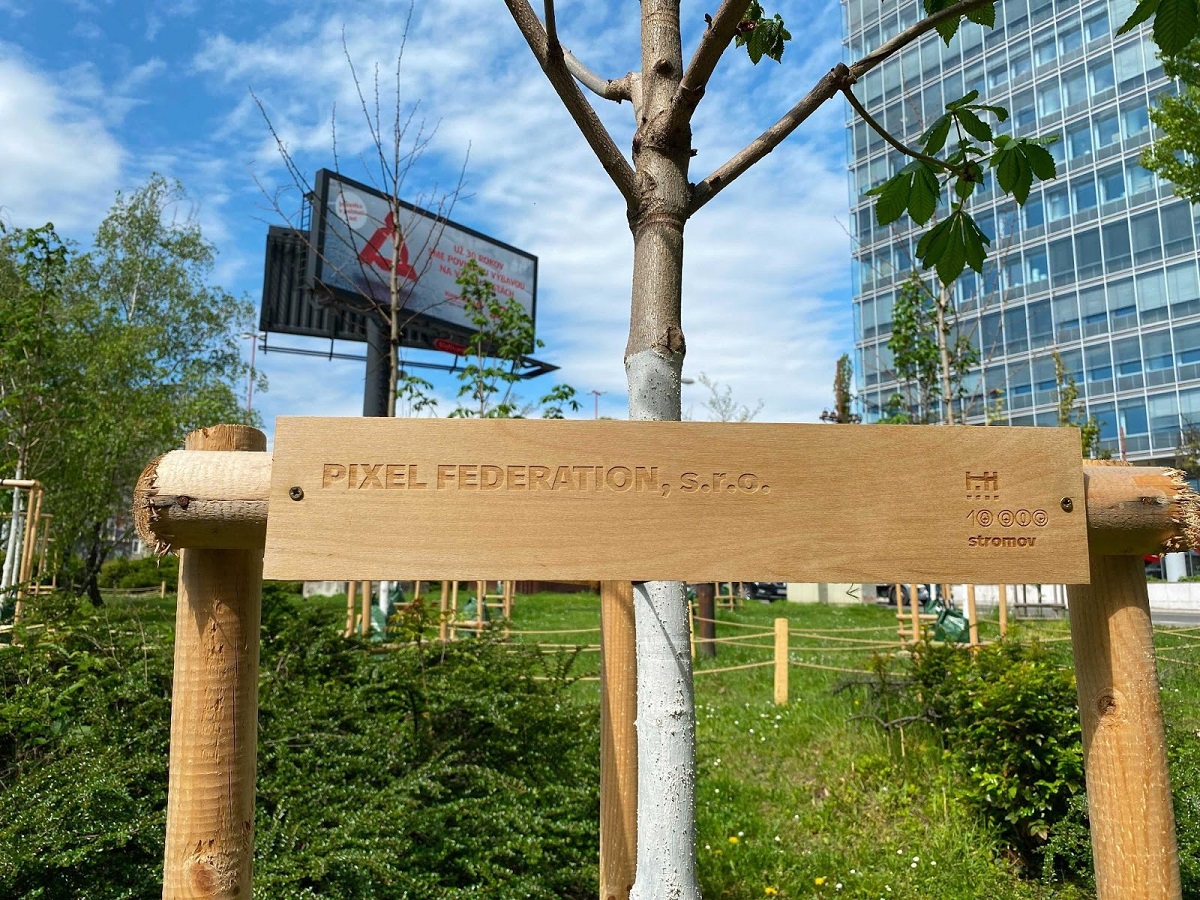 Reading Time:
3
minutes
The largest game developer in Slovakia, Pixel Federation, has spent the last 14 years growing successfully, now boasting a staggering €47.8m annual revenue in 2020 and 120 million loyal players across international markets, however it has also consistently dedicated itself to contributing to Slovakia's development. A strong focus on responsible business strategy has always been key to Pixel Federation's operations and supporting its hometown of Bratislava was core to the CSR. Pixel rose admirably to the challenge of the pandemic, with focus splitting from its long-standing education and innovative development, towards fundraising resources for frontline workers, and now Pixel is adapting its CSR strategy once again, to focus on the environment.
Actively contributing to the green fight swept the games industry last Summer, with initiatives such as Playing for the Planet and Green Game Jams pointing the spotlight onto the impact gamers and respective developers can have on global issues. A sector heavily scrutinised for its environmental footprint and carbon waste, it was an important step for game developers to take towards counteracting their global footprint and joining together to conserve the environment. For Pixel Federation staff and expansive player communities, doing their bit for the planet continues to be a poignant issue and so the company has pledged to dedicate a large portion of its upcoming CSR to a number of environmental projects.
"Education, the environment, culture and sport are still only an appendix on the edge of many Slovakians' understanding of life skills. It's a long-term and unchanged situation in non-strength sectors as they don't have a quick return on investment. We want to ensure that the Slovakia we leave behind is better than the one we were born into," says Co-Founder, CSR Strategy lead and CLO, Lucia Šickova.
Breath of fresh air
Pixel Federation is a company rooted in strong community values, and the call from the players and staff was clear; the environment is key to our greater survival, and a worthwhile and meaningful investment. Rolling up its sleeves to get back to its founding roots, the company chose to collaborate with Bratislava city on the 10,000 trees project, the first 12 of which, planted through this green initiative, already stand proud on Šancova Street in Bratislava.
"I see this activity as a partnership with the city. Our motivation is not personal or corporate PR, our motivation is impact and something that will outlive all of us," comments Co-Founder and former CEO, Šimon Šicko
Alongside dedicating time and funds to the 10,000 trees project, Pixel Federation will also work closely with BROZ (Bratislava Regional Conservation Association) which brings together professional conservationists dedicated to the protection and restoration of rare habitats in the Slovakian mountain range, Little Carpathians. These mountains are victim to extensive felling, often of healthy trees, leaving behind a sparse and barren environment. Funding from Pixel Federation will be used to mark healthy trees for forest rescue and rejuvenation of the local habitat.
With these projects already underway, Lucia is determined that Pixel Federation's support for wider efforts won't be fixed, to allow for spontaneous aid where needed. "Our CSR strategy has always been a combination of long-term, consistent support for the projects we believe in, as well as one-time support for efforts we see as an urgent need. In recent years, we have also supported the Kramáre Hospital, the well-known Red Nose initiative, and focused our efforts to fundraise for frontline workers when the COVID-19 pandemic first hit Slovakia," affirms Lucia.
The results stand firm
At the birth of Pixel Federation's charitable ventures, the main ambition was to raise awareness of gaming and provide opportunities for young people to encourage fostering creativity and innovative skills, a field that Slovakian education at the time did not consider worthwhile.
Pixel's first education project was the Butterfly Effect: a unique and highly valued platform across the nation where successful Slovakian digital companies such as Sygic, Leaf, HubHub and Pixel Federation share their knowledge with young people, and the results are impressive. More than 130 programme graduates have successfully created 22 products and produced four new start-ups full of enthusiastic young talent. With long-term financial support from Pixel Federation, the dedicated people behind Edulienka were able to create a standardized education system that focuses on innovative and comprehensive development of 21st century skills in socially disadvantaged children. Distributed amongst a number of schools in Slovakia, Pixel's time and funds supported this project to ensure the expansion of the first school from 15 to 100 pupils and enabled those from socially disadvantaged families to study.
Pixel Federation also initiated the pandemic driven platform Who will help Slovakia to aid Slovak medical facilities in the face of COVID-19. Together with a number of other parties, Pixel launched a nationwide fundraising project in a record time of just a few days, gaining wider support from several companies including tech giant Amazon, ČSOB Foundation and many others. In total, Who will help Slovakia, headed by Pixel Federation, successfully raised an incredible fund of more than €1.4 million.
There is little doubt that the results Pixel has derived from its dedication to supporting development within Slovakia speak for themselves. The education projects alone have enabled hundreds of students to develop otherwise unattainable life skills and helped transform Slovakia into a gaming industry to be reckoned with.

Betsson Signs Deal with Masterpiece Gaming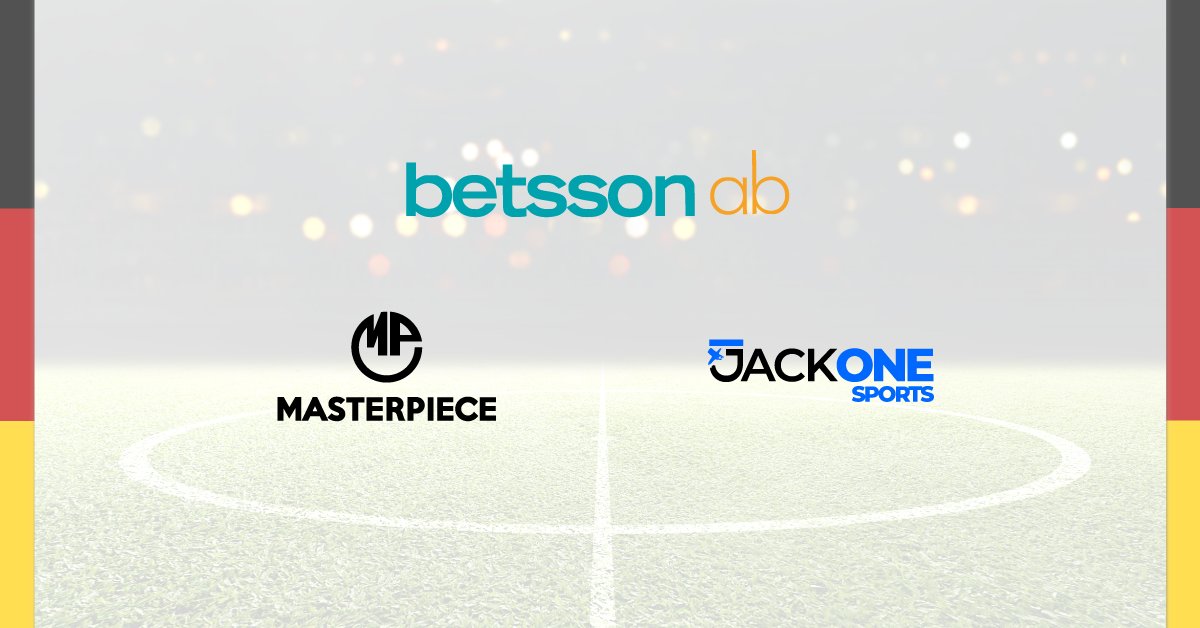 Reading Time:
< 1
minute
Betsson has signed a B2B supply deal with Masterpiece Gaming Limited, a subsidiary of German media group ProSiebenSat.1.
 As per this multi-year agreement, Betsson will provide its in-house developed sportsbook and technology (Techsson) as well as customer support, odds, risk management and its Payment Platform (PAAS) to Masterpiece Gaming.
This agreement is in line with Betsson's long-term growth strategy and confirms the company's status as a global, in-demand supplier of B2B sportsbook and platform solutions.
"This deal proves that we have a competitive sportsbook product that is attractive and in demand by the market. Adding Masterpiece Gaming to our list of B2B sportsbook solution partners confirms our ambition to be a strong supplier on the B2B sportsbook market as part of our growth strategy. We are proud that Masterpiece Gaming has chosen us as a supplier," Pontus Lindwall, CEO of Betsson AB, said.
The agreement is based on a performance based product fee and will run for two years, with an option of renewal.
EMP Expands Riot Games Partnership as New German National Partner for the LEC!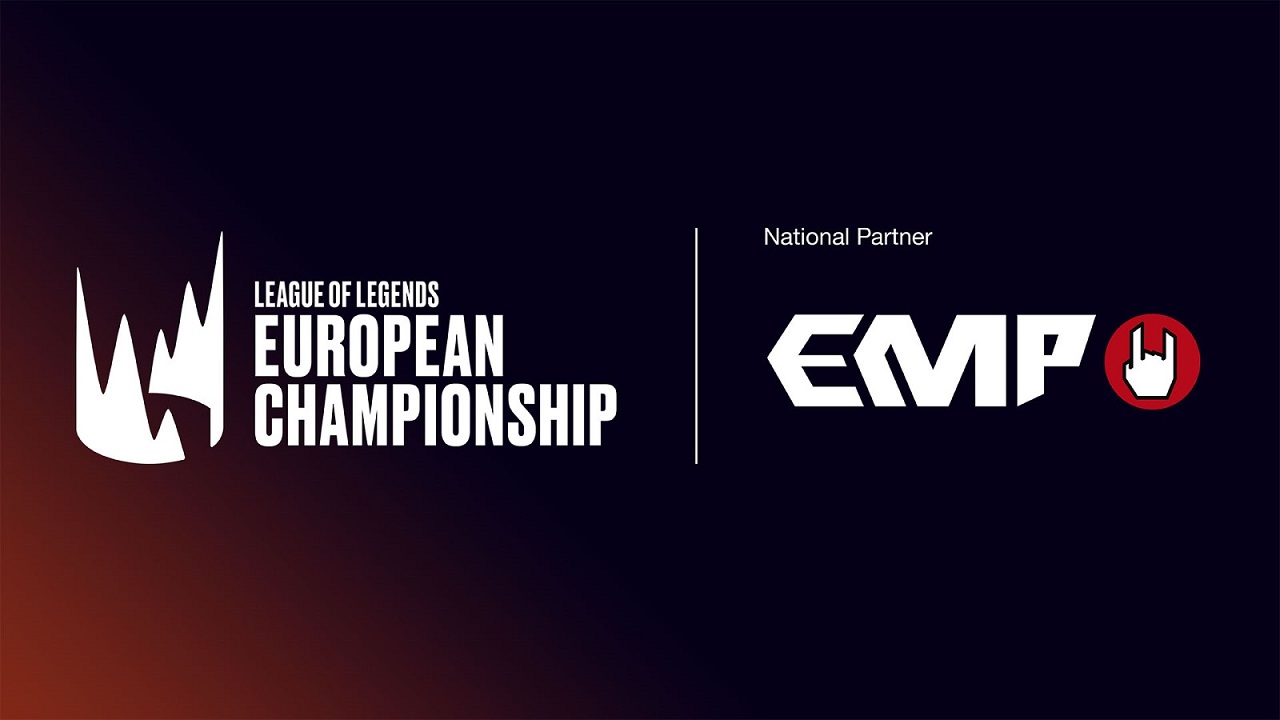 Reading Time:
2
minutes
As we gear up for a hot 2021 Summer Season of action at the League of Legends European Championship (LEC), we're delighted to announce that apparel brand EMP will be joining us as a National Partner of the German LEC broadcast!
EMP is an officially licensed seller of League of Legends merchandise, creating stylish designs based on some of the most iconic characters to hit the Rift. You'll be seeing EMP appear throughout the German LEC broadcasts, highlighting some of their incredible LoL merch designed to show off your love of the game and the champions within. We're extremely excited that they've chosen to take their partnership even further and work with us at the LEC.
"We're looking forward to expanding our collaboration with Riot Games, also in the area of sponsorship and events," says Head of Social & Brand Media at EMP, Philipp Bensmann. "We hope for a fair and exciting season with many unique interactions within the European League of Legends community."
"Our company differentiates itself through our exclusive merchandise products, including licensed League of Legends merch, and our close relationship with fans," adds EMP's Chief Digital Officer, Sascha Müller. "That's why collaboration with an exclusive, professional and community-adjacent league such as the LEC is an important further strategic step for our gaming engagement."
EMP are joining us for what is set to be an incredibly exciting season of action. MAD Lions are returning from an impressive Mid-Season Invitational run to prove that they're not just a one-time winning team. Fnatic are making huge roster changes in an effort to regain their place at the top of the leaderboards. No matter who you're rooting for, it's sure to be an incredible season.
The LEC returns today, with EMP as a National Partner for Germany. Make sure to catch all the action on lolesports.com.
GAMOMAT lands brace of titles at prestigious 2021 German Brand Awards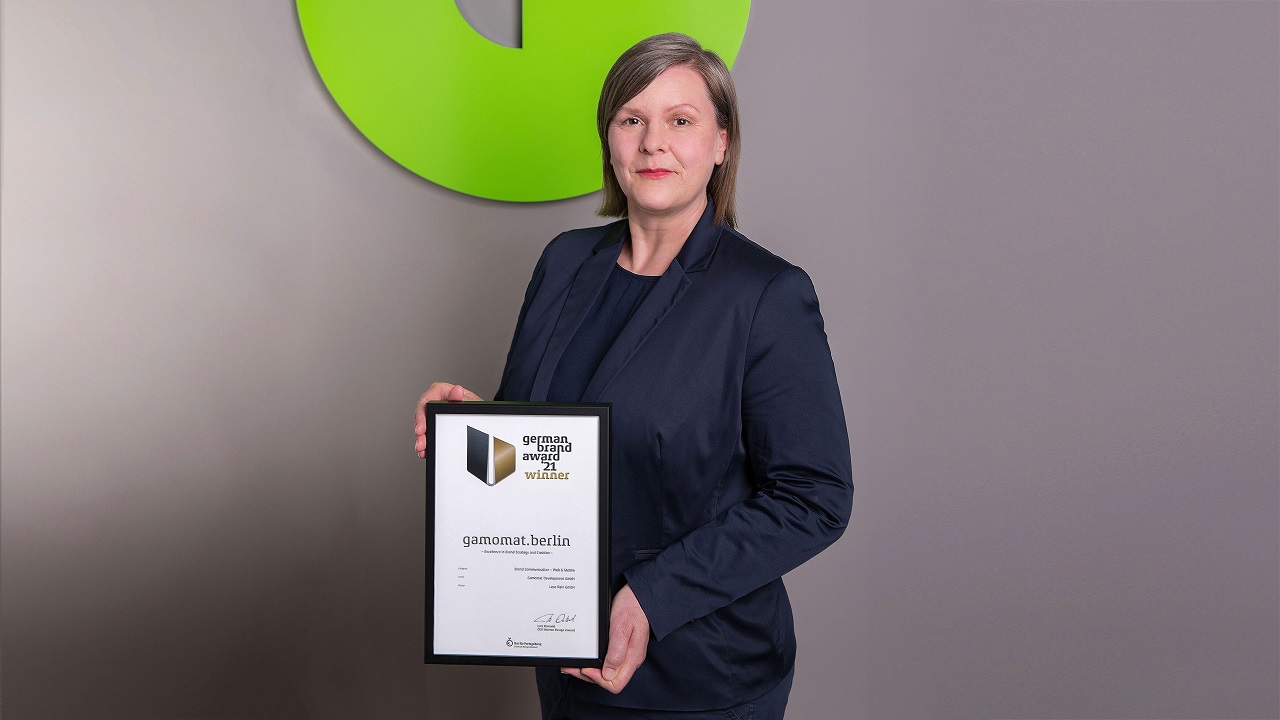 Reading Time:
< 1
minute
GAMOMAT, one of the leading German iGaming development studios, came out on top in two categories at last Friday's prestigious German Brand Award ceremony in Berlin.
In a highly competitive class, GAMOMAT walked away with titles in "Excellence in Brand Strategy and Creation – Brand Design – Corporate Brand" and "Excellence in Brand Strategy and Creation – Brand Communication – Web & Mobile". Both awards came after an intensive process of examining the values and identity of the company.
Berlin-based agency, Less Rain, developed the corporate design of the GAMOMAT brand and the relaunch of the award-winning website. The colourful, playful and clear brand design flows throughout every element of the website. At the heart of GAMOMAT's brand identity is the lavishly produced personalised podcast series which shines a light on the shared values and vibrant corporate culture.
"The two awards are fantastic recognition of our work, as the German Brand Award is one of the
most important for successful brand management in Germany," says Sabine Müller, Chief Design Officer of Berlin-based GAMOMAT Development GmbH. "Winning awards is not the driving force behind undertaking a corporate rebrand, but being honoured at the German Brand Awards will encourage us to steadfastly continue our consistent brand management and effective brand communication with agency Less Rain."
Taking to the podium twice on Friday was a proud moment for the innovative Berlin game developer and recognition for an extremely successful team project.