Pixel Federation goes back to Slovakian roots to ramp up its successful CSR strategy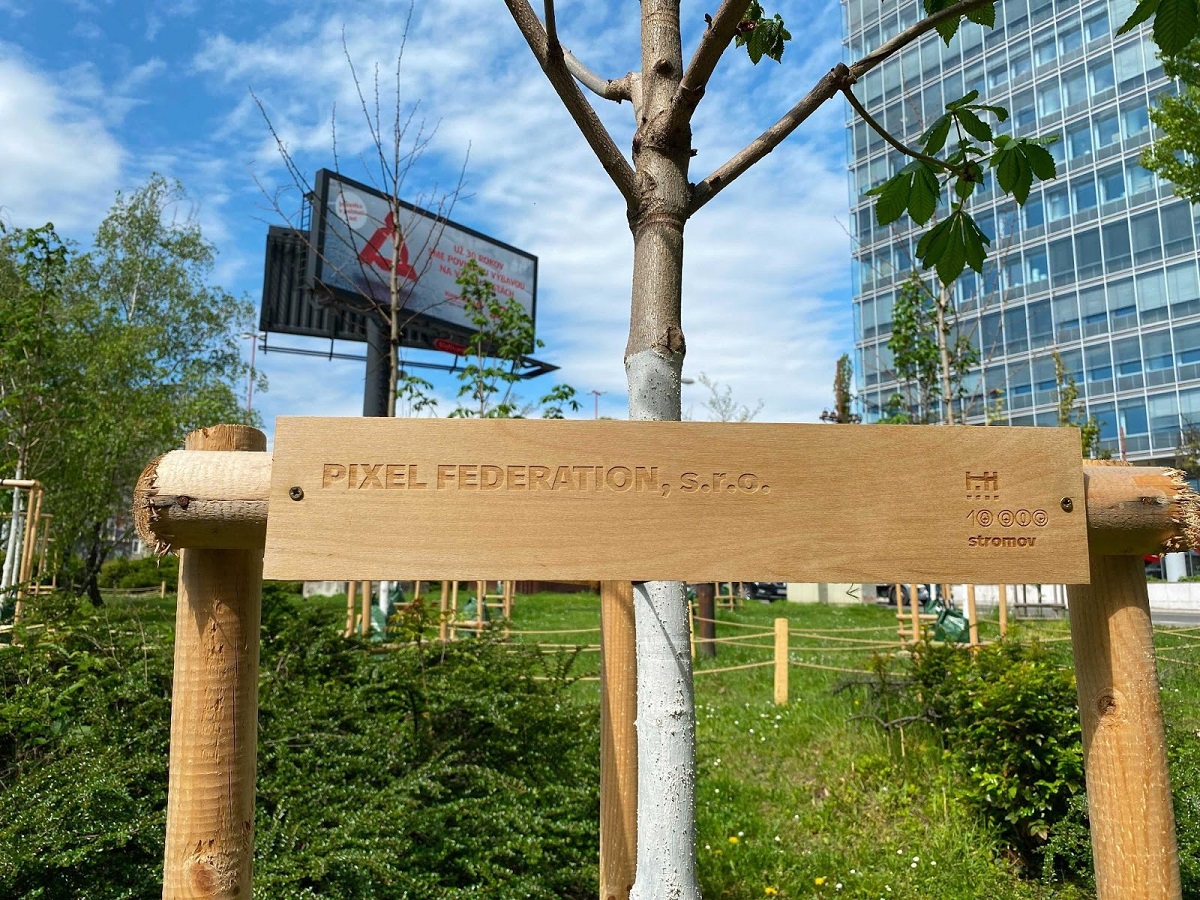 Reading Time:
3
minutes
The largest game developer in Slovakia, Pixel Federation, has spent the last 14 years growing successfully, now boasting a staggering €47.8m annual revenue in 2020 and 120 million loyal players across international markets, however it has also consistently dedicated itself to contributing to Slovakia's development. A strong focus on responsible business strategy has always been key to Pixel Federation's operations and supporting its hometown of Bratislava was core to the CSR. Pixel rose admirably to the challenge of the pandemic, with focus splitting from its long-standing education and innovative development, towards fundraising resources for frontline workers, and now Pixel is adapting its CSR strategy once again, to focus on the environment.
Actively contributing to the green fight swept the games industry last Summer, with initiatives such as Playing for the Planet and Green Game Jams pointing the spotlight onto the impact gamers and respective developers can have on global issues. A sector heavily scrutinised for its environmental footprint and carbon waste, it was an important step for game developers to take towards counteracting their global footprint and joining together to conserve the environment. For Pixel Federation staff and expansive player communities, doing their bit for the planet continues to be a poignant issue and so the company has pledged to dedicate a large portion of its upcoming CSR to a number of environmental projects.
"Education, the environment, culture and sport are still only an appendix on the edge of many Slovakians' understanding of life skills. It's a long-term and unchanged situation in non-strength sectors as they don't have a quick return on investment. We want to ensure that the Slovakia we leave behind is better than the one we were born into," says Co-Founder, CSR Strategy lead and CLO, Lucia Šickova.
Breath of fresh air
Pixel Federation is a company rooted in strong community values, and the call from the players and staff was clear; the environment is key to our greater survival, and a worthwhile and meaningful investment. Rolling up its sleeves to get back to its founding roots, the company chose to collaborate with Bratislava city on the 10,000 trees project, the first 12 of which, planted through this green initiative, already stand proud on Šancova Street in Bratislava.
"I see this activity as a partnership with the city. Our motivation is not personal or corporate PR, our motivation is impact and something that will outlive all of us," comments Co-Founder and former CEO, Šimon Šicko
Alongside dedicating time and funds to the 10,000 trees project, Pixel Federation will also work closely with BROZ (Bratislava Regional Conservation Association) which brings together professional conservationists dedicated to the protection and restoration of rare habitats in the Slovakian mountain range, Little Carpathians. These mountains are victim to extensive felling, often of healthy trees, leaving behind a sparse and barren environment. Funding from Pixel Federation will be used to mark healthy trees for forest rescue and rejuvenation of the local habitat.
With these projects already underway, Lucia is determined that Pixel Federation's support for wider efforts won't be fixed, to allow for spontaneous aid where needed. "Our CSR strategy has always been a combination of long-term, consistent support for the projects we believe in, as well as one-time support for efforts we see as an urgent need. In recent years, we have also supported the Kramáre Hospital, the well-known Red Nose initiative, and focused our efforts to fundraise for frontline workers when the COVID-19 pandemic first hit Slovakia," affirms Lucia.
The results stand firm
At the birth of Pixel Federation's charitable ventures, the main ambition was to raise awareness of gaming and provide opportunities for young people to encourage fostering creativity and innovative skills, a field that Slovakian education at the time did not consider worthwhile.
Pixel's first education project was the Butterfly Effect: a unique and highly valued platform across the nation where successful Slovakian digital companies such as Sygic, Leaf, HubHub and Pixel Federation share their knowledge with young people, and the results are impressive. More than 130 programme graduates have successfully created 22 products and produced four new start-ups full of enthusiastic young talent. With long-term financial support from Pixel Federation, the dedicated people behind Edulienka were able to create a standardized education system that focuses on innovative and comprehensive development of 21st century skills in socially disadvantaged children. Distributed amongst a number of schools in Slovakia, Pixel's time and funds supported this project to ensure the expansion of the first school from 15 to 100 pupils and enabled those from socially disadvantaged families to study.
Pixel Federation also initiated the pandemic driven platform Who will help Slovakia to aid Slovak medical facilities in the face of COVID-19. Together with a number of other parties, Pixel launched a nationwide fundraising project in a record time of just a few days, gaining wider support from several companies including tech giant Amazon, ČSOB Foundation and many others. In total, Who will help Slovakia, headed by Pixel Federation, successfully raised an incredible fund of more than €1.4 million.
There is little doubt that the results Pixel has derived from its dedication to supporting development within Slovakia speak for themselves. The education projects alone have enabled hundreds of students to develop otherwise unattainable life skills and helped transform Slovakia into a gaming industry to be reckoned with.

ComeOn Gaming Secures GlüNeuRStv Sportsbook Licence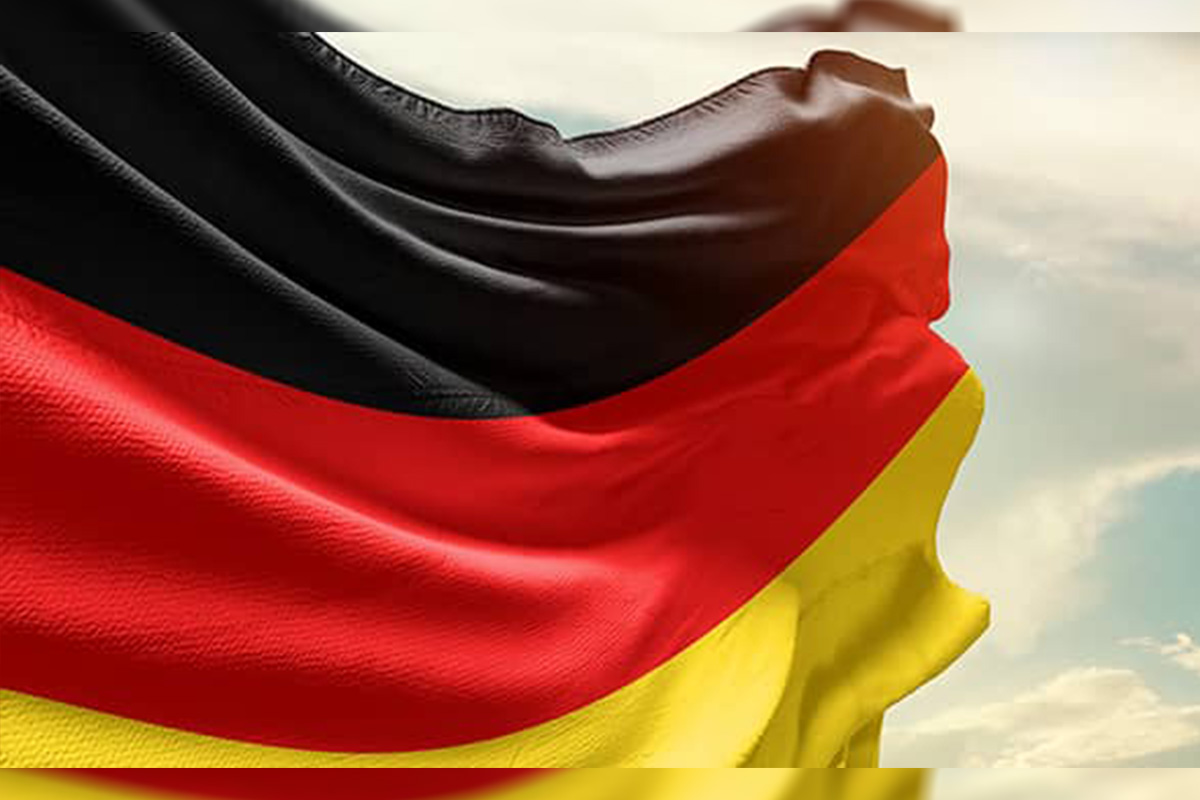 Reading Time:
< 1
minute
The registry of the Ministry of Sports and the Interior of Saxony Anhalt has confirmed that it has granted a German Fourth Interstate Treaty (GlüNeuRStv) licence to ComeOn Gaming.
Cherry AB's B2C unit has registered the brands sunmaker.de, comeonwetten.de and mobilebet.de under its approved German licence.
Though having secured its GlüNeuRStv licence, ComeOn has yet to disclose whether it will launch a sportsbook property, accepting the terms of Germany's conflicted sportsbook marketplace.
At present, Saxony Anhalt has chosen to serve as the GlüNeuRStv regime's interim regulator, as the state's executive proceeds to establish Glücksspielbehörde (GGL) – German gambling's new federal regulatory authority by the end of 2022.
ComeOn joins 35 foreign and domestic operators that have been granted GlüNeuRStv sports betting licences.
Kindred to Withdraw from Germany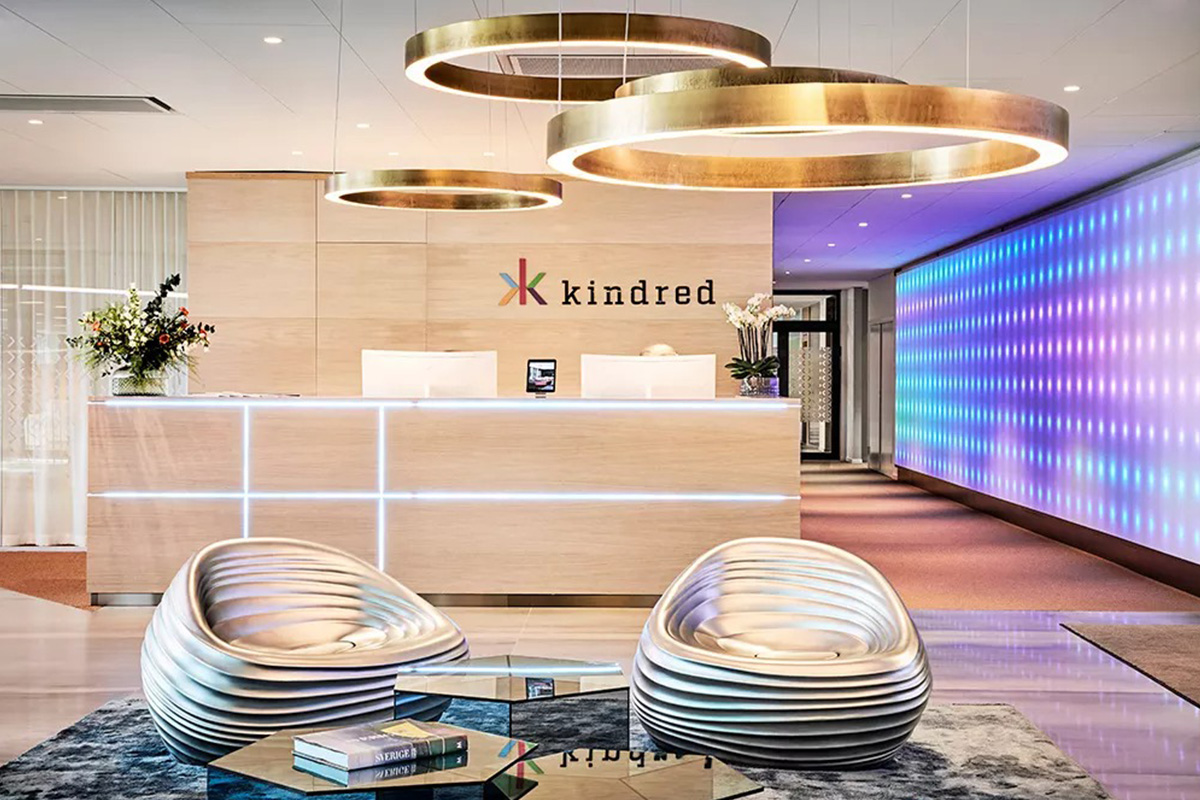 Reading Time:
< 1
minute
Kindred Group has confirmed that its flagship Unibet brand will withdraw its presence from the German market as of July 1.
The Stockholm-listed operator has informed local authorities that it has chosen to cancel Unibet's sportsbook and virtual slots licence applications to participate in Germany's Fourth Interstate Treaty on Gambling (GlüNeuRStv) regime.
"Our long-term strategic direction sets out locally regulated markets as the core engine for our growth," Kindred said.
"However, licence application procedures, licence conditions, and the regulatory environment need to be transparent, sustainable, and financially viable for a market to be competitive."
Kindred stated that its decision was taken following an assessment of market conditions that deemed the GlüNeuRStv's application procedures and restrictions on products offered to be "not sustainable and competitive against the unlicensed offering".
The decision sees Unibet become the highest-profile brand to exit the GlüNeuRStv regime, in which Kindred had observed a two-year waiting period to secure a market licence that was deemed no longer a strategic priority.
Withdrawing from Germany, Kindred stated that it had prioritised the objectives of growing its North American presence and taking "product control with the Kindred Sportsbook Platform and the acquisition of Relax Gaming".
Kindred concluded: "We do not see a foundation for long-term shareholder value and customer experience at the moment. However, we appreciate that this position may change in the future."
"As our operations in Germany are limited the decision will have an insignificant financial impact for Kindred."
Symplify links up with LVC Diamond to enhance its CRM strategy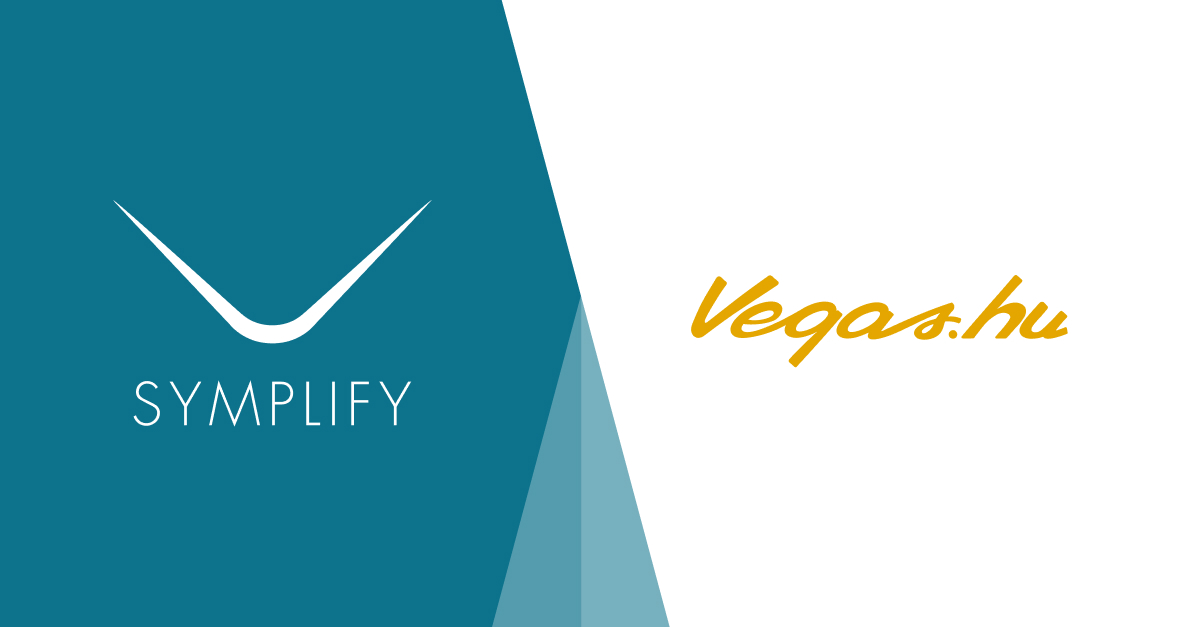 Reading Time:
< 1
minute
Symplify, market leaders in CRM and AI cloud solutions, has linked up with online casino operator LVC (Las Vegas Casino) Diamond to enhance its CRM strategy.
LVC Diamond's standout brands are Vegas.hu and Vipcasino.hu which have risen to become two of the premiere online casino sites in the Hungarian market. Symplify is working with Vegas.hu and Vipcasino.hu to enhance its CRM capability and will be integrating its Mail, SMS and Push-package.
Symplify's CRM expertise will enable Vegasonline.hu to nurture meaningful relationships with its customers by harnessing the full potential of its multichannel engagement strategies. Segmentation and personalised responses will form a core element and can be managed from a single platform.
The powerful Campaign and Journey builder from Symplify will ensure Vegas.hu and Vipcasino.hu builds on its momentum by improving customer engagement through optimising user journeys through its CRM and On-site Optimisation. Symplify's advanced approach will help optimise Vegasonline.hu's marketing spend and consolidate customer sentiment.
Symplify's CEO Robert Kimber said: "LVC Diamond's Vegas.hu and Vipcasino.hu brand has rightly dominated the Hungarian market and we cannot wait to see the positive impact we can bring from our CRM prowess. Together we'll be able to showcase Vegasonline.hu's complete offering and ensure its customers are getting the most from their gaming experiences."
LVC Diamond's Development Manager, Marton Bakki said: "Since launching within the Hungarian market we have relentlessly worked to enhance and diversify our offering to meet customer demand. With Symplify onboard we can better engage with our audience and serve them with exactly what they want, when they want."