3 Slots To Look Out For This Summer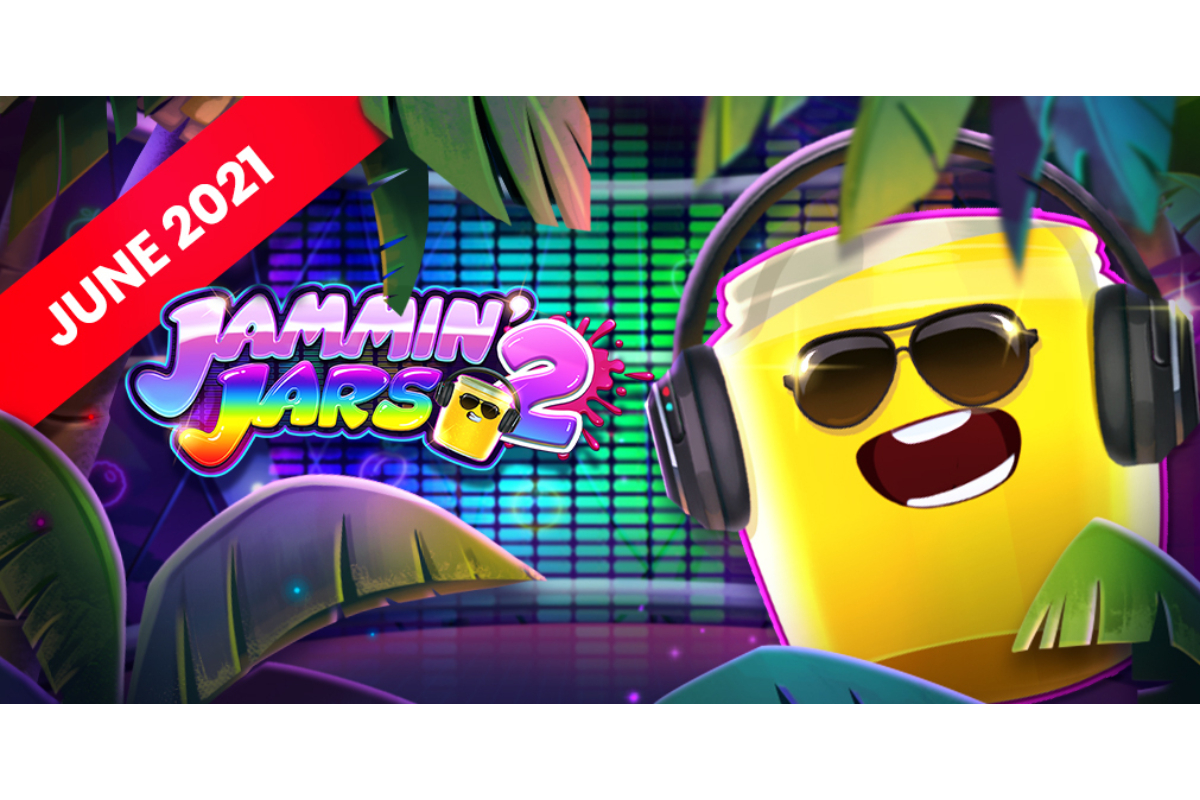 Reading Time:
3
minutes
As Europe goes football crazy in summer 2021 and sports betting enjoys the rewards that brings, the online casino market is, as always, working hard to compete for attention. To that end there is an abundance of high-quality video slots on release in the coming months, and here we take a look at three of the best, including a classic high variance game from Push Gaming that's been given an excellent re-boot!
Top Dawg$ by Relax Gaming
Earlier this year, Australia's Nolimit City launched their East Coast vs West Coast slot game a high variance masterclass with a strong flavour of South Central LA hip hop, stacked with bling, dead presidents and iconic graffiti. That was a feature-packed extravaganza that immediately garnered a lot of attention. And now rivals Relax Gaming are getting in on the act with their Top Dawg$ game, scheduled for release in June 2020 and notable for its hazy downtown backdrop and cast of cartoon dawg characters and low rider hydraulics.
Relax haven't quite matched Nolimit Ciy's game for action – there are just a few features to boost the base gameplay – but it still boasts a very high variance (5/5) and comes with an enticing top payout of over 25,000x. Big wins can be triggered in the free spins round where all wilds are sticky and extra scatters boost the free spins by 1 and the multipliers on all visible sticky wilds by 1x, to a maximum of 7x. These wild multipliers combine and this way it is possible to hit a maximum multiplier of 16,807!
Jammin' Jars 2 by Push Gaming
Push Gaming have a history of creating high quality, high risk slots with super-fun gameplay and amusing themes. Their classic Fat Rabbit and the excellent Tiki Tumble are great examples of this, but perhaps their most-loved game to date is the music-themed Jammin Jars, with its fruit-filled grid, mirror ball and rainbow graphics. So it makes total sense that London-based Push would release a sequel with some added fun in the form of a Giga Jar DJ who collects gold vinyl helping players to level-up in the bonus round with added wilds, multipliers and colossal symbols thrown into the mix.
So, is Jammin' Jars 2 set to be a bigger success? Well, if sequels are all about keeping the best parts of the original and adding to them without losing the spirit of the game then this is a big success. The visuals haven't change much, and the variance is still sky high, but the added level-ups and possibilities of scoring big wins in the bonus round through sticky wilds
and multipliers look to make this one of the biggest releases this year.
And did we mention, the top payout here has more than doubled from 20,000x to 50,000x which will be a massive draw for high variance fanatics!
Scroll of Dead by Play n Go
The Book of … series of slots has produced some of the most popular games of all time, including the original Book of Dead game by Play n Go, and Novomatic's Book of Ra. Since then countless imitations have arrived on the market, with interesting variations, like last year's Book of Shadows from Nolimit City. It's always exciting to see the different treatments given to this game format, and even more so when the studio behind it is the originator, Sweden's Play n Go. For that reason, we are excited to see the launch of their new Scroll of Dead game, already live at many slots sites in the UK like these ones.
So, what have they done to move this game to new levels? Well, whilst the basic gameplay remains the same, the addition of a 6th 'locked' reel which becomes active in the free spins round helps push the payout potential of this slot up to 7,500x (from 5,000x in the original). Apart from that, this sequel is very similar, with the usual expanding symbol in the bonus round making it possible to land a full screen of highest paying icons and trigger that top win. Aside from that, the production values are improved with high quality visuals and a slick soundtrack giving the whole experience a luxurious sheen!

BALLY'S CORPORATION ACQUIRES USER EXPERIENCE (UX) DESIGN AND SOFTWARE DEVELOPMENT COMPANY DEGREE 53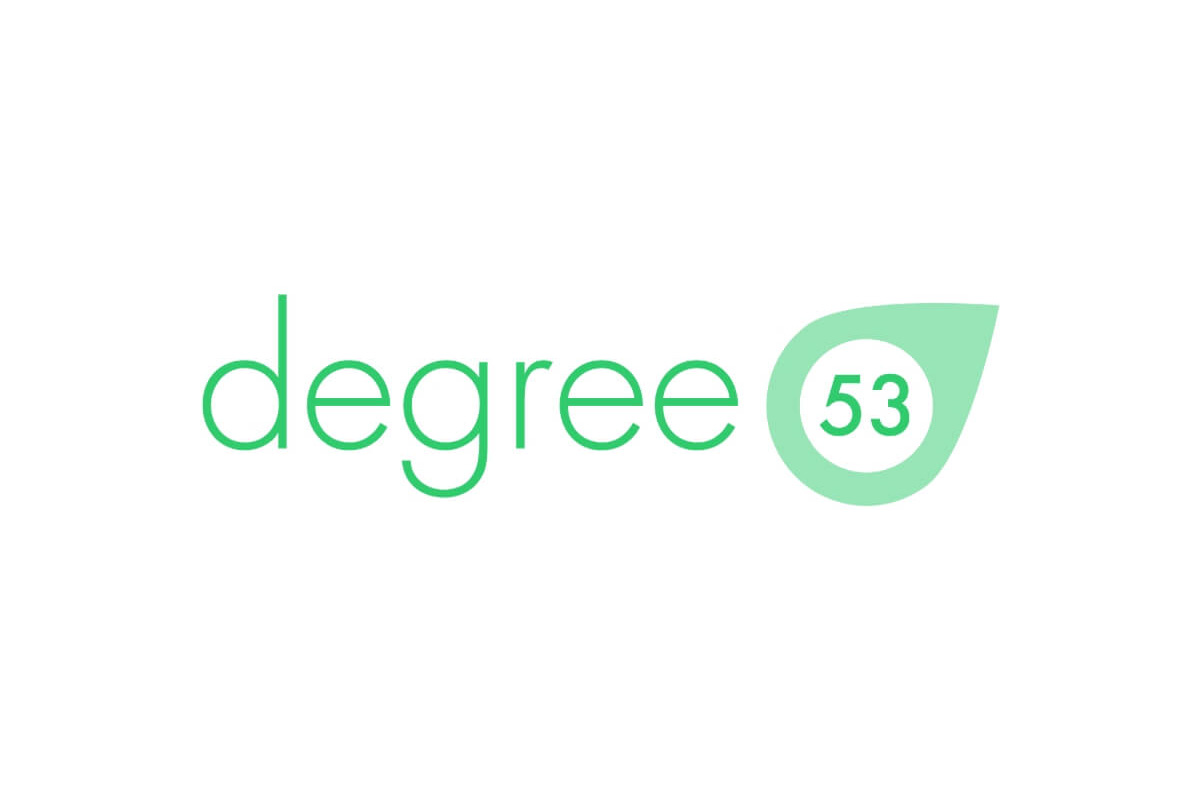 Reading Time:
2
minutes
Bally's Corporation announced its acquisition of Degree 53, a Manchester, UK-based creative agency that specializes in multi-channel website and personalized mobile app and software development for the online gambling and sports industries. The agency's award-winning approach and diversified skillset will advance Bally's global omni-channel offering, providing key functionality for integrating Bally's various mobile platforms. Degree 53's team of 54 design and technical experts will continue to operate out of its Manchester studio.
Adi Dhandhania, Chief Operating Officer – North America, Bally Interactive, the Company's digital division, said, "We are delighted to welcome Degree 53 to the Bally's family. As we prepare to launch our Bally Bet 2.0 mobile sportsbook app early next year, we look forward to leveraging the Degree 53 team to develop our mobile sportsbook products and enhance our customers' overall betting experience."
Degree 53's team offers a range of services, including sportsbook and casino mobile app and website development, complex system integration, data feed management, and API development. By delivering customized technology solutions, Degree 53 will enhance Bally's diversified mobile platform, which includes integration to the Gamesys Group's player account management and iGaming solution, in addition to supporting key audience engagement initiatives with Monkey Knife Fight and SportCaller. Degree 53 will also support product development as part of Bally's media partnership with Sinclair Broadcast Group.
"We have ambitious plans for our multi-faceted sports offering as we strive to appeal to new audiences across North America," said Raja B-Sheikh, Senior Vice President of Sports Products for Bally Interactive. "The Degree 53 team arms us with a unique perspective and skillset that will further advance not only the core Bally Sports product, but also our ambitious plans for innovative and connected experiences. I am excited to work closely with the team as they contribute to our quest of making Bally's the number one destination for gaming entertainment."
Richard Wagstaff, Managing Director at Degree 53, said, "Degree 53 was founded in 2013 to provide creative and innovative online and software solutions for the online gaming industry. We are pleased that Bally's has recognized the differentiated approach that we bring to the market and to join with them during such an exciting period of the Company's evolution. This is an exciting time for online gaming and the sports betting industry, and we look forward to immersing ourselves in the diversified projects that Bally's provides."
Degree 53 has worked with some of the largest companies in the betting and gaming industry, including Betfred, Scientific Games, FDJ Gaming Solutions, Penn National and GBG, as well as Gamesys brands Vera&John and Rainbow Riches. Degree 53 holds the Remote Gambling Software license from the UK Gambling Commission, which allows the organization to build and adapt gambling software for the UK licensed operators. They are also an Associate Member of the European Lotteries.
Eight partners on board for BLAST Premier's return to arena events at November's Fall Final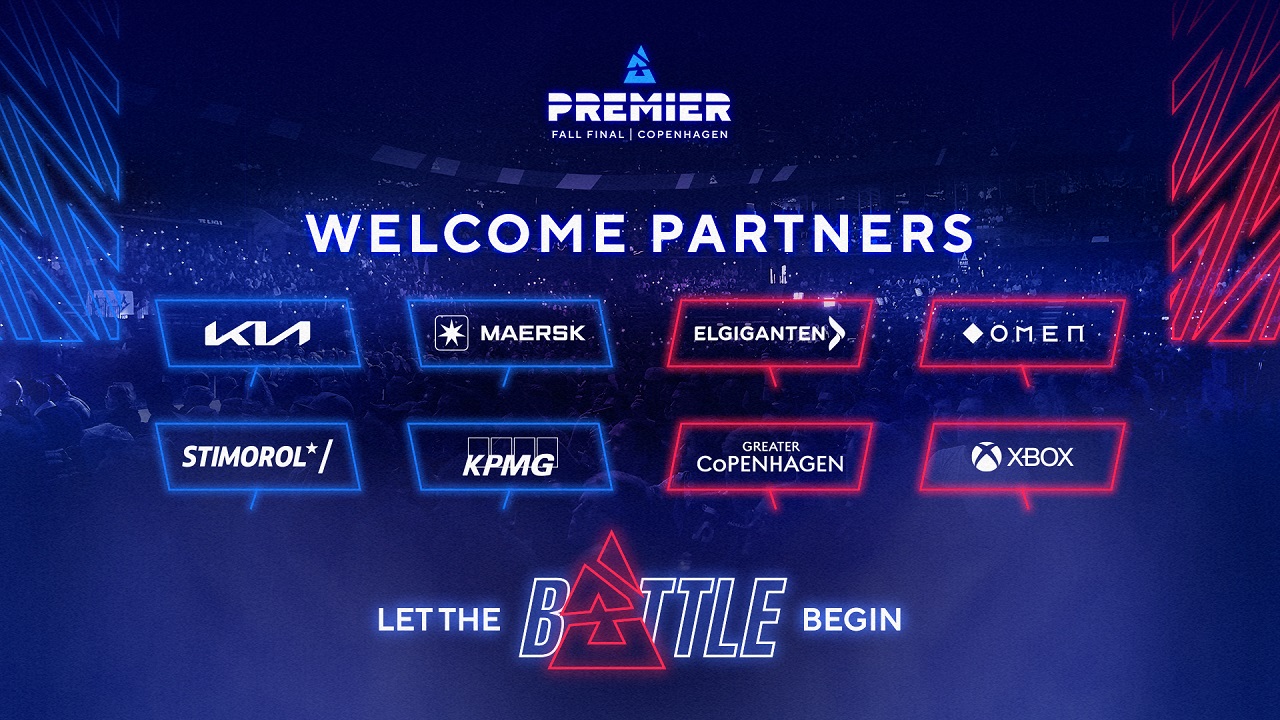 Reading Time:
2
minutes
BLAST Premier teams up with Elgiganten, Kia Denmark, A.P. Moller – Maersk, Xbox, OMEN, Stimorol, KPMG and Greater Copenhagen ahead of next month's Fall Final in Copenhagen's iconic Royal Arena
BLAST Premier has brought on board eight new partners ahead of next month's highly-anticipated Fall Final (24-28 November) – the esports tournament organiser's first LAN event in over 20 months.
Elgiganten, Kia Denmark, A.P. Moller – Maersk, Xbox, OMEN, Stimorol, KPMG and Greater Copenhagen will all team up with BLAST Premier ahead of the long-awaited return of fans and physical events at Copenhagen's iconic Royal Arena venue in late November.
The return of arena events with spectators provides a number of exciting in-person opportunities to engage and excite BLAST Premier's Counter-Strike community at the first LAN event since the London Spring Series in February 2020.
Kia Denmark, A.P. Moller – Maersk and Xbox team up with BLAST Premier for the first time, with the three brands making their first move into Counter-Strike, while the remaining line-up of partners have a strong history with the Copenhagen-based event.
Greater Copenhagen and BLAST Premier worked together to create Counter-Strike's first ever live in-game prediction tool for last year's Fall Final and will be sponsoring their first BLAST Premier event next month.
KPMG, OMEN and Stimorol will be partnering with BLAST for a third event – following last year's online Fall Final and the 2019 Pro Series in Royal Arena. November's tournament will be Elgiganten's second event after the 2019 Pro Series.
All partners will be activating at BLAST Premier's eagerly-anticipated return to LAN events at November's Fall Final – via a number of fan engagement initiatives, giveaways and designated spaces at the venue to activate around on top of digital branding that will reach BLAST's global audience watching from home.
The eight brands will join current partners, Betway, CS.MONEY, EPOS, SteelSeries and L33T Gaming – taking BLAST Premier's portfolio of partners for the Fall Final to 13 in total.
Oliver Clarke, Head of Brand Partnerships for BLAST, said: "We are thrilled to be welcoming a great, diverse line-up of partners for the BLAST Premier Fall Final in Copenhagen – one of Counter-Strike's most eagerly-anticipated events of the year. We look forward to creating new activations and content together while capturing the huge fan excitement around BLAST's return to LAN events and the iconic Royal Arena in November. The return of fans and physical events means we can provide our partners with further value and opportunities to engage and interact with the audience in-person."
The Fall Final is BLAST Premier's sixth event of the 2021 season and will see eight of world's best CS:GO teams fighting it out for $425,000 in prize money along with a place in December's World Final.
Full list of partners for the BLAST Premier Fall Final: Betway, CS Money, EPOS, SteelSeries, L33T Gaming, Elgiganten, Kia Denmark, A.P. Moller – Maersk, OMEN, Stimorol, Xbox, KPMG and Greater Copenhagen.
Top Interesting Facts About Online Casinos in Czechia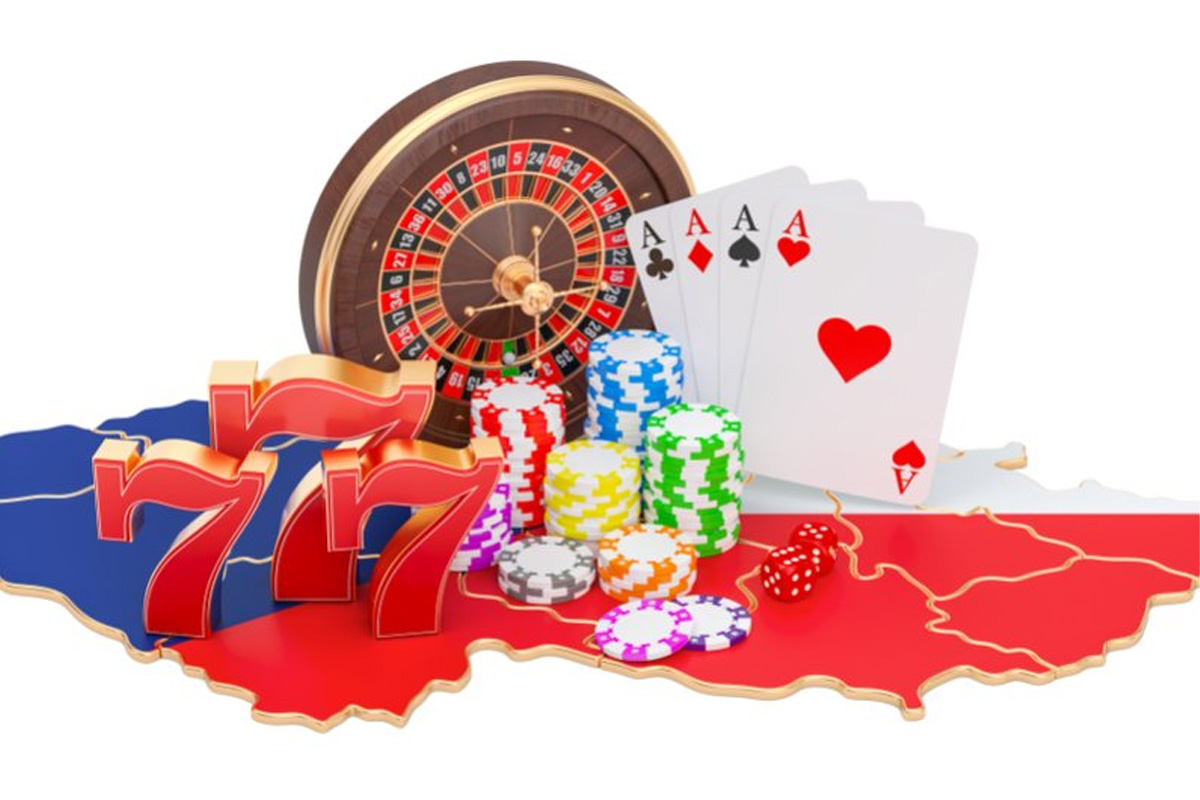 Reading Time:
3
minutes
Whenever someone discusses a topic of gambling we usually immediately think of the US and Las Vegas. However, the majority of gambling activity actually happens online nowadays and it's a very popular hobby in Canada, Australia, and all over the world in fact. Czechia is another country where this hobby is really popular, and there are some interesting facts about online gambling here.
The Czech Republic also has a strong community that enjoys online gaming. They have a big eSports audience, lots of people who love to bet, and among other things gamble online. So, let's go over some of the interesting facts related to online casinos and the Czech Republic.
History of Gambling in the Czech Republic
The Czech Republic became indecent back in 1993, and yet its gambling laws were in place even before that happened. In 1990 the only approved activities that were regulated by the government were lotteries. This changed in 2012 when the country decided to modernize its outdated laws.
Their new Gambling Act at that time actually allowed for online casinos to operate and accept their citizens as players. The condition here was that the operators had to have a land-based institution on the territory of the Czech Republic. In 2017, online sites that are based in the Czech Republic were made legal, and they didn't have to have a land-based establishment. However, you will see that this act isn't actually too lenient on the operators, especially when it comes to their expenses.
Legal Status of Online Gambling
As mentioned it's legal to maintain an online casino here and to gamble online. That's not all though, as users are allowed to gamble in institutions that belong to foreign operators. Even sites that operate illegally are not banned here, but players access them at their own risk. Luckily, they can find safe online casinos Czechia sites or available in Czechia by visiting other platforms that review those operators. This way they can ensure to benefit from different bonuses and promo codes, as well as gain access to more diverse gaming libraries.
Bonuses and Promotions
You might wonder why players from Czechia would even create an account with a foreign operator since it's in their interest to support the local economy. Well, one of the main appeals of online gambling lies in bonuses and promotions, and that's where things get tricky. The law here states that any operator licensed in Europe cannot offer bonuses or user incentives to attract new players. So, while some countries ban illegal offshore operators, and nobody considers it a big deal, for players in the Czech Republic it would actually be a big deal. They would lose access to some of the best promotions and cashback offers out there.
Revenue
One of the reasons why this country wants online casino operators to come here is because of the revenue. Casino gaming revenue from 2010 to 2017 increased by more than 100 million euros, and it made massive leaps ever since. In the year 2017, the revenue from online gambling was around 370 million dollars, and it continued to grow by around 16% on an annual basis. In the year 2019, the revenue from both land-based and online gambling was 1.36 billion euros. This is a huge deal which brings us to our next fun fact.
Taxing of Online Gambling Operators
Operators here pay massive tax on their income, 35% to be precise. In other words, more than a third of generated profits go to the government, which makes this industry in a way integral for their economy. Unfortunately, a lot of operators simply couldn't put up with this tax and had to leave. Luckily, all of the reputable and well-established online gambling parlors are still around, and players can enjoy their content.
Number of Gamblers
In the Czech Republic you have to be over 18 in order to be allowed to gamble but the report from 2019 revealed that there are underaged gamblers in the Czech Republic. Now, this is pretty much the case in any country where gambling is legal, and it's why this is a controversial topic. Still, almost 44% of people who are older than 15 gambled in the year 2019. This number is likely much higher for the years 2020 and 2021, as the pandemic led to a huge traffic increase on these sites.
Conclusion
These were some of the interesting facts about online casinos and gambling in general in the country of Czechia. Hopefully, you learned something new, and useful. If you ever wondered why the welcome offers and bonuses are lacking in some of the online casinos, it's probably because they need to comply with the gambling act. Always remember to gamble responsibly, and to only maintain accounts with safe operators. Avoid reckless spending, and play primarily to have fun.