Q&A with Justin Chen, PickFu Co-founder: How Can Mobile Game Developers Overcome IDFA Void?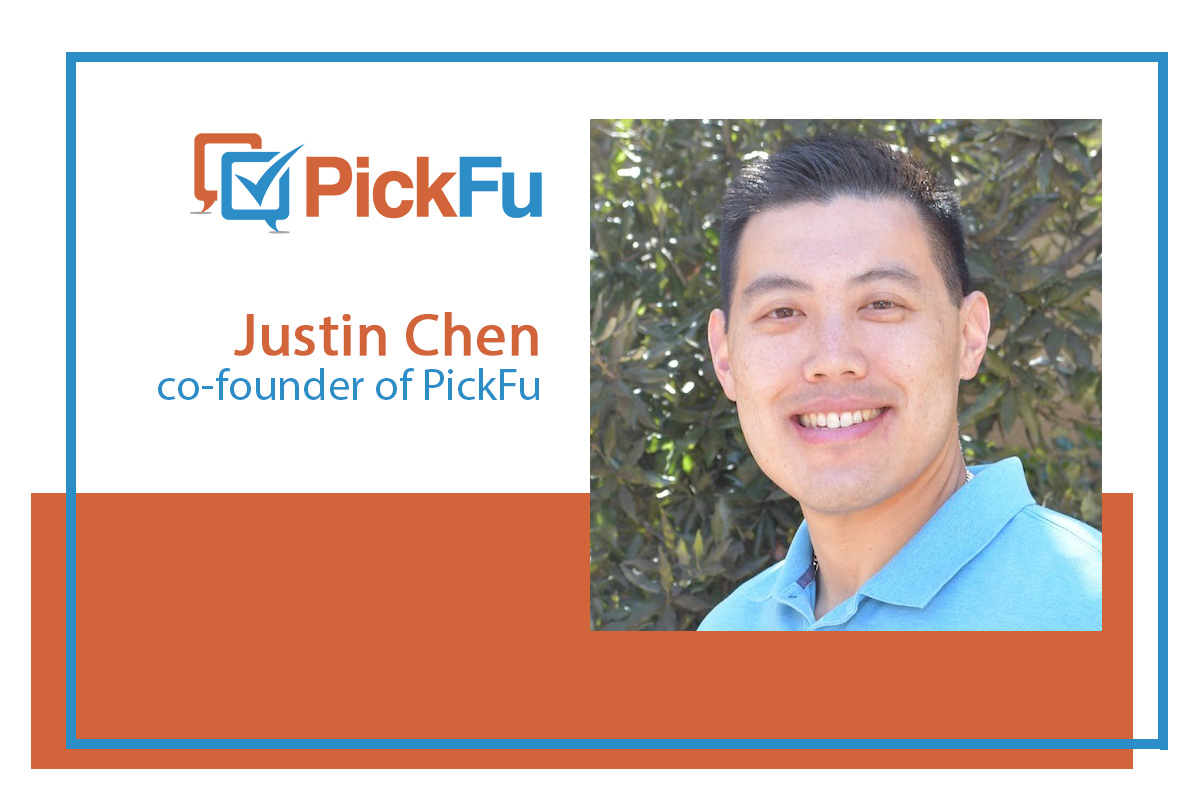 Reading Time:
4
minutes
Apple's recent iOS 14.5 update has disabled the Identifier for Advertisers (IDFA), a handy tool for mobile game developers and online marketers to create game features and design advertising strategies.
Here we have with us Justin Chen, co-founder of PickFu, a leading consumer research software that feeds business intelligence through instant online polls.
He talks about the removal of IDFA, its potential impacts, user reaction to the removal, and how game developers and marketers can fill the void.
Q. Welcome Justin Chen, Could you explain the recent talks surrounding IDFA?
A. IDFA acts like a cookie to help advertisers better target iOS users and measure the effectiveness of their mobile marketing campaigns. Apple's latest iOS 14.5 update has a App Tracking Transparency feature that disables IDFA by default.
This could substantially impact how mobile games are created and marketed. Let me explain it.
Prior to the change, IDFA provided advertisers with information such as whether users downloaded their game through a browser ad or when they're using the app, how they are interacting with ads in their game, and more. This data became fundamental tot programmatic advertising strategies that free-to-play games use to acquire and target users, improve the user experience, and monetise games. Many marketers believe the update is the death of IDFA, as consumers must now opt in to allow app tracking.
Q. PickFu has recently conducted poll with gamers with Apple devices. Could you tell us more about the results of the poll?
A. PickFu's poll involved 200 mobile gamers with Apple devices. The poll simply asked whether they would enable or disable app tracking.
In the poll, 81.5% of respondents, though, said they'd disable IDFA tracking. They largely felt it invaded their privacy and were uncomfortable with companies owning their data. According to one respondent, "I don't want my data tracked by anyone or anything, anonymous or not. I don't need targeted advertisements. If I am interested in purchasing, I will look into the product myself and do my own research."
There were 18.5% respondents who said they would enable IDFA tracking. These players commented that they like to receive personalised advertisements and don't mind being tracked, as long as their personal information wasn't shared. One wrote, "I don't like the idea of being tracked, but they are not getting any of my personal information. I would rather get advertisements that might interest me than ones that I don't care about at all."
Q. What would be the impact of this on mobile gaming studios?
A. Before iOS 14.5, approximately 70% of Apple users shared their IDFA data with app publishers. This figure could drop to as low as 10%, making the data pool much smaller for advertisers. Mobile gaming studios will have to reevaluate how they collect data to market to mobile audiences.
Q. Now, how will game marketers figure out whether the ads are optimised and targeted to the right people? 
Well, there are basically two ways: 1. Find alternate ways and 2. create new methods.
Find alternate ways to gather real-time audience insights
IDFA helps mobile game developers collect real-time data around how their core audience plays their games and interacts with their ads. Using this data, developers optimised their games to provide a better user experience for players. With the soon-to-be smaller data pool, this granular information will, ironically, become even more granular.
To supplement the dramatically lower numbers, mobile game developers will need supplemental ways to gain audience insights quickly. Surveys of mobile gamers will help developers to gauge opinions in a totally privacy-compliant manner. Speed doesn't need to be lost, either. The online nature of player polling means that developers can act on their survey results the very same day they pose a question.
Create new targeting opportunities 
The hyper-targeting that IDFA makes possible is one of its most appealing qualities for advertisers, even if less so for those they target. But online surveying providers can offer readymade audiences based on your targeting needs, and these audiences usually self-report their identifying qualities.
Q. That is interesting. What are the options available to game developers and marketers for such surveys?
A. Some available polling audiences that game studios may find valuable:
Gaming platform: mobile, PC, console
Gaming habits: daily players, weekly players, occasional players, etc.
Favourite gaming genres: role-playing, trivia, strategy, word, etc
Devices: iOS, Android
App store spending habits: under $10, $100 or more, etc
Demographic groups: women, parents, income range
Q. Final question now. But can surveys provide the exact kind of data that IDFA used to provide?
A. IDFA shows advertisers how mobile players interact with their ads. But one limitation is that you can't access any data until you have a launched game with live players.
Surveys enable you to get real-world reactions to a much wider range of mobile gaming assets, from mobile app icons, game concepts, artwork, app names, descriptions and more. You can conduct this research at any stage of a game's development lifecycle. The earlier you start gathering data, the more confident you will be as you move toward launch.
In addition, IDFA provides purely quantitative data such as impressions and click-through rates. However, you're left to guess the why behind these numbers. By incorporating polling into your strategy, you'll hear directly from players, helping to understand why they like or dislike characters, ad creative, or whatever else you show them.
Taking qualitative feedback into account will improve your game overall, allowing for improved player interactions, stronger download figures, and better overall ROI.

Crypto Millions Lotto's Sulim Malook on What Happens When Lotto Meets Bitcoin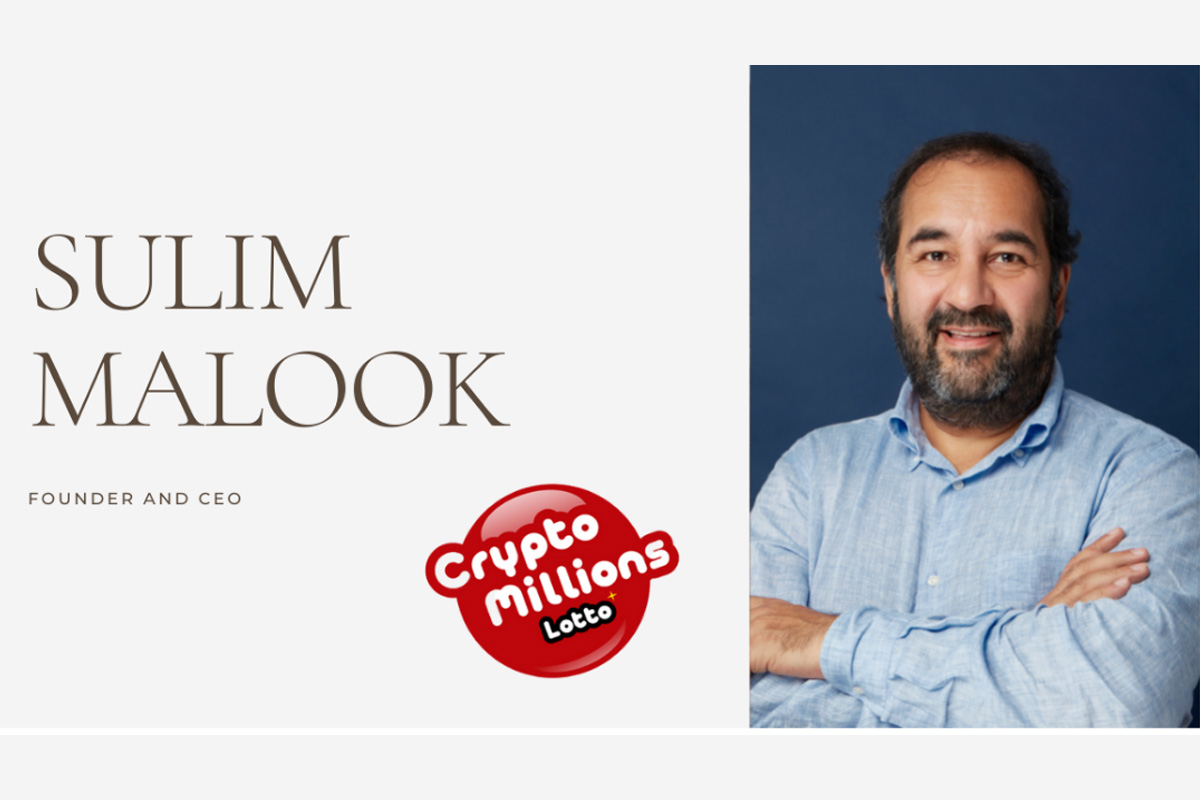 Reading Time:
3
minutes
The proposition of Bitcoin lotteries is simple. If you go to a casino, you have to buy chips from the cashier to play. When you finish playing, you can cash your chips in for money, or keep them for next time. With a digital lottery, you play with a digital currency. In the case of Crypto Millions Lotto it's Bitcoin. Think of bitcoin as the chips you have to buy to play Crypto Millions Lotto. Players deposit bitcoin to play, and if they win, they get paid in bitcoin. One exception is that if you're lucky enough to win the jackpot, this innovative digital lotto gives you the option to take your winnings in bitcoin or a local currency of your choice.
There are some really strong arguments for considering bitcoin lotteries vs traditional ones. There are two major reasons. The first is that if you play games across borders using a credit card or any other traditional form of payment, then there are complications and frustrations around whether the payment can be made or if it will be blocked, the exchange rate, and payment periods. Using bitcoin removes all of that because it knows no borders. 
The second reason is that by operating digitally using bitcoin companies like Crypto Millions Lotto can avoid a lot of infrastructure costs, including payment processing charges. According to Sulim Malook "Having a low cost base allows us to offer bigger jackpots. Our jackpots are bigger than the majority of state-run lotteries and bigger than any of our online competitors."
How Does a Digital Lottery like Sulim's work?
"We allow people to play the numbers of eight of the world's biggest lotteries on our website. Although they choose the numbers on our site, they're actually betting on the numbers of a state lottery, so numbers are drawn by each of the underlying lotteries. That way we remain completely independent.
This means people can play every time one of those eight lotteries has a draw, in total 14 times a week.
In case people don't see the live draw, we announce all of the winning numbers on our website, and we notify all winners by email immediately. Payment of winnings is made within minutes of the lottery ending."
Bitcoin lotteries are the natural progression from digital lotteries
The first big shift was from offline to online, but all that really changed was how we bought and received tickets for a single lottery.
The next shift was allowing people to play many different lotteries online, and for that people needed a better way to buy tickets and to receive winnings. Sulim says "That's where bitcoin came in. So, we haven't adopted bitcoin just because it's a digital currency. We've done it because it's the best currency for the job."
Covid's Effect on The Lottery
Contrary to what you might imagine, historically, the lottery performs well in downturns and recessions, as people try to generate fast money for themselves. Covid, of course, has put a lot of the world into recession, so the lotto industry as a whole as well as the gaming sector has performed well. 
But more significant than that, Covid has exposed the flaws and tensions in the traditional lottery model. Specifically, that it relies on a network of small retailers to sell tickets, most of which have now been closed and certainly were not contactless anyway.
The result, according to Sulim, is that people have gone online. "So not just us, the whole online lottery industry has seen a big uplift, while the traditional lotteries have seen a negative impact."
And yet the lifting of COVID restrictions has not impacted this sector negatively. Sulim was clear that "On the contrary, the effect has been positive. With some state lotteries closing down for months, playing online was the only option. In our view, this is a good thing for an industry that has been living in the dark ages.
I'd liken it to working from home. Covid has opened many people's eyes to the benefits of home working. Some people might go back to the office after Covid restrictions are lifted. But for many others, they've discovered a new way of doing things and will stick with it. It's the same with the digital lottery. We introduced it to many people who now prefer it and who won't go back to the old way."
Business is booming at Crypto Millions Lotto and the team has a lot in the pipeline. So what comes next for a business of this ilk? 
"We have lots of exciting things in our pipeline. We've recently added six new lotteries, and we're planning to add more. We also plan to add more games, as well as offering players the ability to get bitcoin using their credit cards directly on our site.
As our user base expands into more countries, we want to offer Crypto Millions Lotto in multiple languages.
We have also just launched an affiliate program, which we believe offers a more attractive proposition than other affiliate programs already out there."
Exclusive Q&A with Sergey Tsukanov, Head of Sportsbook at Betby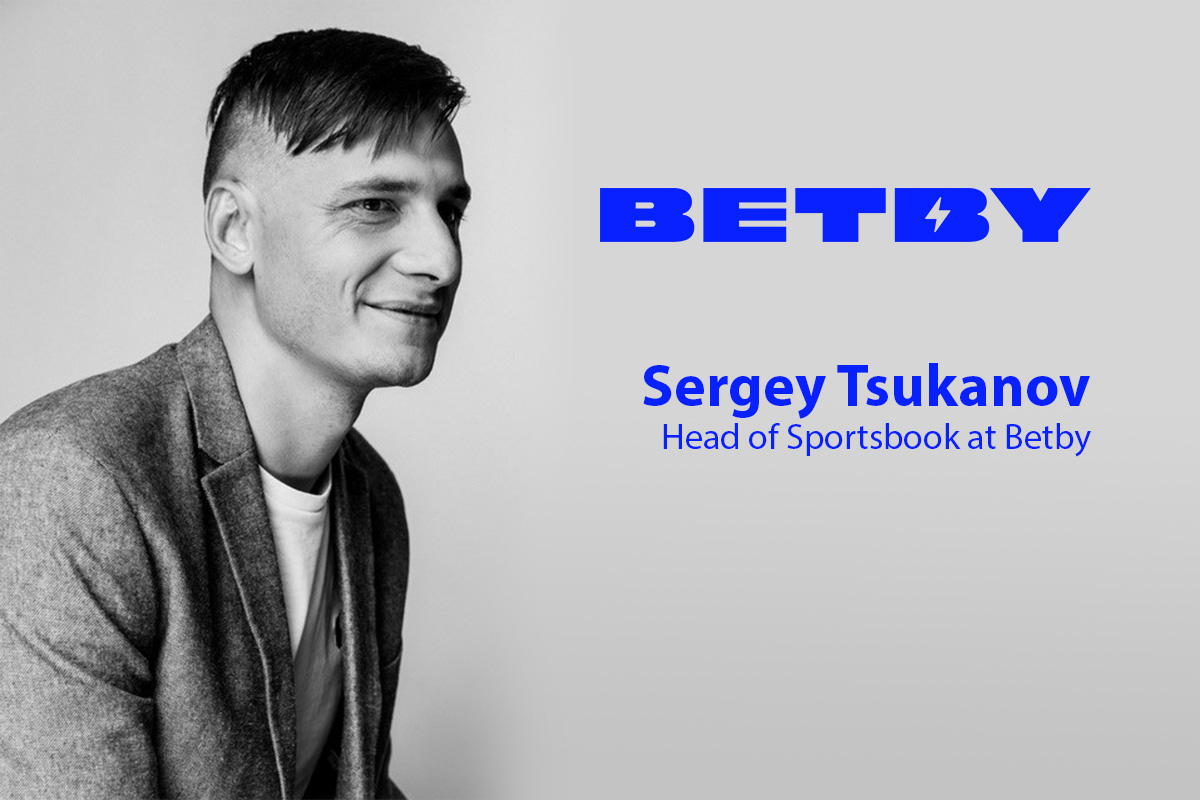 Reading Time:
3
minutes
Are big summer events the most important part of the year, or just an added benefit to day-to-day activity?
Summer sporting events are a big deal for global sportsbook suppliers as they present endless opportunities to boost engagement and deliver unique promotions, but I see it as a bit of both.
After a prolonged period without any major football tournaments and over a season's worth of fixtures being played behind closed doors, the European Championships and the Copa America have arrived at the perfect time for sport lovers around the world.
The spike of growth in the number of users around these events is very much influenced by the market and depends on many factors, like whether a local team is playing in the tournament and what sources the operator gets its traffic through.
We see a similar number of bets placed on a given day of the European Championships as we do on the night of the Champions League final, with the latter stages of the tournament only attracting more users. This is a testament to the popularity and appeal of summer sporting competitions.
How can sportsbook suppliers prepare for these huge events, which should see significantly increased traffic?
Betby prides itself on the flexibility of its products and ability to pivot its platform to suit specific requirements. Preparation for tournaments of this size is key due to the huge spike in user activity during the games.
Work schedules around the time of major events are changed to facilitate the increased number of bets being placed before games, as well as requests from clients to run campaigns in the build up to the tournament.  We also tend to increase the number of markets of bets ahead of these competitions to set it apart from regular sporting events.
Are regional sporting events, such as the European Championships or Copa America, popular globally or only within those regions where the games are being played?
For the most part, there is little interest in the Copa America in Europe, and the same can be said for interest in the European Championships in Latin America, but there are always sport enthusiasts and other outliers that must be catered to.
For example, the Argentina-Brazil clash will undoubtedly see some interest around the globe thanks to the prominence of superstars like Lionel Messi and Neymar. That said, when you consider the time difference and abundance of smaller ties, global figures will always be smaller in comparison.
This problem is not specific to football; we see the same issue in the NBA where European followers are expected to sacrifice sleep and brave the early hours of the morning just to watch their team play.
Can the Olympics ever become a major betting event?
This is a very complex question. There's a feeling that the Olympics is slowly losing relevance in the sporting community.
Perhaps we should not talk about the Olympics as a whole, and rather focus on the separate events that make up the competition. The tennis is always interesting to watch from the start due to the 'knock-out' nature of the ties, whereas football in the Olympics only becomes a knock-out once teams pass the group stages.
The dedicated following that we see at club and international level in football, rugby and other global sports audiences is just incomparable to the following that Olympic sports like rowing or fencing get throughout the year.
How has Betby approached the bumper sporting summer of 2021?
Without going into too much detail on our plans for the upcoming summer, I can confirm that we have changed our priorities to assist the launch of a host of additional football markets for the European Championships.
We recently reimagined the 'classic' sportsbook in the design of our site's new layout, so it now boasts a fully responsive user interface, easy site navigation and swift betting placement, which addresses feedback we received from our users.
With a brand-new sidebar, high-quality widgets and more markets than ever before, we have done everything in our power to make this summer as enjoyable as possible for our audiences. After all, there has been so little to celebrate over the past 18 months that a touch excitement is long overdue.
Spiffbet – Rhino Gaming's next-level gaming experience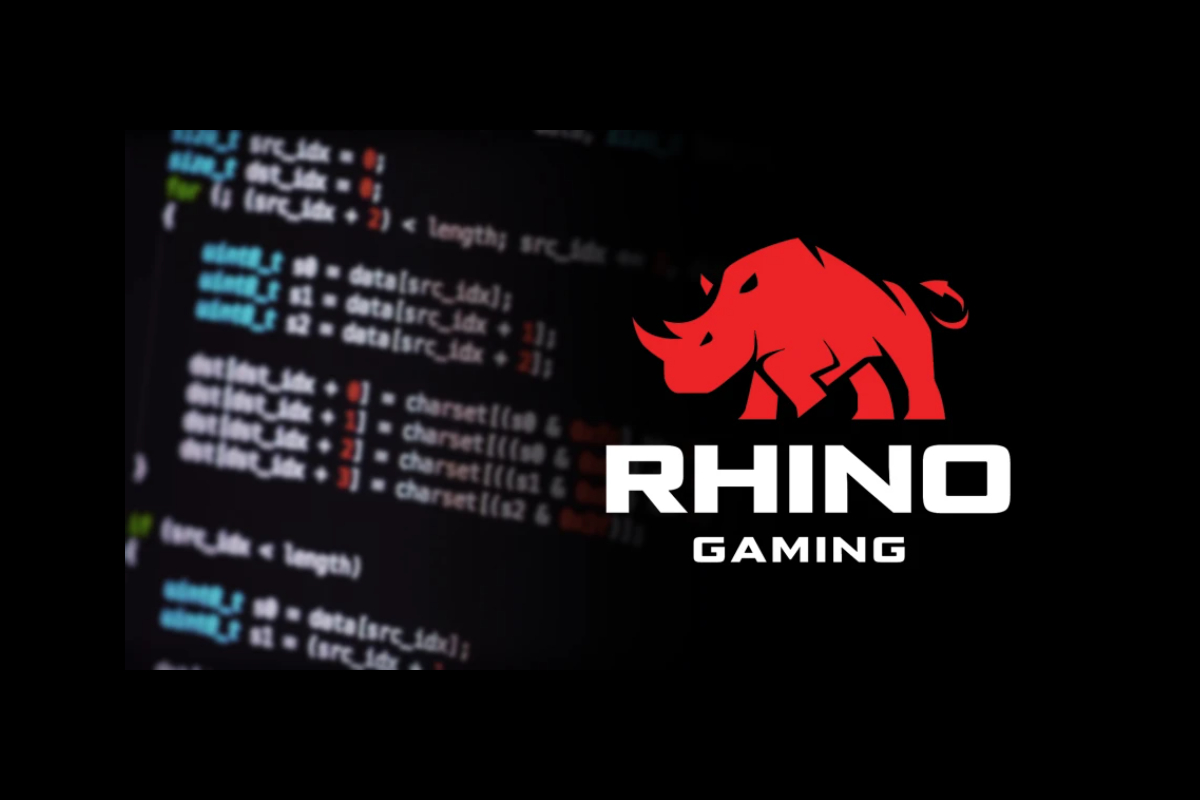 Reading Time:
3
minutes
Spiffbet's Head of Game Development Riaan du Randt shares his thoughts about Rhino Gaming's re-launch, new focus, and opportunities ahead. 
Riaan, please tell us about your background
I started working in the igaming industry in 2005. During this period, the industry was tiny yet innovative. After many years in igaming, I started focusing on R&D for mobile gaming in the casual gaming market for a period of time instead. It was exciting, and I learned a lot, but it never really motivated me as much as igaming. The next chapter of my career was the most exciting, as the entire online casino industry started moving towards HTML 5. This prompted me to move back to igaming which has always been my passion. I joined Spiffbet in 2018, and it has been one of the most exciting and rewarding experiences to date.
Spiffbet recently rebranded parts of their game portfolio to Rhino Gaming. What is the rationale behind the rebranding?
We see Rhino Gaming as the next chapter in our game production journey. When we started the studio, our priority was to balance quality with quantity since we needed to grow our portfolio as fast as possible. Now that we have established ourselves as a solid gaming studio, we are switching gears to start producing games that stand out from the crowd, emphasizing innovative games with robust features. We have a talented and creative team that I am proud to be part of.
Can you describe the concept and the type of games that are produced under Rhino Gaming? How does it differ from Spiffbet's other portfolio STHLM Gaming?
In this competitive market, it is essential to offer the operators something special. We believe the best way to achieve this is by developing unique game mechanics combined with high production quality. Our STHLM Gaming products cater to a specific market that likes fun games with easy to relate themes. With Rhino Gaming, we aim to appeal more to players looking for edgy games and players in growth markets.
Do you have a particular target group for your games?
Yes, I believe our main target will be the plus 20-something to middle age that likes fresh, innovative games. A great example would be to look at Metal Casino. Niche operators like these will give us an audience that is seeking an edgy content.
Game development is a sector where the competition is fierce. How do you relate to your competition, and do you have clear-cut competitors?
Our goal is not to compete with the top-tier studios head-on, but to target niches with unique games and stand out by creating a next level experience and meeting the preferences in new growth markets.
Today Spiffbet has completely changed its character and is now perceived as a B2C player. What is your comment on this change?
The recent year with high growth within the B2C casino business will strengthen the overall operations. However, people tend to forget that we, Spiffbet, comes from game development. Last year's acquisitions have certainly overshadowed that part of the company. Many have not picked up all the positive changes that have taken place within the game development. The relaunch under Rhino Gaming will hopefully put the spotlight back onto our games. We welcome that other studios of similar size have taken the step out in the spotlight by becoming publicly traded companies. Good examples are Fantasma Games and LL Lucky Games (Lady Luck). Fantasma Games has as a similar operating model as STHLM Gaming but is somewhat larger. Lady Luck is similar to Rhino Gaming. Currenty, Lady Luck games is supplied along side our games on our platform. These companies are both interesting benchmarks when we evaluate our development and future steps.
What benefits do you see working within a larger group like Spiffbet with one foot in casino operations and the other in game development?
It puts us in a unique position that presents many opportunities to take advantage of. It all played a big part in our decision to push the production value up a notch. We also get valuable feedback from Spiffbet's online gaming branch on the games we produce.
Looking ahead, what can we expect from Rhino Gaming?
We got plenty of exciting stuff in our pipeline. Check out the teaser for our upcoming release of Dragons of Asgard. Stay tuned!