Parimatch Announces to create NFTs on Binance NFT Marketplace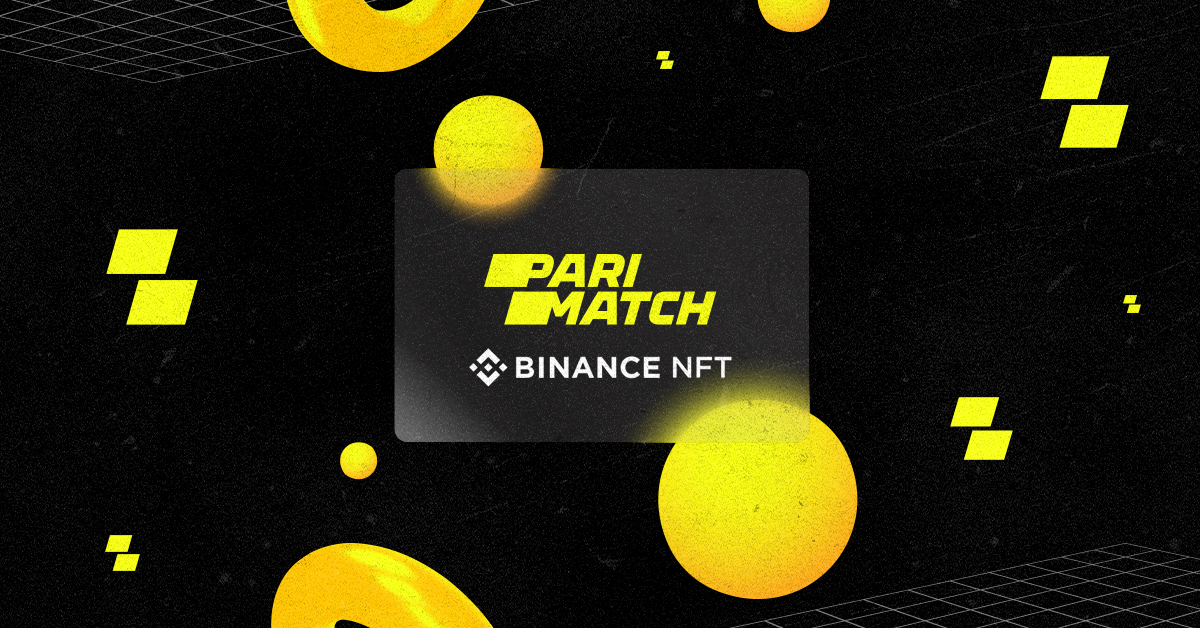 Reading Time:
< 1
minute
Parimatch, will launch an NFT collection as part of 100 Creators on Binance NFT Marketplace featuring an old Parimatch's platform as the first lot. The tokens will be auctioned on the platform as part of the "100 creators" campaign, timed to coincide with the launch of the Binance NFT marketplace. The official marketplace launch date is June 24.
Technological evolution continues to change the world, business approaches, brands. Parimatch has auctioned an old platform to showcase its transformation. NFT will anchor this platform as their starting point for growth. On this platform in the early 2000's, Parimatch began its expansion, so this lot is very symbolic for the brand. Given the rapid changes, it is very important to remember and see the place where everything originated.
All money received from the auction will be donated to the Parimatch Foundation to support projects for implementing the company's corporate social responsibility.
"We are excited to announce Parimatch's NFT collection on the Binance NFT marketplace. Parimatch Collectibles are a symbol of nostalgia and an indicator of the transformation of entertainment in the technological age. This is an exceptional way to capture the starting point of our product and showcase how the world has been digitalized. And more is yet to come." said Ivan Liashenko, CMO Parimatch.
Binance NFT will launch on June 24, prioritising optimal user experience, minimal fees, high liquidity and high-value NFTs. The Binance NFT Marketplace will share the same account system as Binance.com. Existing Binance users will be able to access the NFT marketplace and trade with their current Binance accounts. New users will simply have to register on Binance.com to create or trade on the Binance NFT platform.
Nefta Partners with Medieval Empires to Provide Seamless Blockchain Technology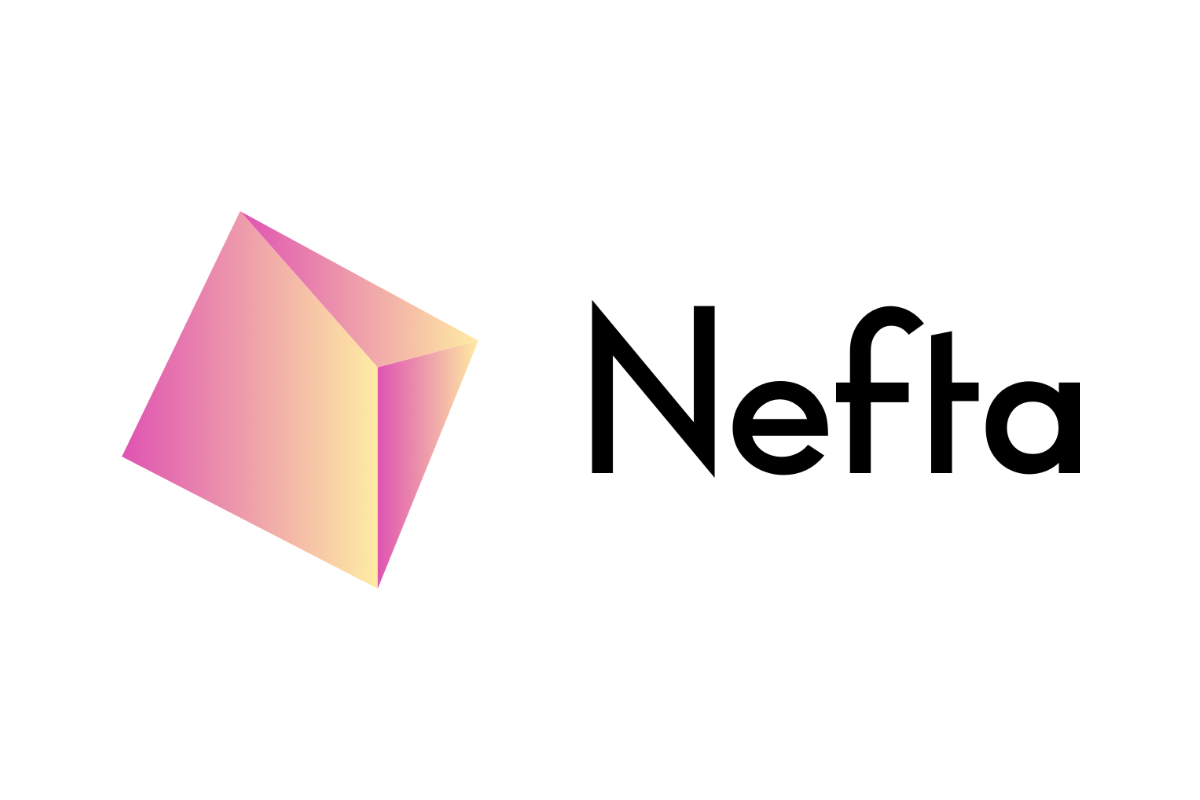 Reading Time:
2
minutes
Web3 technology platform, Nefta, has announced a new partnership with Web3 strategy game, Medieval Empires from blockchain gaming studio, MoonGaming, in which they will provide its blockchain technology for its launch.
Medieval Empires is a multiplayer, blockchain, strategy game set in what is now Turkey, in the 13th Century. You will follow Ertuğrul Gazi, portrayed by Turkish TV and film star Engin Altan Düzyatan, a tribal warrior and a celebrated leader of the Kayi tribe as you face off against the future King of England, Edward 1st "Hammer of the Scots". Build your own empire through trading, fighting, and forging alliances while expanding and building towns, as Edward embarks on the 9th Crusade, across Europe, towards the Holy Land.
Medieval Empire is hosted on the Polygon Blockchain, this proof-of-stake approach allows the developers to keep energy costs, and environmental impact low, securing MoonGaming's commitment to sustainability. The game will be completely free to enter and will remove any technological blockers that might hinder players. Powered by Nefta's technology, any web3 elements will be fully integrated into the game to allow seamless gameplay whilst allowing players to integrate their existing wallets across other platforms. The game will be available cross-platform on PC/MAC and mobile.
Land is an integral part of Medieval Empires' economy and gameplay and will initially be sold by the game through the Polygon network NFT marketplace. The land within the game is divided into 6 tiers with the plots within each tier carrying distinctive features and resource generation capabilities. Tier 0 is reserved for new players, only the upper 5 Tiers can be bought. Land owners will also get the opportunity to upgrade the land with the help of in-game NFT structures.
Geeshan Willink, CEO and Co-Founder of Nefta, said: "The team at MoonGaming have got the experience and backing to create an excellent Web3 product and we are delighted to announce our partnership with them to help create Medieval Empires. By removing the roadblocks commonly found in Web3 gaming projects we can offer a comprehensive, end-to-end solution and foster the next generation of Web3 games."
Jan Berkefeld, CEO at MoonGaming, said: "Team Medieval Empires is looking forward to providing the next-gen blockchain gaming experience to all – thanks to our strategic cooperation with Nefta. We are glad to have an experienced team assembled with crypto megastar Carl 'The Moon' Runefelt at the helm and with actor Engin Altan Düzyatan as the face of this game. Together we are working to create something unique in the Web3 gaming space."
Assad Dar, Co-founder and Chief Visionary Officer at MoonGaming, said: "Medieval Empires will be accessible and always free-to-enter. It will be sustainable, running on the Polygon blockchain, and it will give players the power to play-and-own and keep everything they make in-game."
Haste Arcade launches new Monster Bombs game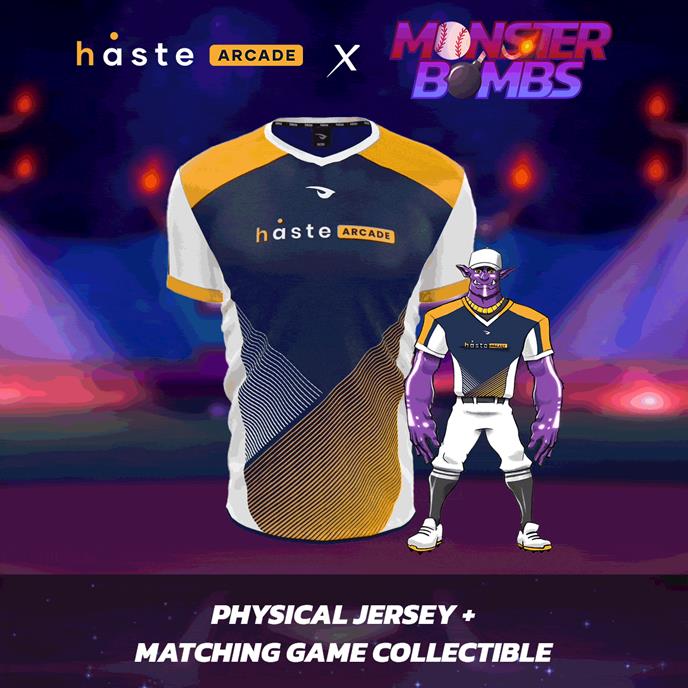 Reading Time:
2
minutes
The Haste Arcade has released its newest game – Monster Bombs, a space-themed baseball game built on the BSV Blockchain.
It features the world's first physical and digital copy NFT items that can be equipped within the game, along with Haste's patent-pending Instant Leaderboard Payout™ technology.
The game's main character, Tank, is trapped on the planet Avachrome, and must compete in the planet's home run derby to get off the dreaded planet. Players must hit a variety of pitches, while avoiding the bombs that occasionally get thrown at Tank. Points are accumulated by not swinging at the bombs, hitting singles, doubles, triples, home runs, and "Monster Bombs" (supercharged home runs). The more points a player gets, the higher up the leaderboard their score is.
One of the most exciting aspects of the release is the game collectibles. Prior to the release, Haste sold 20 Limited Edition Haste Jerseys, 10 Limited Edition "Tank" shoes, and 125 Limited Edition Haste hats. Each item came with a digital copy NFT, that allowed the owner to equip the NFT onto Tank within the game. The items were sold on the Take It NFT auction platform.
Along with the collectibles, the game also features Instant Leaderboard Payouts™, which give gamers a new way to play and earn from casual games. For example, players can play Monster Bombs for free, but if they want the chance to earn, they can also play at different paid levels ranging from $0.01 all the way up to $100 per game. If the player makes a level's leaderboard, they earn a percentage of each subsequent gameplay. The payouts are instantly deposited to their Bitcoin SV wallet in the form of a micropayment, and the player will continue earning until their score is no longer on the leaderboard.
Joe De Pinto, co-founder of Haste, said: "We are extremely excited with the release of Monster Bombs. The gameplay is impressive for a casual home run derby, and the ILPs add an extra level of excitement for the players. We really think it is the most unique home run derby game on the internet."
De Pinto continued: "The game also serves as a demonstration of what blockchain technology and Haste can do for professional sports franchises. To our knowledge, there has never been a physical item a fan could purchase, receive a digital copy NFT of that item, and then actually use the NFT within a video game.
"Imagine every shirt, jersey, and hat at the New York Yankees team store coming with an NFT that a fan can go home and equip on their player in MLB The Show. You will be wearing your real jersey that you just bought and playing with it in the video game at the same time! This concept is going to be a massive way to drive fan engagement outside of the ballpark."
AC MILAN AND MONKEYLEAGUE PARTNER TO BRING WEB3 ESPORTS FOOTBALL INTO THE BIG TIME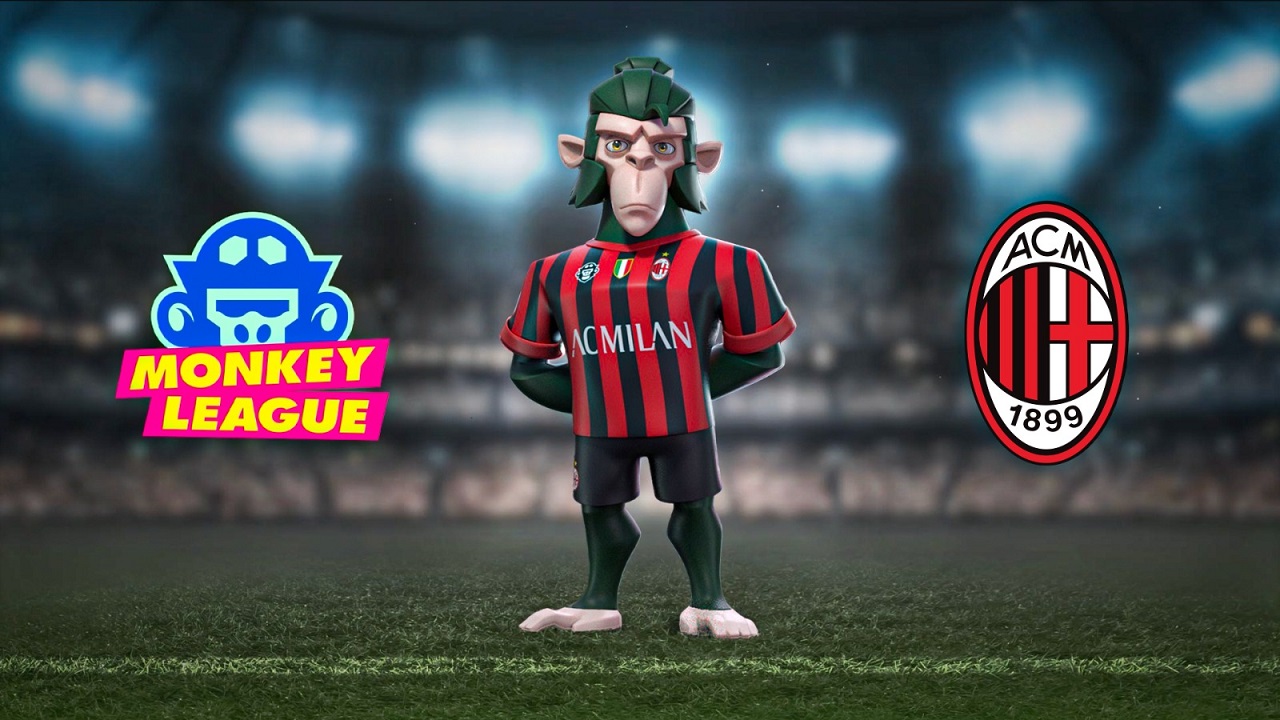 Reading Time:
2
minutes
AC Milan is delighted to announce a new partnership with MonkeyLeague, a AAA-quality, web3 football game built atop of the Solana blockchain, becoming the Rossoneri's new NFT Gaming Partner.
MonkeyLeague is a strategy-based football game, in which users build and manage their own dream team of at least six MonkeyPlayer NFTs (striker, midfielder, defender and goalkeeper), compete against real players, and climb the league ranks. The game economy is centered around an in-game currency, MonkeyBucks ($MBS), and in-game assets that hold value in and out of the game.
The new wide-ranging, strategic, and design partnership between MonkeyLeague and AC Milan includes the creation of exclusive, Rossoneri-branded NFT game assets, wearables, special game tournaments, co-marketing events, and a host of other exciting initiatives, such as club players playtesting the game.
As part of the deal, MonkeyLeague will work closely with the Italian Champions to launch a new collection of branded AC Milan NFT game assets, including new MonkeyPlayers, skins and Stadiums. The first and more exclusive batch will be auctioned on 6 October on MagicEden, with the NFTs going to the highest bidders. Some of the highly-sought after AC Milan MonkeyPlayers to be auctioned will come with physical AC Milan jerseys signed by the entire Club.
In addition, MonkeyLeague will launch its initial MonkeyPlayer NFT breeding season in partnership with AC Milan where AC Milan branded assets can randomly come out through the breeding process. There will also be additional NFTs available, including in-game Stadiums and land.
The partnership marks a significant new growth phase for the entire MonkeyLeague community and fits perfectly in MonkeyLeague's mission to bridge web2 and web3. For AC Milan, the new partnership with MonkeyLeague is part of a wider Web 3.0 strategy that sees the Club working with experts to create unique digital experiences for its fans, which aim to give them more access, more ownership and bring them even closer to their beloved Club.
Casper Stylsvig, Chief Revenue Officer of AC Milan commented: "We are thrilled to kick off this partnership with MonkeyLeague, a collaboration that allows us to strengthen our positioning in the field of digital innovation. We are particularly proud to be the first football club to partner with MonkeyLeague, bringing this game to our supporters around the world and offering them a new innovative way to engage with their favourite team."
Oren Langberg, Head of Marketing & Partnerships at MonkeyLeague said: "Partnering with champions like AC Milan, an absolute iconic Club throughout football's history, is another testament to what we are building and where we are headed as a game and game studio. It also represents a key step in our plans to bridge the Web2 and Web3 worlds."
The partnership will also see AC Milan sponsoring a number of high-profile future MonkeyLeague esports tournaments that will bring together the game's best players from around the world to play in hotly-contested matches, with the winners taking home exclusive rewards. At the same time, there will be promotions galore, with prizes including VIP match tickets to some of the biggest games at Milan's legendary San Siro stadium, and signed AC Milan shirts and other gear.
The game itself will benefit from the input of some of AC Milan's biggest stars, as a number of squad players take part in playtesting the game and providing feedback and guidance to ensure the gameplay is as realistic and engaging as possible.