BGaming: VR games can become a breath of fresh air for iGaming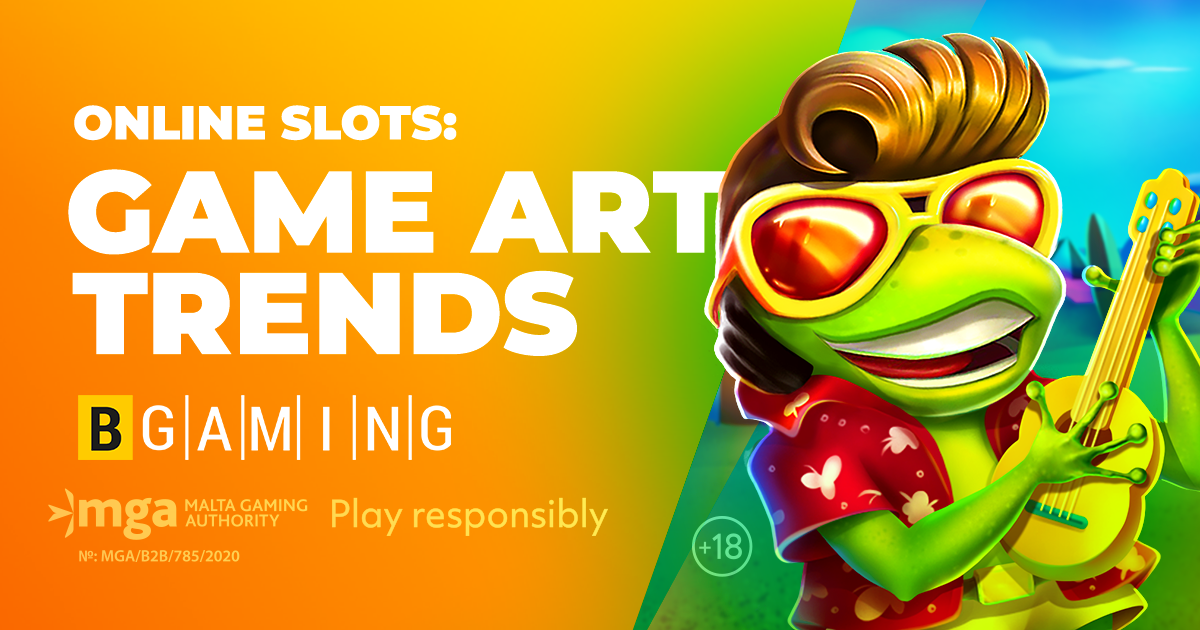 Reading Time:
3
minutes
Studio team talks about groundbreaking solutions and innovative classics in graphics and design for iGaming products
Generous with high RTP and sophisticated features, quick and modern but, first of all, eye-catching! Excellent graphics is one of the key criteria for successful online casino games. A dynamic market requires not only a creative but trailblazing approach to game design. Being an innovative and fast-growing iGaming content provider, BGaming has gathered interesting trends in the design and graphics of online casino games. 
Mobile focus
More and more players prefer to play on gadgets. According to the corporate report, today more than 94% of the BGaming's audience choose to play on mobile devices. This is the common tendency that influences almost every stage of the production process. 
"iGaming providers began to produce vertical online slots and games similar in logic to Match-3 games. Accordingly, the graphics adapt to these requirements. This is an important point because it is familiar and convenient for the player", notes Alexey Ulanov, Art Director at BGaming, "As for the classic slots, we can see some simplification, providers have to reject small details that were important on desktops and slot machines, but are hardly distinguishable in mobile devices."
Mix of styles
Minimum effects and elements, as well as the absence of gradients or mixed colours – to coincide with the contemporary flat style of design. With primitive graphic art, the hyper casual design still allows the provider to bring their own vision, making a game unique. 
Due to the influence of crypto gambling, the share of games having these two styles is rapidly growing. As a result, this impacts not just crypto games but all areas of iGaming design. 
"Speaking about BGaming, now we're working on the hyper casual title called Space XY. It will be a good example of a crypto game. In general, we expect to see the development of both graphics-intensive games and games with flat, and hyper-casual design. There will be attempts to mix styles, and create versions of the same game in adjacent styles. That's an intriguing challenge and only the analysis will show us how it works",  says Alexey Ulanov.
At the same time, the casual design with its similarity to the cartoon style is still mostly in favour among the leading iGaming providers. 
"This approach gives artists the opportunity to bring different ideas and game themes to life. Dig Dig Digger, the latest release by BGaming, is a shining example of a casual-style slot",  further highlights Alexey Ulanov. 
VR/AR in iGaming: games of the future? 
While the world doesn't expect new types of devices, like iPhones and iPads once were, providers can continue attempts to go into the niche of AR and VR games. 3D visualisation of poker, slots and other casino games is supposed to regale completely new impressions to players. 
"This is a very promising area for iGaming in general and BGaming in particular. This can become a new breath for online games. We're currently working on VR games but do this in our own way, it will be something completely different. We would like to give players another way to play their favorite games and have fun. To make it possible, we need to have more convenient devices but, for sure, this issue will be solved soon", noted Alexandr Shavel, Head of BizDev Department at BGaming.
New vision of classics
Being in demand for all times, traditional fruit slots are a huge part of all online casino games. It seems that it's almost impossible to bring something new to this kind of game but providers are looking for new solutions. 
For example, BGaming was the world's first studio to offer a concept of a chameleon-style slot. The studio prepared a few packs of graphics for one game. As a result, Fruit Million, released in December 2020, celebrates every holiday along with the world. 
Yulia Aliakseyeva, Game Producer at BGaming, comments: "The game is going to change its look more than 5 times throughout the year, sharing the festive mood of Christmas, St, Valentine's Day, Halloween, and other big days. BGaming's art team created different graphics for the slot to bring players festive mood. Thanks to this, the game always stays relevant." 
BGaming will continue to analyze and share industry trends. Thanks to an expert team and a player-driven approach the studio creates innovative and engaging products featured on reputable platforms and online casinos worldwide. Being the world's first game studio to support cryptocurrencies and offer Provably Fair games, BGaming is one of the trendsetters in the industry.

Decentraland makes strategic investment in Decentral Games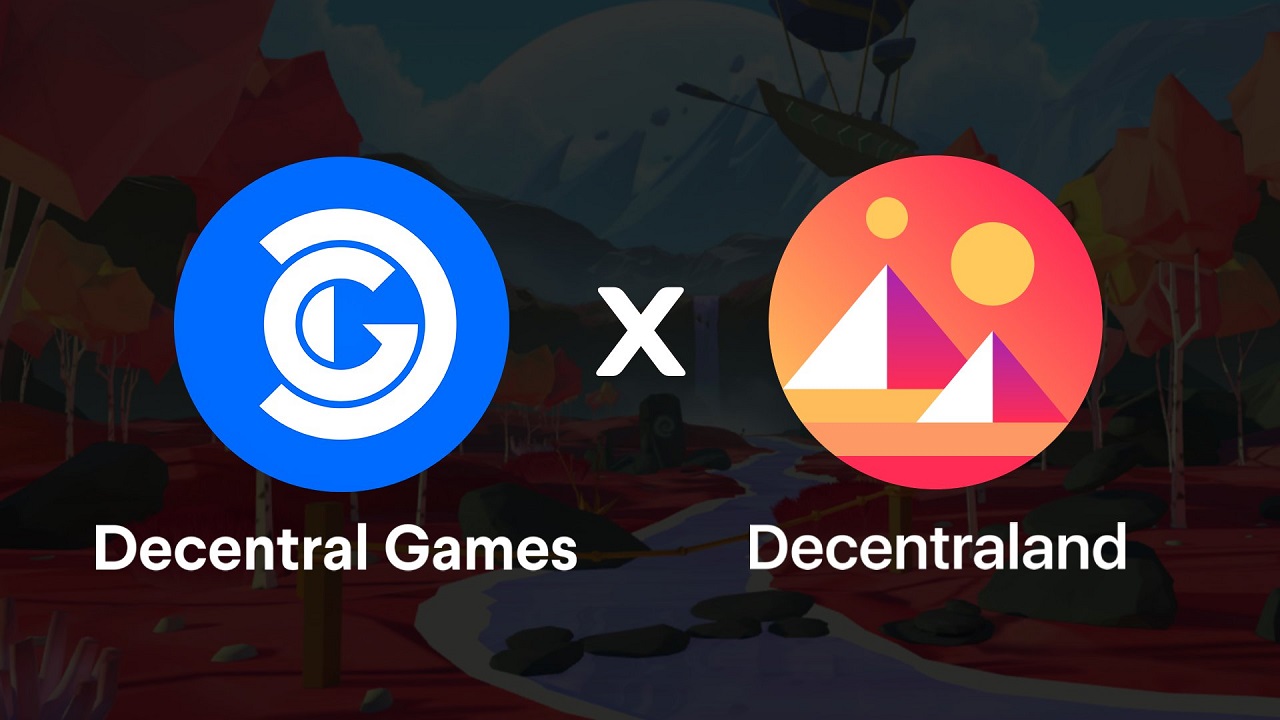 Reading Time:
2
minutes
Companies will deliver Play-to-earn Metaverse Poker, giving huge boost and driving interest and confidence in the disruptive gaming industry
Decentraland, the pioneering blockchain-based virtual world, has made a strategic investment in Decentral Games, a metaverse-native GameFi DAO, in a move that further shows increasing interest and confidence in the disruptive gaming platform.
The investment from Decentraland (MANA) in Decentral Games' (DG) native governance token $DG, an asset that allocates governance votes within the Decentral Games DAO (Decentralized Autonomous Organization) and its nearly $12 million in treasury holdings today, is aimed at helping the platform deliver free Play-to-Earn Metaverse Poker.
"The Decentraland Foundation is thrilled to support Decentral Games in its new play-to-earn gaming in the metaverse," said Agustin Ferreira, Foundation Lead at Decentraland Foundation. "The free play-to-earn architecture has undergone phenomenal growth of late, and we believe it will enable the Decentraland platform and the community to continue on the journey of decentralized expansion."
Mr. Ferreira added that "as a gaming pioneer in the metaverse, we believe Decentral Games is the ideal party to spearhead the next generation of play-to-earn."
The investment deal also represents a massive endorsement of Decentral Games' groundbreaking play-to-earn gaming architecture model that distributes tokenized financial rewards for everyday gamers' participation on the platform.
"This significant deal will enable Decentral Games to debut play-to-earn dynamics applied to a favorite household game, poker," said Decentral Games Founder Miles Anthony.
"Decentral Games is proud to have a trusted investment partner in Decentraland as we roll out metaverse play-to-earn ICE Poker."
Mr. Anthony added that "Decentraland has been a pioneer in building the first iteration of an open, decentralized metaverse, so it's a no-brainer to launch our Play-to-Earn ICE Poker there."
Decentral Games' innovative and on-point spirit in pushing play-to-earn gaming forward has generated recent investment from full-stack Ethereum scaling solution, Polygon, among other respected institutional entities.
In June, DG closed a $5-million funding round co-led by Collab+Currency and BACKED VC. Since then, Decentral Games has continued to execute, bringing play-to-earn to fruition, and announced the new GameFi product, ICE Poker, the play-to-earn and NFT game in September.
Decentral Games has also previously worked with Decentraland. The gaming metaverse blockchain project developed several signature games for Decentraland on a white label basis before eventually establishing itself as an enterprise DAO.
After years of proving the use case for metaverse games within Decentraland's immersive virtual reality environments, Decentral Games is presently thrilled to take its tenured relationship with Decentraland to the next level.
$DG is the versatile, standalone token powering Decentral Games, providing players with a medium of exchange for gaming and governance and liquidity incentives unique to the platform. The model organically incentivizes long-term user growth and customer loyalty through the distribution of daily rewards, empowering Decentral Games customers with the ability to earn a new stream of income on the platform.
As Venture Beat has illustrated, play-to-earn gaming in the Philippines has yielded the potential for residents to earn three times the regional minimum wage. And market indications have clearly shown that play-to-earn is ready for meteoric adoption given its income potential.
Currently, Decentral Games runs multiple metaverse-based play-to-earn and NFT games, including co-branding and business-to-business (B2B) deals with the world's most iconic brands, including gaming giant Atari, Amnesia Ibiza (the temple of electronic music), and Bored Apes Yacht Club (the iconic NFT series).
NODWIN GAMING BRINGS THE EXCLUSIVE HINDI BROADCAST OF APAC LAST CHANCE QUALIFIERS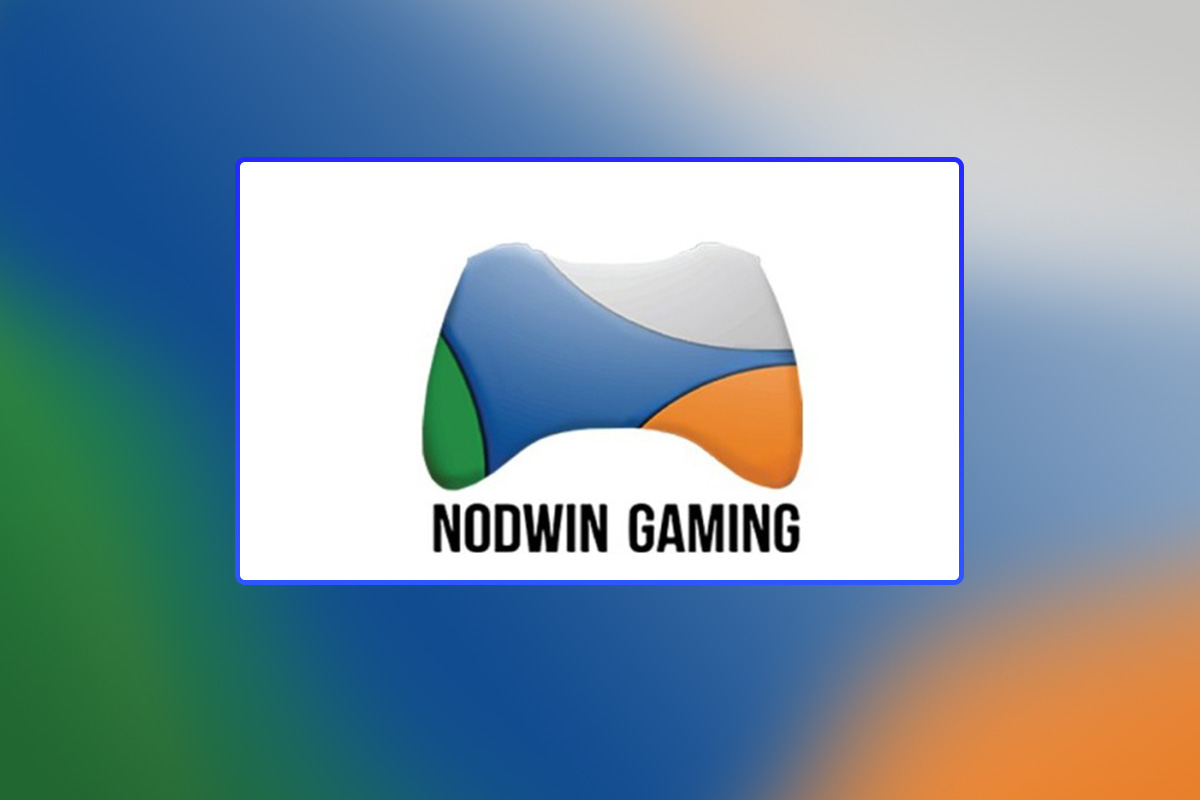 Reading Time:
2
minutes
The Hindi broadcast will run on Nodwin Gaming YT channel from 11-17 October
South Asia's Leading esports company NODWIN Gaming is all set to do the exclusive Hindi broadcast of the Asia Pacific Last Chance Qualifiers dated from 11-17 October on Nodwin's official Youtube channel.
The APAC LCQ will play the best teams from Korea, Japan, China, Southeast Asia and South Asia in the penultimate qualifiers for the Valorant Champions Tour. The South Asia region saw an open door to the APAC LCQ through the Valorant Conquerors Championship by Nodwin Gaming that earned the winner a slot in the qualifiers for VCT. Indian team Global Esports emerged victorious and advanced to the APAC LCQ.
For the first time in PC esports history, South Asia witnessed a total peak viewership of 60K and garnered 6 million views for the whole tournament. Out of which 76.6% was for the Hindi broadcast alone. The hype and the reception for the India qualifiers and the Grand Finals were phenomenal considering the number of people tuning in to watch the matches. The Grand Finals of VCC happened to be El-Classico, the synonym for the greatest rivalry in the Indian Valorant circuit between Global Esports and Velocity Gaming. The tournament ended with Global Esports winning 3-2 in a nailbiter. From losing India Qualifier #1 to winning the title, GE won hearts and praises from all around the world. We will get to see them competing in APAC LCQ for a slot in VCT.
"APAC LCQ is taking the finest team forward and we can't wait to see how the competition pans out. After giving a great reception for VCC, I'm sure the fans will be eager to watch the LCQ as well and what could have been better than a dedicated Hindi broadcast by Nodwin itself. Let's make our presence felt. All the best to the lads at Global Esports, make us proud", said Akshat Rathee, MD & Co-Founder, NODWIN Gaming.
"LCQ broadcast in Hindi is a great way to bring our community together to cheer for Global Esports, and when you have the entire region rooting for you, anything is possible! Personally, I am a big fan of Global Esport's journey so far and I will definitely be rooting for them on the Hindi broadcast on Nodwin Gaming's channel. Do drop by to send some luck to the boys. All excited to see some Skrossi supremacy", said Sukamal Pegu, Publishing Leader, India & South Asia, Riot Games
The hype created from the Valorant Conquerors Championship by NODWIN Gaming solidified the region's presence in the global map of Valorant esports and its journey in the VCT.
The exclusive Hindi broadcast is aimed at bringing a local flavour to great competition for the ardent lovers of the game and the tournament in India.
Celebrate Oktoberfest with BGaming: Fruit Million slot changes its look to Bavarian!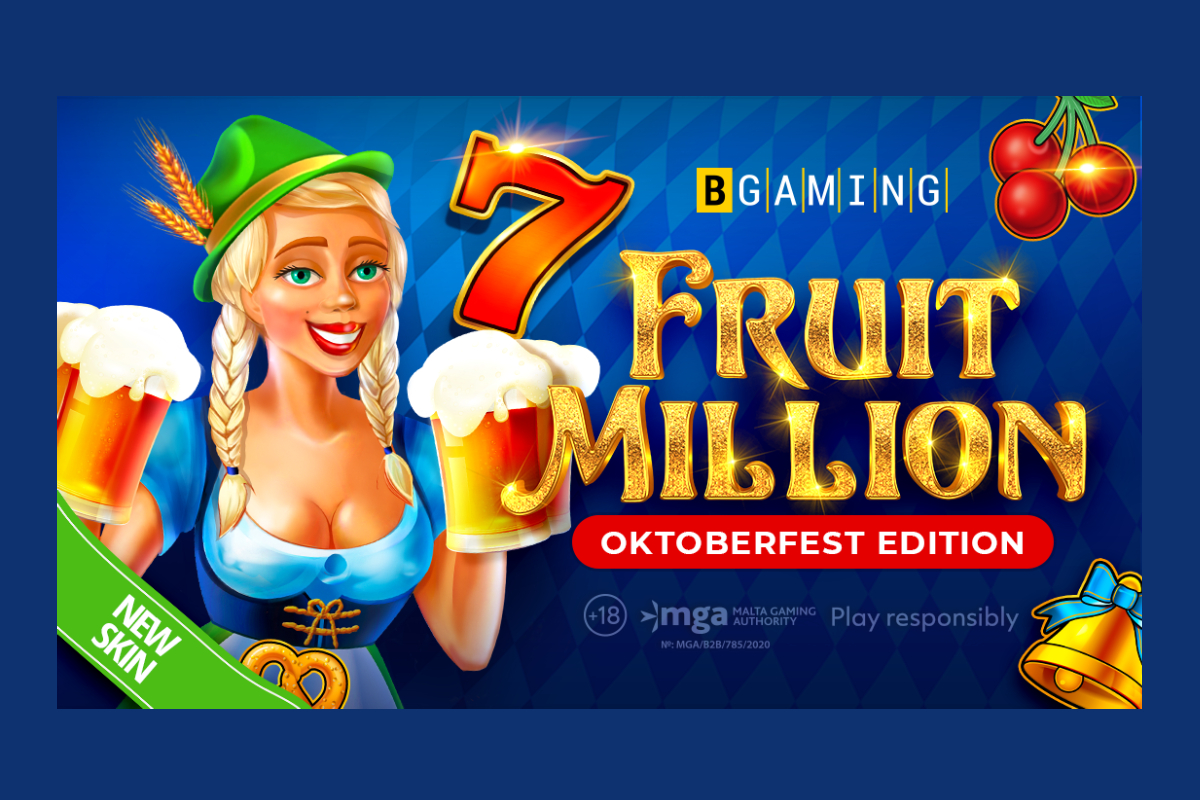 Reading Time:
2
minutes
BGaming starts the autumn festive season by celebrating Oktoberfest! Fruit Million – the first shapeshifter slot in the brand's lineup – has converted into a Bavarian-style game! 
Arranged in the 19th century for the first time, Oktoberfest is still one of the most famous and captivative festivals on the globe! Every year it brings together millions of beer-lovers who have fun on the Munich streets. Due to a pandemic, the open-air Oktoberfest-2021 was canceled but it's not a reason to miss a bright holiday! BGaming invites players to celebrate it with the Fruit Million slot! 
The game takes players to the crowd squares of Bavarian cities full of malt&hops, dressed-up girls, and traditional melodies!
"Fruit Million slot celebrates every holiday along with the world. For the coming few weeks it will share the joy of Oktoberfest! By the way, it's already the 7th look of the game. And that's not all! Fruit Million slot will continue to surprise players with new design and, of course, great winnings!" – highlights Сatherine Puteiko, CS Marketing Manager at BGaming. 
All the features loved by players remained in the slot's new edition. Scatters, Wilds and Expanded Wilds give more chances to grab a crazy winning! By the way, it's quite easy because the game has 100 paylines and an additional Gamble round to double the player's fortune! Raise a glass and celebrate Oktoberfest with BGaming!
Fruit Million is a traditional fruit video slot giving players the opportunity to celebrate the most popular holidays along with the world. The game became the first "chameleon" style game in BGaming's portfolio. After the festive season, it reverts to its original look. 
BGaming is a fast-growing game provider converting gaming into gaming. Thanks to an expert team and a player-driven approach the studio creates innovative and engaging products featured on reputable platforms and 550+ online casinos worldwide. BGaming is the world's first to support cryptocurrencies and offer Provably Fair games. Today the brand's portfolio includes 65+ products with HD graphics and a clear user interface for every device.