Allan Phang joins Galaxy Racer as Chief Marketing Officer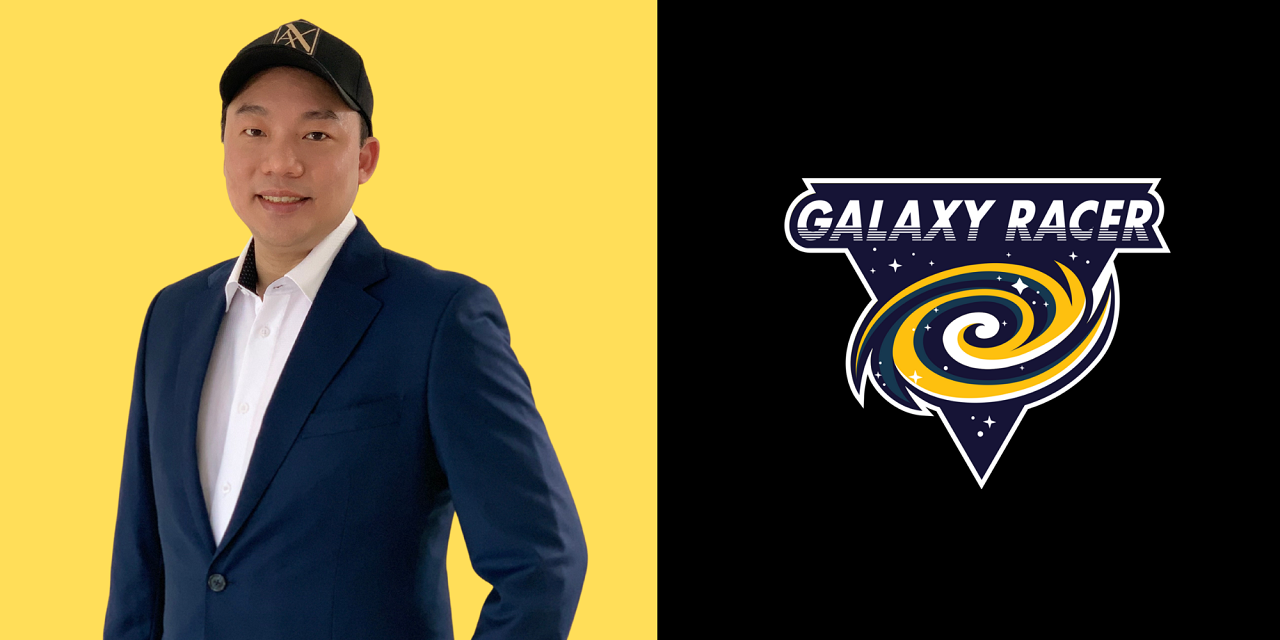 Reading Time:
3
minutes
Galaxy Racer (GXR), one of the fastest-growing esports organizations in the world, with its headquarters in Dubai, has announced the appointment of Allan Phang as its Chief Marketing Officer (CMO). Phang will lead the development of best-in-class strategic marketing plans to establish GXR's brand presence on a global scale, including marketing initiatives from social media and digital campaigns to advertising, partnerships, and creative projects.
Galaxy Racer was founded in 2019 with an impressive roster of eleven esports teams in League of Legends, Dota 2, CS:GO, Fortnite, PUBG Mobile and Free Fire, with over 60 male and female esports athletes from 22 countries, with over 20 content creators across Middle East North Africa (MENA) and Southeast Asia (SEA), amassing over 160 million followers and generating over 1 billion monthly views.
Paul Roy, CEO of Galaxy Racer said, "Allan is a highly-experience business leader with a proven track record, including his vast knowledge and network in the esports ecosystem, which we value immensely. As Galaxy Racer evolves into a lifestyle brand, I am confident with his cross-cultural leadership qualities, passion for innovative marketing and forward-thinking mindset, he will be able to take us to the next level as we aggressively continue our global expansion across continents."
Allan Phang, CMO of Galaxy Racer added, "After interacting with Paul Roy, I realized the enormous potential and plans that Galaxy Racer has in store across the globe and I am truly excited to take on this new challenge as part of my career trajectory. The esports and gaming world is a sunrise industry and I believe Galaxy Racer is on the right path to be a market leader in this space with their integrated 360 approach focusing on content and lifestyle, as brands and marketers begin to understand the true value of esports and gaming in connecting with the hard-to-reach demographics of Millennials, Gen Z Digital Natives and Gen Alphas."
Phang was 'Marketing Innovator of the Year – Finalist' in the Marketing Excellence Awards 2020 and is a regular contributor on thought leadership pieces in various leading international marketing publications. Phang's esports campaigns was highlighted as a success story and case study in 'World Federation Advertisers (WFA) – Esports Special Report' and garnered global coverage; being invited as a keynote speaker in TEDx Talks and global conferences in USA, Europe, Middle East and Asia to share on esports with marketers, business leaders and government officials.
Previously, Phang was in the corporate sector with AirAsia, one of the biggest airlines in Southeast Asia with over 200 planes and over 20,000 employees, for close to seven years and his roles included esports, regional marketing, ancillary income, employee engagement and internal branding, corporate culture, partnerships and business development. He was the Head of Esports at AirAsia, tasked by the co-founders to lead their esports strategic initiatives including the AirAsia Allstars Esports Club (esports club for employees), sponsorship activation for Mineski Dota 2 Esports Team and the World Electronic Sports Games (WESG) by Alisports, the sports arm of Alibaba Group.
Prior to AirAsia, he was the Regional Head of Marketing and PR for over a year at EVOS Esports, an esports organization with clients such as Visa, PUMA, Yamaha, Lazada and Domino's Pizza.
Galaxy Racer is creating a true 360-degree esports, gaming, content and lifestyle brand. Their group company, Riva Technology and Entertainment (RTE), have secured a strong streak of acquisitions, partnerships and brand licensing deals, including the iconic comic book series publisher Dark Horse Comics, with RTE producing multiple mobile games based on the massively successful The Umbrella Academy comic books and Netflix series.
Earlier this year, RTE invested in multiple companies including SUB2r who produce broadcast-quality streaming video cameras, Recast an over-the-top (OTT) platform, BBox Sports an Augmented Reality company, the leading games publisher Rogue Games and OKLetsPlay, the leading platform for players to compete each other in competitions against other players across the world.
RTE also owns a majority stake in global games producer Firefly Games, who have experience working with major studios and brands for world-renowned intellectual properties (IP) from Dreamworks Animation, NBC Universal, Skydance Media, and now MGA Entertainment, a consumer entertainment products company, to produce and publish mobile games based on their hit properties L.O.L Surprise!™ and Rainbow High, both featured in Netflix.
Galaxy Racer has recently brought onboard former Disney executive Guenther Hake, Senior Vice President and General Manager of Disney Consumer Products in Greater China and CEO at Oriental DreamWorks, who will be assisting in an advisory role with GXR's brand partnerships, consumer products, apparel and merchandising endeavours.
Galaxy Racer is on hyper-growth mode and is actively hiring executive roles, including esports and gaming talents across the globe.

Galaxy Racer Increases Prize Pool To Half A Million Pesos, Content Creators To Play 'Squid Game' On Roblox And Pay It Forward To The Gaming Community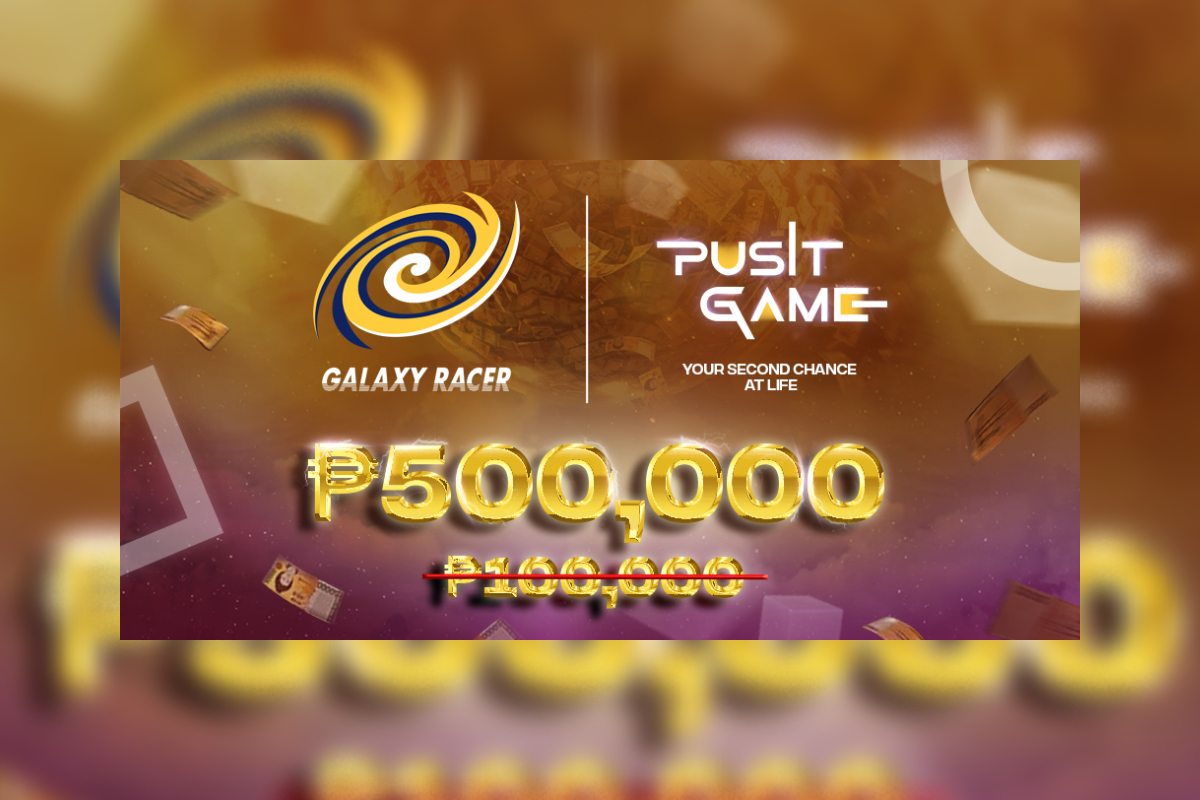 Reading Time:
2
minutes
Galaxy Racer (GXR), one of the fastest-growing esports, gaming and lifestyle organizations in the world, headquartered in Dubai, with market presence in Southeast Asia, Middle East North Africa, South Asia and Europe, has increased its prize pool from P100,000 to a whopping P500,000 (US$10,000) for its 'pay it forward to the gaming community' initiative.
Galaxy Racer will be hosting their very own in-house 'Squid Game' tournament on Roblox, an online gaming platform and game creation system, involving forty-nine Galaxy Racer content creators from the Philippines with over 180 million social media followers. It will be hyper-localized in the Philippines to 'GXR Pusit Game: Your Second Chance At Life'. Pusit means 'squid' in Tagalog and follows Squid Game's iconic survival game show set-up, but with a twist.
Fans will stand a chance to win the prize money by supporting their favourite content creator. Fans will be able to comment on the post of the content creator they are rooting for with the hashtag #GXRPusitGame and an explanation via a story submission on the Galaxy Racer content creator's post of why they think they are worthy to win the prize money for a second chance at life. The entry period for the contest will close on October 21st at 10:00 AM PHT.
The last content creator standing after competing in an intense 7-round gauntlet of trending games will win the tournament, thereafter selecting the most compelling story amongst their fans' entries whereby the lucky fan will receive the prize money of PHP500,000 (US$10,000) which will be announced during the livestream. The online community engagement event will commence on October 22nd, 2021 at 4:00 PM PHT on Galaxy Racer PH's Facebook page.
The GXR Pusit Game will feature notable Galaxy Racer content creators such as model and actress Sachzna Laparan, Filipino TikTok star Spencer Serafica, YouTube creators Tukomi, model and Facebook streamer Kristine Santamena, actor and dancer McCoy de Leon, and actress Ayeesha Cervantes.
M88 expands esports coverage by partnering with BETER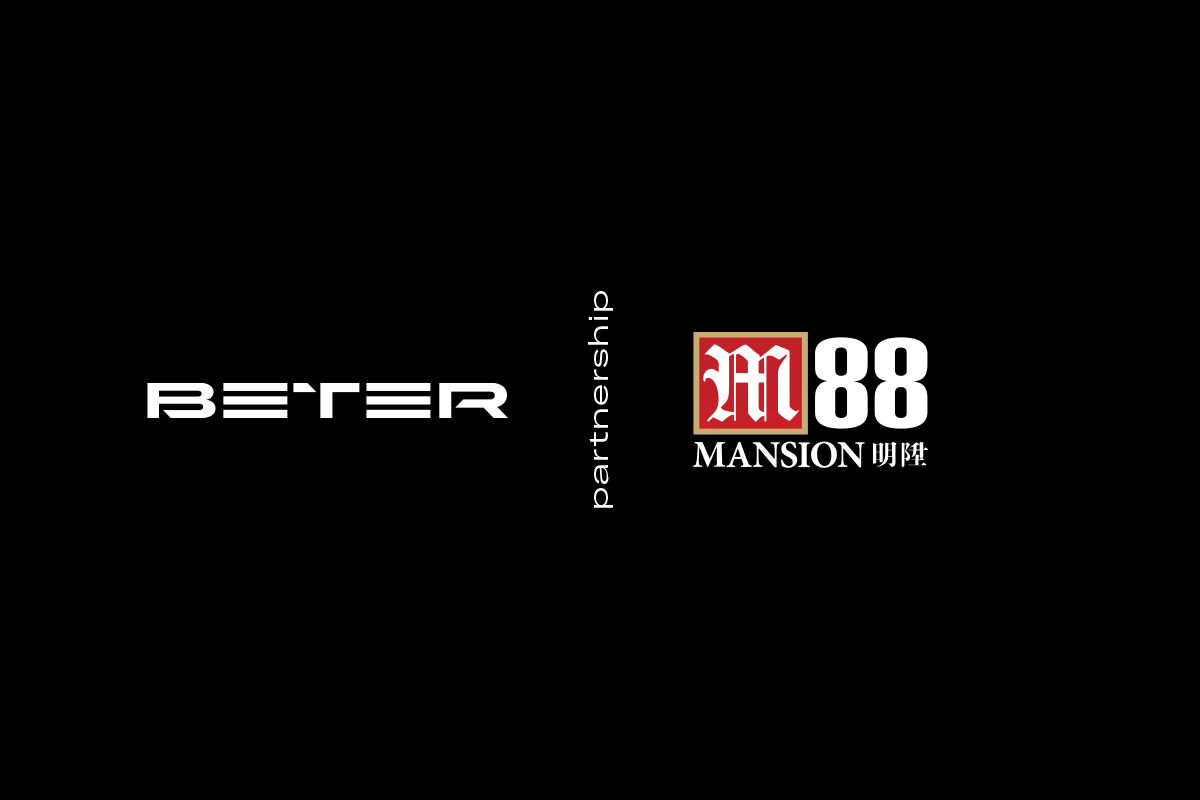 Reading Time:
2
minutes
International sports and esports betting provider BETER announced today that they have teamed up with M88. The leading Asian sportsbook has decided to take advantage of BETER's portfolio to further engage their players across the region with the addition of more than 30,000 extra global esports tournament events and 200,000 ESportsBattle matches every year.
"Here at BETER, we are convinced that collaborating with M88 is another significant step towards increasing our presence in the Asian market, which is one of our primary focuses for the next few years. We firmly believe that this partnership will prove to be prosperous and beneficial for both parties," said Gal Ehrlich, CEO at BETER.
BETER will provide M88 with customised quarter markets that perfectly suit their players' needs. All live streams, data, odds, and margins can easily be managed in the BETER's Client Console.
"We've been interested in the type of fast content which BETER provides for some time, and we also see exactly what BETER can offer to M88 customers with live streaming of engaging ESportsBattle matches and odds for the most popular global esports tournaments. The integration and testing process proved that we found a reliable partner with top-notch solutions that will help us further enhance what we offer bettors," said Alan Wafer, Head of Business Development at M88.
In his strategy presentation in July 2021, Gal Ehrlich emphasised that expanding into the Asian market is one of BETER's core goals, as this region represents a promising avenue for future business growth. He also added that the company would focus on expanding its product portfolio and developing exclusive content.
BETER is a leading provider of fast sports & esports content, live streaming, live data, and odds for the betting industry. BETER powers Setka Cup, ESportsBattle and Asia Pro League tournaments and offers trading of world esports events. BETER sports and esports content is featured on more than 100 sportsbooks across the globe.
Okada Manila to Go Public by Merging with SPAC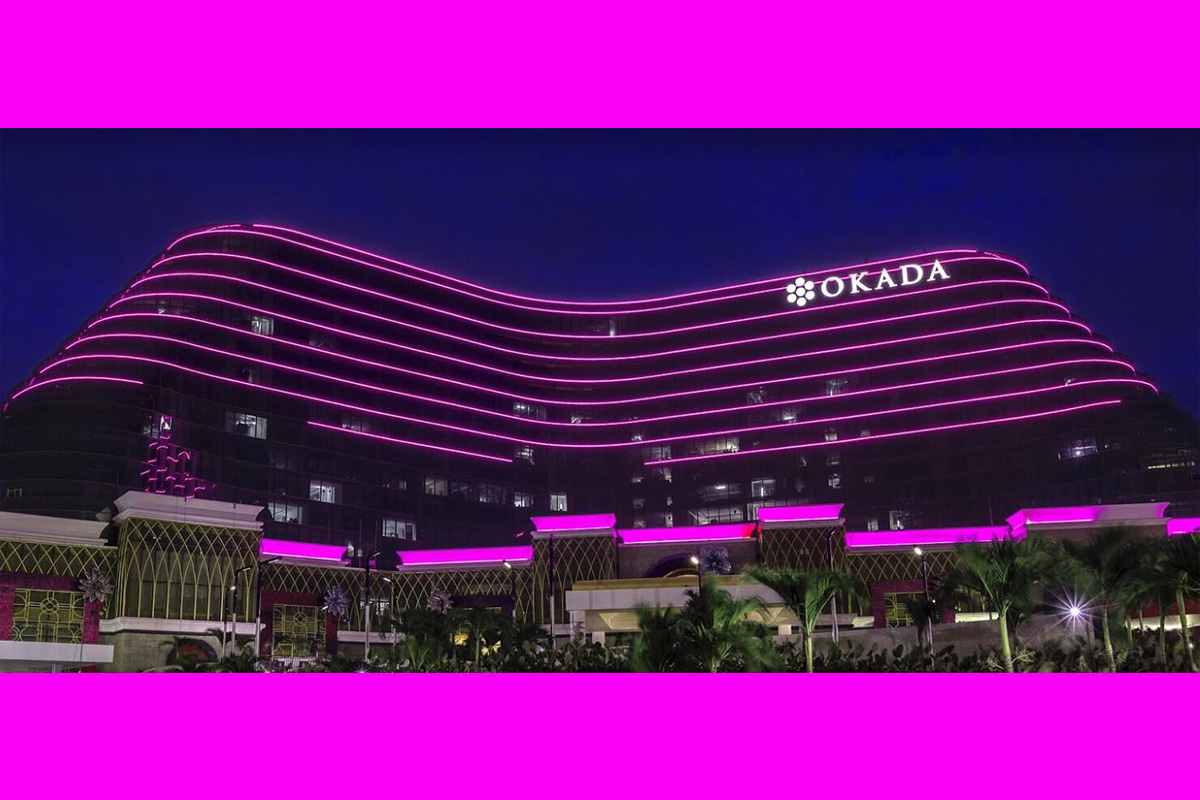 Reading Time:
< 1
minute
Okada Manila has signed a merger agreement with blank-check firm 26 Capital Acquisition Corp that will see its stock listed on the Nasdaq through an American Depository Receipt programme.
The US$2.6bn merger will provide the casino operator US$275m in cash proceeds that will be used for growth and other corporate purposes. It is expected the merger will close in the first half of next year.
"With its beautiful new facility, a desirable location in one of the fastest-growing gaming markets in the world, and potential for industry-leading margins and cash flow conversion, I believe Okada Manila is an extremely compelling investment," Jason Ader, Chairman and CEO of 26 Capital, said.
According to local media reports, Universal Entertainment Corp will continue controlling approximately 88% of the combined company once the deal is closed. Byron Yip, current Okada President, will continue leading the company.
"We are fortunate to operate the most luxurious integrated resort in the Philippines, and excited to realise the full potential of this state-of-the-art facility for gaming, entertainment, and hospitality as a public company and in partnership with Jason Ader of 26 Capital," Byron Yip said.