How CHPZ Token is Powering Decentralized Sport Betting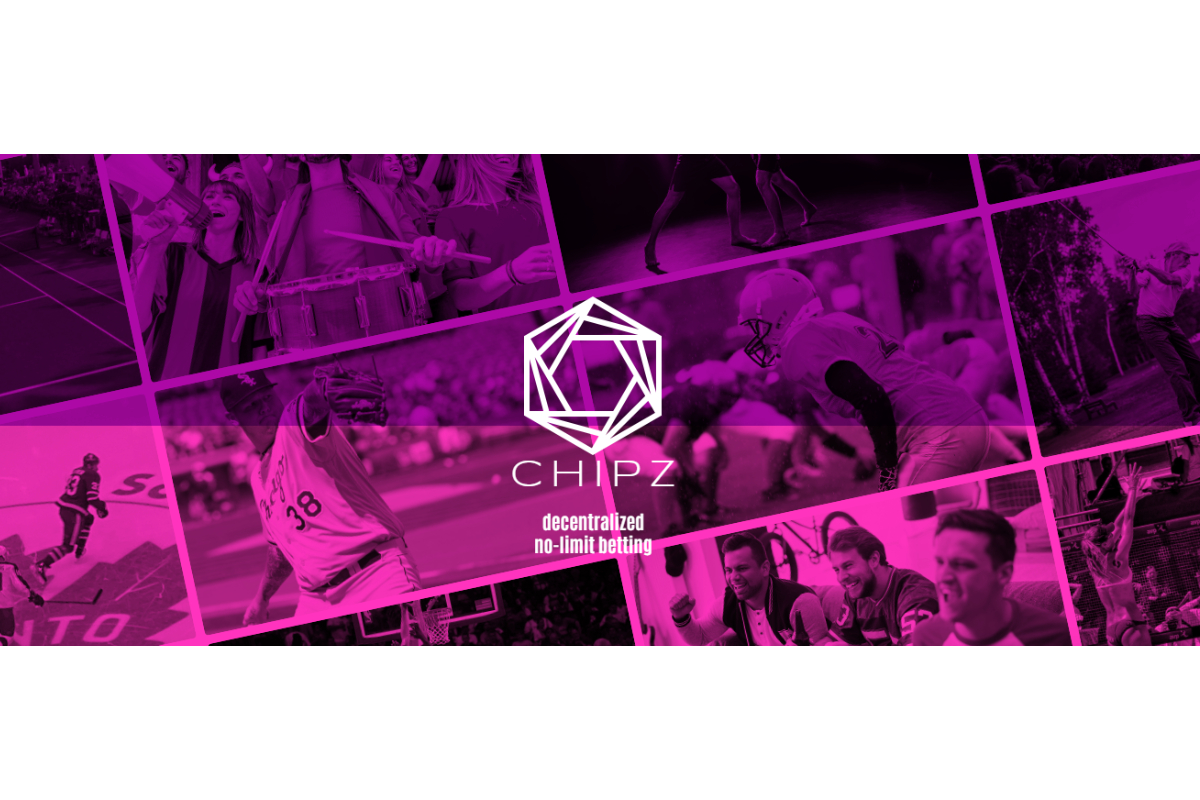 Reading Time:
3
minutes
The online betting industry has seen many innovations in the last few years as most bookmakers move from traditional sportsbooks to crypto betting. Even better, blockchain technology is catching up with the industry as new decentralized platforms enter the market. One such platform is Chipz, a decentralized betting platform powered by its own CHPZ token.
The CHPZ token will give users the access they need to participate on the Chipz platform as either bookmakers or bidders. According to the Chipz Whitepaper, the current Chipz Beta version will allow users to bet on any sports event provided by the platform's oracle explorer. Although Chipz Beta only provides for NFL elements, Chipz's developers claim that future versions will allow CHPZ holders to become bookmakers who create their own events.
Let's look at how the CHPZ token powers this decentralized betting platform and opportunities for sports fans.
The Chipz Betting Platform
Before looking at the decentralized betting token, it is wise to understand the basics of the Chipz platform. As enthusiasts of gambling would have it, the future of betting is the ability to bet on anything.
Features of the Chipz platform that make it a pioneer of decentralized betting include:
No limits on the bets.
Absolutely no KYC procedure is required.
Betting on sports and any other events with uncertain outcomes.
Chipz is also introducing NFTs.
Lending protocol for fans who have run out of CHPZ.
Users can join the platform as bidders or as independent bookmakers.
The CHPZ token will come in handy as the currency that fuels transactions made by sports betting fans in the ecosystem.
How to Use the CHPZ Token
CHPZ is an Ethereum blockchain-based ERC-20 token that is circulated by the Chipz platform. The token will power all the betting processes on the platform. There are a total of 100M CHPZ tokens to be supplied – 20% of the total is locked for the Chipz team, with 5M to be released every 6 months.
Early adopters of the Chipz system can obtain CHPZ from Uniswap through the upcoming public sale. You will also be able to get CHPZ as a loan using your ETH or other Chipz partnered cryptos as collateral in later Chipz versions.
Once you have access to CHPZ, you can start participating in the betting ecosystem at any time and from anywhere.
You can use the CHPZ token in the following ways:
Stake on a bid
Create a booking instance
For governance in future versions
Staking using CHPZ
Chipz platform will only allow bids to be set using its CHPZ token. Once you stake on a bid, the smart contract will execute, and earnings will be deposited into the accounts of the winning bids.
If you stake using loaned CHPZ, you only earn if your bid wins. In case your stake loses, the loan will be executed and distributed to the winning bidders.
Staking using CHPZ will allow users to participate in global gambling markets without restrictions on staking amounts like most current bookmakers.
Using CHPZ to Create Booking Rooms
CHPZ gives you the option to participate as a bookmaker on the Chipz platform. You'll use the token to pay for the room creation fees and any other fees pertaining to the smart contract.
When a smart contract is finalized, all earnings will be paid to the bookmaker in CHPZ token. Even better, despite being a host of betting rooms, you can also participate in other rooms as a bidder –  provided you have enough CHPZ.
In conclusion, the ability for sports betting fans to make good earnings using their CHPZ tokens – more so without limits and KYC demands – will only get better as the platform's developers add more features.
Bitcoin betting: Use your crypto tokens for gambling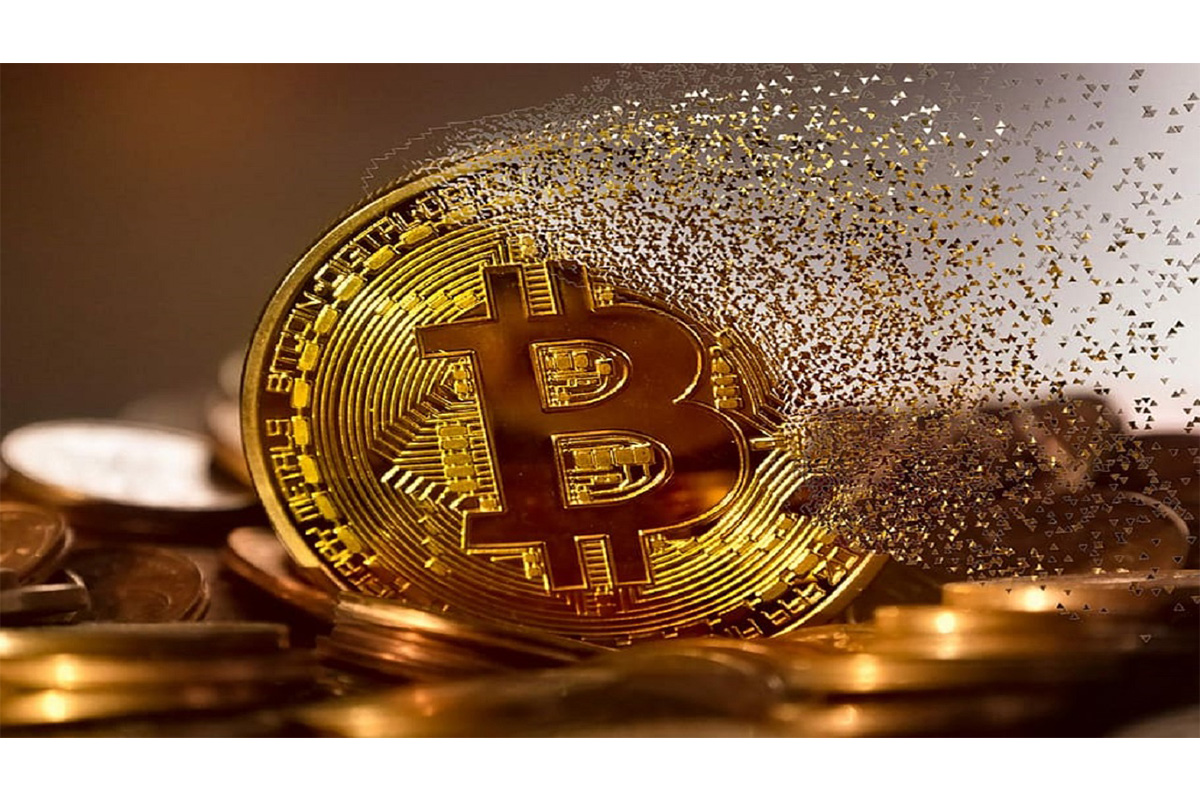 Reading Time:
3
minutes
Not every online bookmaker accepts Bitcoin as a payment method for placing sportsbook bets, but the industry heads in that direction. The most famous online sportsbooks allow customers to deposit funds, place bets and withdraw winnings in Bitcoin at the click of a button.
There are several positives to betting in crypto, some of which are more obvious than others. Professional sportsbook gamblers use Bitcoin to manage their money, qualify for bonuses, and get the best deals. From the Las Vegas sportsbooks to the biggest names in European gambling, Bitcoin is the new kid on the block and has caused quite a stir.
We clear up the confusion
Despite being a secure, fast, and reliable way to manage your funds for betting, a degree of confusion still needs to be clarified concerning crypto betting. There are more questions than answers, which may deter some inexperienced gamblers from using Bitcoin for their bets. That would be a great loss to bettors, and we wish to help you avoid it.
This article on Bitcoin betting helps keep things simple. We bring our readers up to speed with the processes involved with adding a Bitcoin account to your betting wallet, gambling, and withdrawing winnings. We also clear up any terms and conditions you should know before gambling.
Keep reading for your user-friendly, simple, and easy-to-follow guide on Bitcoin betting using your smartphone in 2023. By the end of this article, you'll have the information needed to bet using crypto. We even provide details on creating an account and landing a welcome bonus free bet.
Which crypto tokens can I use?
As you'll already know, hundreds of crypto tokens are available, but the top betting apps only accept Bitcoin now. Bitcoin is the biggest and most popular form of crypto, and you can add it to your sportsbook payment options.
The top betting apps might start accepting other tokens, but we are in the early days. Bitcoin is the safest way to test crypto betting, and so far, it has been well-received by both bookies and bettors.
Adding your Bitcoin account
Adding a Bitcoin account to your payment options takes a few seconds. Use your smartphone when on the move or at home using your laptop. The process is equally simple on both platforms, and you must add a Bitcoin account only once.
Visit the member's area at the top right of your bookie's homepage and click payments. Select the option to pair a Bitcoin account with your betting account and input your card details. Check the details are correct and then confirm.
Your two accounts are now linked, and you can start depositing crypto to your betting balance. Deposits are instant, meaning you can add funds and gamble without delay. Withdrawals are quick too.
If you have landed a winner and wish to withdraw the profits before spending them on future bets, it's easy. Withdraw, and your Bitcoin balance will be updated quickly.
Betting with Bitcoin
Placing a sports bet using Bitcoin is as easy as gambling with your debit card or an e-wallet account such as Skrill. Visit the member's area and click deposit before selecting your crypto account. Enter the amount you want to deposit and click to confirm. The funds are added and ready to use.
Click the sport you wish to bet on, such as soccer, and then the competition, fixture, and odds of your market. Add the intended stake to your bet slip and click to confirm. The funds come from your betting balance, or you'll top-up with your Bitcoin account.
Security
Bitcoin deposits, bets, and withdrawals are all protected by Secure Socket Layer technology. It's the industry standard for security, keeping your sensitive information protected and your online gambling private.
When researching a bookie, you should check with the security program they have in place. If it's not Secure Socket Layer technology, it's not a great bookie to join.
Free bet welcome bonus
All new customers who open an account, deposit funds using Bitcoin, and place a bet will qualify for the bookie's welcome bonus. The free or risk-free bet will allow you to familiarize yourself with the betting app without overspending.
Fiat & Crypto: King Billy players get the best of both worlds.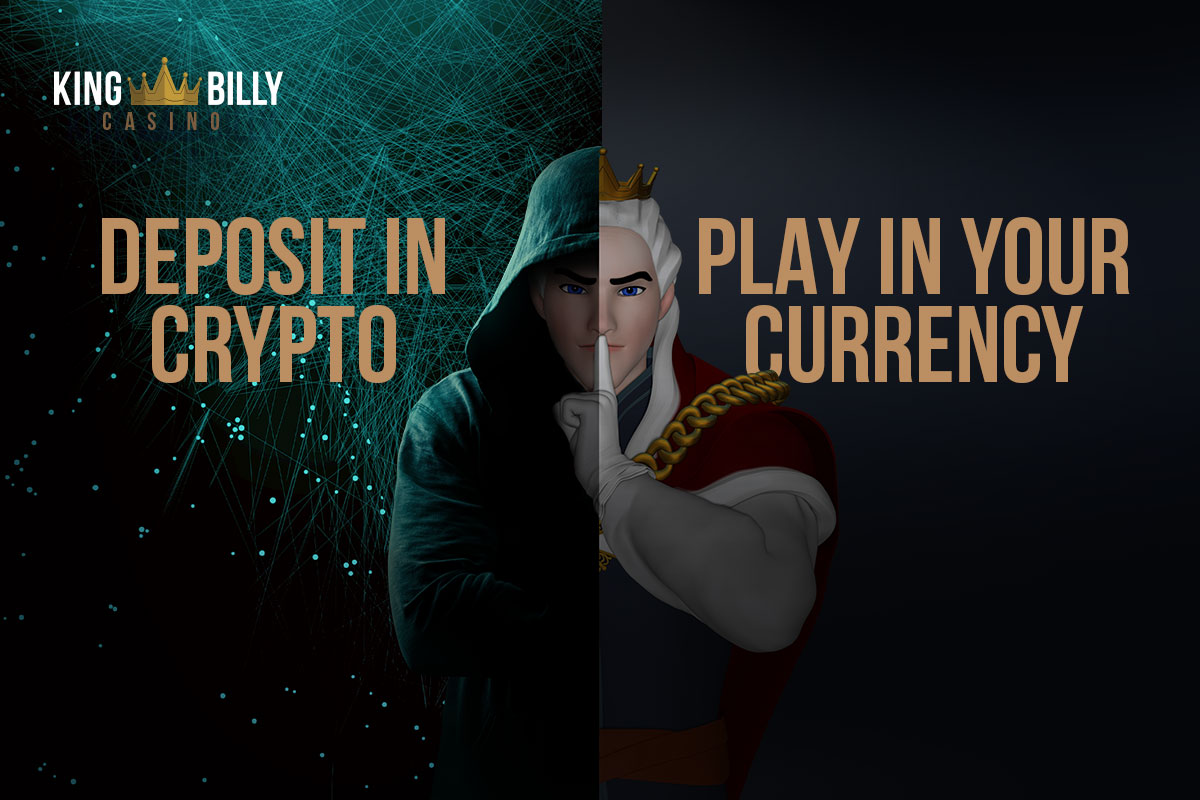 Reading Time:
2
minutes
See how the casino players can deposit in crypto and play in fiat. 
Since the dawn of e-gaming robust payment systems have been crucial for the success of any online casino, as they are a key factor in creating a positive and satisfying gaming experience. Moreover, the availability of different payment options allows players to choose the method that works best for them, whether it be classical fiat money or cryptocurrency.
But is it possible for an operator to give its players the best of both worlds, fiat and crypto at once? Yes, it is, with the King Billy feature "deposit in crypto, play in fiat". The concept is simple. A casino player deposits in crypto (choosing among 4 cryptocurrencies King Billy supports). Then, the system automatically shows them their balance in the currency of their choice (among the 14 currencies King Billy supports, used by more than 3 billion people worldwide). When the players withdraw, their transaction takes place back in crypto. 
What are the advantages of this system? Ruslan Legenzov, King Billy Casino Head of Affiliates (or "Lord of Affiliates" as the internal etiquette demands) has the answers: "Good things come in threes, and there are certainly 3 very good things about our "deposit in crypto, play in fiat" feature.
First of all, depositing in crypto means less hassle and paperwork for the player and elimination of the dreaded "transaction not coming through" issue. This has been a problem and actually a torment for many of our players in remote areas of the world. As a global casino, we are happy to act in ways that give peace of mind to our players.
Secondly, this system offers a greater player experience to the King Billy Citizens and Nobles, as they can now take advantage of our numerous promotions and offers in fiat. For example, players who deposit in crypto can now participate in our extremely popular fiat-only "Slot of the Month" offer, that's been a staple of our casino since our launch. 
Finally, with "deposit in crypto, play in fiat" our players, especially the not so cryptocurrency-savvy have a much clearer understanding of their wins or losses. I am sure that a player, let's say from Vietnam, prefers to see, in real time, how much his slot win is worth in the Vietnamese Dong than running in parallel a crypto converter tool to do the math!"
Well said and well done your Majesty. 
For those interested in the "deposit in crypto, play in fiat" feature, King Billy Casino accepts the following currencies: Euro (€), US Dollar ($), Canadian Dollar (C$), Australian Dollar (A$), New Zealand Dollar (NZ$), Norwegian Krone (kr), Indian Rupee (₹), South African Rand (R), Vietnamese dong (₫), Indonesian rupiah (Rp), Malaysian ringgit (RM), Thai baht (฿) and the Philippine peso (₱). King Billy also accepts the following cryptocurrencies: Bitcoin (BTC), Ethereum (ETH), Litecoin (LTC) and Tether (USDT).
King Billy Casino is a new-generation online casino, launched on St. Patrick's Day in 2017. It is available in 4 languages (English, German, French and Finnish) and it has an impressive record in awards with 25 wins, shortlists and other distinctions, and an amazing variety of features and games. King Billy has prioritized the creation of a superb user experience, focusing on the myth of King Billy and his Kingdom and treats all players with the specialness they deserve. 
Gambulls NFT Will Disrupt Online Gambling Forever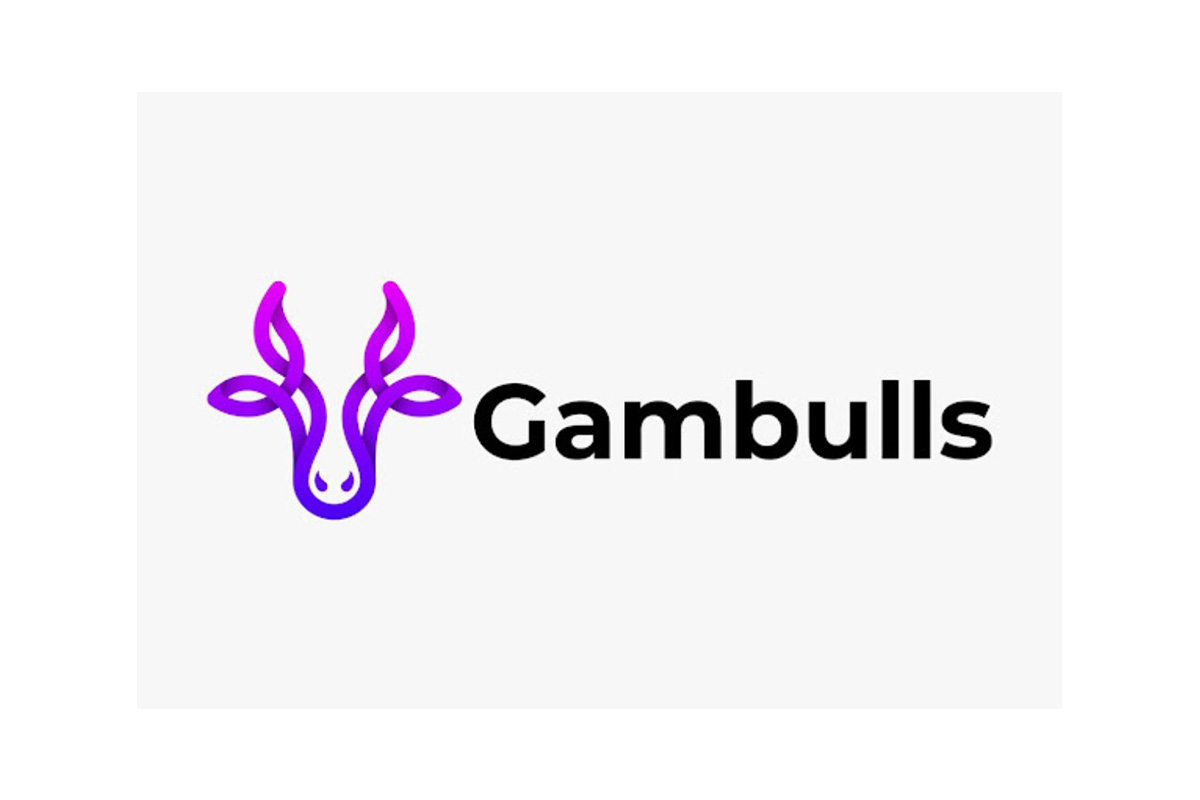 Reading Time:
2
minutes
Gambulls, an online crypto casino, is making a bold move by combining online gambling with NFTs. They will be releasing 6673 NFTs later this month, March 31, 2023 on Magic Eden.
The aim for the NFT release is to raise funds to fuel the growth of Gambulls to increasingly dominate the online gambling market share. However, the Gambulls NFT will offer far more than just a pretty JPEG for social signalling. Gambulls NFT's will posses considerable utility to be taken advantage of by the owner. This includes free weekly cash prizes, rakeback, bonuses, engage-to-earn program from the platform and many other exclusive benefits on Gambulls.
Given the huge size of the Gambulls community, combined with fans and followers of Jelly Co, an initial NFT buyer wouldn't have a hard time selling them at the secondary market. Die-hard fans of Gambulls NFT, though, would hold on to it for the long term, as they can enjoy the NFT's amazing utility.
Gambulls NFTs work similarly to a membership card with smart contracts that guarantee their utility and value. This makes the NFT incorruptible and reliable to the holders for providing the promised benefits.
The Gambulls NFT collection has a verifiable number of minted NFTs. The collection comprises 6673 Bulls, including 7 Legendaries.
The value of an NFT can be determined by how likely it is for one to hold a certain amount of traits. For example, among the 6673 NFTs, perhaps only a handful of them posses the green eye colour. This makes the green eyed Bulls rarer and a prized possession for NFT collectors to pay for.
By utilizing NFT's, Gambulls will not only raise capital but also reinvest said funds back into the community by offering those incentives.
The NFT marketplace will be built with a strong focus on community, providing users with tools for social interaction, curation and NFT discovery. Greater accessibility, convenience and exciting opportunities will be granted to those involved in the NFT marketplace.
Gambulls NFTs will go hand-in-hand with the Gambulls NFT Marketplace, which will be developed much later after the NFTs are released. The marketplace will employ three major blockchains — Ethereum, Polygon and Solana. This allows users to easily switch between networks, explore a wide range of NFTs, and make purchases with their preferred cryptocurrencies that are network-compatible.
The NFT marketplace will be built with a focus on community, providing users with tools for social interaction, curation and NFT discovery. Greater accessibility, convenience and exciting opportunities will be granted to those involved in the NFT marketplace.
Finally, the raised capital will put into motion the anticipated Gambulls Metaverse. Gambulls NFT holders will control a unique avatar to mingle with other users and play online games together, in real time.
Never again will players need to allocate time for traveling to a physical establishment, dress up, pay for overpriced refreshments and stay at a hotel when they can simply lounge in their own private domicile.