Girl Squad Setting Foot in Gaming Content Creation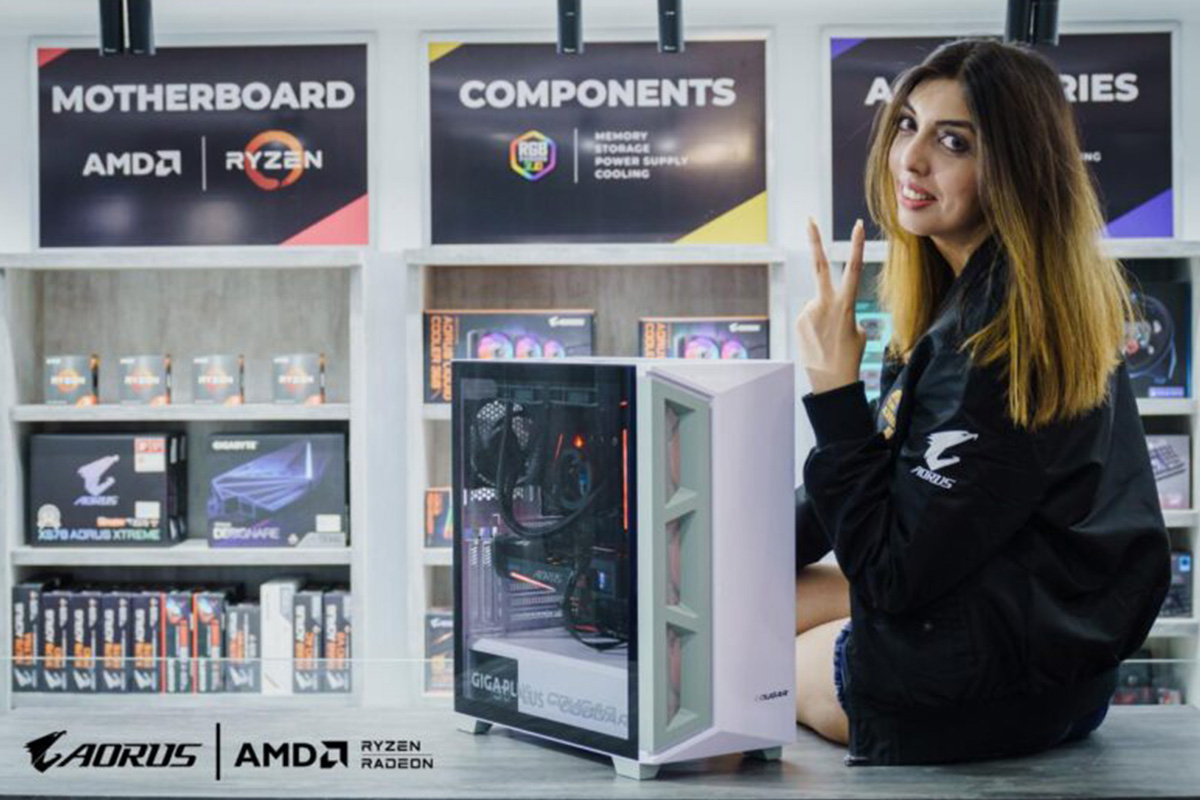 Reading Time:
3
minutes
There is no doubt that the global esports industry is thriving, especially when people are confined at home due to the current covid-19 situation. We have seen people going gaga over the popular multiplayer games like PUBG (now BGMI in India), Free Fire, Counter Strike, Valorant, Fortnite, etc. and they are sincerely dedicating a considerable amount of time on screen. We all might agree that it is commonly considered as a male-dominated space and we hardly encounter a female gamer who is creating content and engaging with audience. But that can soon be considered a thing from the past. Trinity Gaming, India's top gaming talent management company has been associating with women gamers & content creators since its inception in 2019. While initially, we just had a handful of women enthusiasts, now we see huge curiosity about professional e-gaming from women across ages, geographic locations, and socio-economic conditions. Women are increasingly becoming attracted to virtual sports, driven either by their passion or viable career option.
Recently, a remarkable number of women professional gamers have come on rise. These young gamers have set their foot strong enough to compete with their male counterparts but in a healthy and entertaining way, which promises to take the space of esports to new heights. These professional gamers collaborating, bringing new content and are engaging with a wider audience.
Sanjana Bhattacharya aka iamBLACKHORSE                              
My name is Sanjana Bhattacharya and I go by the gaming name BLACKHORSE. I have been a content creator and a streamer on YouTube for almost 4 years now and it has to be the most magical journey I have ever been on with so much to learn and so many experiences to gain. I currently have a family of 185k+ subscribers on my YouTube channel iamBLACKHORSE and I love to call them my team black fam. My subscribers are my biggest supporters and they encourage me every day to get up and work 2 times harder than the previous day.
Pooja Bisht
My name is Pooja Bisht. I have been streaming for 2 years. I play pc games like GTA 5 RP, Valorant, Apex and many more. I play games for fun. I have collaborated with multiple brands like AORUS, Gigabyte, Booyah, AMD. I currently have a family of 46.8k+ subscribers on my YouTube channel. I really want to try BGMI and definitely want to explore more pc games for more exposure in the gaming ecosystem. I want other gamers to define a player with the skills and strategy they put in the game and not gender.
Sakshi Sood
Sakshi is a 21-year-old gaming content creator, she does unboxing videos of any new graphics card in collaboration with MSI. She is also supported by Redbull. She also worked with Zotac as well and made some vlogs too. She recently released the first episode from a series she is making on "My journey as a gamer to a streamer". Her future plan is to try out new games, expand her selection of games by trying out unpopular games. She also wanted to raise awareness among female gamers and encourage them to try out new games to play and stream. She currently has a family of 1,53,797 subscribers on her Facebook Gaming channel.
Kangkana Talukdar aka Mystic Ignite  
Kangkana aka Mystic Ignite is a 22-year-old gaming content creator who wants to become one of the best female esports players in India and you all will find her playing games with her followers. She being very talkative, so one of her friends suggests her to stream and interact with the public as she loves being funny most of the time and the suggestion turned out to be the catalyst in the growth of her career. She currently has a family of 65,000 followers on her Facebook Gaming channel.
Aparna Shukla aka Annie
Aparna is a 26-year-old gaming content creator; she wants to explore every new game with her audience. She does content creation around everything like unboxing, collaboration with other gamers, branding etc. In a short period of time, she attracted a good amount of audience with her skills. She aims to explore each and every game in her league. She loves interacting with the audience and plays with her followers. She currently has a family of 21 lakh plus followers on her Facebook Gaming channel "Rogstream".
Anjali Roy aka Unicorn IB
Anjali is a 21-year-old gaming content creator, she loves exploring more games and interact with her audience. She has proved to be a great example of female gamers. Despite facing online bullying on the gaming front, she continues to grow with the support of her family and friends. She currently has a family of 1.3 lakh followers on her Facebook Gaming channel.
Trinity gaming is among the pioneers who are proudly serving some of India's largest channels and brands, while working closely with over 250 of their gaming professionals. It is committed to encourage gamers and build an industry which offers the safe haven to these young talents who have the potential to turn passion into a full-time career and where no genders are barred.
IESF puts out call for nominations for IESF Athletes' Committee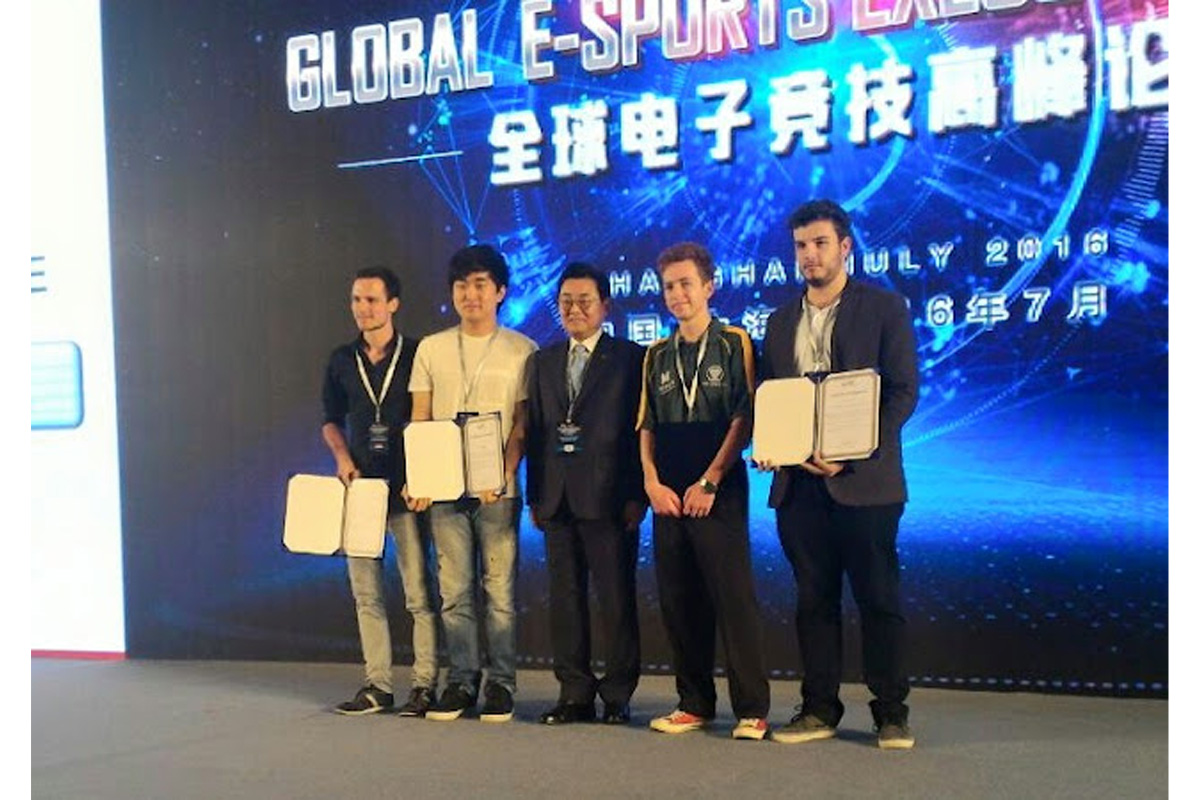 Reading Time:
< 1
minute
For five years Mind Sports South Africa (MSSA) had one of its athletes on IESF's Athletes' Commission.
With the IESF launching its Athletes' Commission in the Hilton Hotel in Shangai in 2016, the Athlestes' Commission was instrumental in ensuring the rights and interests of athletes were always tacken into account at IESF's Board.
The first chairman of the Athletes' Commission, as elected in 2016, was none other than Koen Schobbers. At the same election, Jason Batzofin, who was a learner at St John's College, was elected on the committee and served with distinction.
In 2019 Jason Batzofin was elected as chairman and continued to serve with distinction until, due to unforseen circumstances, felt the need to resign. Upon Jason's resignation, Tiffini Lim was appointed as Chairlady by IESF's Board.
To stand for this important committee, National Federation's Athletes Representative shall satisfy at least two of the points below:
a) Shall have experience as an esports athlete;
b) Shall have experience in esports;
c) Have worked with their National Federation in the past three (3) years;
d) Have represented their Member nation at an IESF-accredited event
It must be noted that no nation may have more than one representative in the Athletes Committee.
Key Information:
• Registration Opens: 27 November 2022
• Registration Closes: 6 December 2022 (15:00 Bali Time)
• Voting Begins: 7 December 2022 (15:00 Bali Time)
• Voting Closes: 10 December 2022 (15:00 Bali Time)
Challengermode launches in-game tournaments with The Battle of Polytopia, ushering in a new era for esports & competitive gaming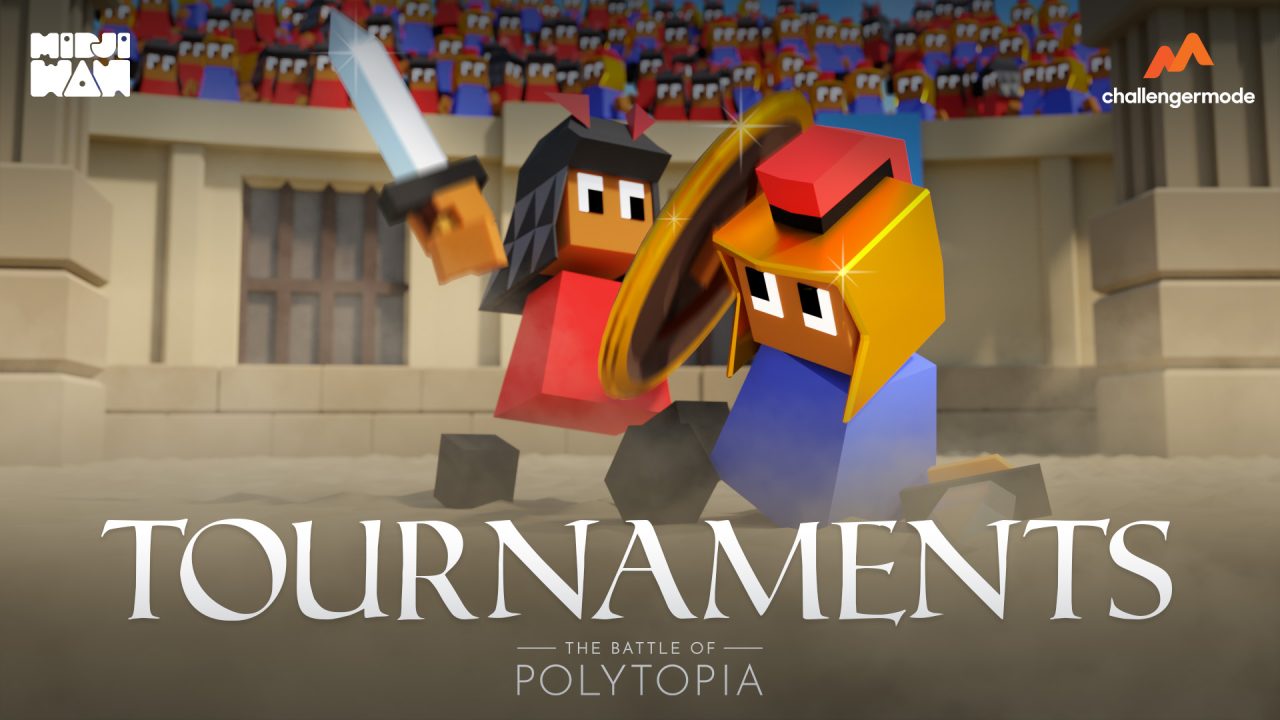 Reading Time:
2
minutes
Global esports platform Challengermode has signed an exclusive 5 year deal with developers of turn-based civilization strategy game The Battle of Polytopia, Midjiwan, to development of the game's competitive esports scene.
This partnership is a huge step forward in Challengermode's mission to directly support game developers in realizing their games' esports ambitions, proving just how easy it is for players to make the jump from casual multiplayer to grassroots competitive gaming – and for 3rd party esports organizers to host easily accessible competitions in-game.
Challengermode will provide Midjiwan with its esports expertise and automated tournament technology to guide the development of The Battle of Polytopia for competitive audiences worldwide across Steam, iOS and Android. Players will be able to browse, play and see the results of tournaments from within the Polytopia game app itself without having to leave the game client or use any external 3rd party esports mechanisms. The aim is to create a robust esports community for The Battle of Polytopia where grassroots players can compete seamlessly in an organized setting for real prizes.
Robel Efrem, CEO and founder of Challengermode said: "We couldn't be more excited to be helping Midjiwan expand the competitive gaming side of The Battle of Polytopia. I've been a big fan of the game for years, so having the opportunity to assist with the creation of its nascent esports scene is a dream come true. It's also an excellent opportunity for Challengermode to demonstrate benefits of game developers working directly with companies in the esports space to rapidly scale up their own competitive gaming operations, making their games better integrated and more accessible to esports hopefuls of all levels. With the sustained growth of the grassroots esports sector, we fully expect more game developers to add competitive modes such as tournaments, leagues and ladders alongside their classic multiplayer modes in the near future."
Integrating with the Challengermode Game Integration API opens up possibilities for Midjiwan to develop other valuable additions for the competitive community in Polytopia, including "Live Games" – a play clock game mode where players have a bit more than 1 minute from the start of their turn to make their moves. Players will also be able to access replays of matches, meaning all multiplayer games they complete can be saved, rewatched and shared as much as they like.
Christian Lovstedt, General Manager at Midjiwan, adds that: "Challengermode's dedication at the grassroots level esports players made them the perfect partner to work with in building out our competitive gaming scene for The Battle for Polytopia. As a developer, it was important to us to integrate the esports aspects of Polytopia with the main game itself, removing the barrier that usually exists between casual multiplayer and the competitive play that players can enjoy at a more professional level. We welcome Challengermode's esports expertise in bringing the competitive side of The Battle for Polytopia to a wider audience than ever before, and look forward to working closely with them in this endeavour."
SIS awarded ESIC Gold Standards accreditation for Competitive Gaming offering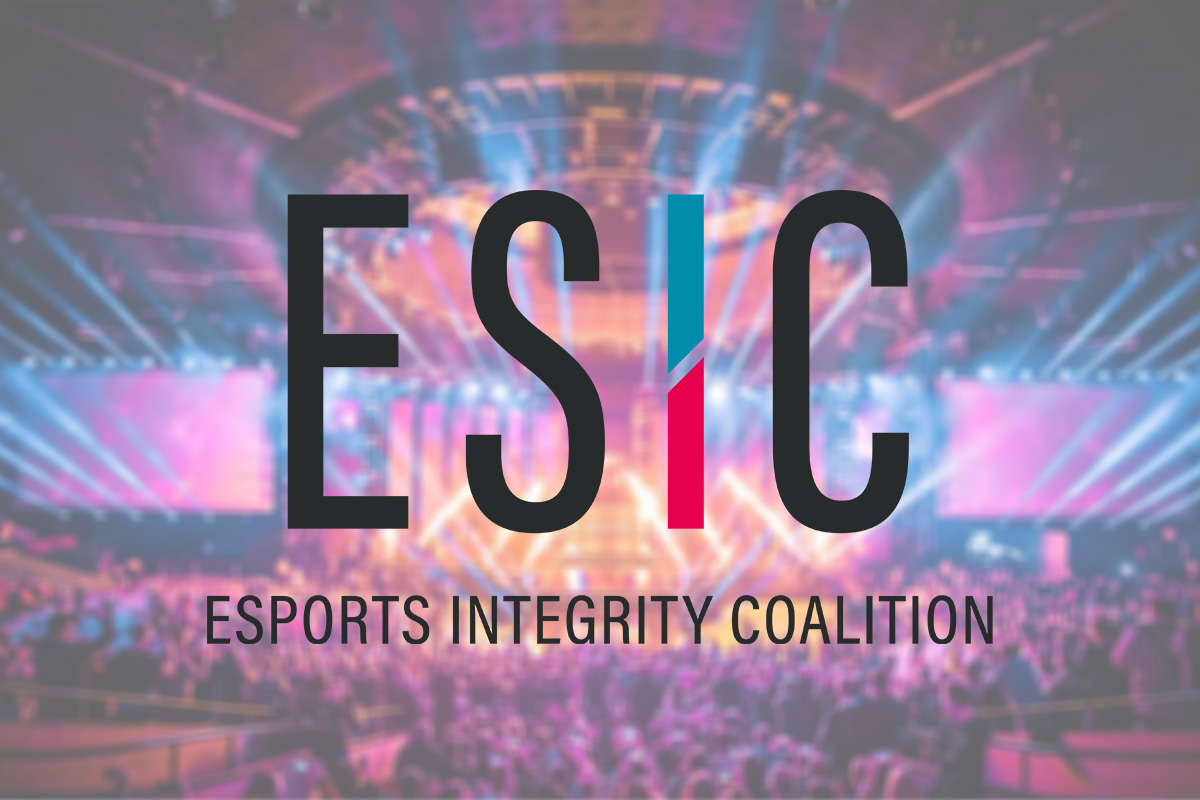 Reading Time:
2
minutes
Endorsement marks out supplier as only esports betting events provider to officially meet new integrity measures
SIS (Sports Information Services), the leading multi-channel supplier of 24/7 live betting services, has been awarded the Esports Integrity Commission's (ESIC) Gold Standards, the highest possible accreditation from the industry association.
The award sees SIS become the first esports betting events supplier to meet ESIC's stringent new criteria, created to set unmatched levels of integrity and safety in the esports betting industry, for its Competitive Gaming portfolio (Esoccer, Ebasketball and CS:GO).
The purpose of the ESIC Gold Standard is to build on its existing principles by setting out a list of standards for tournament organisers, ensuring that events are run to the highest level of integrity and safety for the benefit of all stakeholders.
With stringent integrity measures in place, SIS Competitive Gaming follows best practice outlined by ESIC in addition to strict operational measures in place to ensure that each event is fair.
Each SIS Competitive Gaming head-to-head match, all of which take place from within SIS' UK-based self-contained studios, is streamed live with experienced casters providing live in-game commentary. The streams take place through a secure platform that is exclusive to licensed operator sites where the age of the audience has been verified and is not available on open streaming services, meaning there is less danger of toxic messaging of the sort that is often carried on unlicensed sites.
All events are overseen by a dedicated ESIC-trained integrity referee and have a real-time link to SIS' expert trading team, which closely monitors betting activity. Rigorous gamer competitiveness and predictability tracking measures are in place, through supremacy and volatility reporting, with all events taking place in a jurisdiction with well-respected legal and employment rights.
The new ESIC Gold Standards have been created to elevate transparency and impartiality, and required SIS to meet a number of rigorous requirements across the board, including:
No communication devices allowed anywhere in the gaming studios
Minimum of three employed personnel (independent from gamers) watching every event
Controlled fixed game settings to ensure fair and competitive play
Employees are fully background checked for criminal records, with references taken
Ensure all gamers are of sufficient skills and expertise to compete against other pro gamers.
ESIC anti-corruption code to be signed by all staff and gamers
SIS continues to work with ESIC to evolve the Gold Standards to improve Integrity and the visibility of clear tangible rules and standards by which tournament organisers should run events.
Adam Conway, Head of Esports & Competitive Gaming at SIS, said: "We are extremely proud to have received this new accreditation, which shines a light on the very high integrity and safety standards we have always put at the core of our Competitive Gaming offering.
"Our operator partners and their customers appreciate our high levels of integrity, such as visible referees invigilating every game, making us the only esports betting events supplier to do so."
Ian Smith, Commissioner at Esports Integrity Commission, said: "ESIC's new Gold Standards set heightened levels of integrity and safety in the Esports industry for the benefit of all stakeholders, and through ongoing assessment of SIS' Competitive Gaming operations, which meet all the key integrity requirements, we are delighted to award SIS with ESIC's Gold Standards, our highest possible accreditation".