Girl Squad Setting Foot in Gaming Content Creation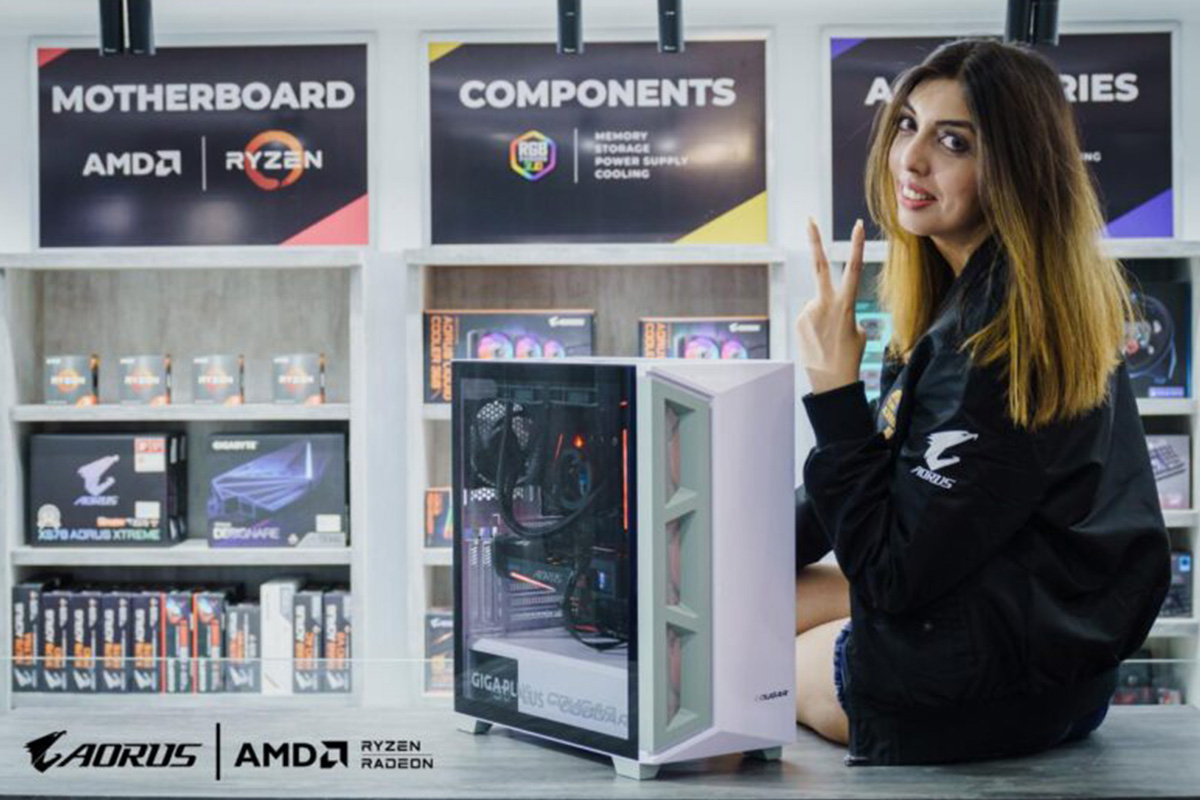 Reading Time:
3
minutes
There is no doubt that the global esports industry is thriving, especially when people are confined at home due to the current covid-19 situation. We have seen people going gaga over the popular multiplayer games like PUBG (now BGMI in India), Free Fire, Counter Strike, Valorant, Fortnite, etc. and they are sincerely dedicating a considerable amount of time on screen. We all might agree that it is commonly considered as a male-dominated space and we hardly encounter a female gamer who is creating content and engaging with audience. But that can soon be considered a thing from the past. Trinity Gaming, India's top gaming talent management company has been associating with women gamers & content creators since its inception in 2019. While initially, we just had a handful of women enthusiasts, now we see huge curiosity about professional e-gaming from women across ages, geographic locations, and socio-economic conditions. Women are increasingly becoming attracted to virtual sports, driven either by their passion or viable career option.
Recently, a remarkable number of women professional gamers have come on rise. These young gamers have set their foot strong enough to compete with their male counterparts but in a healthy and entertaining way, which promises to take the space of esports to new heights. These professional gamers collaborating, bringing new content and are engaging with a wider audience.
Sanjana Bhattacharya aka iamBLACKHORSE                              
My name is Sanjana Bhattacharya and I go by the gaming name BLACKHORSE. I have been a content creator and a streamer on YouTube for almost 4 years now and it has to be the most magical journey I have ever been on with so much to learn and so many experiences to gain. I currently have a family of 185k+ subscribers on my YouTube channel iamBLACKHORSE and I love to call them my team black fam. My subscribers are my biggest supporters and they encourage me every day to get up and work 2 times harder than the previous day.
Pooja Bisht
My name is Pooja Bisht. I have been streaming for 2 years. I play pc games like GTA 5 RP, Valorant, Apex and many more. I play games for fun. I have collaborated with multiple brands like AORUS, Gigabyte, Booyah, AMD. I currently have a family of 46.8k+ subscribers on my YouTube channel. I really want to try BGMI and definitely want to explore more pc games for more exposure in the gaming ecosystem. I want other gamers to define a player with the skills and strategy they put in the game and not gender.
Sakshi Sood
Sakshi is a 21-year-old gaming content creator, she does unboxing videos of any new graphics card in collaboration with MSI. She is also supported by Redbull. She also worked with Zotac as well and made some vlogs too. She recently released the first episode from a series she is making on "My journey as a gamer to a streamer". Her future plan is to try out new games, expand her selection of games by trying out unpopular games. She also wanted to raise awareness among female gamers and encourage them to try out new games to play and stream. She currently has a family of 1,53,797 subscribers on her Facebook Gaming channel.
Kangkana Talukdar aka Mystic Ignite  
Kangkana aka Mystic Ignite is a 22-year-old gaming content creator who wants to become one of the best female esports players in India and you all will find her playing games with her followers. She being very talkative, so one of her friends suggests her to stream and interact with the public as she loves being funny most of the time and the suggestion turned out to be the catalyst in the growth of her career. She currently has a family of 65,000 followers on her Facebook Gaming channel.
Aparna Shukla aka Annie
Aparna is a 26-year-old gaming content creator; she wants to explore every new game with her audience. She does content creation around everything like unboxing, collaboration with other gamers, branding etc. In a short period of time, she attracted a good amount of audience with her skills. She aims to explore each and every game in her league. She loves interacting with the audience and plays with her followers. She currently has a family of 21 lakh plus followers on her Facebook Gaming channel "Rogstream".
Anjali Roy aka Unicorn IB
Anjali is a 21-year-old gaming content creator, she loves exploring more games and interact with her audience. She has proved to be a great example of female gamers. Despite facing online bullying on the gaming front, she continues to grow with the support of her family and friends. She currently has a family of 1.3 lakh followers on her Facebook Gaming channel.
Trinity gaming is among the pioneers who are proudly serving some of India's largest channels and brands, while working closely with over 250 of their gaming professionals. It is committed to encourage gamers and build an industry which offers the safe haven to these young talents who have the potential to turn passion into a full-time career and where no genders are barred.

Microgravity announces winners of MGL Call of Duty: Mobile tournament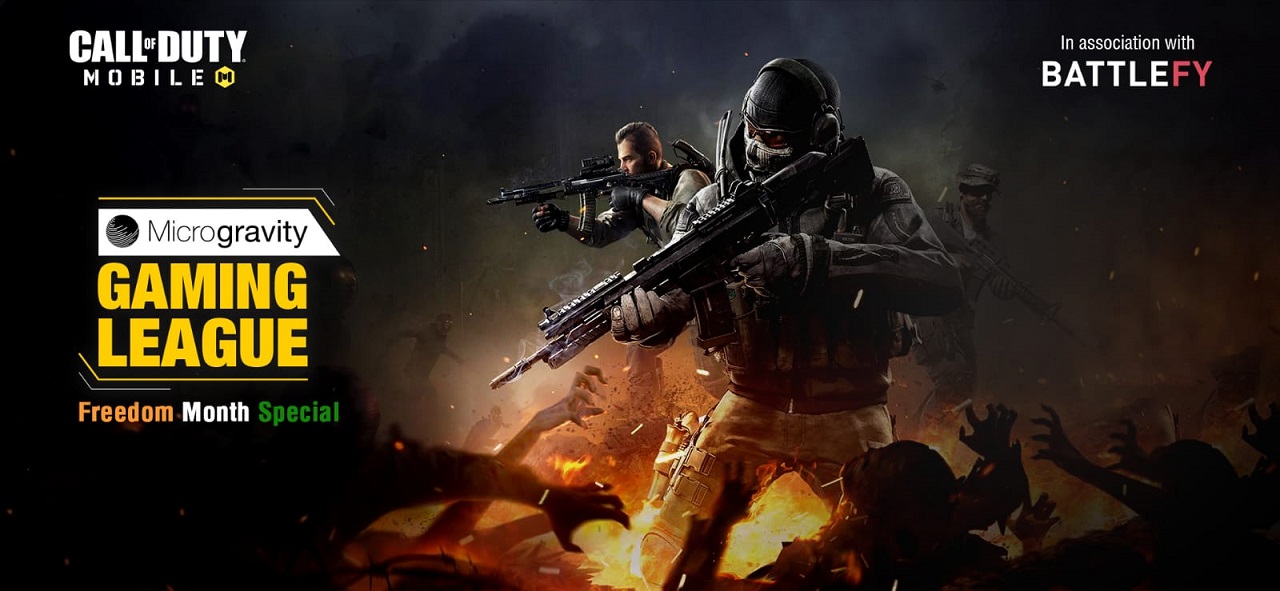 Reading Time:
3
minutes
Microgravity Ventures Private Limited, a facilitator of world-class gaming hubs and eSports tournaments in India, announced the winners of Microgravity Gaming League – MGL Call of Duty: Mobile, Team Deathmatch tournament. The two-day eSports tournament was held on 25 & 26 September in partnership with Battlefy. Top Call of Duty Squads from across the country competed against each other in a single eliminator format-based tournament in 5v5 multiplayer mode. All the participants were above 18 years of age and included professionals, enthusiasts and casual gamers.
The mightiest Call of Duty squads had to go through three phases – Qualifier Phase, Battle Phase and Zero Hour Phase. All the qualified squads competed against each other across multiple rounds in the Battle Phase. This phase was held in a single eliminator format-based tournament in 5v5 multiplayer mode. The top 8 squads were shortlisted for the quarter finals, semifinals and finals under the Zero Hour Phase and competed in a best of 3 format. The top 2 squads – True Rippers Esports & Team SUPREMACY battled against each other in the grand finale with True Rippers Esports coming out on top to conquer the Microgravity Gaming League (Freedom Month Special) – Call of Duty: Mobile tournament. The eSport tournament also witnessed some exceptional women gamers who were named #GamerGoddesses for their mind-blowing gaming skills.
Speaking on the occasion, Mr. Rahul Bhattacharya, Co-Founder and MD, Microgravity said "It was great to see squads from across the country participating and showing their best gamer skills in MGL Call of Duty: Mobile Tournament. The momentum and the quality of content backed with human interaction has taken this tournament to next level. We saw some intense competitions and some fantastic gameplays in all three Phases. We would like to congratulate True Ripper Esports, who conquered this league and all the other participants, including our GamerGoddesses who pushed their boundaries with great enthusiasm. India has some extraordinary talent and we are looking to continue hosting more such tournaments. We aim to enable gamers to become leaders in the gaming space while taking online gaming to a new high."
Microgravity gave an overall prize pool of over Rs. 1,00,000 to the winners. The tournament winners, True Rippers Esports won Rs. 35,000 for their top-notch performance and for rising as the conquers of the tournament. The 1st runner up Team SUPREMACY and 2nd runner-up Bounty Hunterz won Rs. 25,000 and Rs. 15,000 respectively. ChieZze from True Rippers with 68 kills was the Top Fragger and took home a prize of Rs. 5,000. Oggy from Team SUPREMACY with 21 assists won Rs. 5,000 for the Most Assisted Kills. The #GamerGoddesses crown was given to DhruviOO7 and SnippetSnipe, who were the top-ranked women gamers and split the winning prize of Rs. 20,000. Additionally, 5 lucky viewers won a prize voucher of Rs.1,000 each for answering questions during the live feed and for showing their unconditional support.
On winning the Call of Duty: Mobile Tournament, Real Nimrod of True Rippers Esports added "I am really proud of my team who outperformed today and it was an amazing experience competing against several competitive squads across the country. This tournament is a great encouragement for the Indian gaming community and we feel honoured to be a part of it. We are very grateful to Microgravity for providing this opportunity to budding gamers and motivating them to do better."
Microgravity has successfully organized three online gaming tournaments previously across PC, Mobile and Play Station which gained significant traction amongst online gamers. In May 2021, the MGL FIFA 2021 tournament was held which drew significant engagement from FIFA wizards with 3,000 registrations and 4 million impressions from across the country. MGL Free Fire was held during August and September 2020 with over 2.2 million impressions and over 20 thousand participants. Similarly, MGL Call of Duty: Mobile was organized in December 2020 and reported over 8 lakh impressions.
Veloce joins forces with Codemasters to launch ground-breaking VERSUS ULTRA Series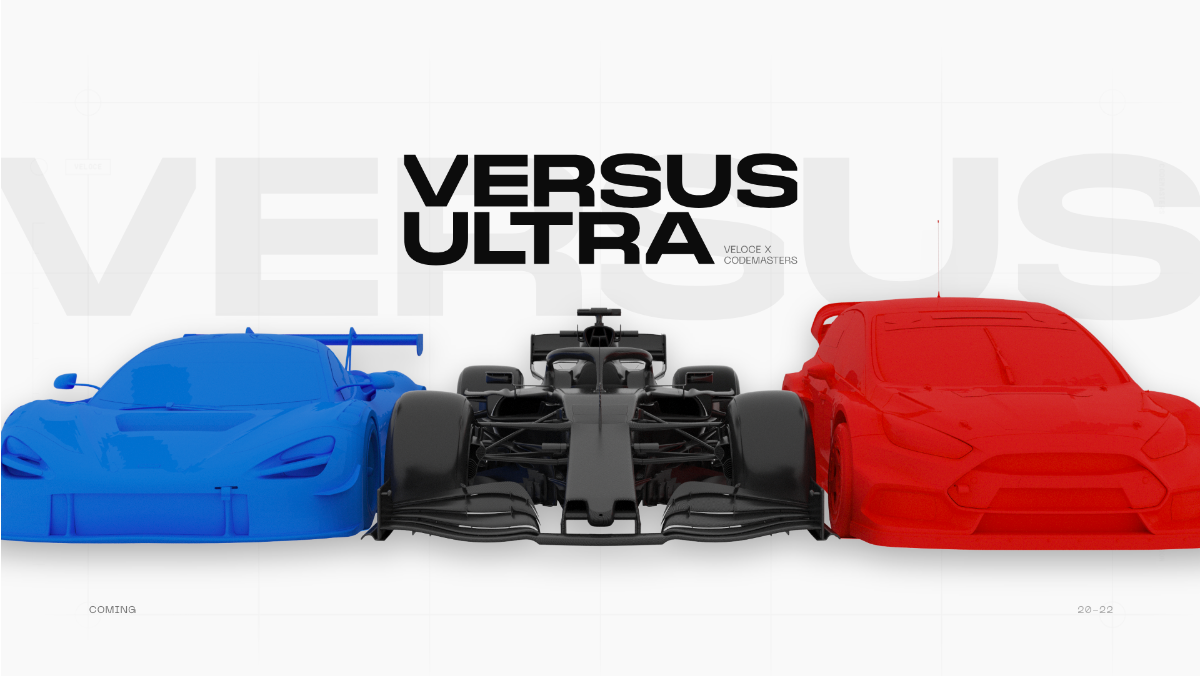 Reading Time:
2
minutes
Innovative esports series, to feature competitions across multiple leading titles from Codemasters, looks set to kick off in 2022
Lando Norris' Quadrant is the first team confirmed for this unique esports tournament
'Original and engaging format' to 'break the mould' in burgeoning gaming sphere 
In an industry first, Veloce Esports has announced a partnership with leading racing game developer Codemasters to launch a revolutionary, multi-title, global esports racing league – the VERSUS ULTRA Series – with Lando Norris' Quadrant team revealing itself as the first official entry.
Veloce is well-versed in original and innovative projects in the burgeoning esports sphere, sparked by the success of its immensely popular #NotTheGP series during the lockdowns of 2020. The ever-expanding Veloce Esports ecosystem yields substantial monthly viewership figures in excess of 230 million across its various channels.
Codemasters is a world-leading video games developer specialising in the racing genre. Its portfolio includes DiRT, Project CARS, GRID, and the official series of F1® video games. The VERSUS ULTRA Series will feature an innovative event format with different stages of competition taking place across several Codemasters titles.
Some of the best-known global esports teams will be taking part, comprising world famous streamers, pro gamers, and more, with squads competing for the inaugural VERSUS ULTRA Cup.
The first team to throw its hat into the ring is Quadrant, F1 star Lando Norris' ever-popular esports squad.
With the likes of F1 YouTube star Aarav Amin (Aarava), leading virtual racer Steve Alvarez Brown (Super GT), Maria Bish (RiaBish) and Niran Yesufu (FNG) on the books, Quadrant will undoubtedly be running at the sharp end during the inaugural season.
More information on the event format, team announcements and the VERSUS ULTRA CUP will be revealed in due course, with racing set to get underway in 2022.
Rupert Svendsen-Cook, CEO, Veloce Esports, commented: 
"We're delighted and feel very privileged to be partnering with such an established player in the industry as Codemasters, to launch what we know will be the best racing esports league in the world. We have worked closely with Codemasters for some time, as a large part of our media network features their titles, so it made a huge amount of sense to work together on this project.
"For us, the key focus is on entertainment for the gaming community and offering an original and engaging format that breaks the mould of the traditional racing esports leagues currently available. We're incredibly excited to share further details regarding who and what is to come as we prepare to launch in 2022."
Toby Evan-Jones, Head of Business Development, commented: 
"The VERSUS Ultra Series is an exciting new format which creates both action-packed content and the opportunity for our players to compete with their heroes from the real and virtual racing worlds. Codemasters' expertise in delivering world-leading racing titles makes us the perfect partner for Veloce. We hope players of all levels will come together to create a fun competition which redefines the competitive gaming landscape with an innovative and inclusive format."
Promod Esports Joins ESIC as a New Member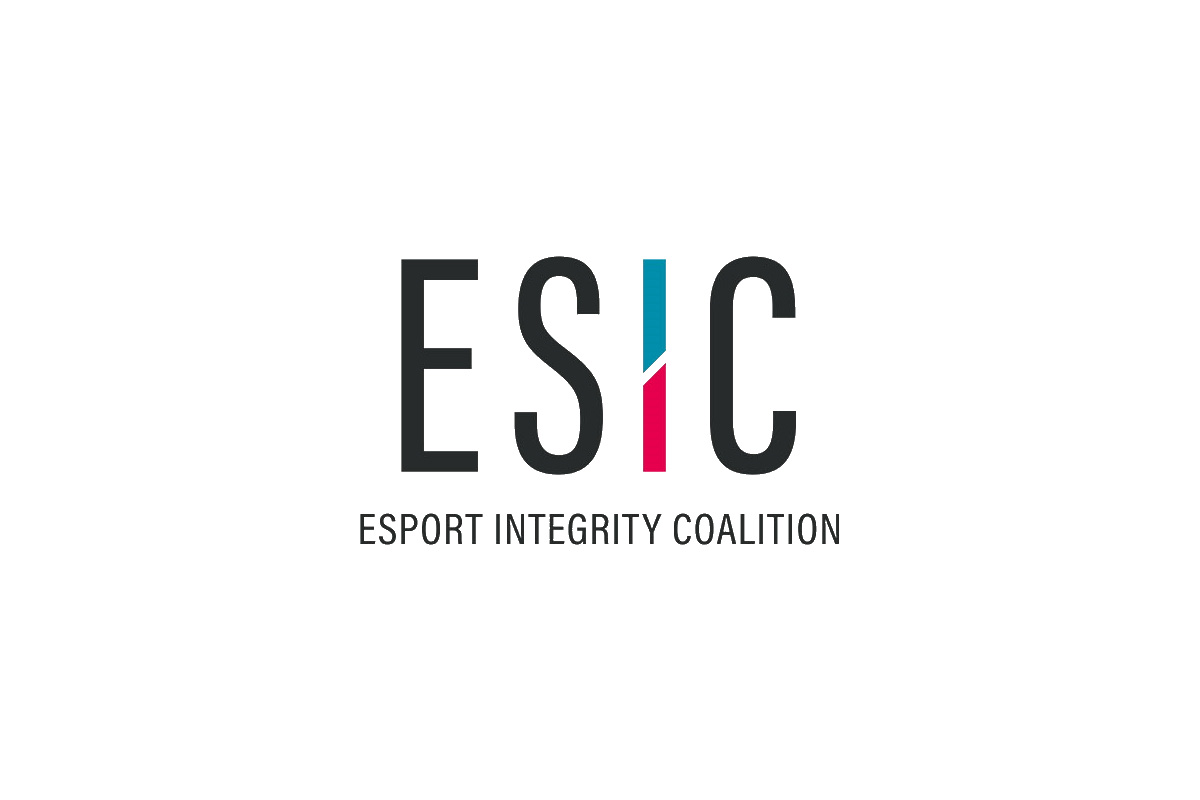 Reading Time:
< 1
minute
Promod Esports has officially become a member of Esports Integrity Commission (ESIC).
As part of its membership, Promod Esports will integrate ESIC's integrity codes and standards into its esports operations, encouraging fair play and sporting integrity across its platforms.
"It is such a pleasure to welcome Promod Esports into membership. I have known the guys behind this for a long time and it has given me a lot of joy to watch them put their offering together and begin to thrive in the esports ecosystem in the UK and further and further afield; especially as they have always kept competitive integrity and participant welfare at the heart of everything they do. I'm really looking forward to a long and mutually beneficial future with them as we work together to protect and enhance esports and, particularly, trust in the competitive integrity of all matches," ESIC Commissioner Ian Smith said.
"Ever since ESIC was established I strongly believed in their work and its importance to the esports industry in making it a safe and fair environment to be a part of. We are thrilled to be a Member of ESIC, and I am proud that we have taken this step to combat corruption during our tournaments. We are growing fast, and becoming an ESIC member shows our commitment to our fans, our players, our clients and the industry," Rob Black, CEO of Promod Esports, said.