Budapest beckons for Veloce Racing as Chadwick targets return to top step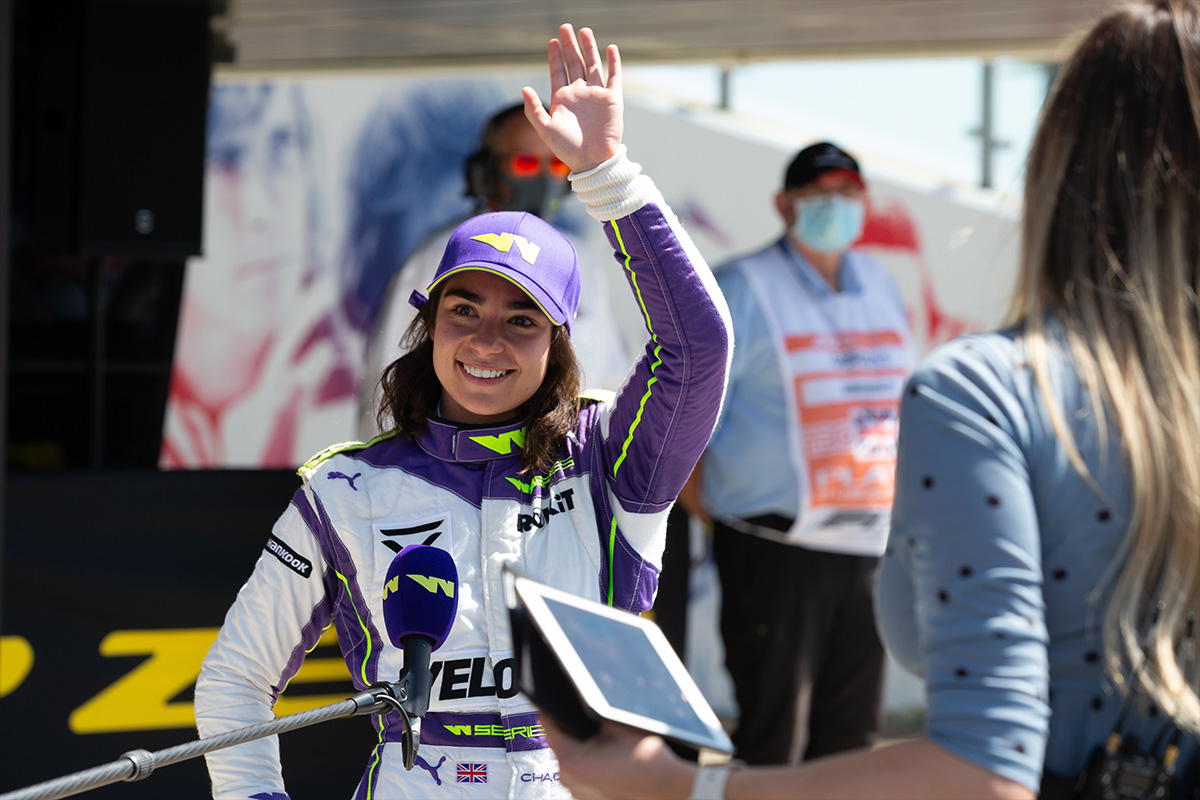 Reading Time:
3
minutes
Reigning champion and rookie team-mate Tomaselli all fired-up for Hungary 
W Series arrives in Budapest for Round 4 of the 2021 championship this weekend (30/31 July) as the evolving title fight resumes and Veloce Racing sets its sights on a return to winning ways at the Hungaroring.
The London-based outfit has enjoyed a successful start to its maiden W Series campaign, with reigning champion Jamie Chadwick picking up victory at the second instalment of the Austrian double-header, swiftly followed by a popular home podium at Silverstone less than two weeks ago.
Rookie team-mate Bruna Tomaselli, meanwhile, has impressed in her first three events finishing just outside the top ten in Rounds 1 and 3 while the second race in Austria yielded a third in qualifying and a fifth at the chequered flag.
Following her Silverstone podium, Chadwick now sits second in the overall standings just six points behind compatriot Alice Powell, but the 23-year-old is looking to snatch the top spot back this weekend.
The Hungaroring is yet another new W Series venue in 2021 and the iconic 2.722-mile circuit is sure to produce thrilling racing up and down the ultra-competitive field.
Jamie Chadwick, Driver, Veloce Racing commented: 
"It's great to be going racing again after just one weekend off. I think it's really important to keep that momentum rolling and not to lose focus.
"The Hungaroring is a circuit I've always wanted to race at but never had the opportunity, so I can't wait to get on track! Obviously, I've brushed up on my knowledge in the simulator so that has helped with my preparation.
"We have to go into this weekend on the front foot. Alice [Powell] did a fantastic job at Silverstone but now we have to come back stronger and fight for the win if we want the championship lead back."
Bruna Tomaselli, Driver, Veloce Racing said: 
"We're heading to another brilliant venue this weekend. The Hungaroring is like a giant kart track so we should see some great racing and hopefully we'll be able to pick up some more points.
"The season has gone well so far. Considering this is only my fourth race, I'm quite happy with two finishes just outside of the points and a fifth. Of course, there's always room to improve so hopefully we can mix it at the front this weekend.
Mariella Bailey, Team Principal, Veloce Racing added: 
"Veloce Racing has had such a positive start to the season. We didn't know what to expect coming into our first single-seater championship, but it has exceeded all expectations.
"Bruna [Tomaselli] has been taking huge strides every time she's out in the car so we're all excited to see what she can do in the coming races. Jamie is obviously in the hunt for the title, she's got a battle on her hands as Powell is looking really strong so I believe the experience of winning the title in 2019 will prove vital."

Microgravity announces winners of MGL Call of Duty: Mobile tournament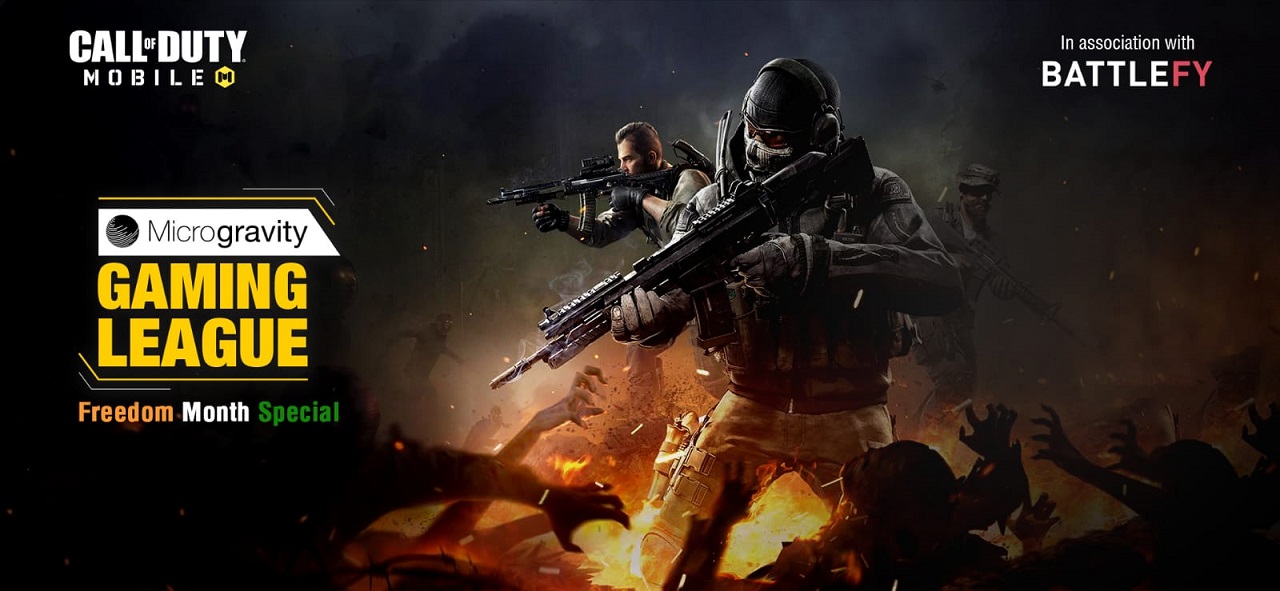 Reading Time:
3
minutes
Microgravity Ventures Private Limited, a facilitator of world-class gaming hubs and eSports tournaments in India, announced the winners of Microgravity Gaming League – MGL Call of Duty: Mobile, Team Deathmatch tournament. The two-day eSports tournament was held on 25 & 26 September in partnership with Battlefy. Top Call of Duty Squads from across the country competed against each other in a single eliminator format-based tournament in 5v5 multiplayer mode. All the participants were above 18 years of age and included professionals, enthusiasts and casual gamers.
The mightiest Call of Duty squads had to go through three phases – Qualifier Phase, Battle Phase and Zero Hour Phase. All the qualified squads competed against each other across multiple rounds in the Battle Phase. This phase was held in a single eliminator format-based tournament in 5v5 multiplayer mode. The top 8 squads were shortlisted for the quarter finals, semifinals and finals under the Zero Hour Phase and competed in a best of 3 format. The top 2 squads – True Rippers Esports & Team SUPREMACY battled against each other in the grand finale with True Rippers Esports coming out on top to conquer the Microgravity Gaming League (Freedom Month Special) – Call of Duty: Mobile tournament. The eSport tournament also witnessed some exceptional women gamers who were named #GamerGoddesses for their mind-blowing gaming skills.
Speaking on the occasion, Mr. Rahul Bhattacharya, Co-Founder and MD, Microgravity said "It was great to see squads from across the country participating and showing their best gamer skills in MGL Call of Duty: Mobile Tournament. The momentum and the quality of content backed with human interaction has taken this tournament to next level. We saw some intense competitions and some fantastic gameplays in all three Phases. We would like to congratulate True Ripper Esports, who conquered this league and all the other participants, including our GamerGoddesses who pushed their boundaries with great enthusiasm. India has some extraordinary talent and we are looking to continue hosting more such tournaments. We aim to enable gamers to become leaders in the gaming space while taking online gaming to a new high."
Microgravity gave an overall prize pool of over Rs. 1,00,000 to the winners. The tournament winners, True Rippers Esports won Rs. 35,000 for their top-notch performance and for rising as the conquers of the tournament. The 1st runner up Team SUPREMACY and 2nd runner-up Bounty Hunterz won Rs. 25,000 and Rs. 15,000 respectively. ChieZze from True Rippers with 68 kills was the Top Fragger and took home a prize of Rs. 5,000. Oggy from Team SUPREMACY with 21 assists won Rs. 5,000 for the Most Assisted Kills. The #GamerGoddesses crown was given to DhruviOO7 and SnippetSnipe, who were the top-ranked women gamers and split the winning prize of Rs. 20,000. Additionally, 5 lucky viewers won a prize voucher of Rs.1,000 each for answering questions during the live feed and for showing their unconditional support.
On winning the Call of Duty: Mobile Tournament, Real Nimrod of True Rippers Esports added "I am really proud of my team who outperformed today and it was an amazing experience competing against several competitive squads across the country. This tournament is a great encouragement for the Indian gaming community and we feel honoured to be a part of it. We are very grateful to Microgravity for providing this opportunity to budding gamers and motivating them to do better."
Microgravity has successfully organized three online gaming tournaments previously across PC, Mobile and Play Station which gained significant traction amongst online gamers. In May 2021, the MGL FIFA 2021 tournament was held which drew significant engagement from FIFA wizards with 3,000 registrations and 4 million impressions from across the country. MGL Free Fire was held during August and September 2020 with over 2.2 million impressions and over 20 thousand participants. Similarly, MGL Call of Duty: Mobile was organized in December 2020 and reported over 8 lakh impressions.
Veloce joins forces with Codemasters to launch ground-breaking VERSUS ULTRA Series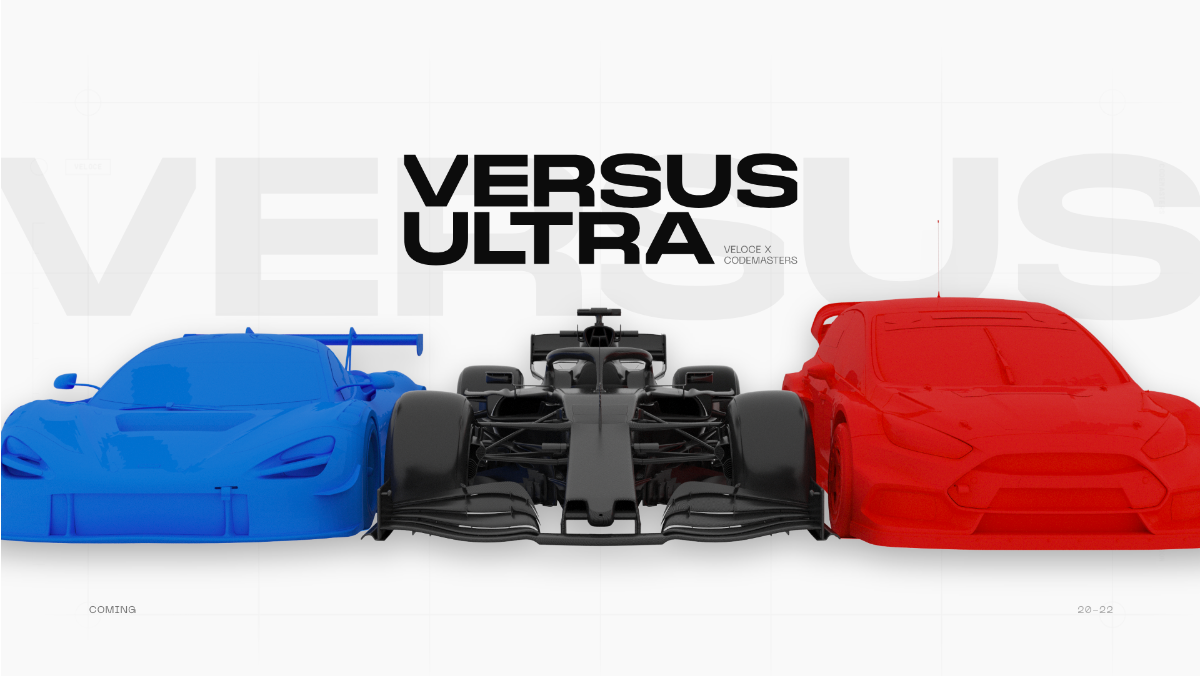 Reading Time:
2
minutes
Innovative esports series, to feature competitions across multiple leading titles from Codemasters, looks set to kick off in 2022
Lando Norris' Quadrant is the first team confirmed for this unique esports tournament
'Original and engaging format' to 'break the mould' in burgeoning gaming sphere 
In an industry first, Veloce Esports has announced a partnership with leading racing game developer Codemasters to launch a revolutionary, multi-title, global esports racing league – the VERSUS ULTRA Series – with Lando Norris' Quadrant team revealing itself as the first official entry.
Veloce is well-versed in original and innovative projects in the burgeoning esports sphere, sparked by the success of its immensely popular #NotTheGP series during the lockdowns of 2020. The ever-expanding Veloce Esports ecosystem yields substantial monthly viewership figures in excess of 230 million across its various channels.
Codemasters is a world-leading video games developer specialising in the racing genre. Its portfolio includes DiRT, Project CARS, GRID, and the official series of F1® video games. The VERSUS ULTRA Series will feature an innovative event format with different stages of competition taking place across several Codemasters titles.
Some of the best-known global esports teams will be taking part, comprising world famous streamers, pro gamers, and more, with squads competing for the inaugural VERSUS ULTRA Cup.
The first team to throw its hat into the ring is Quadrant, F1 star Lando Norris' ever-popular esports squad.
With the likes of F1 YouTube star Aarav Amin (Aarava), leading virtual racer Steve Alvarez Brown (Super GT), Maria Bish (RiaBish) and Niran Yesufu (FNG) on the books, Quadrant will undoubtedly be running at the sharp end during the inaugural season.
More information on the event format, team announcements and the VERSUS ULTRA CUP will be revealed in due course, with racing set to get underway in 2022.
Rupert Svendsen-Cook, CEO, Veloce Esports, commented: 
"We're delighted and feel very privileged to be partnering with such an established player in the industry as Codemasters, to launch what we know will be the best racing esports league in the world. We have worked closely with Codemasters for some time, as a large part of our media network features their titles, so it made a huge amount of sense to work together on this project.
"For us, the key focus is on entertainment for the gaming community and offering an original and engaging format that breaks the mould of the traditional racing esports leagues currently available. We're incredibly excited to share further details regarding who and what is to come as we prepare to launch in 2022."
Toby Evan-Jones, Head of Business Development, commented: 
"The VERSUS Ultra Series is an exciting new format which creates both action-packed content and the opportunity for our players to compete with their heroes from the real and virtual racing worlds. Codemasters' expertise in delivering world-leading racing titles makes us the perfect partner for Veloce. We hope players of all levels will come together to create a fun competition which redefines the competitive gaming landscape with an innovative and inclusive format."
Promod Esports Joins ESIC as a New Member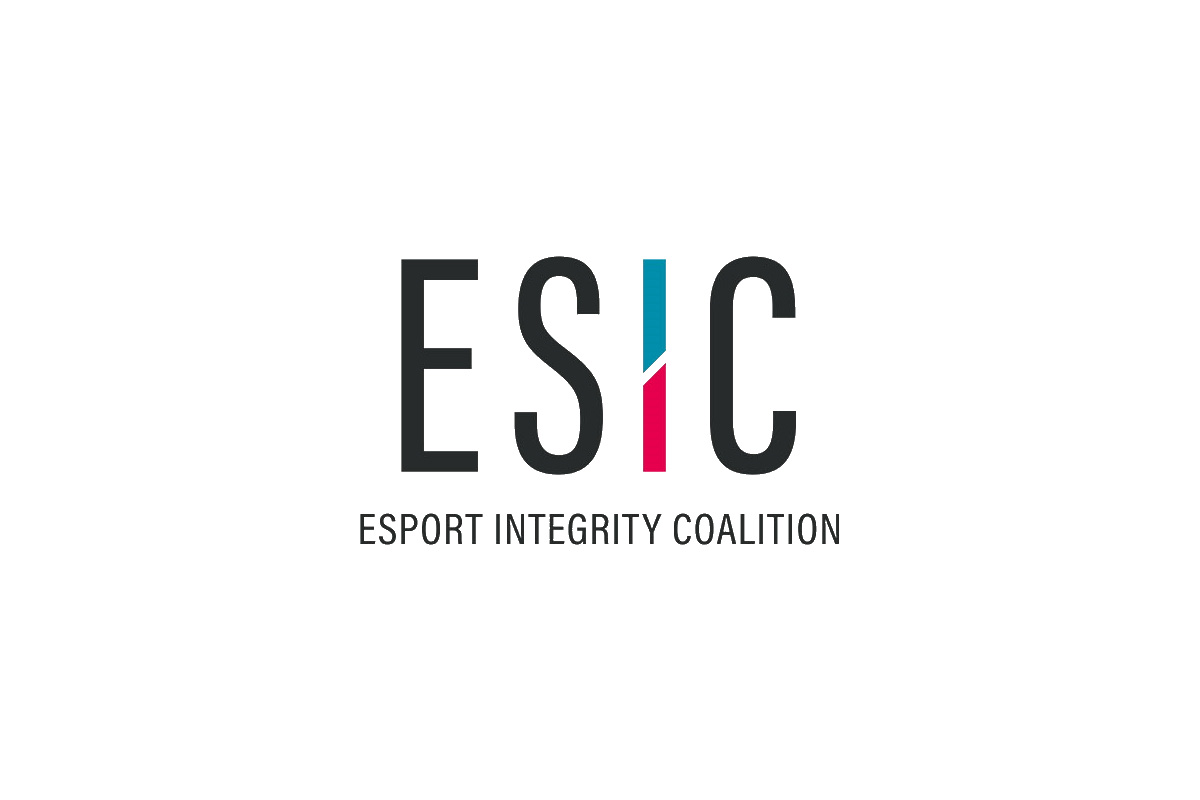 Reading Time:
< 1
minute
Promod Esports has officially become a member of Esports Integrity Commission (ESIC).
As part of its membership, Promod Esports will integrate ESIC's integrity codes and standards into its esports operations, encouraging fair play and sporting integrity across its platforms.
"It is such a pleasure to welcome Promod Esports into membership. I have known the guys behind this for a long time and it has given me a lot of joy to watch them put their offering together and begin to thrive in the esports ecosystem in the UK and further and further afield; especially as they have always kept competitive integrity and participant welfare at the heart of everything they do. I'm really looking forward to a long and mutually beneficial future with them as we work together to protect and enhance esports and, particularly, trust in the competitive integrity of all matches," ESIC Commissioner Ian Smith said.
"Ever since ESIC was established I strongly believed in their work and its importance to the esports industry in making it a safe and fair environment to be a part of. We are thrilled to be a Member of ESIC, and I am proud that we have taken this step to combat corruption during our tournaments. We are growing fast, and becoming an ESIC member shows our commitment to our fans, our players, our clients and the industry," Rob Black, CEO of Promod Esports, said.