Could Online Casino Games Demonstrate Video Gaming's Mobile Trajectory?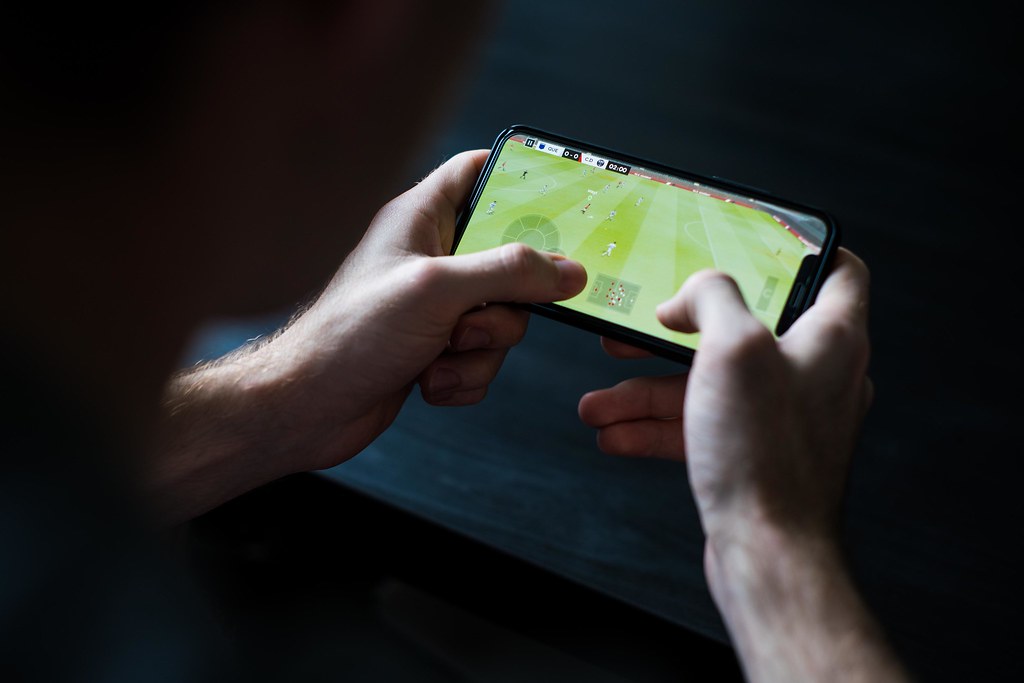 Reading Time:
3
minutes
With the release of the new Xbox and PlayStation systems towards the end of last year, we've officially reached the ninth generation of video game consoles. With better graphics and more powerful processors than ever before, these new systems are the most advanced the world has ever seen, but they only demonstrate a piece of the modern gaming puzzle.
Alongside these consoles, the mobile but less powerful Nintendo Switch is still performing extremely well, and the mobile phone gaming market is bigger than ever. Taking a look at mobile online casino games in this greater context, we want to examine where the momentum of modern gaming is going, and why it seems to be usurping the popularity of more traditional systems.
What Does a Modern Online Casino Look Like?
Though fully accessible over desktop systems, modern online casinos rely on advanced HTML programming to create an experience just as viable on mobiles. This means a variety of games can be accessed on practically any smartphone due to the low requirements, with an example of this being the range of PlayFrank's online casino games as sites attempt to be as accessible and convenient as possible. With no downsides to visuals or controls on mobile devices, such websites encapsulate the full potential that online casinos offer, with no drawbacks. This is what systems like the Nintendo Switch have been attempting, and it's a move that has been widely supported by the game-playing public.
The Success of Modern Systems
The recent domination of mobiles in all forms of digital systems wasn't an overnight process, rather it reflected the growing reliance we've had on these devices and their increasing power. Extending far beyond gaming, this could be seen in how browsing has changed over the last few decades. At the turn of the new millennium, practically all online browsing was done on desktops, whereas today up to 70% of web traffic comes from mobile devices, as noted by Techjury.
In video gaming, mobile systems have always played an important part in the market. Historically, this is best illustrated by the Nintendo DS line of products, which are officially ranked as the second best selling systems of all time with 154 million devices sold, according to IGN. With the Switch currently in 9th place with nearly 85 million units sold, our fascination with mobile experiences appears to be a constant point of interest in the gaming environment.
A Matter of Time?
The one major problem that many 'hardcore' gamers have stated they have had with handheld consoles is the lack of power. In simple terms, the lower processing speeds often made them feel second-class, but that's no longer necessarily true. The Switch, while not measuring up to the PS5 or Xbox Series, is still an incredibly powerful system capable of hosting many AAA games. The same can be said for the upcoming Steam Deck and, more importantly, the power of modern mobile phones. In this way, the limitations of older handhelds are being shattered, and the former barriers to entry are rapidly being removed.
With online casino games, handheld gaming essentially acts as an endpoint or a target to which the video game industry aspires. Mobile versions of online casinos are at least as good as their less mobile counterparts and combined with mobile ubiquity, this means an enormous market left to target. The only real question left is how well each console developer embraces the mobile market going forward, and whether or not Nintendo will remain the only viable name in the competition.
Budget 2023 boosts digitisation and formalisation of gaming sector: AVGC sector experts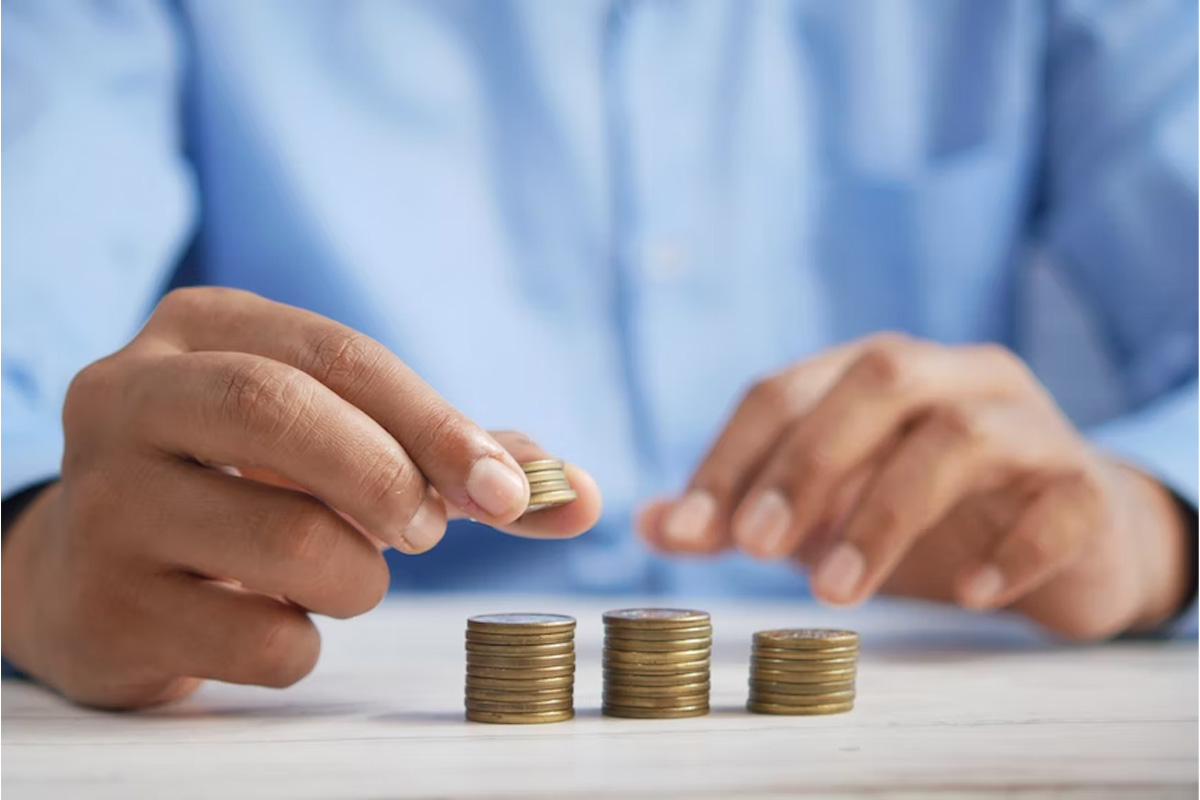 Reading Time:
3
minutes
Experts and industry leaders in the AVGC (animation, visual effects, gaming and comic) industry praised the Union Budget 2023-24 as beneficial for the industry. Measures such as the clarification in the applicability of TDS only on the "net winnings", and that too at the end of the year or during withdrawal, were particularly hailed as significant for the industry.
Bharat Patel, Chairman and Director, Yudiz Solutions Ltd, said, "Considering how fast India's economy is adapting to modern technologies, the budget surely emphasizes the 'Amrit Kaal', mentioned by our Hon'ble Prime Minister. We at Yudiz are particularly thrilled that the government has recognised the potential of the gaming industry, and has taken steps in this budget towards fairer recognition of incomes from gaming. It is a positive move that the government has clarified that taxes will be applicable on net winnings, and not on aggregate winnings. We're also grateful that Hon'ble Finance Minister FM Nirmala Sitharaman has said that the government will issue more clarity on the taxability of online gaming, and ease the tax burden. Proactive measures such as these can unleash the brimming gaming potential of India."
Jay Sayta, technology and gaming lawyer, struck a more cautious note and said that while the measures are appreciated, more clarity was awaited on the calculation of net winnings.
"The budget and Finance Bill, 2023 has provided important clarity on applicability of TDS for winnings on online gaming platforms that the industry was seeking. It is a welcome step that the concept of 'net winnings' has been recognised in the Income Tax Act for online games and TDS only has to be deducted at the end of the financial year or at the time of withdrawal from the user account," said Mr. Sayta. "However, the manner in which net winnings are supposed to be calculated and the set-offs that may be permitted before calculating such net winnings are left to be clarified by the CBDT through rules/guidelines. Hopefully, the CBDT will soon provide guidance on the manner in which net winnings have to be calculated."
The new rules also bring parity between online gaming avenues such as apps and offline gaming avenues such as casinos.
Other measures such as the relief in customs duty for import of critical smartphone parts such as lenses and batteries will help stabilize smartphone prices, and help more Indians access mobile technologies and games. The raising of the minimum taxable slab from Rs.5 lakh to Rs.7 lakh under the new tax regime will also indirectly help the industry, as it increases disposable income available to consumers.
Experts also praised the overall support given to the startups in the form of the proposed National Data Governance Policy which will help start-ups access anonymised data, and providing the benefit of carry forward of losses on change of shareholding of start-ups from seven years of incorporation to ten years.
Suraj Chokani, Founder, Ability Games, said, "It is an excellent budget from every aspect, from our point of view. The FM spoke about 7 major thrusts in the budget, calling it Saptrishi, out of which the 6th pointer spoke about new-age technologies. Recognizing such new age tech in itself is a big boost to the industry as a whole and shows the forward looking character of the Government. Focus on MSME and Startups is also a welcome step from our perspective and will help us go a long way. Overall we are very happy and satisfied with such an inclusive Budget."
Globally, the AVGC industry was valued at $168 billion in 2021, while the Indian AVGC industry was valued at $1.1 billion, a 28% growth over the previous year, according a report by the AVGC task force. The sector has plenty of room for growth, and the government's recent decisions such as the proposed self-regulation of the online gaming industry and appointment of MeITY as the nodal Ministry will help boost the sector's growth.
Pagcor's efforts POGO-related crimes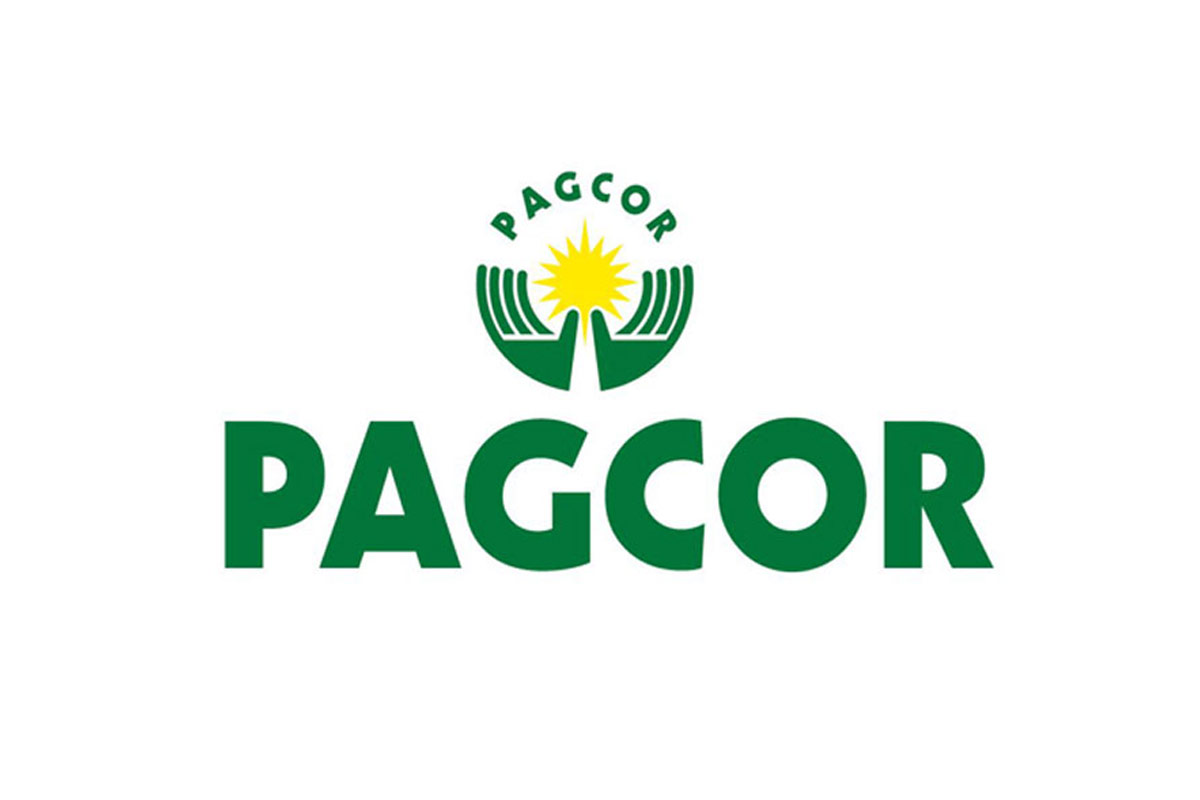 Reading Time:
2
minutes
On January 31, 2023, the Philippine Amusement and Gaming Corporation (PAGCOR) learned through a news report that Soleil Chartered Bank issued a statement denying the issuance of a bank certification to Global ComRCI, PAGCOR's third-party auditor for offshore gaming licensees, whose contract commenced in December 2017.
In relation to this report, PAGCOR would like to reiterate that since the assumption of its new management in August 2022, all contracts – including that of Global ComRCI – were put under review last September 2022.
PAGCOR's new management is revalidating the veracity of the documents submitted by its third-party auditor, Global ComRCI. Should PAGCOR be able to prove that the documents submitted were spurious, it will immediately take legal action and cancel the contract of its third-party auditor, if found warranted.
PAGCOR would like to thank Senator Sherwin Gatchalian for shedding light on this issue during the senate investigation on January 23, 2023.
The state-run gaming firm reassures the public that it is conscientiously looking into the matter and will take the necessary actions to safeguard public interest. Further, PAGCOR upholds strict adherence of its offshore licensed operators and accredited service providers to whatever laws which may be applicable to them.
On offshore gaming-related crimes
Meanwhile, the Philippine National Police (PNP) reported during the Senate Hearing on January 31, 2023 that there was a rise in the number of recorded crimes related to offshore gaming operations in the country from 2019 to 2022.
PAGCOR denounces these criminal acts and will not sit idly in the face of these injustices.
Hence, to safeguard the integrity of the offshore gaming industry in the country, PAGCOR will continue to monitor the lawfulness of the activities of its accredited licensees and service providers. Should they be found guilty of engaging in criminal acts, the state-run gaming agency will not hesitate to impose sanctions and penalties, as provided by the law.
Further, PAGCOR will continue to strengthen its collaboration with concerned government agencies such as the PNP, National Bureau of Investigation (NBI), Department of Justice (DOJ) and the Department of Interior and Local Government (DILG) to combat all crimes being linked to offshore gaming operations.
PAGCOR would like to underscore that as a result of the inter-agency cooperation meeting held last September 2022 involving abovementioned agencies, there have been no reported criminal activities or kidnapping-related incidents of workers in the offshore gaming industry for over three months.
PAGCOR believes that while gaming operations – including offshore gaming – contribute significantly to government revenues, they must not be used as a vehicle for abuse and injustices. As the country's gaming regulator, PAGCOR condemns these dreadful acts and will ensure that the local gaming industry will maintain the integrity of its operations.
Fractured Sanity – a heart-wrenching VR survival horror experience coming soon on Steam and Oculus App Lab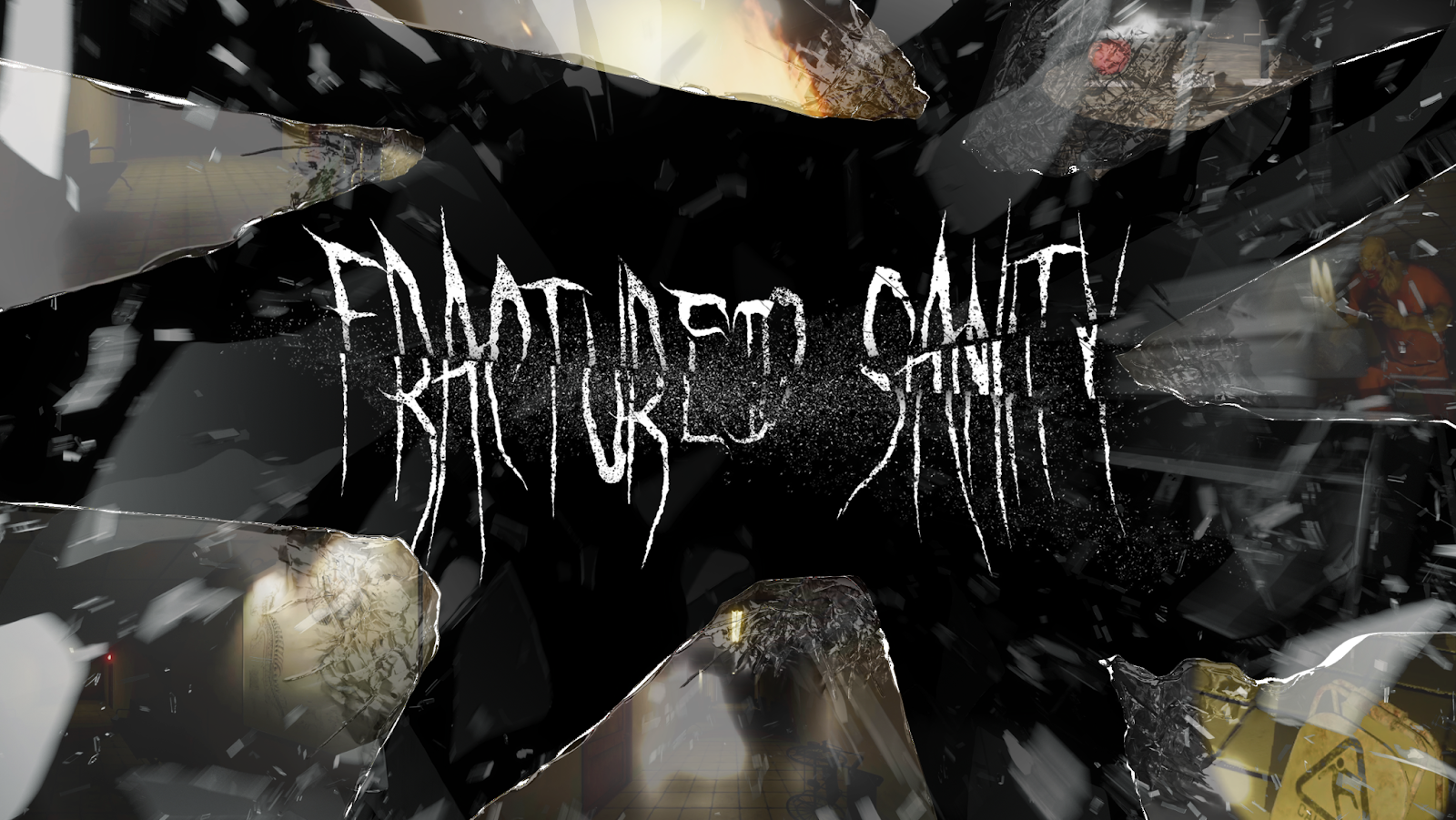 Reading Time:
< 1
minute
Imagine you wake up in a cell in the Triton Institute, an experimental asylum led by Dr. Matthew Simmons. Lately, the clinic has been surrounded by rumors of abuse and inhumane working conditions and it seems that most of the staff has gone missing. All you know is that Dr. Simmons has been conducting research into the tripartite psyche on how to break someone's id, ego and superego apart. How far has he gone?
Brazilian studio, United Games, invites you to embark on an intense and fully immersive VR adventure. Fractured Sanity is a single-player game developed exclusively for VR where all mechanics and puzzles are realistic and interactive. In this horror survival game, you will engage in a thrilling story and uncover the dark truth about the clinic and how you got there. 
The release date for Fractured Sanity will be announced soon. It's a dream come true for the developers at United Games to finally be able to share their game with the world. 
Gabriel Marques, co-developer at United Games commented: "Ever since I was 14 when I first read an RPG Maker magazine, I've been dreaming of making games for a living. Now, with our first release, I feel like I've taken the first big step towards that goal." 
United Games co-developer Gustavo Longhi added: "Two years ago I wouldn't have dreamt of developing games, it always seemed so hard and complex to me. Looking back on this process and releasing our first game might be the biggest accomplishment of my life so far." 
Check Fractured Sanity's trailer: https://www.youtube.com/watch?v=Ya8EDrp6QPQ
Wishlist Fractured Sanity on Steam: https://store.steampowered.com/app/1954840/Fractured_Sanity/
Wishlist Fractured Sanity on Oculus App Lab: https://www.oculus.com/experiences/quest/5347273738669610/