Chivalry 2's House Galencourt Update Introduces Galencourt and Courtyard Maps, Arena Mode, Arrow Cam, and More!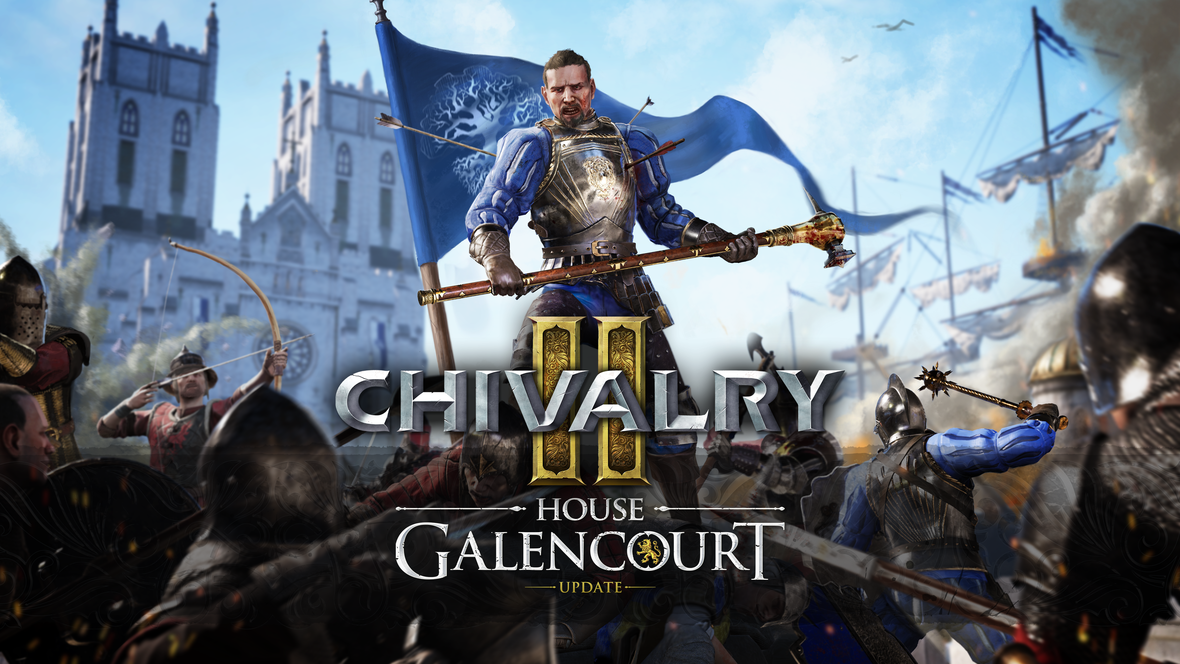 Reading Time:
3
minutes
The ultimate medieval battlefield continues to grow as more players jump into the fun of the award-winning multiplayer hit, Chivalry 2. Developer Torn Banner Studios, publisher Tripwire Presents, and global retail publishing partner Deep Silver are excited to announce the launch of the first free content update for Chivalry 2. Available today for PC (via Epic Games Store), the PlayStation®4 and PlayStation®5 computer entertainment systems, the Xbox One family of devices, and the Xbox Series X|S console systems, the free House Galencourt update introduces two new maps, a brand-new gameplay mode, the return of the popular arrow camera feature from the original Chivalry: Medieval Warfare, over 60 new customization options, and more!
Chivalry 2 is a multiplayer first-person slasher inspired by epic medieval movie battles. Players are thrust into the action of every iconic moment of the era from clashing swords and storms of flaming arrows to sprawling castle sieges, and more. Dominate massive battlefields while catapults tear the earth apart as players lay siege to castles, set fire to villages, and slaughter filthy peasants in the return of Team Objective maps.
Improving on the original genre-defining Chivalry: Medieval Warfare in every way, Chivalry 2 invites players to master the blade with an all-new and improved combat system that combines real-time strikes and a free-flowing combo system to speed up the action and let players become a whirlwind of steel on the battlefield. Created with the ability to fight multiple foes in mind, Chivalry 2's combat mixes the best of both FPS and fighting game genres for an unmatched melee experience.
"Chivalry 2 at launch was just the foundation and was intentionally built to be extended" said Torn Banner Studios CEO & Creative Director Steve Piggott. "Today's update is just the first step in our continued commitment to double the size and scope of Chivalry 2 for free. We hope players enjoy it!"
Chivalry 2: House Galencourt Update key features include:
● Galencourt (New Team Objective Map): The Mason Army lays brutal siege to the Great Walled City of Galencourt and seat of the Agathian Church. Capture the great walled fortifications, explode the harbor's ships, then desecrate the relics and the tomb of Feydrid!
● Courtyard (New Team Deathmatch/Free-for-All/Arena Map): An agreement to settle the battle for Courtyard by champions duel is broken, as unsuspecting nobles are swept into the carnage
● Arena Mode: Experience more competitive, smaller-scale battles with a focus on teamwork in this brand-new game mode, featuring 3 versus 3 team combat with winners determined by the first to win 5 rounds. Arena Mode will be playable in special versions of 3 maps: Tournament Grounds, Fighting Pits, and the new Courtyard map.
● Arrow Cam: Back by popular demand, archers can look forward to the return of the beloved Chivalry: Medieval Warfare feature that attaches a camera to fired arrows making for some truly cinematic action shots.
● Over 60 New Customization Items: The Armoury will receive over 60 options for new weapons, armor, voice over, and more to customize the look of your Agatha Knights and Mason Order teams. Highlights include Argon's Sword, the Skull Crusher Mace, Golden Leaf Shield, and more!
Chivalry 2 has an MSRP of £34.99 for the Standard Edition or £44.99 for the Special Edition, with a PEGI 18 rating. To stay up to date on the latest Chivalry 2 news, please sign up for the newsletter on the official website, follow Tripwire Presents, join the official Chivalry 2 Discord server, and follow the developers on Twitter, Facebook, and YouTube.
Chivalry 2 © ® 2020 Torn Banner Studios Inc. Tripwire Interactive™ and Tripwire™ are trademarks owned by Tripwire Interactive LLC. Published by Koch Media, Austria. Deep Silver® is a registered trademark of Koch Media in the USA and elsewhere.
Chivalry 2 will be released for PC exclusively on the Epic Games Store and through selected online retailers via Publisher Iceberg Interactive.

Best Games to Come In 2022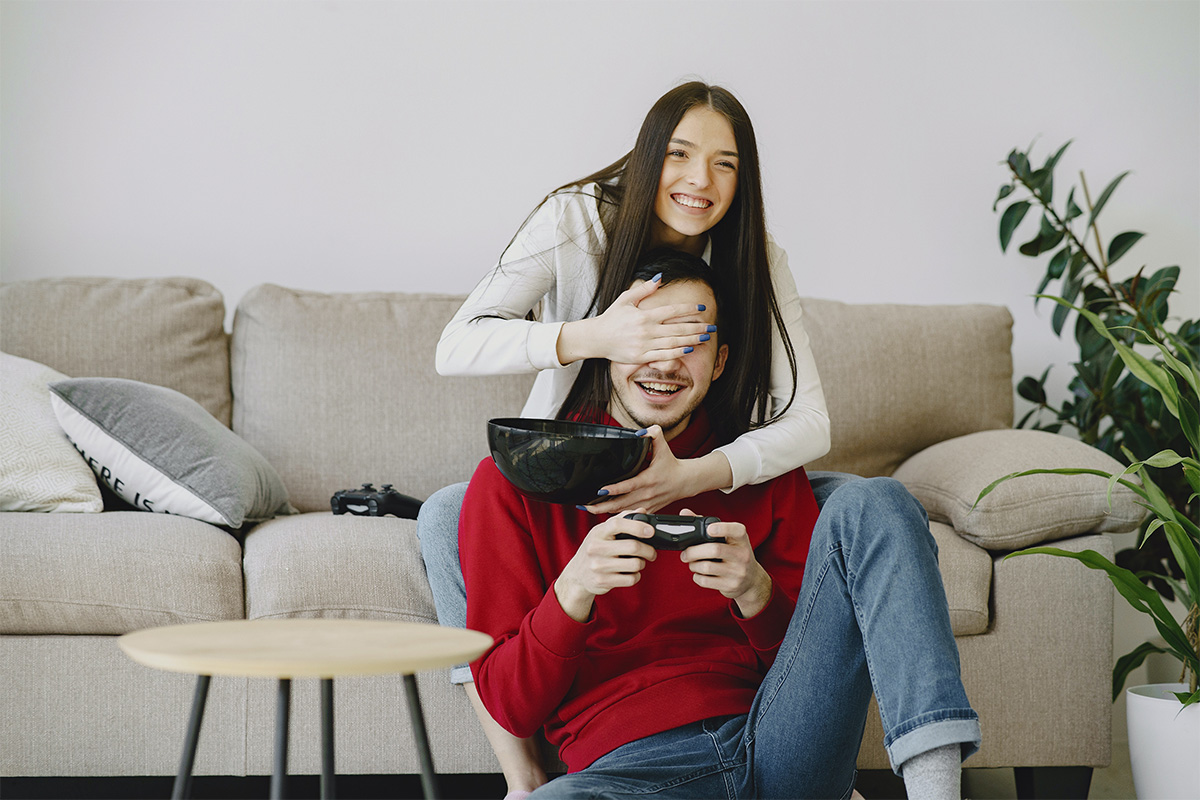 Reading Time:
2
minutes
There is a common quip in the gaming and game development world that new games' release dates are more of suggestions than a sure thing. This is because no game ever makes its initial release date. But gamers have come to terms with delays and understand that it's part of the game development process. However, this does not keep us from getting excited about the new titles slated to be released later this year.
This piece will look at the best games you should expect before the year ends. So if you're ready to possibly get your hopes up for no reason, keep reading to learn more.
1. God of War
God of war is a quirky game set in a world inspired by the Norse mythology and was initially released in 2005. The game has gone through a few iterations over the years, which has only improved its gameplay. The current title does an excellent job at developing its characters and establishing their backstories, pulling you into the game and engaging you even more.
In addition, the musical score does an even better job at accentuating important moments in the game. That's why we are so excited about the new revamp slated for later on this year. We are sure the stories and music will only get better, and we don't even need to mention the gameplay. Sony always kills it.
2. Call of Duty
When duty calls, you have to answer. This is one that never disappoints. Its action sequences are as engaging as ever, and the graphics are every graphics designer's envy. Betway also found that playing COD helps you burn as much calories as a long walk, with a 90 minute gaming session elevating your heart rate to 90+ beats per minute and helping you burn up to 180 calories.
So you can now enjoy your gaming sessions and don't have to worry about missing the gym. And with a new release this year, we have more than one thing to be excited about.
3. Last of Us
Another title that is excellent to play is Last of Us. It's set in a decaying post-apocalyptic world and stars two characters—a child accompanied by an adult. However, the story is not about the dilapidated world but about these two characters and their struggle to survive this world.
This is one we hope the development gods here us and release as expected. We cross our fingers and hope it makes its release date this year.
4. A Plague's Tale
Set in a corps-ridden world, plague-infested rats and inquisition soldiers who have it out for the two orphaned sibling protagonists. The game's setting does an excellent job of making the main characters empathetic as you witness their struggle from a third-person perspective.
However, the gameplay is not that engaging, and the obstacles are neither challenging nor compelling. We are glad the makers are revamping this one and getting a second chance at taking another crack later this year.
5. FIFA 23
FIFA is a classic game that never disappoints. It has been a favorite for many, and FIFA 23 is expected to be the most popular iteration of the francise yet.
Jump.trade the largest NFT marketplace in India touches 100,000 sign ups, in the last 60 days; to soon launch the P2E Game "Meta Cricket League"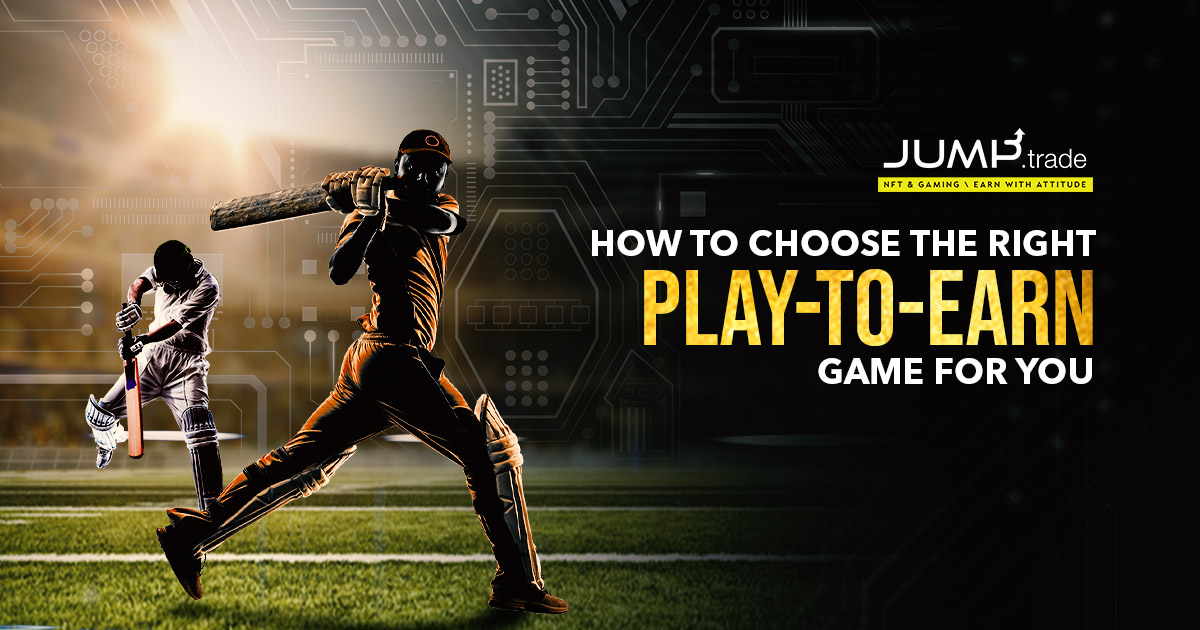 Reading Time:
2
minutes
Witnesses 10,000 daily new visitors joining
Jump.trade, a thriving NFT marketplace and D2C platform that focuses on gaming NFTs and International brands are all set to launch its maiden gaming venture – Meta Cricket League at the end of June. This is a new Play-To-Earn game that is driven by NFTs and allows players to earn cash prizes and other rewards by climbing leaderboards or challenging other players. The game is set to instill the excitement of real-world cricket into the experiential Web3 format.
The Meta Cricket League will be available on all Mobile and Web Platforms to provide easy access to gamers everywhere. This will enable seamless and easy onboarding as Gamers will have the chance to play-on-the-go and from anywhere. Interestingly, the Game's initial 55,000 NFTs were sold-out for $25 but with its value multiplying in a very short time, a substantial pool of those NFTs are now being traded in values exceeding 10x and 200x.
With cricket constituting an integral part of the national fabric, a whopping 93% of Indians were found to be devout fans of the sport. It is evident from the fact that cricket games in the Google Play Store account for the highest number of downloads grossing well over 250 million.
Speaking on the occasion, Kameshwaran Elangovan co-founder and COO, who lead the execution and launch of MCL on Jump.trade, said," We are extremely delighted to have emerged as the flag bearers of the NFT bandwagon in the country. With NFTs not being restricted to just mere digital indulgences and entering the mainstream with their numerous applications, the launch of The Meta Cricket League (MCL), a cricket-based NFT game that allows players to earn while they play is certainly a dream come true for gamers across the country. Cricket as a sport already rules the hearts of countless Indians and we are confident that the MCL will be a sensational success story with NFT enthusiasts and gaming lovers everywhere. "
Highlighting Jump.trade's user base in just the last 60 days, the number of sign-ups on the platform has touched 100,000 now. Also, being 100,000 wallets filled, with around 10,000 new visitors joining the ecosystem daily. The average trade volume of the marketplace in a day is around $10,000 to $25000 worth of trades, of which 85% of men and 15% of women are represented as NFT holders in the ecosystem.
With such exponential demand and hundreds of millions of potential players within the Play-to-earn revolution, Cricket will be one of the largest gaming segments in the space. Just as Cricket unites people of all ages, regions, and languages in India and across cricket-playing nations, the P2E Cricket game MCL aspires to prove to be instrumental in breaking through Web3 adoption in India. 
STAR STABLE LAUNCHES ON EPIC GAMES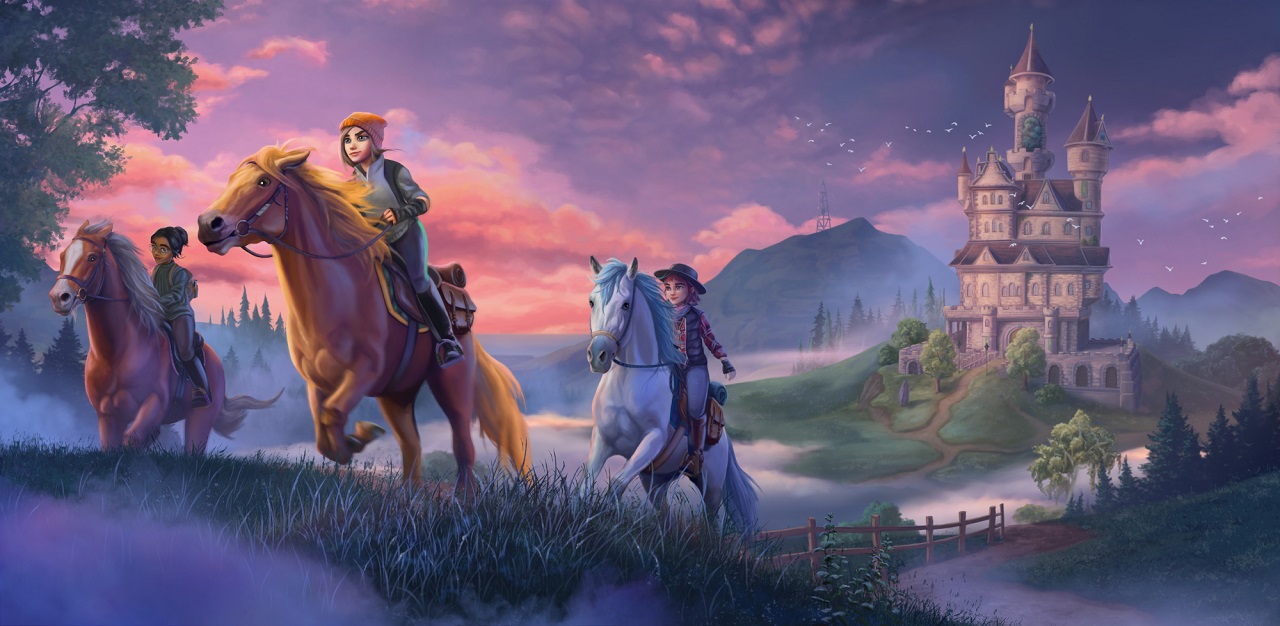 Reading Time:
< 1
minute
Swedish game Star Stable Online today launches in 15 languages on Epic Games Store, the digital storefront and platform for the distribution of PC and Mac games.
A competitor to Steam, through The Epic Games store users can create their own profile and purchase and play games from a range of different genres. The launch on the store is part of Star Stable's strategy of increasing its distribution channels and providing its target audience with additional options of how they can discover and engage with the product.
With over 1 million downloads of Star Stable Online on mobile already, the game experience and product will be the same on Epic Games as it is via the official website. Users will have access to the regular launcher and their accounts as normal, with SSO categorised as a free-to-play game on the Epic Store.
To enjoy the full game experience players are required to sign up for the monthly subscription – which will be highlighted in the product description.
Therése Forssell Lagerstam, Communications Director at SSE says: "Epic Games is an excellent platform for us to expand our reach to potential audiences. The Star Stable brand has a huge fanbase across the world, and this launch helps us to keep sharing the game's values. We always keep players at the heart of what we do, and we know being on Epic Games will help us to further grow our wonderful fanbase."