Challengermode expands women in esports drive with organizer partnerships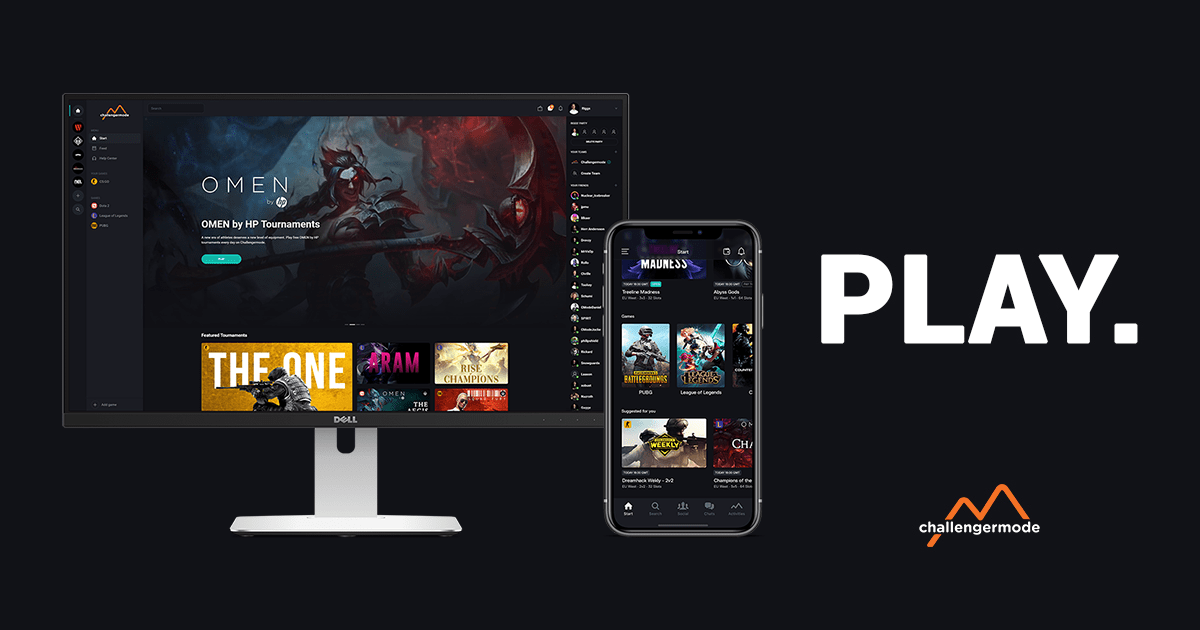 Reading Time:
2
minutes
Leading esports platform Challengermode announced its partnership with the Super Girl Gamer Series to host tournaments across a range of esports. This forms part of Challengermode's initiative to support more female led esports initiatives to its grassroots esports platform.
The Super Girl Gamer Series joins other female focused esports organisations using Challengermode, such as Girls' House, a girls focused space for players interested in participating in women's-only VALORANT events, and The Goose House which has received funding from Challengermode and Opera GX's grassroots esports fund for its Birds of Prey: Episode One tournament's prize pool.
Philip Hübner, Chief Business Development Officer of Challengermode said: "We're incredibly happy to be hosting Super Girl Gamer's tournaments across League of Legends, Valorant, Fortnite, and CS:GO for the 2021 series and beyond. We see this as a natural progression to our previous work with the Women's Esports League in making esports more inclusive and equal at the grassroots level. Women make up 30% of the esports viewing population, and 35% of the esports playing population, so it is vitally important to provide the tools and dedicated space for female esports organisations to host tournaments at the amateur level all the way up to the pro."
"There is still much more that the industry can do to encourage women in esports, from closing the gender pay gap at the highest end of esports earners, to establishing dedicated grassroots organizations that are welcoming to female gamers. We would like to encourage any female led esports organisations to reach out to Challengermode through the Challengermode Opera GX Grassroots Esports Fund where they can apply for funding for prize pools."
Organizers can register their interest in the Challengermode / Opera GX esports fund via the website here, which also provides external platform support provided by Challengermode to streamline setting up tournaments and competitions.
Super Girl Gamer Pro esports director Amanda Ball said: "Over the last five years, the Super Girl Gamer Series has expanded to provide opportunities for women all across North America in a variety of different titles and we hope to continue that expansion into the EU scene as well.  We have been extremely happy working with Challengermode and look forward to continuing that partnership in being a driving force in changing the narrative for women in esports."
You can catch the Super Girl Gamer – Summer Season – League of Legends Championships on September 18th 2021 at 1:30p EST through Challengermode and streaming live to Twitch.tv/SuperGirlGP.  The Super Girl Gamer – Fall Season kicks off on October 16th, across both VALORANT and Fortnite.
UKETC Announces Leadership Changes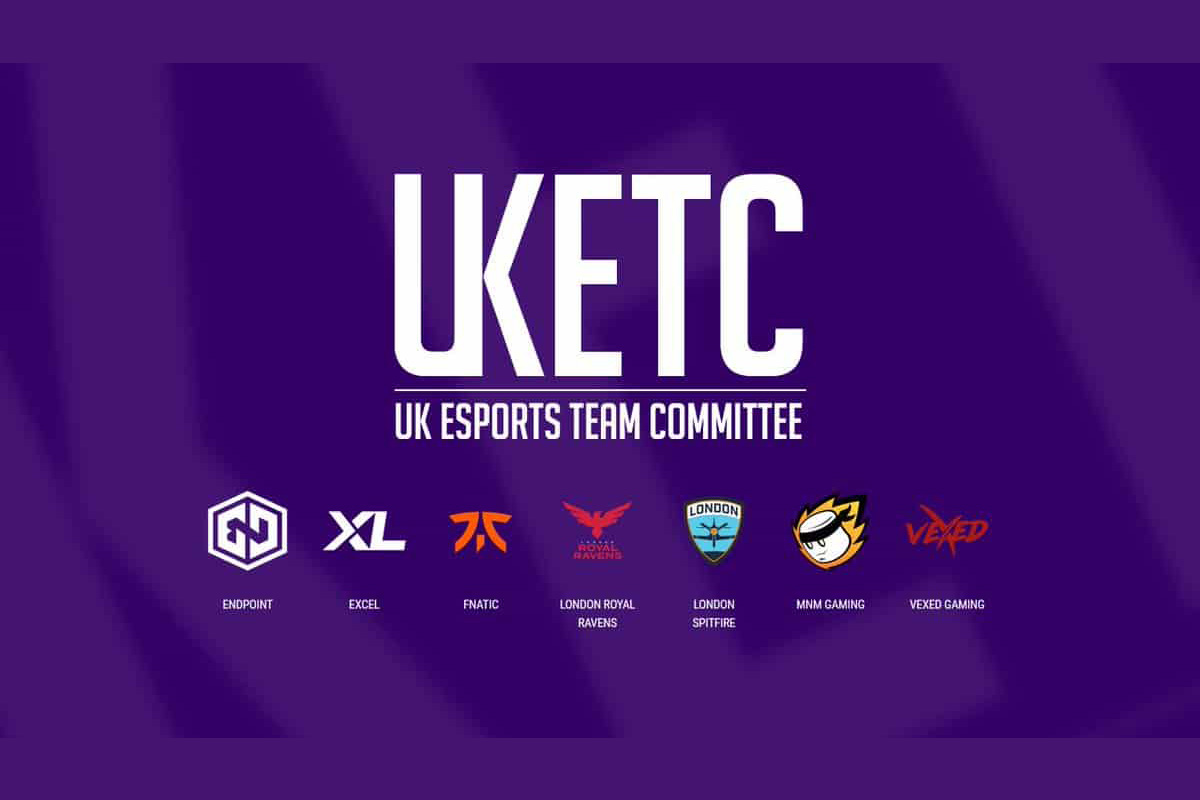 Reading Time:
< 1
minute
The UK Esports Team Committee (UKETC), a collective of UK based esports teams, formed in 2021 as a committee of like-minded individuals, with the aim of progressing and growing the UK esports industry, and representing the voice of teams within wider industry discussions, has announced a change of leadership with immediate effect.
Daniel Chung (COO and co-founder of MNM Gaming) and Jeff Simpkins (COO of Resolve Esports) have been voted by the Committee to the roles of Chair and Vice Chair respectively, for 2023.
Daniel and Jeff are both founding members of the UKETC, and their experience with their respective organisations as well as seeing the development and growth of the UKETC since its creation will be beneficial going forward.
Oliver Weingarten and Stuart Brown have now stepped down from their roles as Chair and Vice Chair respectively. However, they will both remain members of the Committee.
"It was a privilege to be initially elected to Chair by my peers, and I feel in a short space of time we have shown that the teams can work together for a common goal – to improve the infrastructure of esports. There is a lot more work still required, many issues to be tackled, but the foundations are in place and I know that Dan and Jeff are well placed to continue to make strides, and will have the full support of all the members," said Oliver Weingarten.
"It's an honour to be elected by my peers to represent the UKETC as the Chairman. Olly and Stu have done a fantastic job moving the UKETC's forwards to reach our goals. With Jeff taking on the role of Vice Chair, we will continue to build on the UKETC and improve esports for UK teams," Daniel Chung said.
Results: 2023 Northern Cape Online Championships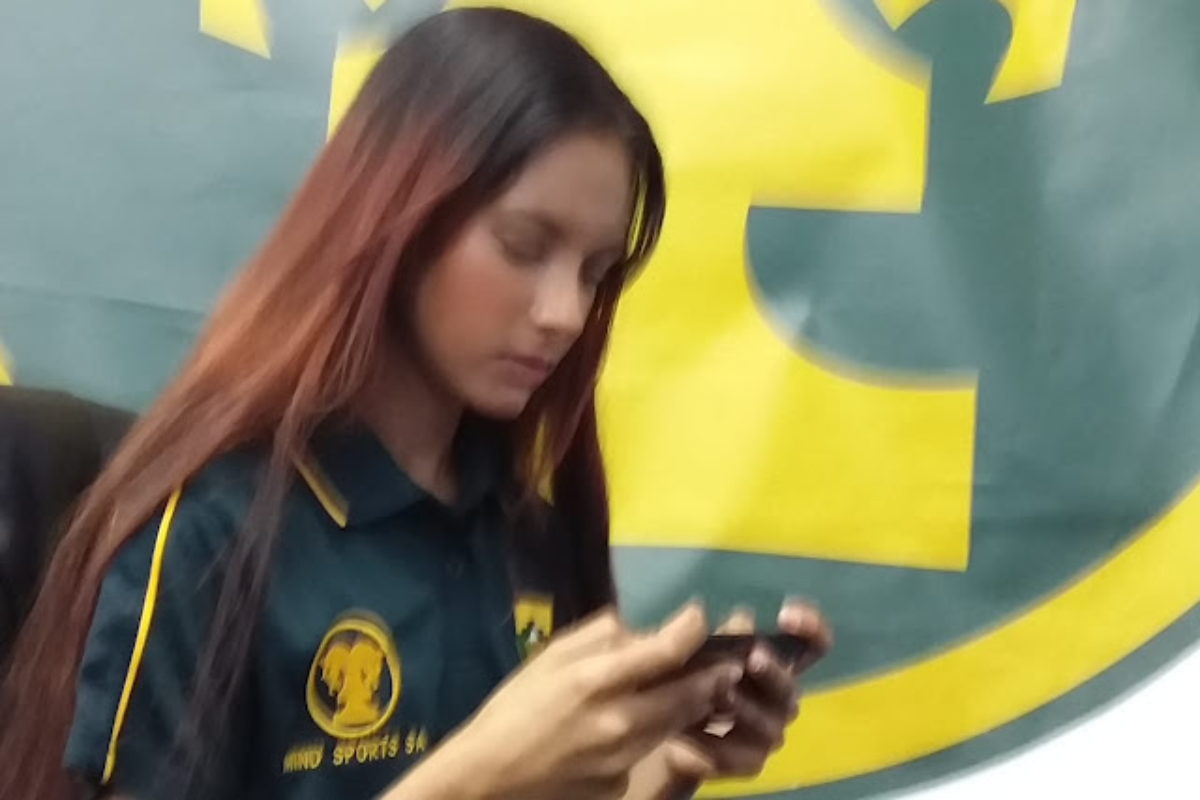 Reading Time:
2
minutes
Even with load shedding causing frustration among both athletes and officials alike, Mind Sports South Africa (MSSA) was able to still host a verys successful championship were all participants were able to compete and, most of all, have fun.
With the "competent" South African government stating that South Africa will have load shedding for the next two years, MSSA is already reviewing its policies in regard to load shedding and its online championships.
Load shedding has a huge impact on esports, and may end up causing online console and pc gaming to become elitist as only those who are substantially financially advantaged will be able to compete. It may also result in mobile esports becoming more popular.. A continuous and consistent electricity supply is vital to South Africa developing as a major esports nation.
Nevertheless, MSSA is more than happy with the results from the 2023 Northern Cape Championships.
There were no less than seven (7) provinces represented, and more importantly, there were more females participating since 2020. Of the 22 athletes who earned Provincial Colours, 7 of such athletes are females.
Special mention must be made of Karli Roodt (Middelburg Hoërskool) who is the first female champion in the esports title of Rocket League to earn Mpumalanga Provincial colours. Karli also qualifies for National Team Trials, and may very well end up in the National Squad and/or Protea Team.
The female esports team, VYBN Females, also had a good showing in the CSGO esports title. The team has now earned Provincial colours as well as qualifying for National Team Trials, and may very well end up in the National Squad and/or Protea Team. Of course, CSGO is just  one of the six titles which MSSA has entered to contest at IESF's 15th World Championships.
IESF's 15th World Championships will be played to the following titles:
Counter-Strike: GO (CSGO)
Counter-Strike: GO (CSGO) – Female division
DotA 2
eFootball
Mobile Legends, Bang Bang
PUBGM
Tekken 7
The winners of the 2023 Northern Cape Online Championships are:
Title
Name of player/team
Club
Colours awarded
Clash of Clans
Martin Venter
Hoër Volkskool Potchefstroom
North West
Clash Royale – Premier
John Kim
Middies
Mpumulanga
Clash Royale – Premier – Female
Leone Loftus
Masters of Mind Sports
Free State
Clash Royale
Tshwarelo Tshwane
Knights Mind Sports Club

CS:GO – Premier

ZAG CS

ZAG Academy

Josh Chapman
Western Cape
Sebastian Montoya-Pelaez
Western Cape
Michael de Villiers
Western Cape
Josh Orelowitz
Western Cape
Thomas Venables
Gauteng

CS:GO – Premier – Female

VYBN Females

ZAG Academy

Paula van Vuuren
Western Cape
Chloe Wilson
Gauteng
Rialet van Jaarsveld
Gauteng
Nicky Muller
Gauteng
Alexandria Kruger
Mpumulanga
FIFA 23 – Premier
Antonie Botes
Hoër Volkskool Potchefstroom
North West

PUBGM – Premier

Team eFx

Team eFx

Sulaimaan Musthan
KwaZulu Natal
Jared Rubly
Gauteng
Jarrod Pretorius
Gauteng
Richard Henry
Eastern Cape
Rocket League – Premier
Nick Matzopoulos
ZAG Academy
Western Cape
Rocket League – Premier – Female
Karli Roodt
Middies
Mumulanga
Rocket League – High Schools
Maree van der Merwe
Hoër Volkskool Potchefstroom
Tekken 7
Jonathan Brown
Team Playbell
Western Cape
Sportsmanship Award
Desiree Botha
Middies
Guild Esports pro-player has $1 million MrBeast win verified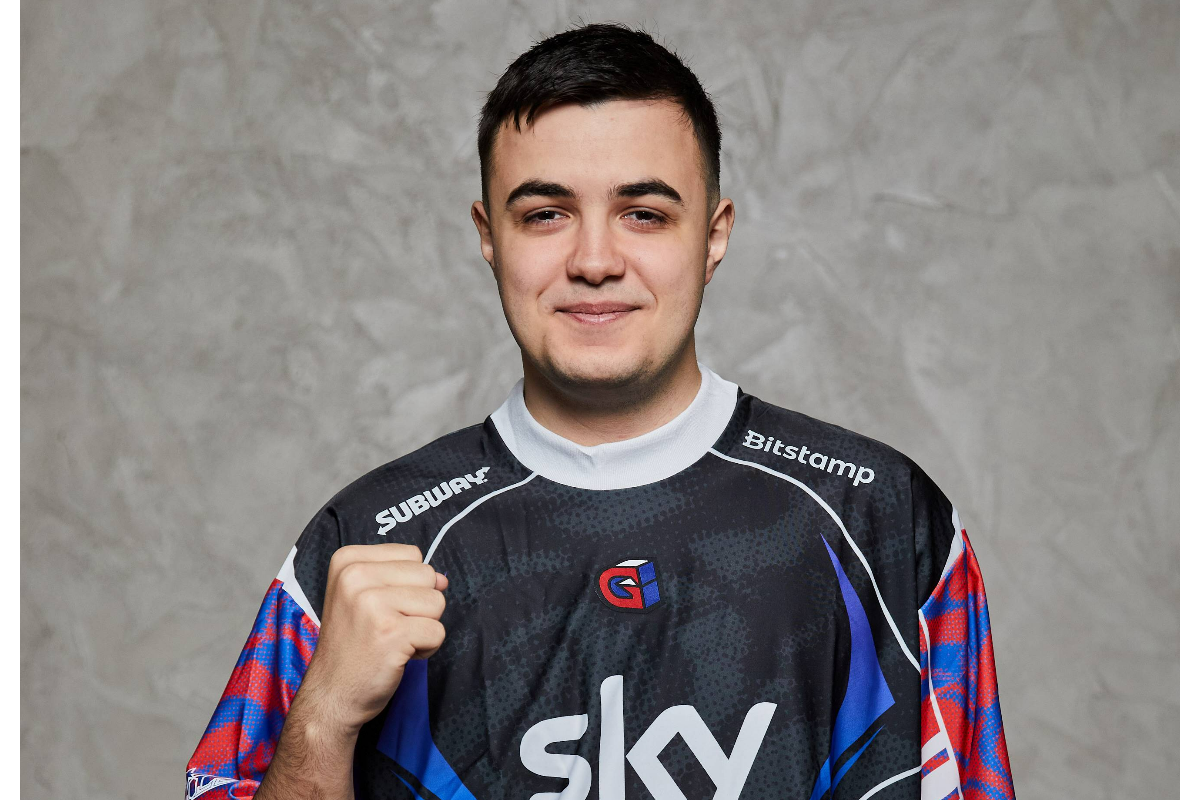 Reading Time:
2
minutes
Guild Esports, a global teams organisation and lifestyle brand, has confirmed that Fortnite pro-player, Anas El-Abd ('Anas'), has had his $1 million MrBeast Fortnite competition win verified by organisers Epic Games and Jimmy 'MrBeast' Donaldson – a YouTube personality with the fourth-biggest channel on YouTube and more than 125 million subscribers.
Anas' victory in the 'MrBeast's Extreme Survival Challenge', which took place on 17 December 2022, has cemented his position as one of the top Fortnite players competing globally at a professional level.
When Anas joined Guild in 2021, he brought with him experience of the European pro scene, having played Fortnite since 2017. Anas has qualified for the game's flagship Fortnite Champion Series (FNCS) Finals 14 times over the space of four years and 13 seasons, with this latest MrBeast accolade adding to his already impressive track record.
The MrBeast tournament victory from Anas rounded off a highly successful year of competition for Guild Esports and its players in 2022, with notable wins across the RL EMEA Predator League 2022, Game Changers EMEA Series 3, Fortnite Champion Series, EA Sports FIFA 22 eChampions League and the MrBeast Challenge.
In 2023, Guild is one of the leading organisations remaining committed to Fortnite competitions, with previous Fortnite tournament victories including four FNCS titles, Gamers8 – No Build, and the recent MrBeast Extreme Survival Challenge. Guild's current Fortnite duo Anas and Henrik Mclean ('Hen') are also trialling playing together. Hen brings three FNCS trophies to the partnership, while Anas has one of the most consistent and highest average placement positions.
Jasmine Skee, CEO of Guild Esports, commented: "Many congratulations to Anas, who has proven yet again that he is among the world's best Fortnite players. We are delighted by his success, which underscores the exceptional talent within Guild's teams. Winning tournaments, reaching ever-larger audiences and gaining new fans, supports our ongoing growth as a leading global esports organisation. We can't wait to see how Anas and Hen get on this year collaborating further and playing as a duo for Guild."
Anas El-Abd ('Anas'), Fortnite player at Guild Esports, commented: "Winning the MrBeast Challenge is one of my best accomplishments since playing Fortnite. Moving forward I will be focusing on tournaments with myself and Hen. We are doing pretty well playing together now, we are both good players and were both looking for a duo, so it makes sense to try it out."