Challengermode launches in-game tournaments with The Battle of Polytopia, ushering in a new era for esports & competitive gaming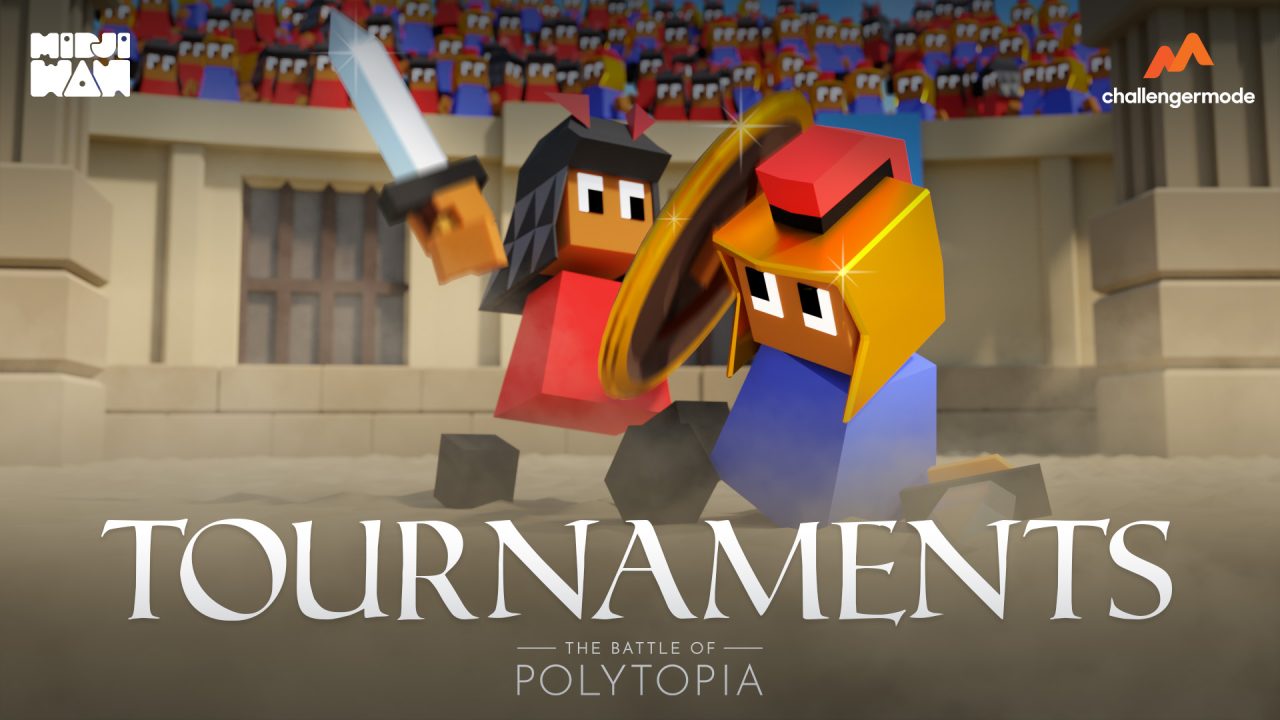 Reading Time:
2
minutes
Global esports platform Challengermode has signed an exclusive 5 year deal with developers of turn-based civilization strategy game The Battle of Polytopia, Midjiwan, to development of the game's competitive esports scene.
This partnership is a huge step forward in Challengermode's mission to directly support game developers in realizing their games' esports ambitions, proving just how easy it is for players to make the jump from casual multiplayer to grassroots competitive gaming – and for 3rd party esports organizers to host easily accessible competitions in-game.
Challengermode will provide Midjiwan with its esports expertise and automated tournament technology to guide the development of The Battle of Polytopia for competitive audiences worldwide across Steam, iOS and Android. Players will be able to browse, play and see the results of tournaments from within the Polytopia game app itself without having to leave the game client or use any external 3rd party esports mechanisms. The aim is to create a robust esports community for The Battle of Polytopia where grassroots players can compete seamlessly in an organized setting for real prizes.
Robel Efrem, CEO and founder of Challengermode said: "We couldn't be more excited to be helping Midjiwan expand the competitive gaming side of The Battle of Polytopia. I've been a big fan of the game for years, so having the opportunity to assist with the creation of its nascent esports scene is a dream come true. It's also an excellent opportunity for Challengermode to demonstrate benefits of game developers working directly with companies in the esports space to rapidly scale up their own competitive gaming operations, making their games better integrated and more accessible to esports hopefuls of all levels. With the sustained growth of the grassroots esports sector, we fully expect more game developers to add competitive modes such as tournaments, leagues and ladders alongside their classic multiplayer modes in the near future."
Integrating with the Challengermode Game Integration API opens up possibilities for Midjiwan to develop other valuable additions for the competitive community in Polytopia, including "Live Games" – a play clock game mode where players have a bit more than 1 minute from the start of their turn to make their moves. Players will also be able to access replays of matches, meaning all multiplayer games they complete can be saved, rewatched and shared as much as they like.
Christian Lovstedt, General Manager at Midjiwan, adds that: "Challengermode's dedication at the grassroots level esports players made them the perfect partner to work with in building out our competitive gaming scene for The Battle for Polytopia. As a developer, it was important to us to integrate the esports aspects of Polytopia with the main game itself, removing the barrier that usually exists between casual multiplayer and the competitive play that players can enjoy at a more professional level. We welcome Challengermode's esports expertise in bringing the competitive side of The Battle for Polytopia to a wider audience than ever before, and look forward to working closely with them in this endeavour."
ESL FACEIT Group brings world-class Dota 2 action to Germany with the ESL One Berlin Major powered by Intel®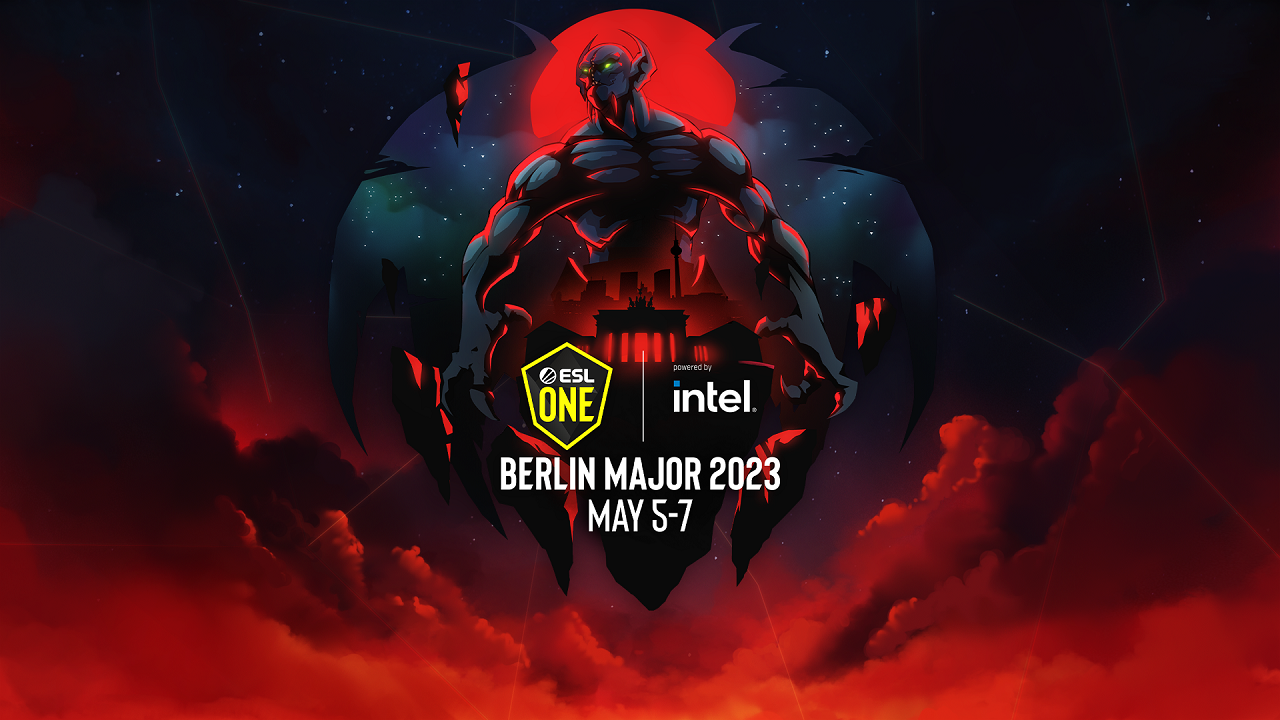 Reading Time:
2
minutes
ESL, an ESL FACEIT Group brand, announced the next ESL One Dota 2 Major, powered by Intel® which will be held in Berlin, Germany, on April 26 – May 7, 2023.
18 of the world's best Dota 2 teams will battle it out for their share of the $500,000 total prize pool and a chance to play in front of their fans at Velodrom during the final three days of the competition. Furthermore, with the Major, the competing teams can earn the valuable Dota Pro Circuit (DPC) points needed to qualify for the renowned Dota 2 Championship, The International 12 (TI 12), which will take place later this year.
"We're super excited to welcome the world's best Dota 2 teams to Berlin for what promises to be a spectacular Major," said Shane Clarke, Director Game Ecosystems at ESL FACEIT Group. "Last year, with the ESL One Stockholm Major, fans from all around Europe and beyond already showed an incredible support. We can't wait for the top players to enter the live stage at Velodrom and feel that phenomenal atmosphere once again."
Dota 2 teams from Eastern Europe, Western Europe, North America, South America, Southeast Asia, and China can look forward to a spectacular conclusion of the DPC Spring Tour 2022-2023. The two to four best teams of each region will travel to Berlin, Germany, as they qualify for the ESL One Dota 2 Major.
The ESL One Berlin Major starts on April 26 with the Group Stage, which uses a best-of-2 round-robin format. Here, the participating teams will be split into two groups of nine teams and compete in a studio environment. The top six teams of each group proceed to the double-elimination Playoff Stage which takes place in front of a live audience at Velodrom in Berlin, on May 5 – 7, 2023.
Commencing April 26, fans from around the globe can tune in during the live transmissions on ESL's Dota 2 Twitch and YouTube channels and via dedicated broadcast partners.
ESG Gaming to debut tech inequality documentary film at ICE Esports Arena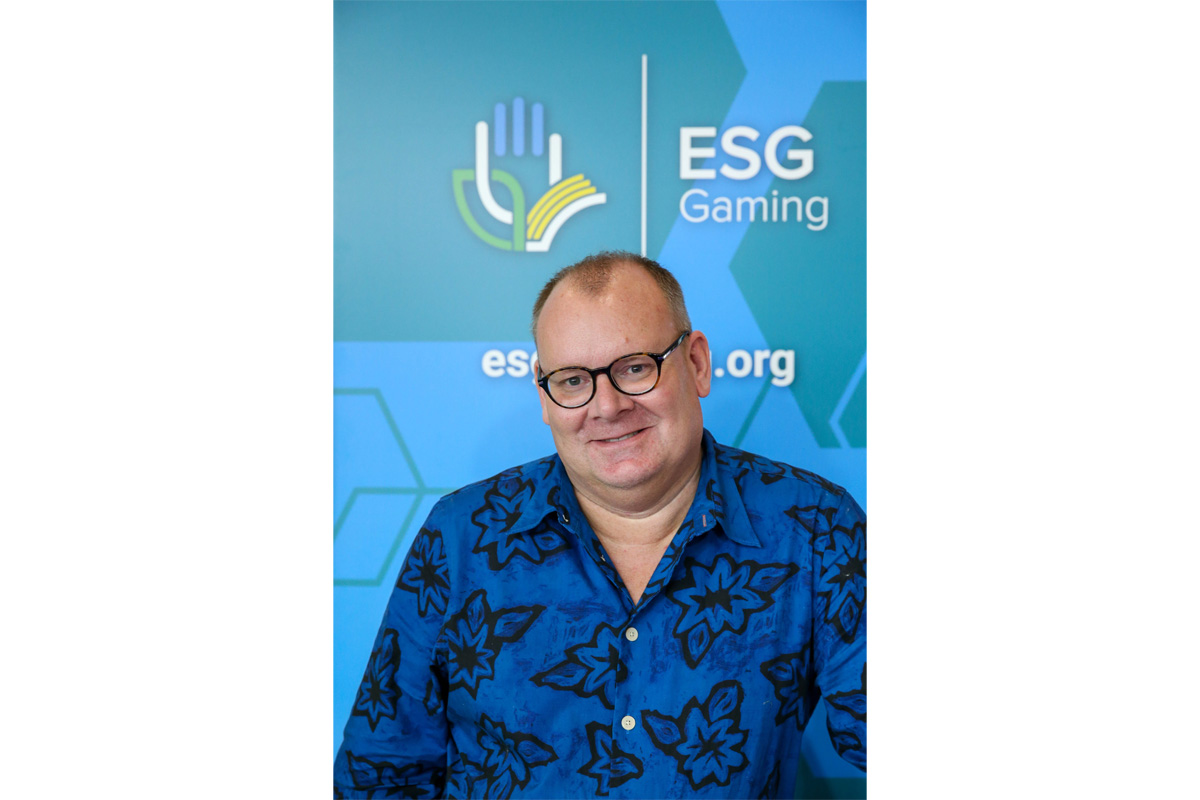 Reading Time:
2
minutes
The Esports Arena at ICE London will celebrate a first on Wednesday 8th February when it hosts the premiere of Ironclad; a short documentary style film produced by ESG Gaming.
Shot on location in Dundee, Salford and across London the film explores the issue and impact of digital and tech inequality on the space, seen through the lived experience of players and the broader esports community. Ironclad features interviews with the likes of KingJae, the David Beckham co-owned Guild Esports, Dundee & Angus College, EXCEL Esports, and Esports Youth Club amongst others.
Ironclad producer Sam Cooke, who co-founded Esports Insider and the WFH League, stated: "Digital and tech inequality in esports represent serious issues which actually discriminate against huge swathes of the population and limit accessibility at an entry level.
"The purpose of Ironclad is to provide an opportunity for some of those in the space to share their stories and their lived experience in order to drive awareness of these key issues and to, hopefully, serve as a catalyst for change. The general consensus amongst those interviewed was that more can be done, and that accessible bricks and mortar gaming facilities are one part of this puzzle."
Lee Willows, founder of ESG Gaming added: "Raising awareness around digital and tech inequality, player protection and inclusivity are central themes for ESG Gaming. I am incredibly grateful to Invest in Film, Lionscreed and Esports Insider who have bought the community together to contribute their unique insight, experience and knowledge to our short, documentary style film. Ironclad is the first of several short films from ESG, which will seek to raise awareness and seek to improve access and inclusivity.
"I would also like to thank the team at Clarion Gaming for firstly having the vision to establish the Esports Arena in the first place but also for supporting what we are trying to achieve at ESG Gaming and for providing us with a superb event at which to launch Ironclad."
A subsequent screening of Ironclad is scheduled to take place at ESI Next Gen, an event focused on uniting leaders across education, video games and esports, at the University of Warwick across 22nd-23rd March.
Incorporated in August 2021, ESG Gaming is a regulated, not-for-profit Community Interest Company. The ESG mission is to ensure that consumers worldwide possess the skills, knowledge, resilience and tools to engage with digital entertainment in a safe, responsible, positive and inclusive manner. ESG Gaming develops, delivers, and evaluates educational products and commissions research which have a focus on digital and tech inequality, player protection and inclusivity within gaming and esports.
ICE London, 7th – 9th February, ExCeL London, is the biggest b2b gambling industry event in the world and features games creators, distributors, operators, retailers, innovators, trade associations, strategic bodies and regulators – representing every gaming vertical.
Adrian "Hatchy" Widera joins Prodigy Agency as League of Legends (LoL) Agent in Europe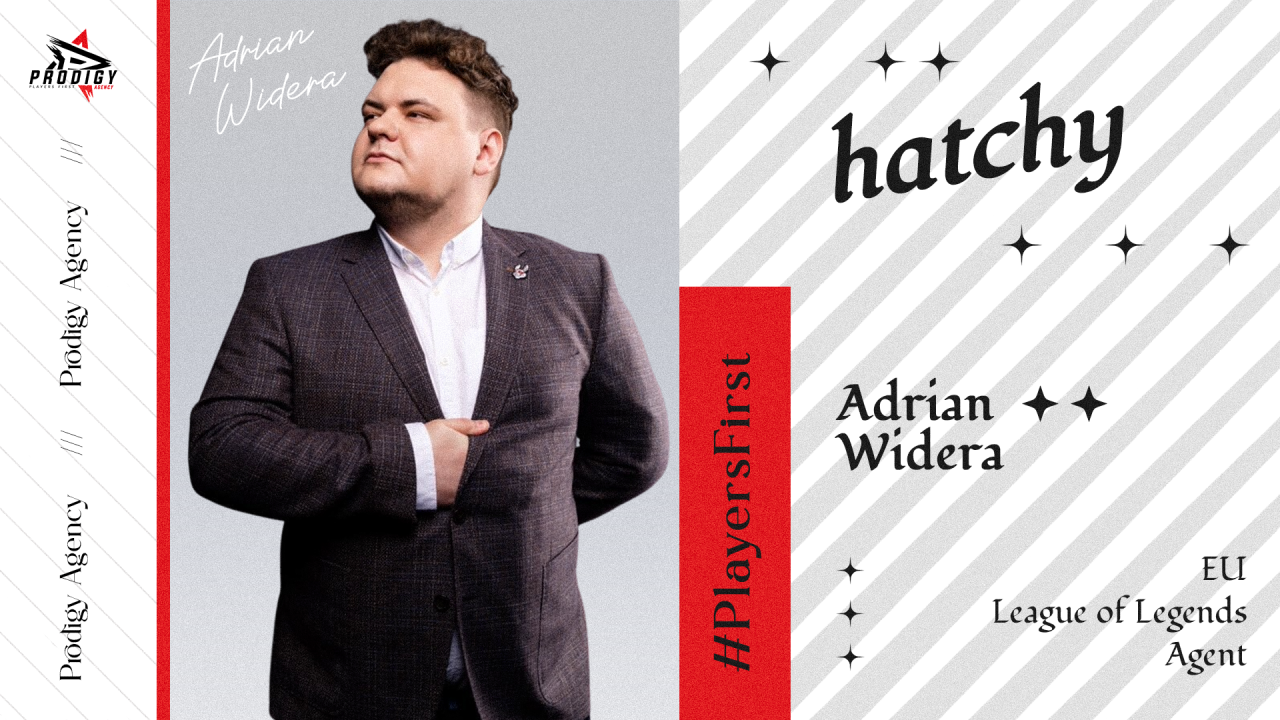 Reading Time:
3
minutes
Prodigy Agency, a leading esports representation agency, has appointed Adrian "Hatchy" Widera, former coach in regional leagues and more recently Sports Director at Misfits Gaming in LEC and LFL, to the role of LoL Agent to expand its initiative to protect and support the players on the game.
Prodigy Agency, founded by industry leader Jérôme Coupez, represents some of the biggest stars in esports such as Mathieu "ZywOo" Herbaut and Nicholas "nitr0" Cannella (CSGO), Adil "ScreaM" Benrlitom and Tyson "TenZ" Ngo (VALORANT), Kacper "Inspired" Sloma and Rayan "General Sniper" Shoura (League of Legends), Alexandre "Kaydop" Courant and Axel "Vatira Touret (Rocket League), and Alexandre "Andilex" Christophe (Fortnite).
Prodigy Agency is already representing world-class LoL players such as Kacper "Inspired" Słoma (MVP LEC and LCS), Finn "Finn" Wiestål (LEC) and more, but also young and promising prodigies like Doğukan "113" Balci (LEC) or Shane "Kenvi" Espinoza (LCS), and intend to keep developing its support to this ecosystem.
Prior to joining Prodigy Agency, as a prominent figure in League of Legends, Adrian Widera served as a Sports Director for Misfits, spearheading their LEC and LFL operations. He was also deeply involved in the LoL ecosystem and development, being a coach from 2014 to 2021 in Poland, France and Turkey, and having created multiple Scouting Grounds and Academy projects that helped future top tier players get attention and spotlight.
With such an extensive experience and knowledge of the game; being known for promoting and recruiting young players to the starting rosters of the team, and for having amazing talents to scout future prodigies, Adrian is a perfect profile to understand the needs and to support the League of Legends' players from all angles.
Using the constantly growing global resources of Prodigy Agency and joining a team of more than 35 collaborators around the world, he will be working on expanding its LoL operations and #PlayersFirst mindset all over Europe, with a focus on scouting and developing the prodigies of tomorrow.
—
"Adrian has the perfect profile and skill set to become a prominent Agent and expand our initiatives on League Of Legends.
He has a massive experience and truly cares for the players as much as we all do at Prodigy Agency.
He will perfectly complement our current LoL department and allows us to develop more initiatives by pushing our Players First values forward.
I'm really proud that Adrian chose to join our family and I'm confident that we are building the absolute best team possible to protect and support the players!» -Jérôme Coupez, Founder & CEO – Prodigy Agency.
"After a successful time in Misfits as a Sports Director, I've been looking into other ways of helping and promoting players and coaches – this is what always gave me the most satisfaction in my competitive career. In my teams we often gave chances to young players, we ran academies and scouting grounds. And I know how difficult it is to get started without proper help or guidance when you're still a very young player.
I want to take that experience from competitive League of Legends and make the best use of it for the sake of the players. Prodigy Agency was the best place to do so, with their motto of always putting the players first. Here we can count on a large amount of top-quality people who can help the talent not only with their professional career choices, but also marketing and day to day struggles.
If we can take some of the burdens that the players have to carry, we will allow them to focus more on performing and worry mostly about what is happening on the Rift. This is my goal, to be there for these young athletes' day to day, to be someone they can always reach out to and talk to. And there was no better place to do it than the Prodigy Agency, with the largest number of experts on the market, ready to be there for the players every day.
Lastly, it is very important for me to continue looking for new talent, people who yet did not get a chance to shine on a professional vision. I am extremely happy that Prodigy Agency shares my views in that aspect, so you should expect us to come up with new projects to help the players get the spotlight and chance they have been waiting for!"
Adrian "Hatchy" Widera, LoL Agent – Prodigy Agency