Exclusive Q&A with Robert Chvatal, Chief Executive Officer at SAZKA Group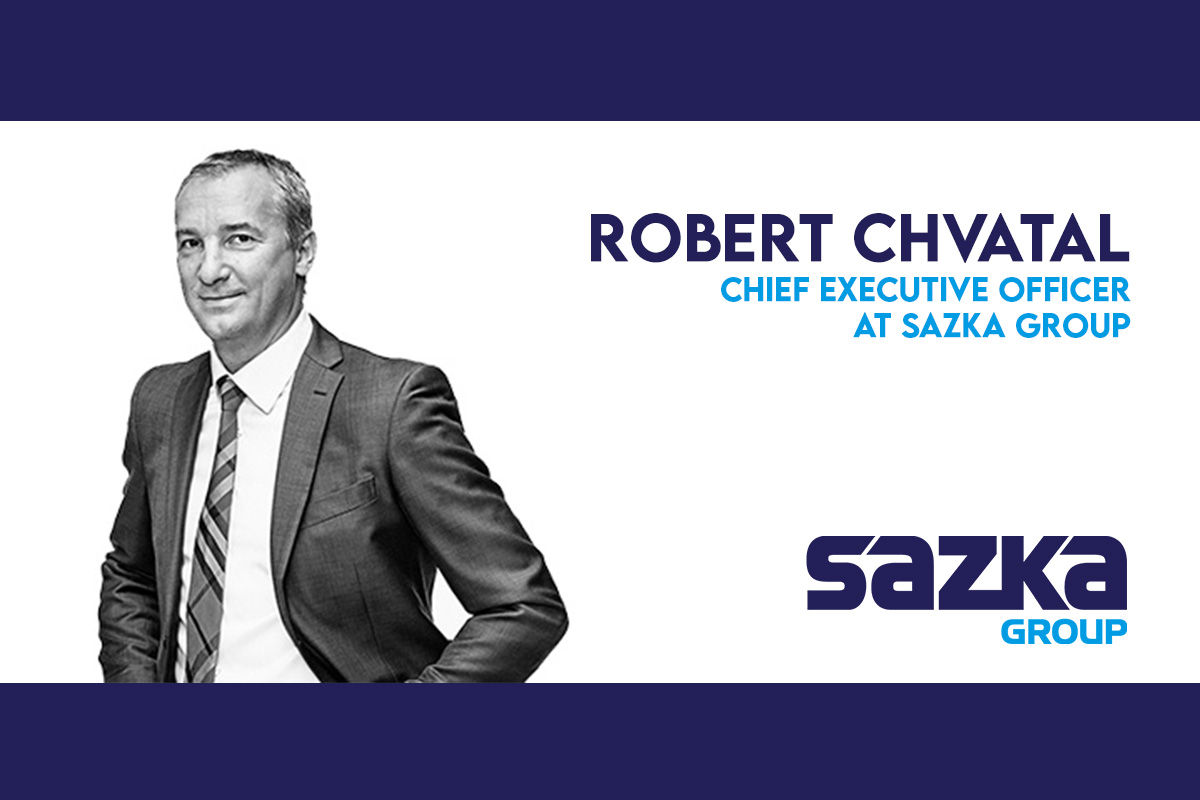 Reading Time:
4
minutes
As CEO of European gaming giant SAZKA Group, Robert Chvátal knows more than most how the COVID-19 pandemic has impacted the industry over the last 18 months. But whilst lockdowns in a number of its markets have taken their toll on the group's retail offering, he is bullish about the long-term prospects. In an exclusive interview for European Gaming, he revealed how the use of technology and a customer-centric approach is driving online growth and allowing operators to provide a safer gaming environment.
Holiday season is often a time for rest and reflection. How do you look back on the last few months and what challenges did it pose for SAZKA Group?
I'm pleased to say that we have managed to remain resilient in what has been an unpredictable period with often disruptive trading conditions. As people will know, 80% of our EBIT is generated through lottery-style games. Clearly lock-downs have had an impact on our operations, with retail in Italy and Greece in particular taking a hit. And yet our strategic focus on online channels paid off. I think the growth of digital sales during the pandemic is very supportive for our future development too. 30 per cent of GGR for our Czech business in 2020 came online and that continues to grow. In Greece, OPAP recently launched a digital entertainment hub and has seen really good take-up of online lottery sales, despite starting from a low base. Retail remains important. Picking it up and rejuvenating it in the coming months is a priority, but online is a rising star providing us with real guidance too.
Across the industry we've seen witnesses the introduction of a wave of new products and a freshening up of old ones. What part has SAZKA Group played in this?
With more and more customers heading online, as well as potential new ones sat in front of their computer and phone screens, it was imperative that we kept our product offering up-to-date and relevant. All our operator companies introduced new content suitable for their jurisdictions. Needless to say, we also introduced new lottery draws too. Hand in glove with this went customer engagement plans that allowed us to showcase the full product portfolio and content diversity that is so important these days. We also saw the roll-out of customer loyalty programs that rewarded our regular players, be they in-store or online. This helped to really personalise our interaction at a time when we were all distancing ourselves from one another as a society. The results to date have been very encouraging.
How has the pandemic changed the way that you approach marketing, particularly when it comes to players who have moved online and those new ones who are joining them?
Interestingly, we are gaining real traction with event-based jackpots with specific themes. Friday the 13th has become a real tradition for us, as many people will now know. There are some key dates when players like to try their luck such as Black Friday top. With millions of people online looking for a bargain, it is a date that resonates in some of our markets. We are often able to collect much higher wagers on these special dates because we're able to market them better. Clearly customer loyalty takes on a new meaning online too. Traditionally, retail has been an anonymous experience with people going to a newsagent or a kiosk to buy a lottery slip. That suits some people and that's fine, but it doesn't allow us to capture anonymised information on consumer trends. Online obviously requires people to register and be verified, allowing us to ensure the are safer from a responsible gaming point of view, which is crucial.
What part is technology playing in providing a better player experience?
We are really making the most of big data, joining the dots between lottery and those who play other games. It has a huge benefit online. But retail loyalty is equally important for us. That's why we offered virtual loyalty cards, where players register online with a mobile number. This then allows us to identify them as a unique player. We also have a proposition in retail loyalty called Wheel of Fortune where participants benefit by being offered a second chance within 24 hours of their retail purchase, for example. People are embracing it because they see the benefits of what is being offered. There is nothing worse than being bombarded with products and services in which you have no interest. Harnessing big data and processing it thoughtfully allows technology to tailor our offering. That has never been more important in a world full of distractions. We also see technology as a vital means of protecting players, more of which is below.
Player protection and the need for safer betting and gaming environments are rarely out of the headlines these days. How is the lottery sector and SAZKA Group in particular dealing with the challenges these concerns present?
SAZKA Group is committed to responsible gaming. It always has and always will be a central plank of our proposition as a business. All of our operator companies are part of European Lotteries, so there's a strict and supervised responsible gaming certification mechanism. In some respects, we're fortunate. In lottery wins are infrequent, compared to games with higher probability and higher frequency. The risk of excessive or problem gaming is small as a result. But there is clearly no room for complacency. Some of our companies run sports and casino betting too, of course, and put significant resources into ensuring customers are supported. We let them know about setting time and spending limits and the advantages of taking frequent breaks. We also educate our employees and store partners in responsible gaming training, so that they can apply the relevant standards and principles. At the end of the day, this should be an enjoyable and playful experience for our customers – and we need to play a central role in maintaining that.

Exclusive Q&A with Aleksey Ulanov, Lead Designer at BGaming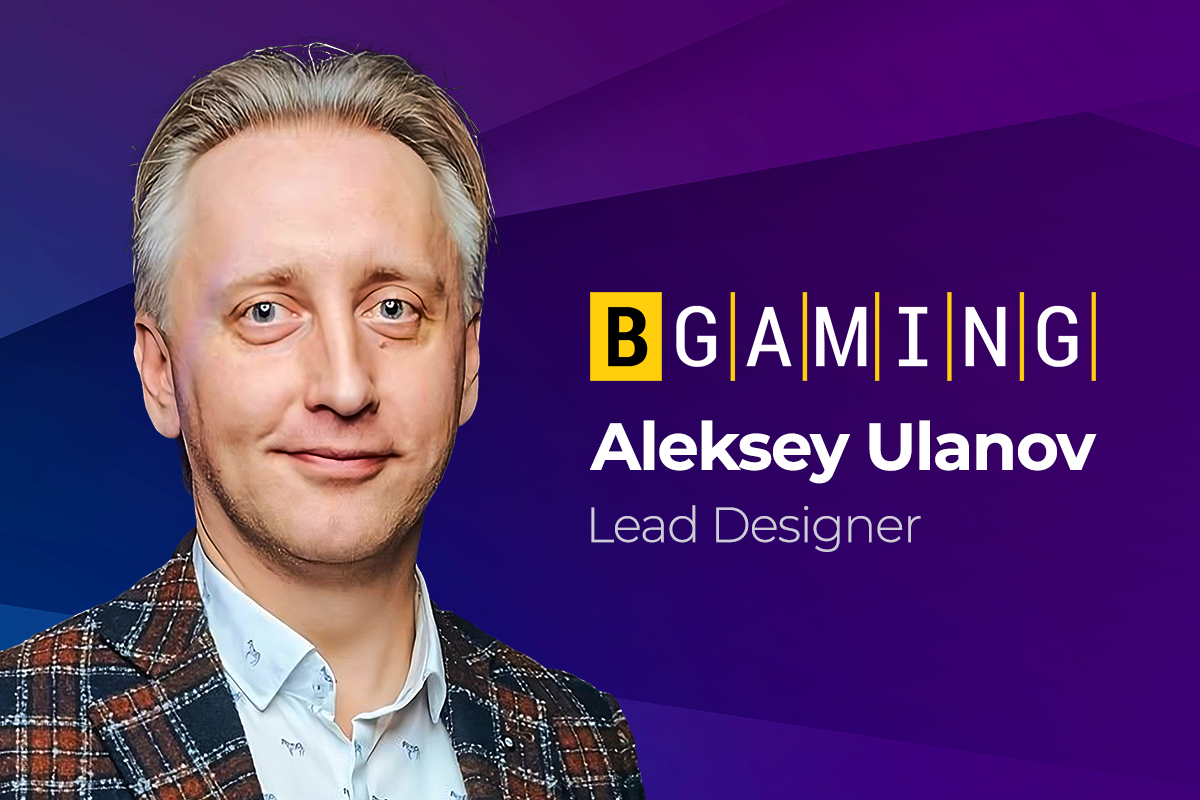 Reading Time:
4
minutes
Thank you for taking the time to answer some questions. Before we jump into the more specific questions, could you please introduce BGaming to our readers?
BGaming is a creative and fast-growing iGaming content provider, as we love to say, converting gambling into gaming. The studio revealed itself to the world with its variety of thrilling online casino games and became the pioneer in supporting cryptocurrencies. 
Our fundamental value is that the Player and Player's choice always come first. For this reason, we constantly analyze and study player needs and preferences to make unique and attractive products. 
What types of games does BGaming's portfolio include?
Today BGaming's portfolio includes more than 80 products such as video slots, video poker, lottery, table games, card and casual games with HD graphics, quality sound design, and a clear user interface for every device. 
Since we strive to expand our network of crypto projects and pass over a successful experience of crypto casinos to fiat ones, we also draw particular attention to our portfolio of Fast (casual) games.
With so many games out there, what differentiates BGaming from the rest of iGaming content providers?
I would say everything begins with the team. BGaming's team includes professionals with 20+ years in the iGaming sphere, which bring vast improvement to work on each stage of game development. Thanks to team experience, we became the pioneer in supporting cryptocurrencies, the first major provider to introduce the Provable Fairness feature in online slots, and have found a perfect balance between ideal visuals and maths, along with rich gameplay and surprising features.
BGaming is a frontrunner in Brand exclusive slots production. We collaborate with casinos as true partners, striving to be flexible and provide their players with the best experiences. We offer a variety of customization packs for casino operators starting from a light touch, through deep customization, and up to an exclusive slot or crash game. 
As I highlighted before, our fundamental value is that the Player and Player's choice always come first. Such a player-driven approach is another essential feature of BGaming.
What are the key guidelines that you follow when designing a new game?
There is a saying in slot development, "The art is what attracts the players, but it is the math that keeps them." 
I'm all too familiar with an excellent math model that suffers if the art does not attract new customers. Our design team puts a lot of effort into characters' creation, pays attention to details, constantly experiments with the graphics, and implements the best practices to make our games eye-catching.
Since we've been creating games for a long time now, we are armed with deep knowledge of the sphere and extensive analytical data. We use it to find valuable insights and better navigate which math, mechanics, sound, and of course, graphics hold the potential to become a hit. These insights and tendencies provide the basis for further experiments in design.
For example, our hit character Elvis the Frog was fueled by such an experiment. We aimed to create a brightly-painted character that could support dynamic gameplay, share the festive atmosphere, be associated with luck, and could be easily recognized. As a result, our Elvis Frog in Vegas appeared and became the best support to the game's captivating math and mechanics.
The game was a blast and Elvis the Frog, who knows how to have a good time and brings luck, became extremely popular.
Is there any room for variety in gambling games? What do you do to avoid producing repetitive games? Slots for example all work following the same basic mechanics. Is it possible to keep the experience fresh?
A player is a king in iGaming. Some players value variety, while others stick to particular math, mechanics, or design.
Most content providers are balancing fresh experiences and classic, well-loved features and characters. Learning from complementary spheres, such as game development and crypto space, works well in our case.
We have a successful case in our portfolio, the pack of Fast g
ames. This genre of games came from the crypto casinos. Clear rules, rapid results, and simple graphics are the features that unite these games. Our fast games package includes five games now: multiplayer crash Space XY, Plinko XY, Rocket Dice XY, Heads&Tails XY and Minesweeper XY. The games are much different from what we used to see among classic slots. But we notice the success of these games at crypto casinos and want to pass it over to fiat ones. 
Analytics helps us understand the gaming space changes, highlight trendsetters in math, mechanics, and art, and keep the experience not only fresh but, first of all, relevant.
Could you tell us a bit more about current trends? What makes a game successful nowadays?
We analyze players' preferences from release to release and see that it's always a good idea to allow players to choose extra bonuses. 
The Player's interest in the game can be increased if the game's mechanics offers features that provide rapid results or multiply the winning chances.
Among particular audiences, if we talk about crypto gamers migrating to fiat casinos, there is a tendency to simplify mechanics and art. But at the same time, this audience brings high standards for transparency in game results and freedom to choose game currency.
Unfortunately, or maybe, fortunately, there's no "one size fits all" solution to make a game successful. Great space for action and experiments, though! 
Finally, without sharing too much information, tell us about what we can expect in the future from BGaming!
For the new releases, we are working on upgrading the package of Fast games in our portfolio. This year it will grow to at least ten games, including new games Keno, Limbo, and Mines. Also, BGaming works to expand its portfolio with a Wheels, BlackJack and Dice Battle towards the end of the year. 
A new version of our big hit Lucky Lady Moon enhanced with popular MEGAWAYS™ mechanics launches this July. The slot will be fitted with thrilling features, including Free Spins with the Wheel of Fortune, Refilling reels and Wild symbols with x2 multiplier.
To sum it up, BGaming is on the way to strengthening its positions and presence in the European  and LATAM regions, which means a lot of great things ahead! 
Making a lasting mark in a new territory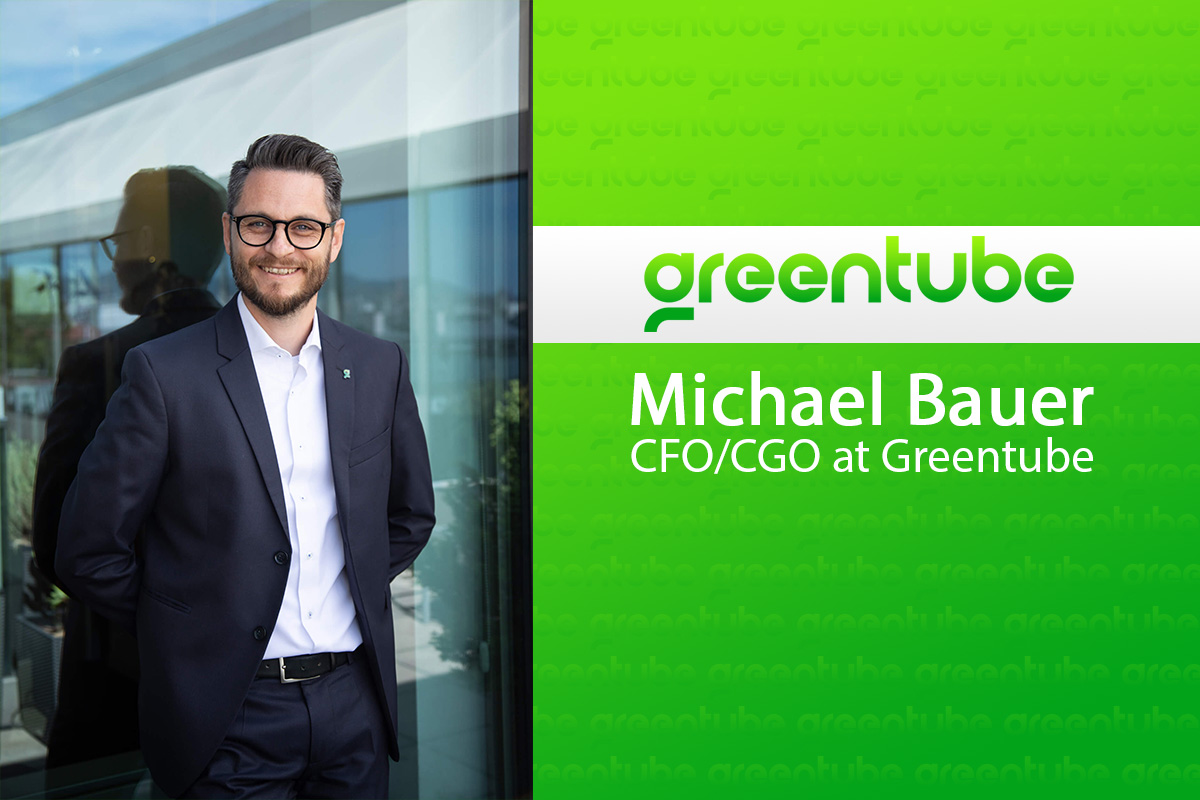 Reading Time:
4
minutes
We talk to Michael Bauer, CFO/CGO at Greentube, to discover the key elements to a successful entry into a new market.
What has to be taken into consideration before entering a new market?
Michael Bauer: The first aspect to consider is whether or not our games already have traction in a particular region, this can be in either social casino, or the land-based environment. If we see that this is indeed the case, then the decision-making process is a much easier one as clearly, this is a positive sign as to our potential within that jurisdiction.
Secondly, we have to take into consideration the market itself. How big is it, what is the overall population, how does that break down into demographic groups and what is the average income? All of these questions are pertinent. We also have to look at how the market is shaped by regulation, for example is it reasonable from a taxation perspective and in terms of products and content, or are there any major restrictions in place? All of these factors are in play when we are deciding whether or not a market is attractive to us.
By way of examples, looking at the Czech Republic and German markets, they have heavy restrictions in place on the product. Germany has a €1 limit on stakes and five seconds between spins, while in the Czech Republic, you also have maximum win limits. This can make products less attractive for players and from a supplier perspective an amended product, which is less scalable and attractive.
How important is it to utilise local expertise within a market?
It is usually very important, because markets are all different to one another in certain respects and this means a one-size-fits-all approach cannot be successfully rolled out across multiple jurisdictions. This is true for both suppliers and operators, and arguably even more crucial for the latter. Operators must have a detailed knowledge of local marketing networks, compliance aspects of regulation and local player tastes and preferences. Local expertise is an integral part of the growth journey towards being an important player in a market, there is the potential for an operator to buy their way to success through marketing, but it is a costly approach.
Are the current conditions in Germany an illustration of potential difficulties of entering a new territory?
Germany is the best current example of potential difficulties when entering a new market due to regulation. It is the first regulated market I have seen that has created an environment that is particularly unattractive for players, causing channelisation rates which are only around 20%. In addition, the regulators have struggled to issue licences. As things stand at present, what the regulation is creating does not lead to the desired outcome – the channelisation of the player base into a safe, regulated environment.
Is there an expectation for both operators and suppliers to enter every regulated region?
To a certain extent, yes. Our bigger, global customers are asking us to join them when entering new markets. We experienced this in both Argentina and Ontario, as well as other smaller regions. The issue here is that a market may not necessarily be attractive enough for us as we have too many other opportunities to tackle at the same time. When we are dealing with a smaller jurisdiction, the cost of entry and resources may be better funnelled towards the bigger openings.
Certain operators may seek to launch games on as global a basis, but this is a trend that is becoming less prevalent, which is down to different regulations and operators utilising various platforms in certain regions.
How long does it take to know whether you have been successful in a market? How is that success measured?
When a new region opens up and the regulations in place are crafted carefully, such as in the Netherlands for example, operators who gain a licence are able to ramp up quickly. We have also seen in Switzerland that markets can become very interesting, very quickly. Our measure of success is market share, where we receive feedback from operators on the success of our games. The other aspect is the GGR we are generating in a region and the number of players we are reaching. It may be that a certain jurisdiction has a weak currency, or low local purchasing power, but where there are many people playing our games. Colombia is an example of this, where the currency is not as strong as the European markets we operate in for example but we have a large player base, and can also be regarded as a success. Germany is a less than ideal example, because players are leaving the regulated market, and we cannot supply the black market.
Do you have any particular examples of successful or non-successful market entries?
The starting point of a successful entry for us is usually predicated on being first to market. We achieved that in Switzerland and the Netherlands, where on day one of regulation our games were available to play. In itself, this is a success because it's normally very tricky to be that fast. Secondly, after a certain time you look at how big your market share is. Switzerland, the Netherlands, Poland and also Norway are good examples here, as we quickly gained market share through the latter with state-owned Monopoly holder Norsk Tipping. You also have high hopes of certain jurisdictions that don't come to fruition, which despite best intentions and plenty of hard work can be out of our hands due to regulations requiring amendments of games and stakes.
Exclusive Interview: Vivo Gaming's New CCO Neil Howells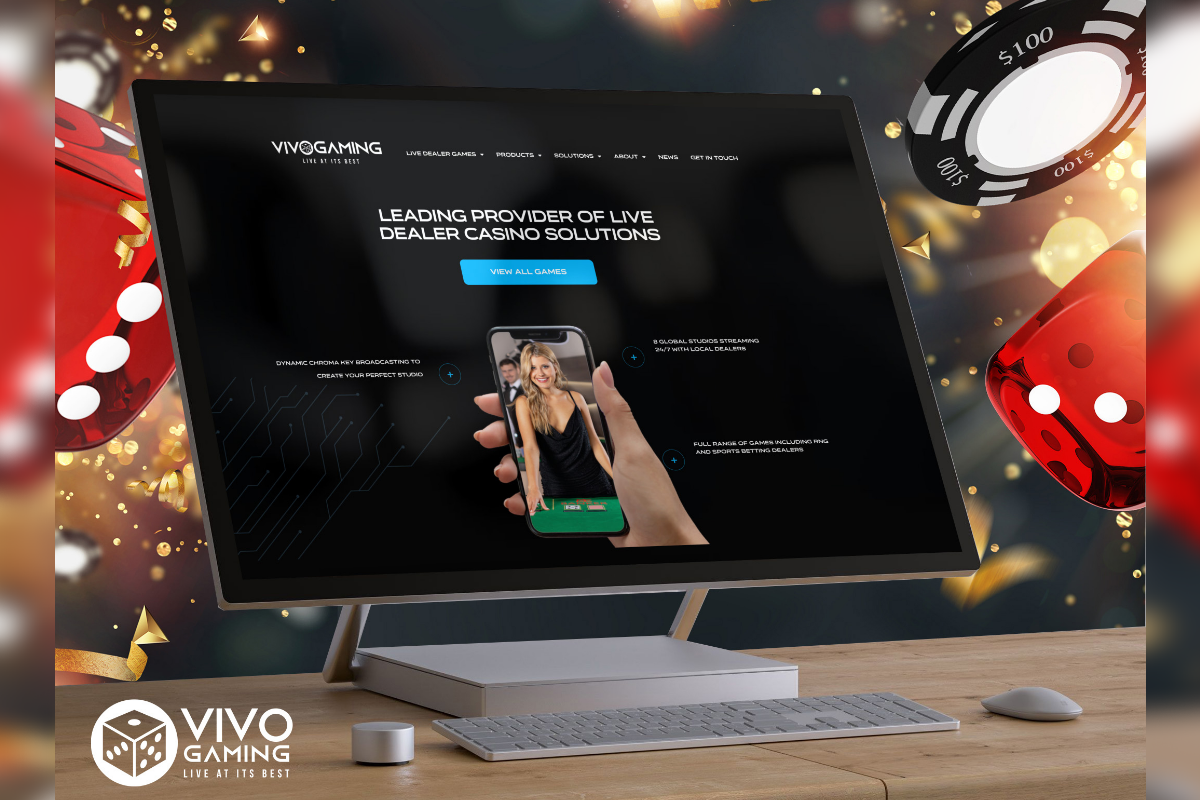 Reading Time:
< 1
minute
Neil Howells, the new CCO of the live dealer platform provider Vivo Gaming, speaks about what he hopes to achieve in the role and the latest innovations the company has to offer in the live space.