EPIC Risk Management launch new holistic Gambling Harm Education Programme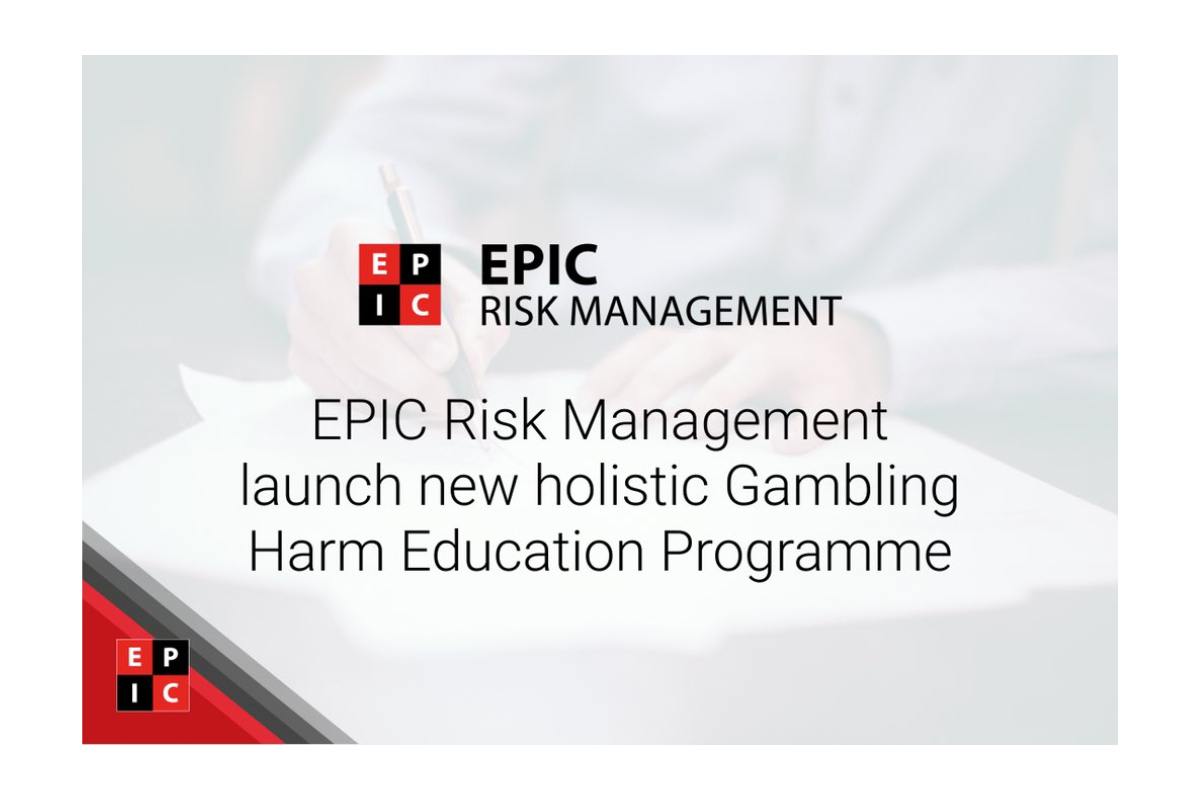 Reading Time:
4
minutes
With an ever-increasing spotlight on addiction and mental health issues shining on the UK's schools as they return for the new term, a leading gambling harm minimisation consultancy is teaming up with new partners for a self-funded independent programme to reinforce the importance of education, awareness, and prevention surrounding gambling-related harm.
In a first-of-its-kind development, EPIC Risk Management have teamed up with addiction and mental health practitioners WHYSUP and one of the UK's most respected independent providers of mental health training, Teen Tips, to create the holistic, fully evaluated, Gambling Harm Education Programme, which will be delivered to students aged 15 to 18 at 200 secondary schools and colleges during the 2021/22 academic year.
Around 500,000 children aged 11 to 16 are thought to gamble every week in this country and 87% of young people in the UK play online games every day, highlighting the importance of bringing a sensitive and often secret topic into open discussion. This is especially pertinent as a topic of concern for the new academic year in light of reports suggesting that the ongoing Covid-19 pandemic has increased levels of participation in online gambling and gaming, as well as creating a marked rise in mental health concerns among children.
Also catering to parents and teachers, this new programme will involve a combination of online webinars and video content alongside face-to-face delivery. It fuses the delivery of lived experience stories, in partnership with WHYSUP, for students in school years 10 to 13, Teen Tips online webinars for parents and teachers, online resources and information packs for all secondary school aged children, and access to the EPIC information app.
The impactful, market-leading sessions will be offered to state schools, with the aim of increasing awareness around gambling harm in order to identify and mitigate the risks that problem gambling can create. It will cover subject areas such as industry practice including advertising, differing product risk profiles, pathways of support and how to identify the signs of harm in yourself and your classmates.
EPIC will continue to also work with independent schools on a privately funded basis.
The sessions will be continuously adapted to incorporate the ever-changing nature of potential threats to young people, including live developments in esports, cryptocurrency trading and gaming issues, such as skins and loot boxes.
The worrying statistics about addiction and mental health among young people are a matter of huge concern to EPIC's Director of UK and Rest of the World, Patrick Foster, who explains:
"The workshops we deliver to this sector are crucial in educating young people on the damage that gambling and gaming can cause because despite being a vulnerable demographic, most are oblivious to the potential consequences of their actions.
"Our work with young people continues to be the most important work that we do, and always will be.
"Bringing in the expertise of WHYSUP, who have lived the desperation of gambling harm and other addictions first-hand, and Teen Tips, who are already working in a high number of UK schools and having a positive impact on the mental health and wellbeing of young people, is a powerful combination. We know that bringing them in to enhance the crucial message around gambling harm minimisation that we already deliver at EPIC is going to prevent an immeasurable number of people from falling into the same difficulties as so many before them."
Founder and CEO of EPIC Risk Management Paul Buck continues:
"The education of our next generation is crucial and EPIC have now worked directly with over 100,000 children aged 14+ directly since 2018. Sharing lived experience, in a professional and engaging manner, is the best way to raise awareness to the next generation of the potential harms of gambling, gaming and new threats such as cryptocurrency and esports. The same as drugs, alcohol, stranger danger and sex, we must educate our next generation around the risks they will encounter growing up.
"There is an undisputed link between mental health and addiction, so it makes perfect sense for us to provide a rounded offering explaining how the various elements affect one another. We are proud to partner with WHYSUP and Teen Tips to ensure that our education is holistic, covers a wider curriculum and raises awareness of the dangers rather than place all the responsibility at the individual's door. Our programme will be fully, and independently, evaluated.
"By involving the care providers too – parents, guardians and teachers – we're helping everyone to recognise the tell-tale signs of addiction or a mental health issue that could lead to problems down the line, allowing treatment or mental health services to be sourced before serious problems arise.
"We will be working hand in hand with the school wellbeing and safeguarding officers and we believe that this programme will prevent many families and individuals from being harmed in the future if they're alerted to why this is such a vital temptation to avoid."
Thoughts from our programme partners…
"We are extremely pleased to have been able to be part of the development of this ground-breaking education programme.
"Building on our existing relationship with EPIC and working in collaboration with Teen Tips allows us to utilise expertise and experience, which adds value to the programme.
"The outcome is a project that not only addresses gambling related harm, but also increases awareness around mental health and its impact. The sessions will also include information on warning signs and links to support.
"After the last 18 months, never could the timing of this project be more relevant.
"We feel the inclusion of all key stakeholders adds value and holding student, staff and parent sessions will make a huge impact."
Mark Murray, Director, WHYSUP Ltd
"I am so pleased we are able to contribute to this important and timely project because we have seen first-hand, the devastating impact gambling addiction can have on the lives of young people and their families.
"It is a problem which often goes unseen until it is causing significant damage, and we believe young people need to be informed about how they might be unwittingly lured into gambling.
"Whilst educating pupils is vital, it is also important that those supporting them – i.e. parents and schools – know how to empower young people to manage the risks and avoid harm, how to identify those who are involved in problematic gambling and what we can do to help them.
"This is the first harm reduction programme which is truly independent and speaks to all stakeholders and we are extremely proud to be a part of it."
Alicia Drummond, Founder, Teen Tips Ltd

PRAGMATIC PLAY KICKS OFF THE CELEBRATIONS WITH DAY OF DEAD™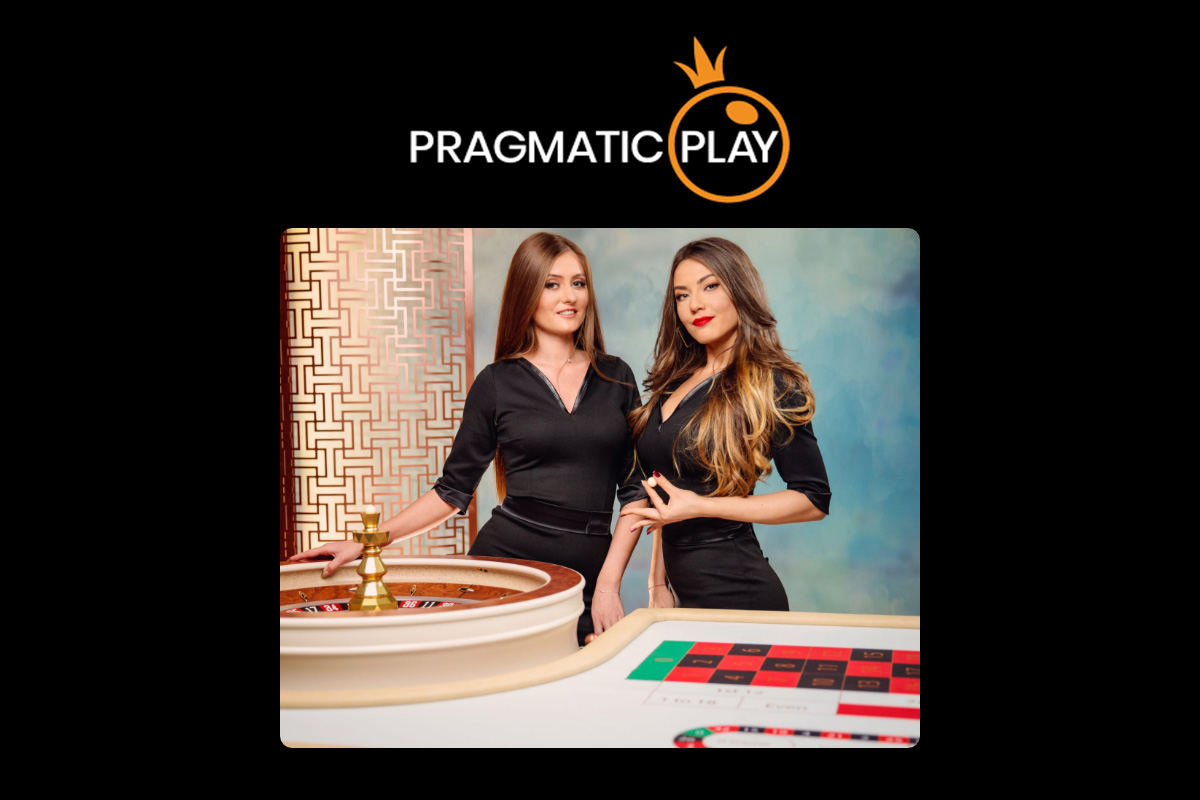 Reading Time:
2
minutes
Pragmatic Play, a leading content provider to the iGaming industry, invites players to lace up their dancing shoes and join the celebrations in new release, Day of Dead™.
Bursting with eye-catching visual effects and a fiery fiesta soundtrack, the stunning game provides players with a unique slot experience inspired by the popular Mexican national holiday, Dia de Muertos.
Central to the game's action are the Wilds, one of which will move one space across the reels with each spin until they fall off, paying any wins and triggering respins before they do. Respins will continue to take place until there are no Expanding Wilds in view.
Landing three Scatter symbols on the first, third and fifth reels in the base game triggers the Free Game feature. There is no set number of spins here, rather the feature will continue to operate as long as there are Expanding Wilds on the screen.
Players in eligible jurisdictions can take advantage of the Buy Feature, costing players 100x their stake to trigger the Free Game feature on the spin that follows.
Day of Dead™ arrives swiftly after recent hits Cash Bonanza™, Mystic Chief™, and Piggy Bank Bills™, which exist amongst a collection of over 200 HTML5 titles in Pragmatic Play's award-winning games portfolio.
Yossi Barzely, Chief Business Development Officer at Pragmatic Play, said: "Dia de Muertos is a very unique festival that has some very eye-catching visuals associated with it, therefore we wanted to create a title that provides a true feast for the senses.
"We are thrilled with how Day of Dead™ has shaped up, with its dazzling graphics and unique mechanics combining to bring something entirely new to our portfolio."
Pragmatic Play currently produces up to five new slot titles a month, while also delivering Live Casino and Bingo games as part of its multi-product portfolio, available through one single API.
Golden Hero introduces a trick or treat in Jewel Race Halloween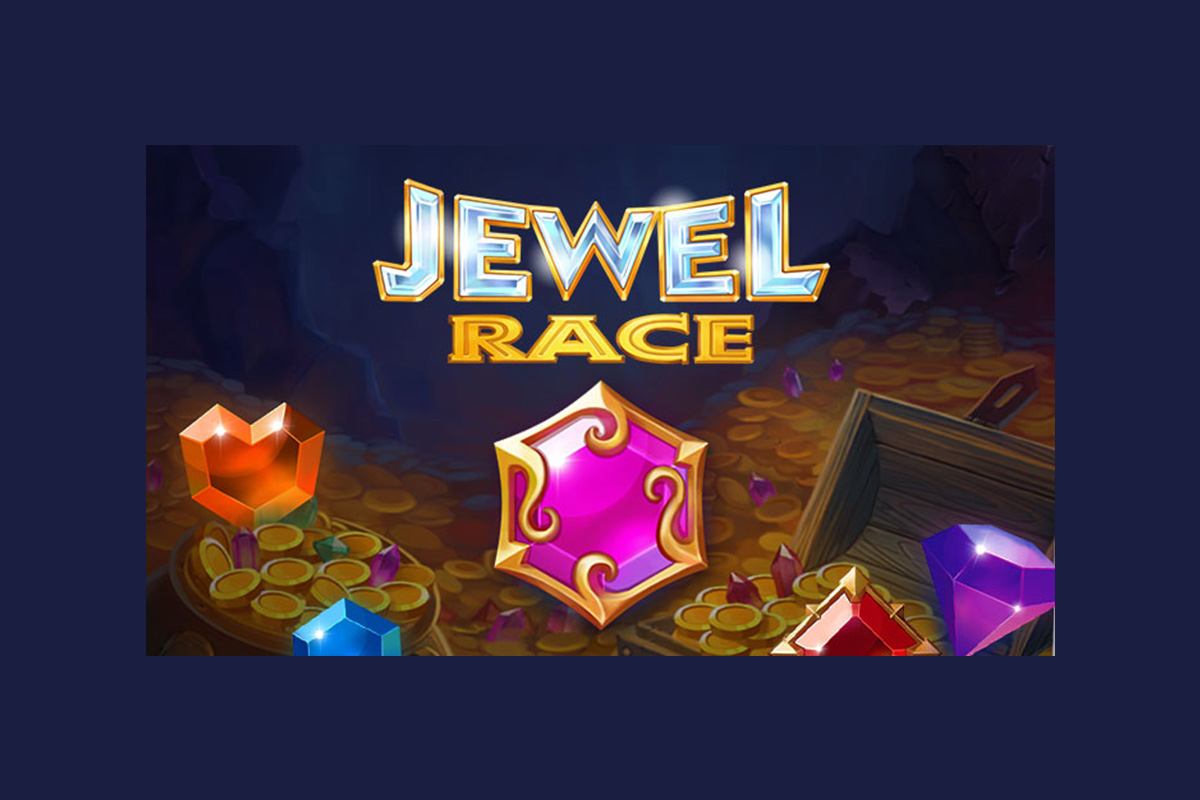 Reading Time:
< 1
minute
This Halloween, Golden Hero has something extra special cooking up for you.
One of their most popular games has been dressed up in the spookiest way to give you a real trick or treat.
Jewel Race first saw the day in March 2018 and quickly became a favourite among players wanting to win. The game is fast paced and has an extreme hit rate that will dish out winnings on a regular basis to its players. 3 years down the line its loyal players still keep coming back for more. Jewel Race is a catchy real money game flirting with casual games. The game is a 6 by 6 symbol matching grid game with a Free Spins Feature, taking players on a quest to recover hidden riches by collecting matching jewels.
A year and a half after the original game was released a sequel entered the market where the game was transformed into a Winter Wonderland and this Halloween, Jewel Race has moved into a haunted house filled with bats, pumpkins, cauldrons and scary eyes. Keep a close watch on the Wild mirrors and the Scatter eyes for bigger treats.
Game play and features Jewel Race Halloween is a 6-row, 6-column matching symbol game with a Free Spins Feature. Get 3 or more consecutive symbols to win. Winning combinations are removed, making the remaining symbols collapse downwards and new ones drop
down to fill the gaps. As long as symbols on the board collapse the Win Multiplier is increased.
BETER has added yet more events with AI tournaments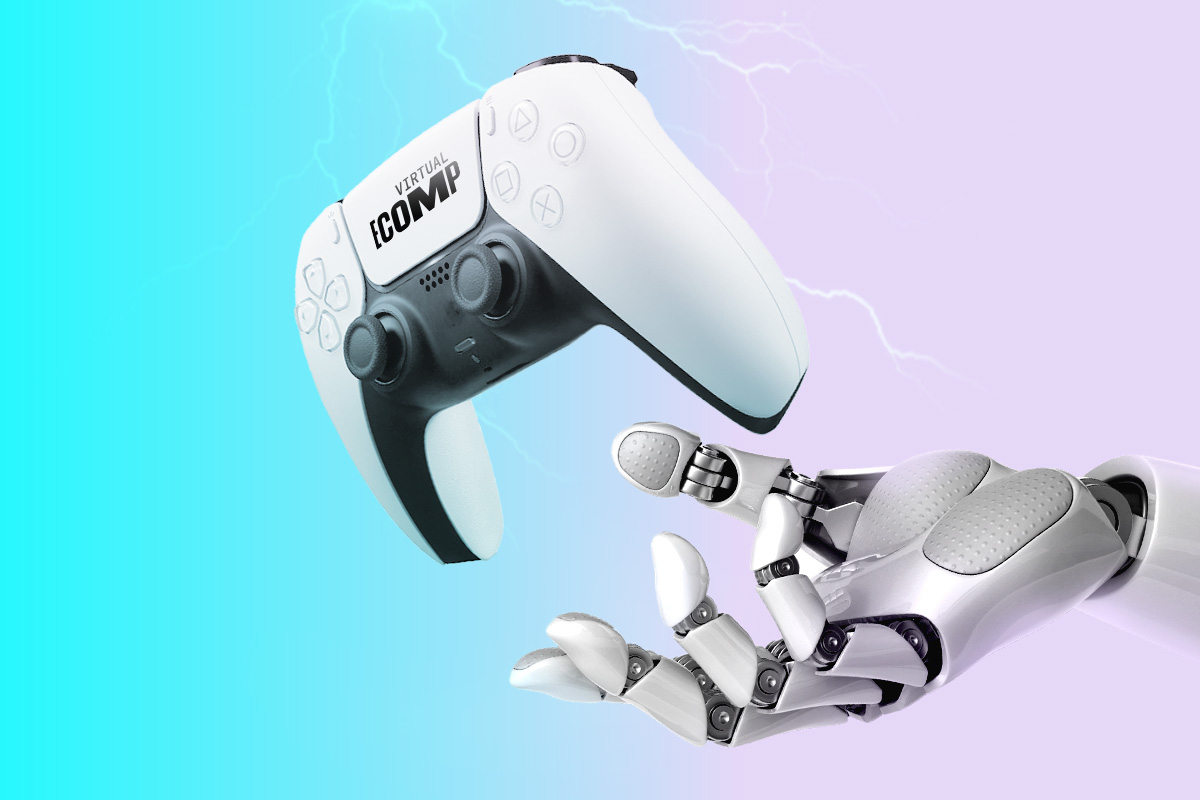 Reading Time:
2
minutes
Sports and esports betting provider BETER has added yet another string to its bow with the arrival of Virtual eComp Artificial Intelligence esports tournaments, which include cyber football and cyber basketball matches and chalk up 1m total views every month. With this new addition, BETER now provides live streaming, live data and odds for 4,500 events per month for sportsbooks.
Virtual eComp_Football involves 3,000+ fast, thrilling virtual football matches every month. These matches are held on weekdays between 5:00 am – 7:00 pm (UTC) and last for 12+ minutes. Customers can place bets on up to 10 markets per match.
Virtual eComp_Basketball is an enthralling tournament, featuring gripping AI vs AI matches that are bound to have bettors on the edge of their seats and offer them an immersive, realistic experience. Cyber Basketball — 24/7/365 tournaments that fill sportsbook's free airtime with 1,500+ events per month. Each game has four 8-minute quarters and allows bets on up to 18 markets per event.
"AI tournaments are a fantastic solution for sportsbooks. They ensure stable margins and revenue growth for our clients, full integrity and with many matches on offer, the fun never stops with Virtual eComp matches.
AI tournaments are organised in strict accordance with these tournaments' policies of transparency and fairness, which makes our products safe and trustworthy", says Gal Ehrlich, CEO of BETER
What's more, BETER's in-house trading team compiles BETER Live Data to ensure that end users can take advantage of the widest possible selection of markets and odds for each and every Virtual eComp event. With Virtual eComp_Football (Soccer) and Virtual eComp_Basketball tournaments, BETER's clients can count on stable 10% margins and predictable revenue growth.
BETER has been powering 8 different sports and esports disciplines of the Setka Cup, ESportsBattle, and Asia Pro League and making their content 'beterable', i.e., providing live streaming, live data, and odds for these tournaments since 2018. They also price up local and international esports tournaments and offer in-play and pre-match trading with instant bet settlement. BETER makes more than 25,000 events per month 'beterable'.