15 years' service for ITL Customer Support Manager Mirko Zwing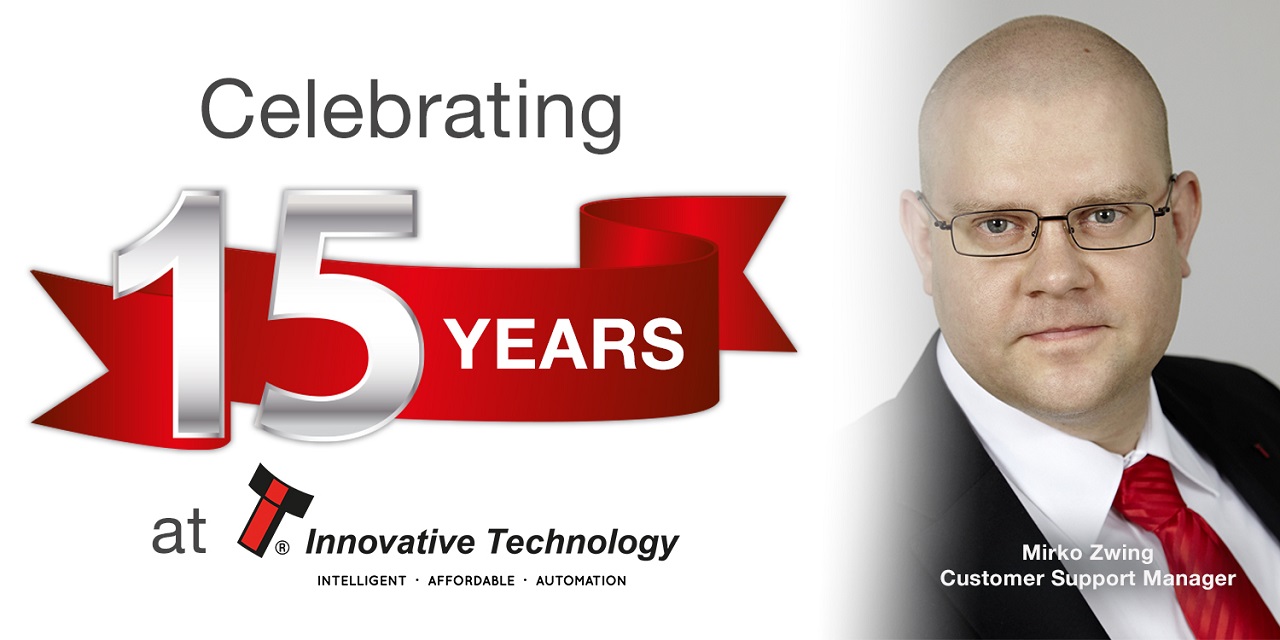 Reading Time:
2
minutes
Innovative Technology have announced that one of their long-standing technical support personnel is celebrating 15 years' service with the company this month. Mirko Zwing is based in ITL's German office in Pinneberg and has been given a series of promotions over the years.
Commenting on this long-standing achievement Mirko said, "I first joined ITL in 2006 as a Repairs Technician, just as the original NV10 was released. Soon after I started at ITL, the company began to release many new products and I was responsible for providing customer training for the BV range of validators. I gradually moved from my repairs role to being appointed the first, dedicated Customer Support Engineer in Germany in 2009. The German support team later merged with UK Support where I enjoyed being part of a bigger team and soon took the role of Lead Customer Support Engineer.  Then in March 2020 I was delighted to be given the opportunity to take on more of a management role as Customer Support Manager, heading up the UK & Europe Technical Support teams for gaming customers plus responsible for support in Spain, South America, Asia & Oceania for both gaming and retail clients."
Speaking about Mirko's commitment to ITL, VP for Customer Support Andy Bassam said "Mirko is a valued member of the support team who has had a number of successful promotions at ITL over the years. His product knowledge, technical skills and management abilities are exceptional, and he is a vital member of my team. He has been crucial in providing technical support and training to customers for our new Spectral products, ensuring they have access to the support they need to make sure they get the best from these latest technologies in order to add value to their businesses."
Commenting on Mirko's achievement, Marcus Tiedt, Sales & Marketing Director for ITL, also based at ITL Germany said, "I am proud to say that I have worked with Mirko throughout his career with us and he is a key part of the ITL family here at the German office. I would like to take this opportunity to congratulate Mirko on his impressive time at ITL, his commitment to the company and the excellent job he is doing managing a large team of first-line technical support advisors and technical engineers to ensure first class customer support is given to each of our customers."
Concluding Mirko commented, "One of the favourite parts of my role is being able to travel to provide direct technical support and undertake installations for our customers all over the world. I have missed not being able to do this during the COVID pandemic and so I can't wait to restart my customer visits, and to coach ITL support advisors and engineers in person. I have been fully committed to ensuring our customers receive first-class technical support for the past 15 years and I look forward to continuing this for many years to come."

CasinoAlpha Ireland Has Launched; Company Expands Market List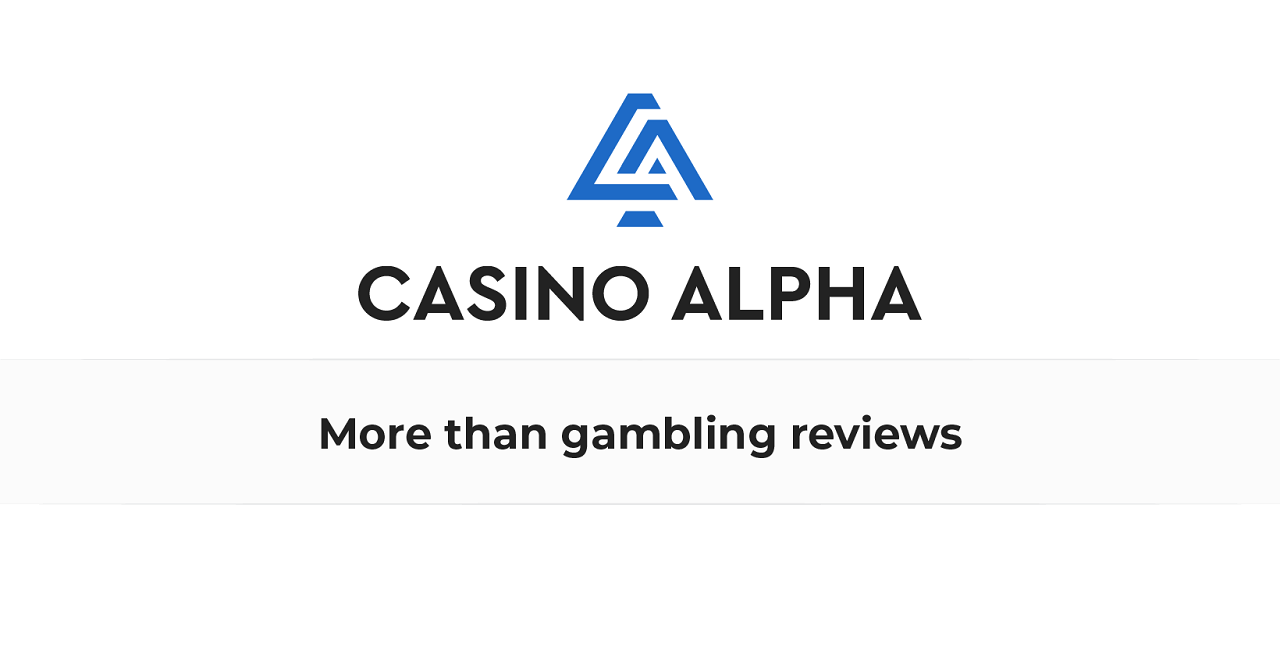 Reading Time:
2
minutes
Casino Alpha Ireland is now open to the public, allowing Irish online gamblers to use their services. Their chargeless database contains online casino operators and subsequent offers tailored to Ireland.
Looking at the product in-depth
The basis of CasinoAlpha is a selection of online casinos that are licensed by the Irish Revenue Commissioners, which issue the Irish Betting License, or other regulatory bodies like the Malta Gaming Authority, the UK Gambling Commission, etc.
Their offer ranges and active options are compared to one another and analysed by the site's permanent contributing authors.
As CasinoAlpha usually operates, painting a clear picture of gambling products is just a facet of the published content. Things go further on the site.
Educational resources
The main subjects tackled in these tabs relate to gambling addiction awareness, legal terms that are required, and game rules and strategies.
Texts that get to be published are a joint effort of the researchers, authors, and reviewers. They also undergo alterations when the theme is subject to change.
Blog section
Commonplace with their practices and trends, Casino Alpha Ireland has a blog section. It is aimed to bring gambling specialists' perspectives on subjects that matter to Irish readers. Local trends and events are to be described there.
Additionally, global occurrences that affect Irish players to varying degrees will be brought to their attention in this section. The authors will lay the facts through the scope of local meaning and consequences.
CasinoAlpha Ireland pledges
As done before, Casino Alpha will add a layer of objectivity to the gambling industry with the goal of enabling better financial decisions for players.
That will happen through their analyses, texts, and consistent updating of the facts when needed. This is a fueling approach for all markets where CasinoAlpha has been active.
Head of content Adina Minculescu statements
"Through forming and expanding our team with members with various academic backgrounds, we aimed for data accuracy and critical thinking."
Data is filtered through online and land-based casino experiences. The end result is a combination of day-to-day cases and analytical information meant to help towards better decisions.
"Our principles are set and we are working to improve our work as time passes and brings new developments in trends and player needs."
Expecting developments
CasinoAlpha's scope will continue to expand to other markets in the future, using the same techniques and principles.
They will continue to integrate significant legislative changes and gambler tendencies to cater to their users in a satisfying capacity.
Top UK bingo sites 2022 and why
Read this article to find out why you should consider trying the best UK bingo sites in 2022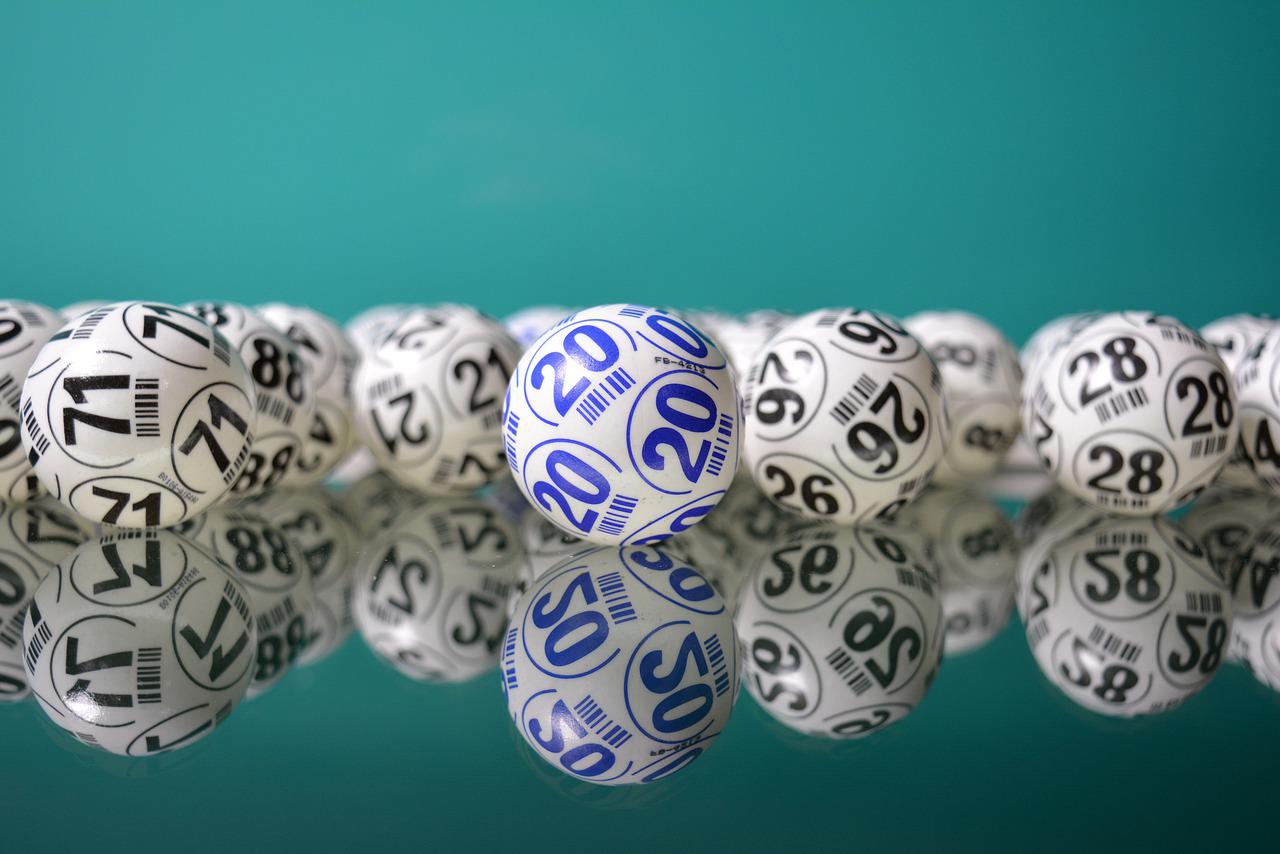 Reading Time:
3
minutes
Bingo websites are a fun, engaging, enjoyable way to play bingo and win big cash prizes. However, not all of them are the same. Moreover, choosing the top UK bingo sites in 2022 can be very difficult. That is where we come in, with our expert knowledge of online bingo sites and everything you need to know about them. Read this article to find out why you should consider trying the best UK bingo sites in 2022:
Foxy Bingo
Foxy Bingo is one of the oldest online bingo sites in the UK. Over a decade of experience, it is still going strong, with some of the best games and bonuses around.
The site offers players a choice of 90 balls and 75 ball bingo games, including some unusual variations on the classic game. There are also slots, video poker, and keno games for those who prefer something different.
Foxy Bingo has an excellent loyalty scheme that rewards players with points whenever they play any game at the site. These can be redeemed for cash prizes or casino bonuses. The site also has regular promotions where you can win instant cash prizes or free spins on its slots games.
Gala Bingo
Gala Bingo is the largest bingo operator in the UK. It has over 600 bingo halls across the country, giving you plenty of choices for finding a location near you. The site also offers slots, casinos, and instant win games.
You can play for real money on Gala Bingo or just for fun with no risk of losing any money. If you choose to play with real money, you have some great deposit bonuses available and regular promotions where you can win free tickets to go towards playing in the main room.
There are three different rooms on the site: 90 ball, 80 ball, and 75 ball bingo games that each offer different types of prizes and jackpots. Moreover, there are also several specialty rooms where you can win prizes such as a cruise, car, or a house. You'll find rooms for all tastes at Gala Bingo, so there will be something for you here, whatever type of player you are.
BetFred Bingo
BetFred Bingo is an online bingo website that has been in around for years. The bingo site uses the Playtech software platform, which has been around for over 20 years and is one of the world's most popular and reliable gaming platforms.
BetFred Bingo offers players a huge number of different bingo rooms, including 90 balls, 75 balls, 75 balls Super Jackpots, 90 ball Super Jackpots, and even 60 ball bingo games. There are slots games available at this site if you fancy a break from your favorite game.
The minimum deposit required at BetFred Bingo is just £10, while they offer a range of deposit bonuses alongside daily, weekly and monthly promotions. They also have an extensive VIP program where players can earn points by playing at the site and use these points to purchase real cash prizes.
Wink Bingo
Wink Bingo is one of the top UK bingo sites on the market, with several great features and promotions to keep you coming back for more.
The site has a massive selection of games, including 90 ball and 75 ball bingo, slots, and instant win games. There are also special games that run every day, such as progressive jackpots and guaranteed prize pools.
Wink Bingo is known for offering some of the best signups offers online today. You can get up to £100 in free cash on your first deposit at Wink Bingo!
Wink Bingo offers a wide variety of deposit methods, including credit/debit cards, Neteller, Skrill, and bank transfers. You can also withdraw your winnings via PayPal or bank transfer. The minimum withdrawal amount is just £10 at Wink Bingo.
Mecca Bingo
Mecca Bingo is a site that's been around for a long time. It's not the biggest site, but it is one of the longest-running sites in the UK.
The site has a very friendly, welcoming vibe, and the games are easy to play. The chatroom feels like a real community, with people chatting and helping out newbies.
There are some great promotions on Mecca Bingo, too, including many money-can't-buy prizes. You can also get up to £100 every day if you have an account with them.
Final Takeaway
If you are playing online bingo, selecting a good site to play at is of paramount importance. Of course with so many sites out there. Therefore, we understand that it is not easy to choose one. Nor is it easy to get the top uk bingo sites by reading reviews or forums. Try these sites above for the best bingo experience.
Coolbet joins the International Betting Integrity Association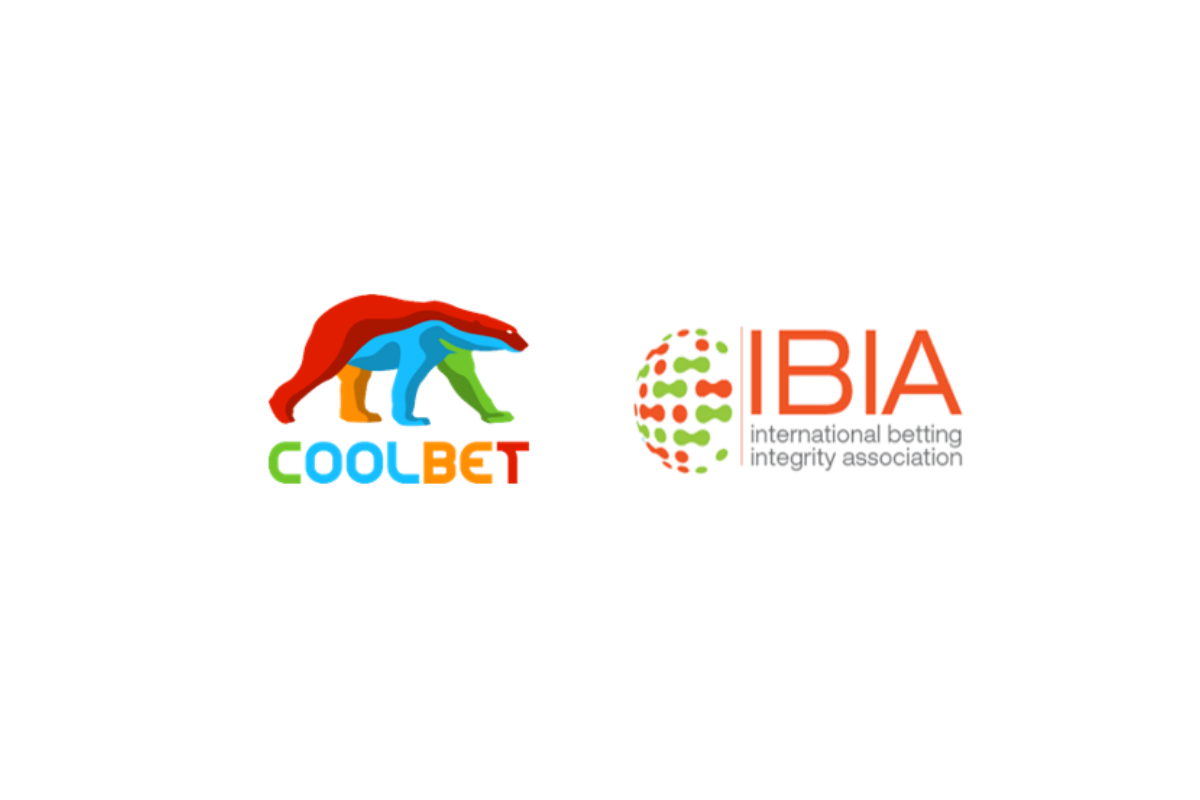 Reading Time:
< 1
minute
Coolbet, part of the Vincent Group acquired in 2021 by GAN, a leading North American B2B and B2C internet gambling company, has joined the International Betting Integrity Association (IBIA). It follows the operator's approval by the Alcohol and Gaming Commission of Ontario (AGCO) to offer online gambling services in the Canadian province. The operator also holds operating licences in Malta, Sweden and Estonia and joins many of the leading regulated sports betting operators in the world, with IBIA members accounting for over C$160bn (€115bn) in global betting turnover per annum and nearly 50% of all regulated commercial online betting.
Endre Nesset, Senior Vice President of Global Sports at GAN Limited said: "We are very pleased to be part of the IBIA. There is strength in numbers and power in unity, and together with the rest of IBIA's members we are in great position to help maintain integrity and stop foul play in our industry."
The International Betting Integrity Association is the leading global voice on integrity for the licensed betting industry. It is run by operators for operators, protecting its members from corruption through collective action. Its monitoring and alert platform is a highly effective anti-corruption tool that detects and reports suspicious activity on its members' betting markets. The association has longstanding information sharing partnerships with leading sports and gambling regulators to utilize its data and prosecute corruption. It represents the sector at high-level policy discussion forums such as the IOC, UN, Council of Europe and European Commission.