Nintendo Switch™ launch for Ferly and QubicGames' Momolu and Friends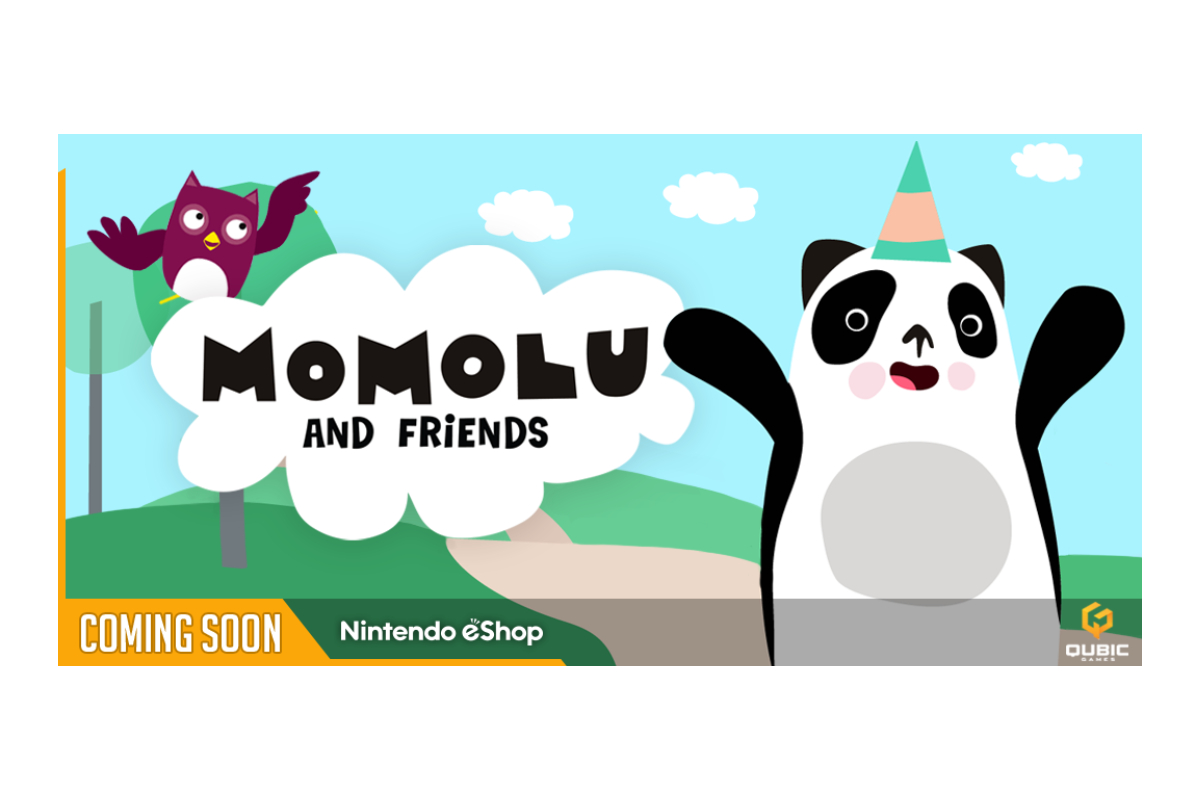 Reading Time:
2
minutes
Ferly, the Finnish animation, publishing, and licensing studio, together with QubicGames, the Polish games studio today announce the extension of Ferly's successful Momolu and Friends brand with the launch of its Nintendo Switch game.
Momolu and Friends is a wonderful game designed for pre-schoolers, where familiar characters help children learn the alphabet, colours and numbers through a dozen playful minigames.
The game follows Momolu, a gentle, unassuming panda who has a knack of stumbling into situations requiring his help. Momolu's friends experience their own set of everyday problems which are solved through creative thinking and collaboration:
In the game players join Momolu to help the other animals find solutions to their challenges by encouraging them to use their own skills and strengths. By working together the animals discover, learn, make mistakes, have tons of fun, and always learn something about design along the way.
Gameplay features include:
Learn the alphabet, numbers and colours inside minigames and then test your knowledge in a single combination game including them all
Tease your brain with the classic memory game and with jigsaw puzzles
Find hidden objects from familiar Momolu locations
Run your smoothie bar and surprise your friends with great tasting smoothies
Laura Nevanlinna, CEO of Ferly says "The Momolu brand is a really nice fit with the Nintendo Switch. As a platform it is excellent for young children to enjoy playing learning-based games. QubicGames has done an outstanding job bringing the Momolu world to the Nintendo Switch world, translating the essence of the brand and getting the game play perfectly aligned with the rest of the Momolu universe."
Jakub Pieczykolan, CEO of QubicGames adds "We are glad that we had an opportunity to bring outstanding Momolu's world to Nintendo Switch. Its educational aspect reflects positive values we like to promote within naptime.games – QubicGames' brand focused on family friendly entertainment. We believe the game will support the natural growth of the youngest players and provide parents with interactive learning tools."
The launch of the Nintendo Switch game follows the commission of the preschool series of Momolu and Friends (78x7minutes) by TVOKids (Canada), Knowledge (Canada), YLE (Finland), and SRC (Société Radio Canada). And joins Momolu Minis, 41 episodes of short form animation visible on YouTube, Kidoodle.TV and Playkids.
Also in the Momolu universe is the Momolu Learning Game, available globally on the AppStore and GooglePlay and on Nintendo Switch from 2021, as well as Momolu Minis Music on US radio network Pinna.FM, a series of Audiobook Originals with audiobook platform Storytel, and Momolu ebooks on multiple reading platforms including US-based Epic!.

Entry for the Dota 2 Champions League Season 5 open qualifiers starts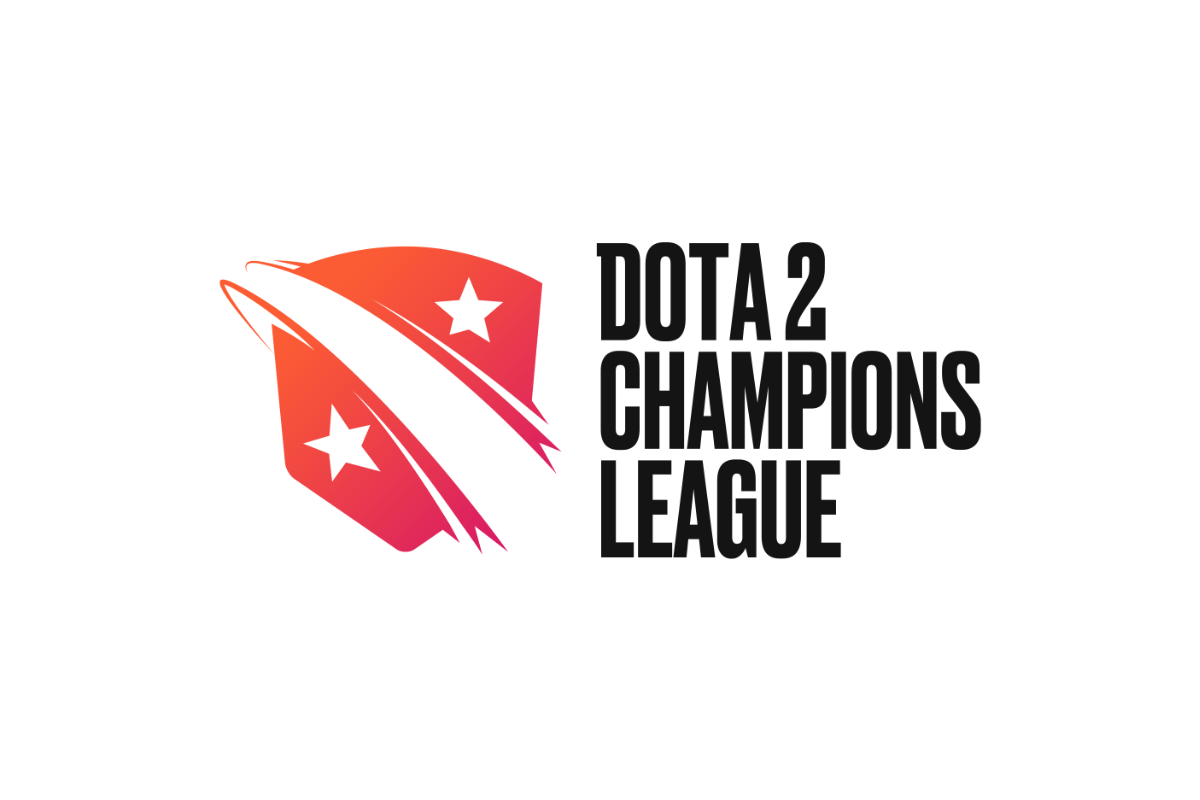 Reading Time:
< 1
minute
The FACEIT platform has started accepting requests from teams wishing to play in the open qualifiers for Dota 2 Champions League 2021 Season 5. Teams can register until October 30, 16:00 Moscow time. The first qualifiers matches will begin on the same day.
Earlier the tournament operator Epic Esports Events with the support of the Russian Esports Federation will hold Dota 2 Champions League Season 5. The tournament will be held from November 8 to 28, where teams will draw a prize pool of $50.000.
Dota 2 Champions League Season 5 participants:
D2CL Season 4 Winner — Creepwave;
D2CL Season 3 Winner — V-Gaming;
PuckChamp;
Brame;
Khan;
Nemiga.
The remaining league participants will be announced later.
The group stage participants with the highest number of points will advance to the playoff stage, where they will compete in Double Elimination bracket, in the bo3 format up to and including the semifinals. The final match will be played in the bo5 format.
Qualifier matches will be Single Elimination bo1 up to the semifinals, from then teams will play bo3.
The Dota 2 Champions League tournament series started on July 19. 5 championships will be organized with a total prize pool of $250.000. The Russian-language tournaments broadcast is conducted by the RuHub Studio, you can follow them on the studio's channel on Twitch and on VKontakte social network. Broadcasts in English are held on The EsportsBible (TEBTV) platform. Epic Esports Events has also furthered their partnership with GRID esports who remain as the exclusive data partner for each tournament in the series. GRID will continue using their technology to improve the viewing experience across the broadcasts.
Veloce Racing bow out of Island X Prix after pacey Sardinia outing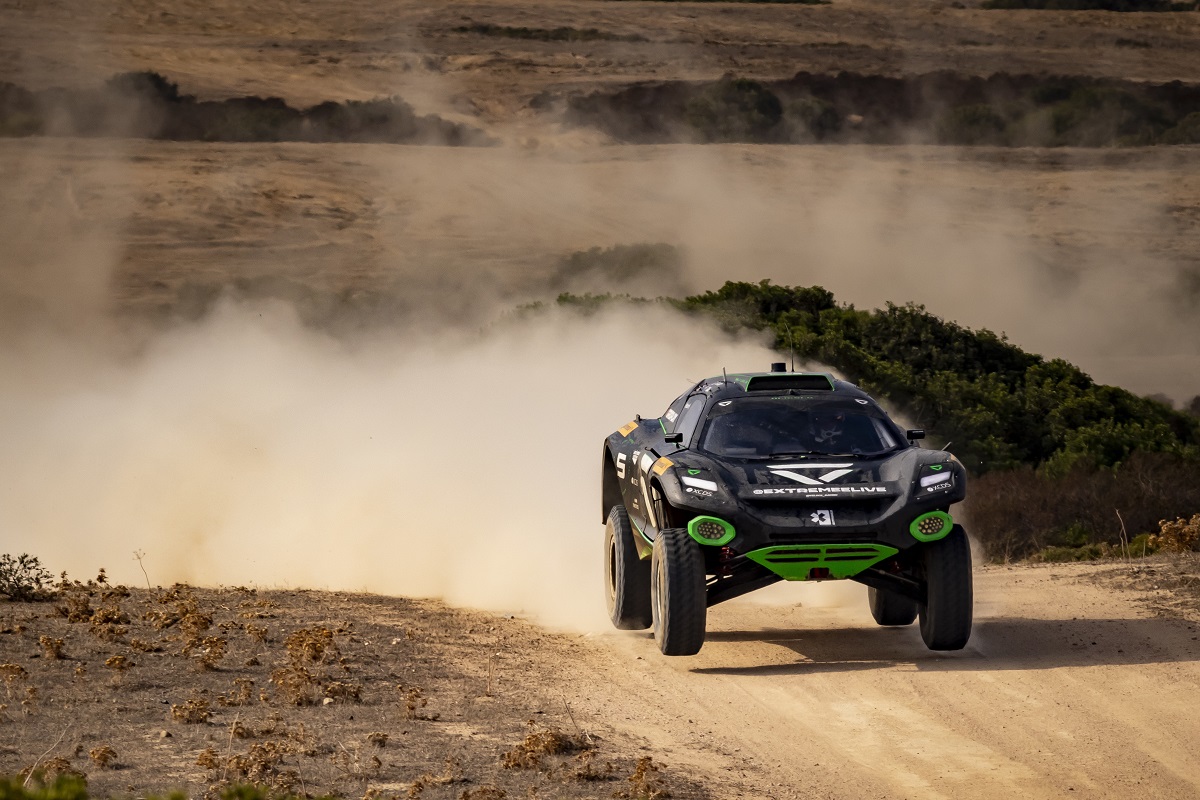 Reading Time:
3
minutes
Extreme E team show strong speed in penultimate round of the season but ultimately fail to reach the final following spectacular crash for Sarrazin 
Veloce Racing's hopes of a second Extreme E podium were extinguished at the Island X Prix in Sardinia following a dramatic barrel roll in the aptly named 'Crazy Race'.
The London-based squad arrived in Italy with high hopes following the team's efforts to the reach the final in Greenland, which ultimately fell short during Stéphane Sarrazin's spirited excursion through the infamous 'Rock Garden'.
Veloce got off to a strong start in Sardinia when Sarrazin and team-mate Emma Gilmour topped the timesheets in the initial practice runs and eventually finished third in the session.
Qualifying
Qualifying 1 in Sardinia was arguably the team's most competitive outing of the inaugural Extreme E season. Calm and committed runs from both Gilmour and Sarrazin saw the duo finish an impressive third just 18 seconds adrift of pacesetters X44.
The team carried this momentum into the second qualifying session of the day and looked on course for another promising result as Sarrazin kept pace with X44 during the early stages of his run.
It was not to be, however, with the ODYSSEY 21's front suspension failing during the course's unforgiving second sector, forcing Sarrazin to grind to a halt and slip out of contention.
The disastrous Qualifying 2 run meant that Veloce Racing was eighth overall – just three points shy of second place, highlighting the volatility of the Island X Prix – and would take part in the Crazy Race on Sunday.
The Crazy Race
As the lights went out for the Crazy Race, Gilmour's lightning-quick reactions weren't enough to withstand the advances of Kevin Hansen in the JBXE car who capitalised taking the optimum route.
The New Zealander seized the initiative and switched lanes, trying an alternate line to gain the advantage into the first gate. Unfortunately, it didn't pay off and the Veloce Racing car slipped into third position.
Gilmour handed the reigns over to Sarrazin hot on the heels of Christine GZ. The Frenchman immediately began applying the pressure to the Italian, and it paid off as the second-place car pulled over with mechanical gremlins releasing Sarrazin to hunt down JBXE.
The attack was short-lived, however, as Sarrazin hit a dip and fired the back of the car up into the air, pitching the ODYSSEY 21 into a spectacular barrel roll. Mercifully, Sarrazin emerged from the wreckage unscathed, but the team's aims of a second Extreme E podium were over.
As a result of the crash, the Veloce Racing ODYSSEY 21's chassis was compromised and subsequently, the team are unable to take part in next week's Extreme E damper test and rookie test.
Stéphane Sarrazin, Extreme E Driver, Veloce Racing said: "It was a crazy race. I did my best to catch the JBXE car, the team were keeping me updated on the time difference and I was catching.
We knew we had to win to get to the final so we had to push. I attacked one of the compressions straight instead of side on and unfortunately the car rolled. I'm disappointed for the whole team as we really had the pace to be at the front this weekend.
Emma Gilmour, Extreme E Driver, Veloce Racing said: "Absolutely gutted. Stéphane and I had such good pace this weekend and to end up in the Crazy Race was really disappointing to start with.
"Personally, I'm disappointed I didn't get a better start, from then on we were struggling with the dust and I handed over to Stéphane in P3. He did a great job to get past Christine GZ but got caught out in the rough stuff so glad he's OK but just really sad for the team as we had good pace this weekend and it started so positively."
Daniel Bailey, CEO, Veloce Racing added: "Despite the setbacks we faced at the Island X Prix, I think there are a lot of positives that Veloce Racing can take away from Sardinia. Pace-wise, this was our most competitive outing so far.
"We were fast in practice setting the pace early on and ending up P3 and we followed that up with another P3 in Qualifying 1. We got unlucky in Qualifying 2 and in the Crazy Race but this is motorsport and these things happen. I think we'll come away from this weekend as a stronger team and we'll aim to finish on a high note in Dorset in December."
Jean-Eric Vergne, Co-Founder, Veloce Racing commented: "The most important thing was to see that Stéphane [Sarrazin] is out of the car and seems OK. It's a shame because Emma [Gilmour] did a great job to hand the car over within the 25-second range that we wanted. Stéphane knew he had to push very hard to get it done at the end of the race so it's unfortunate."
Now, the St. Helena – Extreme E's floating paddock – makes the trip to Dorset, England (18-19 December) where the inaugural Extreme E season will reach its dramatic conclusion.
The top 10 broadband areas for gamers revealed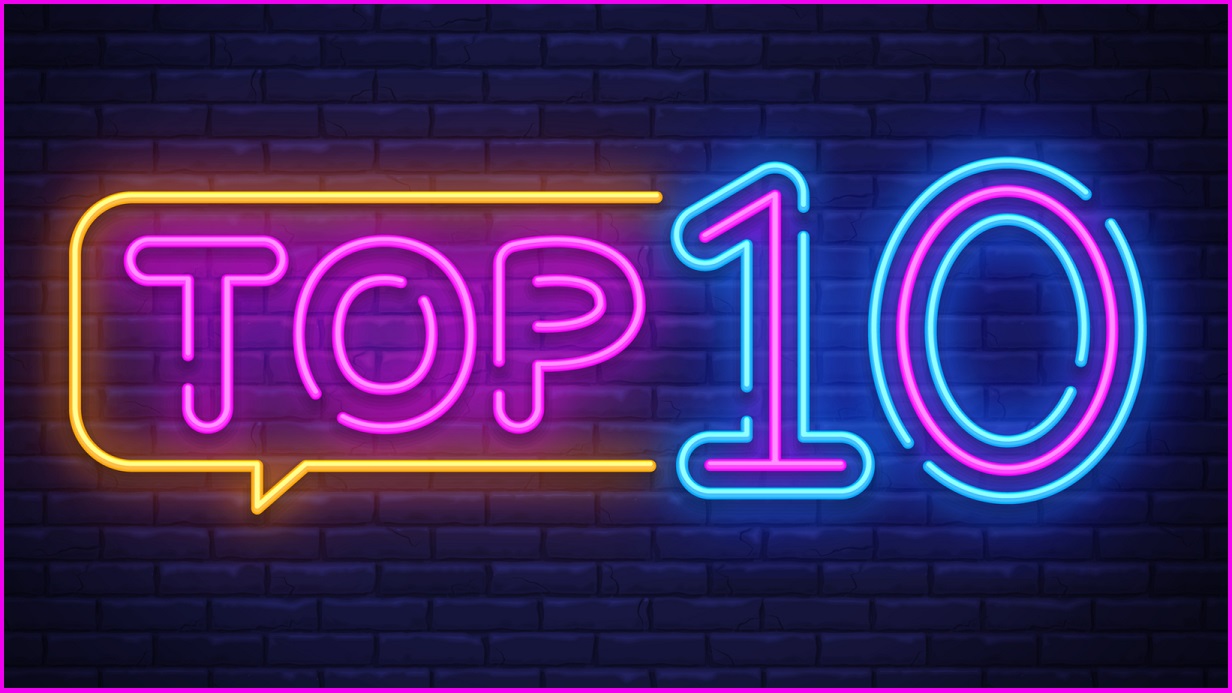 Reading Time:
2
minutes
Research by comparethemarket.com reveals the top and worst UK broadband spots for gamers
Kingston Upon Hull ranks the highest for the top place to game, followed closely by Birmingham
Na h-Eileanan an Iar in Scotland is in bottom place
It's an exciting time for gamers at the moment. Not only did we see the release of FIFA 22 this month, but next month Call of Duty: Vanguard and the Battlefield 2042 are set to launch. For the 46.7million1 UK gamers to be able to enjoy these new games, they'll need to have reliable broadband.
To find out which areas are the top to reside in for the best gaming connection, comparethemarket.com has republished its 'Broadband Impact' report to show where gamers are the most and least likely to be disrupted due to poor internet speeds*. First undertaken in May 2020, average download speeds (Mbps), superfast broadband availability, and households' ability to receive decent broadband have been analysed to see how the results differ today.
The top 10 areas for gamers are as follows:
Rank
Constituency
Region
Average speed (Mbps)

 

% able to receive superfast broadband
% unable to receive decent broadband
Combined gaming score
1
Kingston upon Hull East
Yorkshire and The Humber
165.70

98.90%

0%

2.97

2
Kingston upon Hull North
Yorkshire and The Humber
163.00

98.00%

0.30%

2.90
3
Birmingham, Hall Green
West Midlands
160.90

97.80%

0.10%

2.89
4
Kingston upon Hull West and Hessle
Yorkshire and The Humber
156.40

98.60%

0.10%

2.88
5
Birmingham, Hodge Hill
West Midlands
146.40

99.50%

0.10%

2.84
6
Welwyn Hatfield
East of England
137.60

97.50%

0.10%

2.71
7
Birmingham, Selly Oak
West Midlands
150.50
96.60%
1.00%
2.69
7
St Albans

East of England
135.40

97.40%

0.10%

2.69
8
York Outer

Yorkshire and The Humber
146.70

94.50%

0.20%

2.68
9
York Central
Yorkshire and The Humber
147.40

93.80%

0.40%

2.64
10
Birmingham, Yardley
West Midlands
108.20
98.80%
0.00%
2.53
Overall, the region of Yorkshire and The Humber is leading the way, home to five of the top 10 areas for gamers. Looking at the difference in constituencies, Kingston upon Hull East, and North still claim the first and second spot as they did in May 2020. However, whilst Kingston upon Hull West and Hessle previously held the position as the third top area, the constituency has been knocked to fourth, with Birmingham, Hall Green now creeping its way into the top 10.
Looking at today's worst areas for gamers, three locations in Scotland make up the top three spots. Na h-Eileanan an Iar is the worst place, with just 75.3% of people able to receive superfast broadband, and 10.8% unable to access decent broadband at all. Orkney and Shetland come in second, with only 67% able to receive superfast broadband, and 6.8% unable to access adequate broadband. Argyll and Bute rank third, with 8% unable to receive sufficient broadband.
Commenting, Mubina Pirmohamed, head of digital at comparethemarket, says: "If you're an avid gamer, then you'll know only too well that it doesn't come cheap. Consoles and games can be expensive.
Want to know which other areas have been ranked as the worst for gamers? You can view a full breakdown of the top 10 spots here: https://www.comparethemarket.com/broadband/content/best-cities-in-england-for-gamers/