BITCASINO AND EVIL GENIUSES LAUNCH FIRST CRYPTO-BASED DIGITAL GAMING PARTNERSHIP IN ESPORTS HISTORY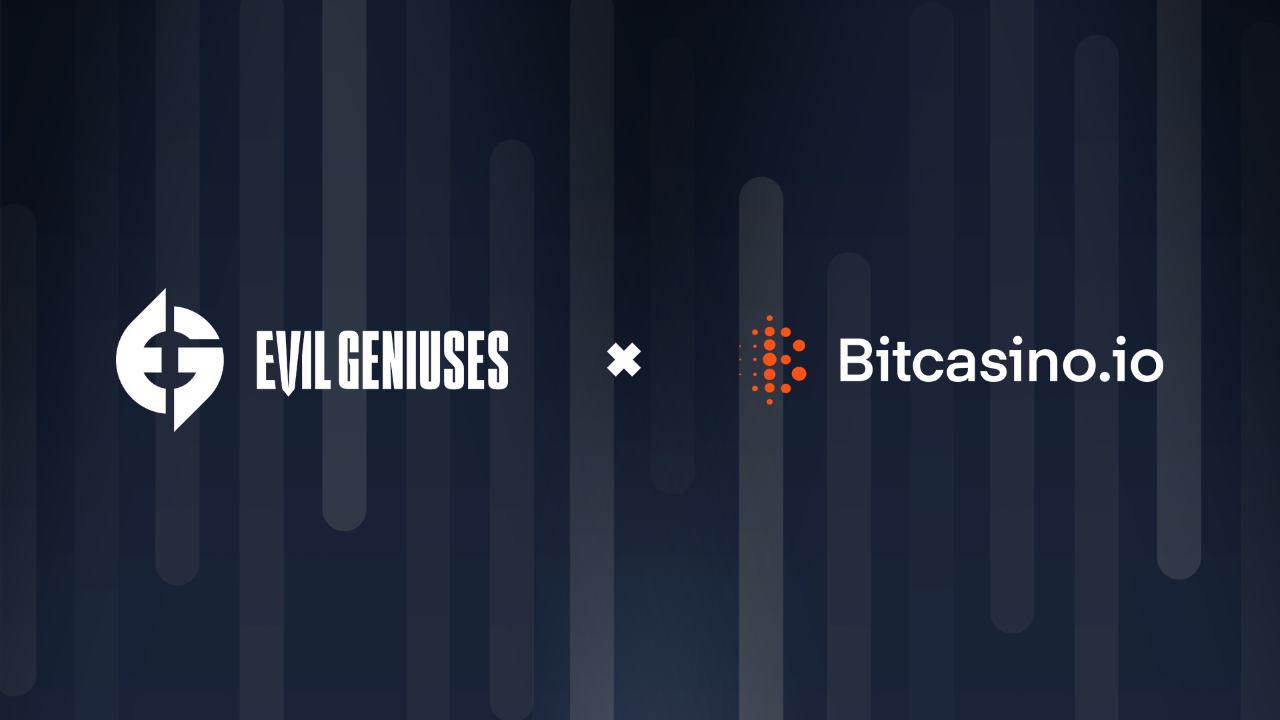 Reading Time:
2
minutes
Jersey Patch Partnership Features Multiple Facets Across EG's DOTA 2, Counter-Strike, FGC and Creator Rosters 
  Yesterday, it was announced that crypto pioneer Bitcasino, a leading bitcoin-led casino operator, has partnered with Evil Geniuses (EG), one of the original and most iconic professional esports organizations in the world. Bitcasino, part of Yolo Group, merges cryptocurrency with a digital gaming experience by offering an assortment of games and entertainment. As the first crypto-based digital gaming partnership in esports history, Bitcasino will be showcased across a number of EG facets including the Evil Geniuses DOTA 2, Counter-Strike, FGC and Creator rosters.  
"We love Evil Geniuses' passion and forward-thinking approach to everything they do," Head of Bitcasino Kaupo Kangro said. "They have been changing the game for more than 20 years, which is why they make the perfect partner for Bitcasino. They're true pioneers who share our values for fun, fast and fair gaming. It's an honour to see the Bitcasino logo on the EG jersey, and we're excited about the great content that we will be partnering on for Evil Geniuses fans around the world." 
Starting later this week with the Blast Premier Fall Showdown, EG players will wear new jerseys that feature the Bitcasino logo on their right sleeve. 
"Evil Geniuses has always been a trailblazer within esports and bringing on a pioneer in their industry like Bitcasino, EG continues our commitment to engage our fans in new and innovative ways," said Brian Millman, Director of Corporate Partnerships at Evil Geniuses.
The partnership also features CS:GO programming including a custom created map featuring familiar B-Site locations where players will race against the clock in mobility obstacles and accuracy challenges. The challenge course was specially designed for Bitcasino and tested by EG pro and content creator Tarik Celik. Fans can participate in the fun, too, by downloading the map via Steam.
In addition, the partnership will feature a content series headlined by EG CS:GO and DOTA 2 players, fans will submit videos of their play, either best or funniest moments for EG pros to guess what comes next at key moments. The content series that will be shared on social media will feature various EG pros providing unique commentary on fan behavior. 

Crypto Betting Expected To Reach All-Time High Level For Champions League Final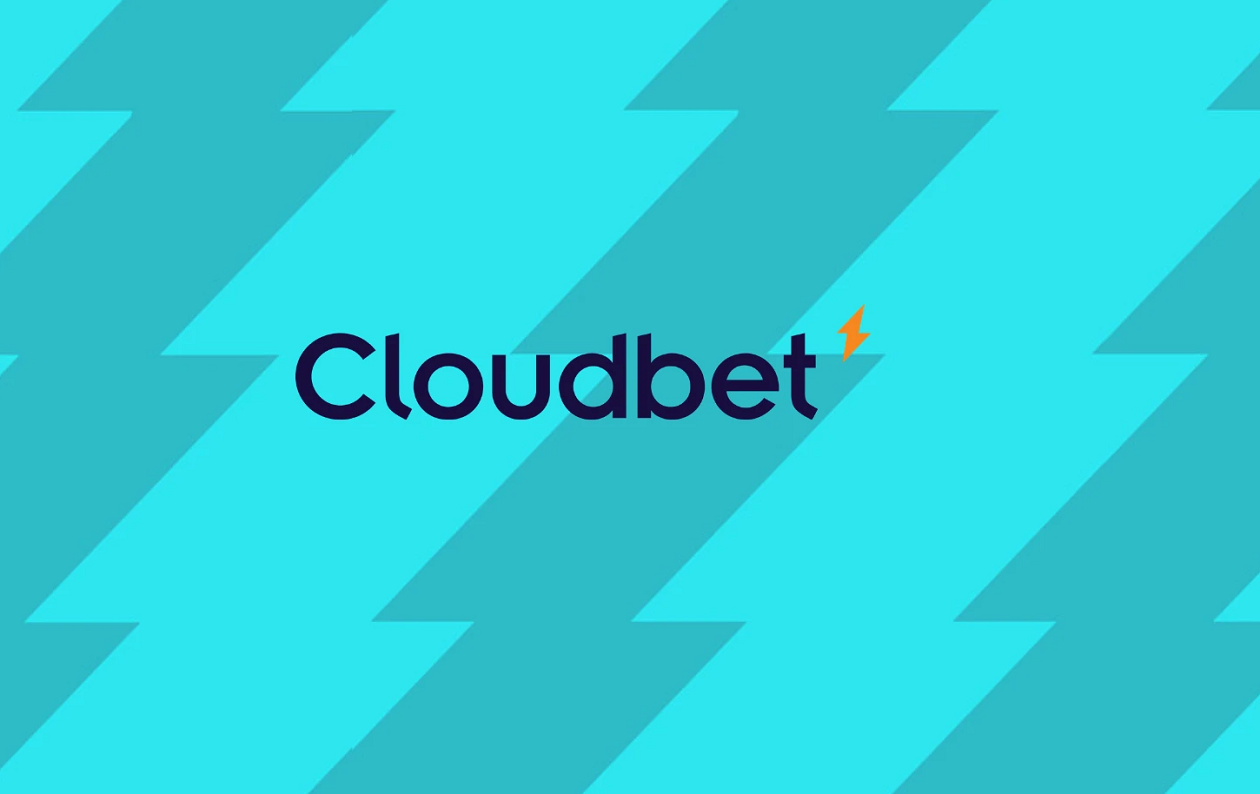 Reading Time:
2
minutes
Bullish prediction from crypto gaming pioneer comes even amid slump in cryptocurrencies
A significant global increase in crypto sports betting has set the stage for the 2022 Champions League Final to become the biggest Bitcoin sports betting event in history.
Next Saturday's showpiece is the world's biggest club soccer game, with over 700 million fans tuning in to the 2021 match (per Front Office Sports). This year's final, to be contested between traditional European powerhouses Liverpool and Real Madrid at the Stade de France on Saturday May 28, is expected to draw an even bigger audience—and an unprecedented level of crypto betting activity.
These expectations come against the backdrop of a crypto betting market that is developing at a significantly faster rate than its traditional currency counterpart. According to software developer SOFTSWISS, cryptocurrency use in sports betting increased 116.7% year-on-year in the first quarter of 2022, compared to 60% growth in overall sports betting.
And despite the recent slump in the value of cryptocurrencies, data from crypto betting pioneer Cloudbet suggest that it has not  erased customers' desire to bet: Turnover has largely held steady – and in the case of casino spend, it may even be increasing.
"As two of the biggest teams in the world meet in the most-watched club match on the planet, we anticipate the busiest day ever for crypto betting," said Cloudbet Director Leandro Rossi. "It is clear that the Bitcoin betting boom will continue despite the sector's setbacks, and that an increasing number of bettors are reaping the benefits of the decentralized blockchain model. "The array of Champions League markets available at Cloudbet represent a tangible opportunity for users to grow the size of their respective Bitcoin investments.
"In the four years since Liverpool's last Champions League Final against Real, the Bitcoin market has grown exponentially, offering tremendous potential returns for soccer fans despite recent market fluctuations."
On the day of the Reds' clash with Real Madrid in the Final of May 2018, Bitcoin was trading at $8,500. Even after the recent crypto slump, that coin is still up by over 250% in the current market, offering incredible value to those who have held Bitcoin since the last time the La Liga Champions and Jurgen Klopp's men contested soccer's biggest domestic prize.
Cloudbet is offering a full slate of Champions League Final markets for Bitcoin, including full time result, Asian Handicap, and Both Teams To Score.
Michael Owen Announced as Brand Ambassador for Punt Casino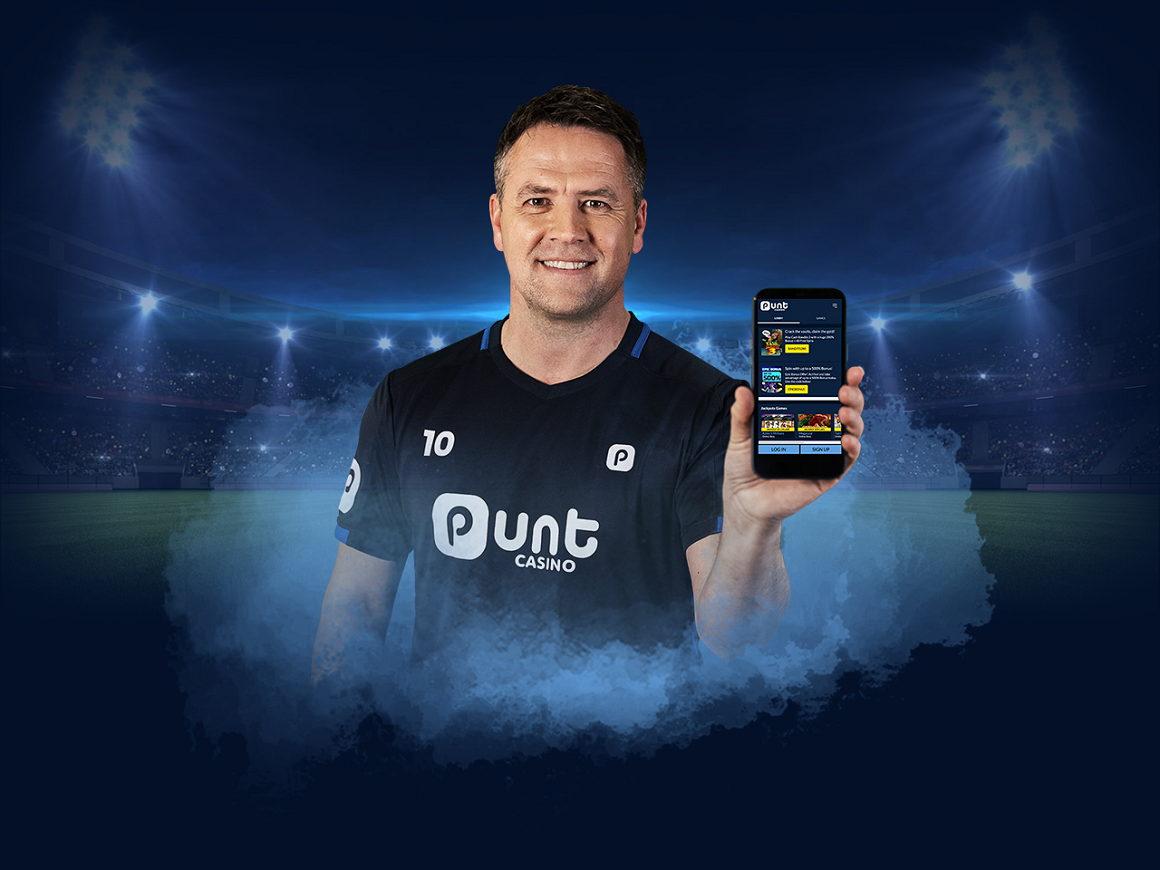 Reading Time:
2
minutes
English football icon and BT Sports pundit Michael Owen has officially joined the Punt Casino team as its new Brand Ambassador.
Michael Owen started a professional career in football with his Premier League debut in 1997 as a striker for Liverpool FC. Known as one of the "greatest living footballers" in Pelé's FIFA 100, Owen is one of only 10 players to have scored 150 goals or more in his Premier League career.
Michael Owen has also received the most prestigious award in football, having claimed the Ballon d'Or trophy in 2001. He has played in three FIFA World Cups and even captained the England national team.
With this partnership in the bag and a true football icon on their side, Punt Casino is making 2022 a year to remember with the hottest action the industry has ever seen.
Hitting the back of the net
As a strong advocate for crypto and blockchain in general, Michael, along with his influential media presence and 3.7 million Twitter followers, will see Punt Casino secure its position as the fastest-growing crypto casino in the industry.
"Online casinos are more exciting than ever these days, but with its crypto focus, Punt Casino is doing something different – they really are changing the game," said Owen, who has been involved with numerous crypto projects in the past.
He went on by saying "I'm a strong believer in the power of crypto, so teaming up with an innovative platform like Punt Casino feels like a natural fit."
As a world-famous football commentator, respected businessman, and active media personality, Owen is the perfect representative to stand behind such an innovative crypto project. Digital currencies need every ounce of positive publicity they can get, and an endorsement from such a reputable name stands for a lot.
Michael Owen's stamp of approval
The announcement comes with exciting news for crypto gaming enthusiasts, as Punt plans to take the industry by storm with huge prize-packed competitions.
With the 2022 FIFA World Cup fast approaching, Punt players can expect unique Michael Owen merchandise and football-related giveaways throughout the year in the build-up to the tournament.
Speaking on the announcement, Alexander Bowring, Head of Marketing at Punt Casino, said: "Michael Owen is a football icon in every sense of the word, so to have him come on board as our brand ambassador is a major moment for us. Since launching last year, Punt Casino has been changing the game, delivering exciting crypto casino action that our rivals just can't match. Expect big things from Punt Casino in 2022 and beyond."
Punt Casino is revolutionizing crypto gaming
Punt Casino has quickly become a strong player in the crypto casino scene with its super-powered giveaways and outstanding online casino platform. Players also get to take advantage of 24/7 customer support available instantly from the site to answer any questions or queries.
With a next-level gaming experience delivered by over 200 crypto-friendly (and handpicked!) casino games, Punt offers its players the advantage of using leading cryptocurrencies to deposit, withdraw, and play.
As crypto enthusiasts know, this allows for faster, safer, and totally anonymous transactions, which is yet another reason why Punt has become such a prominent online casino destination.
#OWEN10 has arrived at Punt Casino
3 Years, 6 Lamborghinis: FreeBitco.in's "Biggest Giveaway in Crypto" Continues Its Legacy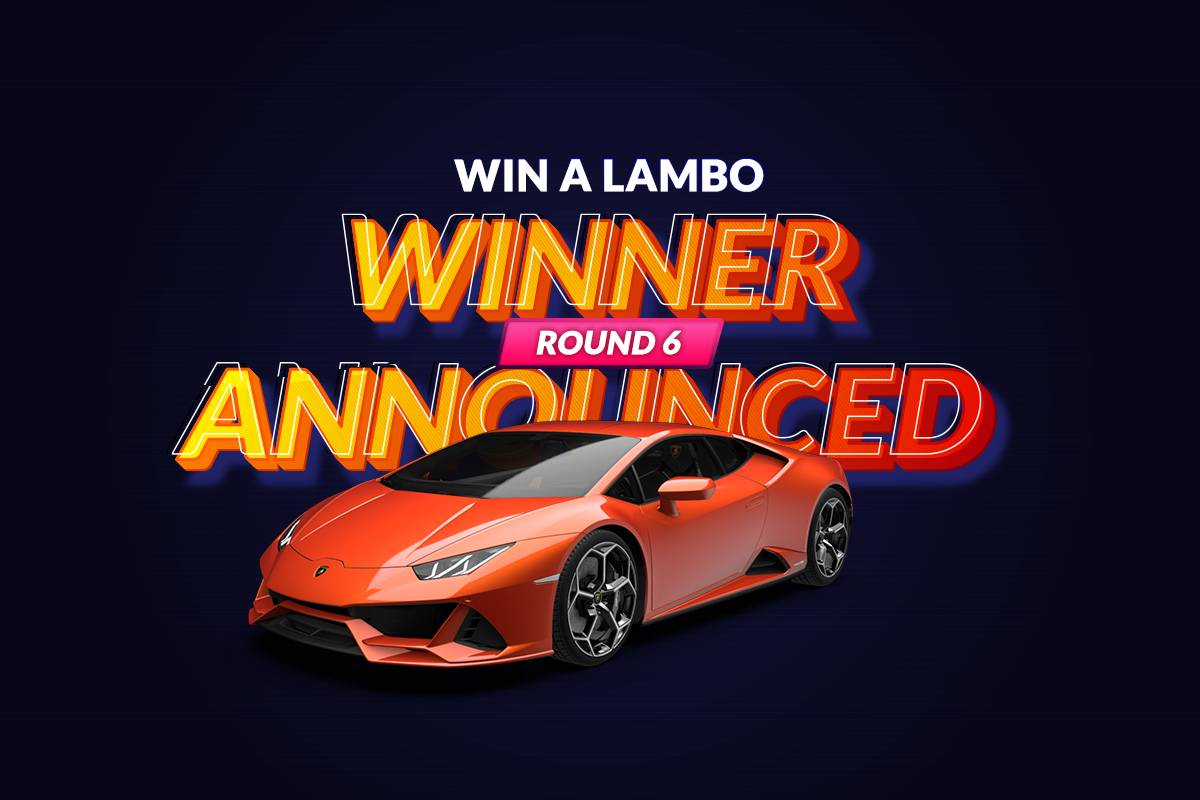 Reading Time:
2
minutes
In 2019, FreeBitco.in introduced Win a Lambo – a contest designed to give back to its user base, a community that helped it become the leading Bitcoin casino in the world.
Since then, over 49 million users have participated in six editions, with six lucky users driving home the most coveted prize in crypto – a Lamborghini.
FreeBitco.in announced the latest winner on April 20, 2022, after a provably fair draw.
And the Winner Is…
Win a Lambo is a Golden Ticket contest – users perform certain actions to earn tickets and participate in a draw.
Win a Lambo Round 6 at FreeBitco.in began on October 21, 2021. A draw on April 19, 2022, picked User 150986 as the lucky winner.
The winner entered 4,305 tickets into the draw. With a total ticket tally of 1,151,098, the user had a winning chance of a mere 0.3%!
The winner had to choose between a Lamborghini Huracan LP 580-2 or 4.91033121 BTC ($200,000 in BTC deposited directly into their FreeBitco.in account), and they chose the latter.
You Can Win More BTC in Round 7
Win a Lambo 7 began as soon as Round 6 ended. Everyone, including you, can participate and stand a chance to win. With Bitcoin correcting by almost 60% from its all-time high, you can win a higher amount of BTC when the contest ends in October.
Follow the steps below to participate in the giveaway:
Create an account on FreeBitco.in.
Collect Free BTC or deposit BTC into FreeBitco.in wallet.
Play the HI-LO dice game, or bet on sports, events, and cryptocurrency prices.
For every 0.005 BTC wagered in total on both the dice game and the event betting page, the user earns 1 Golden Ticket.
Golden Tickets can also be purchased for 0.00025 BTC each.
Collect as many Golden Tickets as possible to increase the chances of winning a Lamborghini.
After the contest ends, a provably fair lottery draw will be conducted to pick the lucky winner.
Note: FreeBitco.in has a strategic partnership with FUNToken. FUNToken users earn additional benefits at FreeBitco.in, one of them being the opportunity to collect extra golden tickets through free spins.
It's that simple. The contest ends in October, so you have time to stock up on Golden Tickets. The more you collect, the higher your chances of winning.