Osaka Declares MGM-Orix Consortium as Winner of Casino RFP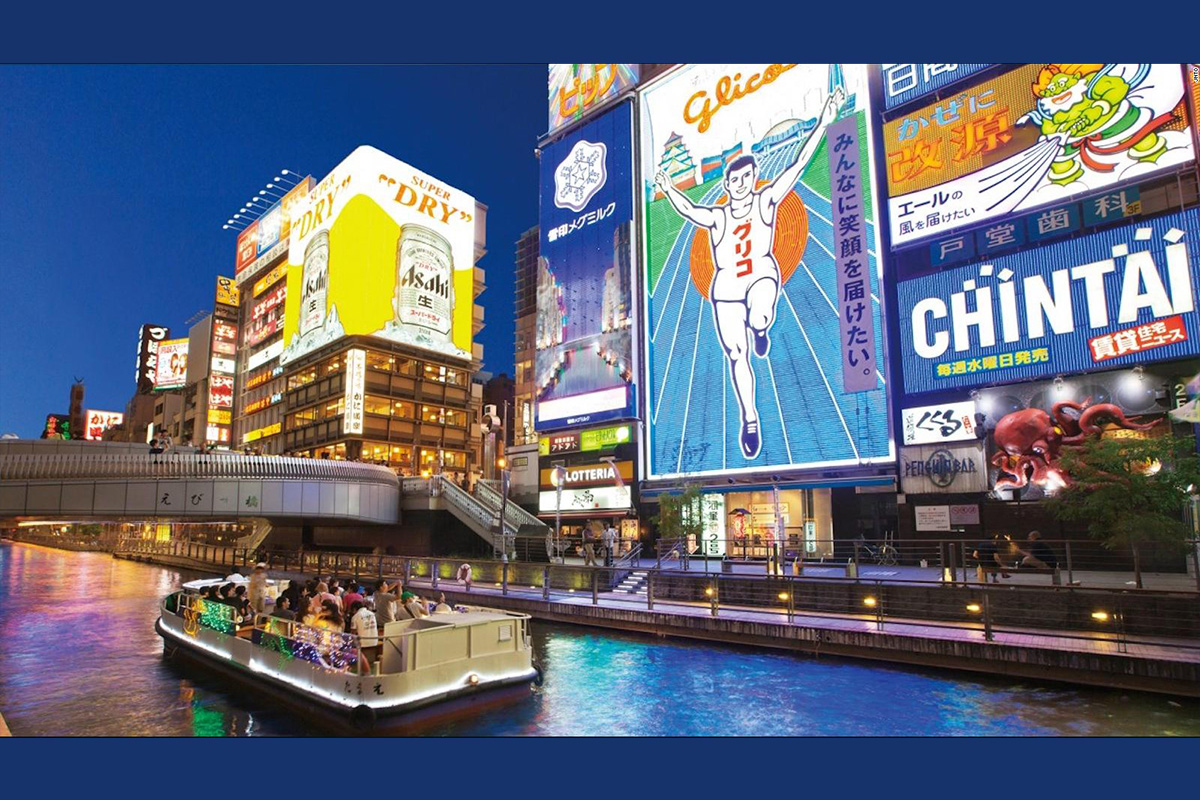 Reading Time:
< 1
minute
The city and prefecture of Osaka in Japan have declared MGM Resorts International and Orix Corp winners of their request-for-proposal (RFP) process regarding the metropolis' tilt at a casino resort, reported on Thursday the Nikkei Shimbun.
The decision was from the integrated resort developer selection committee established by the local authorities. In Japan, large-scale casino complexes with tourism facilities are known as integrated resorts (IRs).
The MGM Resorts-Orix partnership was the only qualified consortium, following Osaka's RFP process.
Later this month, Osaka prefecture is scheduled to announce the details of the plan submitted by the consortium, according to the report.
In late July, Osaka disclosed information from the consortium's RFP, mentioning an investment budget of JPY1 trillion (nearly US$9.1 billion) and an initial opening to be at some point from 2028 at the earliest, to 2030.
According to information collated by regional news outlet correspondent, the Osaka authorities' second set of revised requirements for exhibition and hotel space at the IR is more relaxed than previously announced. The new requirements allow the operator to make gradual expansions.
Regarding exhibition space, the latest terms allow the development of one facility larger than 20,000 square metres (215,278 sq. feet) at the opening.
Within 15 years of the IR opening, the total exhibition space must be greater than 60,000 sq ms. Ultimately, it should be more than 100,000 sq ms.
For the hotel portion, the IR must have aggregate accommodation space greater than 100,000 sq ms upon opening. Finally, it should have more than 3000 rooms.

The Chess Super League organized by NODWIN Gaming, ChessBase India and Samay Raina concludes with a bang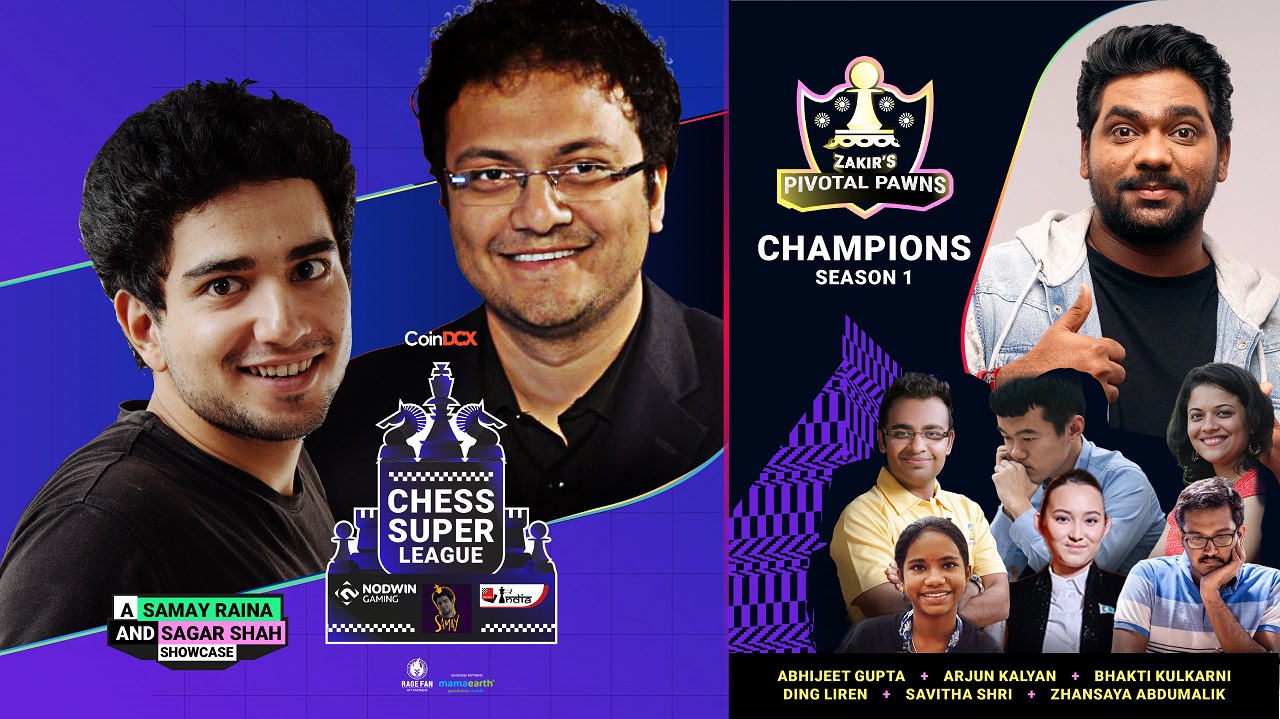 Reading Time:
3
minutes
Zakir Khan's Pivotal Pawns bags a lion's share of INR 40 lakh prize pool
NODWIN Gaming, South Asia's leading esports company, in partnership with title sponsor CoinDCX. The week-long online league saw participation from elite men and women grandmasters, international masters and top junior boys and girls, from India and across the world. The league concluded on October 17, 2021 by awarding its top teams a whopping prize pool of INR 40 lacs and garnered a viewership of 10 Million.
In the 30+ hour long league, a total of 120+ rounds of chess were played. Each team was spearheaded by their owners – top professionals in their respective fields – including Tanmay Bhat (The Kingslayers), Biswa Kalyan Rath and Shreyas Shrinivasan (Krazy Knights), S8UL (Ruthless Rooks), Raftaar – Kalaamkaa (Brutal Bishops), Zakir Khan from Pivotal Pawns and Suhani Shah with Saina Nehwal from Quintessential Queens. The Pivotal Pawns (Abhijeet Gupta, Arjun Kalyan, Bhakti Kulkarni, Ding Liren, Savitha Shri, Zhansaya Abdumalik) and The Kingslayers (Anish Giri, Arpita Mukherjee, D Gukesh, Nana Dzagnidze, Soumya Swaminathan, S. P. Sethuraman) engaged viewers in an edge-of-the-seat finale that had the audience on tenterhooks before the Pivotal Pawns emerged winners after a tie-breaking armageddon game.
"The success of the Chess Super League (CSL) — our foray into the world of online chess, has reiterated our belief that various forms of gaming can come under the umbrella of gaming and esports entertainment. Chess is a fantastic game that teaches you strategy, deep thinking, patience and in the CSL format teamwork. It will do our country good if through tournaments like the Chess Super League, we can get more of India's youth interested in this phenomenal game. Apart from the players themselves, the team owners along with the storytellers and Samay and Sagar did a splendid job in keeping up the fun and the serious element of the league in a great balance. We look forward to season 2 of CSL very soon!" said Akshat Rathee, Managing Director, NODWIN Gaming.
Sagar Shah, CEO and Co-founder ChessBase India added "Powering Chess in India is the vision of ChessBase India. I am glad that with the Chess Super League we were able to do just that. Immense benefit was received to Indian chess players as they got to compete with world class players. The juniors got a chance to interact with top players of the world which gives them new insights into the game. I am overwhelmed with the love and support for the league from all the players, community and audience members. It's been wonderful working with Samay Raina and NODWIN Gaming and we hope to make this league bigger and better in the years to come."
Samay Raina added "It's difficult to believe that after only 18 months of starting to stream chess, I have been able to be a part of something this huge and exciting – with top players playing in our league. The whole league has been an emotional roller-coaster and we can't wait to be back with the next edition. I want to specially thank the fans who have been incredibly supportive throughout this journey."
The Chess Super League streamed live on Samay's Youtube channel with lots of surround content including team anthems, highlights and analysis hosted on the ChessBase India channel and channels of the team owners. Overall, content from the Chess Super League has been watched over 10 million times in just a week.
The League was sponsored by CoinDCX (India's safest crypto exchange) and supported by Red Bull, Mama Earth, Rage Fan NFT and Exploring Infinities founded by the man who holds the title for being 'The Fastest Human Calculator' — Neelakantha Bhanu.
"We are very excited to enter into the world of gaming and esports through our association with NODWIN Gaming. We are seeing increasing associations across the globe in the emerging and exciting areas of cryptocurrency and esports and look forward to several more collaborations where we get to associate ourselves with new experiential games and trends," said Ramalingam Subramanian, Head of Brand, Marketing and Communications, CoinDCX.
AGB confirms return of ASEAN Gaming Summit in March, 2022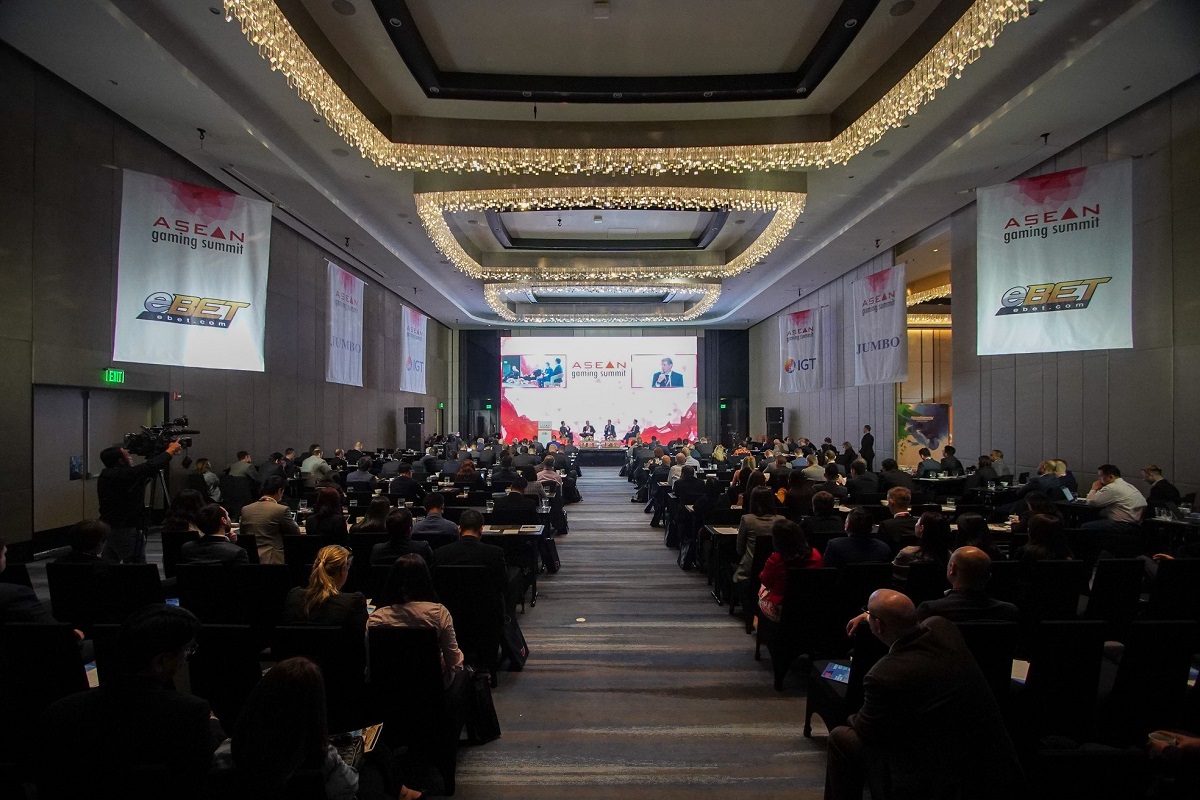 Reading Time:
< 1
minute
Asia Gaming Brief, the organizer of regional gaming conference the ASEAN Gaming Summit, has confirmed the much-awaited return of its yearly conference on 21-23 March, 2022, at the Shangri-La at the Fort in Manila.
The conference, known for gathering influential gaming executives from the Philippines and across Asia, has been on a two-year hiatus as Covid-19 made it impossible to safely host a physical event.
However over the last few months, Manila in particular, has been making enormous strides to reopen its economy. Just this week, Metropolitan Manila Development Authority (MMDA) Chairman Benjamin "Benhur" Abalos Jr. announced that Manila's population is expected to reach 92 percent vaccination status by December. This has given Asia Gaming Brief confidence about the viability of its planned March dates in 2022.
"We're excited to be able to bring back the ASEAN Gaming Summit next year, and we are encouraged by the rapid vaccination rate in the Philippines, particularly Metro Manila," said Felix Ng, conference director at Asia Gaming Brief.
"We're now gearing up to bring the industry its first conference in Manila post-pandemic, aimed at reigniting growth in one of Asia's biggest gaming jurisdictions. We look forward to welcoming anyone looking to reconnect with the gaming industry in Asia once again."
The three-day event is expected to bring around 300 gaming executives from Asia's land-based and online gaming industry, including the region's regulators and government officials.
"Our 2022 event will be bringing back our world-class conference, with a packed agenda made up of some of the industry's most influential players. Taking center stage this year will be our networking activities – which are aimed at bringing business partners together, new and old," Felix Ng highlighted.
The ASEAN Gaming Summit will be held on March 21-23, 2022 in Manila.
Establishment of New Gambling Regulator in Singapore Faces Delays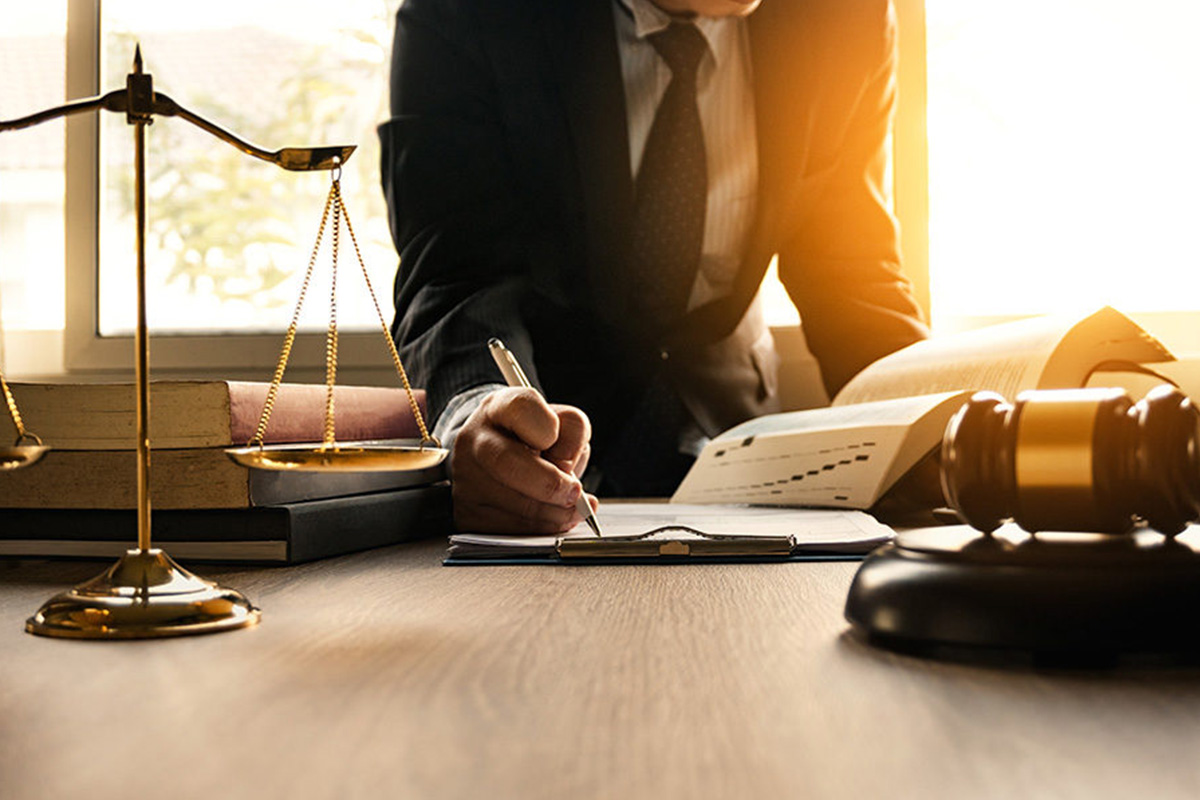 Reading Time:
< 1
minute
The establishment of a new gambling regulator in Singapore has been delayed.
In July, the Ministry of Home Affairs (MHA) had said it wanted to launch a new gambling regulator, the Gambling Regulatory Authority (GRA), this year but Tan Tee How, Casino Regulatory Authority chairman says the schedule has been delayed.
He said the Covid-19 pandemic had made it difficult for the CRA officers to focus on creating the new regulator; a process that requires "intensive face-to-face discussions". It is unknown if the new gambling regulator will finally be launched this year.
The proposed changes by the Ministry of Home Affairs included fines of up to $500,000 and seven years imprisonment for an operator of illegal gambling services.
Another amendment would allow physical social gambling among family and friends while online social gambling among families and friends would remain banned "due to the complexities of differentiation."
The MHA also wants to introduce a prize cap of SGD100 (US$74) for mystery boxes, arcade games and claw machines arguing that this will be sufficient to address the inducement effect of high-value prizes, without increasing the regulatory burden on operators.
Singapore's gambling regulation is currently supervised by various government agencies. Casino Regulatory Authority regulates the casinos, while MHA's gaming regulatory agency regulates remote gambling services and fruit machines.