The Sandbox Partners with Snoop Dogg to Bring the Legendary Icon into the Metaverse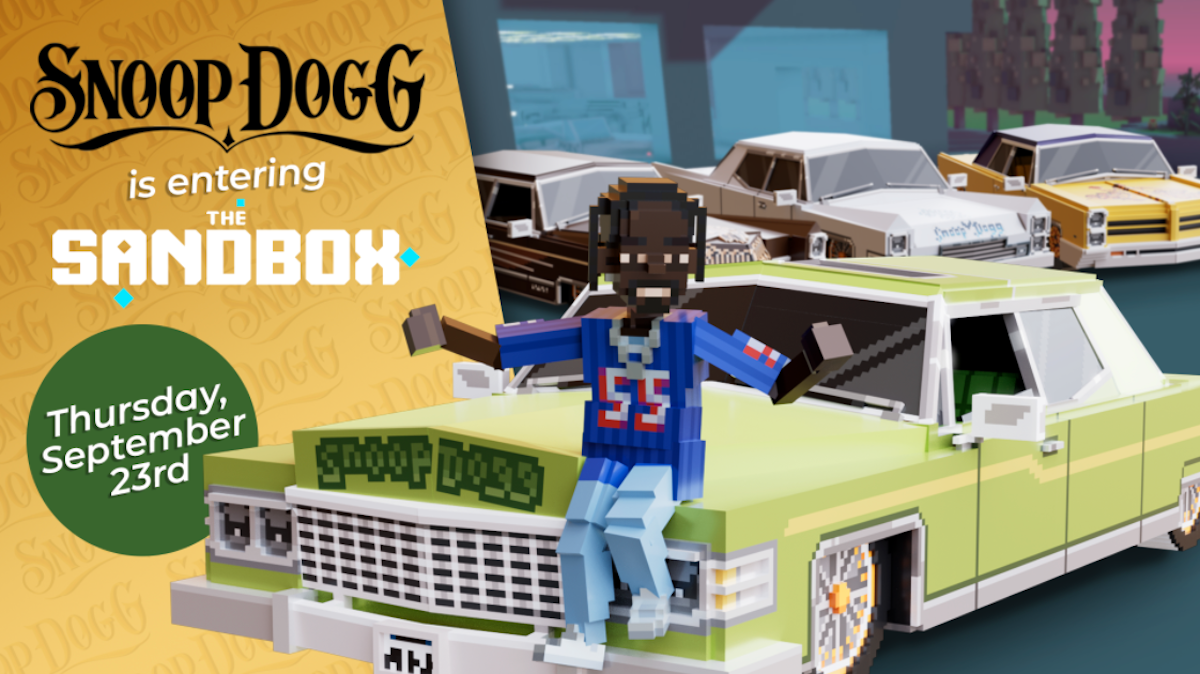 Reading Time:
3
minutes
The Doggfather is recreating his mansion in The Sandbox virtual gaming world, allowing players to experience concerts and parties and even play as Snoop Dogg
The Sandbox, a leading decentralized gaming virtual world and a subsidiary of Animoca Brands, announced that it has partnered with Snoop Dogg to bring the legendary rapper, actor, songwriter, entrepreneur and entertainer to The Sandbox gaming metaverse.
Snoop Dogg will enter the metaverse by owning his own virtual land in The Sandbox, where he will set up his mansion. Snoop Dogg will also launch his NFT collection including player avatars and a limited 'Snoop Dogg Private Party Pass' that gives users VIP access to concerts, events, Q&As, and dedicated NFT drops. Snoop Dogg will also launch a 3D avatar collection inside The Sandbox and players will be able to create games using virtual "Doggfather" items such as Snoop Dogg's personal car collection, dogs, statues, memorabilia, and more. All info on Snoop Dogg entering The Sandbox, as well as the Private Party Pass can be found on https://sandbox.game/snoopdogg/
Snoop Dogg has always been on the cutting edge of new technologies, investing in telemedicine and launching his own esports tournament series, the Gangsta Gaming League, in 2019. In April of this year, he dropped "A Journey with the Dogg," a select set of NFTs designed to offer a look into his life that included the exclusive track NFT. His next step into the NFT world is The Sandbox, the fast-growing decentralized gaming platform where Snoop Dogg can share his NFT collection and lifestyle with players around the world.
To mark the occasion, The Sandbox will hold a LAND sale on September 30th, 2021 at 1 p.m. (UTC), which will allow fans to buy LANDS adjacent to the property of Snoop Dogg's, thus becoming the Doggfather's virtual neighbors in the metaverse.
"I'm always on the look-out for new ways of connecting with fans and what we've created in The Sandbox is the future of virtual hangouts, NFT drops and exclusive concerts," said Snoop Dogg. "We'll have a fresh set of Dogg style NFTs that players can integrate into the game experiences to take this online experience to the next level for sure."
"The idea of having hip-hop legend Snoop Dogg as your next-door neighbor in The Sandbox metaverse is mind blowing – and being able to have a unique Snoop NFT as your in-game avatar is even cooler," said Sebastien Borget, COO and Co-Founder of The Sandbox. "By entering the next generation of entertainment where fans, creators, and players can connect and play-to-earn in a gaming virtual world, the Doggfather continues to be a pioneer. I can't wait to attend the first Snoop Dogg live concert in the metaverse alongside our players!"
"We are building the future of entertainment where everyone will enjoy creating and sharing their very own virtual experiences," said Arthur Madrid, CEO and Co-Founder of The Sandbox. "The Sandbox is bringing iconic culture with Snoop Dogg and enhancing it through innovation with NFTs and virtual experiences. Snoop's LAND is decentralized; 100% owned by him to develop through his creative genius. I can't wait to join his first private party in The Sandbox!"
"We are entering into a new age of creative potential that was never possible bound by the laws of the physical world and are excited to help Snoop continue to provide innovative entertainment for his millions of fans all across the globe," said Alex Livian, Founder of Cultivate Studios, and representative of The Sandbox & Snoop Dogg collaboration.
As with all The Sandbox partnerships, the collaboration will include carefully curated and designed experiences and specific assets that players can purchase and use in their original creations. This will allow players to step into Snoop's virtual mansion to join an exclusive pool party experience, enjoy Snoop Dogg's extensive collection of NFT art, or explore Snoop Dogg's car collection. Players will also be able to insert voxel versions of Snoop Dogg's dogs, cars, and other items in their virtual experiences.
Part virtual real-estate, part amusement park, The Sandbox fully embraces the idea of the metaverse as a continuous shared digital space where worlds and heroes collide to make rainbow-colored magic (think Ready Player One). Snoop Dogg joins over 165 existing partnerships including The Walking Dead, deadmau5, Richie Hawtin, The Smurfs, Care Bears, Atari, ZEPETO, and CryptoKitties, all following The Sandbox team's vision of empowering players to create their own experiences using both original and well-known characters and worlds.
The Sandbox is scheduled to launch its first public Alpha for players in Q4 2021, enabling anyone to experience a social hub and gain the power to build a fantastic collection of fantasy and role-playing adventures that can be traded with other players, creators, and artists on the platform.

Azerion Acquires PubGalaxy and Inskin Media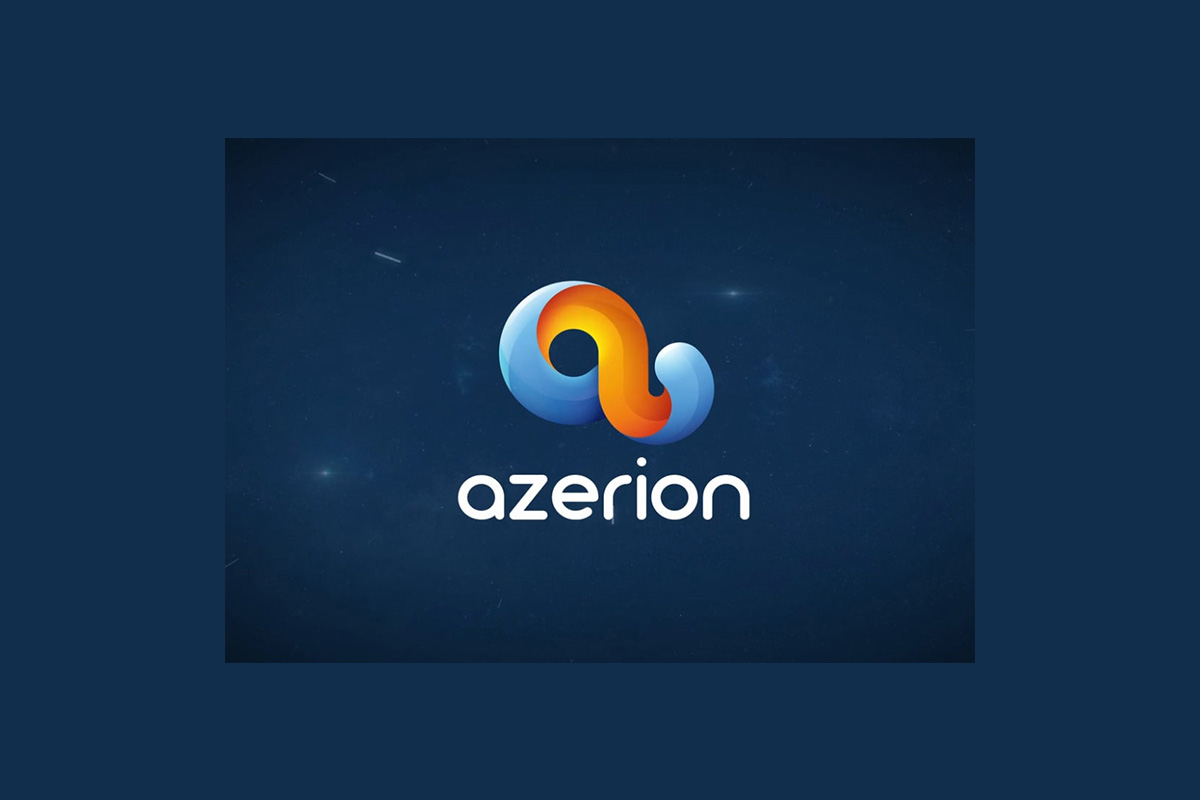 Reading Time:
< 1
minute
Gaming advertising firm Azerion has acquired digital monetization platform PubGalaxy and digital ad agency Inskin Media.
Following the recent buyout of French ad agency Sublime, Azerion has continued on its expansion and consolidation plans buying a further two European agencies.
Headquartered in Sofia, PubGalaxy is to assist Azerion with its monetization strategies and facilitate partnerships between publishers and advertisers. Azerion hopes the partnership will give its publishers access to cost-effective and bespoke monetization deals.
The decade-old firm started out as a digital publisher before developing into an ad revenue optimization platform that has a strong track record in managing high-value clients.
"As a historical digital publisher, our teams know the publishing industry inside out. Some of the biggest publishers have already entrusted us with their monetization strategies, as we strive to devise the most effective ways to maximize their ad revenues," Ivan Ivanov, CEO of PubGalaxy, said.
Opera GX blasts off with Operius, the new arcade space shooter to play in the browser when your WiFi is gone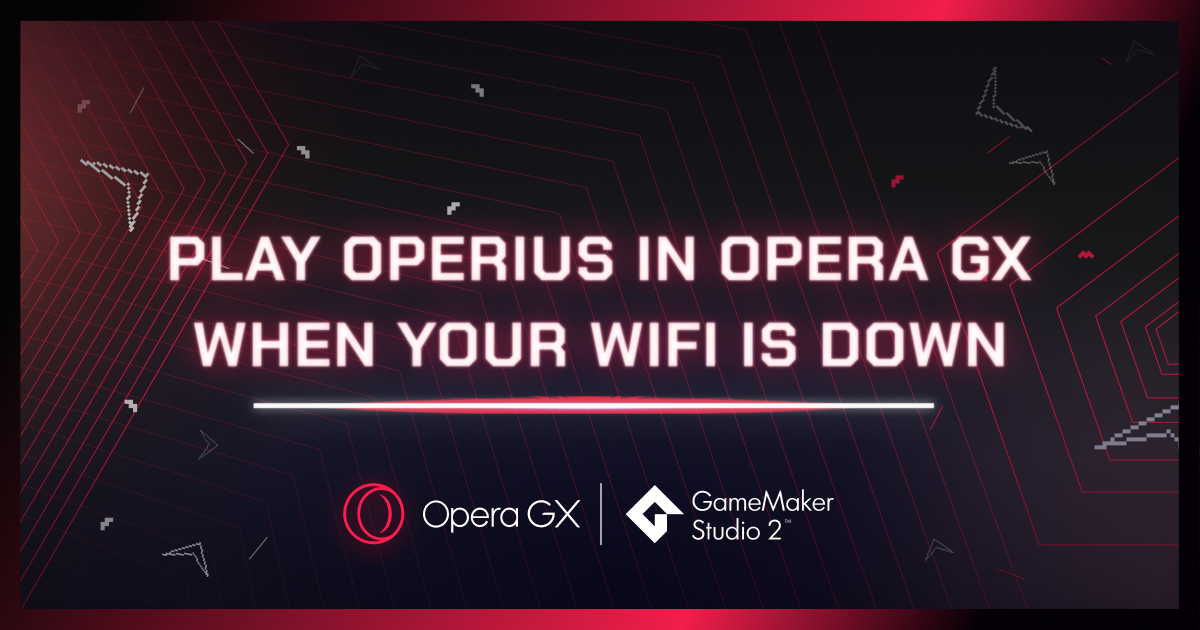 Reading Time:
2
minutes
No WiFi? No problem! Created in GameMaker Studio 2, Operius has won the Game Jam to become the Opera GX Browser's first offline mode game and is playable starting now
We've all experienced the unexplainable horror of having to deal with some flakey internet connections. In those moments where the WiFi is gone, Operius will help take your mind off your frustration with its fast-paced arcade gameplay. Created in the game creation suite GameMaker Studio 2, Operius is playable in the Opera GX browser today. The game will appear whenever your network crashes. Those with a stable connection who really want to try Operius, can simply type opera://operius in Opera GX's address bar.
Designed by Mors, Operius is set in a world where all of the world's computers simultaneously lose their connection to the internet, with a strange UFO that is hovering in the sky appearing to be the cause of the outage. The only way to restore the planet's internet is to navigate through the inner workings of the UFO and take it down from the inside, a task that involves shooting hordes of alien invaders and dodging obstacles to advance to the next level.
In July, Opera GX launched its "No Internet" Game Jam to find the game that would keep its audience of more than 10 million gamers entertained whenever they lose their connection. With more than 900 entries, all created in GameMaker Studio 2, the competition was ferocious. But one game, Operius, elevated itself above the rest and emerged triumphant after topping the public polls that saw eight hand-picked games garner over 100,000 votes from the Opera GX and GameMaker communities.
Operius features razor-sharp, retro-inspired vector graphics which pay homage to the great space-based arcade shooters of the eighties with a pulsating high-adrenaline soundtrack written by Catonator. Being offline doesn't mean you can't play together: Operius features an offline two player mode: all you need to do is share your keyboard with another person and enter the two player mode.
'We believe gamers deserve a better game than jumping dinosaurs or surfers. That's why we started the Opera GX game jam and found Operius. Operius is a highly addictive ultimate offline game to rule them all," said Maciej Kocemba, Head of Opera GX.
"With Operius, I wanted to make a fun arcade-inspired shooter to take the players' minds off being offline and perhaps even make them forget they were supposed to get back online in the first place," said Mors.
'In creating the shortlist, we were looking for a game that's fun to play, looks and sounds fun and, most importantly, that you want to play over and over again,' added Kocemba.
Alongside becoming the new offline game in Opera GX and saving many a gamer from what is otherwise an incredibly frustrating experience, Operius developer Mors, also receives a $10k cash prize. Two runners up Aliens Stole My WiFi and Nettie & Settie Save the Internet also each receive cash prizes of $7k and $3k respectively.
Luckily, users won't have to rip out their router to play Operius, as it is available to play when you don't have connection issues in GXC. GXC is Opera's upcoming self-publishing platform and will allow indie game makers to publish their GameMaker Studio creations directly to the platform and for free – for other users to enjoy and give instant feedback. Operius, as well as Aliens Stole My WiFi and Nettie & Settie Save the Internet will be available in GXC.
Jagex announces partnership with indie studio Games by Malcs to publish Melvor Idle, a RuneScape-inspired idle game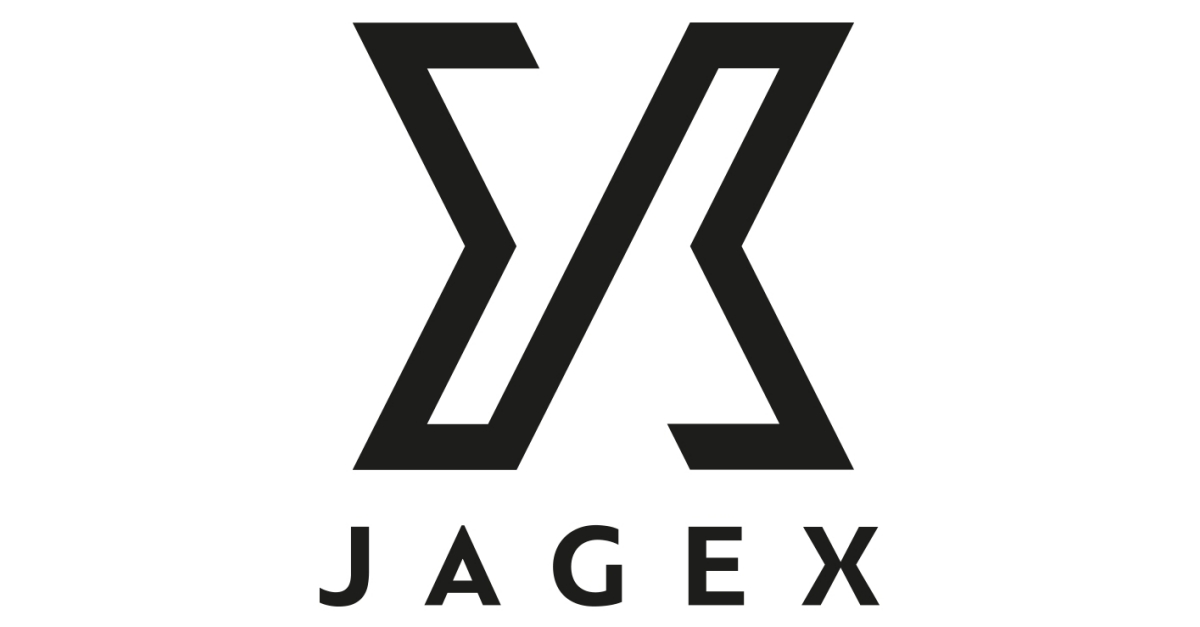 Reading Time:
2
minutes
Leading British video game publisher and developer Jagex, creator of the iconic living game RuneScape franchise, today announced that it will be working with indie developer Brendan Malcolm to publish Melvor Idle under the Jagex Partners banner. Currently in Early Access, Melvor Idle is a game heavily inspired by Jagex's renowned RuneScape franchise and has already been downloaded more than 600,000 times across Steam, App Store and Google Play.
The brainchild of Australian solo developer Brendan Malcolm, a player of RuneScape since his youth, Melvor Idle was devised as a means of reimagining the core components of the RuneScape franchise in a way that they could be enjoyed casually, fitting around the busy schedule of his adult life. Taking inspiration from the setting, skills, combat and mechanics of RuneScape, he distilled the core components down into an idle game in the same vein as games such as Clicker Heroes and Egg Inc.
Jagex first became aware of Melvor Idle in early 2020, and was hugely impressed with the game, realising there was a significant opportunity to help support the game's future development, and to reward a fan-made passion project and bring it to the attention of RuneScape players around the world. The game will come out of Early Access and release officially this November.
Chris Pfeiffer, Director of Product Management for Jagex Partners, said: "We are incredibly excited to be publishing Melvor Idle. Every once in a while, we come across a game and a developer that is so well aligned with our core values that it seems a natural fit for Jagex Partners. With so many of our staff being fans of the game, and seeing what Brendan has been able to achieve as a solo developer inspired by the games we have been developing for 20 years is truly magical. We very much look forward to using the skills and experience we have at Jagex Partners to support the future development of Melvor Idle, leveraging our marketing, communications and localisation resources to make sure the game reaches the widest possible audience and its full potential."
Brendan Malcolm, Games by Malcs founder and the creator of Melvor Idle, said: "Being able to work with Jagex directly on this has been a dream come true. I never would have imagined when I started development on Melvor Idle back in 2018 that I would eventually receive the support of the very studio that inspired me in the first place. The support this partnership has provided me will not only enable me to reach even more players with Melvor Idle, but will help me really establish Games by Malcs as an up-and-coming studio with an office in Perth, Australia. I can't wait to work with Jagex on making Melvor Idle an even bigger success than I had hoped for."
Melvor Idle is currently in Early Access on Steam (with 93% positive reviews*) and will be launched in November priced at $9.99 / £7.19 / €8.19. The game is also free to try on iOS (4.9/5 review score*) and Android (4.8/5 review score*) with in-app purchase for the full version.
Melvor Idle is the game announced by Jagex Partners, with Space Punks, developed by Flying Wild Hog, currently in Early Access on Epic Games Store.
Jeff Pabst, Vice-President of Third-Party & Partnerships, said: "Jagex Partners continues its focus on becoming the go-to publisher for living games developers around the world. However, great community-led games like Melvor Idle have inspired us to broaden our search for development partners to include games that represent the community-first ethos Jagex has always followed. We look forward to more announcements as we close out the year and push onwards to 2022 and beyond."