Best Bitcoin Casino unveils sleek new look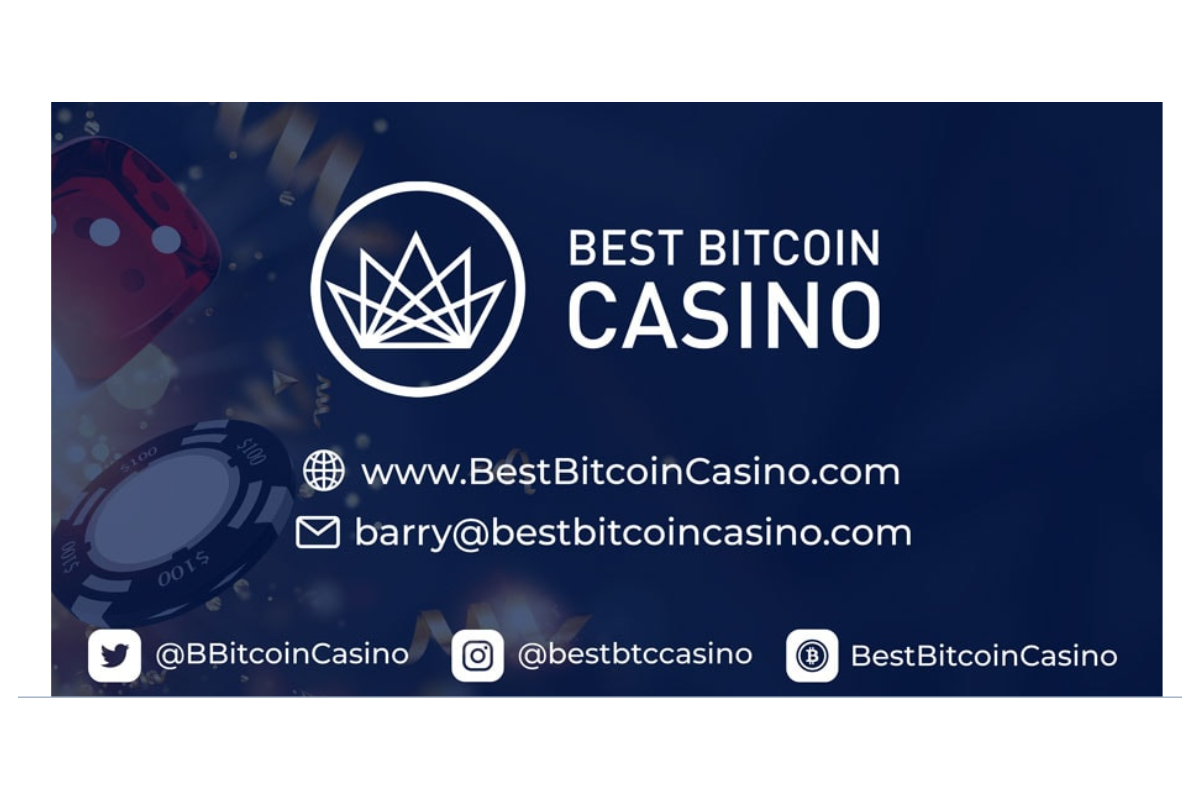 Reading Time:
2
minutes
Online casino comparison site has also rolled out an innovative rating algorithm to ensure listed brands are accurately reviewed and rated
Best Bitcoin Casino, one of the most established and trusted Bitcoin casino comparison sites, has relaunched with a brand-new design and innovative rating algorithm that promises to deliver even more value to operators and players.
In addition to a fresh look and feel, Best Bitcoin Casino (BBC) now offers an intuitive back office and dashboard that gives operators full control over the information and review for each of their brands as well as direct access to the Best Bitcoin Casino community.
BBC has more than 650 casinos reviewed on the site but is encouraging operators that are not already listed to sign up and create an account. Each casino is then tested and rated by a member of the admin team and also receives a rating from players.
This is combined with BBC's powerful rating algorithm that uses several parameters to rate an operator including bonuses and wagering requrements, direct and proactive player support, licenses held and more.
Above all, Best Bitcoin Casino gives top priority to player ratings, comments and feedback to ensure that each casino is accurately reviewed and rated based on the experience that it offers to players.
To coincide with the redesign, Best Bitcoin Casino has rolled out a new rating system – Rated as Best Bitcoin Casino. Those that receive the seal of approval can earn player trust and confidence, connect with BBC's 12,000-strong community faster and enjoy better exposure across the site.
This badge is awarded to casinos that meet the following criteria:
Have a 7.0 rating our above
Have a dedicated casino representative
Respond within 72 hours
Use reputable casino game software
Support various payment methods (crypto and FIAT)
Update key details about the brand
In addition to the 650 online casino brands listed and reviewed on the site, BBC visitors and subscribers can also access information about dozens of crypto and blockchain platform providers, game developers, payment providers, licensing jurisdictions and more.
Barry Goldwon, Asset Manager at Best Bitcoin Casino, said: "I am incredibly proud of the new look and feel we have created for Best Bitcoin Casino as we continue to establish the site as one of the most reputable and trusted in the market.
"More than that, I am proud of the incredible feedback we have received from operators and our subscribers which gives us the confidence that we are on the right track and have been since we launched in 2013.
"Our ultimate goal is to help players find reputable cryptocurrency and blockchain online operators, not only casinos, but also sportsbooks, esports, poker, dice and more. Our new rating algorithm will allow us to do this more accurately and at scale as we keep adding more brands to the site.
"We already have 650+ brands reviewed and rated but we would like to see even more operators sign up to Best Bitcoin Casino and take advantage of our community of more than 12,000 members to drive awareness of their casinos and increase new player sign ups."

Thunderpick is launching the first ever eSports tournament series with a prize pool in Bitcoin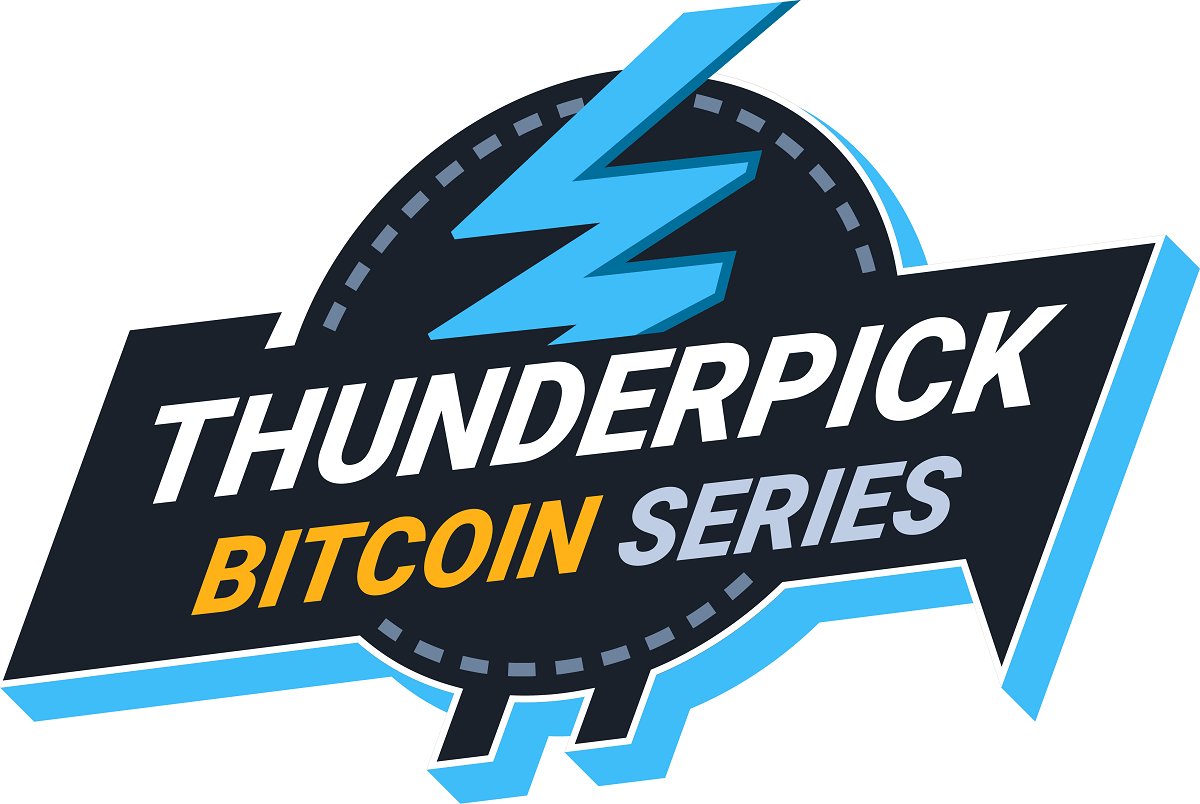 Reading Time:
< 1
minute
The Thunderpick Bitcoin Series is an online event that officially starts on the 17th of January with a CS:GO tournament that will last until the 7th of March. Other CS:GO and Dota 2 tournaments within the Thunderpick Bitcoin Series are expected later in 2022.
The first tournament of the Series will host top CS:GO squads from all over the world. There will be a total of 23 teams competing for a chance to win a chunk of the 1.2 Bitcoin prize pool with at least $75,000 guaranteed. The minimum amount is a secure prize, but there is no telling how high the Bitcoin price might go up during the playoffs, so the main prize might be even higher!
The format of the CS:GO tournament will be a standard best-of-three, divided further into three stages with the collective 50 Bo3 matches. In the closed qualifier 4 teams will face double elimination, where the winning team will advance to the main stage. Main stage will feature 16 teams where only 8 can get into the final stage and play against 4 additional guest teams. During the Grand Finale the top teams of the tournament will fight over who will take the main prize home.
Sportsbet.io Donate Bitcoin to Southampton FC Supporters in First Ever 'Crypto Fan Fund'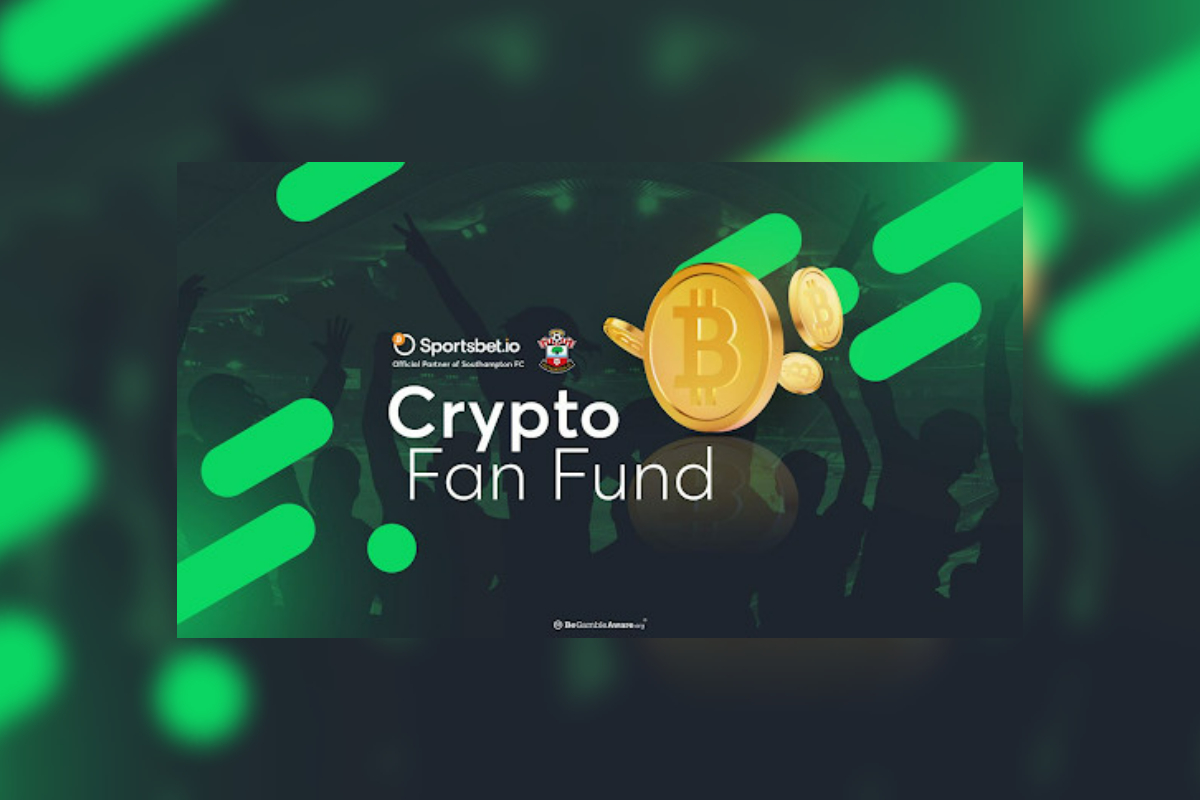 Reading Time:
2
minutes
Sportsbet.io has announced the launch of a first-of-its-kind 'Crypto Fan Fund', donating 2 Bitcoin (BTC) to its partner club Southampton FC. The fund will be used to deliver a series of fan-led initiatives across the 2021-22 season, and beyond.
Crypto Fan Fund
Throughout the season, the fund will be used to support the causes that matter most to fans. All decisions on how and where the fund is used will be made by Saints Voice, Southampton FC's long-standing supporter panel, who will work closely with the club and with Sportsbet.io to determine how to make the greatest impact.
The donation of cryptocurrency in this way is a major first within elite sports partnerships. Unlike traditional fiat donations, the value of the fund can shift and increase in line with the market, allowing for the potential of greater investments in future seasons. Sportsbet.io will underwrite the fund for the value of 2BTC at the point of donation, guaranteeing the club access to at least the minimum value of the fund, plus any additional profits accrued from deflation.
Helen Edwards, Head of Responsible Gambling at Sportsbet.io stated:
"Supporters are the lifeblood of the game and continue to demonstrate their unrivaled passion and loyalty every matchday. As a valued partner of Southampton Football Club, it's incredibly important that we engage with the dedicated Saints fans and support them too, in any way that we can.
The opportunity to use Bitcoin in such an innovative way by setting up this fan fund is incredibly powerful. We firmly believe the hype is real and cryptocurrency is here to stay, and are excited to see how the value of the fund could continue to rise, allowing for even greater investments for Saints fans and the wider community."
Potential uses of the fund could include improvements to the matchday experience through providing much-needed assistance to local venues impacted by COVID-19. Saints Voice can also decide to retain, or 'HODL', a portion of the fund to invest in future seasons, to capitalize on any increase in value.
Sarah Batters, Director of Marketing & Partnerships at Southampton FC stated:
"Covid had a major impact on our fans' experience of a matchday last season. Thankfully things are getting back to normal and almost all our fans have returned, so we are delighted to offer our supporters the opportunity to make their match experience even better, this season and beyond.
Working in close collaboration with the fantastic representatives on our Saints Voice panel, with Sportsbet.io's 'Crypto Fan Fund' we hope to build a closer bond with our supporters by tackling some of the causes that they consider most crucial and look forward to seeing how they ultimately choose to allocate this fund."
The donation consolidates Sportsbet.io's ongoing commitment as the main club sponsor of Southampton Football Club, and as a leader in the crypto community. The initiative is part of Sportsbet.io's 'Believe the Hype' campaign, encouraging Saints to believe the hype around their club, and around cryptocurrency.
How to Make Bitcoin Transactions?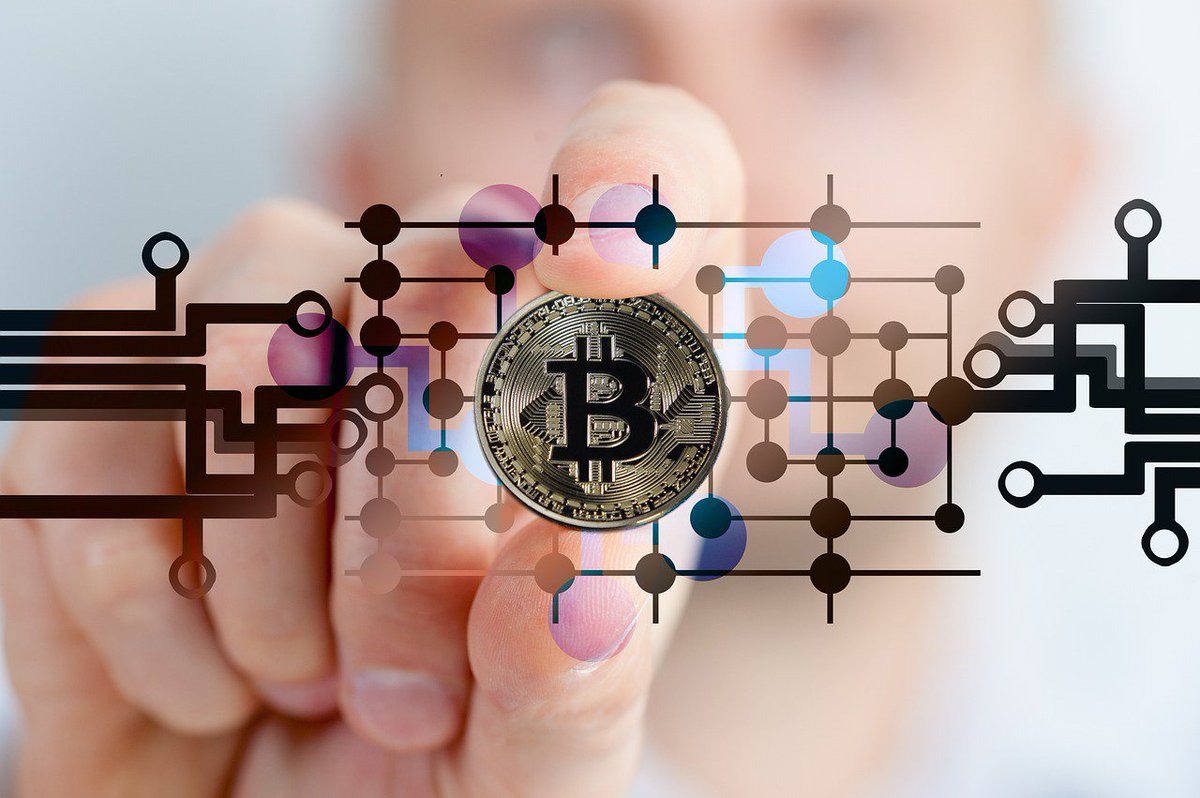 Reading Time:
3
minutes
Bitcoin today is still one of the hottest cryptocurrencies on the market and is definitely one of the most talked-about virtual currencies. Also, Bitcoin's market capitalization has surpassed $650. 07 billion.
Needless to say, the crypto market is booming, and Bitcoin is the central aspect of this growth. If you're new to BTC transactions and wondering how to get started because all this is too confusing for you, in this article, we explain in more detail what BTC transactions are.
Bitcoin – Virtual Currency
Bitcoin is a decentralized digital currency that was developed as a means to transfer money over the Internet without an intermediary. It operates differently from traditional currencies because it is based on the blockchain network.
Moreover, this is a decentralized, peer-to-peer database where the BTC transactions are added to a so-called blocks of transactions, which are linked via cryptography in the network.
After a BTC transaction is recorded in the system, it's not possible for the details of the transaction to be changed by any user. This makes every BTC transaction irreversible in the network.
Plus, there is complete transparency regarding the information about the transactions in the network in order to ensure there is total security in the network. Otherwise, the identity of the users is confidential.
Elements of BTC Transactions
The main elements of every BTC transaction are a transaction output, input, and designated amount. The input is the BTC address which is the address of the Bitcoin wallet from which the transaction was initiated. The second part is the output, specifically the other Bitcoin address of the receiver.
It should be noted that for each BTC transaction is necessary for both parties to have their own Bitcoin wallets. A bitcoin wallet is a software where the Bitcoin tokens are stored, and each Bitcoin wallet has its own set of private and public keys, which are required for any BTC transaction.
For example, if you want to trade on an online trading site, it's important for you to invest in a good BTC wallet. There are great automated trading sites like BitcoinProfit.org where you can invest in BTC, and you can also exchange your BTC for other cryptocurrencies. If you want to create an account, you only need $250.
The Bitcoin address is actually a hashed version of your public key. Moreover, the private key is seen as a unique string of characters that are paired with your public key, and the private key is necessary for you to sign your BTC transaction.
The Blockchain Network
When you want to make a BTC transaction and send BTC to another user, your Bitcoin wallet will create a transaction output which is basically the address of the user you want to send BTC to. After you have initiated the transaction on the blockchain network, the transaction will be recorded on the system, and the information regarding your Bitcoin address will be registered as a transaction input while the transaction output will be the person's Bitcoin address.
The transaction is processed by the miners on the network. When you want to make a transaction, you also need to take into account the transaction fees that you will need to pay in order for your BTC transaction to be completed on the network.
Amount of BTC
When it comes to the amount of BTC that you can send, you can actually send satoshis via the network. But obviously, you cannot send one satoshi, as it is only 100 millionth of one Bitcoin. The minimal number of BTC tokens that you can send over the network is actually 546 Satoshis. The name of the smallest unit of a Bitcoin comes from the name of Bitcoin's creator Satoshi Nakamoto.