Joakim Achrén joins Fingersoft's Board of Directors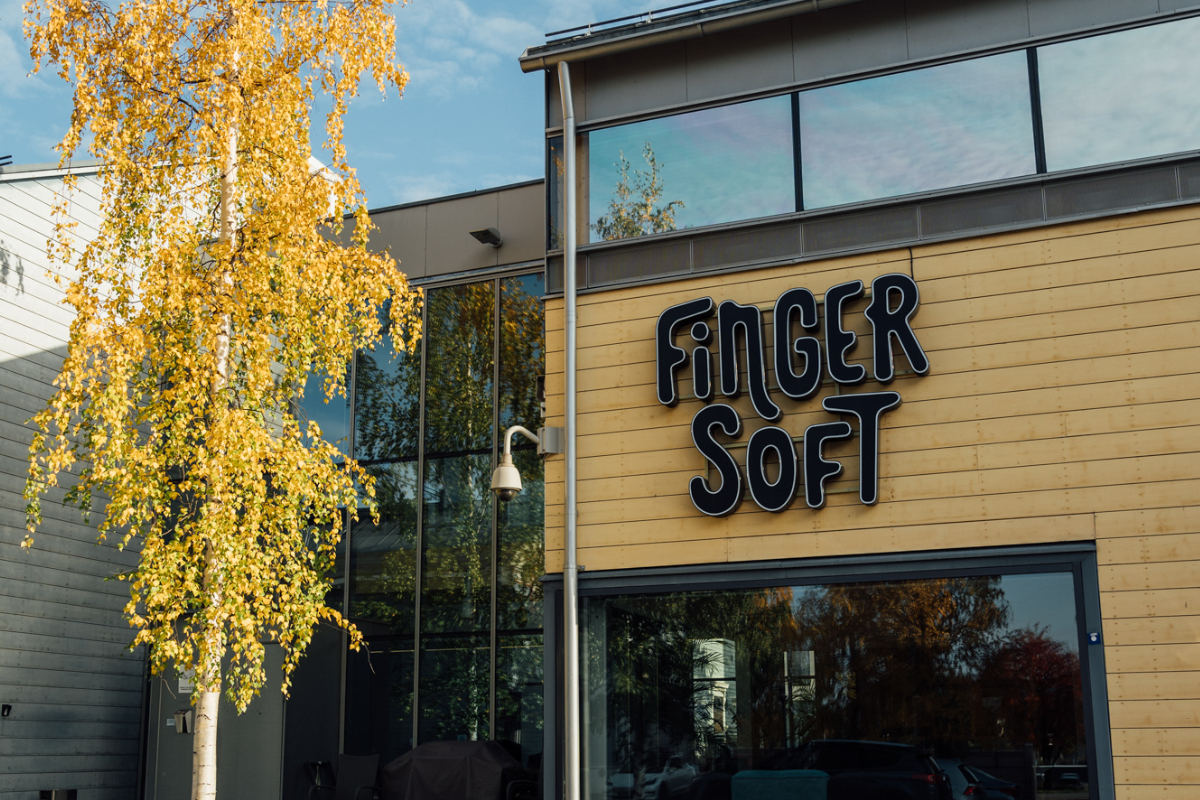 Reading Time:
< 1
minute
The Finnish mobile game company Fingersoft has appointed Joakim Achrén, a seasoned gaming entrepreneur, as a Member of its Board of Directors.
"It's pretty awesome to have Joakim joining our team. He is a great guy with long experience and extensive knowledge from the gaming industry. Joakim will bring valuable input on how to tune up Fingersoft's operations even better," says Toni Fingerroos, founder and Chairman of the Board of Fingersoft.
Joakim Achrén has fifteen years of experience from two venture-backed gaming startups including Next Games. Now he is running Elite Game Developers, a company that helps entrepreneurs start their first games company. He's also an angel investor in Skunkworks Games, Lightheart Entertainment, Savage Game Studios, and more. Earlier this year Achrén also took on the role of Venture Partner at Play Ventures.
"I'm thrilled to be joining Fingersoft's board of directors. I've been visiting Oulu for close to ten years now, meeting gaming studios and getting more involved with the local game scene, and I'm really happy to get more involved with the leading game studio in the region," Joakim Achrén says.
Founded in 2012, Fingersoft is best known for its Hill Climb Racing mobile games. The company employs close to 100 people, of which most are based at the company's headquarters in Oulu, Finland. Last year Fingersoft's turnover was 22.6 million euros.
Just Eat Takeaway.com becomes National Partner for League of Legends World Championships in three countries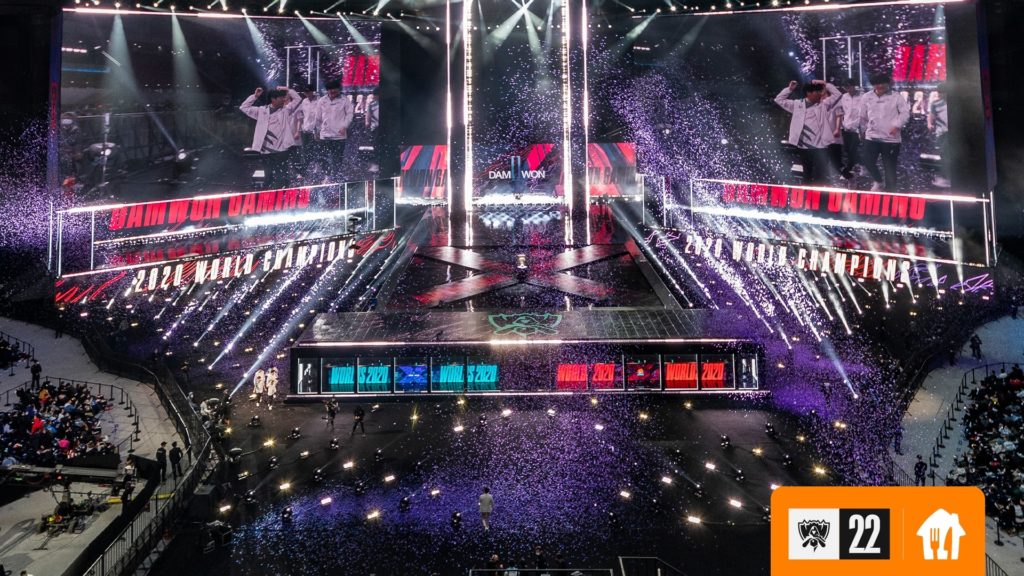 Reading Time:
2
minutes
Just Eat Takeaway.com and Riot Games can announce that the food delivery service will be a National Partner for the League of Legends World Championship in three European countries.
The partnership sees Just Eat Takeaway.com receive sponsorship placements in Germany, Spain, and Poland, which involves in-game sponsor rotation, logo placement during countdowns and breaks, as well as clickable partner links in the official Twitch chat.
Just Eat Takeaway.com (JET) has identified opportunities to expand its brand and market share through esports and gaming. The best fit was the most popular esports title on the planet, League of Legends.
Given Just Eat Takeaway.com is one of the biggest players in food delivery and viewers of League of Legends consume a high amount of food and drinks, it is a natural fit for both.
Just Eat Takeaway.com's promise is that it empowers the consumer with a solution, for every possible food moment; Just Eat wants to deliver joy to all League of Legends fans.
This year's League of Legends World Championship takes place from 29 September – 5 November, in Mexico City, New York City, Atlanta, and San Francisco.
24 teams will take part in the tournament with around 130 players involved – having qualified from LoL tournaments across the world.
Last year, the League of Legends World Final achieved a peak viewership of 73.8 million, shattering all previous records and becoming the world's most watch esports event in history.
Robin Clark, Senior Director of Global Partnerships, Sponsorship and Sustainability, at Just Eat Takeaway.com said: "Sports and gaming are two domains that seem to be very interesting for our target audience. The game that fits this sector best is League of Legends – the most popular esports title on the planet.
"Just Eat Takeaway.com's strategy is to deliver joy to the homes of League of Legends fans, and we want to become the designated platform for food within the gaming community.
"We're excited to be teaming up with Riot Games for the World Championships – the first time in three years that the Worlds will have a live audience – making it one of the most significant esports tournaments in history."
A New Simulation Game My Fairy Islands: Merge Animal Starts Open Beta Test on Android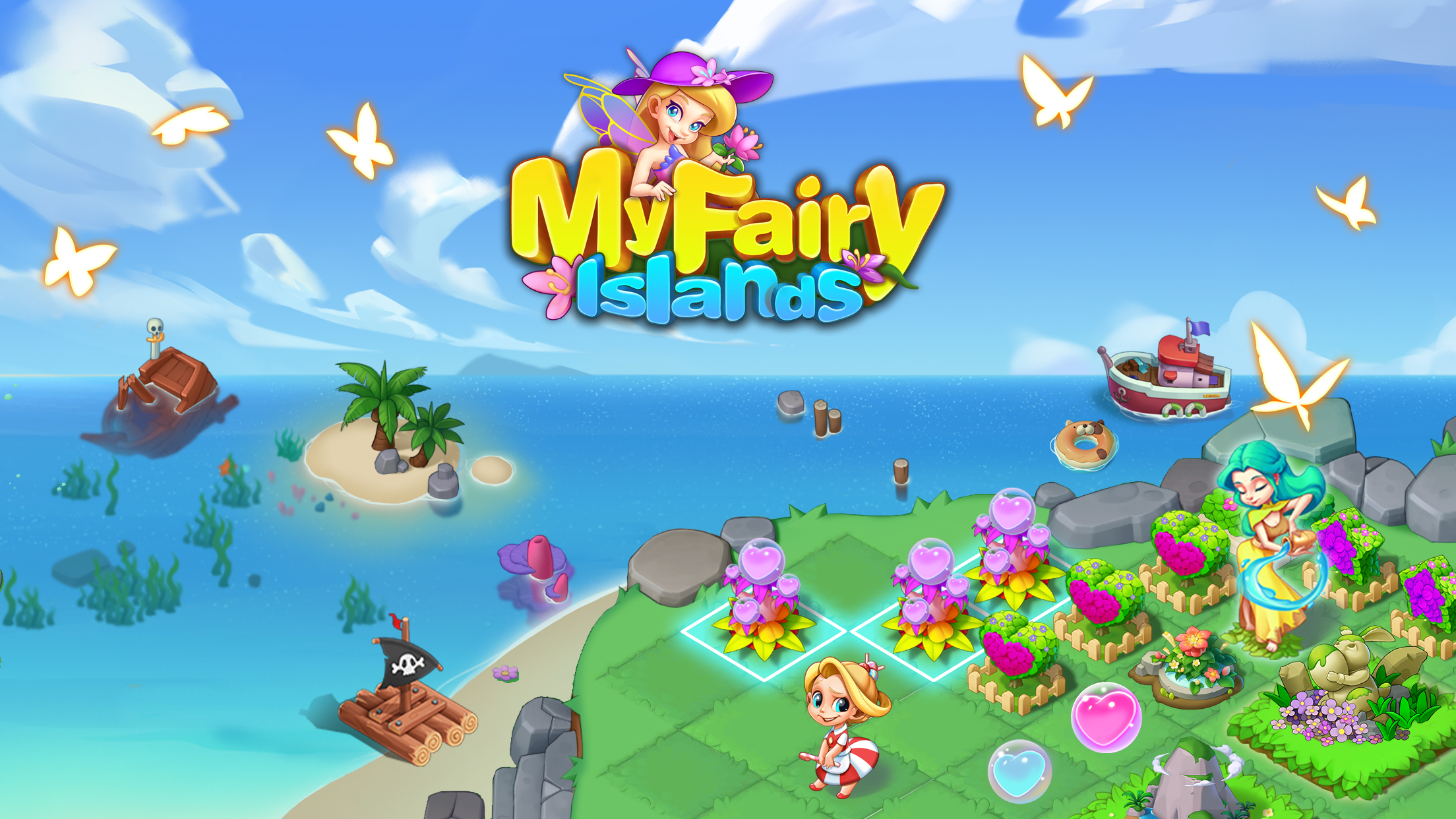 Reading Time:
2
minutes
Will your mind compel you to organize the chaos and create your own tidy fairy village in the game when you notice unexpected and untidy objects appearing on your game board? If so, you'll thrive in the merging simulation game My Fairy Islands: Merge Animal, which Loongcheer Game recently released and is presently in open beta testing on Google Play Store.
Over 500 fantastic objects for you to merge and collect
Merge, collect, tap items… There are numerous ways to trigger the healing power and revive the world! The basic gameplay is to merge 3 identical items into 1 new item. It will be a mystery what becomes after merging as for players. There are totally over 500 items in the game to be discovered and collected, almost everything can be upgraded- animals, seeds, plants, swamps, even monsters!
Bring all the chaos back into order
Image there are so many cluttered things appear in your room, stuff all over the place, will you bring all this chaos back into order? You will also go through a decompression process in My Fairy Islands by keeping everything neat and orderly. Your actions will ultimately determine how your island will look. Merge items and build your own fairy town in the game!
Reap the healing game experience
This is a brave new world full of legendary animals and wonderful magic, an interesting and mysterious place waiting for you to explore. Lots of healing design show in the game. Whether it's merging, clicking or building new islands, healing sound effects will bring you a more immersive game experience. Besides, cute and funny game login screen, exquisite seaside islands design, a lot of vivid and healing Heart to restore the Dry Land and NPC's interesting dialogue guide… All leads you to engage in the game.
Harvest and make delicious food
Hero Island is a paradise for those who like cooking and yummy dishes! Get recipes from fairies and princesses, cook the dish you like and then turn them into materials you need. The material will be sent to your land for building it. Complete Food Order and get the Magic Key to unlock the mist. Get more land to build your own islands. Drag and drop building parts from the corresponding series onto the castle to upgrade
Keep fresh with limited time adventure
The time-limited islands appeared unexpectedly! Players can start your journey to merge and collect exclusive items! The inspiration for each limited time adventure comes from various theme, like Vampire, Jurassic Century and Magician, etc. Each item has been thoughtfully created to fit the concept. What's more, each time-limited theme has its final prize that players can collect through merging. What will ultimately merge is still a mystery for you to find out!
Be social in your fairy islands
When you have no idea about how to decorate your island and make it looks much elegant, let's try to gain inspiration by visiting your friends' island! In My Fairy Islands the friend system will be found. Add friends, visit their islands, receive gifts from or give them to friends… More interaction will be unlocked at the near future!
More features could be found in My Fairy Islands: Merge Animal if you download the game and have a try. Build your fairy island and engage in the immersive gameplay! You can also follow My Fairy Islands: Merge Animal official Facebook page and discord to get more information and meet other players. Don't hesitate to start your wonderful journey!
Fly high with FunFair Games' Hugo: Up & Away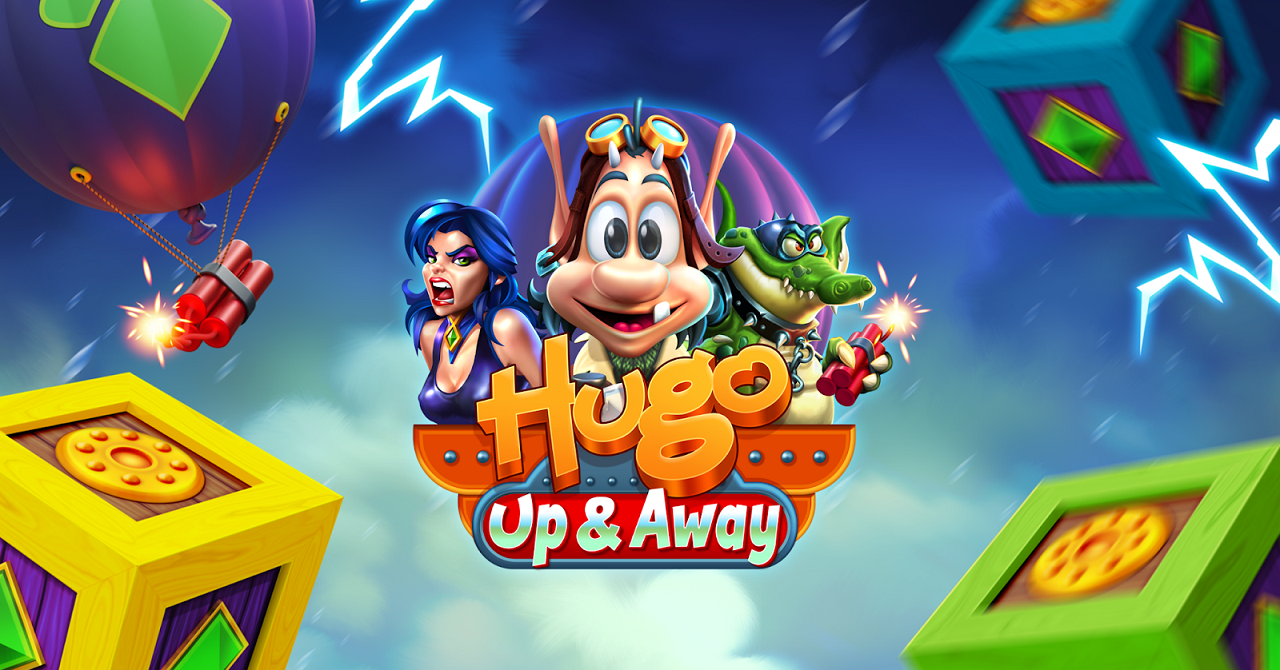 Reading Time:
2
minutes
FunFair Games has announced its latest next-generation title, Hugo: Up & Away, an exciting multiplayer crash-game created in partnership with IP-owner 5th Planet Games.
The story-driven release sees the lovable troll Hugo navigate through perilous storms and thunderous clouds in a plane full of jewels, all while avoiding his foes' explosive TNT balloons.
A fulfilling multiplier increases the further Hugo travels, with a delightful maximum win worth x2,500. However, should our protagonist be struck by fatal lightning, the rewarding journey comes to an end. Players must decide the best time to parachute to safety in order to earn more rewards.
To support Hugo's companions, players can place two bets each round and utilise the title's advantageous auto-eject features that help users receive sky-high wins.
Hugo is a fictional character who was first introduced through a hit interactive live TV show that aired in the 90s and entertained people in more than 40 countries. The franchise also amassed a large following in the video-gaming space, bringing forward a range of computer, mobile and console games that received global recognition.
Thanks to FunFair Games' recently announced partnership with Hugo's IP holder 5th Planet Games, the innovative studio has been able to introduce the timeless character to the growing crash-game vertical.
Featuring the same mechanics as the company's top-performing title AstroBoomers: To the Moon!, the new title promises an engrossing casino experience.
Enhancing the studio's collection of immersive non-traditional titles, Hugo: Up & Away allows FunFair Games to meet its ambitions of developing a new genre of games and attracting the next generation of gamblers.
Mark McGinley, CEO of FunFair Games, said: "Hugo: Up & Away has the potential to be one of our most popular releases, with the Scandinavian franchise having gained a broad following thanks to a consistent flow of gaming and cinematic adaptations since the 90s.
"We're delighted with the final product and have to thank 5th Planet Games for its support throughout the development process. We can't wait for players to enjoy this vibrant title that combines elements from the original game show and harmonises it with the thrilling crash game elements."
Mark Stanger, CEO of 5th Planet Games, added: "We are delighted to bring Hugo into a completely new and exciting vertical in the real money gaming space together with FunFair Games. With a crash scene being the focal point of the original TV show, we have found the perfect match in FunFair Games with their expertise in creating engaging crash-style content, and we couldn't be happier with the result.
"Hugo remains an extremely popular character in countries around the world and offering a modern twist of the original story was an opportunity we could not turn down; we look forward to introducing the game to fans old and new."