Co-creating for a safer web: Ahead of EU Cybersecurity Month, Google and Euroconsumers launch Space Shelter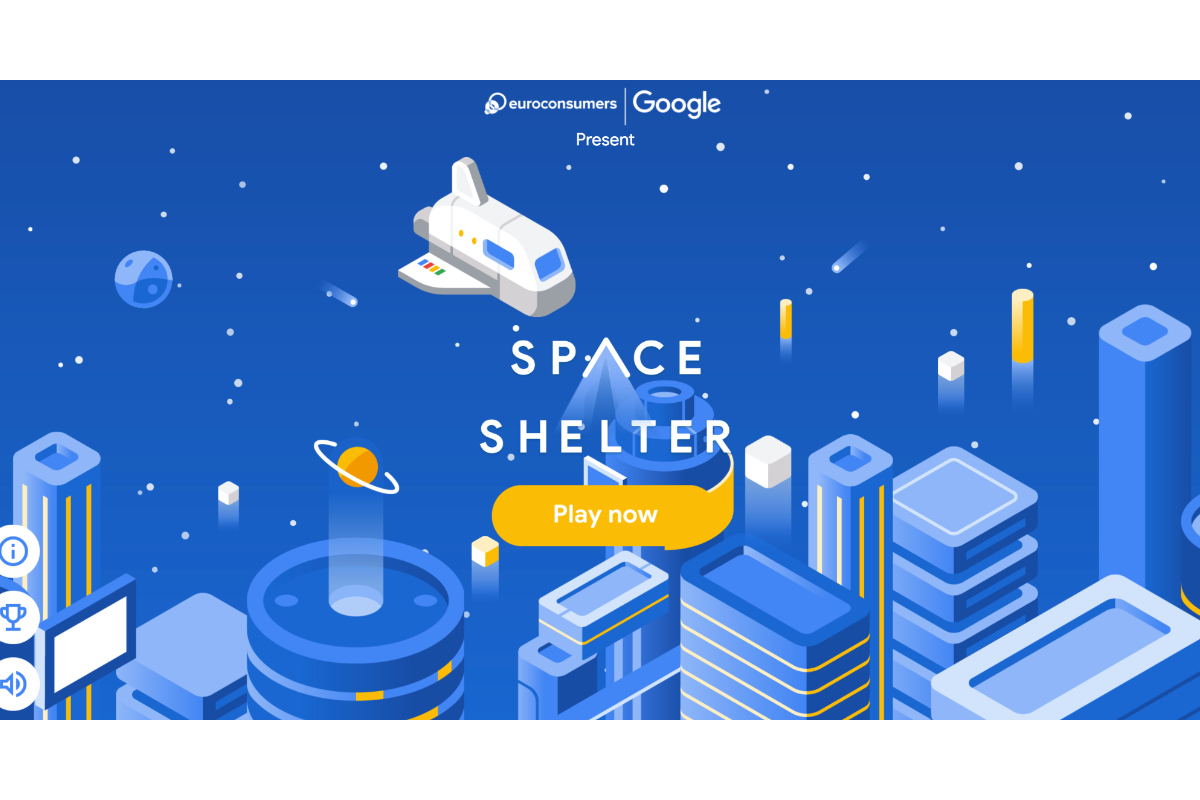 Reading Time:
3
minutes
A new web game to help people learn how to navigate the web safely — while having a blast
The Web has never had more potential to improve lives, but that's only true as long as it is safe. Ahead of EU Cybersecurity Month in October, Google and Euroconsumers, with its local consumer associations in Italy (Altroconsumo), Spain (Ocu), Belgium (Test-Achats) and Portugal (DecoProteste), have joined forces to create "Space Shelter". Choose your astronaut and beware of unexpected obstacles and aliens: this new web game will help people of all ages test their skills and learn new ones, all with a basic internet connection.
This is the first of many announcements that Google will have for EU Cybersecurity month. After a year of pandemic-driven tech acceleration and high-profile security threats, this work has gathered greater urgency. Every day, Google automatically blocks more than 100 million phishing attempts; Google Photos encrypts 4 billion photos, and Google Play Protect runs security scans on 100 billion installed apps. We check 900 million passwords daily, and automatically protect more than 4 billion devices with our Safe Browsing technology.
Still, a critical part of making the web safer is helping teach healthy digital habits. Google works directly with experts and educators to help people set boundaries and use technology in a way that is right for them and their families. That's the objective of this initiative, and the purpose at the heart of our partnership with Euroconsumers. There's no reason that work can't also be fun.
A virtual trip to outer space
Who said we can't travel in outer space from home? "Space Shelter" makes learning about online security an adventure, with smooth graphics and a top-level score and sound design. Players will select an avatar by choosing from a set of characters, and then will have to go through a series of five mini-games before ultimately docking at their destination: the Space Shelter. All the while, they'll uncover the elements that make an internet account safe online, from using a password manager to understanding multi-factor authentication and widely available consumer privacy settings.
Making a difference by playing
The release of Space Shelter is the start of this partnership, but it's not the end: Google will be making a contribution to support TechSoup, a non-profit organization that supports nonprofits, charities and libraries by providing access to donations and discounts on software, hardware, and services. TechSoup will run a series of nine training sessions on privacy and safety topics to NGOs in all the countries where this project will launch, with the goal of reaching as many as 3,000 NGOs.
The launch of Space Shelter will also be supported by 12 YouTubers from the four countries who, like real astronauts, will be receiving a survival kit and training from an authority: Paolo Nespoli, ex astronaut, science communicator and coach. These aspiring safety-nauts will be promoting the game to a wider group of consumers.
"We are glad to partner with Euroconsumers for a safer web for users. Google believes technology should improve life, which is why we have worked with experts in civil society and gaming to build a web game and help make the online universe safer." – Karen Massin, Head of Government Affairs and Public Policy, European Institutions, Google.
"Space Shelter makes learning about cybersecurity more accessible, even fun," said Marco Scialdone, Head of Litigation & Academic Outreach at Euroconsumers. "By raising awareness about cybersecurity, through initiatives such as Space Shelter, customers will feel able to benefit more from the huge opportunities presented by technology."
Space Shelter is another fruitful product of the strategic partnership between Euroconsumers and Google. The internet offers great potential to improve lives – but only if it is safe to use. This is the reason for which Euroconsumers teamed up with Google to make the internet a more secure place for everyone, with a particular focus on digital well being, family safety, and online privacy. The Euroconsumers and Google partnership intends to accomplish these goals through empowering consumers with knowledge, tools, and programs, such as Space Shelter.
As technology becomes increasingly integral to everything we do, it can sometimes distract us from
the things that matter most to us. We are committed to giving everyone the tools they need to develop their own sense of digital wellbeing. This is why we are working hard to bring projects like this one to our Countries.

Streamers watched over 8 billion hours of Blizzard, Activision and Xbox games in the last two years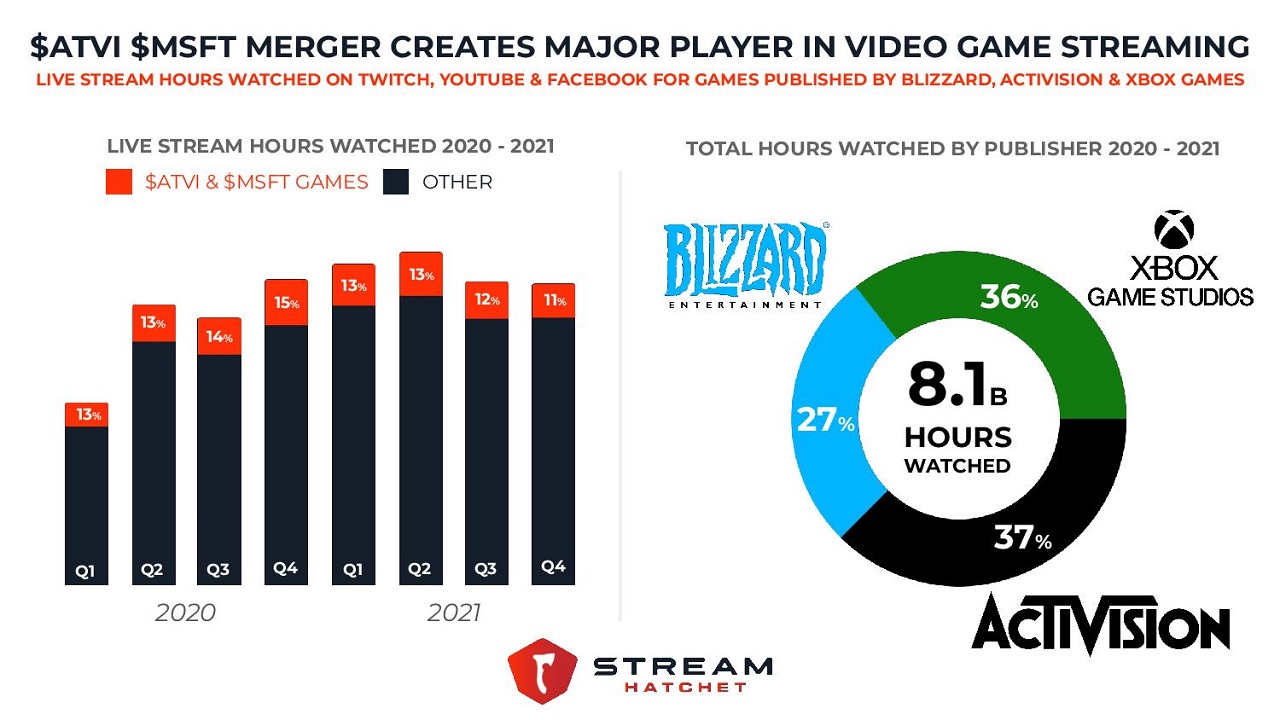 Reading Time:
< 1
minute
In light of Microsoft's recent acquisition of Activision Blizzard, Stream Hatchet, the live streaming data analytics company, has produced an infographic highlighting how the merger has created a significant player in videogame streaming.
People streamed games published by Blizzard, Activision and Xbox on Twitch, Youtube and Facebook for a total of 8.1billion hours between January 2020 and December 2021. In the last 12 months alone –
Minecraft streamed for 1.2M hours

COD Warzone streamed for 1.05M hours

Hearthstone streamed for 0.26M hours
GREAT KICK-OFF TO 2022 AS ISFE WELCOMES NEW MEMBER, RIOT GAMES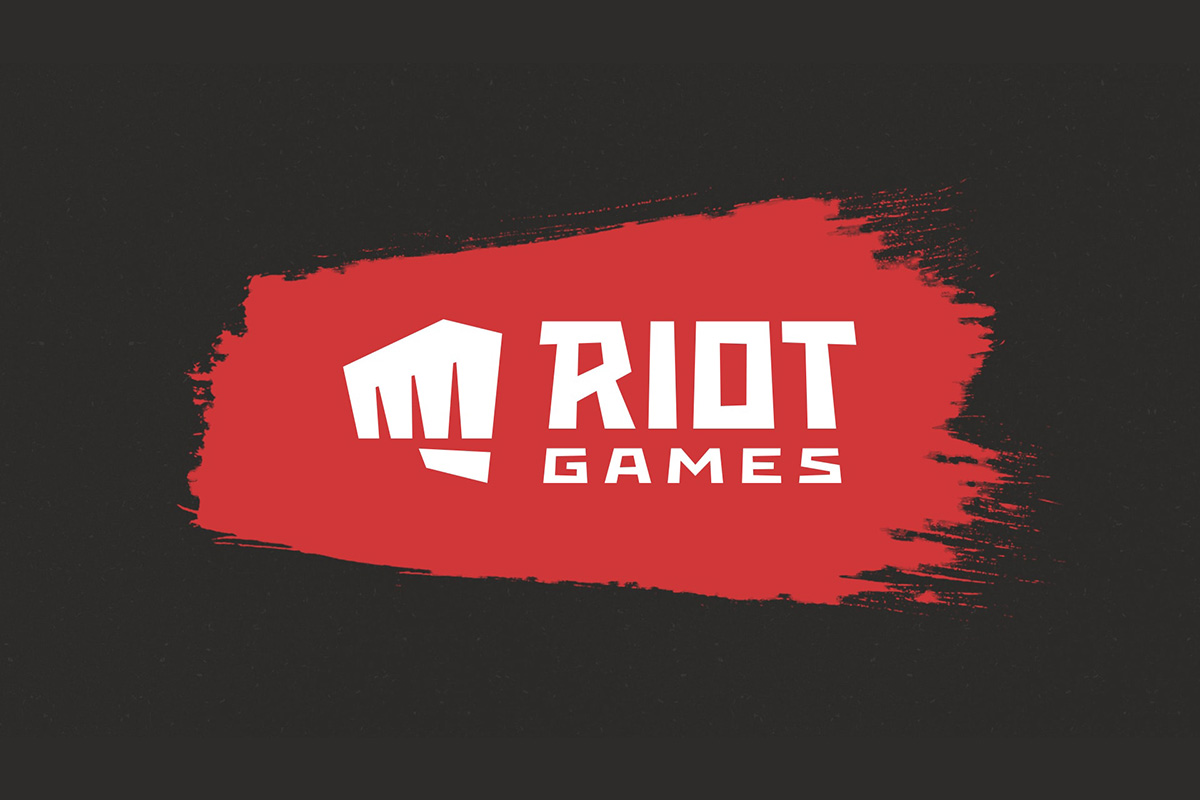 Reading Time:
< 1
minute
ISFE is delighted to kick off 2022 by welcoming Riot Games as a new member – the video game company behind the hugely popular titles League of Legends, Valorant and Wilf Rift, played across the globe.
ISFE CEO Simon Little said: "We are extremely pleased to welcome Riot Games to ISFE. Riot is a global player with a strong presence in Europe, with offices in Dublin, Barcelona, Berlin, Paris and Reading. Riot Games is doing important work in education, opportunity and citizenship, diversity and inclusion and we look forward to working with them to advance our initiatives in these areas within the ISFE membership, as well as our work on European policy issues affecting the video games sector." 
Riot Games is a founding member of ISFE Esports, launched in September 2019 and is one of the most important stakeholders of the global esports sector.
Riot Games was founded in 2006 with a mission to develop, publish and support the most player-focused games in the world. Headquartered in Los Angeles, USA, the company employs more than 3,000 people in over 20 offices worldwide.
Infinity Kingdom to Start Open Beta in Japan on January 25th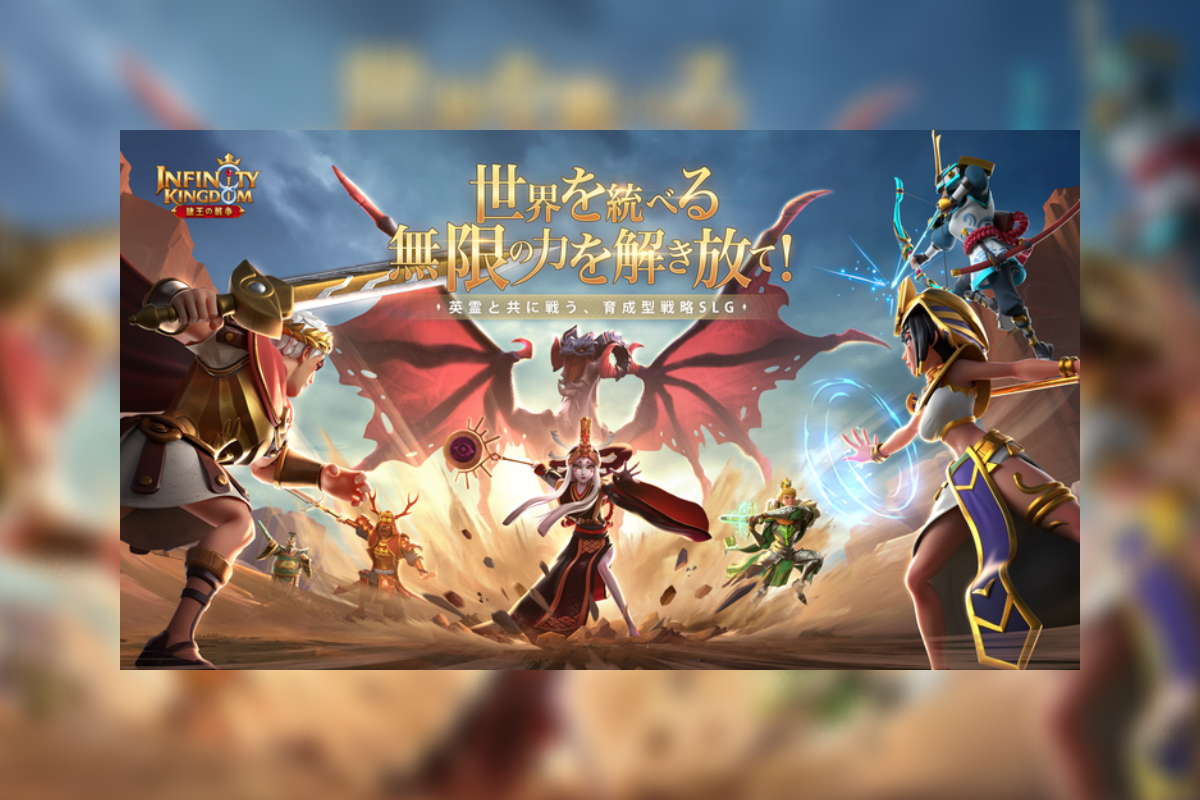 Reading Time:
2
minutes
Infinity Kingdom, YOOZOO Games' self-developed cartoon-style strategy mobile game, will start its open beta in Japan on January 25th, available for download on Android and iOS.
Set on the legendary continent of Norheim, players have to defend against invasion from the evil gnomes. While expanding their own cities, players must team up and protect their territories from other players.
Inspired by famous historical figures, the concept of Immortals is introduced in Infinity Kingdom. As commanders of the troops, Immortals have special skills and can be leveled up to increase their power.
After its initial launch in January, 2021, Infinity Kingdom was listed among the top 10 best-selling strategy game in more than 30 countries in Europe and the US. Now the game will be available in Japan soon, bringing OB event, new version update and new Immortal!
OB Event: Revival of Cities
The kingdom is suffering, it's time to protect the people. Together with Japanese lords, unite as one to rebuild the kingdom.
With Infinity Kingdom's launch in Japan, a new event, Revival of Cities will be online in the OB server, Norheim Server 136. During this 60-day event, players need to collaborate and conquer. From gems, philosopher stones, to superior resources pack, the top 100 players will earn in-game goodies to the value of hundreds of US dollars.
Legion of Frostborne 1.8 Update
As the next round of Legion of Frostborne was about to enter its war phase, another update arrived amidst the ice and snow on January 13th.
The update has brought the official start of the Season system, applying to all servers. As each server progresses through the seasons, the maximum level of buildings, Immortals, troops and dragons increase, and new Academy Technology and Lord Talent branches are unlocked.
New Alliance tactics are available in the regular season of Legion of Frostborne, and can be used by Alliance Leader (R6) or Officers (R5) to provide all Alliance members with protection on the battlefield.
An "Illusion Battlefield" special topic is added to the Daily Talks to gather and disseminate the latest competition news, allowing players to learn and discuss strategies with each other. Players are also able to pre-arrange different troop formations that can be switched between for different combat situations.