OKTO sign cashless payments partnership with Bob Rudd to further grow market share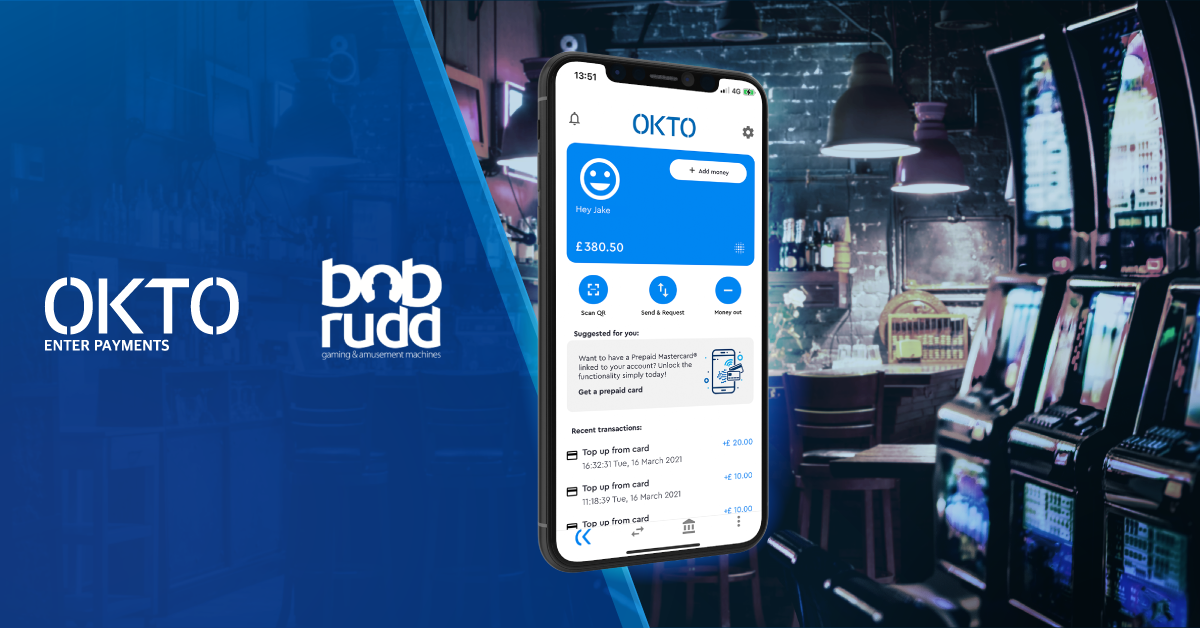 Reading Time:
2
minutes
OKTO is swiftly establishing itself as UK gaming's cashless payments provider
London, 07 October 2021 – OKTO the leading digital payment solutions provider, is swiftly establishing itself as UK gaming's cashless payments provider of choice following the announcement of a progressive partnership with the respected independent operator Bob Rudd.
Following a strategic partnership with Inspired Entertainment and Merkur UK Subsidiary Regal Gaming and Leisure, this latest agreement with Bob Rudd will extend the brand's position in the UK as the ubiquitous cashless payment method available directly on gaming machines via OKTO.WALLET to a leading 60% share of the pub's machine market.
Simon Dorsen, Chief Commercial Officer at OKTO, believes this latest partnership is a testament to the appeal of what is widely recognised as the leading safe and seamless cashless solution.
He explained: "We are honoured to collaborate with Bob Rudd and our agreement is a fantastic way to prepare for the trade show season starting with ACOS later this month. The team at Bob Rudd had to be convinced that our solution would meet the highest requirements of their PubCo customers and most importantly those of machine players.
We were able to demonstrate a solution that provides consumers with a cashless app that not only works on gaming machines but also extends across the payment ecosystem. There's no doubt that the UK population has embraced the cashless revolution and the OKTO.WALLET provides them with an experience that puts gaming on a level playing field with the rest of the high street. In essence, the partnership secures broader payment options for consumers enabling them to quickly deposit and withdraw funds on gaming machines in a safe, transparent, seamless, and trouble-free way courtesy of the OKTO mobile app."
Simon Broadbent, Head of Gaming & Operations at Bob Rudd stated: "Working with OKTO will complement our existing contactless & cashless solutions. Being independent, we want to ensure that our customers and consumers have access to all products in the marketplace.
The acceleration in cashless and contactless payment solutions over the last 12 months has been well documented and one of our business philosophies has always been to drive innovation and embrace new technology to help develop increases in cash box and the customer experience. OKTO is a key partner for us in helping to fulfil this, not only from a business perspective, but also in terms of social responsibility and safer gambling, both of which are crucial to helping move the industry forward as a whole.
As a truly independent operator with access to all products in the marketplace, we are excited about the possibilities OKTO.WALLET offers as a cashless solution and look forward to implementing the roll out across our Category C machines throughout October."


Squid Royale Season Finale Brings Glass Bridge and Marble to Silly Royale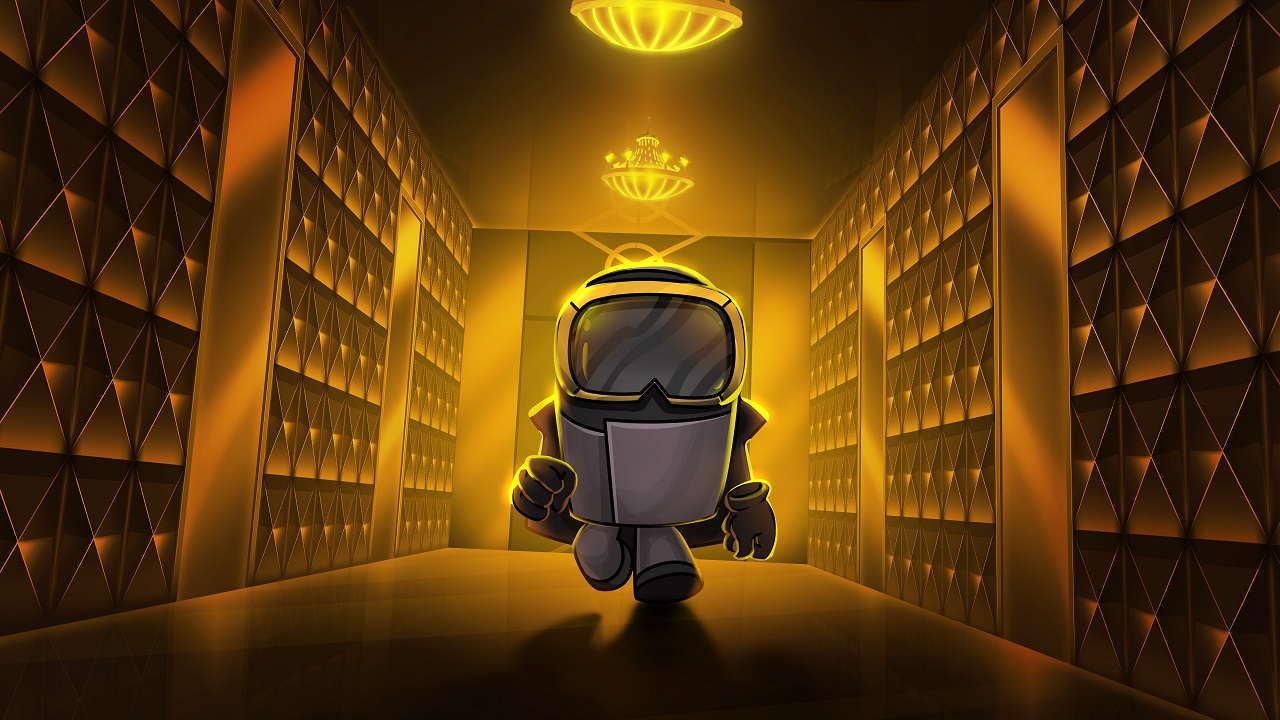 Reading Time:
2
minutes
Made-in-India social game Silly Royale's third and final season of Squid Royale content is out now. Squid Royale is a mode in Silly Royale that has games inspired by the popular Netflix show 'Squid Game'.
The season finale will bring 'Glass Bridge' and 'Marble' games from the popular Netflix series, Squid Game, to add to 'Red Light, Green Light' debuted in Season 1 and 'Honeycomb Dalgona' and 'Tug of War' from Season 2. Additionally, players also stand a chance to win daily rewards and 4 new skins.
"Squid Royale Season 2 was our best one yet as Silly Royale crossed 13 million installs worldwide," says Christelle D'cruz, co-founder and General Manager, Silly Royale. "The season finale will let players play all five games from Squid Royale which will make it even more fun and competitive for them.
Silly Royale Squid Royale Season Finale Update — What's New
40-player Squid Royale

2 new games – Glass Bridge and Marble

Daily rewards – In-game rewards and cosmetics

4 new skins –

Salesman skin

Doll skin

VIP owl skin(001 player in the Squid Game show)

Survivor skin (Last man standing in the Squid Game show)

Sign-in option which will let players carry their progress to other devices
Furthermore, Silly Royale's Season 3's best players will enter into a raffle to win an iPhone 13. Season 1 saw 22-year-old Sagar Sharma from Meerut winning an iPhone 13 Pro Max 256GB with 110 wins in Squid Royale. The Top 100 players from Season 2 will go into a raffle today on Silly Royale's Discord with the winner getting a PlayStation 5.
In Silly Royale Season 2, a total number of 378,655 matches were played. The game's popular voice chat feature also clocked more than 100 million voice minutes till date while the game crossed more than 13 million installs worldwide.
Opera GX – the world's only browser for gamers – debuts on the Epic Games Store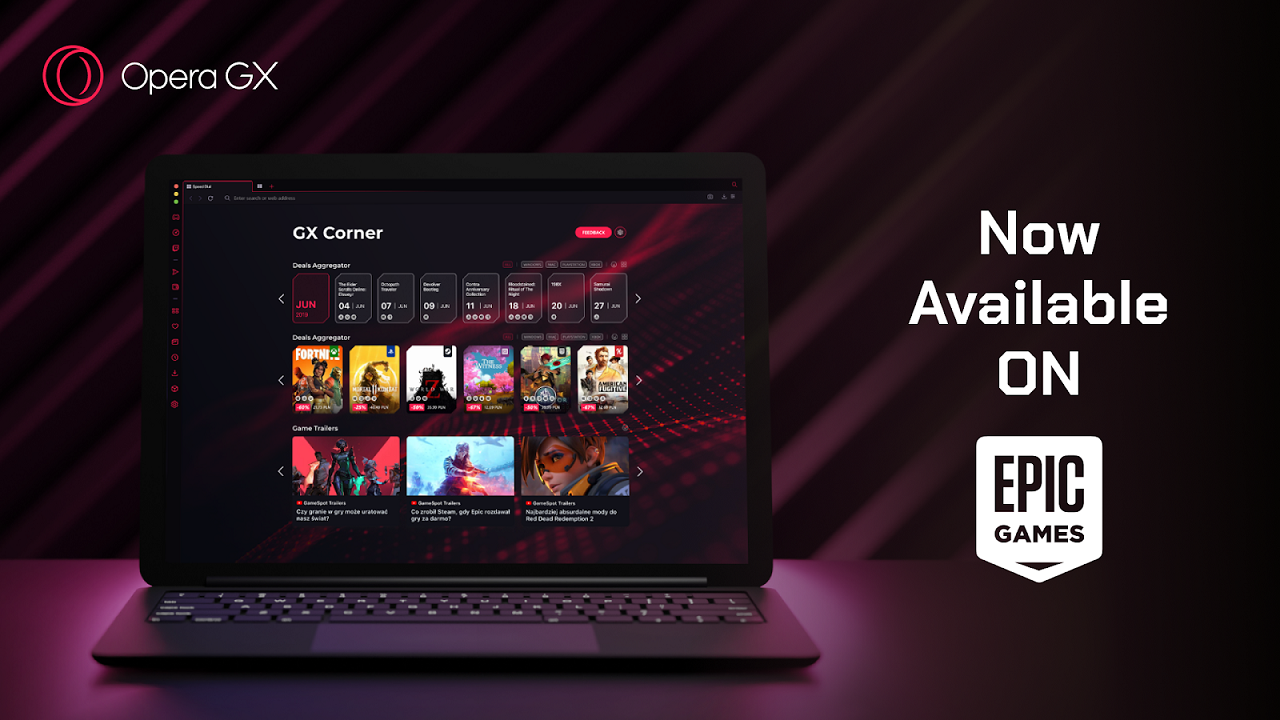 Reading Time:
< 1
minute
Opera GX joins the Epic Games Store, becoming the first web browser for gamers available in the store. With its set of unique features including RAM, CPU and network bandwidth limiters, as well as a unique, gaming-themed look and feel including adaptive background music, Opera GX is the perfect fit for players in the Epic metaverse. Players also get access to GX Corner, a unique Opera GX feature with a game release calendar, information about games on sale and gaming-news.
With Opera GX, Opera has adapted its proven, innovative web browser to expand its footprint in gaming. Opera GX brings the immersive gaming experience to browsing, as the first browser to include built-in Twitch, Discord and social messengers. GX also supports dynamic RGB Lighting Effects on Razer and Corsair peripherals. GX's Discord community is the biggest server in the tech category with an  audience of 500K members.
"Since its launch, the Epic Games Store has become a true destination for online game and software distribution, giving gamers much-needed choice with access to multiple game platforms. At Opera, our mission is to create superior products that people choose to use and install. This mission has led to the development of Opera GX, the browser of choice for gamers, who decide to make it default for its superior features, look and feel. Opera GX is the perfect fit for the Epic Games Store because of this shared passion to create choice and enable a community of gamers," said Annette de Freitas, Head of Business Development at Opera Gaming.
Rix.GG announces Huntress Trials VALORANT Tournament for February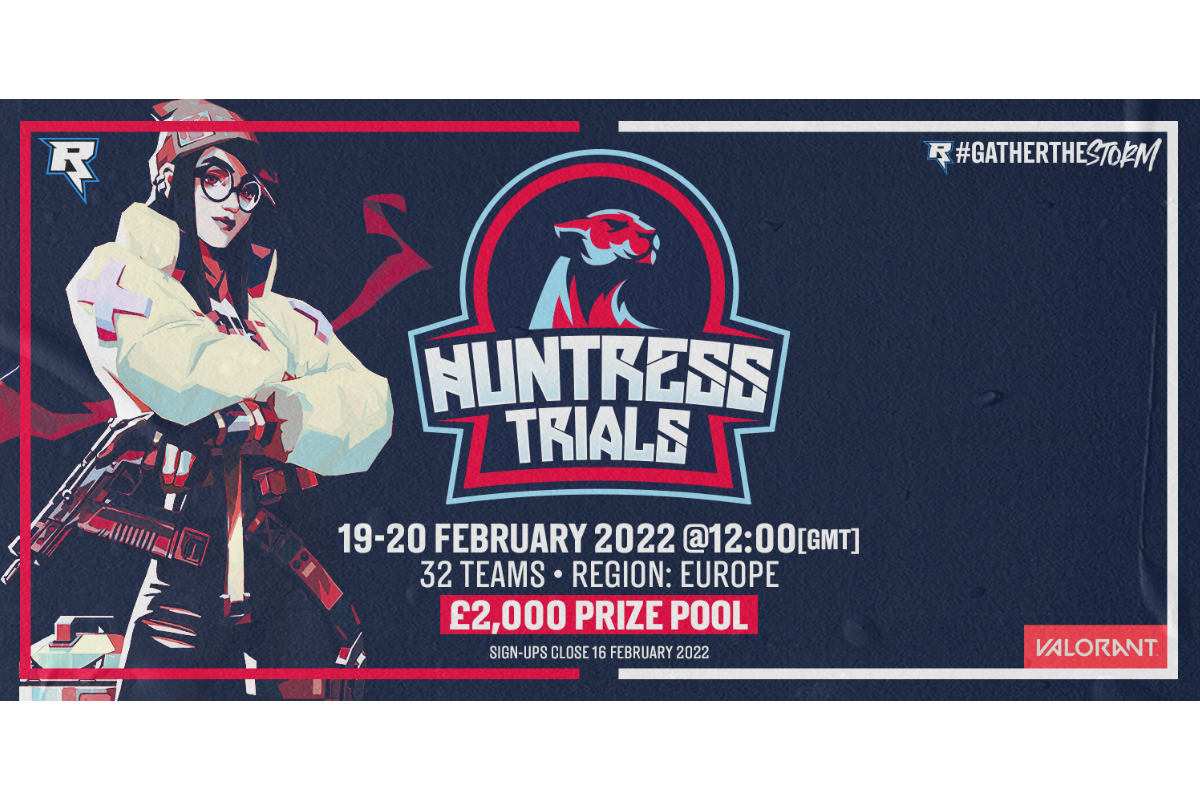 Reading Time:
2
minutes
Rix.GG, a top UK esports organisation, announces its first Huntress Trials VALORANT for female and marginalized genders of the new year.
The Huntress Trials tournament will start on Saturday the 19th February at 12:00 GMT and will continue on Sunday the 20th February 12:00 GMT.
The competition will feature up to 32 competing teams in total from across the EU and the UK, in a 5v5, single-elimination bracket, best of 3 (Bo3). Winners from the bracket will advance to the Grand Final which will be a best of 3 (Bo3) with a chance to take home the first prize.
The Huntress Trials VALORANT tournament – February prize pool is £2000 GBP total, where the winners of the event will receive £1000 GBP, 2nd place £500 GBP and 3rd and 4th place will be awarded £250 GBP.
The casters for this event will be the returning Samantha "NaoriMizuki" Timms and Layla "TK Layla" Abbott. Overseeing the tournament will be Tournament and Events Manager, Umar 'Maru' Aswat, with the support of admins Nicole 'Wolf' Sølvmose, and Jorden 'Raen' Dakin-White, as well as Observer Samantha "Benolot" Fry. The production for the Huntress Trials tournament will be overseen by Jakob "Atroix" Szmyt and will include his Esports Production Year 2 students at Confetti College (@Confetti_ICT). We are delighted that we are able to assist with the grassroots development of future production staff as well as grassroots players.
Gin Rai from Confetti College said "We at Confetti are excited to work with Rix and the Huntress Trials. This is another great opportunity to provide our students with real broadcast production experience whilst elevating recognition for women and marginalised genders in esports."
Teams interested in participating can sign up via our form by Wednesday, 16th February at 21:00 GMT. Only the first 32 eligible teams will be allowed to participate. This tournament is only for female and marginalised gender teams.
Country restrictions are set by VALORANT and Riot Games tournament licenses. For the purpose of this tournament, teams must have the majority of their players from a qualified region. Rix.GG has been granted an EU license though some country restrictions may apply.
First Prize: £1000 GBP
Second Prize: £500 GBP
Third and Fourth Prize: £250 GBP Saturday
Date: 19 February 2022
Time: 12:00 PM GMT
Sunday
Date: 20 February 2022
Time: 12:00 PM GMT
Main Broadcast: RixGG_TV
Bracket: ChallengerMode
Format: 5v5; Single-Elimination; Best of 3 (Bo3) including the final
Rules: Huntress Trials – VALORANT – Tournament Rules – February
Eligible countries: Albania, Andorra, Armenia, Austria, Azerbaijan, Belarus, Belgium, Bosnia and Herzegovina, Bulgaria, Croatia, Cyprus, Czechia, Denmark, Estonia, Faroe Island, Finland, France, Georgia, Germany, Gibraltar, Greece, Guernsey, Hungary, Iceland, Ireland, Isle of Man, Israel, Italy, Jersey, Kosovo, Latvia, Liechtenstein, Lithuania, Luxembourg, Malta, Moldova, Monaco, Montenegro, Netherlands, North Macedonia (formerly Macedonia), Norway, Poland, Portugal, Romania, Russia, San Marino, Serbia, Slovakia, Slovenia, Spain, Sweden, Switzerland, Turkey, Ukraine, United Kingdom (UK)
This tournament is not endorsed or supported by Riot Games.
We'll see you there, good luck to all the teams entering the tournament!
#EsportsisforEveryone