Germany's New Online Rules And Regulations For Gambling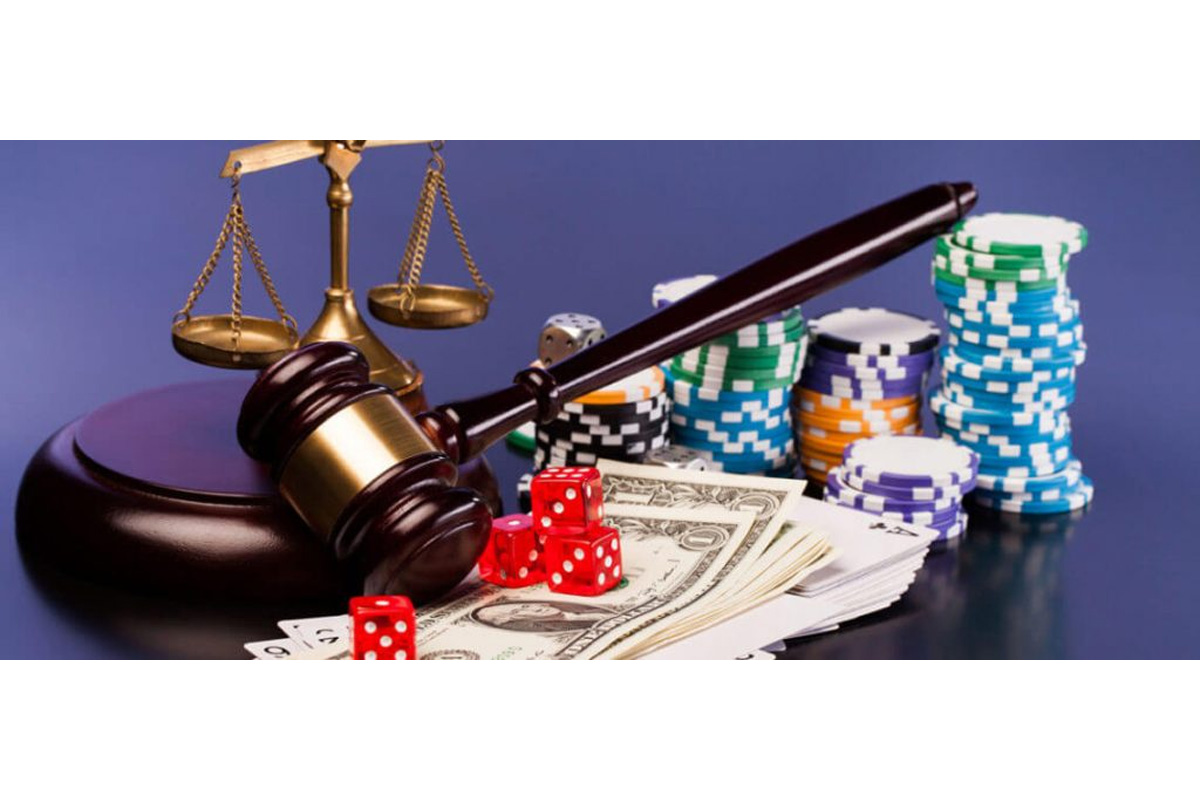 Reading Time:
4
minutes
Germany's gambling has been very strict and complicated. Still, the introduction of the updated Treaty on gambling ("ISTG 2021") on March 12, 2020, gives new licensing possibilities to those in the online gaming industry. This fantastic news will push the current ban on online slot machines and poker that have only been operating out of one state, Schleswig-Holstein. You can study more about it from Wildz online casino. This new treaty will also outline rules on gambling advertising, licensing conditions, and tax rates.
What Are The New Regulations?
Germany's online gaming has been restricted over the past, and changes had to be made hence done by the heads of state in 2020 and come to effect on July 1st, 2021. The restrictions were placed to protect the players and to prevent gambling addictions. Limitations include limits for spin-stakes, strict advertising laws, slot machines restrictions, and limits on in-game sports betting.
1. Account Verification
Players' accounts need to be verified properly and ensure the credentials given are of the player. This will be the work of the provider to check and confirm the details. This prevents fraud and other crimes from taking place. To set up the gaming account, a player shall register with the organizer with further information of first name, last name, date of birth, place of birth, and the residential area. Organizers will then verify the accuracy of the information. A unique feature is that the authority will set up a file to which all providers must report and join. Clients may use other people's identities, but when they get to be verified, it prevents identity theft as those caught are black listed.
2. Slot Machines
Having that, the slot machines were quick to give the game results; they are now required to spin and last for a minimum of 5 seconds, and the maximum stake for each to be capped at €1.00 per game. Any player that wants to play the most popular game will face restrictions on jackpots.
3. Advertising
Although there's a positive side to the new rules placed, there are still minor restrictions. Online gambling platform advertising is not allowed between the hours of 06:00 and 21:00. The German states hope that this restriction will help and not impact the lives of the young generations because they are vulnerable, and these sites may take advantage of them. Also, minors should not be their target audience.
The new advertising law also prevents the platforms from the cross-advertising, meaning they can't promote their casino while the player is playing another game.
Advertisements about online gaming should also not be misleading as well as promotion of gambling. Directed advertising via texts and calls is also limited, according to the new treaty.
4. Sports Betting
A limit has been placed at a maximum of €1000 per month, and they will be monitored by the service providers. Betting is allowed on the outcome of the game and the events that take place. Live betting is also allowed, but the rules are not clear about it yet. Sports betting on the occurrence of illegal behaviour or the sanctioning of unlawful conduct is not permitted.
5. Online Operators
Over the years, the law has been turning a blind eye to the illegal operators who have been operating above the law, but according to the new treaty, they won't be overlooked.
Online operators should update their systems according to the new laws made and ensure they abide by them.
6. Licensing
The regulations around licensing state that companies with licenses will operate across Germany. The permit will be valid for five years.
According to the ISTG, by 2021, private companies can apply for licenses to offer virtual slot machines, sports betting, and online poker. For an online gaming site to be approved, it has to have three aspects: valuable consideration, determination of winnings, and a chance to win.
A new body will be formed that will be based in the German state of Saxony-Anhalt that will act as a gambling regulator. This body will be responsible for issuing licenses.
7. Opposition Will Be Involved
This agreement represents a compromise that will unify Germany with Sweden and the Uk. German players used to gamble under the European Union license that sees the money being gambled.
Through the treaty, online companies wanting to operate in Germany can but have to apply for a specific license and have a base in Germany. They'll have to employ German speakers to communicate with players and would pay taxes.
8. Payment Transactions
Unlicensed gambling will not be participating in payment transactions. The supervisory body will issue orders to prohibit the payment transactions and be banned and prevented from participating in payments. Deposits and withdrawals via anonymous means of payment such as bitcoins are not allowed.
Other Regulatory Requirements For Online Gambling in Germany
Record the suspension of players in the suspended player's database that's also called the black list.
Comply with data protection and storage requirements.
Implement and regularly monitor their IT security concept.
Ensure exclusion of minors and suspended players through appropriate technical procedures.
Uses a technical system that records all the data required for the gambling supervision that stores data digitally.
Transmit information to the joint law enforcement authority to maintain a central limit database to ensure compliance with online gambling regulations.
When playing, the player has to pay a minimal amount issued by the state and not more than that.
Take Away
For the new treaty to be effective, time must pass, and the results will be seen. But they'll have to make sure German sites are more attractive. Although there's competition from other online companies, allowing them to do business in the country is a win-win situation as they have to pay their taxes and the licensing fees. Companies should seek advice and consult with experienced German legal professionals before proceeding with the new rules and regulations.
SkillOnNet Extends Partnership with Stakelogic Via Live Casino Platform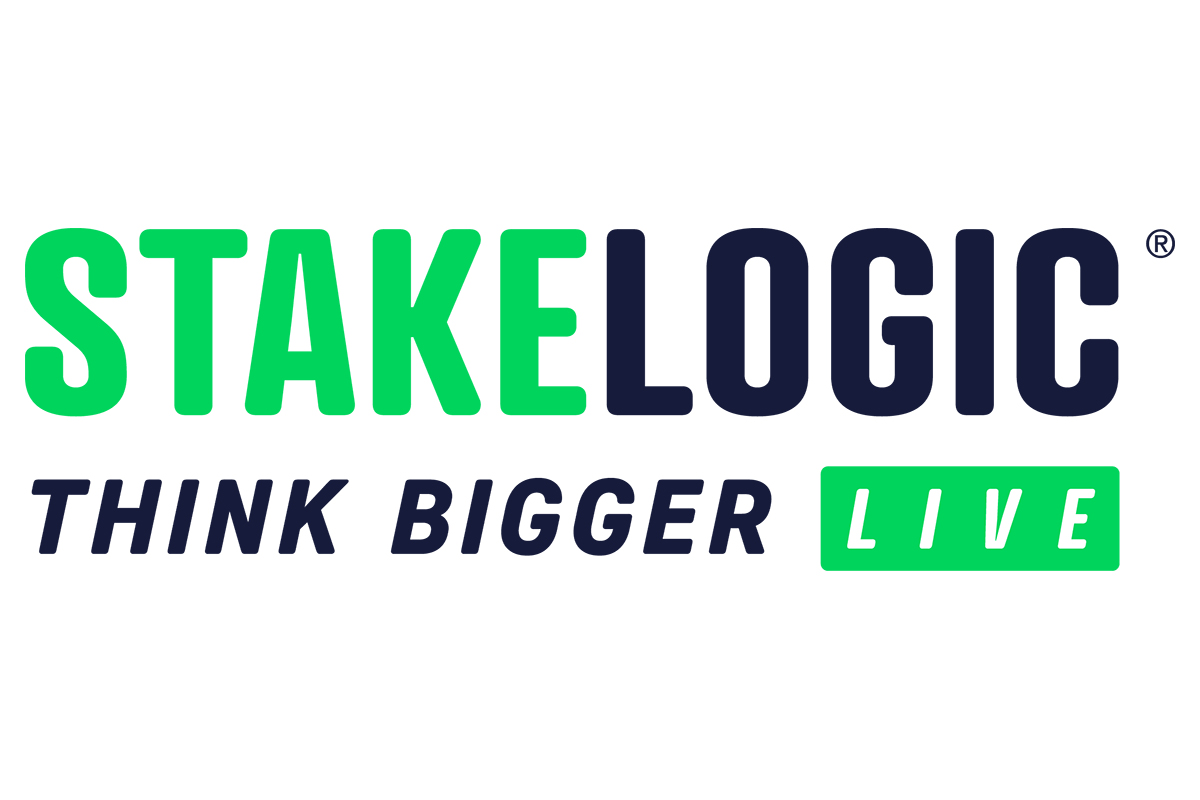 Reading Time:
2
minutes
Stakelogic Live gives SkillOnNet most complete live casino offering on the market
Global entertainment brand SkillOnNet will bolster its casino offering through a strategic partnership with StakeLogic Live, a leading provider of state-of-the-art premium live casino content.
Casinos powered by SkillOnNet, as well as its own brands like PlayOjo, SpinGenie and Bacana Play, now have access to Stakelogic Live's live dealer games, including American Blackjack, European Roulette and Game Shows. The new content will initially launch in the UK, Mexico and .com countries before being rolled out to Denmark and Sweden shortly afterwards.
Stakelogic Live is streamed 24/7 out of dedicated studios in Malta and the Netherlands. It employs highly trained dealers within a realistic casino atmosphere to offer an authentic and customised live casino gaming experience that meets player preferences in markets all over the world.
StakeLogic Live has also brought unique and innovative concepts to the live dealer space. These include 'Super Stake', which allows players to effectively double their bet to increase the chance of triggering bonus features for big wins. As well as, Spin To Win, a plug & play jackpot feature that sits within Stakelogic's slots that gives players a chance to win big on 2 Mega Money wheels hosted at their Live Studio.
The new deal will enhance an existing content partnership between the two companies, which includes the integration of Stakelogic's slot portfolio on SkillOnNet's acclaimed games platform.
Jani Kontturi, Head of Games at SkillOnNet said: "We're always looking to offer players something a little different, something that breaks the mold. And Stakelogic Live does that with features like Super Stake, which is completely unique to the live casino space. They're already great partners, and they've put so much amazing work into StakeLogic Live that it simply became too good to pass on. We believe this complements our existing live casino offering to make it the best on the market."
Jose Simon, Commercial Director at Stakelogic, said: "We're delighted that our live casino games will gain further reach through this deal, and we're happy to be taking our relationship with a major player like SkillOnNet to the next stage. As companies, we both understand the importance of building truly localised gaming experiences in regulated jurisdictions that resonate with players."
QUIK Gaming joins REEVO Aggregation Platform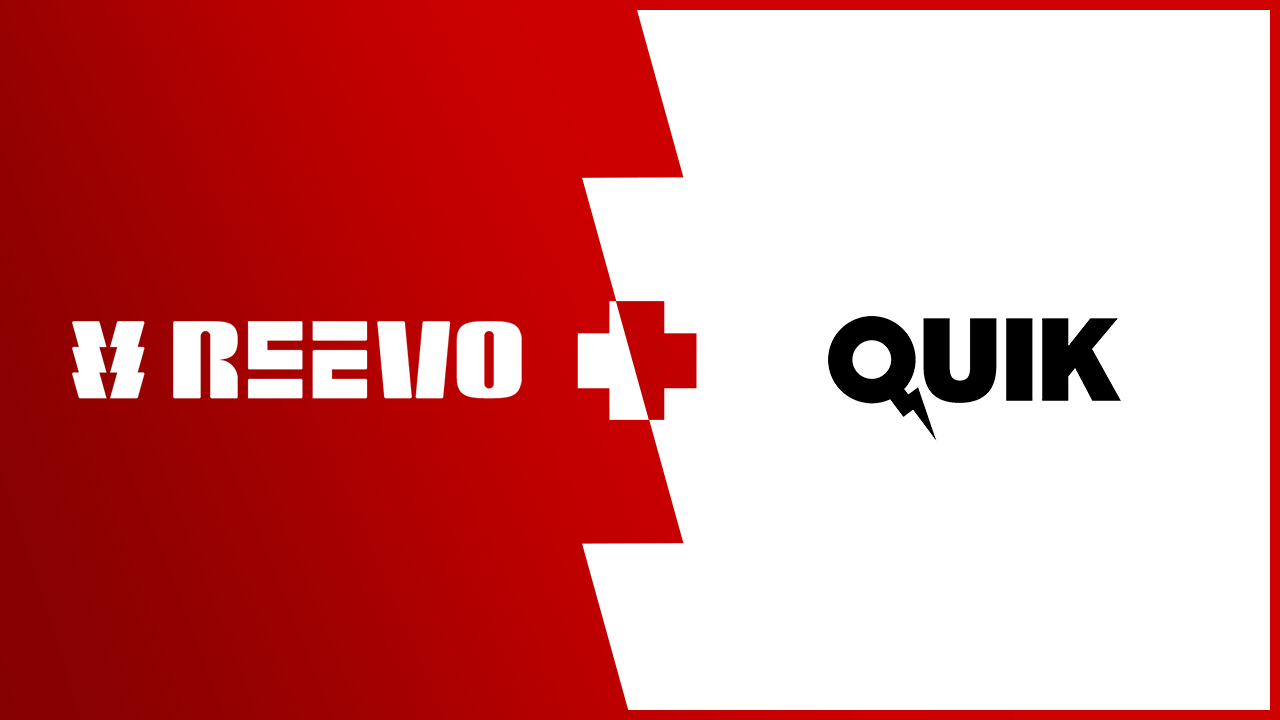 Reading Time:
< 1
minute
REEVO, the B2B content and aggregation platform, has onboarded QUIK Gaming to its expanding roster of partners.
QUIK Gaming, a provider with a unique approach which marries the excitement of slots with live gaming and bonus features, will add its distinct portfolio to the REEVO platform allowing it to extend its reach to REEVO operator partners who will gain access to an even wider content offering. The company has taken their games to the next level and created Live as well as Single Player versions of all their games.
In addition to developing its own games REEVO is onboarding a rapidly accelerating range of the industry's leading content suppliers to provide operator partners with a comprehensive selection of the most diverse suite of games – all through a single API integration.
Petra Maria Poola, Head of Sales, REEVO, said: "QUIK produces some very distinctive content that sets brands apart so we're delighted they have joined our growing roster of platform partners who bring great value to our expanding offering."
Jaco van den Heever, Vice President of Sales & Business Development at QUIK Gaming, said: "We are excited to go live with REEVO as they offer us a great opportunity to expand our reach to their established and new operator base. In return we are confident we will add value to the REEVO games portfolio, through our live and single player games in both live casino and casino categories."
Q&A: Chris Armes Takes Charge as High 5 Games' CTO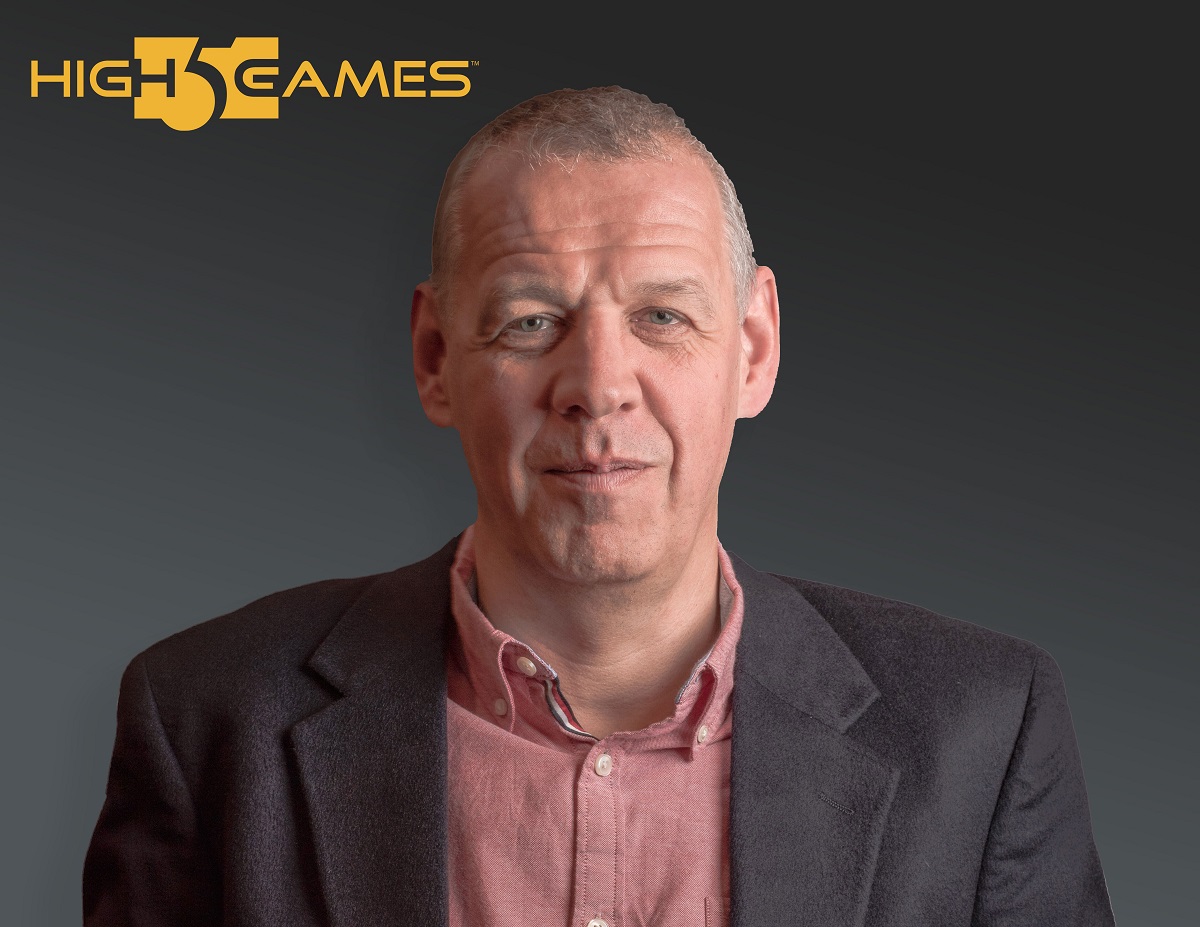 Reading Time:
3
minutes
High 5 Games bolsters their executive leadership team with Chief Technology Officer, Chris Armes.
Chris brings to High 5 Games the experience of having managed global engineering teams for several Fortune 100 companies over the past 25 years. Since moving into iGaming in 2017, he's never looked back and compares the burgeoning industry today to the dotcom business during the boom in the mid to late 90s.
In his position as CTO, Chris works closely with Jerry Wilson, who is in charge of creative strategy for game content and brands at High 5 Games. Another ally Chris counts on to help him meet deliverables is Gino Fratto, who leads the product and project management teams.
We put Chris under the spotlight to answer a few questions about what led him to High 5 Games, his management style and the challenges and opportunities presented by his new role.
Could you please tell us about how you got to where you are now?
Chris: My background is in software development and engineering on large-scale international projects. Throughout my career I've been fortunate to have been part of and manage many high-performing global teams across the full spectrum of the delivery experience. In every organization where I've led technology, my strong suit is the ability to balance product and customer needs to ensure the success and sustainability of any solution my team delivers.
How do you see your role as the CTO at High 5 Games?
Chris: I'm responsible for leading the development and implementation of the technology strategy for High 5 Games. This involves overseeing everything from building platforms to developing the technology behind H5G's industry-leading games. Another key process I must carefully manage and oversee in my CTO role, is taking fresh products and features through the rigorous phases of testing and deployment before they are brought to market for our customers.
What is the best way to build and nurture a technical team in the iGaming space?
Chris: As a leader of a tech organization, you and the business are only as good as the team you build, which is why building the best technical team is your key to success. iGaming today reminds me a lot of the dotcom business during the boom when business differentiation was by finding people with the right kind of experience to join their team. Having a globally dispersed business is an opportunity to build a more talent-diverse team but close collaboration must be a focal point to get the most out of every individual.
How do you approach the challenge of aligning your engineers and developers with the broader objectives of the business?
Chris: The best way for teams to see the value of their work and how it contributes to the company's vision, is to communicate these goals across the entire organization. This communication should be ongoing so that it forms part of the culture and everyone is aligned with these objectives. The biggest challenge often lies in balancing technological innovation with time to market. Engineers and product managers must be adept at delivering solutions through a phased approach. Being agile helps to ensure continuous innovation while at the same time preventing bottlenecks when a final product can't be delivered all at once.
How do you balance the need for innovation with the stability and reliability required in a tech environment?
Chris: It's important to have a regular release cadence for products and features which accounts for factors such as quality and time. If a technical solution is not ready for release, it's often better to hold off and prevent a negative customer experience. The 'tech debt' that can accumulate when choosing an easy quick-fix over a better, more time-consuming solution, is another key consideration when project planning. I strive to create a team environment where we are not only solving problems but continually disrupting, so time is built into sprints for not only addressing the unexpected but innovation as well.

"As a leader of a tech organization, you and the business are only as good as the team you build, which is why building the best technical team is the key to success."