The future of crypto gambling: how SOFTSWISS is driving the iGaming industry forward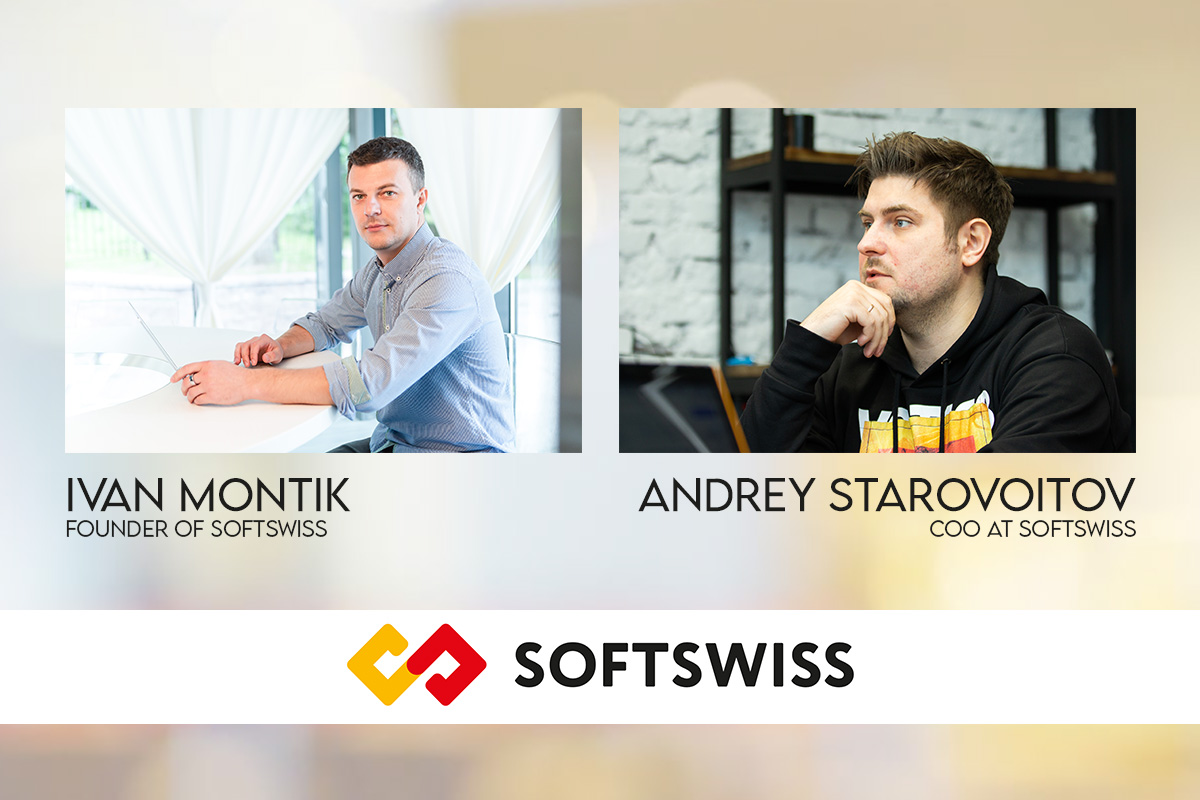 Reading Time:
4
minutes
Cryptocurrency and blockchain technologies have had a significant impact on the development of the iGaming industry and online betting particularly in recent years. The first to see the potential of cryptocurrencies in gambling was SOFTSWISS, an international company with Belarusian roots. 
"SOFTSWISS as a fast growing company has always been interested in new technology and innovation. We had been closely following the development of cryptocurrency since 2011," says Ivan Montik, the Founder of SOFTSWISS. — "We had a fairly young company at the time and an equally ambitious team. So we decided to focus on developing crypto solutions for classic casino and in the spring of 2013 added special features for the SOFTSWISS Online Casino Platform and processing for bitcoin gambling. There was nothing like it on the market at that time except for a few one-page dice games."
SOFTSWISS was the first in the world to offer the B2B market a turnkey crypto solution for running a casino. This coincided with the crisis in Cyprus, when bitcoin showed serious growth and drew attention as an interesting tool not only for geeks and IT professionals, but also for businesses. However, in iGaming cryptocurrency was still considered a dark horse. Even the seasoned players of the gambling industry did not know or understand the full potential of the new currency at the time. 
"Initially, SOFTSWISS was the first to introduce bitcoin and blockchain into the operation of gambling," notes Andrey Starovoitov, Chief Operating Officer at SOFTSWISS. — "It was SOFTSWISS that first recommended providers to include cryptocurrencies in the list of currencies available in casino games to accept bets."
"We were the ones who first sponsored and helped organise the bitcoin seminar at the ICE Totally Gaming conference in London in 2014, where there were panel discussions and I spoke to the iGaming guys," Ivan continues. — "We tried to tell the industry that it was cool and to open their eyes to the fact that cryptocurrencies were the future of iGaming. The main objective was to convince providers to add bitcoin as a full-fledged betting currency without exchanging it for euros."
The pioneers in crypto gambling were Bitstarz, 7Bit Casino and BetChain, well-known and successful companies now. These were the first brands to start taking bets in bitcoin, ​​taking advantage of the SOFTSWISS Online Casino Platform and cryptocurrency solution. 
This segment of the casino industry existed separately for a long time, until the year 2020-2021 when a radical change occurred. This is when so-called 'dice sites', which were not online casinos in the classical sense, but offered players their in-house developed games: roulette, crash games, etc., came into the limelight. One of the important components of these companies was the provably fair feature, based on cryptographic algorithms, which allowed players to verify the outcome of a bet. Among them were crypto gambling giants such as Stake and BC.Game. 
"Dice sites have long been known in the industry, but have always had an isolated place amongst other iGaming projects. We saw great potential in collaborating with them and expanding their gaming content. So we decided to use the knowledge we already had and offer them a complete ecosystem of products, including Game Aggregator, Affilka and Sportsbook. So in 2020 the SOFTSWISS Game Aggregator partnered with several new crypto projects — Stake .com, Roobet, BC.Game, Rollbit. Their performance has been staggering. In the first few months, the count was in the millions of GGR. There is no other example in my practice of gaining momentum and showing such rapid growth," says Andrey.
"We started communicating with them, offering to diversify their content with SOFTSWISS, adding  to their existing games hundreds of new brands, brought together in the SOFTSWISS Game Aggregator. We had a large set of providers that, thanks to their cooperation with SOFTSWISS, were open to cryptocurrency betting. So since our partnership, crypto betting rates have been breaking one record after another," adds Ivan.
One of the benefits of the dice sites has been the use of more effective marketing tools borrowed primarily from cybersports (CS:GO, Dota 2). Created by guys who knew these games and their audience from the inside, they offered the younger generation exactly what they wanted: engagement, demonstration of skills and elements of competition with rivals, rather than slots that produce results you cannot influence. New brands have learned how to attract and retain this audience in online casinos through new formats, gamification and niche social platforms  such as Twitch streaming. 
"We are seeing a landmark shift in the gambling audience. It is getting younger whereas classic casino brands are mainly geared towards the mature player. The competitive element is very much in favour of and attracts the younger generation," Andrey concludes. — "It can be easily seen by the popularity of eSports and games where several people can play at the same time. And while marketing experts in many companies are struggling with the question of how to attract a young audience, the new brands have already found a way to do it."
"What we are seeing now is the second wave of crypto gambling that has already come to us. Cryptocurrencies and blockchain are the reality that can no longer be denied. There are still a lot of opportunities for development in this field. Unfortunately, there is often no space for innovation due to strict licensing and regulation. And that leaves the entire industry at a disadvantage. — "But SOFTSWISS already offers innovative and unparalleled solutions for crypto gambling. You just have to take advantage of them if you want to be on the crest of the new wave, rather than watching the most interesting things unfold from the shore." 

FACEIT partners with crypto fintech platform Cake DeFi in multi million dollar deal that will allow players to earn cryptocurrency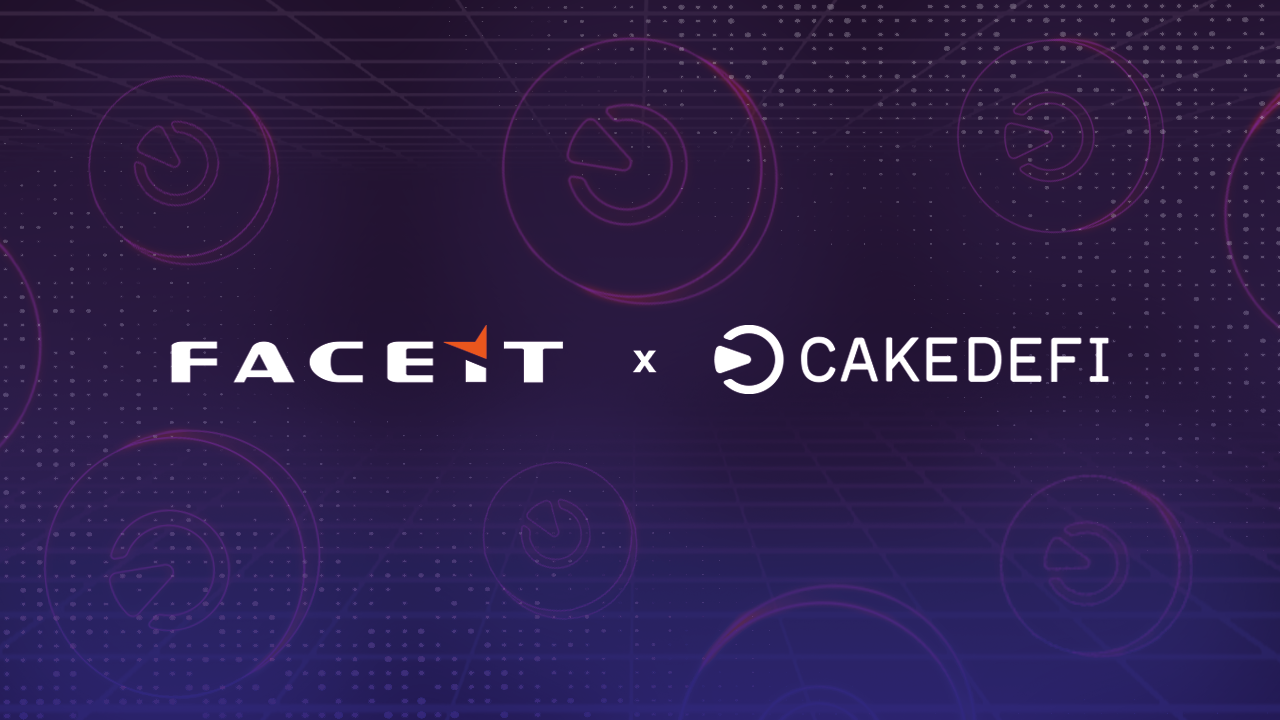 Reading Time:
3
minutes
FACEIT, the world's leading platform for competitive online gaming, has today announced a multi-million dollar partnership with Cake DeFi, one of the world's fastest growing crypto fintech platforms, which allows users to earn cash flow from their crypto. Facilitated by Pivot Agency, the collaboration will provide Cake DeFi with authentic brand exposure to all FACEIT users globally through a series of bespoke and multifaceted gaming experiences which will offer the community a chance to win crypto. This year Cake DeFi will be offering players more than half a million dollars in prizes, paid in crypto.
Research suggests that 55% of the Millennials gamers own crypto as compared to just 5% of all Millennials1, illustrating the natural connection between the gaming and crypto industry.
The partnership with FACEIT marks Cake DeFi's first move into the gaming and esports space. The agreement will offer the company access to FACEIT's 25 million user base, the largest network of competitive gamers, and will offer players a unique opportunity to earn actual crypto prizes while playing. Furthermore, through Cake DeFi's platform and access to decentralised finance applications, they can compound their winnings and earn returns on their crypto.
Michele Attisani, Co-Founder & CBO of FACEIT said:  The FACEIT platform is home to the largest community of competitive gamers, which means we have a unique understanding of this audience. Our users are incredibly forward thinking and educated when it comes to crypto, so the partnership we chose had to bring tangible and substantial value to be of interest. The collaboration with Cake DeFi is much more than brand integration, and offers our community clear experiential and financial benefits which go beyond what any partnerships of this type has delivered before.
FACEIT users are core gamers who spend an average of 2.5hrs a day on the platform. A recent survey of FACEIT users found that many were already interested in, and investing in crypto, showing a natural synergy between both brands and industries:
They are innovative thinkers with 66% agreeing that cryptocurrencies are the future of online transactions
80% have heard of Crypto
36% invest in Crypto
46% very Likely or Likely to use Crypto in next 12 months – 4x more likely than the general population to use Cryptocurrency for online purchases
The partnership will incorporate Cake DeFi Missions, involving in-game tasks and monthly challenges for players to complete in order to win crypto prizes. It will also include Cake DeFi Weekly Tournaments which will run throughout the year and will be open to FACEIT players around the world. Players will be able to earn even greater rewards on the crypto they win when they sign up to Cake DeFi. All crypto prizes are redeemable through their Cake DeFi account, allowing FACEIT to expand its current play-to-earn offering.
Speaking about the partnership, Dr. Julian Hosp, CEO and Co-Founder of Cake DeFi said, "Gamers have a natural affinity with crypto and they can now join us on the DeFi movement. Cake DeFi's partnership with FACEIT will allow players to earn crypto while they game, and further earn returns on their crypto through our platform. In 2021, we paid out US$230 million in rewards to our customers. So it's a win-win-win for FACEIT gamers."
Cake DeFi is the leading crypto fintech platform that provides users access to DeFi (decentralised finance) services and applications such as liquidity mining, staking and lending, which generates regular returns for users. They currently manage over $1 billion in customer assets and offer users one of the highest returns on crypto in the market, as a one stop platform that is easy-to-use, secure and transparent. Last year they paid out $230 million in rewards to customers and this year they are looking to increase this to 74% more, or $400 million, in rewards.
Crypto Gambling Trends 2022: SOFTSWISS Shares Q1 Insights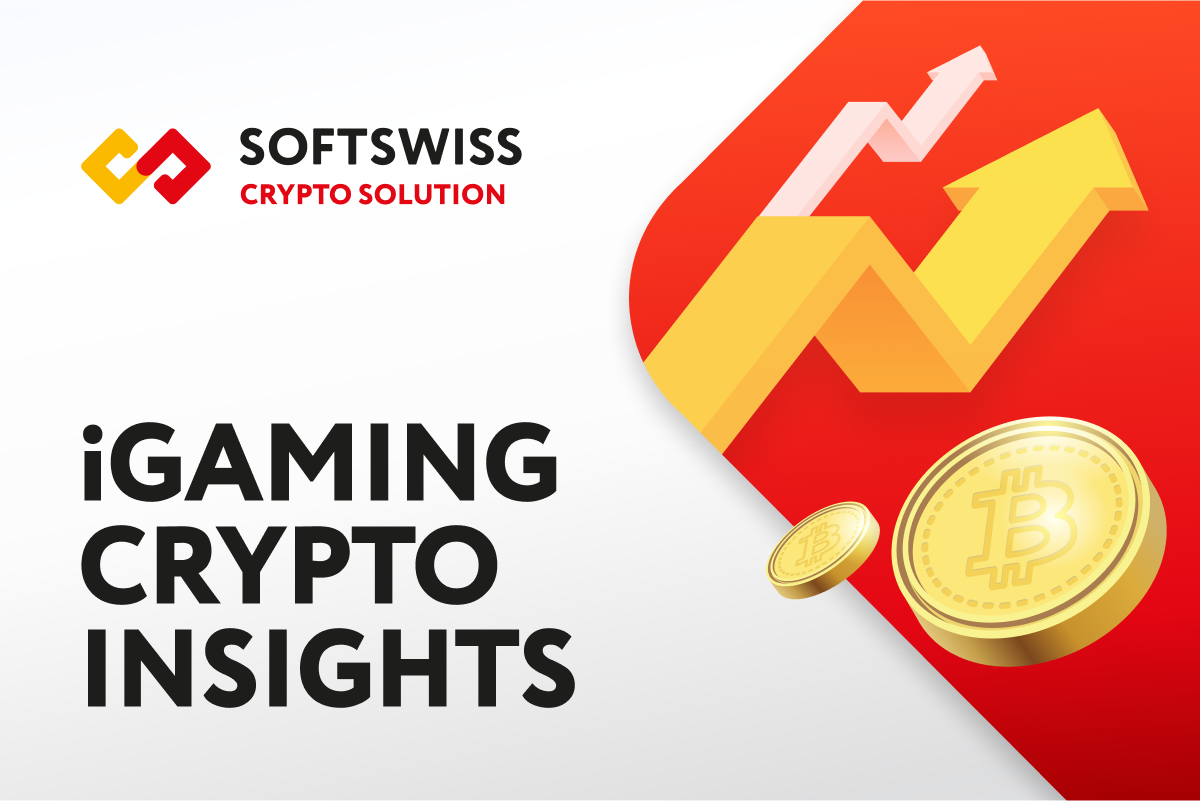 Reading Time:
4
minutes
Over the past 2 years, crypto turnover within the iGaming industry has significantly increased. The recently released SOFTSWISS corporate report confirms the growing adoption of cryptocurrencies. 
Being the leading company in crypto gambling, SOFTSWISS keeps abreast of all trends related to the growth of crypto. The information from the detailed report shows the comparative data for the 1st quarter of 2021 and the same period of the current year based on the results of the SOFTSWISS Game Aggregator and the SOFTSWISS Casino Platform. In the article below the SOFTSWISS team gathered the most significant facts that reflect the state of the crypto gambling market at the moment, and offered the forecasts for the future changes.
Crypto Bets: x2 Growth
Along with the global trend, which shows the growing popularity of cryptocurrencies, the SOFTSWISS сorporate report also demonstrates the continuous development of crypto gambling. According to the statistics, the sum of bets in digital coins in Q1 2022 more than doubled compared to the same period last year. More precisely, it has grown by 116,7%. 
"Stable growth of cryptocurrencies in the iGaming market allows us to say that crypto gambling has become an independent, full-fledged, and extremely promising line of business. Those brands that have adapted to these conditions and allowed their players to use all the benefits of cryptocurrencies have an advantage such as wider opportunities for operation and, accordingly, a wider audience," noted Andrey Starovoitov, COO at SOFTSWISS.
Crypto & Fiat Currencies Bet Share: Blurring the Difference
Observing the ratio of different currencies, the numbers show that fiat currencies still hold the leading position, having 64% of the total volume. However, the share of cryptocurrencies is steadily growing every quarter. Compared with the same period last year, the share of crypto in Q1 2022 increased by almost 10 percentage points: from 26.3% to 35.9%. At the same time, in comparison to the first quarter of 2020, the share of cryptocurrencies has grown by 29 percentage points. If such dynamics continue, the share of fiat and cryptocurrencies may become equal over the course of the next year.
Top Cryptocurrencies: Bitcoin is Decreasing its Share
Even though Bitcoin has been the preferable cryptocurrency since it was introduced by SOFTSWISS, it showed a decrease in its share in Q1 2022 by 10 percentage points. This is related to the growing interest in Ethereum and Litecoin, the top altcoins at the moment. Their share has increased by 3.45% and 2.95% respectively. The precise share of the top 3 cryptocurrencies in Q1 2022 is the following:
Bitcoin (BTC) 72.80%

Ethereum (ETC) 13.45%

Litecoin (LTH) 6.45%
Andrey Starovoitov, COO at SOFTSWISS, commented on the popularity of the cryptocurrencies today:  "Bitcoin will still be the leading cryptocurrency for deposits in the near future. However, the strong growth of other altcoins demonstrates the interest in more advanced coins in terms of technology such as Ethereum. More players will prefer to diversify their funds with other cryptocurrencies. This is a positive trend related to the development of the market."
The full list of the most used coins and their comparative analyses is reflected in the SOFTSWISS report. 
Crypto Gambling in 2022: What to Expect? 
The Q1 results, reflected in the company report, allow us to make the conclusion that cryptocurrencies will be showing further growth with subsequent changes in terms of coin share within the iGaming market. Diversification of cryptocurrencies used for betting will be one of the significant trends to influence the industry. At the same time, the trend in the regulation of the traditional casino will also characterise the development of crypto gambling in the future.
"The stronger regulation of traditional casinos will definitely attract new operators to the crypto gambling niche. In the next couple of years, we will see active growth in this market segment as most current leaders will join the niche. As for the product itself, we can highlight what you need to launch a successful crypto project based on our experience: connected crypto processing such as Coinspaid and crypto exchange services (Moonpay, Mercuryo.io, Utorg), as well as the in-game currency conversion for a wider selection of game content. However, new needs are already emerging. For instance, using NFTs to gamify the player experience and build a community of like-minded people around the online casinos," summarised Andrey Starovoitov, COO at SOFTSWISS.
About SOFTSWISS
SOFTSWISS is a widely-acclaimed iGaming expert supplying certified software solutions for managing gambling operations. The company has an international team, which counts 1000+ employees, and has an official presence in Malta, Belarus, Poland, and Georgia. SOFTSWISS holds a number of gaming licences, providing one-stop-shop iGaming solutions. The company has a vast product portfolio, which includes the Online Casino Platform, the Game Aggregator with thousands of casino games, the Affilka affiliate platform, the Sportsbook Platform and the Jackpot Aggregator. In 2013 SOFTSWISS was the first in the world to introduce a bitcoin-optimised online casino solution.
Paysafe Appoints Elbruz Yılmaz as SVP of Crypto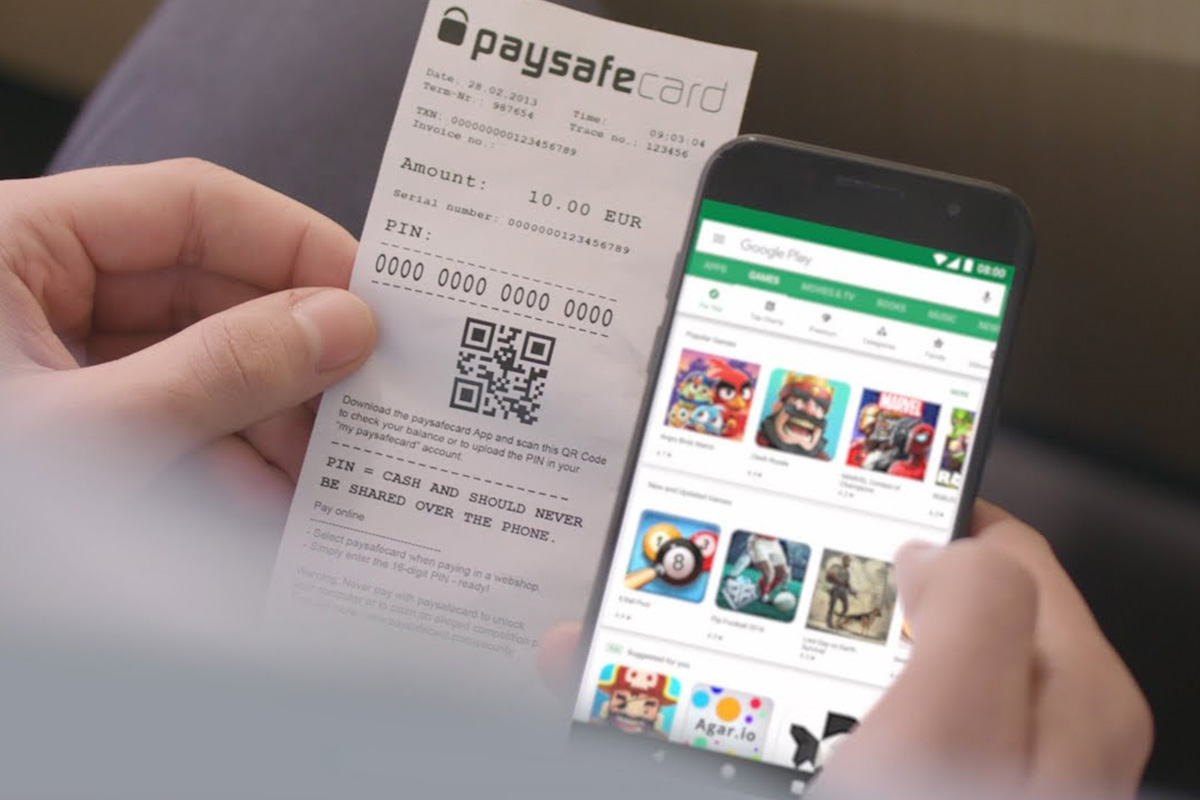 Reading Time:
< 1
minute
Leading specialised payments platform Paysafe has appointed crypto executive Elbruz Yılmaz into the newly-created role of Senior Vice President, Crypto.
In this role, Yılmaz is charged with further extending Paysafe's group-wide crypto offering to meet the growing needs of its merchant and consumer customers around the world. Effective immediately, Yılmaz is the latest senior hire to the leadership team of Chirag Patel, CEO of Paysafe's Digital Wallets division.
Yılmaz joins Paysafe from Vienna-based cryptocurrency and digital asset investment platform, Bitpanda, where he was Managing Director, MENA and Turkey with responsibility for leading the company's strategy and operations in the region. Before Bitpanda, Yılmaz spent many years as a venture capitalist investing in, and scaling, innovative tech startups including multiple blockchain and crypto companies.
Chirag Patel said: "Without doubt, the crypto market is continuing to expand rapidly and represents an important growth opportunity for Paysafe as one of the most reputable, specialised payments players in this space.
"Against this exciting market context, the timing of Elbruz' appointment is perfect as more and more of our merchant and consumer customers lean on us to further ramp up our crypto payments offering. Elbruz' deep knowledge and experience of all things crypto, together with his impressive network of industry contacts, adds real strength to our existing crypto team and will enable us to continue winning in this space."
Elbruz Yılmaz said: "Crypto is an exciting opportunity for Paysafe whose core strengths around regulatory compliance, digital wallet infrastructure and multiple payment technologies set it up well to meet the evolving needs of its customers globally. I am thrilled to be joining such a talented team and playing my part in accelerating this growth."