The future of crypto gambling: how SOFTSWISS is driving the iGaming industry forward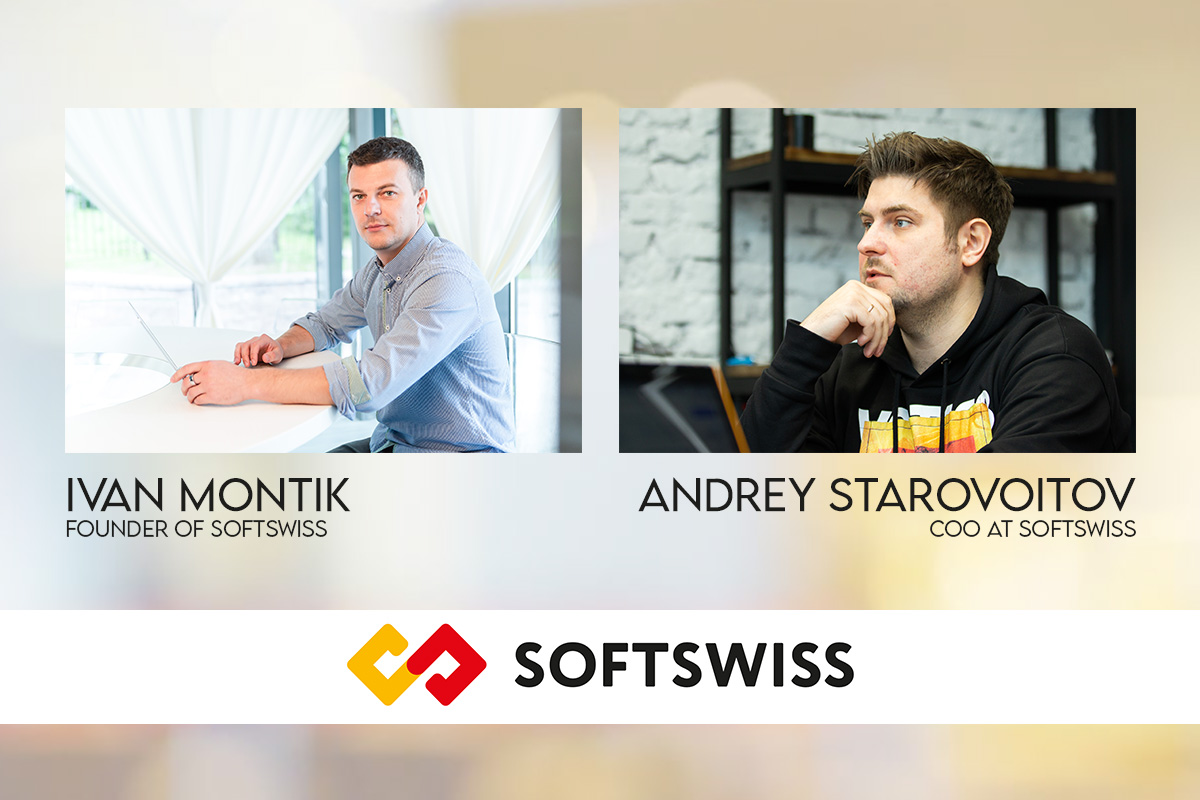 Reading Time:
4
minutes
Cryptocurrency and blockchain technologies have had a significant impact on the development of the iGaming industry and online betting particularly in recent years. The first to see the potential of cryptocurrencies in gambling was SOFTSWISS, an international company with Belarusian roots. 
"SOFTSWISS as a fast growing company has always been interested in new technology and innovation. We had been closely following the development of cryptocurrency since 2011," says Ivan Montik, the Founder of SOFTSWISS. — "We had a fairly young company at the time and an equally ambitious team. So we decided to focus on developing crypto solutions for classic casino and in the spring of 2013 added special features for the SOFTSWISS Online Casino Platform and processing for bitcoin gambling. There was nothing like it on the market at that time except for a few one-page dice games."
SOFTSWISS was the first in the world to offer the B2B market a turnkey crypto solution for running a casino. This coincided with the crisis in Cyprus, when bitcoin showed serious growth and drew attention as an interesting tool not only for geeks and IT professionals, but also for businesses. However, in iGaming cryptocurrency was still considered a dark horse. Even the seasoned players of the gambling industry did not know or understand the full potential of the new currency at the time. 
"Initially, SOFTSWISS was the first to introduce bitcoin and blockchain into the operation of gambling," notes Andrey Starovoitov, Chief Operating Officer at SOFTSWISS. — "It was SOFTSWISS that first recommended providers to include cryptocurrencies in the list of currencies available in casino games to accept bets."
"We were the ones who first sponsored and helped organise the bitcoin seminar at the ICE Totally Gaming conference in London in 2014, where there were panel discussions and I spoke to the iGaming guys," Ivan continues. — "We tried to tell the industry that it was cool and to open their eyes to the fact that cryptocurrencies were the future of iGaming. The main objective was to convince providers to add bitcoin as a full-fledged betting currency without exchanging it for euros."
The pioneers in crypto gambling were Bitstarz, 7Bit Casino and BetChain, well-known and successful companies now. These were the first brands to start taking bets in bitcoin, ​​taking advantage of the SOFTSWISS Online Casino Platform and cryptocurrency solution. 
This segment of the casino industry existed separately for a long time, until the year 2020-2021 when a radical change occurred. This is when so-called 'dice sites', which were not online casinos in the classical sense, but offered players their in-house developed games: roulette, crash games, etc., came into the limelight. One of the important components of these companies was the provably fair feature, based on cryptographic algorithms, which allowed players to verify the outcome of a bet. Among them were crypto gambling giants such as Stake and BC.Game. 
"Dice sites have long been known in the industry, but have always had an isolated place amongst other iGaming projects. We saw great potential in collaborating with them and expanding their gaming content. So we decided to use the knowledge we already had and offer them a complete ecosystem of products, including Game Aggregator, Affilka and Sportsbook. So in 2020 the SOFTSWISS Game Aggregator partnered with several new crypto projects — Stake .com, Roobet, BC.Game, Rollbit. Their performance has been staggering. In the first few months, the count was in the millions of GGR. There is no other example in my practice of gaining momentum and showing such rapid growth," says Andrey.
"We started communicating with them, offering to diversify their content with SOFTSWISS, adding  to their existing games hundreds of new brands, brought together in the SOFTSWISS Game Aggregator. We had a large set of providers that, thanks to their cooperation with SOFTSWISS, were open to cryptocurrency betting. So since our partnership, crypto betting rates have been breaking one record after another," adds Ivan.
One of the benefits of the dice sites has been the use of more effective marketing tools borrowed primarily from cybersports (CS:GO, Dota 2). Created by guys who knew these games and their audience from the inside, they offered the younger generation exactly what they wanted: engagement, demonstration of skills and elements of competition with rivals, rather than slots that produce results you cannot influence. New brands have learned how to attract and retain this audience in online casinos through new formats, gamification and niche social platforms  such as Twitch streaming. 
"We are seeing a landmark shift in the gambling audience. It is getting younger whereas classic casino brands are mainly geared towards the mature player. The competitive element is very much in favour of and attracts the younger generation," Andrey concludes. — "It can be easily seen by the popularity of eSports and games where several people can play at the same time. And while marketing experts in many companies are struggling with the question of how to attract a young audience, the new brands have already found a way to do it."
"What we are seeing now is the second wave of crypto gambling that has already come to us. Cryptocurrencies and blockchain are the reality that can no longer be denied. There are still a lot of opportunities for development in this field. Unfortunately, there is often no space for innovation due to strict licensing and regulation. And that leaves the entire industry at a disadvantage. — "But SOFTSWISS already offers innovative and unparalleled solutions for crypto gambling. You just have to take advantage of them if you want to be on the crest of the new wave, rather than watching the most interesting things unfold from the shore." 

Messi's Missing Crypto Millions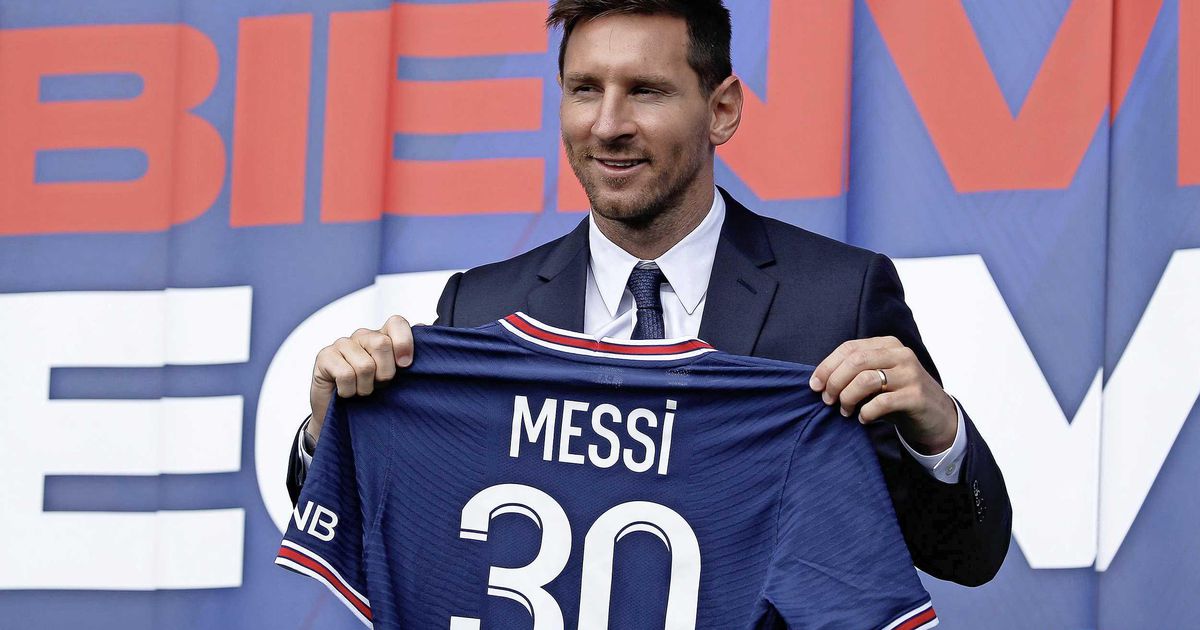 Reading Time:
2
minutes
Poor old Lionel Messi. It's not exactly going to plan on the pitch for him yet at PSG. And off it – well let's say he's not cracked the crypto game either.
In the summer he agreed to be paid part of his signing-on fee in his new club Paris Saint-Germain's own fan token. With cryptocurrencies at the start of a record-breaking run, it looked like a sure-fire way for the world's best footballer to make more millions.
But it hasn't worked out that way, according to analysis from Cloudbet.com the world's oldest crypto sportsbook.
Messi's unexpected transfer from cash-strapped Barcelona was announced on 10th August. He signed up for free, in a move designed  to get his huge million-dollar weekly wage off Barca's books. League bosses were penalising them for their abject failure to keep the club's deficit within permitted parameters.
The vastly wealthy PSG were so delighted to land the world's biggest football star that they paid him an interesting signing-on fee.
Part of his "welcome pack", they said, would be paid in cash as normal, but in a first for football, part of the fee would be gifted to him in PSG fan tokens.
Messi could be forgiven for looking kindly on PSG's offer. The club's token had almost tripled in value from the start of August to a record on the day of the Messi announcement.
Traders at Cloudbet took a deeper dive into the deal to assess how the Argentinian maestro's signing-on fee is looking now.
On 10th August, the PSG token was valued at $49.83.
Media speculation across the continent suggests Lionel Messi was gifted one million euros worth of tokens. On that day the Euro-USD exchange rate was 1.17. So let's estimate that PSG's wealthy Qatar owners gave him $1.17m worth of tokens.
Trading at $49.83, this means Messi would have received 23,480 PSG tokens.
So how much money has Lionel Messi made from this deal? Well, as of today things aren't looking terribly good. The PSG token recently traded at…. $19.02
That defeat by Man City hasn't helped PSG or it's cryptocoin's value.
If Messi had received what is speculated to be one million euros in fan tokens on 10th August, his estimated 23,480 tokens would now be worth… $453,436
Which means if he cashed it in now it would only be worth 40% of what it was worth on the day that he signed for PSG!
American football stars like Aaron Rogers might be in the news for all the wrong reasons right now, but they've made headlines for being early adopters of Bitcoin salaries. If Messi had embraced BTC he'd be a lot richer.
Back on 10th August 2021, BTC was trading around $45,600.
And now? It's at $58,000, a +25% rise. That $1.17m signing-on gift would now be around $1,460,000 – more than a million dollars more than the fee is worth in PSG tokens.
Crypto Trends in iGaming: SOFTSWISS Insights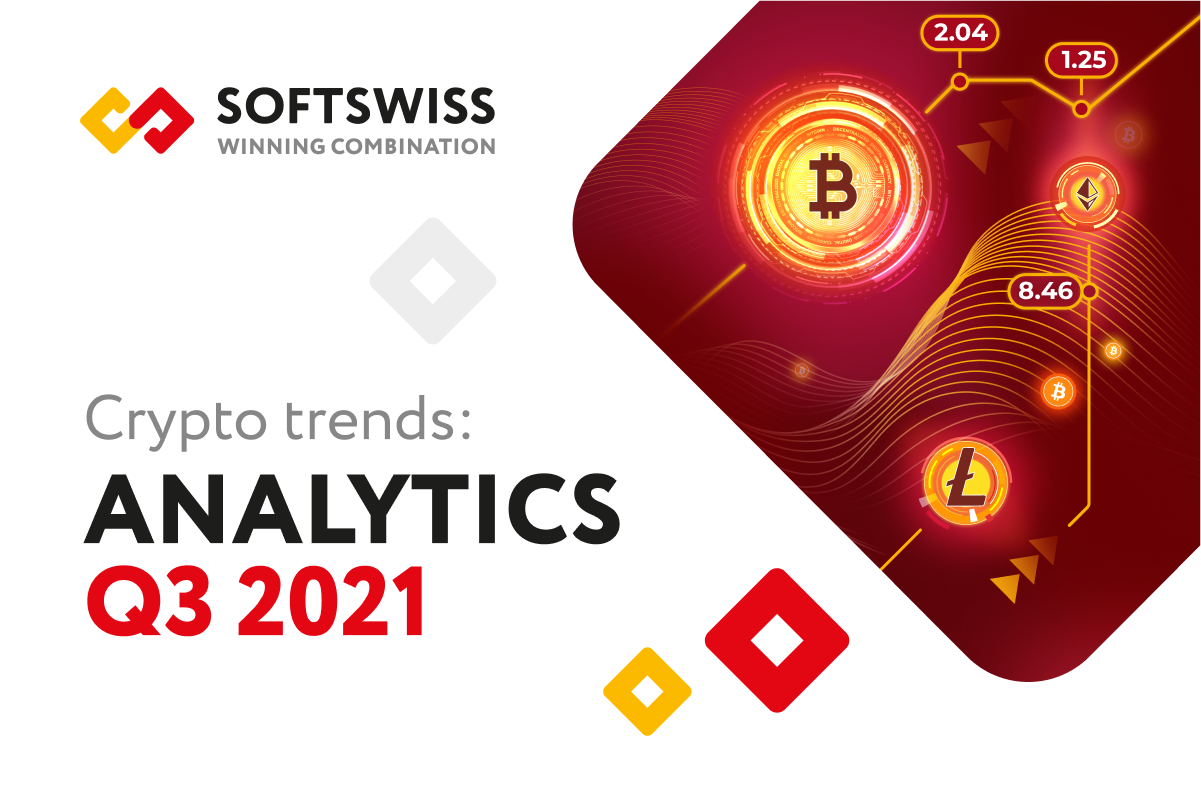 Reading Time:
3
minutes
SOFTSWISS presents a report with statistics and insights on the development of cryptocurrency across its Online Casino Platform, Sports Betting Platform and Game Aggregator clients. The information in the report reflects comparative data for the third quarter of 2021 and the same period in 2020, collected on an anonymous basis.
TOTAL BETS IN CRYPTO
The main conclusion drawn from the data obtained for Q3 2021 is that the volume of bets placed in cryptocurrency is increasing. Compared to the same period last year, the increase was 2.8 times. The positive trend continues throughout 2021: the increase from Q2 2021 to Q3 2021 is 28%.
"This strong growth is not only due to SOFTSWISS' organic development but also owes itself to increased digital consumption around the world. iGaming companies are investing more and more into marketing. This leads to an increase in the popularity of online gaming and betting among female audiences and young players over the age of 21 who actively use cryptocurrencies in their daily lives in general and for online betting in particular. This is reflected in the increasing share of crypto in iGaming", comments Andrey Starovoitov, COO at SOFTSWISS.

CRYPTO VS FIAT
Crypto is gradually encroaching on fiat currencies. Compared to Q3 2020, the share of bets in crypto versus fiat has increased by 27.6 percentage points in the same period in 2021. The upward trend in crypto popularity is also confirmed by comparative data for Q2 and Q3 2021, when the share of crypto bets rose by 10.3 percentage points from 33% to 43.3% respectively.
Andrey Starovoitov, COO SOFTSWISS, notes: "This dynamic is most likely due to the growth and development of the number of crypto brands. While in Q3 2020, they were still newcomers to the market, they can be considered experienced players in the crypto gambling industry this year. The expansion of these brands into new markets has also played an important role in this."
CRYPTO VS FIAT: SPORTSBOOK
A completely different trend is seen in betting on sports. In this category, fiat currencies retain an absolute advantage. In Q3, 98.76% of bets were made in fiat currencies, compared to only 1.24% in crypto.
Aleksander Kamenetskyi, Sportsbook Product Owner, notes: "This is most likely because the vast majority of the Sportsbook' clients are those companies that launched their casinos without an initial focus on cryptocurrency operation. Their main focus was on fiat. However, the trend has changed, and now cryptocurrencies are always considered an important component when launching new projects. Therefore, I am sure crypto share will only grow in the future."
See which cryptocurrencies are favoured between casino and sports betting players in the full report SOFTSWISS Crypto Insights Report.
About SOFTSWISS
Based on the Online Casino Platform and CoinsPaid wallet management and payment processing, the Crypto Solution makes for the single best way to launch a crypto-powered gaming project.
SOFTSWISS is an international tech brand supplying widely acclaimed, certified software solutions for managing iGaming operations. SOFTSWISS holds a number of gaming licenses, providing one-stop-shop iGaming solutions. The company has a vast product portfolio, which includes an Online Casino Platform, Game Aggregator with thousands of casino games, the Affilka affiliate platform, and Sportsbook Platform. In 2013 SOFTSWISS was the first in the world to introduce a bitcoin-optimised online casino solution. The company has since been regarded as the leading technical expert when it comes to the use of cryptocurrencies in online gaming.
Skrill, NETELLER Launch Four New Cryptocurrencies to Buy and Sell in Wallet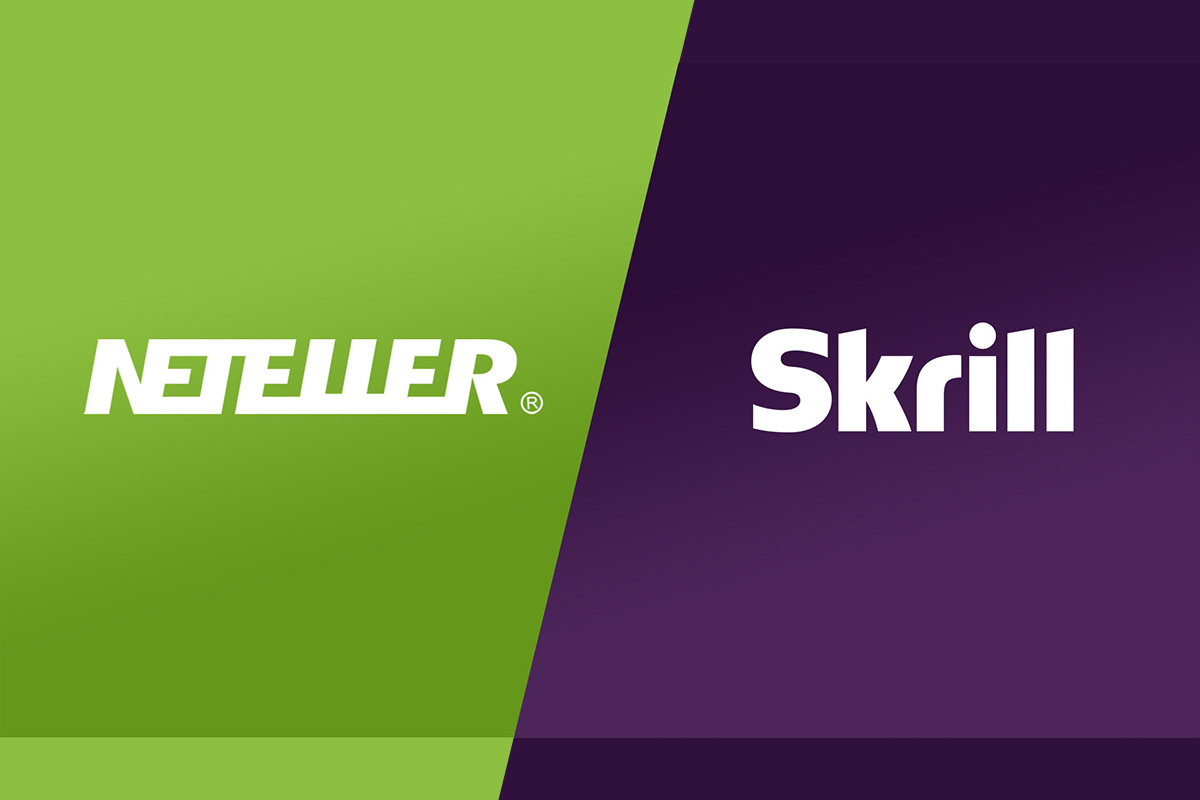 Reading Time:
2
minutes
Skrill and NETELLER, the digital wallet providers which are part of Paysafe Group, have announced the addition of four new cryptocurrencies to their digital wallets, allowing users to buy, sell and hold the tokens from an optimised and user-friendly interface.
The four coins introduced include Avalanche's AVAX, the Internet Computer Protocol (ICP) by Dfinity, IoTeX's IOTX and Axie Infinity's AXS. Through Skrill or NETELLER, users can set up custom price alerts to notify them of major movements, or set up recurring purchases. The 40+ cryptocurrencies now available directly in Skrill and NETELLER include Bitcoin, Ethereum, Chainlink, Solana and others.
The newly added cryptocurrencies include exponents from major smart contract and computation platforms, including AVAX, ICP and IOTX.
AVAX is the native gas fee token on Avalanche's platform, an open smart contract platform for decentralised applications, which recently saw a powerful surge in activity and popularity.
Dfinity Foundation's project, Internet Computer, is an advanced blockchain-based system that aims to create a decentralised cloud to replace the core centralised infrastructure of the internet — with ICP as its native token.
IoTeX is a decentralised blockchain network used and controlled mutually by users, developers, and businesses. Its aim is to facilitate collaboration between humans and IoT devices in a trustless and safe way. IoTeX's native coin, IOTX, is the utility token that powers the platform.
Finally, AXS is the play-to-earn exponent in the updated roster, as the governance token of Axie Infinity – a Play-to-Earn blockchain-based game. On Axie Infinity, unique NFTs are linked to unique animal characters owned by users.
"We are excited to be expanding our selection of cryptocurrencies within Skrill and NETELLER, with our latest batch including some very exciting cryptocurrencies available today. Tokens like AVAX, ICP, IOTX and AXS are great additions for us, allowing our customers to get exposure to the rapidly growing DeFi and Play-to-Earn economies. This cements Skrill and NETELLER as ideal platforms for accessing the vibrant crypto world, and our portfolio tools will surely make life easier for our users as well," Chirag Patel, CEO of Digital Wallets at Paysafe, said.