The future of crypto gambling: how SOFTSWISS is driving the iGaming industry forward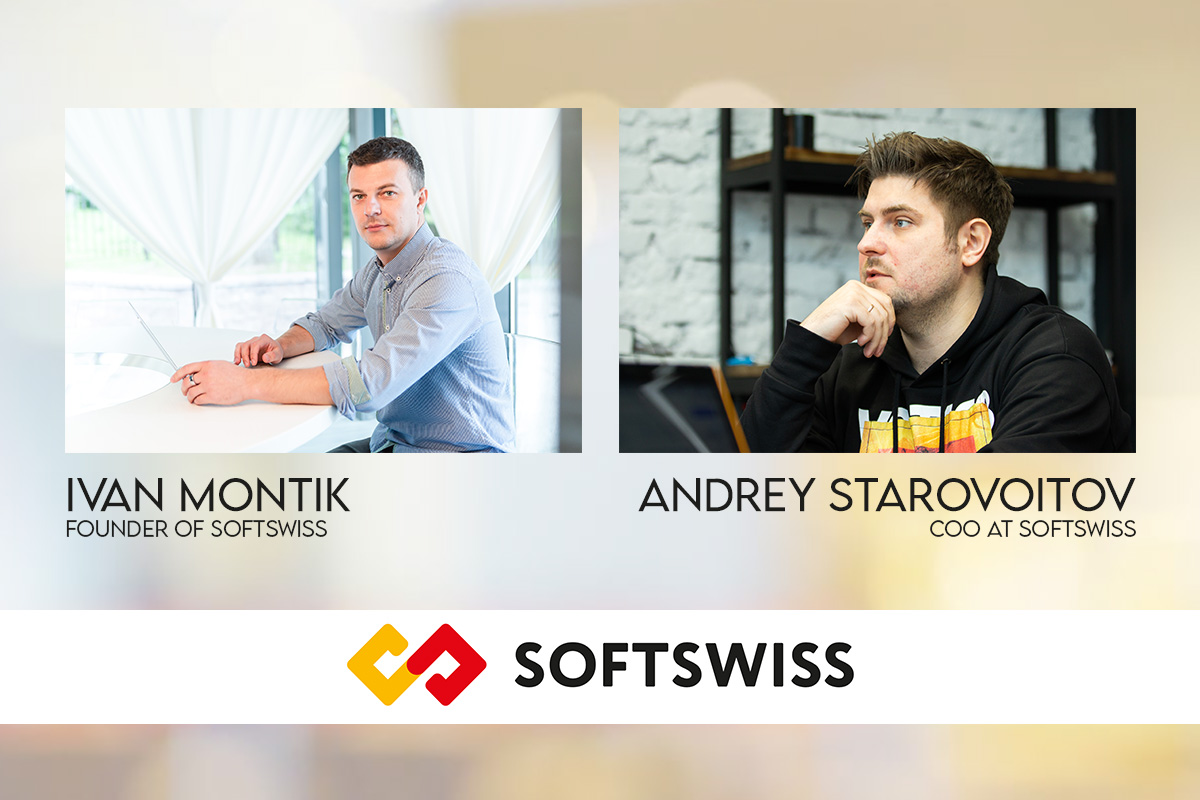 Reading Time:
4
minutes
Cryptocurrency and blockchain technologies have had a significant impact on the development of the iGaming industry and online betting particularly in recent years. The first to see the potential of cryptocurrencies in gambling was SOFTSWISS, an international company with Belarusian roots. 
"SOFTSWISS as a fast growing company has always been interested in new technology and innovation. We had been closely following the development of cryptocurrency since 2011," says Ivan Montik, the Founder of SOFTSWISS. — "We had a fairly young company at the time and an equally ambitious team. So we decided to focus on developing crypto solutions for classic casino and in the spring of 2013 added special features for the SOFTSWISS Online Casino Platform and processing for bitcoin gambling. There was nothing like it on the market at that time except for a few one-page dice games."
SOFTSWISS was the first in the world to offer the B2B market a turnkey crypto solution for running a casino. This coincided with the crisis in Cyprus, when bitcoin showed serious growth and drew attention as an interesting tool not only for geeks and IT professionals, but also for businesses. However, in iGaming cryptocurrency was still considered a dark horse. Even the seasoned players of the gambling industry did not know or understand the full potential of the new currency at the time. 
"Initially, SOFTSWISS was the first to introduce bitcoin and blockchain into the operation of gambling," notes Andrey Starovoitov, Chief Operating Officer at SOFTSWISS. — "It was SOFTSWISS that first recommended providers to include cryptocurrencies in the list of currencies available in casino games to accept bets."
"We were the ones who first sponsored and helped organise the bitcoin seminar at the ICE Totally Gaming conference in London in 2014, where there were panel discussions and I spoke to the iGaming guys," Ivan continues. — "We tried to tell the industry that it was cool and to open their eyes to the fact that cryptocurrencies were the future of iGaming. The main objective was to convince providers to add bitcoin as a full-fledged betting currency without exchanging it for euros."
The pioneers in crypto gambling were Bitstarz, 7Bit Casino and BetChain, well-known and successful companies now. These were the first brands to start taking bets in bitcoin, ​​taking advantage of the SOFTSWISS Online Casino Platform and cryptocurrency solution. 
This segment of the casino industry existed separately for a long time, until the year 2020-2021 when a radical change occurred. This is when so-called 'dice sites', which were not online casinos in the classical sense, but offered players their in-house developed games: roulette, crash games, etc., came into the limelight. One of the important components of these companies was the provably fair feature, based on cryptographic algorithms, which allowed players to verify the outcome of a bet. Among them were crypto gambling giants such as Stake and BC.Game. 
"Dice sites have long been known in the industry, but have always had an isolated place amongst other iGaming projects. We saw great potential in collaborating with them and expanding their gaming content. So we decided to use the knowledge we already had and offer them a complete ecosystem of products, including Game Aggregator, Affilka and Sportsbook. So in 2020 the SOFTSWISS Game Aggregator partnered with several new crypto projects — Stake .com, Roobet, BC.Game, Rollbit. Their performance has been staggering. In the first few months, the count was in the millions of GGR. There is no other example in my practice of gaining momentum and showing such rapid growth," says Andrey.
"We started communicating with them, offering to diversify their content with SOFTSWISS, adding  to their existing games hundreds of new brands, brought together in the SOFTSWISS Game Aggregator. We had a large set of providers that, thanks to their cooperation with SOFTSWISS, were open to cryptocurrency betting. So since our partnership, crypto betting rates have been breaking one record after another," adds Ivan.
One of the benefits of the dice sites has been the use of more effective marketing tools borrowed primarily from cybersports (CS:GO, Dota 2). Created by guys who knew these games and their audience from the inside, they offered the younger generation exactly what they wanted: engagement, demonstration of skills and elements of competition with rivals, rather than slots that produce results you cannot influence. New brands have learned how to attract and retain this audience in online casinos through new formats, gamification and niche social platforms  such as Twitch streaming. 
"We are seeing a landmark shift in the gambling audience. It is getting younger whereas classic casino brands are mainly geared towards the mature player. The competitive element is very much in favour of and attracts the younger generation," Andrey concludes. — "It can be easily seen by the popularity of eSports and games where several people can play at the same time. And while marketing experts in many companies are struggling with the question of how to attract a young audience, the new brands have already found a way to do it."
"What we are seeing now is the second wave of crypto gambling that has already come to us. Cryptocurrencies and blockchain are the reality that can no longer be denied. There are still a lot of opportunities for development in this field. Unfortunately, there is often no space for innovation due to strict licensing and regulation. And that leaves the entire industry at a disadvantage. — "But SOFTSWISS already offers innovative and unparalleled solutions for crypto gambling. You just have to take advantage of them if you want to be on the crest of the new wave, rather than watching the most interesting things unfold from the shore." 
Crypto gambling sites and profitability: why do they make money?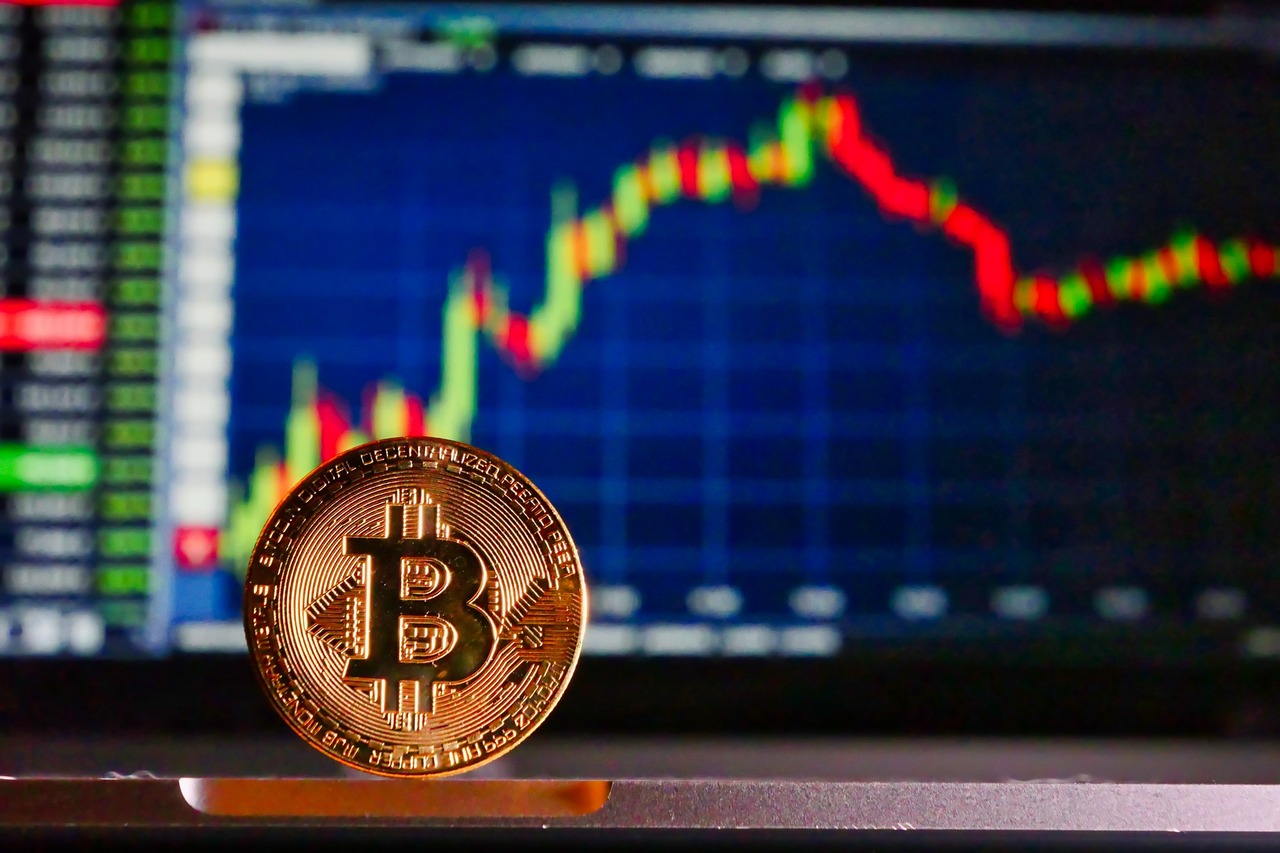 Reading Time:
3
minutes
The world of gambling is now in front of a mounting phenomenon that is literally taking over many of the markets around the world. This phenomenon is no other than the crypto casinos and crypto betting sites, that predominantly accept bitcoin payments and allow gambling to be done in cryptocurrencies or that are crypto-friendly, in the sense that they are integrating crypto-payments into their core payments and transactions systems.
In some parts of the world, crypto gambling is becoming the most dominant type of gambling. Yet in many countries, crypto gambling is growing parallel to traditional gambling. This is the case of Poland, a market that sees its bitcoin gambling rise lately. In fact, crypto gambling in Poland sees considerable growth as cryptocurrencies are gaining more and more popularity.
And as crypto-gambling is continuously moving upwards, it is only natural to wonder what it is that makes it so attractive to the gambling sites themselves. What is it that makes bitcoin or Ethereum or other digital assets a one-way option for online casinos today?
If you are thinking about why is this and generally why and how bitcoin casinos and crypto gambling sites make money, then this is the right place to read and learn!
First of all, let's clear some things out.
Crypto gambling sites operate under the same principles as traditional gambling sites.
That is, there is no apparent change or difference in how they essentially work. Customers visit the sites, gamble and/or bet, play games and so on and then if they win they withdraw their winnings, while if they lose they are not entitled to any withdrawals.
So, then what is it that makes them so attractive to companies?
It's all about more customers and more gambling
The truth is that it all comes down to customers and enhanced customer acquisition and retention as well as increased betting activity. Well, let's take it one at a time.
A bitcoin gambling site is only different from a traditional gambling site in that it accepts payments (and possibly makes payments) in bitcoin. So, on the surface, there is no justified reason for making more money than a traditional site. But, if we consider what bitcoin is, how popular it is becoming among gamblers and what the advantages that it brings to the gamblers, then it sort of shows how bitcoin gambling pays off to the companies themselves.
Bitcoin is a quick, safe, anonymous, reliable, and transparent way of transacting. So, it is preferred by gamblers, because of the many benefits including speed, security, trust, privacy, confidentiality, and credibility. A gambling site that enables its customers to enjoy these benefits – through its adoption of bitcoin transactions – is, by definition, better off in attracting customers.
The role of privacy and anonymity
Just think that there are many gamblers who are hesitating because of, let's say, lack of anonymity that typically characterizes gambling at traditional online casinos, where they have to disclose much personal information and data that otherwise they wouldn't want to disclose. Having the option to play at the casino, let's say, without giving any of their personal information, only with the use of cryptocurrencies, is like 'de-regulating' and liberalizing the gambling activity for them.
Further it can also be about gamblers not wanting anyone to know if they gamble, when they gamble, how much they gamble or how much they win (or lose). Certainly, crypto gambling gives them the privacy they want.
The role of speed
Likewise, one other factor that attracts more customers and more betting also from the existing customers is the speed that bitcoin transactions offer. Bitcoin gambling sites boast their fast processes for payments, deposits, withdrawals etc and so it becomes literally very easy and quick for users to gamble.
The role of reduced fees or no fees
Typically, cryptocurrency transactions don't generate any fees – but in some cases there are some fees, which however are way lower than the fees in traditional online gambling sites. The absence of fees works as a motivator for more betting activity and it is also a customer acquisition (and retention) factor. Just consider that fees are often inhibiting factors or refraining factors for gamblers.
Overall, these straightforward and simple characteristics of bitcoin are what make bitcoin gambling sites more profitable. But in an indirect way: bitcoin is more attractive to gamblers, so sites get to have more customers and more customers means more betting activity and more profits in the end!
What To Expect From Innovative Casinos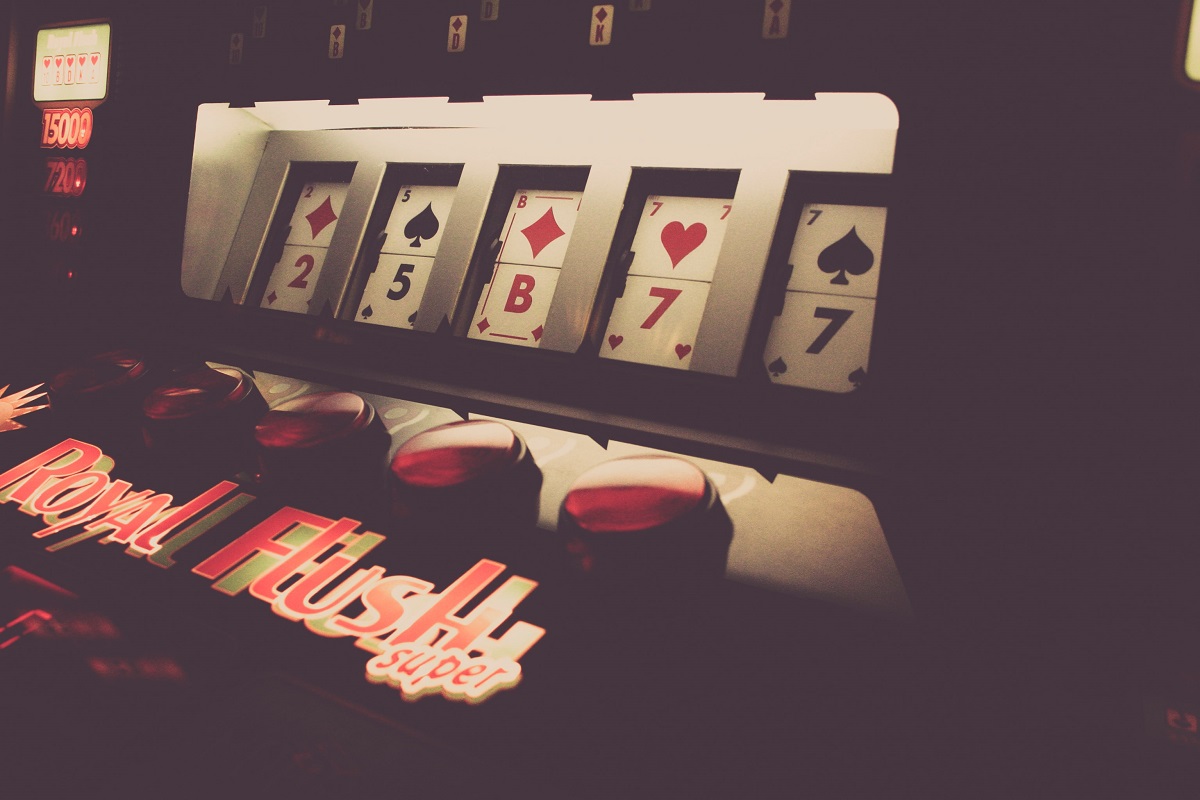 Reading Time:
3
minutes
The rise of online gambling has revolutionised the way we place wagers. Gambling is no longer reserved for bookies, casinos, or the Las Vegas strip, online and mobile betting has given everyone a slice of Vegas right in their pocket. No longer do we need to make the trip to Nevada, despite the city's mythological status. We can gamble on the go now, at any time we want and from wherever we are.
As online casinos continue using technology to develop and optimise the services they provide, what can we expect to see from these innovative gambling websites in the future? Read on to find out.
Improved Security & Player Protection
Safety and player protection should be the number one priority for online gambling websites and players alike. While online wagering provides tangible benefits in terms of ease and convenience, it comes with certain risks not previously seen in traditional gambling. The potential for security breaches can leave players' sensitive personal and financial information vulnerable to theft by hackers and scammers, while the use of fraudulent gambling websites can pose serious financial and legal dangers.
As technology continues to develop and security systems advance, we can expect to see much safer online casinos with comprehensive player protection protocols and procedures, ensuring you can enjoy your online gambling experience without having to worry about the risks.
More Live Dealer Games
One advantage that traditional, retail gambling locations have over online gambling websites is the social aspect. Meeting friends, chatting with your fellow players, or having some banter with the dealer at the table, these things aren't part of the online gambling experience. Or are they?
The rise of online live dealer games has worked to bridge the gap between physical casinos and online casinos. Using live streams of games including blackjack, roulette, and craps gives players the social and personal touch many feel is lacking from the digital experience and helps gambling websites fortify their position in the industry. Expect to see a lot more live dealer games in the future.
Crypto Gambling
The online gambling industry was one of the very first supporters of crypto, with some iGaming platforms accepting the currency as a payment option as far back as. Cryptocurrencies like Bitcoin offer a range of benefits over traditional payment methods. They are fast, secure, and do not require personal identity verification. The anonymity of Bitcoin also helps to protect against fraud, by encrypting transfers between parties.
As crypto continues to enjoy further mainstream acceptance across a range of industries, we can expect to see much more integration with online casinos, particularly as developments like the Ethereum Merge make the digital currency even faster and safer.
 VR Gambling
Virtual reality (VR) is a rapidly developing technology that already sees extensive use across industries including video games, education, and medicine. For online casinos, implementing VR technology will allow them to deliver even more immersive and engaging experiences for their customers, using state-of-the-art visual and audio design to create hyper-realistic, exciting games. VR table games will be the next step towards successfully replicating the physical casino experience, combining realistic visual elements with social interaction features.
Current technological and operating requirements prohibit VR from being fully integrated on an individual player basis, but as the technology continues to develop and improve we can expect to see far more VR gambling and even full VR casino experiences in the future.
AI Technology
Artificial Intelligence (AI) and machine learning technology has proved groundbreaking for many global industries, gambling being no exception. The technology has a vast range of uses, from security to complex data analysis. What it could mean for the average gambler is far more accurate and personalised suggested content. By analysing your betting patterns and preferences, AI can generate markets, bets, and games that will appeal directly to you, making for a more enjoyable and engaging experience.
Conclusion 
With the advent of online gambling, the betting industry has been inextricably linked with technology. As we continue to make advances in fields including crypto and blockchain technology, VR, and AI, we can expect to see much more integration with innovative, forward thinking online casinos. For the player, this will mean improved security, faster payment processing, more immersive experiences, and truly personalised suggested content.
BetGames Will Start Accepting Fasttoken (FTN) as a Supported Cryptocurrency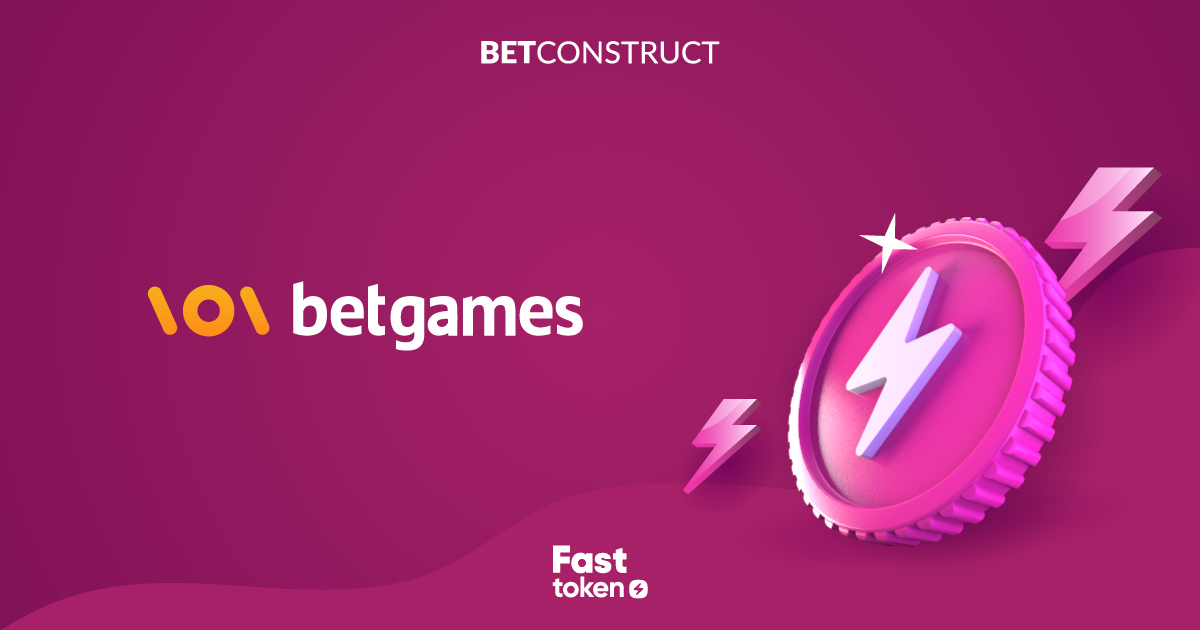 Reading Time:
< 1
minute
BetConstruct is pleased to announce that BetGames, the leading provider of premium gaming solutions, is planning to add FTN to the list of supported cryptocurrencies.
FTN is the official cryptocurrency of the Fastex ecosystem as well as the adopted cryptocurrency of the leading betting and gaming software provider BetConstruct.
The inclusion of FTN in BetGames's supported cryptocurrencies will start from January 26th.
To learn more details about FTN, feel free to visit the website www. fasttoken .com.