Faraday Protocol releases (XBox/PC/Switch/PS5)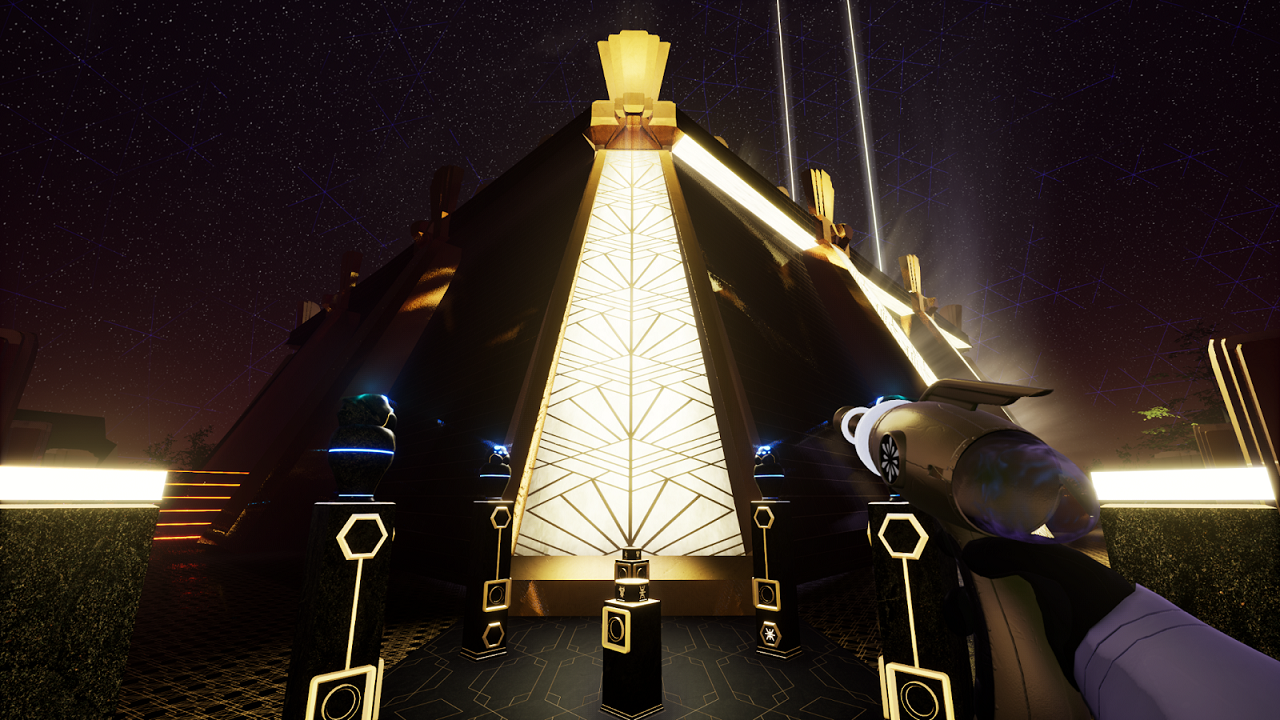 Reading Time:
2
minutes
Publisher Deck 13, who last year released the globally acclaimed RPG blockbuster CrossCode, delivers another genre breakthrough with a redefined and enhanced first-person puzzler & explorer with a mysterious backdrop story to intrigue. Faraday Protocol is an experience that is not to be missed. – Out Now! PS/XB/NSW –  $24.99/€24.99/£20.99 – PC Steam – $19.99/€19.99/£15.99.
Emergence  / Evolution
After a low profile soft launch and focused feedback from the gaming community, a number of major updates have been initiated in Faraday Protocol. With its unique and challenging gameplay, which adds that extra spark to ensuring it shines brightly, this game reemerges  on Microsoft Xbox, Steam PC, Nintendo Switch and Sony PlayStation 4 /5 with a triumphant boost of creativity.
Setting New Boundaries
This beautifully crafted first person puzzle journey conjures up intrigue, mystery, and a number of unsettling moments as you experience the atmospheric delights as an interstellar archaeologist who researches the abandoned space station OPIS and its enigmatic governing A.I. IRIS. Developed by the talented Italian developers, Red Koi Box, utilizing the Unreal Engine 4, they have crafted and designed methods unique to this game genre.
Brainy Stuff
All of the mechanics rotate around the Bia-Tool, an original object capable of absorbing and re-distributing specific types of energy. The simple mechanics  evolve over time and allow for increasingly complex and mind-bending puzzles.
Breaking New Ground
"Faraday Protocol moves from the traditional ways and follows rules and uses mechanics never used before, and will challenge the grey matter of the player to lateral and logical thinking. The unique puzzle elements combined with the linear game and story progression make this game enjoyable for almost everyone.", Giacomo Sala, Red Koi Box.
The Story Unfolds and Scene setting – The Challenge Set in a sterile and futuristic world, you are soon thrust into an organic forest-like environment after leaving your spacecraft. In this strange unnerving environment the player will see three Ziggurats (pyramid buildings) and will be led into one, where your intuitive powers of logic and expertise will start. The first building looks clean, sterile and in very good condition, with strong tones of black and gold. Here the player will learn the basic mechanics, and will experiment with them until he will reach the top of Ziqqurat One. Outside night has now come, and more, new mechanics will be introduced. The next building will be decaying, and will comprise a combination of all the player has previously learned. He will then face two other environments, with different tones and feels, which will bring him to the end of the game. Throughout the game, the storyline will progressively grow, as in the beginning it is limited to pre-recorded messages, it will unfold into full conversations with multiple choices.
Features – Outside the Box
Multiple Solutions to succeed.

Hidden Collectables – Deviously Hidden

Immersive Soundtrack

Puzzle your way through a number of "Escape Room"- like puzzle rooms

Absorb and redistribute energy using the Bia-Tool

Unravel the mysteries of the abandoned space station OPIS

A unique blend of retrofuturism
Faraday Protocol – Its Essence – is a first person puzzler that will test your wits and intelligence. Use the Bia-Tool, an ancient pistol-like relic of an alien civilization, to solve puzzles by bending energy and manipulating enigmatic machinery. Explore the mysterious and abandoned space station OPIS and unravel the mysteries of its governing A.I. IRIS, which slumbers deep at the core of the station.

Made-in-India Shooter MaskGun Crosses 60 Million Players, Three Year Anniversary Update Out Now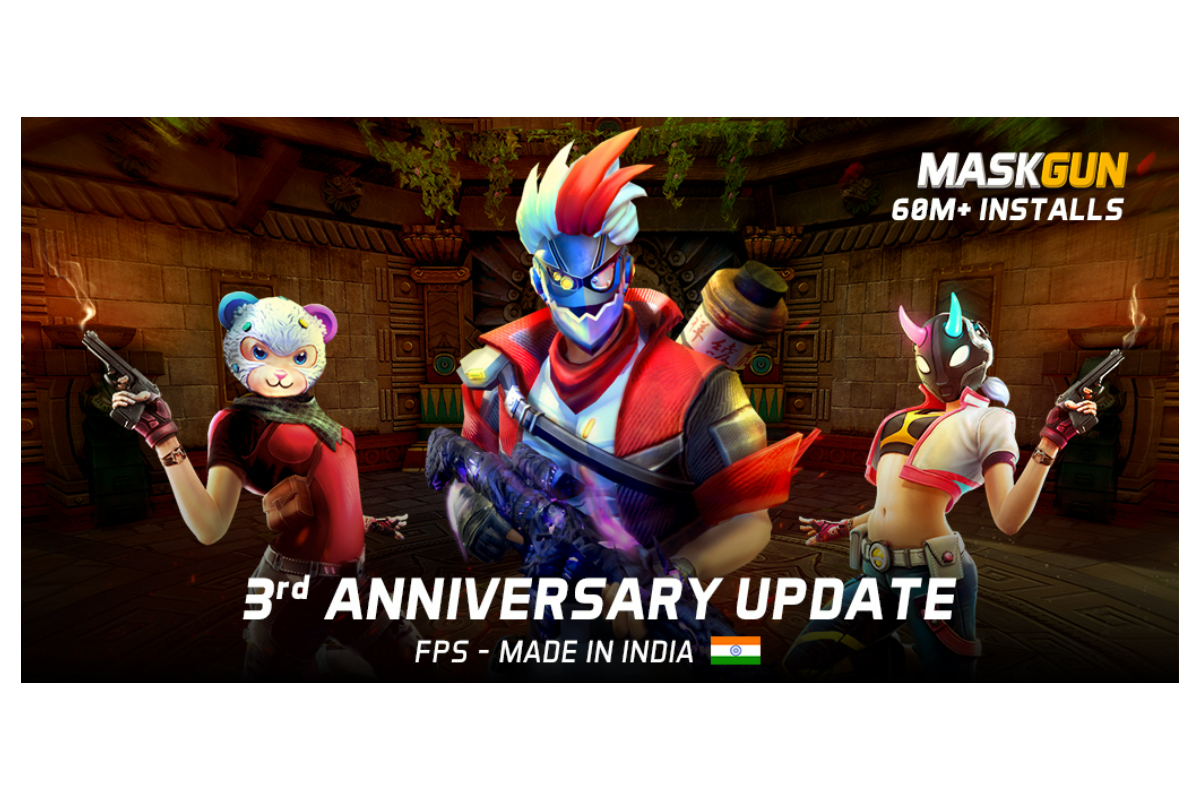 Reading Time:
< 1
minute
SuperGaming, one of India's leading game development companies announced its mobile multiplayer shooter MaskGun has crossed 60 million players. January also marks the game's third anniversary.
To celebrate this, MaskGun gets a new update known as the 3rd Anniversary Update. It brings a revamped user interface, fresh skins, and hotly-requested 1v1 mode. It's out now via the App and Play Store.
"The MaskGun anniversary update is our biggest one yet," says Roby John, CEO and co-founder. "1v1 in particular has been the most requested feature from the community. It aims to be a test of true skill to show off the best talent from MaskGun's 60 million plus players as there won't be a team to make up for your lapses or carry you in a match."
As the name suggests, 1v1 pits one player against another in a no-holds barred contest to see who is the best. Select from three weapon types — assault rifle, shotgun, and sniper rifle and square off against your friend (or enemy) and settle rivalries once and for all. You can check out what to expect from 1v1 in this handy trailer:
Beat your rivals consistently and you could find yourself a spot on MaskGun's leaderboard and win unique in-game rewards too. You can access the mode from the Rumble section of the game's menu. Other additions include new female agents and dragonborne weapon skins. You can download MaskGun for free right now on the App Store and Google Play.
Immersive in-game advertising campaign promotes Doctor Who: Worlds Apart NFT Drop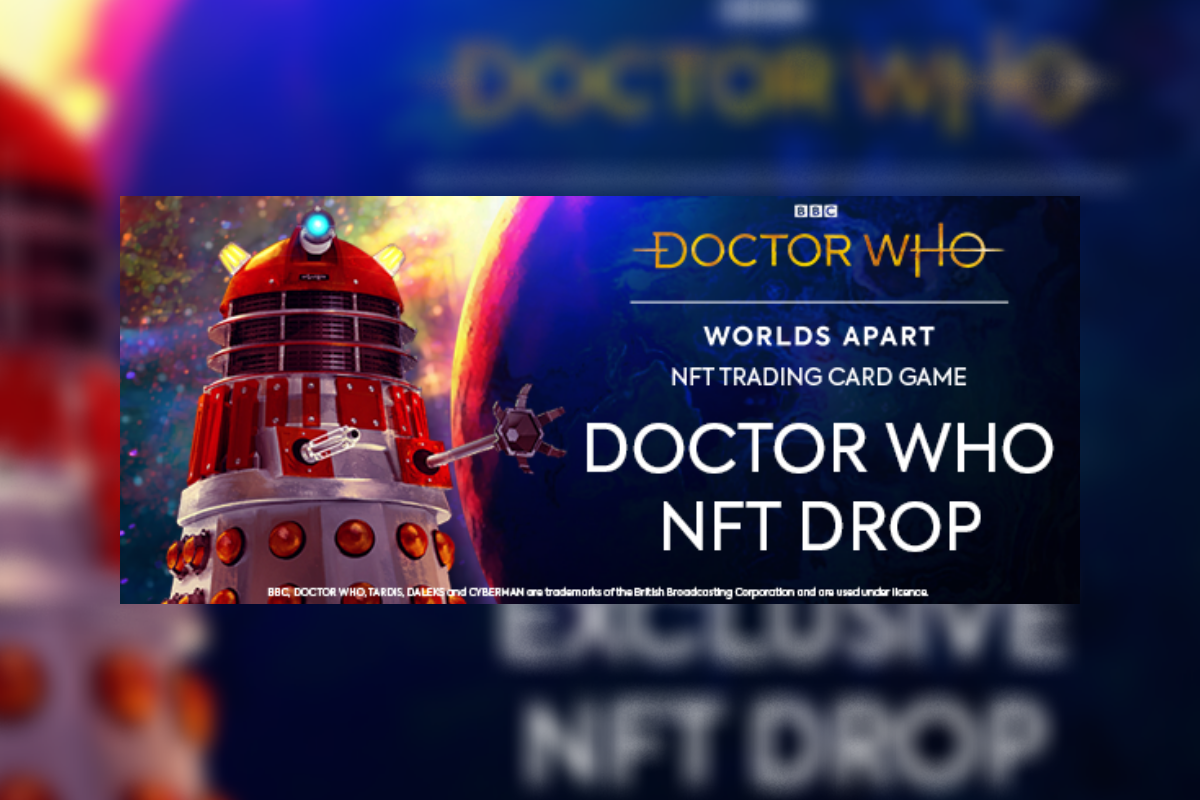 Reading Time:
< 1
minute
Reality Gaming Group has partnered with in-game brand advertising platform AdInMo InGamePlay to promote the launch of its third drop of Doctor Who: Worlds Apart non-fungible tokens (NFTs).
Doctor Who: Worlds Apart is an upcoming officially licensed digital trading card game published by Reality Gaming Group. A vibrant marketplace already exists where collectors and players alike can trade cards for real money to complete their decks. Each trading card is tokenized and secured on the blockchain.
The global campaign runs across AdInMo's in-game advertising network where display ads are dynamically integrated into gameplay and do not interrupt player immersion. The campaign features fan favourite characters from Doctor Who and promotes the exclusive sale of the "Founders Tokens", which enable players to gain early access and waive marketplace fees. Available for $1,000 each, this will be the largest single public sale event for Doctor Who: Worlds Apart tokens to date.
Tony Pearce, CEO and Co-Founder of Reality Gaming Group, said: "More and more people are realizing the potential of NFT Games. In-game advertising is the ideal media channel to creatively raise greater awareness of our latest Doctor Who: Worlds Apart drop and brings together two innovative gaming trends."
Kristan Rivers, CEO and Co-Founder of AdInMo, added: "BBC Studios has a track record of exploring new technologies. Reality Gaming Group's campaign is a fantastic use case of immersive in-game advertising. It shows how vibrant the gaming ecosystem is right now driving innovation, enabling advertisers to reach relevant audiences and engage in new ways, creating better brand experiences for players."
Galaxy Racer content creator and YouTube sensation AboFlah smashes two GUINNESS WORLD RECORDS™ titles while raising over US$11M for charity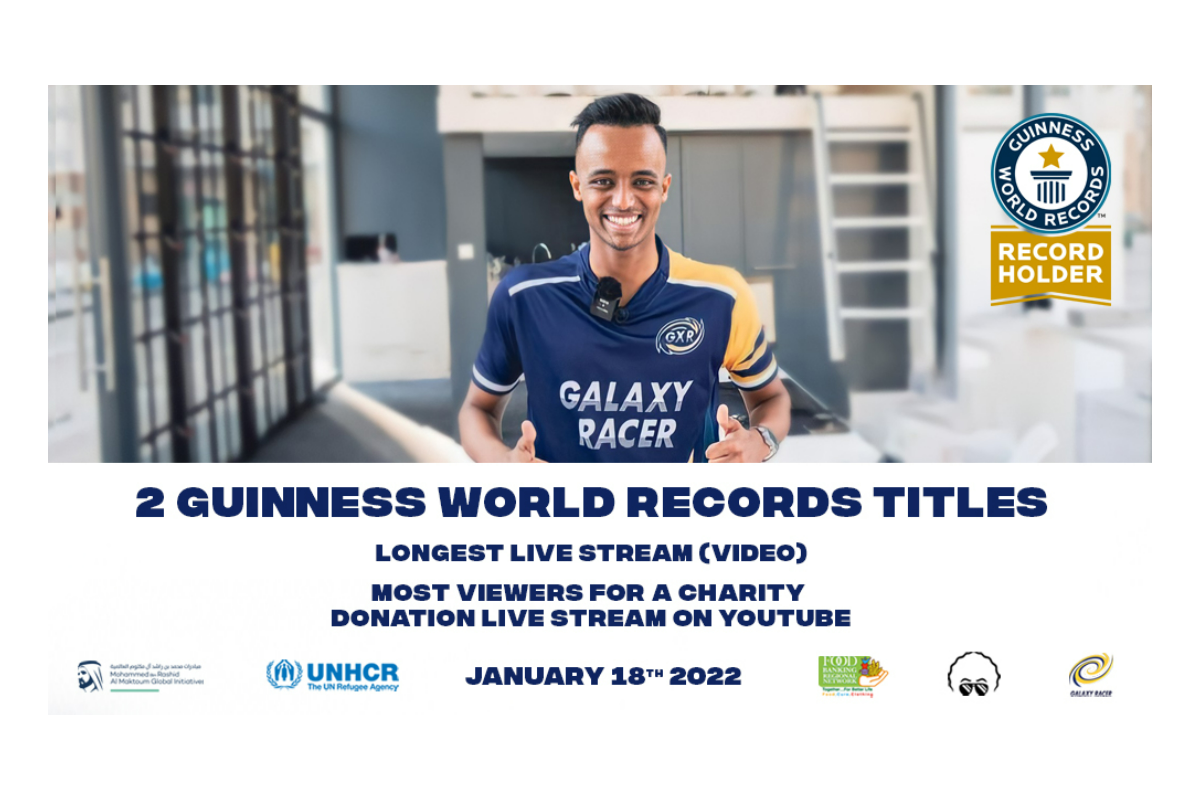 Reading Time:
3
minutes
Galaxy Racer (GXR), the biggest esports, gaming and lifestyle organisation, headquartered in Dubai, is pleased to announce that its content creator, AboFlah, has successfully raised over US$11M in a charity stream for The World's Coolest Winter campaign. Whilst completing the stream, AboFlah also officially broke two GUINNESS WORLD RECORDS™ titles for the "Longest live-stream (video)", recording live for 268 hours 14 mins 20 seconds and "Most viewers for a charity donation live stream on YouTube", attracting 698,000 peak concurrent views.
The World's Coolest Winter campaign, celebrates the UAE's most beautiful tourism destinations, extended it's humanitarian support to more than 100,000 refugees and people in need through a new humanitarian initiative called Warm Winter. The campaign aims to support hundreds of thousands of refugees and families in need in Africa and the Arab world by providing food, winter clothing, blankets, mattresses and critical aid to help displaced men, women and children prepare for harsh winter conditions. The campaign is being held in partnership with Mohammed bin Rashid Al Maktoum Global Initiatives (MBRGI) and Galaxy Racer. The essential aid will be distributed with the support of the UN refugee agency, United Nations High Commissioner for Refugees (UNHCR) and the Food Banking Regional Network.
As part of the campaign, AboFlah lived in a glass room in Downtown Dubai, near the Burj Khalifa and streamed continuously for 268 hours until the target of US$10 million was raised. While in the room, AboFlah encouraged people to donate and spent the majority of his time in front of his computer interacting with fans and those donating to the cause. The stream also attracted global attention and donations from celebrities and influencers including the likes of actress Kristin Davies, actor Amr Maskoun as well as content creators Noor Stars and Omar Farooq.
Launching his YouTube channel in 2017, AboFlah began posting gaming content of him playing FIFA17 before creating content on Fall Guys and Fortnite. His YouTube channel is one of the fastest-growing YouTube channels in the world, with over 23 million subscribers and over 3 billion views. He is followed by millions of fans who avidly watch his vlogs, comedy shorts and formatted shows covering video games and popular culture. AboFlah went on to join Galaxy Racer's content creator team in 2020, which already boasts some of the biggest content creators in the MENA and Southeast Asia region including fellow YouTube sensation Noor Stars. The organisation now carries over 100 content creators, with a total reach of over 500 million followers across all platforms and more than 2.5 billion monthly views.
Galaxy Racer launched in 2019 and has already become one of the biggest esports, gaming, and lifestyle organisations globally. The organisation has five separate business offerings; Content Creators, Esports Teams, Tournament Management, Merchandising and Lifestyle and GXR Records, a newly established record label that already carries two signed artists from the MENA region and are looking to expand globally.
Galaxy Racer content creator and YouTube sensation, Hassan Suleiman "AboFlah" said: "Warmth in winter for those facing harsh winter conditions is no less important than food and water. There are millions of refugees and displaced people who need all the support they can get. I am proud and thrilled we achieved our goal and raised over US$11 million and brought warmth to the lives of those who are deprived of it. Thank you to everyone who generously donated!
We have proven that Arab youth are capable of changing reality, even with small deeds, and reaching a bright future. "People for People." This sentence is not a metaphorical slogan, but it was manifested by the huge numbers of donors who felt compassion toward the suffering of refugees and displaced people. This reflects the huge impact this campaign had, which drove viewers' enthusiasm for participation.
The societal role depends on everyone's participation, believing in the importance of upholding our human values, and the solidarity in supporting the ones in need. Everyone of us has a role to play in creating the desired positive impact. UAE is the homeland of virtues, and the humanitarian moral actions in this blessed country transcend borders and can't be stopped by obstacles, such deeds present the community with moral values that our Arab region is in dire need for."
Galaxy Racer Founder and CEO, Paul Roy said: "We are amazed and grateful by the immense generosity shown by the fans, community and the general public. Raising over US$11 million is no easy task and we're glad to be part of this humanitarian initiative which will positively impact the affected 100,000 refugees. Smashing two GUINNESS WORLD RECORDS™ titles is impressive and a testament to the resilience shown by AboFlah, the Galaxy Racer team, together with our partners MBRGI, UNHCR and the Food Banking Regional Network. We thank you everyone for participating in this record-breaking charity initiative and we look forward to more positive impact initiatives."