The largest play-to-earn NFT's guild signed up 100,000 players from developing countries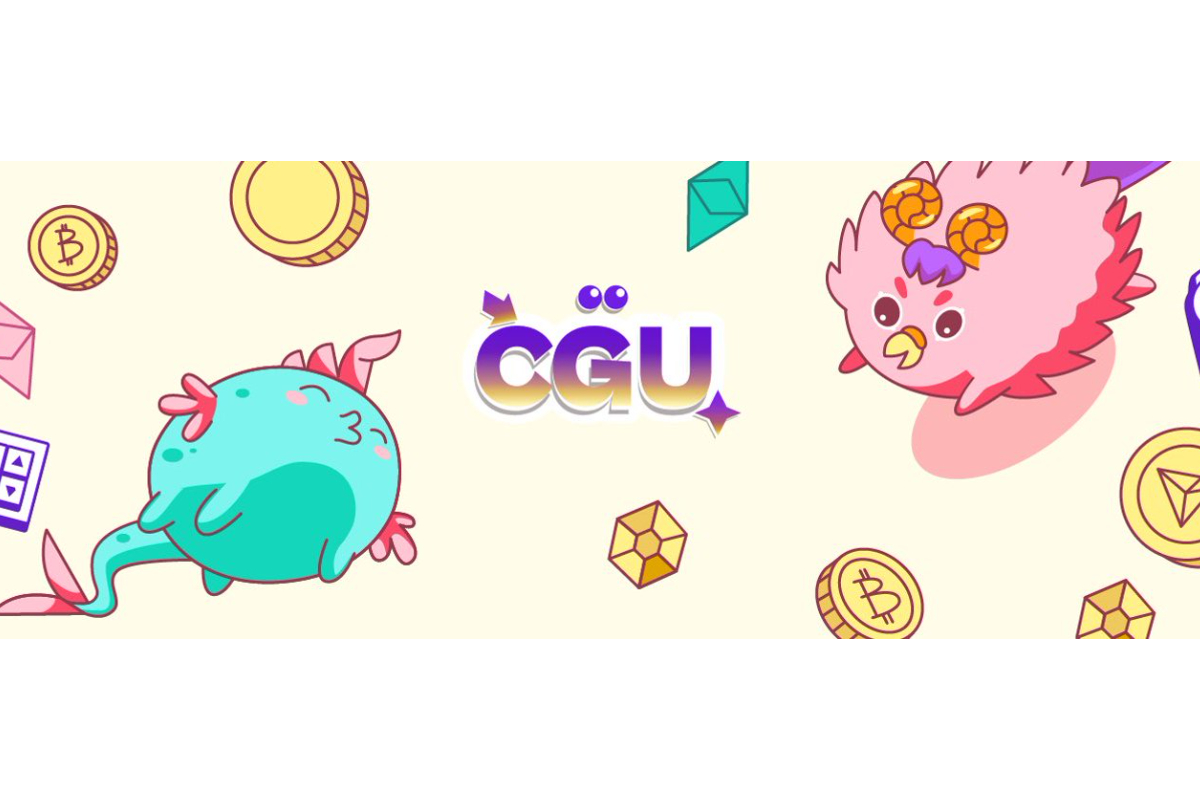 Reading Time:
3
minutes
Crypto Gaming United (CGU) signed up 100,000 community members via its Discord channel, making it the largest play-to-earn guild in just 12 weeks since its launch. These members are primarily based in developing countries, where play-to-earn offers an empowering alternative to social ills such as unemployment and lack of opportunity.
CGU, an industry leading Non-Fungible Token (NFT) gaming company enabling the play-to-earn business model in the metaverse, is enjoying explosive player growth in more than 30 countries following its successful Initial Dex Offering (IDO) that sold out in a record 6 seconds.
A key barrier to entry for players to start working and earning in the metaverse is the need to invest money in NFTs. By joining CGU, members gain CGU as their microfinancing partner that makes the initial NFT investment to give qualified players access to new income streams in exchange for a portion of their earnings. Furthermore, CGU is differentiated in the play-to-earn space since its tech ecosystem uniquely includes a crypto exchange (TimeX) and a crypto labor portal (LaborX) that together enable custom player financing capabilities and player monitoring systems.
Members join the CGU community for starting capital, education, and mentoring, which is similar to entrepreneurs needing seed investment and guidance to launch a new business. After obtaining "scholarships" from CGU to play-to-earn and learn, new players are upskilled by experienced players to achieve their top earning potentials. There are already over 5,400 active scholars in the CGU community now, with this number growing daily.
While CGU is now a cultural phenomenon in the Philippines and Russia with thousands of players earning US$150 to US$750 per month, players are also joining the platform from countries all around the world, including Cuba, Venezuela, Turkmenistan, and African nations.
"CGU offers a living wage to people who need it the most in the countries where jobs are scarce, access to loans is difficult, and opportunities to learn new skills are lacking," said Sergei Sergienko, a leading blockchain expert and CGU co-founder.
"By playing-to-earn and learn, our scholars are gaining critical new skills that will shortly be in huge demand by employers setting up shop in the metaverse," he added.
To get started with their play-to-earn career, members join the CGU community, with CGU having to purchase about US$1,000 worth of NFT assets per player. This upfront investment and CGU's valuable tech platforms allow players to generate income from games like Axie Infinity, earn in-game NFTs, and invest cryptocurrency or cash it out into their local fiat.
To support its thousands of players, CGU recently raised a total of US$17.5 million in three investment rounds, the last one being the actual IDO of the CGU token on the TimeX exchange. The IDO was hugely successful and sold out in a record 6 seconds. In total, CGU has 1 billion tokens, of which the majority (58%) is reserved for the CGU community and treasury.
The surge of new members joining CGU has pushed the token price past US$2 – valuing CGU's fully diluted market cap over US$2 billion. The CGU token, built on Binance Smart Chain, can currently be purchased on TimeX, Pancakeswap, and Olive.Cash exchanges with more exchange listings to come soon. Timebridge.org, also part of CGU's tech ecosystem, can be used to covert CGU token from Binance Smart Chain to Ethereum.
Investors in the CGU token benefit from its appreciation as revenue from CGU players, members in the CGU global community, and the value of CGU's NFT assets continue to increase. In this way, buying CGU token can be considered a diversified investment into the metaverse and the workforce of the future.
"We believe that CGU is the lifeline for soon-to-be hundreds of thousands, and ultimately millions, of play-to-earn professionals, who will use these initial jobs to launch their careers in the metaverse," said Mark Carnegie, founding partner of M.H. Carnegie & Co., entrepreneur, esteemed investor and venture capitalist, and CGU's largest supporter.

EVOS Esports Partners with Metaverse Game Avarik Saga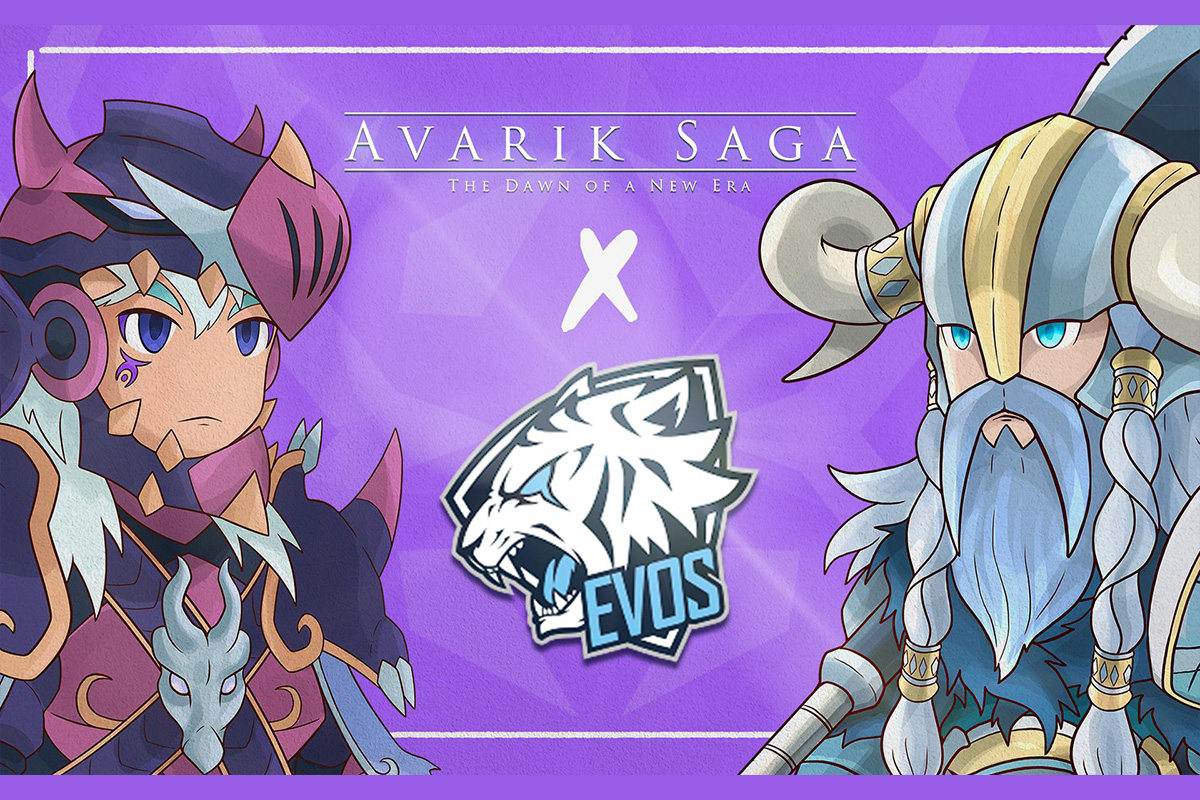 Reading Time:
2
minutes
Southeast Asian esports organisation EVOS Esports has partnered with Avarik Saga, a Japanese RPG NFT P2E metaverse game, to expand the former's collection of games, including the adoption of blockchain-based games.
Set to launch in the third quarter of this year, Avarik Saga is a strategic team-building game under the Japanese RPG genre that aims to bring the modern game experience into the NFT metaverse space. Under the partnership, EVOS Esports will introduce blockchain technology to potentially untapped audiences in Indonesia and other Southeast Asian countries. This includes people who have not previously engaged with NFTs or games in general.
According to EVOS, it believes NFT play-to-earn (P2E) metaverse games such as Avarik Saga can empower fans and communities, and this partnership will propel the company towards its ambition of becoming the first blockchain game company in Indonesia.
EVOS CMO Michael Wijaya said that he is very excited that EVOS can help Avarik Saga tap into existing local gaming communities and introduce the first Indonesian NFT P2E Metaverse RPG game, as well as foster a solid relationship to spearhead the blockchain game experience.
In September last year, Avarik Saga released its first playable NFT character collection of 8888 genesis NFTs, which sold out in less than an hour. The collection is currently available for trading in a secondary NFT marketplace, OpenSea.
While leveraging the enticement of RPG gameplays, Avarik Saga itself aims to use its P2E format, coupled with the enticement of RPG gameplays, to help accelerate the mass-market adoption of NFT gaming in Southeast Asian countries.
Avarik Saga CEO Kevin Cahya said that P2E is a mechanism that can only be a worthwhile venture if the game drives excitement and value to the community.
"In the end, the core of the game itself has to be enjoyable. A strong lore that entices the user to the Avarik Saga universe, a clear game mechanic that is engaging and content that makes the player want to come back is key. So, we want to develop an attractive game that appeals to the masses, even Gojek drivers and warung (small shop) owners, so they can earn real money while experiencing a digital world," he added.
Abstraction Enters Blockchain Game Development Space with Mythical Games Partnership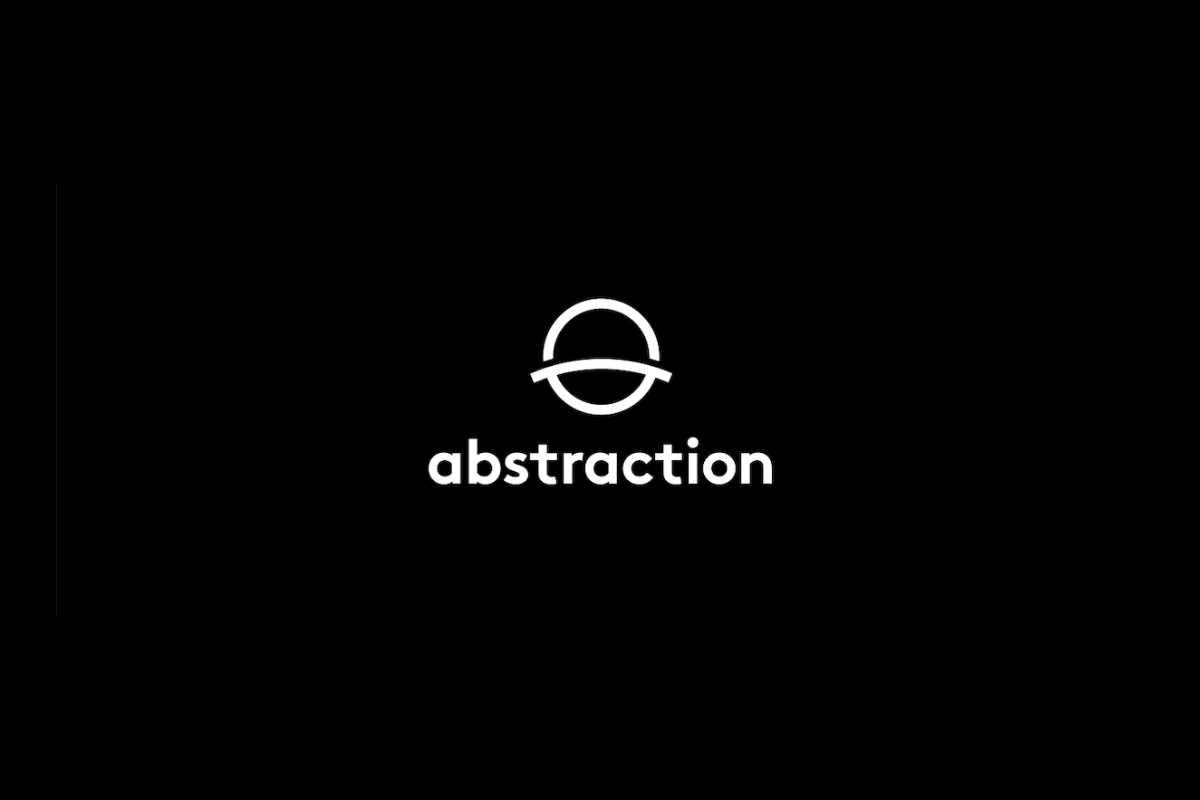 Reading Time:
2
minutes
Studio renowned for technical prowess and creativity chosen as part of initial group of developers to work with new crypto-powered games platform
Abstraction, a creative game development studio based in The Netherlands, is one of the first to partner up with Mythical Games. Recently valued at $1.2 billion, Mythical Games has selected to work with Abstraction on an action-strategy game based on the developer's own proprietary technology, which will be integrated into Mythical's new crypto platform.
"Mythical Games is at the forefront of scarcity-driven game design, and it's exciting to be here at the beginning with them, exploring new ways to unlock the potential of crypto-powered games," said Ralph Egas, CEO and Founder of Abstraction. "We share Mythical's vision for player-owned economies and NFTs and are eager to apply our extensive AAA game development experience to the Mythical Platform, leveraging blockchain technologies to help set the industry standard for play-to-earn and digital ownership within video games."
In line with the goals of the Mythical Platform, the unnamed action-strategy game will be play-to-earn, unlocking the player's ability to reap rewards based on NFTs (non-fungible tokens), which use the transparency and security of the digital ledger of blockchain to authenticate rare items. Built on "a private EVM-compatible sidechain," the Mythical Platform allows players to value and sell their own in-game items. It can integrate with existing games or be part of a new game, and includes tools for trades, payments, integration with in-game inventory, and fraud protection.
"We have been working with the team at Abstraction for over a year on a prototype using the incredible simulation tech they have built," said John Linden, Co-founder and CEO of Mythical Games. "This is the type of innovation that can completely change a game experience for the better; we believe a combination of their technology and our economic platform has the potential to create a new and exciting game economy that players will enjoy for years to come. We are excited to work with Abstraction on bringing this evolution to life."
Lega Serie A Announce Socios.com Partnership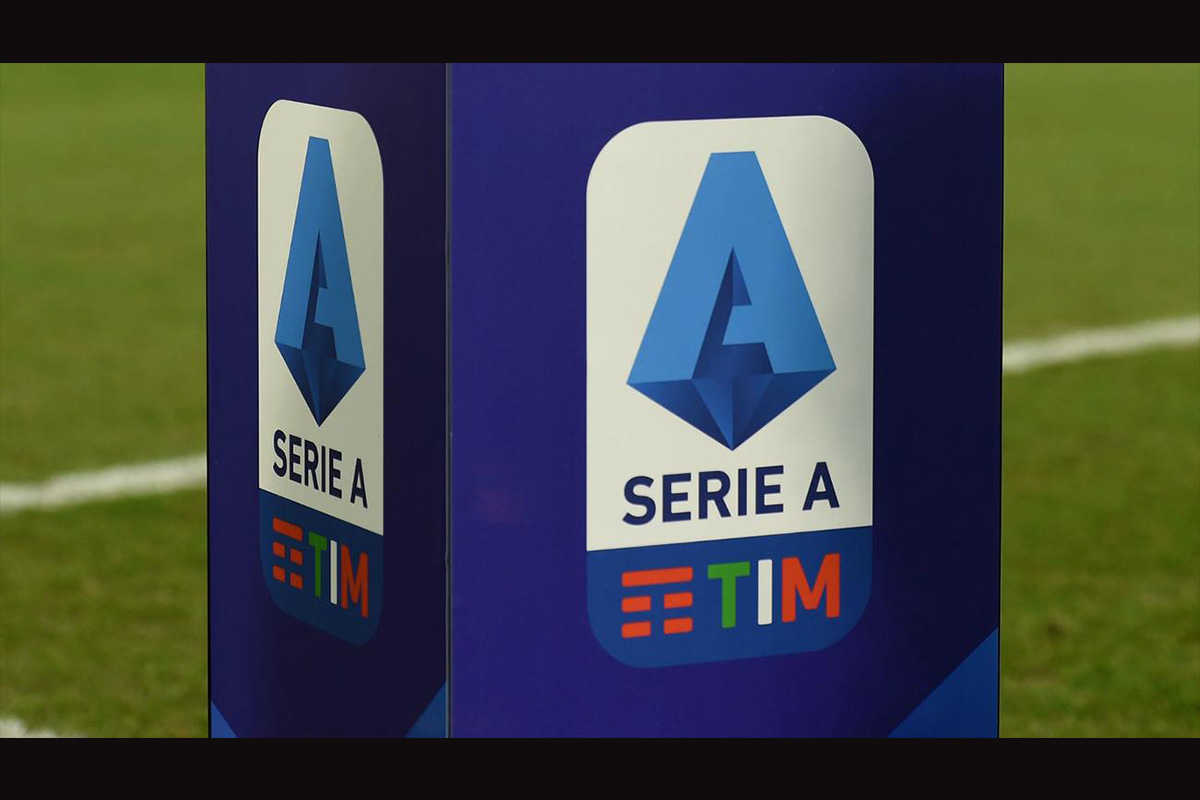 Reading Time:
< 1
minute
Lega Serie A has announced an official partnership with Socios the all-in-one influence and rewards app for sports fans across the world. Socios becomes Official Partner of Lega Serie A and Main Sponsor of the Supercoppa Frecciarossa and Coppa Italia Frecciarossa Finals.
The partnership builds on Socios' already significant existing presence in the Italian sports industry, which includes partnerships with Inter Milan, Juventus, AC Milan, Napoli, FC Bologna, AS Roma and the Italian national team.
"We are extremely pleased to announce this partnership with Socios, a leading brand in its sector that has been working with the excellence of sports for several years now. With this agreement Lega Serie A proves once again to be ready to seize the opportunities offered by new markets, projected towards the future and innovation and careful to respond to the needs of fans around the world," Luigi De Siervo, CEO of Lega Serie A, said.
Alexandre Dreyfus, CEO of Chiliz and Socios, said: "In 2021 we grew our network by over 500% and welcomed over a million new users to our platform.
"We've got bigger aims for the next 12 months, so we're delighted to begin 2022 with this major announcement that further solidifies our commitment to the Italian sports industry.
"We look forward to working closely with Serie A, spreading the message about Socios and building up our community of superfans both in Italy and across the world."