How to Choose the Best Slot and What Is 7/7 Jackpot Slot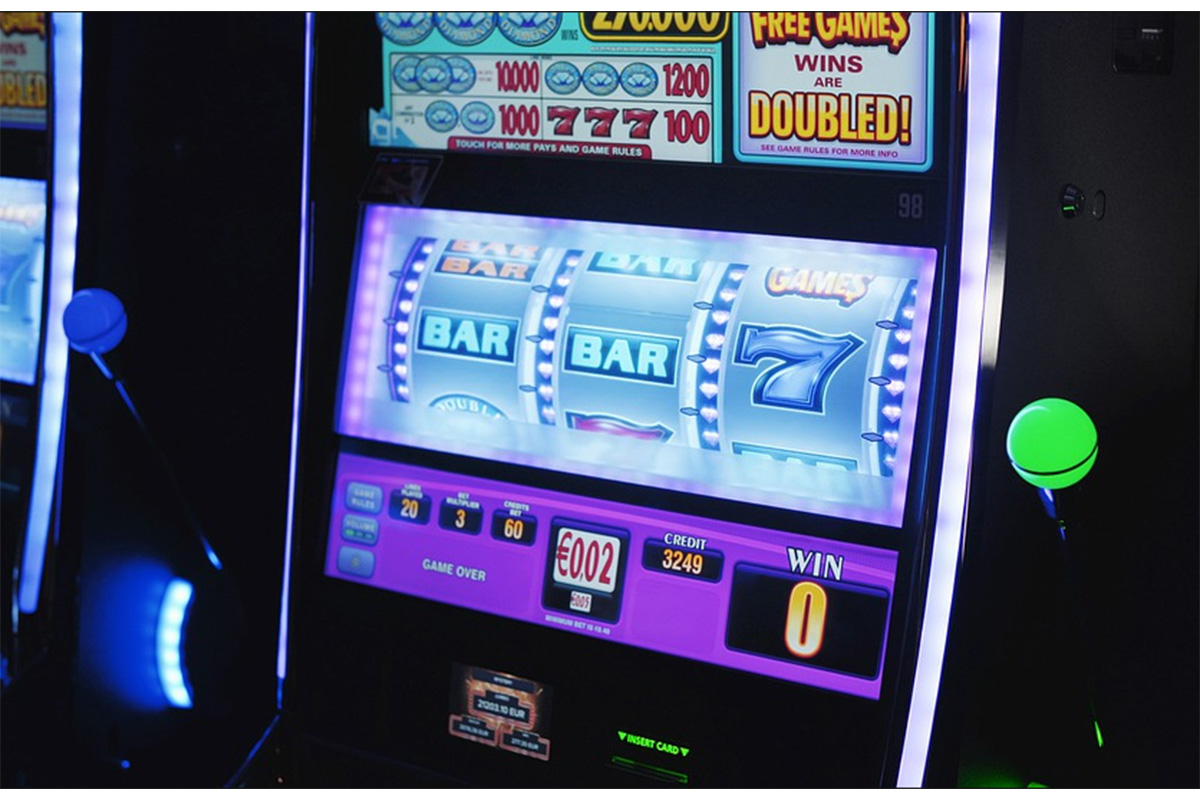 Reading Time:
4
minutes
How Does a Slot Machine Work?
Slot machines are now the most played casino games around the globe. Considering the fact that over 100 million people have played slot games at some point in their lives, it's a sad thing to say that less than 1% genuinely understand how to win at slots or how these games function. Understanding some of the most significant concepts covered in this article will help you minimize your expenses and raise the number of winning sessions.
Slot machines work using random functions. This is because each slot machine in an online casino has a reel with a long combination of symbols. The RNG determines where the reel will stop, and it's totally random. This is why it's impossible to know when the machine or slot game will pay.
On most slot machines, you can do different things with the reels. You can stop the third reel while the first reel is still spinning, you can stop all reels at once, and so on. None of these actions influence the end of the round; it just happens quicker.
Every video slot has its own set of signs (like bars, grapes, strawberries, some other fruits, diamonds, and a lucky number 7). Certain signs might display only once on the 'physical reel' (it's usually the most valuable sign, like number 7), and others may display multiple times on the multiple reels. Outcome (whether you win or not) is determined by the 'digital reel,' located inside the slot machine. So, even though you see the same combination of fruits on the physical reel as you do on the digital wheel, the digital wheel probably contains many more of those symbols.
Lucky 7/7 Machine – Why Is It So Popular
Regardless of what kind of slots you prefer, you are probably aware that the 7/7 slot is a very popular thing among players. The number 7 has traditionally been lucky to a huge number of people all over the world.  7 days in each week, 7 colours of the rainbow, 7 continents, 7 world's wonders, etc. This list can be expanded to include everything from theology to cultural beliefs and myths. And that's probably the reason why so many people like games with a lucky number 7.
Game Features
Whichever 7/7 slot machine you like, you have a chance to play it online as well. There are modern versions of 7/7 games that many people play online or in live casinos. But there's only one classical 7/7 slot machine; it has 3 reels and only one winning line! Quite different from what you're used to seeing, right?
It doesn't mean that having one line will lower your chances of winning; on long runs, RTP (return to player) is no different than a regular slot you're used to playing online.
This game doesn't have many rules. To win, you must hit 3 symbols in the line. You can get a line with bars, a line with double bars, some fruit, and so on, but the line that wins you a Jackpot is a line with 7s. It's challenging but not impossible.
Modern 7/7 Slot Games
7/7 slot machine games, on the other hand, progressed as the online casino sector added exciting features and intensive experience. This game incorporates classic elements and gives the online environment a mechanical flavour. 7/7 slots are still popular today, despite their initial form. The game now has five reels and 25 pay lines in a more modern version. These characteristics aren't exclusive to the game, but they're sufficient to give you an enjoyable gaming experience. They are identical to traditional 7/7 slots in terms of symbols. The main symbols of the game are again fruits and sevens.
Nevertheless, the prize is bigger. If you manage to catch five 7s in one line, you'll win a huge jackpot, much bigger than the regular one. This isn't the biggest jackpot, as there are slot games where you can win up to 5 million dollars. But no worries; 7/7 slot games will give more than enough reasons to be happy. You can also win other prizes ranging from 7 to 1000 credits. To obtain those credits, you must land five different fruits, such as oranges, strawberries, lemons, or bars.
How to Choose the Right Slot Machine
Choosing the correct game is one of the crucial steps in winning. If you go on the internet and look at the slot manufacturers' websites, you'll notice that every video slot has a clearly stated RTP (return to player) % that isn't hidden in any way. It's usually between 91% and 98%, and it's regulated by law not to be lower than it shows.
Many people are utterly unaware of this and appear to play the slot that looks and feels good while totally overlooking the RTP. It's one of the most important factors to consider. Select a game with the best possible return on investment (RTI). This will help you get closer to break-even in a theoretical sense, increasing your chances of winning in practice.
The Game's Unpredictability
The 7/7 slot is simple to play. There are no intricate rules or difficult elements in this game. We can't promise that it will be jam-packed with fascinating features. If, on the other hand, you appreciate the nostalgic vibe of slot machine games, you will become addicted to 7/7 slots. It's a simple game for individuals who wish to win prizes quickly. The slot's volatility ranges from low to mid; the common word for volatility is risk.
Conclusion
The best piece of advice anybody can offer you if you want to win large when playing slots in casinos is to learn and master how gambling machines operate! And although slots are randomised, it's crucial to know the mechanics, the rules of the slot you choose, and what you can do to improve your chances of winning. It's also critical to select a game that you enjoy. When your hard-earned money is on the line, you can never be too cautious!
BMM Testlabs and BMM Innovation Group Exhibiting at ICE 2023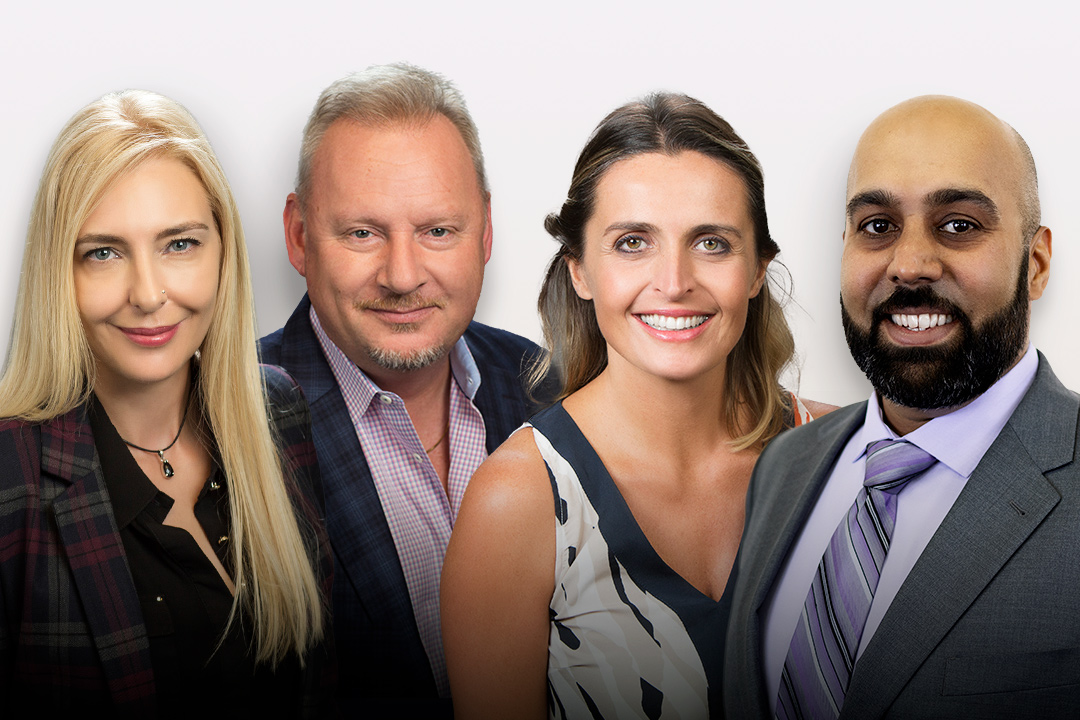 Reading Time:
2
minutes
BMM Testlabs is pleased to participate in the ICE London tradeshow taking place at ExCel in London between February 7-9, 2023. Attendees and exhibitors are encouraged to stop by the BMM Testlabs stand (N3-520) to network with our world-renowned product certification, quality assurance testing, and compliance services team of experts.
Martin Storm, Executive Chairman and CEO, commented: "BMM is excited to be participating at ICE London again this year. Our team of experts will be available to provide help and expertise to all ICE attendees, whether they are start-ups, first time attendees, or large companies. Our reputation, combined with our team of experts, delivers the knowledge, experience, and tools necessary to lead newcomers and established companies to create compliant products for gaming markets all over the world.
Marzia Turrini, Executive Vice President, EURSAM, continued, BMM is among the top two suppliers of online testing and certification services in Europe. We have established new dedicated teams and expanded our existing teams around the world to ensure that our online product certification, security testing, and audits continue to meet the expectations of our global customers. Our team of experts looks forward to educating all European suppliers interested in navigating the myriad of new regulatory frameworks during the ICE expo.
BMM will be joined in booth N3-520 by the BMM Innovation Group (BIG), which will be the first time BIG Cyber and RG24seven exhibit at ICE London. Amit Sharma, CEO of the BMM Innovation Group, will be present at ICE to discuss BIG Cyberߣs services, which includes a 24/7 monitoring SOC and SIEM platform, fully managed cyber awareness training, security testing, and more. Wendy Anderson, CEO of RG24seven, will be present at ICE to demo the free training platform and discuss how RG24seven supports and protects the gaming industry through responsible, effective, and free employee training.
For more information about BMM Testlabs or the BMM Innovation Group (BIG Cyber and RG24seven), visit us at stand N3-520.
The Swedish Press and Broadcasting Authority agree with BOS and find Svenska Spel advertisement to infringe the law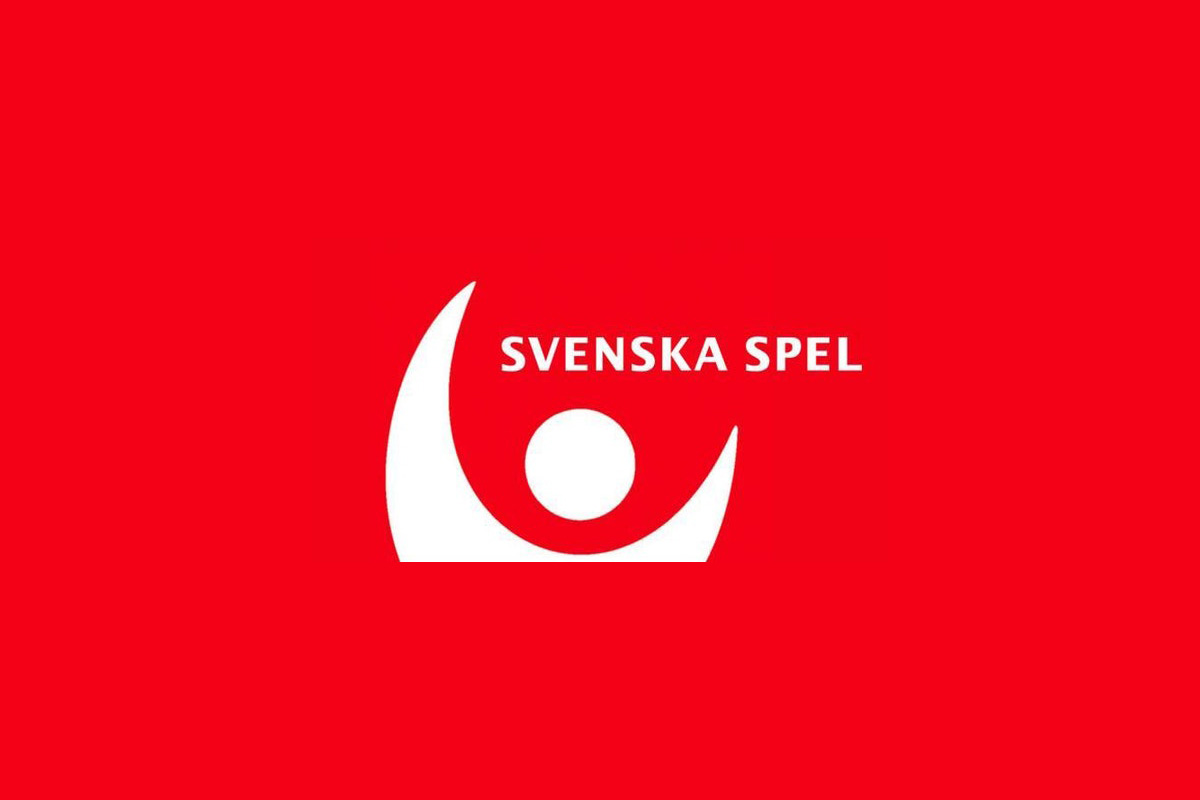 Reading Time:
2
minutes
Some time ago, BOS filed a complaint regarding Svenska Spel and TV4 to The Swedish Press and Broadcasting Authority, which is a governmental authority, for the fact that Svenska Spel's Keno and Lotto draws on the TV channel do not take place during an advertising block, but on the contrary are broadcasted as a regular editorial TV program. Nor are the programs broadcasted with mandatory gambling consumer protection information.
Today, The Swedish Press and Broadcasting Authority made a decision on the matter. They go completely along the lines of BOS's complaint and they find that Svenska Spel and TV4 are guilty of infringing the law. The authority state that there is no doubt that the features sent in TV4 constitute advertising, not editorial material. As a consequence TV4 will be liable to pay a fine.
"This a landslide victory for consumer protection when it comes to gambling and gambling advertisement in Sweden. Svenska Spel's actions have threatened consumer protection in the Swedish gambling market with its hidden advertisement. We want it to be clear what constitutes gambling advertising, and we do not want the statutory disclosure obligation about the 18-year-old limit and contact information for gambling addictions to be circumvented through special schemes. We are pleased that The Swedish Press and Broadcasting Authority come to the same conclusion" says Gustaf Hoffstedt.
"We are also pleased that Sweden with this decision from the authority level the playing field on the gambling market. Svenska Spel, with the scheme of claiming that the Keno and Lotto draws did not constitute gambling advertising, was able to broadcast these outside of regular advertising time and thus competed on unequal terms for its monopoly products compared to its competitors, who lacked this opportunity. We are pleased to erase such behavior from the gambling market" says Gustaf Hoffstedt
Gaming Americas Weekly Roundup – January 23-29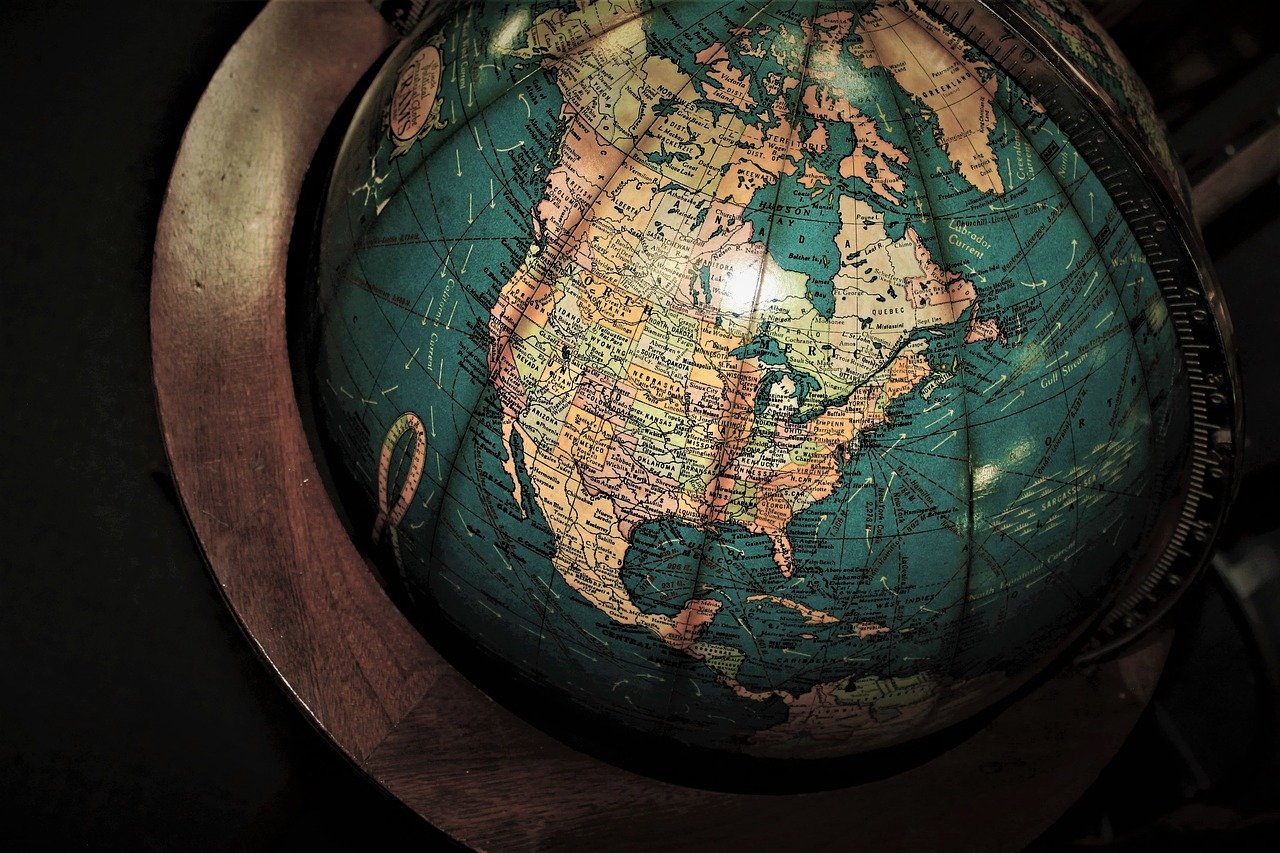 Reading Time:
2
minutes
Welcome to our weekly roundup of American gambling news again! Here, we are going through the weekly highlights of the American gambling industry which include the latest news and new partnerships. Read on and get updated.
Latest News
Fanatics Betting and Gaming has become the first legal sports betting operator, in partnership with the Washington Commanders, to open a retail sportsbook inside an NFL Stadium.
Leadstar Media has acquired both Sports Betting and Internet Gaming Supplier licenses in the state of Michigan. This move expands Leadstar Media's reach in the US and solidifies its position as a major player in the rapidly growing online gambling market.
AstroPay has announced the launch of a Visa prepaid card in Peru issued by Tebca Perú, that will allow users to make purchases at any e-commerce store that accepts Visa.
The Michigan Gaming Control Board has launched a campaign urging Michigan residents to develop personal guidelines for whether, when and how much to gamble on the Super Bowl next month. The campaign uses the tagline: "Play like a pro and have a game plan for betting responsibly on this year's Super Bowl."
The Pennsylvania Gaming Control Board unanimously approved a license for the proposed mini-casino at the Nittany Mall, but a potential appeal and a parallel lawsuit by a competing company mean the facility is unlikely to move forward any time soon.
PTW announced that they have added a second Esports team to their growing roster of winning teams. Their new team, formerly known as Stealing Lunch Money, will now be known as OR Esports and consists of Jonard Penaflor, Dayton Akau, Vincent Nguyen, Chase Linder and Elijah Hawkins.
Holland America Line is expanding the casino space aboard its Pinnacle and Signature Class ships to include more than 140 of the newest and most popular slot and video poker machines in the gaming industry.
Partnerships
Scientific Games and Oklahoma Lottery launched a new category of game entertainment for players in the south-central state, becoming the eighth U.S. lottery to create strong, incremental revenue with the company's PlayNow Games.
TSN and Genius Sports struck a new agreement to deliver cutting-edge broadcasts of NFL games on the newly launched TSN+ streaming product. As the official data partner of the NFL, Genius Sports will power ground-breaking, augmented broadcasts throughout the upcoming NFL Playoffs and Super Bowl LVII, delivering a revolutionary experience for NFL fans on TSN+.
UFC, the world's premier mixed martial arts organisation, and U.S. Integrity announced an agreement in which U.S. Integrity will become the official integrity service for UFC, capable of identifying and analysing unusual wagering activity as indicative of possible integrity concerns.
Rivalry has announced a multifaceted partnership with RED Canids. The agreement will see the pair collaborate on a myriad of physical and digital campaigns centered around RED Canids' Counter-Strike: Global Offensive roster and fanbase to reach and engage gaming consumers.
Scientific Games won a competitive public tender to serve as the exclusive instant game provider to Lotería Nacional de Beneficencia de El Salvador, the National Lottery of El Salvador.
DraftKings Inc. and Gamres, a leading responsible gaming consulting and research practice based in Ontario, announced a new collaboration to introduce the Positive Play Scale to DraftKings through an online survey to select U.S. DraftKings customers.