SlotsHawk Editor Jean Prince on SIGMA and the UK Online Slots Scene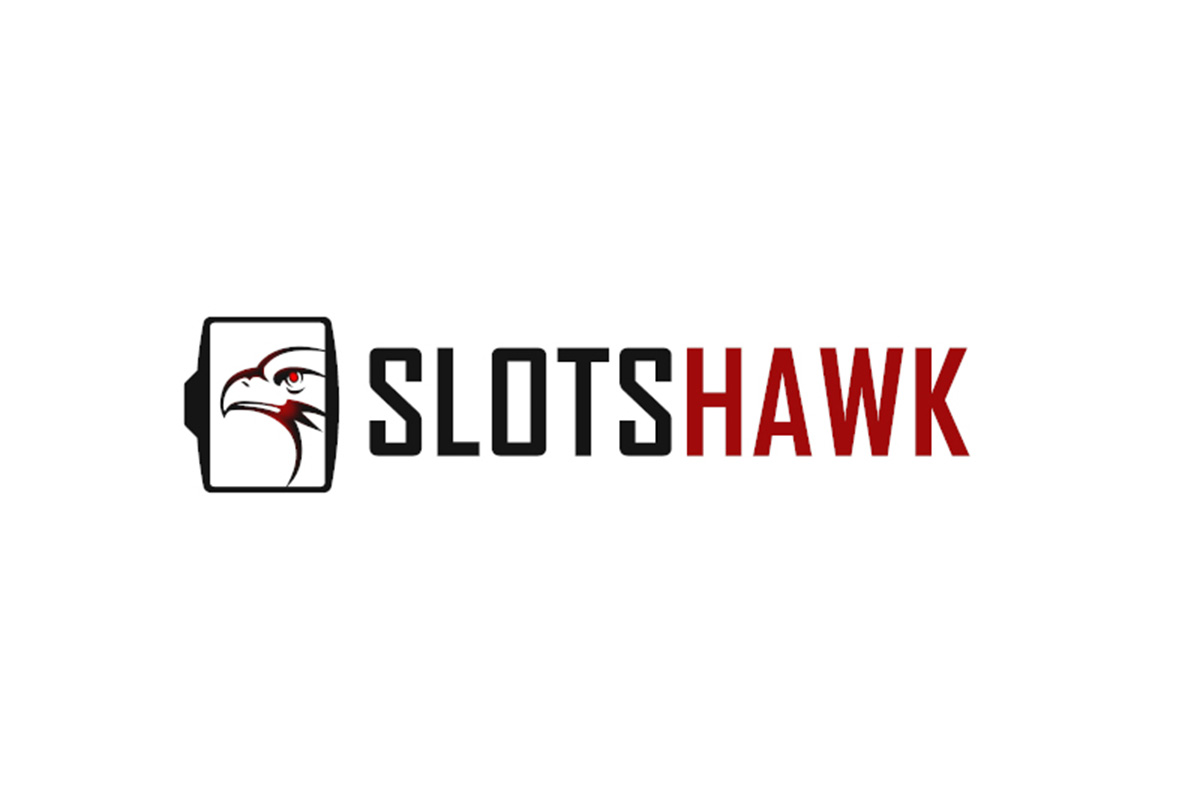 Reading Time:
3
minutes
European Gaming are delighted to have with us today, Jean Prince, the UK editor of affiliate website SlotsHawk.com. In this interview, Jean will give us his thoughts on the upcoming SIGMA event in Malta as well as the current state of the gambling industry within the United Kingdom.
Thanks for joining us, Jean. First of all, could you tell our readers a little bit more about the SIGMA event, please?
SIGMA is probably the main meet up event on the calendar for all of the businesses and workers within the international iGaming industry. It is at SIGMA where affiliates, operators, CEOs and freelancers can come together to discuss ideas and come up with business plans for the future. The event also features numerous workshops from speakers within the industry (although this is rather hit and miss). It's a great event though providing you don't drink too much, and you attend to advance your own business or the business you work for.
We are particularly interested in the UK gambling scene, is it true that the laws are changing?
The UK government announced at the end of 2020 that they planned to update the 2005 Gambling Act so that it would be ''fit for the digital age'. So far, however, changes have been minimal. Although gambling operators with a foot hold in the UK are certainly lobbying MPs. Operators have already been told that autoplay on online slot machines will be banned. In 2019, credit card gambling was banned too. There is a chance that an update to the Gambling Act will chase the last of the operators away from the UK market, but the Conservative government has indicated that they will not be too draconian with the laws surrounding online gambling in the UK. The danger of too many restrictions is that players will likely end up playing at unregulated sites who do not abide by the rules enforced by the UKGC. A delicate balance needs to be ensured.
So, yes, the laws will be changing soon enough but we are unsure exactly how they will change.
We know that competition in the UK market is rife, how has the journey for SlotsHawk been?
We are a solely UK focused affiliate site, so the UK market is our top priority. We launched the site in November 2020, so we have been in the market for around a year now. Progress has been steady and without wishing to jynx things, we continue to grow month by month. You are correct in saying that competition within the UK online gambling scene is high, but there will always be room for websites which can offer punters high quality and helpful information on gambling, in our case, on online slots games. We have guides which showcase the best payout slot games as well as the slots with the highest RTP. These guides offer gamblers genuine advice on the best sorts of casino games to play. Our visitors can also read our guide to the top trustworthy slots websites which prioritise the UK online casinos which are regulated by the UKGC and offer 100% fair gameplay.
Although the competition is high, there is still room for both operators and affiliates which can offer unique and accurate information surrounding the UK gambling scene.
We have witnessed many operators leave the UK market with the reason that the UK market is no longer profitable for them. Do you think this is the beginning of the end for the UK market?
Not at all. Although the market is more restricted in comparison with other countries, the UK is still one of the biggest markets. In addition, it is also probably the safest market in the world for online gamblers. In my opinion, other countries would do well to follow the UKs example when it comes to their gambling laws. For example, the USA is the newest craze in the online gambling world, and it has the potential to be far and way the biggest gambling market ever. But these are still very early days and lawmakers have a lot of work to do. IN the UK the laws are already there, the government just need to ensure that they don't go over the top on restrictions.
Finally, does SlotsHawk have any plans to expand into other markets?
When the time is right, we will look to expand into other markets, but for now our aim is solely focused on the UK.
How Online Casino is Changing the Gambling Landscape in Europe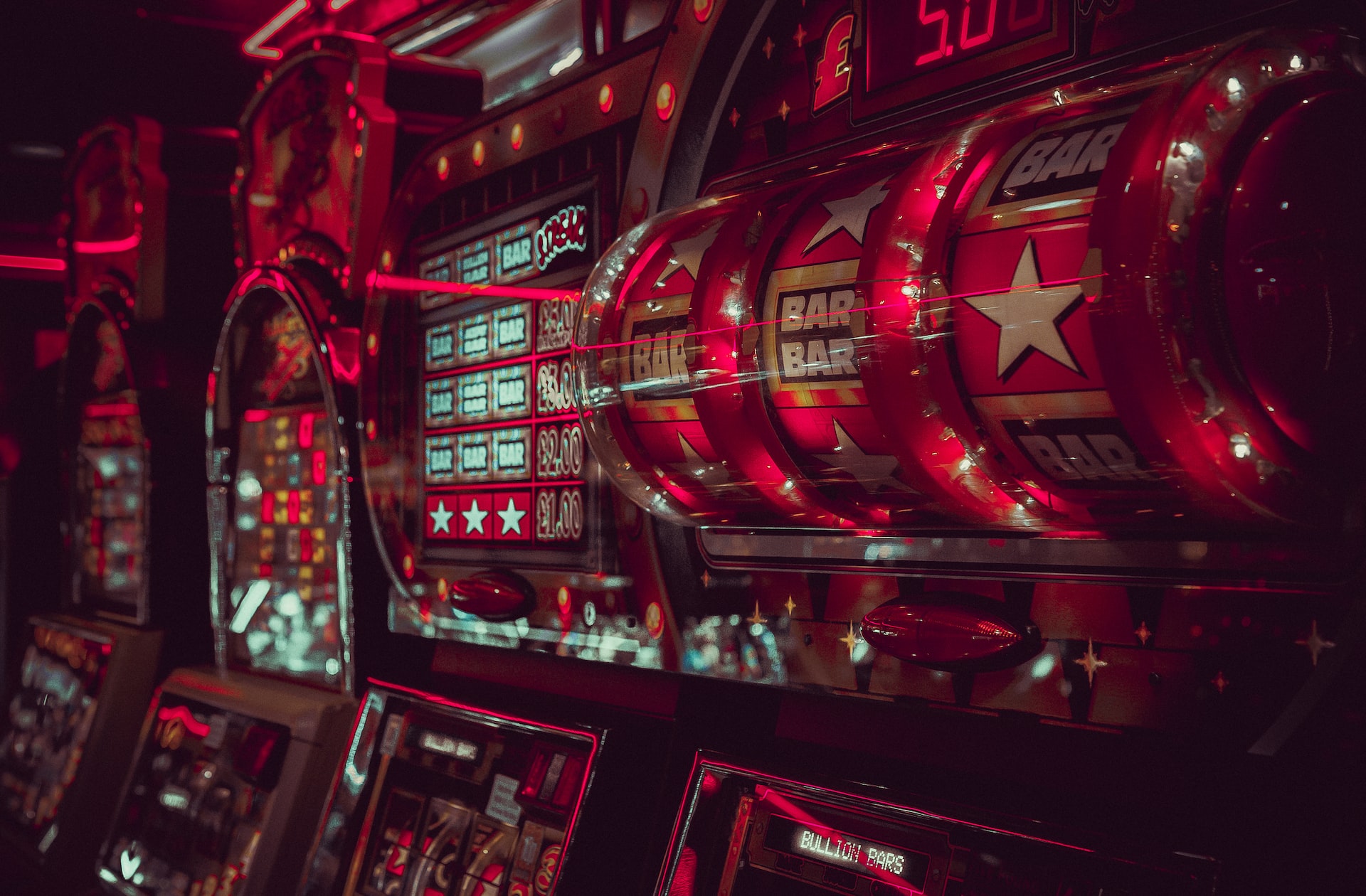 Reading Time:
3
minutes
It is no mystery that the advancement of the internet has facilitated the rise of several industries, with the online gambling industry serving as one of the finest examples. This is unsurprising to the majority, as we live in an age where digital technology is constantly evolving. Due to the proliferation of online casinos, the gaming environment in Europe is undergoing a rapid transformation. Today, more individuals prefer to bet online rather than in traditional casinos.
This tendency is most prominent in Europe, where many nations now regulate and legalize internet gambling. Moreover, with the onset of modern technologies such as blockchain, which has allowed Bitcoin bookies and gamblers to access casinos with altcoins, making it safer and faster, it is fascinating to witness how the market is shaping up.
What trends are emerging in the online casino industry in Europe?
Some of the latest trends in the online casino industry in Europe include the rise of mobile gaming, the popularity of live dealer games, and the growth of social casinos. Mobile gaming is becoming increasingly popular as more and more people own smartphones and tablets. Live dealer games are also growing in popularity as they offer a more realistic and immersive experience. Social casinos are also becoming more popular as they allow players to interact with each other and compete for prizes.
There are numerous reasons why internet gambling in Europe is growing in popularity. It is significantly more handy than traveling to a physical casino. Using a mobile casino app, you may bet from the comfort of your own home or even on the go.
Another reason internet gambling is so prevalent is that there are now many more possibilities than in the past. In the past, most gamblers were restricted to land-based casinos with a limited number of games. Today, however, there are countless online casinos to pick from, each with its own distinct game selection. Therefore, regardless of your gambling preferences, you can find an online casino that suits you.
The improving safety and security of internet gambling in Europe is a further element contributing to its growing popularity. In the past, there were concerns over the security of internet gambling. But technological advancements and increasing government regulation have mostly remedied these worries. Nowadays, online gambling is safer than land-based casinos.
All factors considered, it is not surprising that online gambling is gaining popularity in Europe. Due to its convenience, variety, and security, an increasing number of consumers prefer online gambling to traditional brick-and-mortar casinos.
The impact of technology on online gambling in Europe
The impact of technology on online gambling in Europe is significant. Online gambling is a rapidly growing industry, and technology has played a significant role in its growth. The availability of online gambling services has made it easier for people to gamble, and mobile devices have made it even more convenient.
Technology has also allowed the development of new gambling games and platforms, making online gambling even more popular. Furthermore, it has also enhanced security through blockchain, and with the combination of AI, not only is online casino more interesting but even more reliable and safe.
The future of online casino in Europe
The future of online casinos in Europe is looking very bright. With the recent legalization of online gambling in many European countries, more and more people are turning to the internet to play their favorite casino games. This trend is only expected to grow in the coming years as more and more people discover the convenience and fun of playing online.
A prominent reason why online gambling is growing in popularity is that it is becoming increasingly safe and secure. With the latest advances in technology, online casinos can now offer their players a very high level of security, ensuring that their personal and financial information is always safe.
So what does the future hold for online gambling in Europe? It looks like it will continue to grow rapidly, with more and more people discovering its many benefits.
Gaming Corps Announces Approval for Netherlands Launch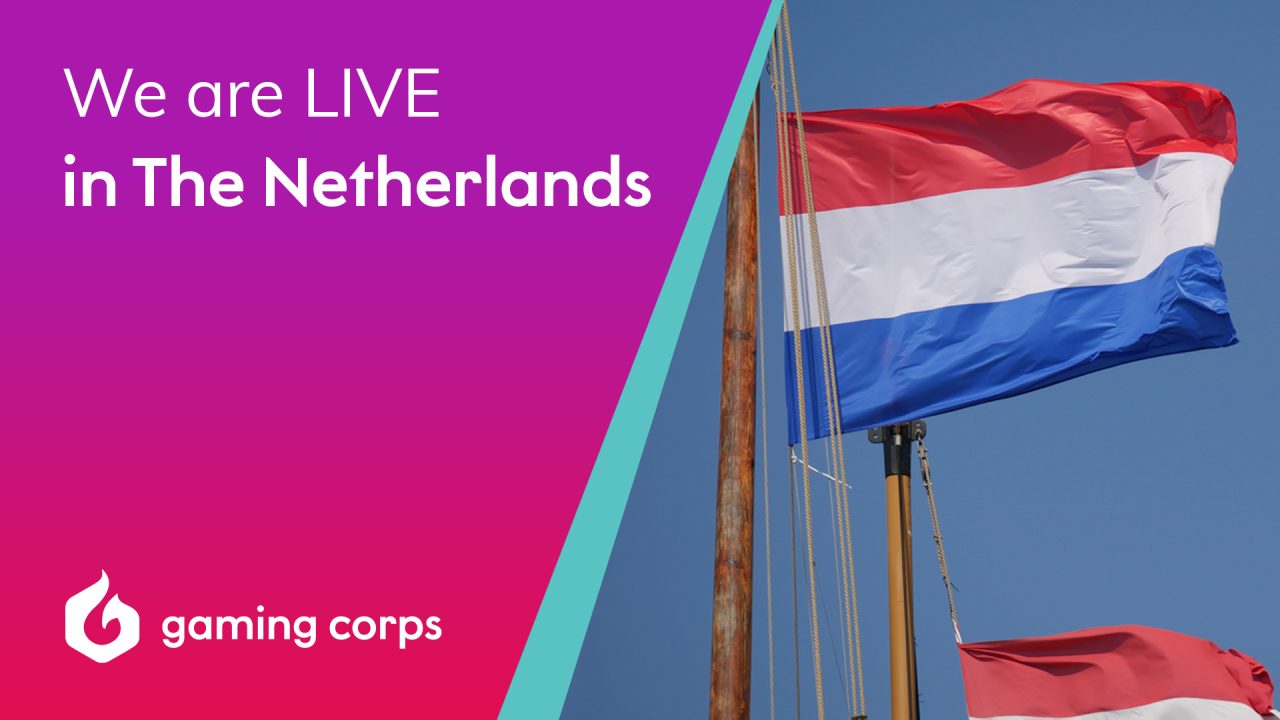 Reading Time:
< 1
minute
Up-and-coming Swedish developer, Gaming Corps, has expanded its reach within regulated markets by meeting approval requirements to launch its diverse portfolio of Plinko, Mine, Crash, Table and Slot content within the Dutch market. Gaming Corps has already announced that its growth strategy will include a number of new markets over the next year and is thrilled to begin with certification for its proprietary content to Dutch players.
With a commitment to integrity and player protection, Gaming Corps' will soon be live with several operators in this new market with titles that include: Penalty Champion, Tikiz N Juice, Stormy Witch, Coin Miner, Jet Lucky 2, Skyliner and Cat Ching.
Juha Kauppinen, CEO at Gaming Corps, said "New markets expand the reach of our popular titles and add a new audiences. We see these strategic entries as important to the future of the company while we strive to make the most of our existing titles and those in development. We're pleased that our content has already received a warm reception amongst the new set of operators we're now able to open communications with and look forward to announcing those deals soon."
Gaming Corps is an established gaming company with a background in video games that is now experiencing growth in the iGaming sector. Having recently attracted some of the industry's leading talent, its strategy is to grow within regulated markets.
Push Gaming strikes major partnership with Pokerstars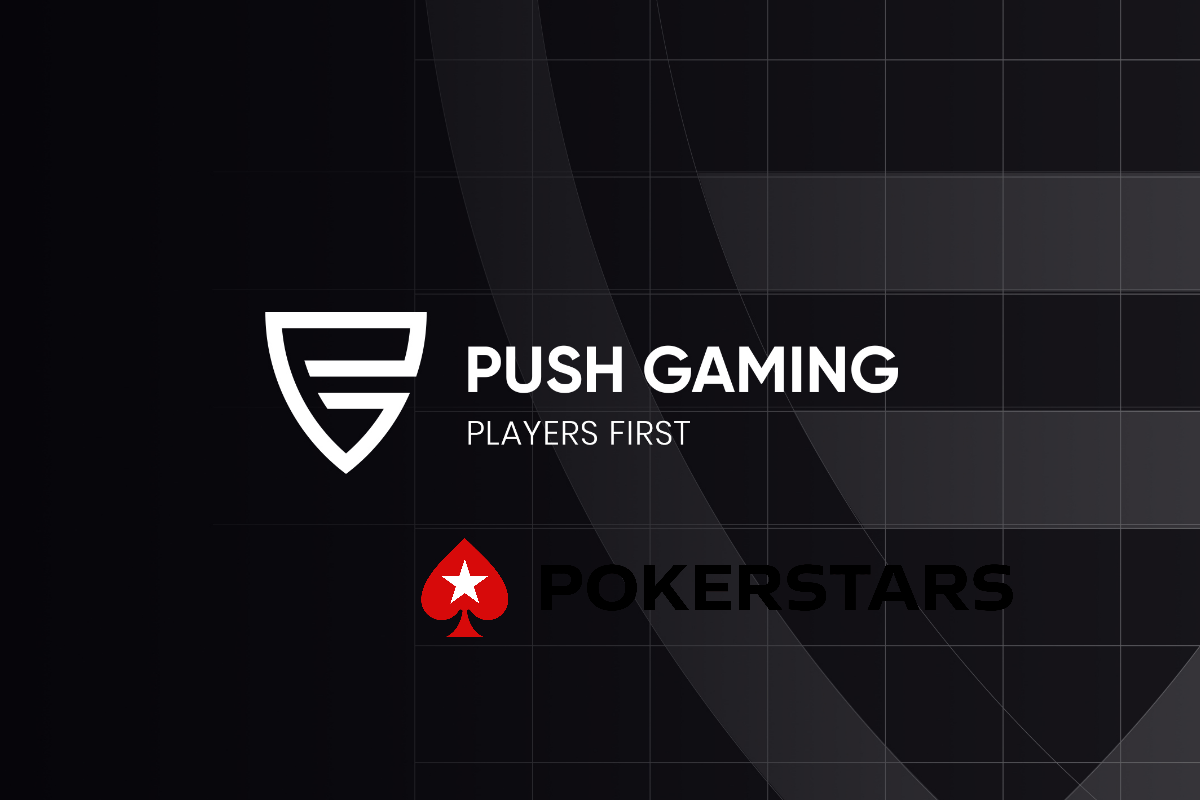 Reading Time:
< 1
minute
B2B gaming supplier Push Gaming has signed an agreement with tier-one operator Pokerstars heralding a significant boost in its commercial growth.
The major deal will see Push's whole portfolio of hugely popular slots go live with one of the largest player bases in the industry. Titles including Razor Shark, Jammin' Jars and its celebrated Fat series will be available for players, along with upcoming releases such as Mystery Mission – to the Moon and Retro Tapes.
A direct integration via Push's platform, the content delivery will cover all global regulated markets that Pokerstars is active in and marks a considerable strengthening of the provider's industry profile.
Part of industry giant Flutter Entertainment, Pokerstars is a global leading operator providing sports betting, gaming and entertainment to over thirteen million customers worldwide.
This latest partnership follows similar alliances with major industry names including Kindred, Sky Bet, ComeOn Group and 888 and maintains Push's commercial development.
Fiona Hickey, Director of New Business and Markets at Push Gaming said: "This agreement with Pokerstars is another huge step forward for us. It's a clear sign that the industry's key players recognise the quality we have in content creation. 
"This year has been incredibly high-yeild in terms of the games we've launched, the operators we've shaken hands with and the markets we've progressed in. We're excited to continue this into 2023, which is already shaping up to deliver more growth."
Established as one of the industry's most entertaining suppliers, Push Gaming is live across the majority of Europe's key regulated markets with the likes of LeoVegas, Entain, 32red, 888, Casumo, Betsson, Svenska Spel and Sky Bet.