THE ESPORTS MARKET KEEPS GROWING – BENEFITS AND RESULTS OF THAT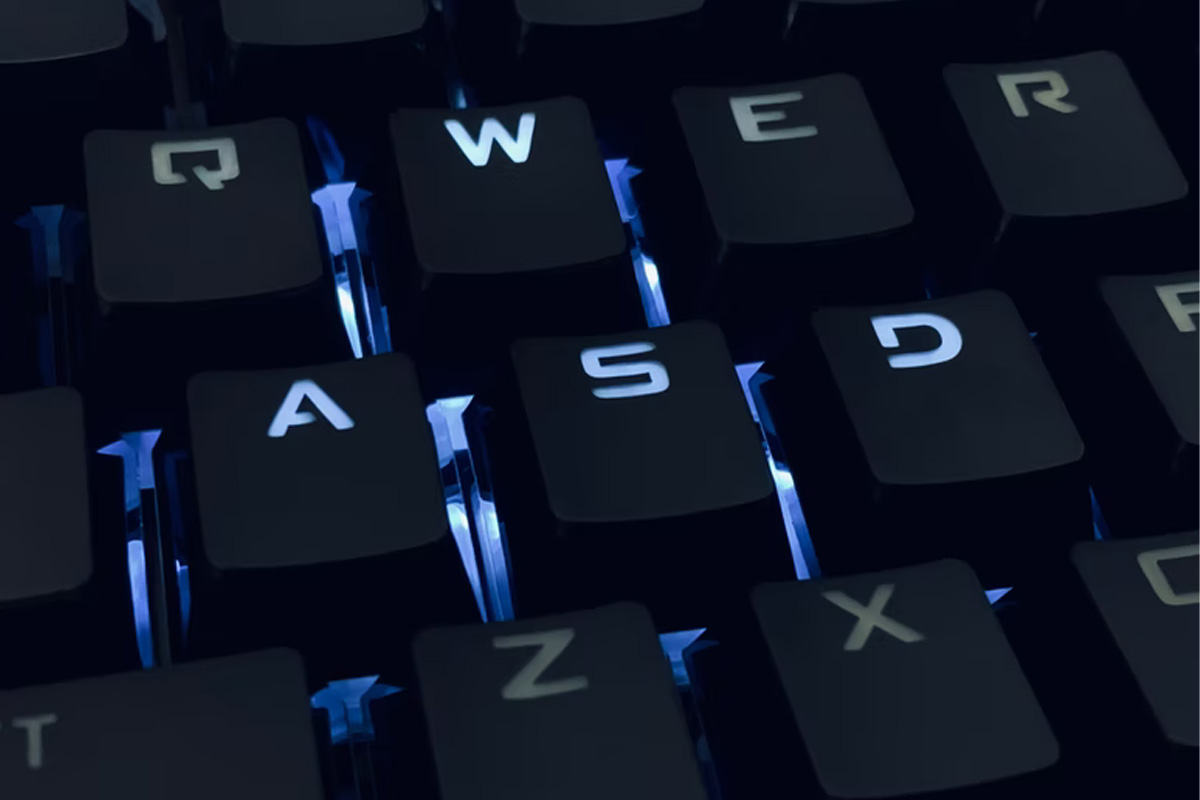 Reading Time:
3
minutes
The esport is a flourishing global industry that organizes competitive tournaments for video game players.
Reasons Why Esports Market Keeps Growing
Revenue growth and contributing brands
Revenue growth and brand are the highest contributions to the growth of the esport market. Some firms have already made large esports marketing efforts and realized the potential of getting into the esports market. As a result, the industry's revenue has increased intensely in recent years.
Games Live Streaming Audience and esports betting

The number of people watching gaming live streams is another main reason the esports market is growing exponentially. In addition, the esports market has seen an increase in the percentage of live streaming and betting audiences throughout the pandemic period. These occurred due to the increased time spent at home due to the social distance required and health safety precautions.
Before placing bets on esports matches and tournaments, it is essential to find the best esports betting site.
Esport Awareness

One of the primary reasons for the increase in esports viewership is that more people are becoming aware of the sport. Since 2015, there has been a massive increase in public awareness of the esports business. For various brands, the esport awareness has indicated that they have added new channels to their market. As a result, the electronic sports market has reached out to many people around the world. As a result, the Esport market has conveyed its marketing messages through many engaging channels.
Rise Of Platforms Offering Live Coverages

Many people watch esport videos and events on live coverages. In addition, esport streamers use various platforms to broadcast live coverages of events and their gameplays. By having these platforms, fans can now participate in their favorite events and easily engage with their preferred esport athletes. Even if not all of the viewers and broadcasters on these platforms are interested in esports, the increase impacts the electronic sports market.
Benefits Of Esport

Lowers Stress

Perhaps this is the main reason that draws many of us to gaming in the first place. Playing video games with your friends over the internet is one of the most effective ways to relieve stress and have a nice time.
Although gaming is not a solution nor an escape from your troubles, it does provide you with some breathing room. Professional gamers provide the same level of enjoyment as watching a football or basketball game. You can even place wagers on your favorite athletes. To minimize overspending, you should set a betting limit. Gaming is comparable to any other pastime, such as gardening, reading, or golfing.
Collegiate Scholarships

The growth of the esports market has brought about the creations of scholarship institutions. Aside from cognitive benefits, Players who participate in the leagues are placed in national scouting and earn an esports scholarship program available at over 280 institutions.
These programs function similarly to traditional programs and are occasionally run by athletic departments at colleges.
Problem-Solving Skills

Gaming, particularly competitive gaming and esports, helps players collect and understand large volumes of data and solve problems at an incredibly fast rate. According to research, people who actively participate in video games have a greater chance of navigating through complicated psychological issues than those who do not.
Career Opportunity

There are various opportunities relating to electronic games available in today's world. Electronic sports offer a huge industry for gamers to work in. Below are a few highlights:
Everything in this online world, from selling to promotion, is done through social media. For example, you can make a lot of money by writing about games and earning money. Several social media companies, such as YouTube, pay well for these kinds of works.
You Can Be A Contract Player

Electronic sport is becoming more popular by the day. As a result, many businesses are employing gamers to compete in their official tournaments. However, the majority of these contracts are for a year or less. In addition, these businesses hire and train their teams to compete against other groups of businesses.
You Can Earn Money Through Sponsorship

Sponsorship brings a lot of money to the e-sports market. On social media, various campaigns are running. Sponsors and players receive an equal share of the revenue generated by these sites.
Helps You Socialize And Meet New Friends

Sitting on your couch, you may effortlessly socialize with individuals all around the world. However, there are a variety of platforms and websites where you may play games with other people in just a few clicks. One of the most rewarding aspects of joining the esports community is meeting new people who share your passion. In addition, you can hold a friendly competition since most of the games are multiplayer, which encourages cooperation. If you're a teammate, you must work together with your teammates. You must lead your squad to victory if you are the leader. Apart from that, engagement with different cultures and exposure boosts self-confidence.
Conclusion

Electronic sport is a market growing fast in the economy and generates global revenue, and attracts audiences. So if you wish to invest in a fast-growing business, esports is the place to be. With its great rewards and growth rate, you can conclude that its bound to be big.

Play'n GO add a little romance to their Arthurian Legend series with the 15 Crystal Rose: A Tale of Love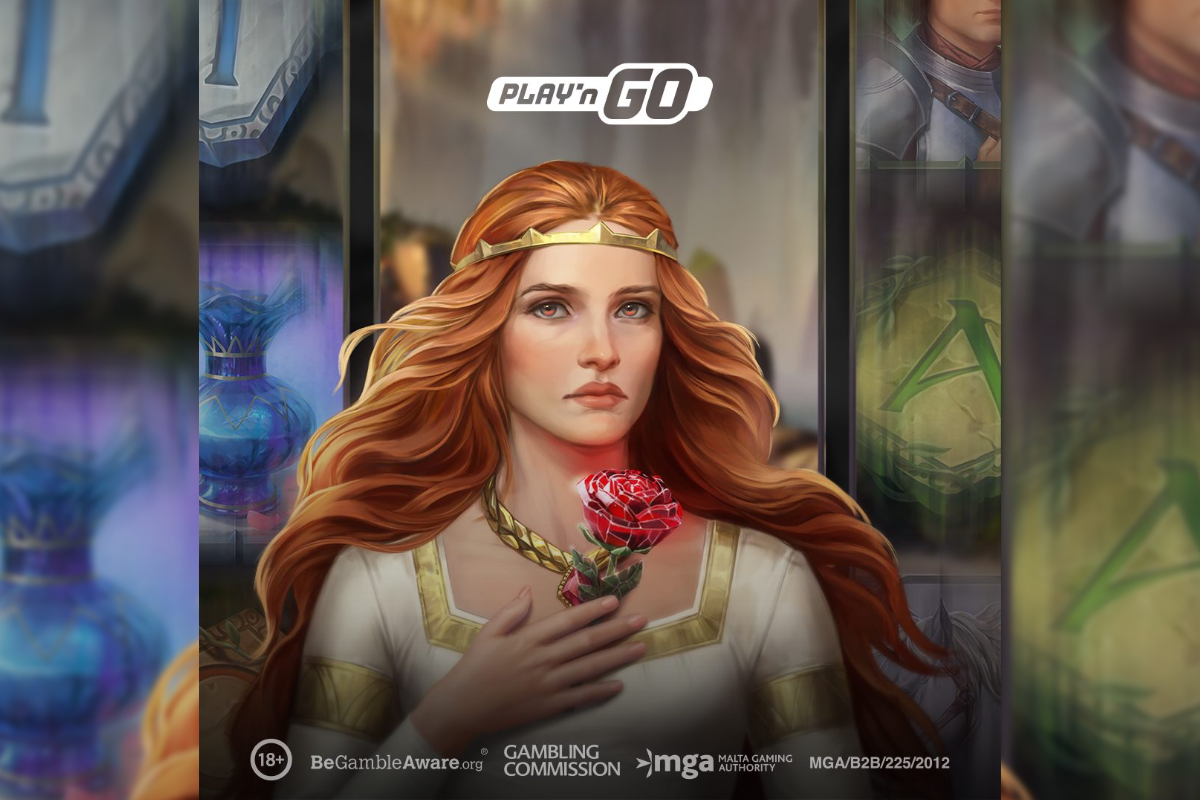 Reading Time:
2
minutes
Play'n GO add a little romance to their Arthurian Legend series with the 15 Crystal Rose: A Tale of Love.
This is a legendary tale of love of the greatest kind, the tale of the 15 Crystal Roses. Sir Lancelot has declared his love for Princess Elaine. As a symbol of true devotion, he must seek out the 15 Crystal Roses, buried deep in the enchanted woods.
As the fourth game in Play'n GO's popular Arthurian Legend series, 15 Crystal Roses: A Tale of Love is already on the path to success. The game opens with a narrator telling us the story of the 15 Crystal Roses and continues throughout the game.
When it comes to features, we're particularly interested in the Legendary Free Spins, which see random spins land the Crystal Rose Scatter symbols that can also be stacked. But the key is that players' chances to trigger Free Spins are heightened as they only need one reel full of Scatters to unlock this feature.
Amongst the many features of this game, there is one that isn't so common in the industry (so far). Players have the ability to keep track of their progress. How? The Quest Map.
The Quest Map not only shows the location of the 15 Crystal Roses, but it will also open at the beginning and the end of Free Spin sessions to show how many crystals the player has collected. Driving narrative, player engagement and immersion into the world of this epic tale.
Head of Games, Charlotte Miliziano, said:
"Every time we develop an Arthurian Legend game, we get to push narratives further and further.
"We've seen the likes of King Arthur, Merlin and Queen Guinivere, but now we're getting to delve into the lives and adventures of secondary characters who may play a role in the adventures of the main protagonists – but they also have their own story to tell."
Week 2/2022 slot games releases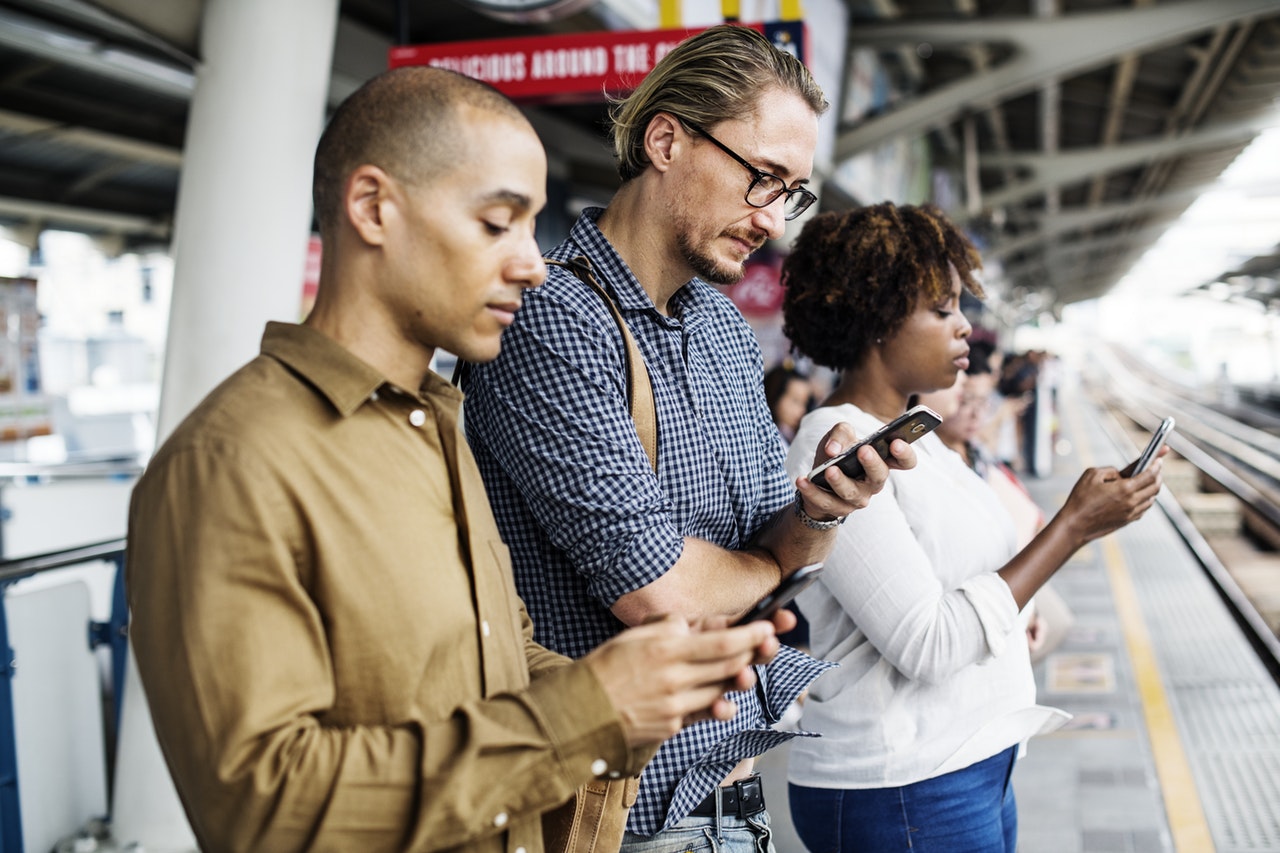 Reading Time:
4
minutes
Here are this weeks latest slots releases!
Yggdrasil and ReelPlay are kicking off the year with a fun-filled fiesta in Money Mariachi Infinity Reels™. The high volatility hit sees a border town preparing for the iconic Dia de los Muertos celebrations, with the Magical Money Mariachi band creating melodic and celebratory party music to wake the dead. The entry game 3×4 reel grid contains the hugely popular Infinity Reels™ mechanic, which adds another reel and respin for every successful win, as well as an increasing multiplier.
Lady Luck Games invites players to let fate decide their destiny in Madame Clues, a mysterious one-reel slot set in the abandoned arcade of an amusement park. Those brave enough to gaze deep into the Fortune Teller's crystal ball will see that this one-of-a-kind game displays just one symbol every time the reel is spun, awarding players up to 12x their bet during base gameplay. At any given time, one of two special symbols could appear courtesy of the Clairvoyant, these can lead to players winning up to 23,040x their bet.
Relax Gaming,  invites players to join Alice on an unforgettable adventure to Plunderland, a world of curiosity and wonderment. This quirky, high-volatility fantasy title tasks players with registering winning clusters of symbols on a 7×7 set of reels, while also trying to trigger a host of memorable bonus features. A White Rabbit Wild symbol is present on every spin, and if it makes its way onto a designated hot spot it will expand to 2×2 or 5×5 in size. The White Rabbit Wild also features a multiplier that increases by one every time it is involved in a cluster win.
Fresh year, new mind-boggling games. Nolimit is kicking off the new year with a bang, and we're in for a blast from the past with a sequel to the notoriously volatile Tombstone, which was launched back in 2019 and properly cemented xNudge® as a hugely rewarding mechanic. Tombstone R.I.P presents 5 reels with row setup as 23331, and the mechanics in this one are designed to give those that caused havoc a long and unpleasant experience; xNudge Wilds® and xSplit Wilds® will definitely put them in their place.
Blueprint Gaming's first release of 2022, 7's Deluxe: Fortune Spins, builds on the success of a classic with the introduction of a proven feature to deliver an exciting new gameplay. The addition of the popular Fortune Spins feature ensures the game's longevity continues with its loyal following and marks the latest iteration of the much-loved Reel Time Gaming (RTG) title that Blueprint successfully adapted from retail to online. Fortune Spins, first made popular in Blueprint's hit slot Luck O' The Irish, allows players to experience the 7's Deluxe gameplay across four reel sets simultaneously when activated at 20x bet.
Kalamba Games invites players on a hunt for clues and riches in thrilling new slot Holmes: Reel Detective. Join Detective Sherlock Holmes and Dr Watson as they set off on an extraordinary slot adventure through Victorian London. There is nothing elementary about the remarkable features in this title, with graphics and sound that are sure to engage players of all demographics as they assist the renowned duo in finding clues to unlock big wins. Kalamba's K-Cash feature is triggered by matching fingerprint symbols left by the game's villain with the famous detective's magnifying glass. Matching multiple symbols can award a win of up to 200x a player's bet.
Pragmatic Play, invites players on an aquatic journey filled with Free Spins, Wilds and Scatters in brand new release, Wild Depths™. Played out on a submerged set of reels surrounded by colourful coral, the underwater adventure provides players with up to 40 ways to win and the potential to win up to 5,000x their bet. High value symbols arrive in the form of blue, yellow and orange fish, while medium value symbols are represented by starfish and two colourful seashells. Landing five of the same symbol provides players with payouts worth up to 20x their bet.
Play'n GO add a little romance to their Arthurian Legend series with the 15 Crystal Rose: A Tale of Love. This is a legendary tale of love of the greatest kind, the tale of the 15 Crystal Roses. Sir Lancelot has declared his love for Princess Elaine. As a symbol of true devotion, he must seek out the 15 Crystal Roses, buried deep in the enchanted woods. As the fourth game in Play'n GO's popular Arthurian Legend series, 15 Crystal Roses: A Tale of Love is already on the path to success. The game opens with a narrator telling us the story of the 15 Crystal Roses and continues throughout the game.
Affilka by SOFTSWISS Launches a New Affiliate Program with JustBit.io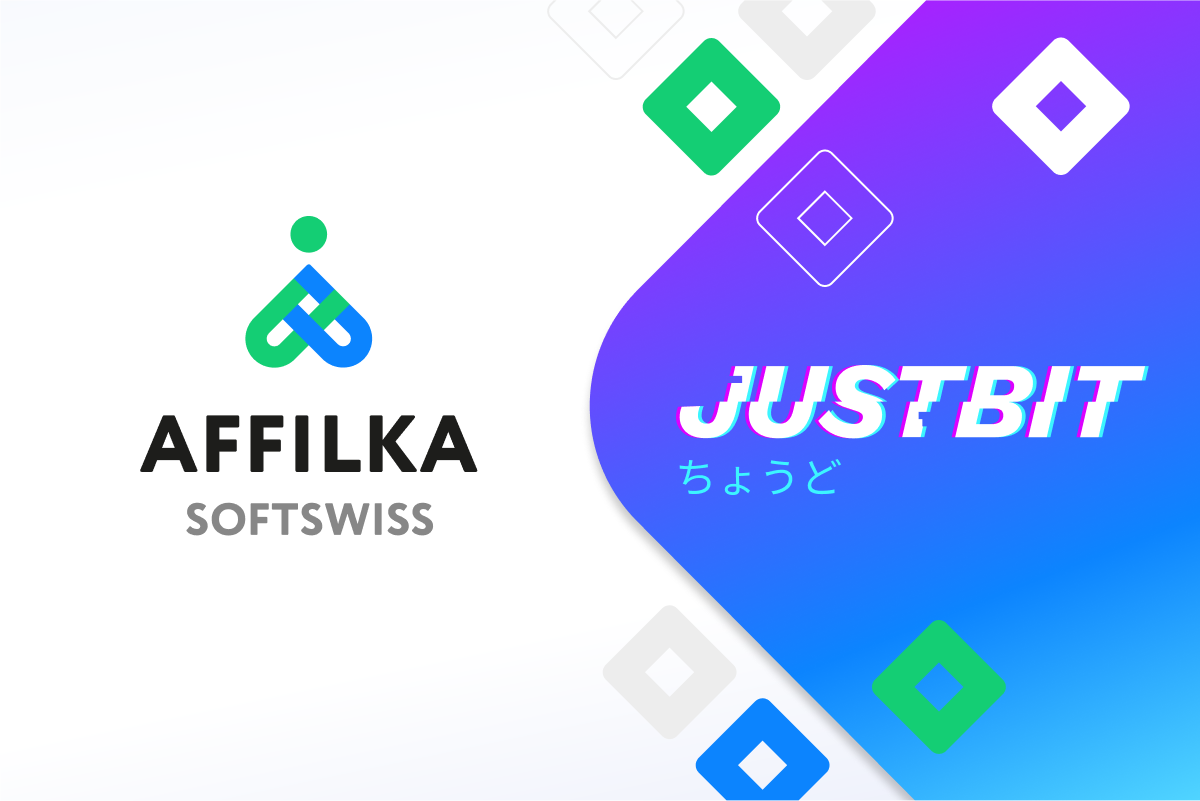 Reading Time:
2
minutes
Affilka by SOFTSWISS is pleased to announce a new partnership with JustBit.io, an online casino operating under a Curacao licence. The new affiliate programme is called JustAffiliates. Justbit.io's partnership with the affiliate marketing platform Affilka will enable the company to build strong and mutually beneficial relationships with affiliates, as well as attract quality traffic to their casino. 
JustBit.io is a young and ambitious crypto-brand specialising in slots and live tables. Among the key reasons for choosing Affilka as the main partner for launching an affiliate program, Justbit.io mentioned its user-friendly payment module and commission constructor, allowing the company to customise a partner to the smallest detail. Multiple filtering options in statistics reports also help the brand do affiliate analysis faster.
The affiliate tracking software Affilka, created in 2018, is a cross functional solution for easy and fast iGaming brand promotion. Affilka is currently one of the most effective tools for affiliate marketing. Its advantages include:
Multiple built-in payment systems

Detailed affiliate and player reports, including advanced segmentation, filtering, and data grouping

Synchronisation with a Casino/Sportsbook platform and data update on every 15 minutes

Various creative solutions: banners and landings for affiliates

Classical (RevShare, Hybrid, CPA) or customised payment strategies
"I am pleased to announce JustAffiliates – the first affiliate program, launched in the new year by Affilka, in partnership with JustBit.io! The gambling industry is an extremely competitive field. Therefore, in order to be successful, you need to choose the most reliable and reputable partners. Affilka fits the bill perfectly, since its reputation and more than a hundred satisfied clients speak for themselves," said Anastasia Borovaya, Product Owner of Affilka by SOFTSWISS. 
"I would like to thank the Affilka team for the professionalism and focus on the  customer service they demonstrated during the JustAffiliates affiliate program launch. We have already experienced the benefits of working with Affilka, so I can confidently say that JustBit.io made the right choice. I expect our affiliate program to be a great place to work productively with affiliates, growing and evolving together with our casino!" commented the Head of Affiliates at JustAffiliates.
About SOFTSWISS
Affilka by SOFTSWISS is an affiliate management platform for iGaming operators. The platform enables operators to manage affiliate partners across multiple brands, optimise marketing spend, and analyse player ROI from partners.
SOFTSWISS is a widely-acclaimed iGaming expert, supplying certified software solutions for managing online gambling operations. The company has an international team, which counts 1,000+ employees and has an official presence in Malta, Belarus, Poland and Georgia. SOFTSWISS holds a number of gaming licences, including Curacao, Malta, Estonia, Belarus, Belgium, Sweden, Nigeria, Ghana, Serbia and Greece. The company has a vast product portfolio, which includes an Online Casino Platform, Game Aggregator with thousands of casino games, the Affilka affiliate platform, Sportsbook Platform and the Jackpot Aggregator. In 2013 SOFTSWISS was the first in the world to introduce a bitcoin-optimised online casino solution.
About JustBit.ioThe casino primarily addresses customers who want to process their deposits and withdrawals in Bitcoin. JustBit is operated by Casbit Group N.V. The company is registered and licensed in Curacao. The approval of the Caribbean state ensures absolute security for the players. Although the casino was founded in 2021, it has reinvented itself and is fast growing as one of the most modern and extensive casinos to this day. There are huge live casino offers, attractive loyalty bonuses, website in English and Japanese and more. JustBit.io – Easy way for crypto play.