THE ESPORTS MARKET KEEPS GROWING – BENEFITS AND RESULTS OF THAT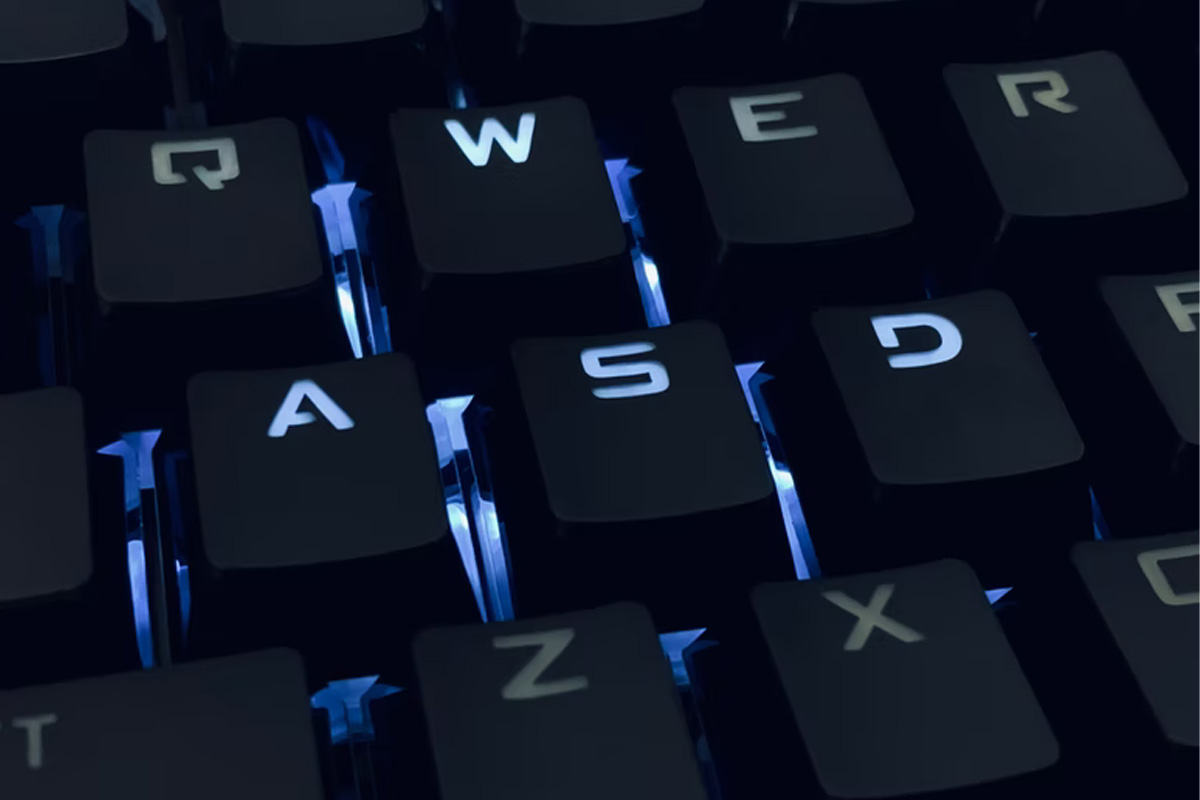 Reading Time:
3
minutes
The esport is a flourishing global industry that organizes competitive tournaments for video game players.
Reasons Why Esports Market Keeps Growing
Revenue growth and contributing brands
Revenue growth and brand are the highest contributions to the growth of the esport market. Some firms have already made large esports marketing efforts and realized the potential of getting into the esports market. As a result, the industry's revenue has increased intensely in recent years.
Games Live Streaming Audience and esports betting

The number of people watching gaming live streams is another main reason the esports market is growing exponentially. In addition, the esports market has seen an increase in the percentage of live streaming and betting audiences throughout the pandemic period. These occurred due to the increased time spent at home due to the social distance required and health safety precautions.
Before placing bets on esports matches and tournaments, it is essential to find the best esports betting site.
Esport Awareness

One of the primary reasons for the increase in esports viewership is that more people are becoming aware of the sport. Since 2015, there has been a massive increase in public awareness of the esports business. For various brands, the esport awareness has indicated that they have added new channels to their market. As a result, the electronic sports market has reached out to many people around the world. As a result, the Esport market has conveyed its marketing messages through many engaging channels.
Rise Of Platforms Offering Live Coverages

Many people watch esport videos and events on live coverages. In addition, esport streamers use various platforms to broadcast live coverages of events and their gameplays. By having these platforms, fans can now participate in their favorite events and easily engage with their preferred esport athletes. Even if not all of the viewers and broadcasters on these platforms are interested in esports, the increase impacts the electronic sports market.
Benefits Of Esport

Lowers Stress

Perhaps this is the main reason that draws many of us to gaming in the first place. Playing video games with your friends over the internet is one of the most effective ways to relieve stress and have a nice time.
Although gaming is not a solution nor an escape from your troubles, it does provide you with some breathing room. Professional gamers provide the same level of enjoyment as watching a football or basketball game. You can even place wagers on your favorite athletes. To minimize overspending, you should set a betting limit. Gaming is comparable to any other pastime, such as gardening, reading, or golfing.
Collegiate Scholarships

The growth of the esports market has brought about the creations of scholarship institutions. Aside from cognitive benefits, Players who participate in the leagues are placed in national scouting and earn an esports scholarship program available at over 280 institutions.
These programs function similarly to traditional programs and are occasionally run by athletic departments at colleges.
Problem-Solving Skills

Gaming, particularly competitive gaming and esports, helps players collect and understand large volumes of data and solve problems at an incredibly fast rate. According to research, people who actively participate in video games have a greater chance of navigating through complicated psychological issues than those who do not.
Career Opportunity

There are various opportunities relating to electronic games available in today's world. Electronic sports offer a huge industry for gamers to work in. Below are a few highlights:
Everything in this online world, from selling to promotion, is done through social media. For example, you can make a lot of money by writing about games and earning money. Several social media companies, such as YouTube, pay well for these kinds of works.
You Can Be A Contract Player

Electronic sport is becoming more popular by the day. As a result, many businesses are employing gamers to compete in their official tournaments. However, the majority of these contracts are for a year or less. In addition, these businesses hire and train their teams to compete against other groups of businesses.
You Can Earn Money Through Sponsorship

Sponsorship brings a lot of money to the e-sports market. On social media, various campaigns are running. Sponsors and players receive an equal share of the revenue generated by these sites.
Helps You Socialize And Meet New Friends

Sitting on your couch, you may effortlessly socialize with individuals all around the world. However, there are a variety of platforms and websites where you may play games with other people in just a few clicks. One of the most rewarding aspects of joining the esports community is meeting new people who share your passion. In addition, you can hold a friendly competition since most of the games are multiplayer, which encourages cooperation. If you're a teammate, you must work together with your teammates. You must lead your squad to victory if you are the leader. Apart from that, engagement with different cultures and exposure boosts self-confidence.
Conclusion

Electronic sport is a market growing fast in the economy and generates global revenue, and attracts audiences. So if you wish to invest in a fast-growing business, esports is the place to be. With its great rewards and growth rate, you can conclude that its bound to be big.
MyRacehorse appoints Ted Durcan as bloodstock consultant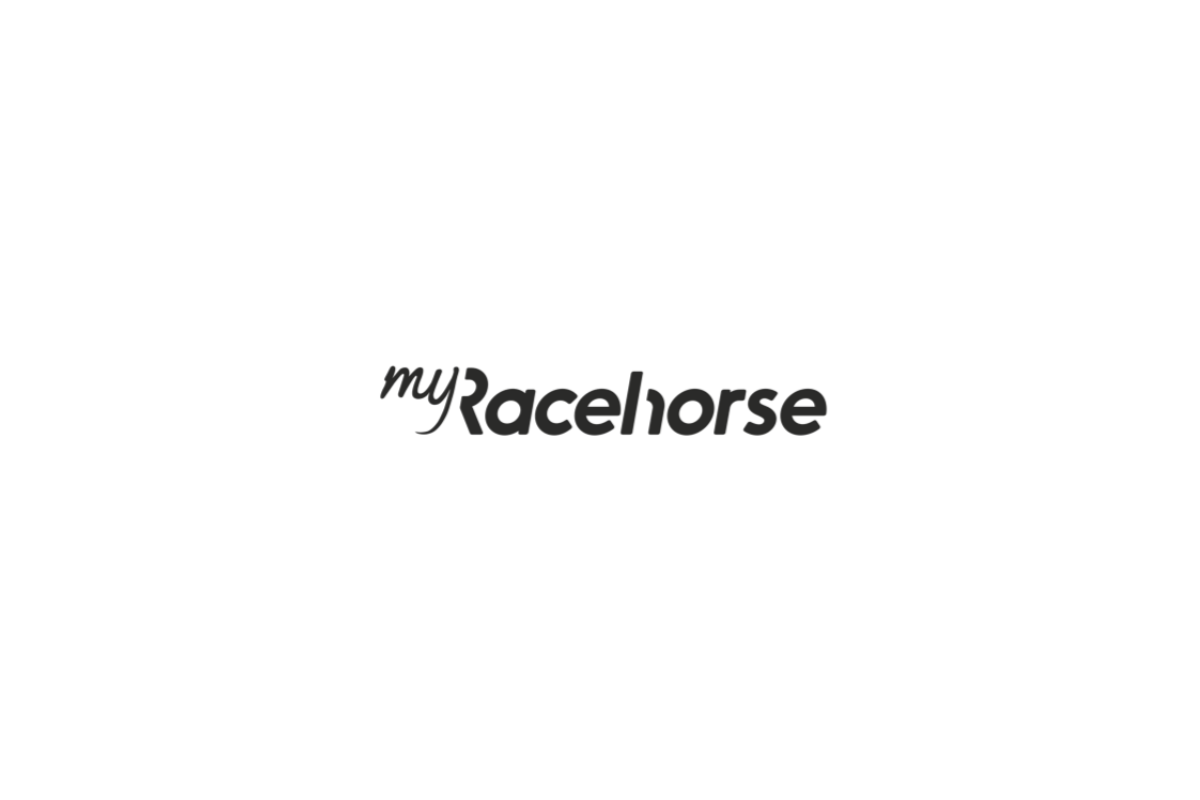 Reading Time:
2
minutes
Micro-share horse racing syndicate MyRacehorse has brought in two-time Classic-winning Jockey Ted Durcan as its Bloodstock Consultant in the UK and Ireland.
Durcan will partner with MyRacehorse to select horses both at public auction and privately as the company looks to expand its portfolio of horses available for customers to buy on its micro-share platform.
As well as riding winners in two British Classics, Durcan is a seven-time UAE champion jockey with over 25 years of race riding experience, having ridden 1,500 winners all over the world. His major wins include the Haydock Sprint Cup, the Oaks, St Leger and Sun Chariot Stakes.
After retiring from riding in 2018, Durcan started Durcan Bloodstock and has been purchasing horses privately as well as taking part in all the major European auctions for clients throughout Ireland, the UK, and abroad.
MyRacehorse offers racing fans the opportunity to participate in genuine racehorse ownership, starting at just £46.
Founded in the US in 2019, MyRacehorse now has over 50,000 owners, sharing ownership of 110 racehorses across America, Australia, the UK and Ireland including Kentucky Derby and Breeders' Cup Classic winner Authentic.
Now MyRacehorse is looking to continue to grow its unique model of racehorse ownership in the UK where it already has horses in training with John & Thady Gosden, Joseph O'Brien, George Baker and Michael O'Callaghan.
Discussing his appointment, Durcan said: "I am delighted to have been asked to join MyRacehorse to help the team source some exciting and fun horses for the season ahead.
"MyRacehorse gives everybody the chance to see how this amazing sport works from the inside out rather than the outside in. This is something that normally would not be achievable for most people, but MyRacehorse makes it happen.
"Being involved in racehorse ownership is fun, exciting and social. There are highs and lows but it's the whole journey that makes this sport special, and it's important to find new ways to share that journey."
Kate Hardy, Director of Operations at MyRacehorse, added: "We are thrilled to have Ted working with MyRacehorse as we grow our stable here in Ireland and the UK.
"His extensive knowledge of the sport, and the unique perspective he has as an ex-jockey when it comes to evaluating form and conformation are invaluable to MyRacehorse.
"Ted's track record and reputation speaks for itself, and we are extremely fortunate to have him join our team."
Continent 8 Technologies continues global expansion with two key hires in Asia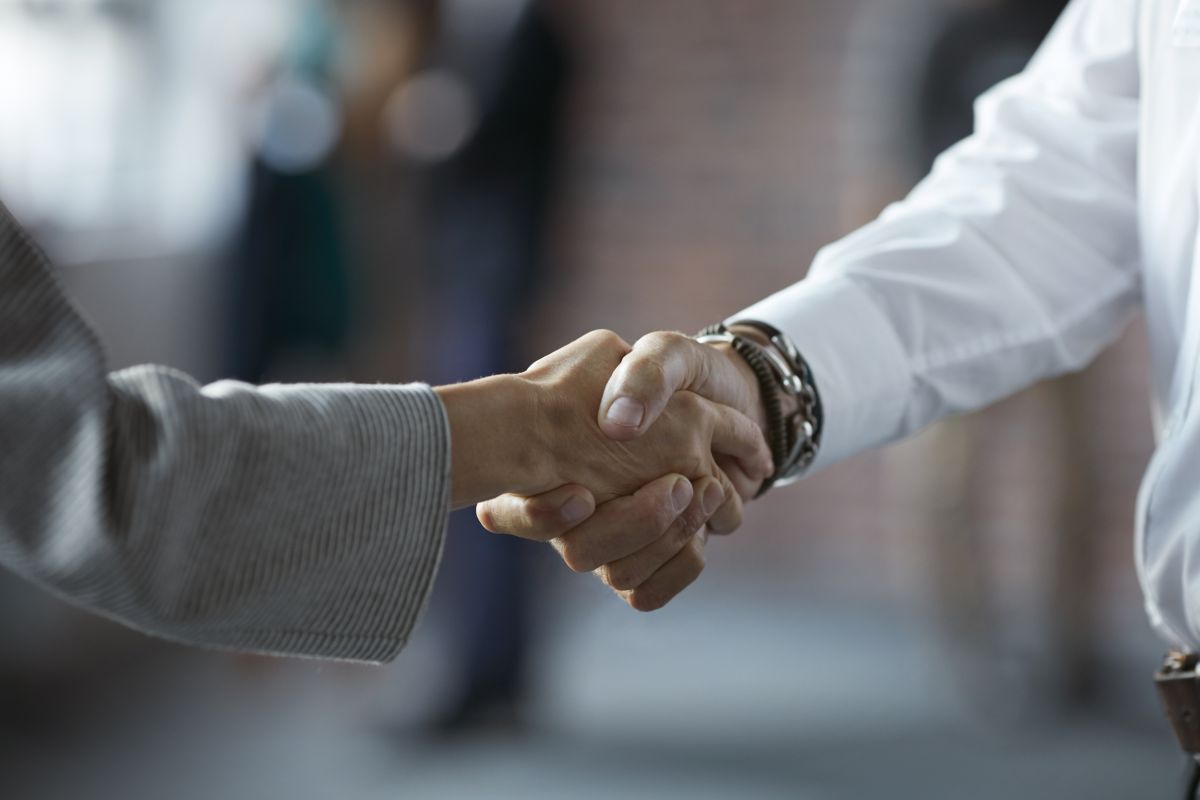 Reading Time:
2
minutes
Lalaine P. Vidal joins award-winning infrastructure provider as Business Development Manager and Christopher Caturay as Technical Solutions Architect
Continent 8, the award-winning global managed hosting, connectivity and security provider, continues to build out its presence in Asia with two key hires.
Lalaine P. Vidal joins as Business Development Manager and Christopher Caturay as Technical Solutions Architect. Both will be based out of the Philippines and will be responsible for supporting the company's growing customer base across the region.
Vidal has more than a decade of experience in sales and marketing across a range of sectors including banking, BPO, real estate, telco and IT cyber security. Caturay is a cyber security professional with experience in the end-to-end process of deploying solutions and applying best practices for various businesses and in a range of sectors.
The hires form part of a wider push in Asia, where Continent 8 already offers infrastructure, connectivity and security solutions to a range of customers in iGaming and beyond.
The company's cyber security offering has seen exceptional growth in recent years, keeping up with the evolving cyber security landscape, and with cyber-attacks at an all-time high in Asia, Continent 8 can defend a customers' infrastructure against the growing number of threats.
Lalaine P. Vidal, Business Development Manager at Continent 8 Technologies, said: "The opportunity to join Continent 8 was one I simply couldn't turn down. It is the leading infrastructure provider in the industry, and I am looking forward to using my experience in sales and marketing to drive the business forward and further establish its presence and customer base across Asia."
Christopher Caturay, Technical Solutions Architect at Continent 8 Technologies, said: "Asia presents unique challenges when it comes to infrastructure and cyber security. I'm excited to be working for a business that has a comprehensive and unique solution for businesses targeting the Asian market."
Peter Williams, Managing Director – Asia Pacific at Continent 8 Technologies, added: "Lalaine and Christopher are great talents and are a brilliant addition to the Continent 8 team in Asia. This is an important market for us and one where we have ambitious growth plans that we are actively deploying.
"Lalaine will play a vital role in introducing more businesses to Continent 8 and the award-winning solutions that we provide, while Christopher will ensure that customers are deploying the right products and services for their organisation. This localised approach, along with having feet on the ground, is what makes Continent 8 the go-to infrastructure and security provider for companies targeting Asia and other markets around the world."
Via network points of presence in Hong Kong, Japan (Tokyo), Philippines (Manila), Singapore and Taiwan (Taipei), Continent 8 connects Asia to the rest of the world over a high-capacity, fully redundant private network comprising 90+ locations.
Meet the Continent 8 team at ASEAN Gaming Summit, 21-23 March 2023 at the Manila Marriott Hotel.
PRAGMATIC PLAY SECURES LATEST DEAL IN SWITZERLAND WITH SWISS CASINOS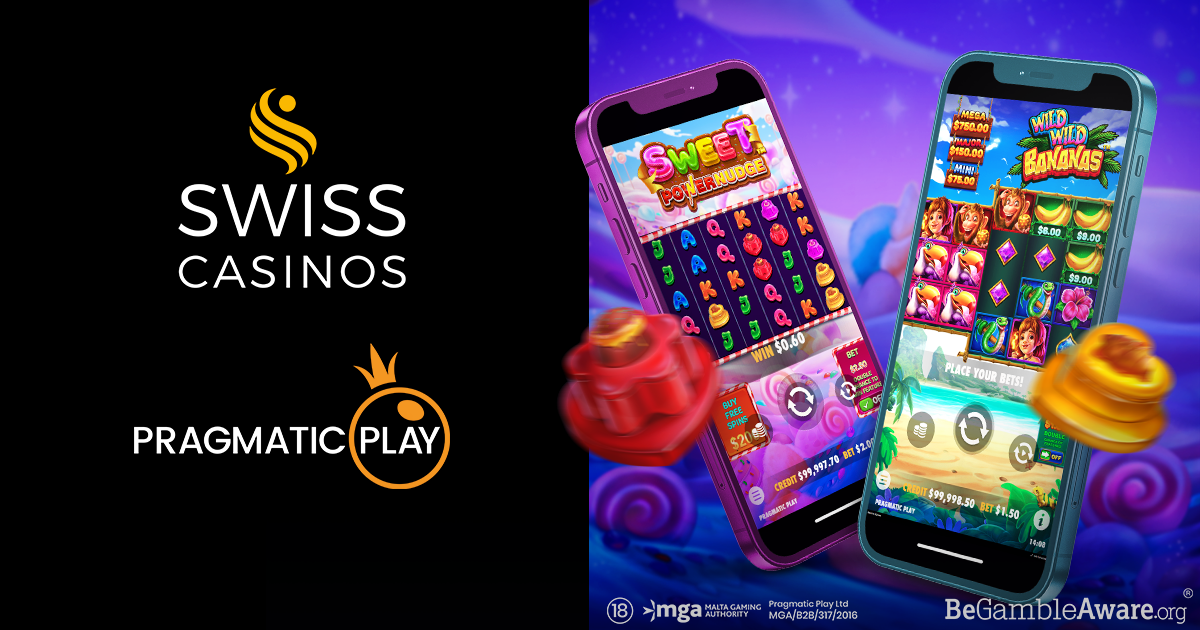 Reading Time:
< 1
minute
Pragmatic Play, a leading content provider to the iGaming industry, has partnered with Swiss Casinos, one of the biggest operators in Switzerland, as it further expands its foothold in the regulated market.
The supplier's entire slot portfolio is now live with Swiss Casinos, giving players access to more than 300 premium games. Those include recent titles The Knight King™ and Cowboy Coins™, as well as multi-award-winning player favourites Sugar Rush™ and Gates of Olympus™, which are proven performers in the Swiss market.
The deal follows similar agreements with major Swiss brands such as Pasino.ch (Groupe Partouche) and 7melons (Grand Casino Bern), as Pragmatic Play cements its position at the forefront of slot development and distribution in Switzerland and beyond.
Irina Cornides, Chief Operations Officer at Pragmatic Play, said: "We're thrilled to welcome Swiss Casinos to our growing operator base after a fast and straightforward integration. Introducing Pragmatic Play's premier games
to an even larger audience will further strengthen our position in Switzerland, where Swiss Casinos is a leading online gaming brand.
"We look forward to working with the team closely as we continue to build momentum in this key regulated market."
Patrick Mastai, Director Online Casino at Swiss Casinos said: "Pragmatic Play remains one of the most consistent and unique slot providers in the market. It makes sense for us to partner with such a leading industry name on our latest venture which will undoubtedly positively impact our growth plans.
"We are excited to be able to bring such a vast array of new titles to our casinos and raise the stakes for our slot enthusiasts."