Timeline TV and Racecourse Media Group awarded Bahrain horseracing production and distribution contracts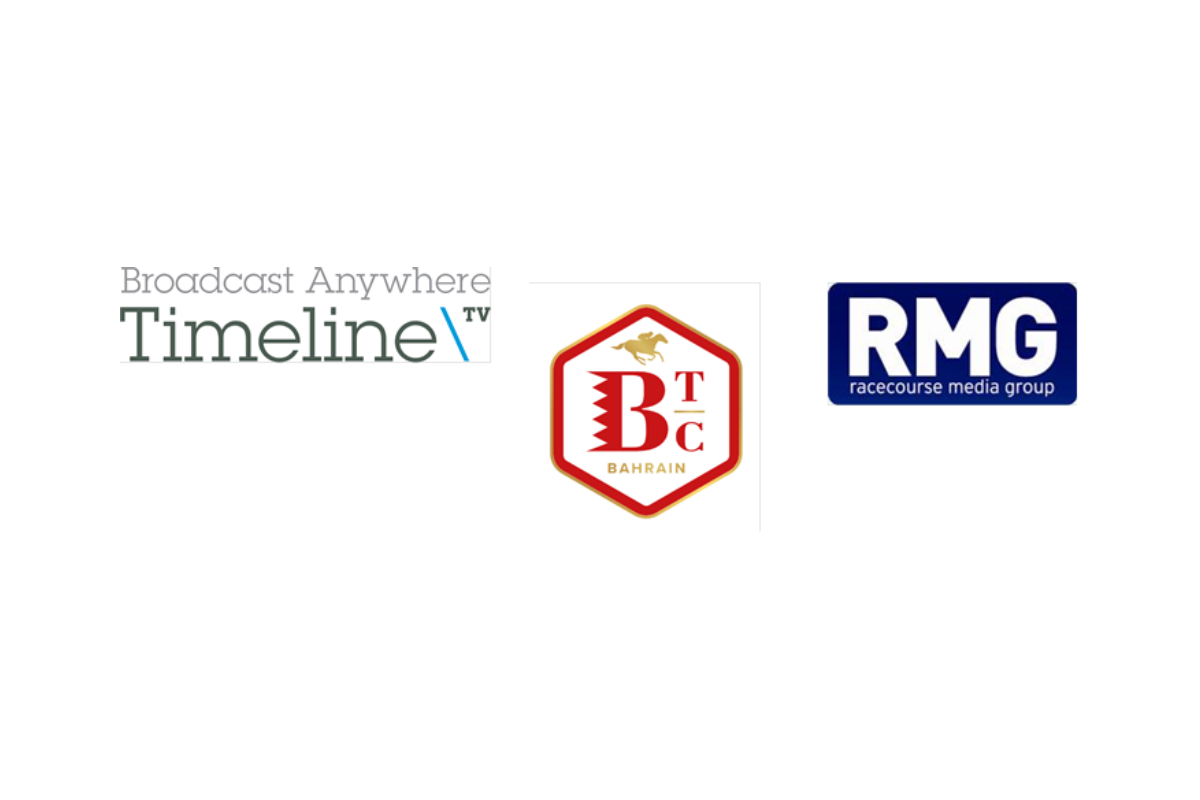 Reading Time:
2
minutes
Timeline Television and Racecourse Media Group (RMG) have been awarded international production and distribution contracts for the Bahrain horseracing 2021-22 season at Sakhir Racecourse, following a competitive tender process.
Timeline, a major provider of outside broadcast, post-production, and studio-based services to all major UK networks, will provide broadcast facilities and crew to provide world-class race coverage for 10 fixtures, primarily for simulcast operators.
RMG, owned by 34 racecourse shareholders and responsible for a range of horseracing media rights businesses, will be producing a one-hour world feed programme for international broadcasters for the three feature races, the Bahrain International Trophy today (November 19) and the first and final races of the Bahrain Turf Club series on December 10 and February 18.
The undoubted highlight of the Bahrain racing season is the £500,000 Bahrain International Trophy, which has attracted a top-quality field of horses, hailing from as many as six different countries. RMG has secured widespread global coverage of the race, which will be available to view in 130 countries via broadcasters such as Fox Sports in the US, ESPN in Latin America and Caribbean, and SuperSport in Africa.
Executive Director at the Rashid Equestrian & Horseracing Club, Sheikh Salman bin Rashid Al Khalifa, said: "We are delighted to have secured the services of two world-class media companies in Timeline TV and Racecourse Media Group, who will greatly assist in taking the television production and delivery of Bahrain horseracing to the next level."
Dan Storr, Senior Broadcast Engineer of Timeline, said: "Timeline is looking forward to bringing an exciting new look to racing in Bahrain and working closely with our long-term partners Racecourse Media Group."
Seb Vance, Director of Communications and International TV distribution for Racecourse Media Group, added: "Bahrain is fast becoming one of the real superpowers in horseracing and we're honoured that Rashid Equestrian & Horseracing Club have appointed RMG and our partners Timeline TV to provide a world-class broadcast solution, as befits the quality of racing on the track."
Timeline and RMG will also be tapping into the local production expertise of Bahrain TV, while on-screen graphics will be provided by MOOV. Timeline is providing a bespoke OB facility to provide an onsite broadcast operation centre.
Racecourse Media Group and Timeline have a long-established relationship. Both companies are now in their seventh season of producing and distributing the horseracing for the Dubai Racing Club, which stages the most valuable festival in the world, the $40m Dubai World Cup Carnival, and will apply similar world-class treatment to the horseracing output in Bahrain. Timeline Television has also built and run the playout facilities for Racecourse Media Group's TV channel, Racing TV, in Ealing Studios, West London since 2012.
Star Sydney's Independent Monitor Not Endorsed by NSW Casino Regulator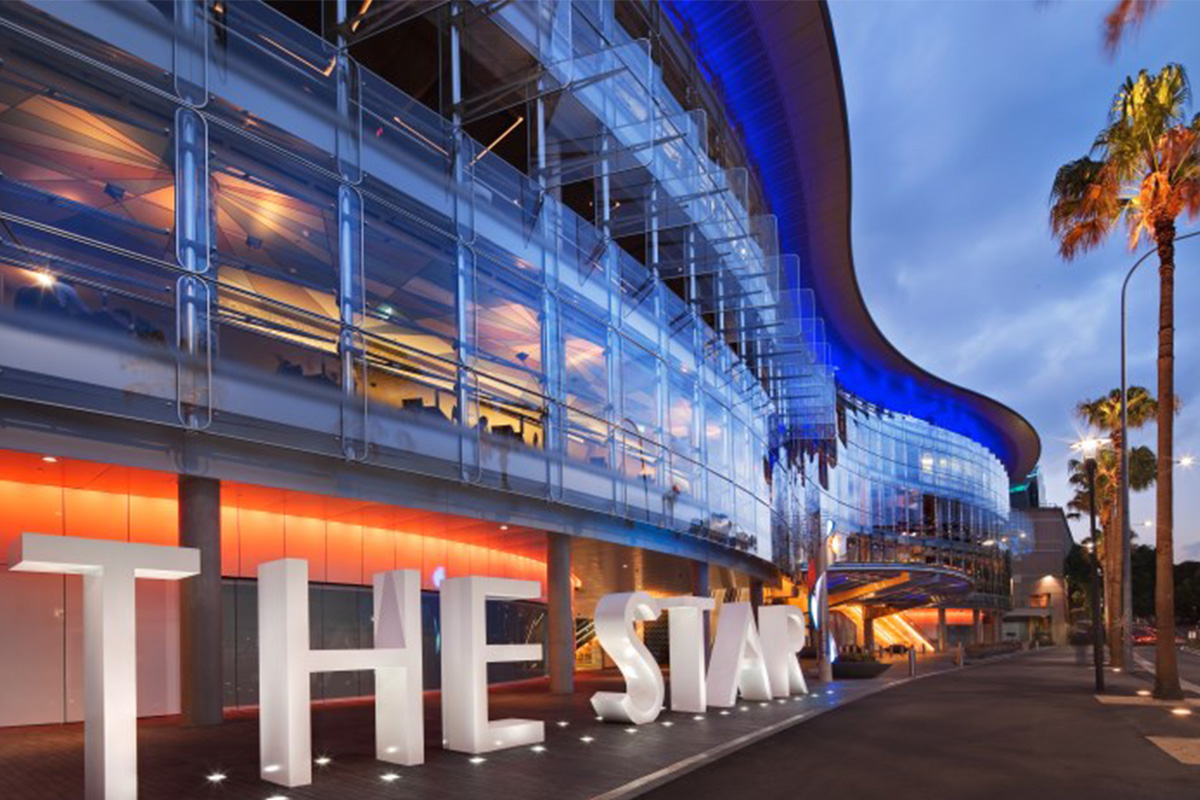 Reading Time:
2
minutes
The NSW Independent Casino Commission (NICC) has informed Star Entertainment Group that it does not endorse the appointment of the company's own independent monitor and will not recognize the monitor's actions.
According to information filed by Star, operator of The Star Sydney, the company was informed of the NICC's view by the Special Manager specifically appointed by the NICC to oversee The Star Sydney's operations.
Star was recently found unsuitable to retain its casino license for The Star Sydney following a review into its operations.
However, it continues to be involved in the day-to-day running of the casino under the supervision of the Special Manager, Nicholas Weeks of Wexted Advisors, following his appointment by the NICC in mid-October.
Weeks will oversee operations of The Star Sydney for an initial period of 90 days, with his initial task being to determine whether Star's failings can be rectified and whether it can return to suitability.
The existence of a separate, independent monitor is of Star's own doing, with the company having engaed Allen & Overy Consulting in August to provide The Star board monitoring and assurance services in relation to management's progress in implementing its remediation programme.
Allen & Overy subsequently gave the green light to Star to proceed with its remediation program last month, however, Star said in the filing that, "Based on information received from the Manager of The Star Sydney Casino, The Star understands that the NSW Independent Casino Commission does not endorse the appointment of an independent monitor at this time and as such A&O's appointment is not made nor endorsed by the NICC."
It added: "The Star does not anticipate that the NICC will consider endorsing or approving any remediation program for some time."
The company added that it continues to fully cooperate and work with the Special Manager as he manages the operations of the Sydney casino as announced on 17 October 2022.
"This release is made in the interests of ensuring no potential confusion exists as to the role A&O is currently undertaking nor as to the readiness or approval status of remediation activity currently in progress," Star said.
Red Rake bolsters its presence in Belgium with Napoleon Casino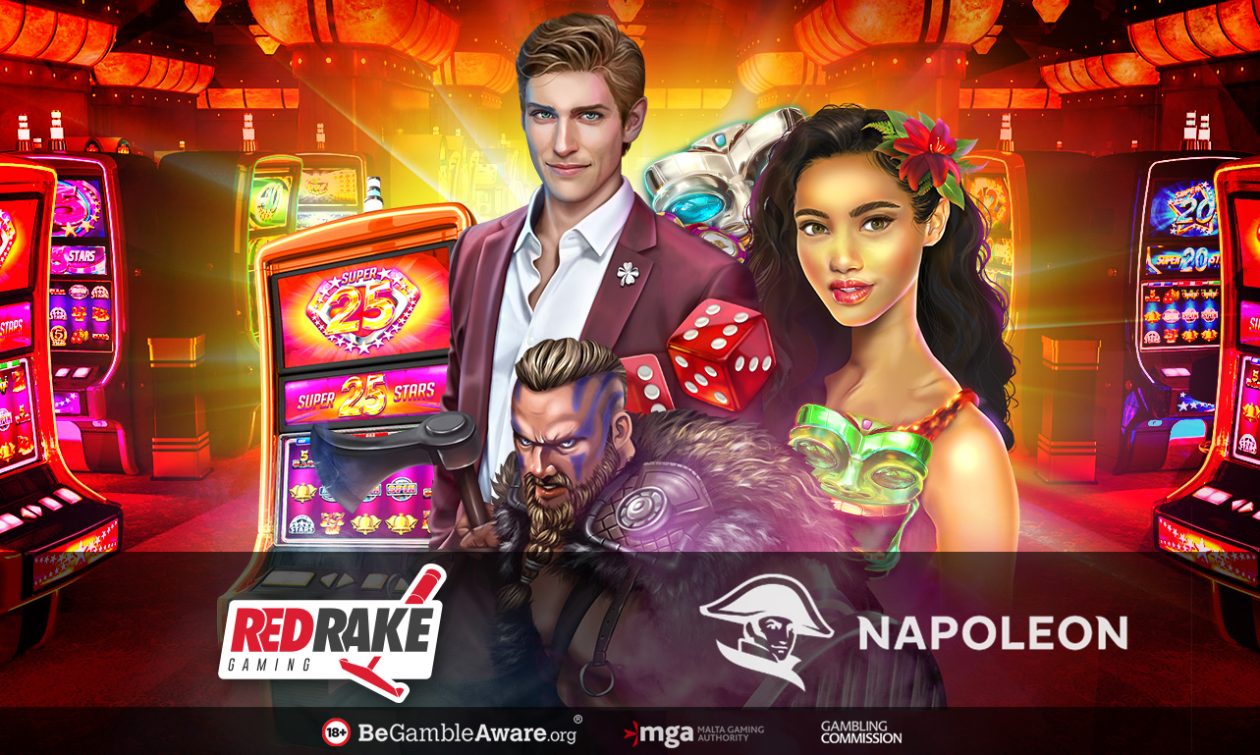 Reading Time:
2
minutes
Napoleon Group, with over 40 years in the sector and extensive experience, will feature all the latest releases and highest performing games from Red Rake Gaming, including successful titles such as Tiki Goddess, Vikings Journey, Super 25 Stars and Lucky Adam.
One of Red Rake Gaming's main objectives is to have its Premium casino games enter into all regulated markets and this new agreement with Napoleon Casino further strengthens its presence in the Belgian market.
Excitement and entertainment in a safe, protected environment, is what Napoleon Casino stands for and delivers for its players. The Napoleon Group owns and operates the Grand Casino in Knokke including over 25 arcades across Belgium. Napoleon Casino takes full responsibility for sustainable entertainment, both online and in its brick-and-mortar casino and arcades across Belgium.
Players of Napoleon Casino will soon be able to enjoy Red Rake hits such as the slots Tiki Goddess, a paradise where you can find 'Tiki Collect' with wins, multipliers, extra coins, re-spins and much more, Vikings Journey; with unique in reel action, Lucky Adam– the latest, ever popular 1 million ways to win genre game and Super 25 Stars which is the newest Super Series title to take the industry by storm. This has become a huge success on the global stage through its non-stop action, in-feature, and bonus games, proving to be a firm player favourite.
This collaboration is yet another testament to Red Rake Gaming's continued commitment to create market leading localised content with player experience and engagement very much at the heart of its development. The partnership comes on the back of significant growth of the Red Rake Gaming content in numerous regulated markets and provides additional opportunity to increase market share across this high value market.
Nick Barr, Managing Director for Red Rake Gaming Malta, commented on the partnership stating: "We are delighted that Napoleon have selected Red Rake Gaming to be a part of their future growth in the Belgian market and is testament to Red Rake Gaming's focus on delivering the best localised content to markets around the world. Belgium has always proved to be a great market for us with the Red Rake Gaming content resonating with traditional arcade culture markets, particularly our super series of games which combines classic look and feel with non-stop action through a multitude of feature games in each slot."
Melissa Deboelpaep, Gaming Content Manager at Napoleon Casino, said: "Securing the Red Rake's Gaming content deal is a major boost to our casino offering and provides our players with a wealth of fresh and engaging content. Red Rake Gaming is well-known for its unique and thrilling games and we're happy to have included their title. We always want to be innovating and keep on offering our players the best entertainment in the safest environment. This addition will further enhance the diversity of our portfolio."
Challengermode launches in-game tournaments with The Battle of Polytopia, ushering in a new era for esports & competitive gaming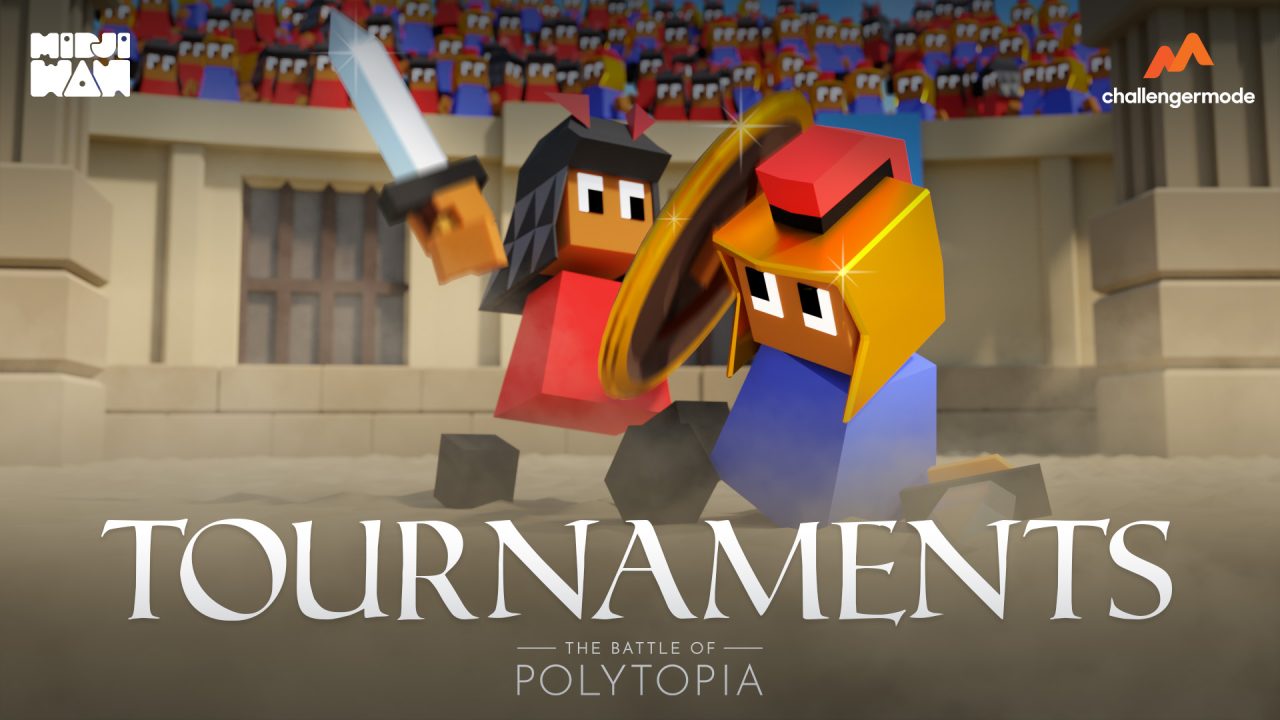 Reading Time:
2
minutes
Global esports platform Challengermode has signed an exclusive 5 year deal with developers of turn-based civilization strategy game The Battle of Polytopia, Midjiwan, to development of the game's competitive esports scene.
This partnership is a huge step forward in Challengermode's mission to directly support game developers in realizing their games' esports ambitions, proving just how easy it is for players to make the jump from casual multiplayer to grassroots competitive gaming – and for 3rd party esports organizers to host easily accessible competitions in-game.
Challengermode will provide Midjiwan with its esports expertise and automated tournament technology to guide the development of The Battle of Polytopia for competitive audiences worldwide across Steam, iOS and Android. Players will be able to browse, play and see the results of tournaments from within the Polytopia game app itself without having to leave the game client or use any external 3rd party esports mechanisms. The aim is to create a robust esports community for The Battle of Polytopia where grassroots players can compete seamlessly in an organized setting for real prizes.
Robel Efrem, CEO and founder of Challengermode said: "We couldn't be more excited to be helping Midjiwan expand the competitive gaming side of The Battle of Polytopia. I've been a big fan of the game for years, so having the opportunity to assist with the creation of its nascent esports scene is a dream come true. It's also an excellent opportunity for Challengermode to demonstrate benefits of game developers working directly with companies in the esports space to rapidly scale up their own competitive gaming operations, making their games better integrated and more accessible to esports hopefuls of all levels. With the sustained growth of the grassroots esports sector, we fully expect more game developers to add competitive modes such as tournaments, leagues and ladders alongside their classic multiplayer modes in the near future."
Integrating with the Challengermode Game Integration API opens up possibilities for Midjiwan to develop other valuable additions for the competitive community in Polytopia, including "Live Games" – a play clock game mode where players have a bit more than 1 minute from the start of their turn to make their moves. Players will also be able to access replays of matches, meaning all multiplayer games they complete can be saved, rewatched and shared as much as they like.
Christian Lovstedt, General Manager at Midjiwan, adds that: "Challengermode's dedication at the grassroots level esports players made them the perfect partner to work with in building out our competitive gaming scene for The Battle for Polytopia. As a developer, it was important to us to integrate the esports aspects of Polytopia with the main game itself, removing the barrier that usually exists between casual multiplayer and the competitive play that players can enjoy at a more professional level. We welcome Challengermode's esports expertise in bringing the competitive side of The Battle for Polytopia to a wider audience than ever before, and look forward to working closely with them in this endeavour."