Socios.com To Be Official Partner Of The 2021 Ballon D'or Awards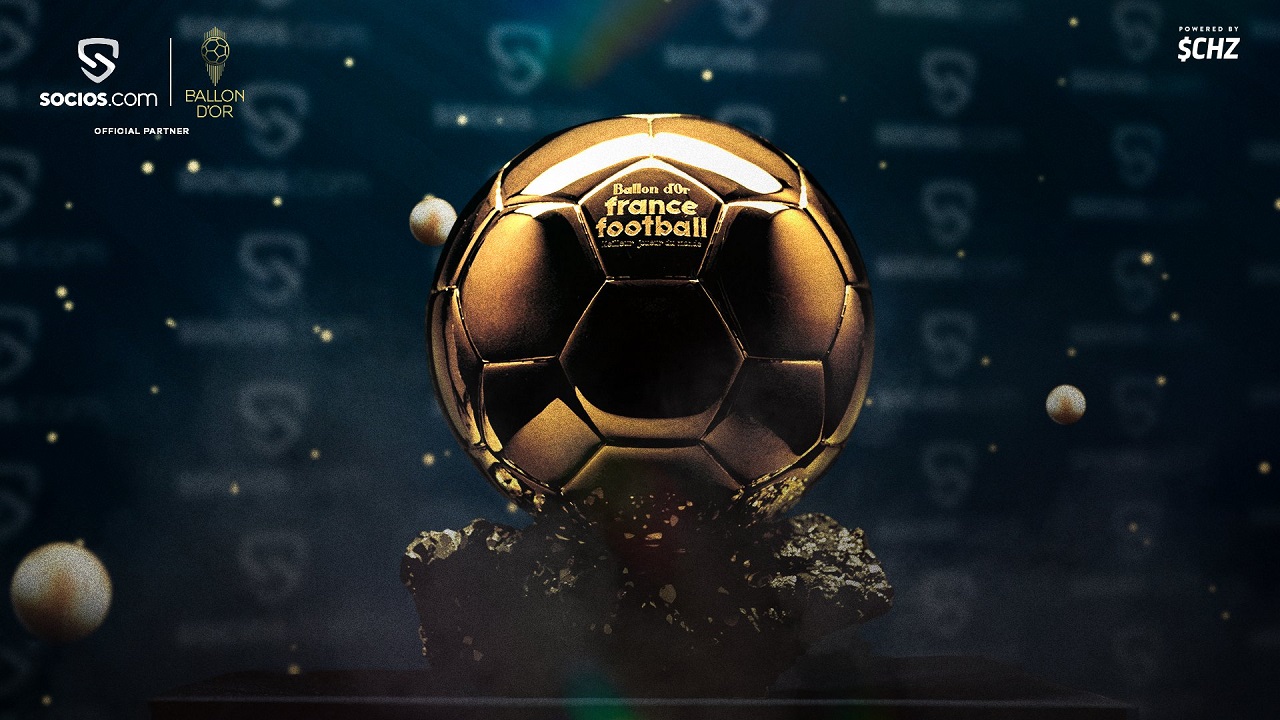 Reading Time:
< 1
minute
Socios, the all-in-one influence and rewards app for sports fans across the world, will be Official Partner of the 2021 Ballon d'Or Awards, which will mark the return of football's most desired individual recognitions after last year's edition was cancelled due to the pandemic.
The creators of Fan Tokens have reached an agreement with Amaury Média, the Amaury Group's advertising department : L'Équipe (newspaper, magazine), L'Équipe website, L'Équipe mobile app, la Chaine L'Équipe, France Football, le Journal du Golf, Vélo Magazine and le Ballon d'Or.
Socios will have brand visibility on the Red Carpet, where the biggest figures in world football will be shining next Monday, November 29th, as they make their way to the Parisian Théâtre du Châtelet, on the banks of the River Seine, where the ceremony will take place.
Socios will also host two photobooths in which the 750 guests attending the ceremony will be able to take a picture with the iconic trophy and have the chance to earn a Fan Token from one of the platform's 100+ partners.
Alexandre Dreyfus, Founder and CEO of Socios, said: "We are delighted to be partnering with the Ballon d'Or, the most prestigious individual awards ceremony in football, and to be part of a ceremony that has become one of the most anticipated events in the sports calendar.
"Socios was created to bring fans closer than ever to their heroes, and the Ballon d'Or is the event that gathers football's biggest stars, so it's a perfect combination."
Skale and Cryptopia Collaborate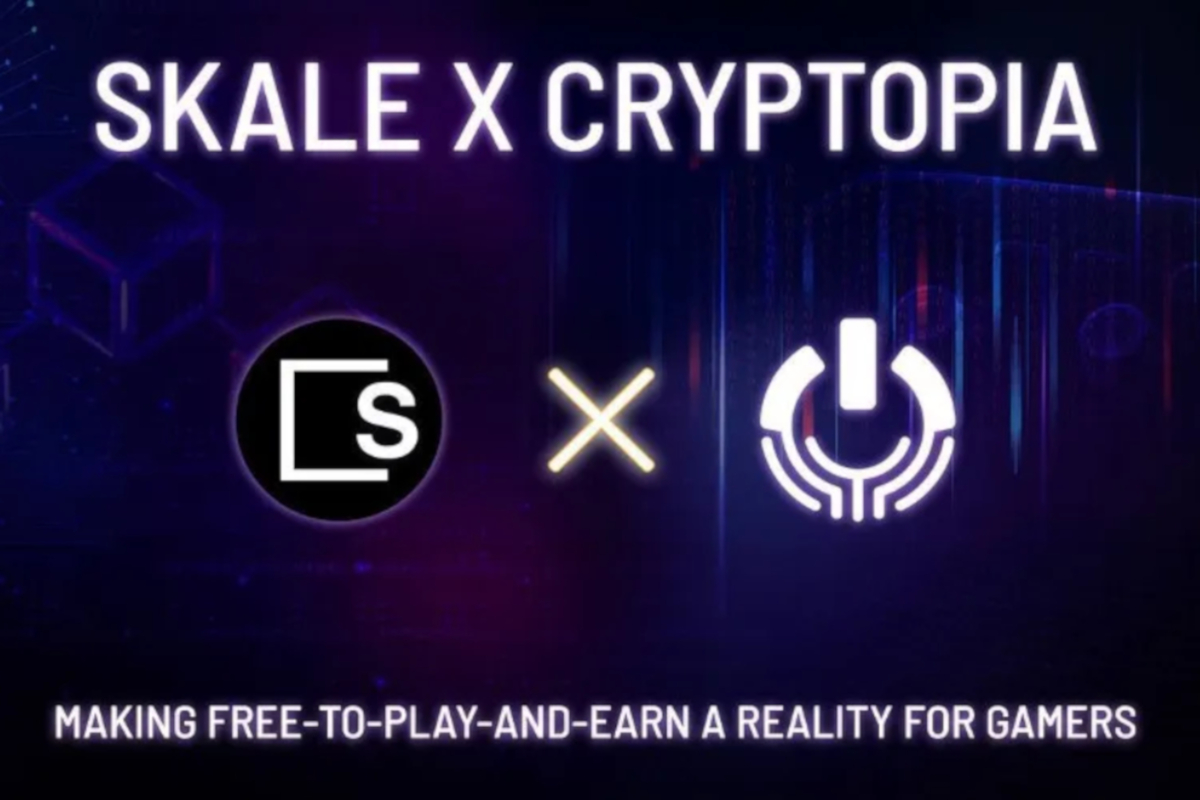 Reading Time:
2
minutes
Making free-to-play-and-earn a reality for gamers
With great excitement, we are pleased to announce our partnership with Skale, a zero-gas fee EVM blockchain. As a pioneering free-to-play-and-earn game that embodies the spirit of a new era in gaming, this alliance is set to transform the gaming landscape by empowering players to combine fun and earning opportunities without the constraints of excessive fees or financial barriers.
We are living in exciting times. Gradually, we are entering an era where games are not only for fun but also offer a seamless play-to-earn model. This era is set to change how we think about blockchain games.
Why is this important?
Like every other industry, the play-to-earn (P2E) gaming world is undergoing a remarkable transformation. We're witnessing the rise of an era where on-chain gaming isn't just a form of entertainment but also a source of income without causing stress to players.
In this ever-evolving landscape, Cryptopia doesn't just emerge as a game but as a pioneer of this new free-to-play-and-earn era. It represents a gateway that allows players to dive into a world where enjoyment and earning are not just parallel but intertwined paths.
However, realizing the vision of a game that's both free to play and rewarding to engage with presents its unique challenges. The most significant of these is cost; the hidden fees and expenses that often limit a player's earnings and enthusiasm. This is where Skale becomes not just relevant but revolutionary.
How does Skale come in?
By integrating Skale's zero gas fee EVM technology, we're dismantling the financial barriers that will hinder the full potential of Cryptopia's play-to-earn model. This technology is a literal game-changer. It paves the way for a gaming experience where the focus shifts back to what's important: the joy of playing and the thrill of earning. We've made free-to-play-and-earn easy.
This partnership with Skale is more than just about technology integration; it's a bold statement. It declares that Skale is out to reshape the gaming experience, to make it more inclusive, more rewarding and more thrilling than ever before. It's our commitment to the players; to provide a platform where their passion for gaming aligns with tangible rewards, without the burden of hidden costs. We envision a future where the boundaries between playing for fun and playing for profit blur, creating a compelling and empowering gaming experience.
What this means to Cryptopia
Skale's innovative Layer-2 scaling solution will bring a multitude of benefits to Cryptopia, enabling it to fully realize its potential as a leading P2E game:
Reduced transaction costs: Skale's zero gas fee EVM blockchain significantly reduces transaction costs. For a free-to-play-and-earn game like Cryptopia, this is crucial, as it makes the game more accessible and appealing to a broader audience by removing financial barriers.
Multichain expansion and interoperability:  By integrating with Skale, Cryptopia advances towards its goal of becoming a multichain platform. This not only enhances the game's interoperability across various blockchain networks but will also broaden Cryptopia's appeal to a larger audience.
Enhanced scalability: Skale's highly scalable network is designed to handle a large volume of transactions and user interactions, ensuring that Cryptopia can grow without facing performance bottlenecks. This will provide a smooth and uninterrupted gaming experience for all players, even as the game's popularity expands.
Increased security and reliability: By leveraging Skale's secure and decentralized infrastructure, Cryptopia can provide a safe and reliable gaming environment for its users. This is crucial for building trust, especially when in-game assets and player progress are involved. Skale's robust security measures will protect players' assets and ensure the integrity of the game's ecosystem.
Oddin.gg Teams Up with Betswap: Pioneering a Hybrid Esports Betting Experience with Advanced iFrame Tech!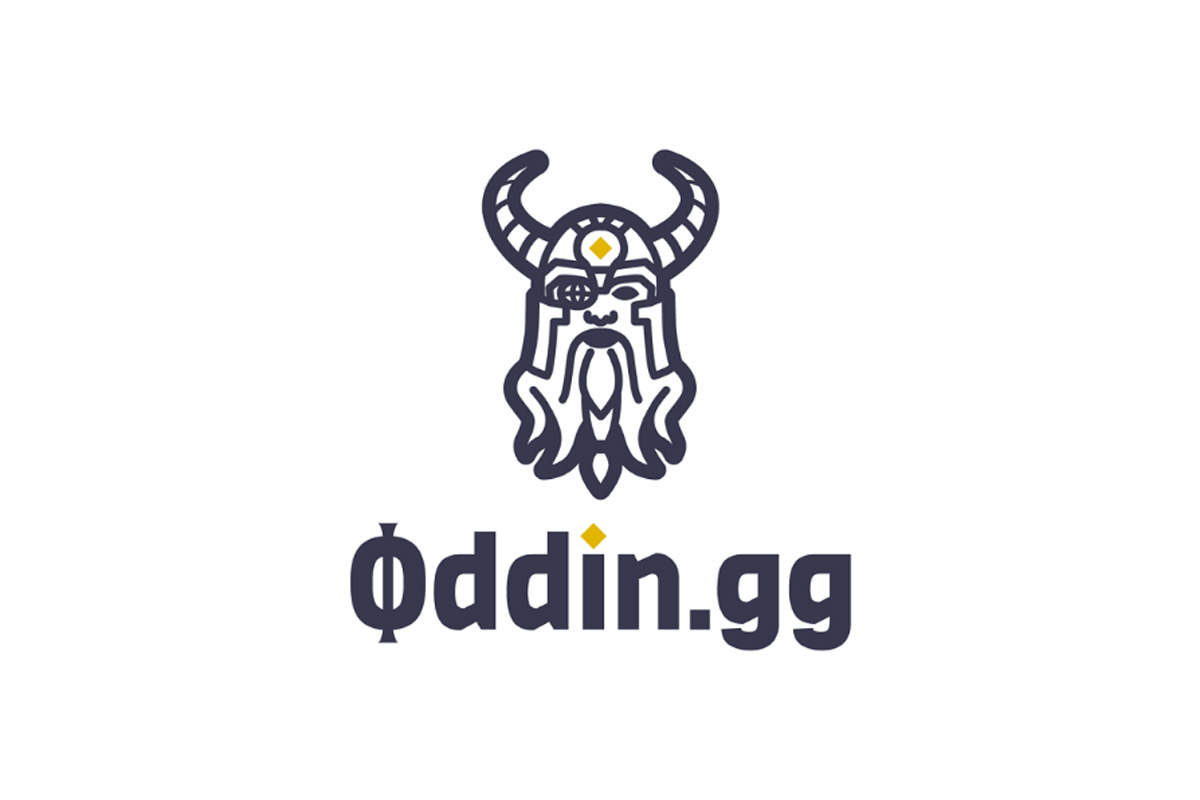 Reading Time:
2
minutes
Oddin.gg has announced an exciting new partnership with Betswap, a leading destination for sports and casino enthusiasts. This collaboration aims to enhance the esports betting experience for Betswap and its user community by utilizing Oddin's advanced iFrame
technology.
The first blockchain based exchange rate platform Betswap emerges as a groundbreaking platform that seamlessly blends the worlds of sports betting, casinos, and esports. Pioneering a novel approach, it's both a decentralized and centralized hybrid, allowing users to experience the best of both worlds. The incorporation of the Oddin's iFrame functionality extends Betswap's reach to capture the attention and engagement of esports enthusiasts, gamers, and bettors alike.
Marek Suchar, Managing Director and Co-founder at Oddin.gg, says: "We are absolutely thrilled to announce our partnership with Betswap.gg, where we are harnessing Oddin's sophisticated iFrame technology to enhance the esports betting experience. Together, Oddin.gg
and Betswap.gg stand ready to adapt swiftly to the dynamic changes introduced by CS2, showcasing our commitment to providing comprehensive coverage of the inaugural official CS2 matches. We stand at the vanguard of technical innovation with our esports betting solution, and we are honored to collaborate with a similarly pioneering technological firm that is actively exploring new horizons in the realms of blockchain and web 3.0 technology."
Thawfeek Ameen, CMO at Betswap, comments: "In partnership with Oddin.gg, Betswap is thrilled to announce the integration of their avant-garde iFrame solution into our platform. Having meticulously prepared together, we're poised to seamlessly navigate the pivotal transition to Counter Strike 2. This groundbreaking addition is set to redefine the esports betting landscape, taking our platform to unprecedented heights and providing our users with a superior esports betting experience. Beyond just functional enhancements, this collaboration is aimed at boosting engagement and attracting the new generation of esports enthusiasts. Our partnership with Oddin.gg perfectly encapsulates our unwavering commitment to excellence, further cementing our position in the rapidly expanding global arena."
Virtual Horse Racing Platform ZED RUN to Launch a New Wagering Channel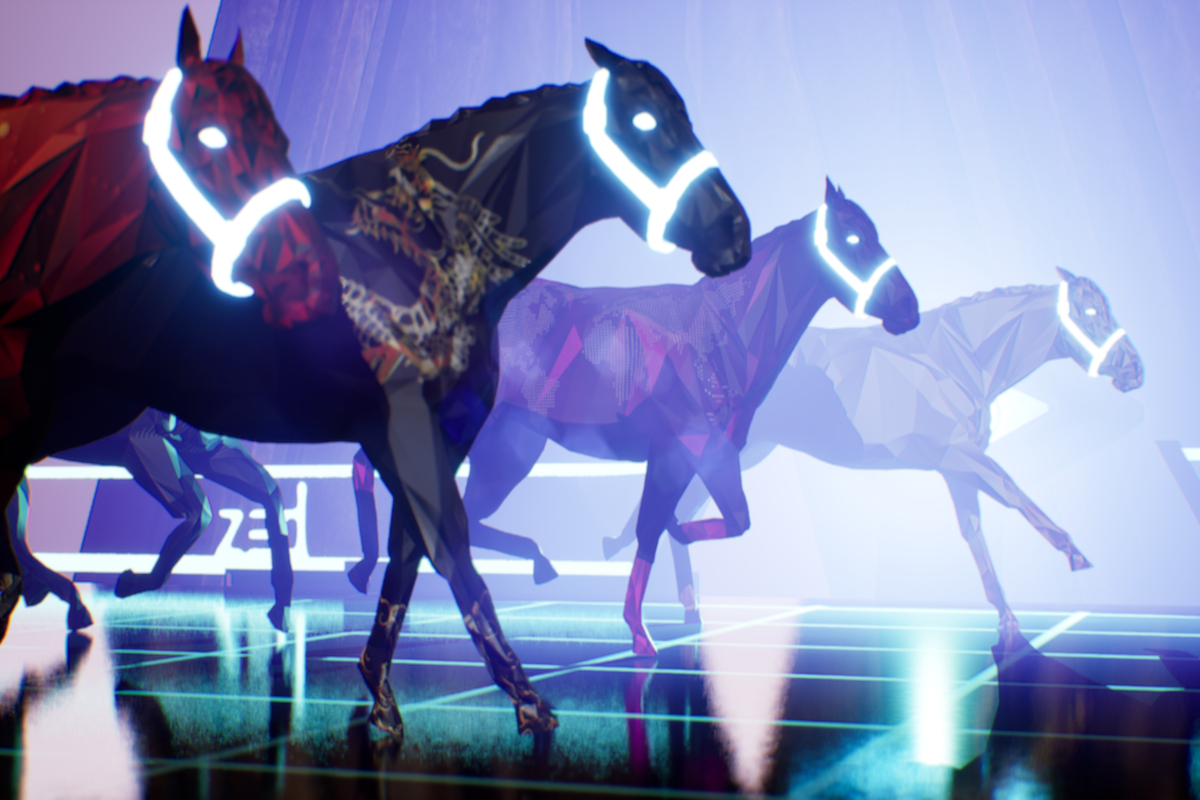 Reading Time:
2
minutes
Blockchain-based virtual horse racing platform ZED RUN to launch a new wagering channel – a global invitation to operators
ZED RUN, the popular blockchain-based virtual horse racing platform with over four million user-generated races and 50,000 virtual stable owners contributing over USD$250 million to the in-game and off platform ecosystem, is continuing to revolutionize the world of digital sports by launching a game-changing sports wagering channel.
This pioneering venture, set against the rapidly evolving backdrop of online wagering, opens the door for operators in North America and beyond to collaborate in this monumental advancement.
This innovative and daring new channel will shake up the global sports wagering landscape. ZED RUN will work with a network of operators in North America and other regulated markets worldwide, allowing them to provide customers with a chance to wager on uniquely exciting digital horse races.
ZED RUN's platform provides horse racing fans and enthusiasts with the opportunity to purchase and race their very own digital racehorses; an evolution of what the virtual sports market offers today. The new channel will provide them with the ability to bet on the outcomes of these races. It promises to deliver an unrivaled and immersive sports wagering experience, using cutting-edge blockchain technology to prioritize the user, placing them at the heart of the action while ensuring complete transparency and security.
The channel provides operators with between 4,000 to 20,000 user-generated races daily for their customers to wager on. Statistics and data are at the center of these races with players able to analyze the previous form of a racehorse, their lineage, DNA and more to make strategic decisions on which horses to bet on. This provides a sports wagering experience unlike anything else on the North American sports betting market. It provides API data feeds, 3D video streams and probability data to help operators calculate odds and provide the best possible service to their customers.
This is not just another product launch from ZED RUN; it is a paradigm shift. This new initiative promises to alter the landscape of online digital sports wagering, positioning ZED RUN at the forefront of the web3 landscape and revolution. It invites operators in North America and other regulated markets to come on board and help lead the change in the industry. To provide their players with access to the next stage in the evolution of online sports wagering.
"At ZED RUN, we are always looking to push the boundaries and the launch of our new channel is one of our most exciting developments to date," the co-founder of ZED RUN, Rob Salha, said. "We want to introduce a new type of horse racing to users in North America, one that is not restricted by time and location or a game of chance controlled by an algorithm.
"The channel allows us to work side-by-side with operators in regulated markets, giving them the option to be a part of the movement with us. It is an exciting opportunity to be at the forefront of what we believe is the future of sports wagering."
Disclaimer: Wagering may not be available in every region.